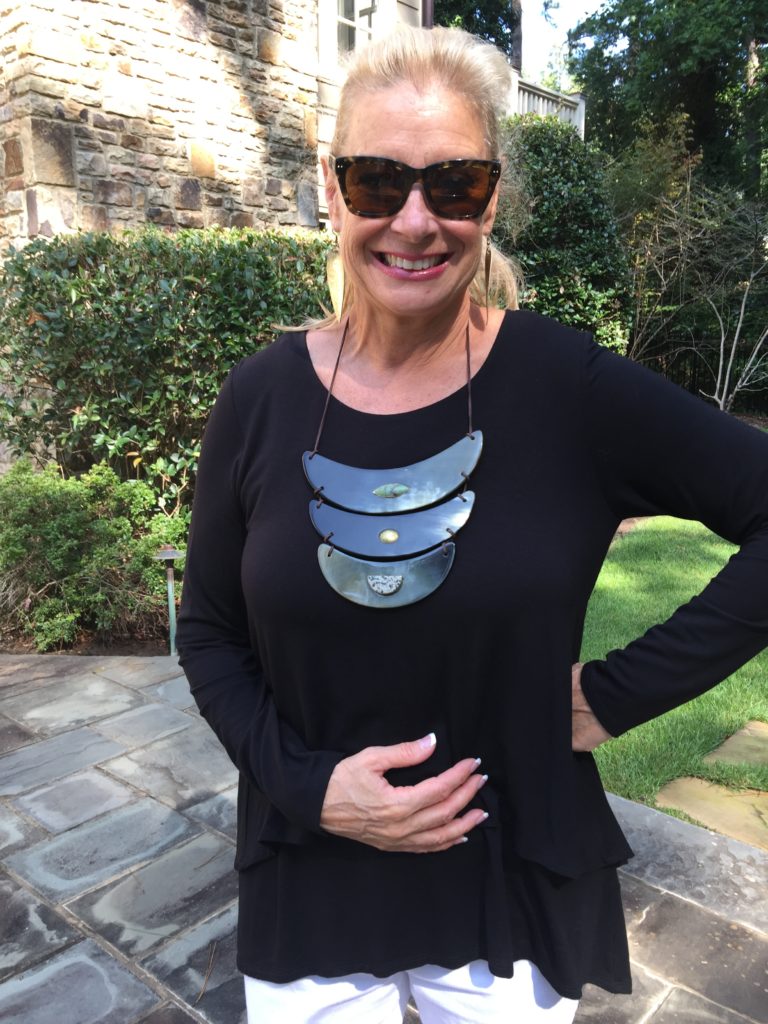 Oh no! Can you believe fall is just around the corner?
Are you ready for the cooler temperatures and packing away your white jeans? If you're like me you'll be wearing white way after Labor Day. Rules, schmules, who is in charge of what you want to wear and when you can wear it?
You know how I am a big fan of Soft Surroundings and I was so tickled when they wanted to collaborate with me on their fall timeless and transitional collection. 
You may have read my summer beach look  blog post I wrote last spring about my outfit from Soft Surroundings. I am a big believer that my fashion style should look chic as well as be comfortable wear.
Busy women of all ages are their customers – especially those who need to be reminded to put themselves at the top of their "To Do List." That would be all women!
I love the fact that Soft Surroundings offers me a female mini department store experience. I went in last week to my local store in the Avalon Mall in Alpharetta, Georgia  looking for some fall inspiration and I walked out with clothes, jewelry, and skincare! (Which I am trying and will give an honest review in a month).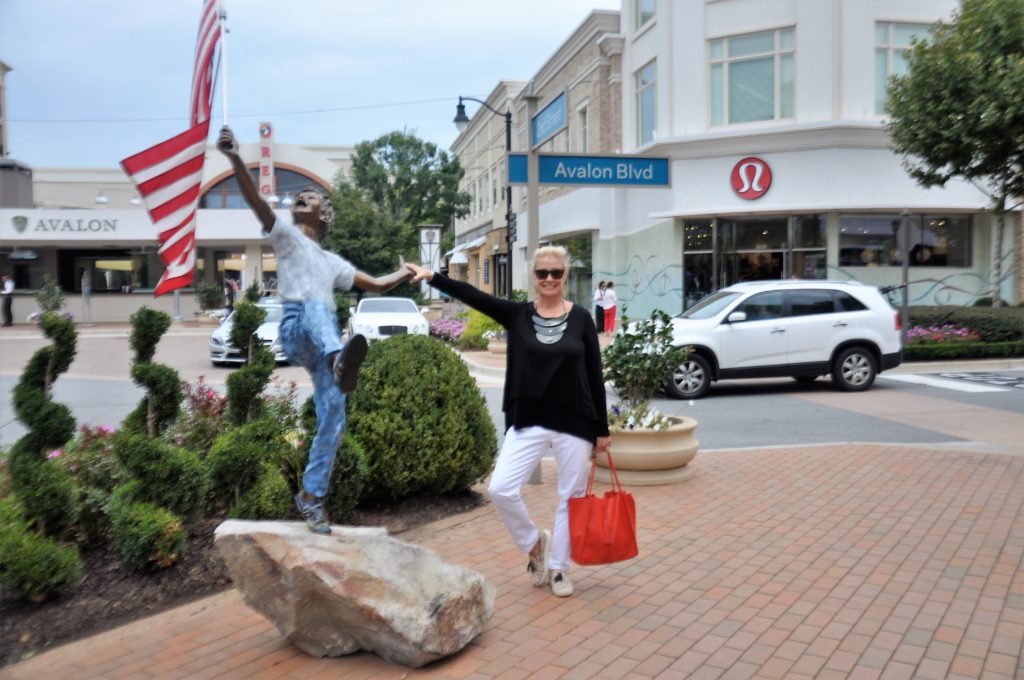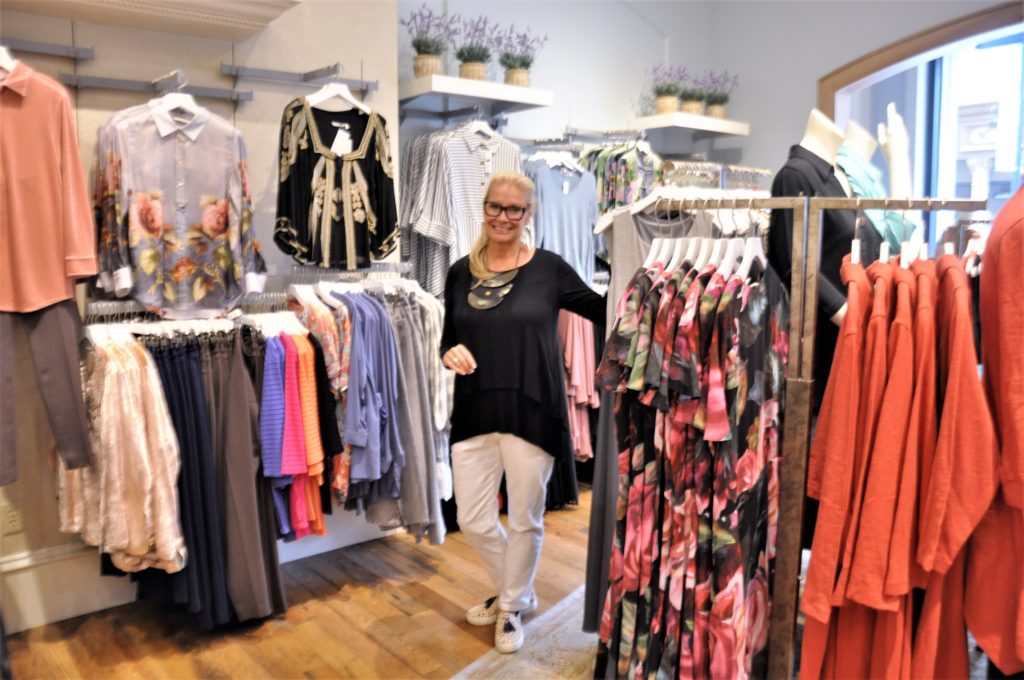 I selected their classic Perfect Layers Top  in black to go with their white 5 Pocket Pull on Leggings as my fall transitional look. I wore a medium for the top which is good if you're a size 10. My pants are a small because I wear size 8. Ladies,  I thought I would wear a medium in the pants but they were very baggy! I also need to mention that the leggings are more jean weight than you may think of for leggings. They  don't have a true zipper front so they are called leggings but they are more denim than spandex leggings. I love it when an 8 is a small size! It gives this 50ish woman hope! In France, a 10 is large! But that's another blog post!! LOL!!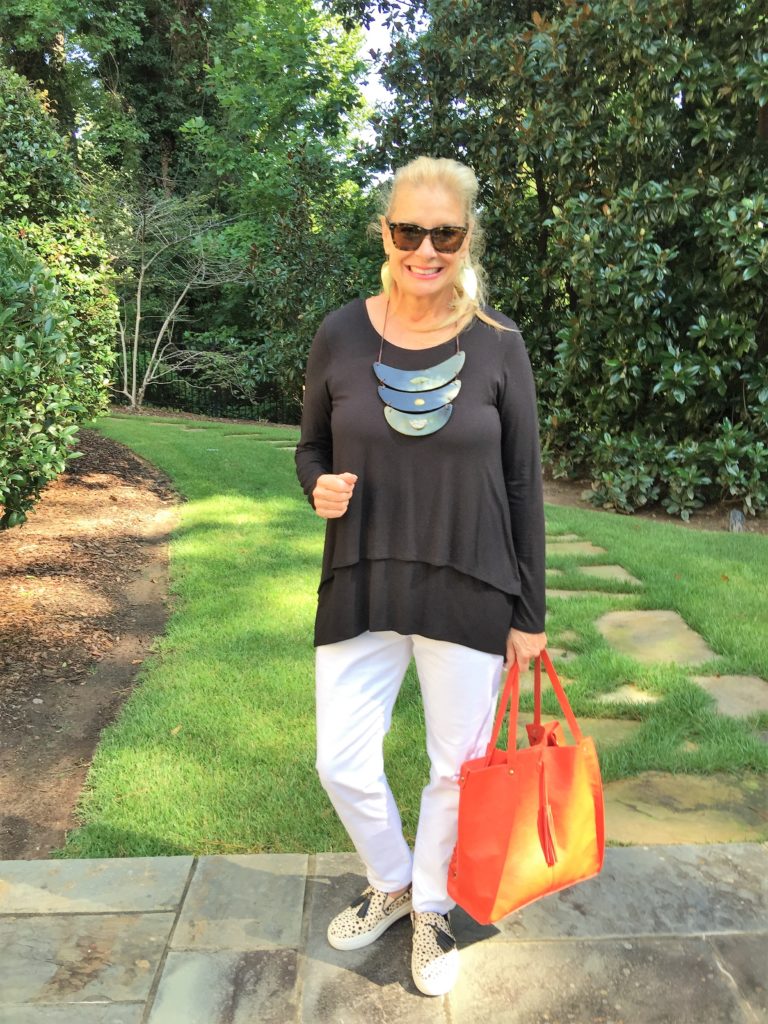 Look how fabulous the back details are on this top! And it is so comfortable!!
*Another note: I took apart the necklace as you can see from the back to raise it up higher since I am chestier than the models in the catalogs. The necklace needed to "Rise Up" as we Atlanta Falcons fans say during football season. I love the the necklace but my chest got in the way.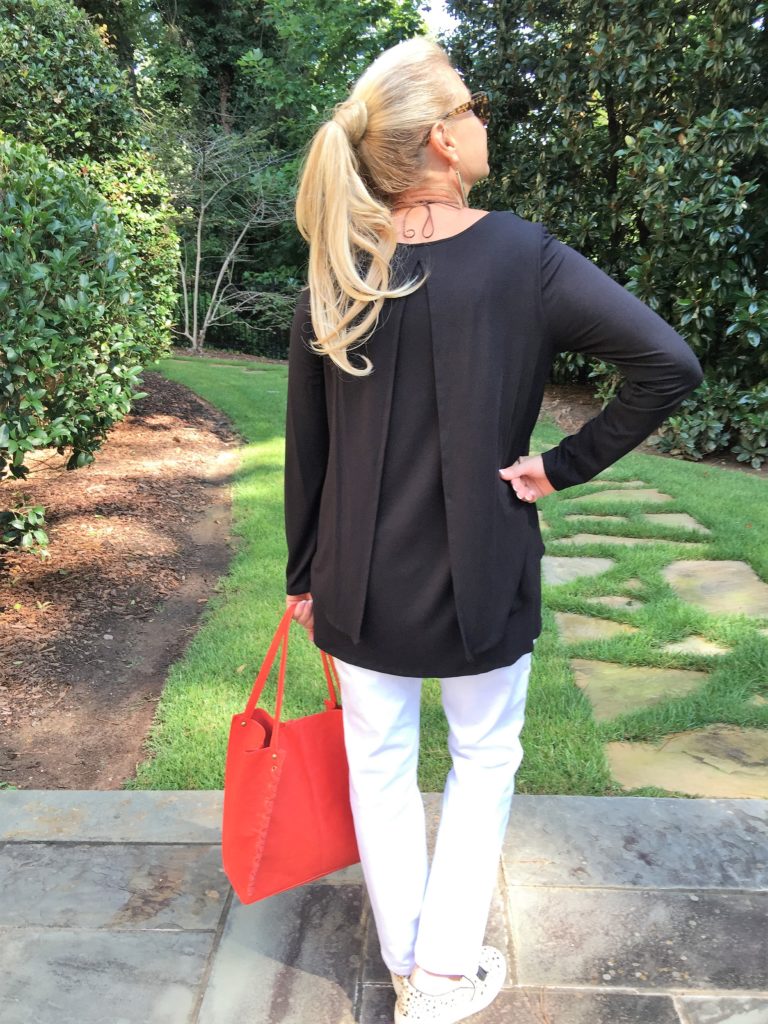 I love organic looking jewelry and went into a happy dance over the Serengeti necklace as my statement jewelry piece. We all need statement jewelry pieces right?
Then I couldn't help myself and purchased the Tree of Life earrings and the tortoise shell sunnies. I just couldn't help myself!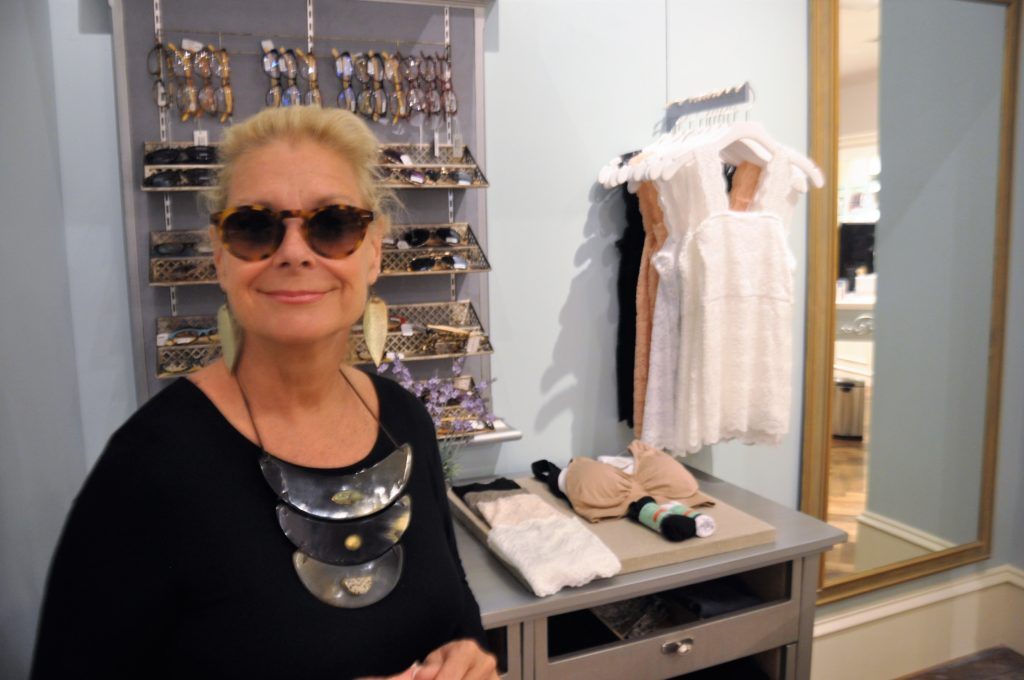 Did you know Soft Surroundings carries Christie Brinkley hair extensions?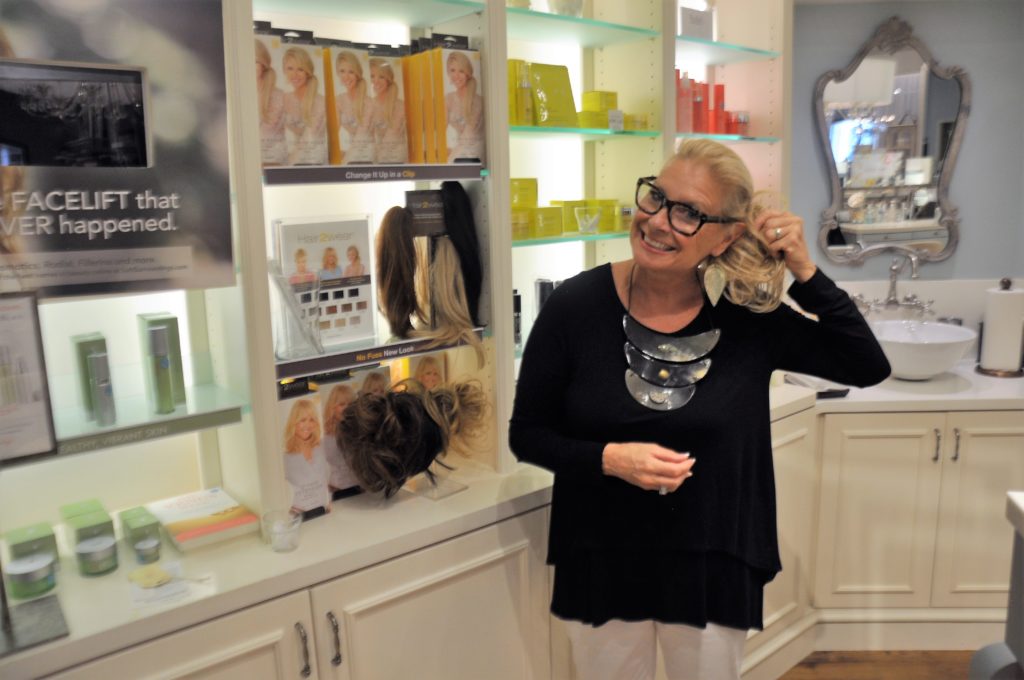 I headed home with a bag full of goodies and can't wait to share with you my review of the skin care lines.
I am wearing the Berkeley Top belted with a black knit skirt I had in my closet.  Another great transitional top from their timeless and transitional collection. I love the bell sleeves on it.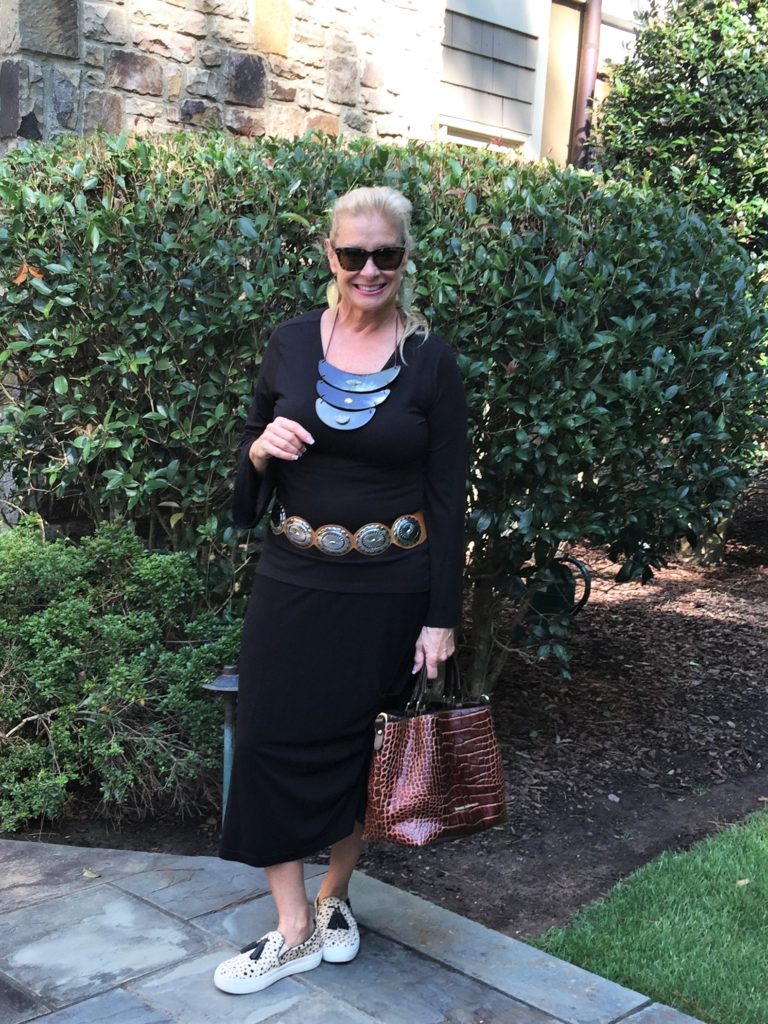 I know you're dying to know about these leopard print Paydon Sneakers. They are so cute aren't they? They come in medium width and if you have narrow feet like I do, I suggest you go down a 1/2 a shoe size. I wear 9.5 normally but the 9 fit me better.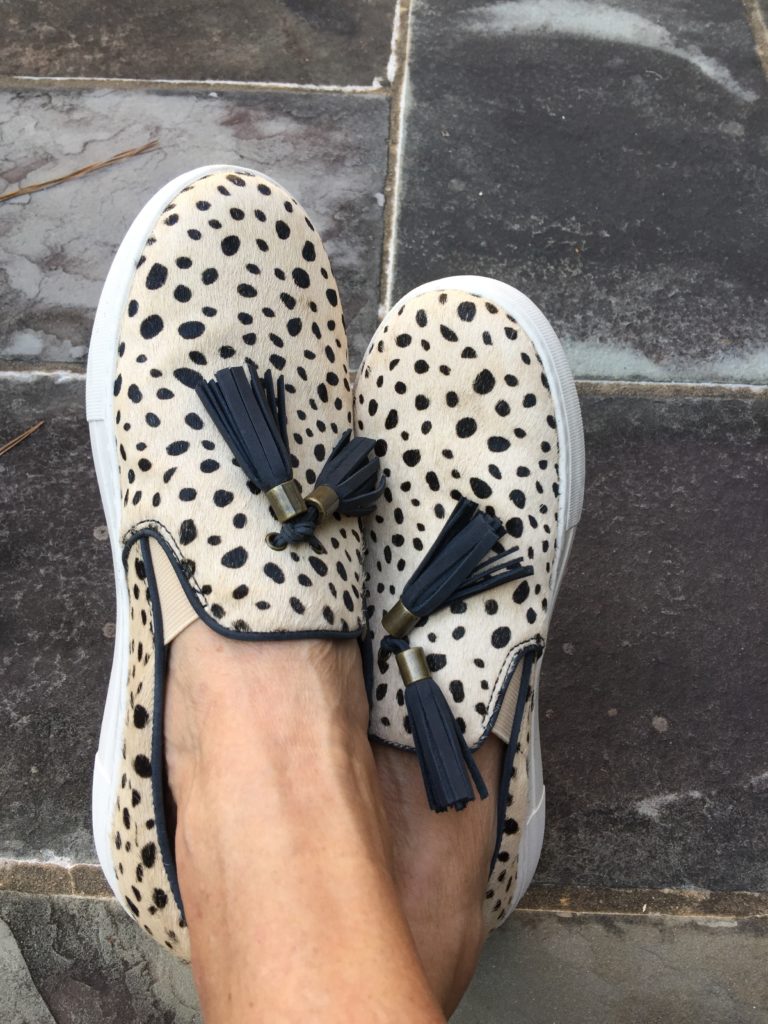 I headed home with a bag full of goodies and can't wait to share with you my review of the skin care lines.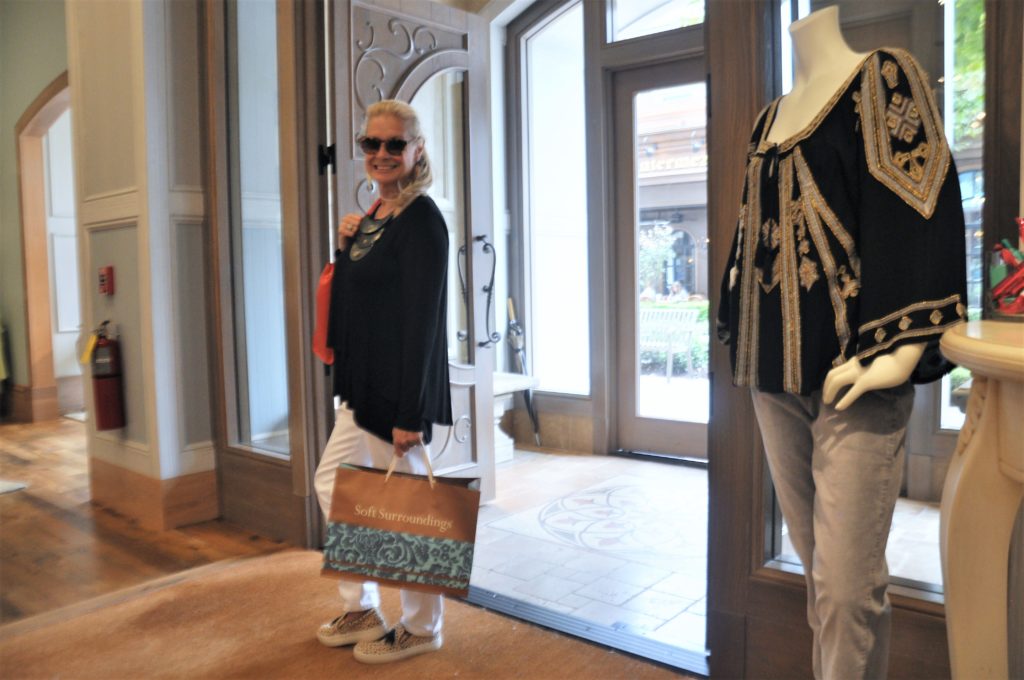 Well sweet friends I'm ready for fall and cooler temperatures aren't you?
Thanks for stopping by!
Are you ready to put yourself  at the top of your "To do list" with Soft Surroundings?
A special thank you to Soft Surroundings for sending me the 5 pocket leggings, the Berkeley top, the Paydon sneakers, and the Serengeti necklace to share with you all today. They embrace the over 50ish women who are living life at full throttle and living it well!
I would love to hear from you!
Follow me on Instagram, Twitter, FaceBook, Houzz,LinkedIn, and Pinterest too!