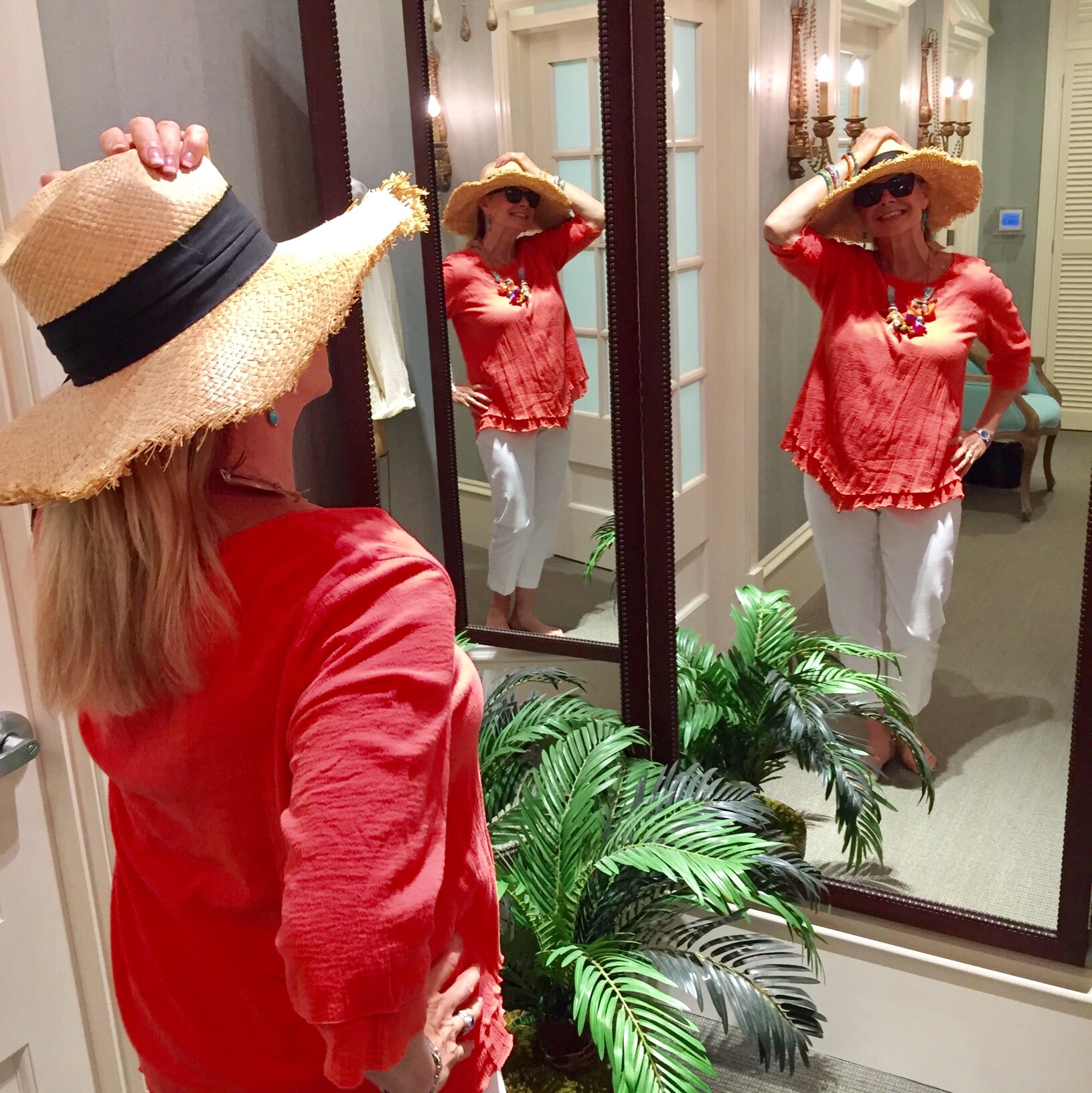 I am enjoying my relaxing vacation at our beach condo in Hilton Head, but I also like to explore the area while I'm here. I pack clothes that will serve two purposes; shopping and being a beach bum.I pack casual, beachy looking outfits that are comfortable and low maintenance. The last thing I want to do at the beach is iron. I pack about 4 outfits, 2 swim suits, and 2 hats. I have clothes I leave behind at the condo, but some of my outfits are perfect to wear in Atlanta too.
Since I am fair skinned and tend to burn easily I pack large brimmed hats. They also help me look great when my beach hair doesn't.
This entire outfit is from Soft Surroundings. I  was so tickled when Soft Surroundings contacted me a few weeks ago to be a part of their affiliate program. This post contains affiliate links, which means that if you click on one of the product links, I'll receive compensation from Soft Surroundings.
They had seen my blog and Instagram posts and thought I would be a perfect fit because I love flowing tops, boho chic, and bright colors! I had known who they were for many years, but I thought their demographics were for  a younger woman.  (Again younger models are wearing clothes that are marketed for an older crowd, namely me.) It wasn't until I talked to them to learn their market is for the over 40 crowd, which I am by a few years.
I walked into the store near me in Atlanta and saw women mostly over the age of 50 shopping there. This lovely beauty next to me is going to be 60 in a few months! See how having young models posing in clothes online and in catalogs can throw off the over 50 crowd? It wasn't until I saw who was shopping in the store, changed my perception of Soft Surroundings.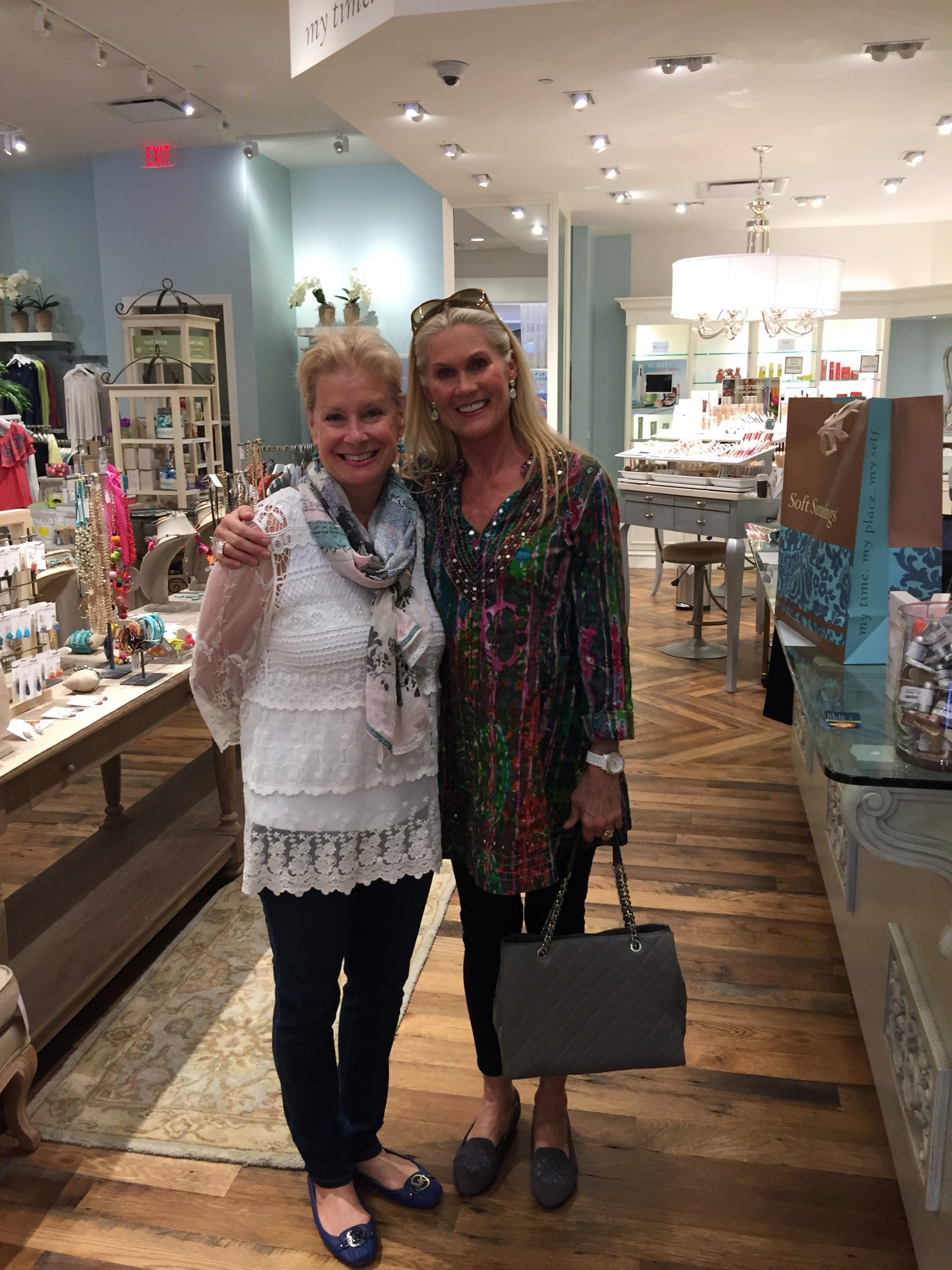 I immediately fell in love with many of the outfits, but I was searching for clothes to take to the beach with me. I think what draws women over the age of 50 to Soft Surroundings is that the store offers more than just clothes; it carries shoes, swimwear, jewelry and accessories, beauty and fragrance, and even bedding and home accessories. (Remember I'm also an interior designer.) Just a perfect one stop shop in my book!
The clothes have a fashion forward look with extra soft feel in the fabrics used, flatter a 50ish woman,  and are easy care. The style is definitely casual and many of the outfits are very beachy chic.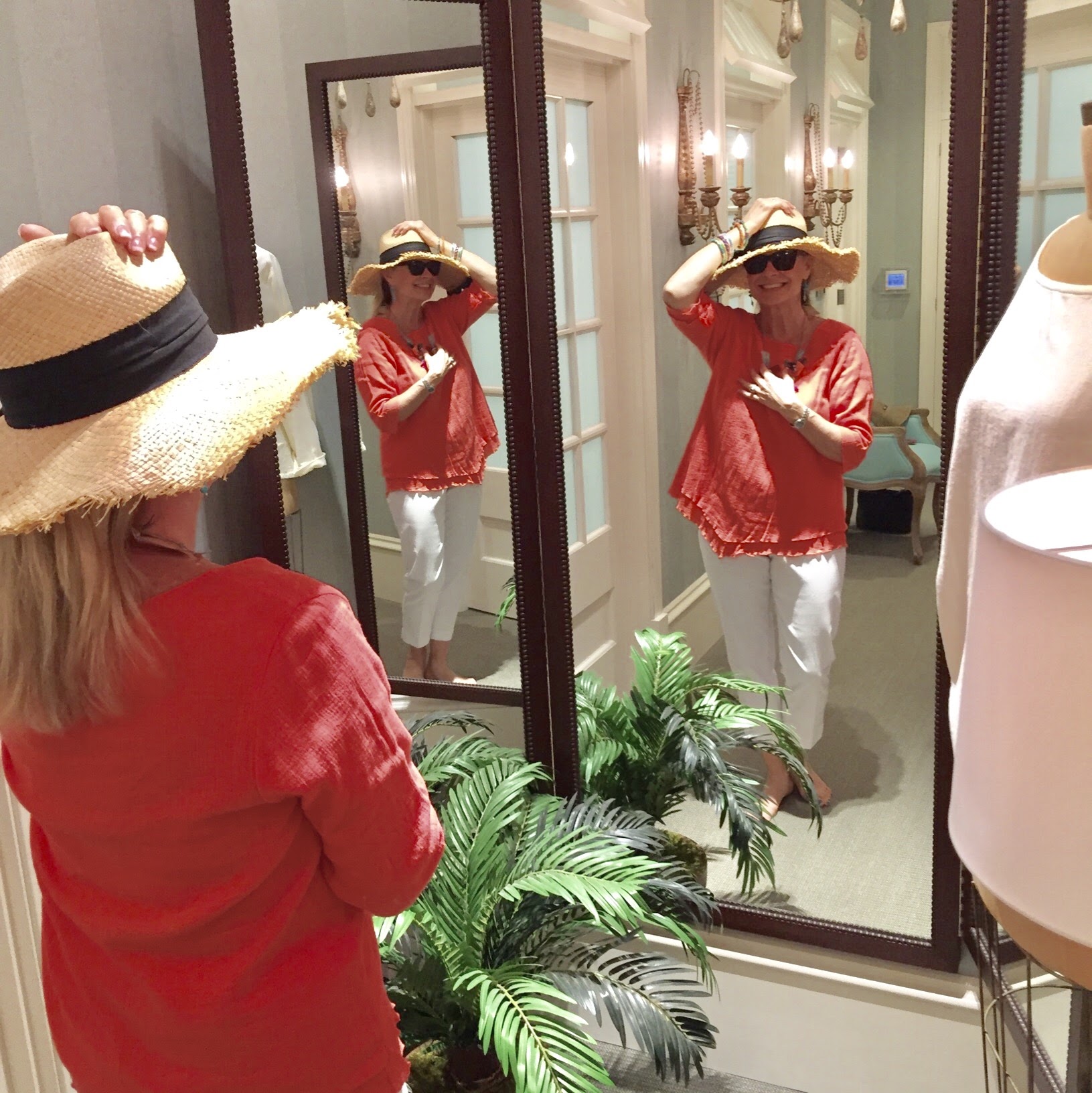 Isn't this hat fabulous? It's easy going and very beachy. The gauzy top and pants were soft and very comfortable. I can walk the beach or go shopping in this outfit.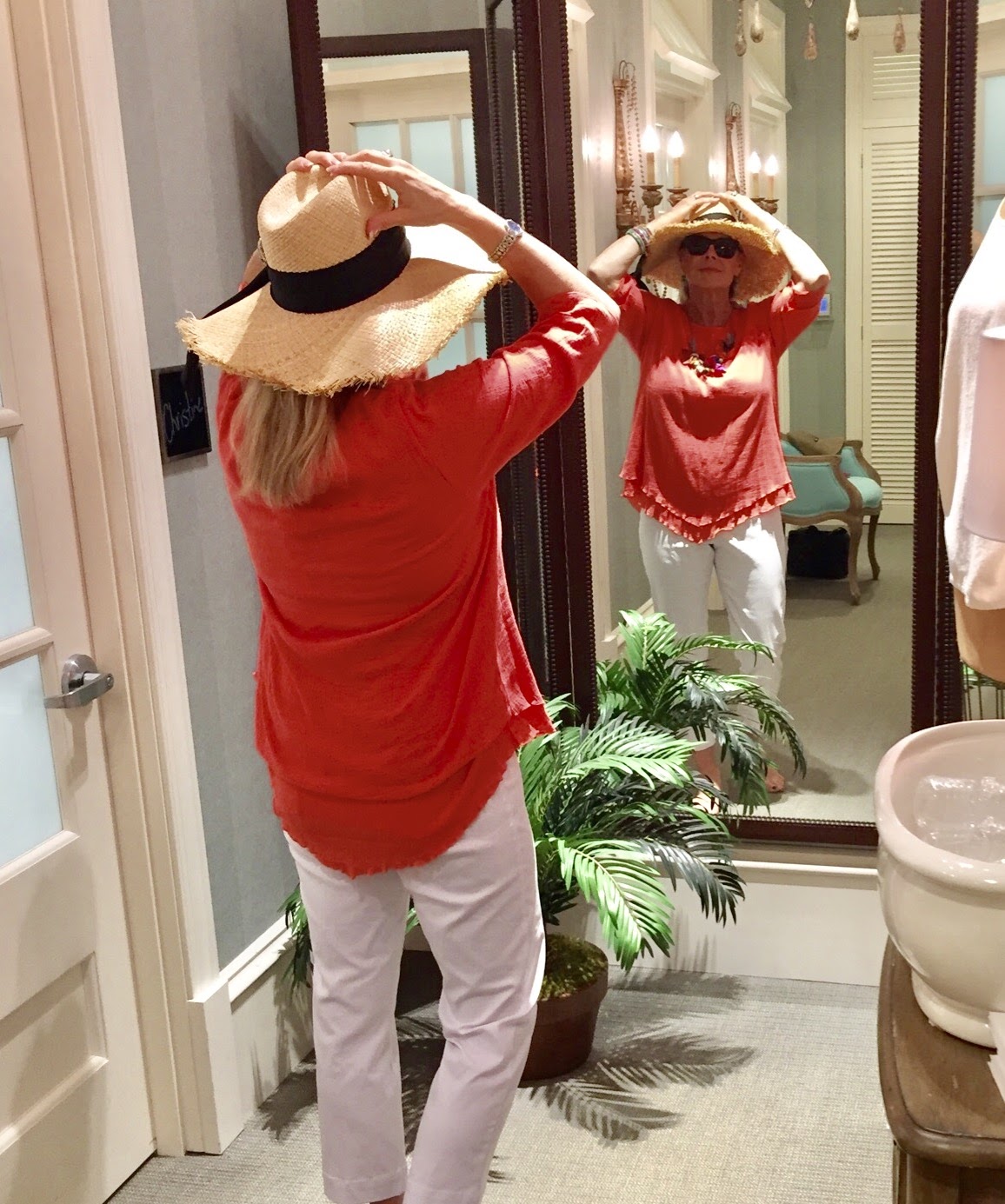 I walked out with 3 new outfits for the beach and a lighter checkbook.
Do you love this look? You can shop it here:

Fruit Basket Necklace – $139.95
from: Soft Surroundings

Women Super Stretch Capri – $74.95
from: Soft Surroundings

MINA FLATS – $89.95
from: Soft Surroundings
Be Fierce today and everyday!
Thanks for stopping by!
I would love to hear from you!
Follow me on Instagram, Twitter, FaceBook, Houzz,LinkedIn, and Pinterest too!

This post contains affiliate links which generate income for Hello I'm 50ish. Please see my complete disclosure statement Here.