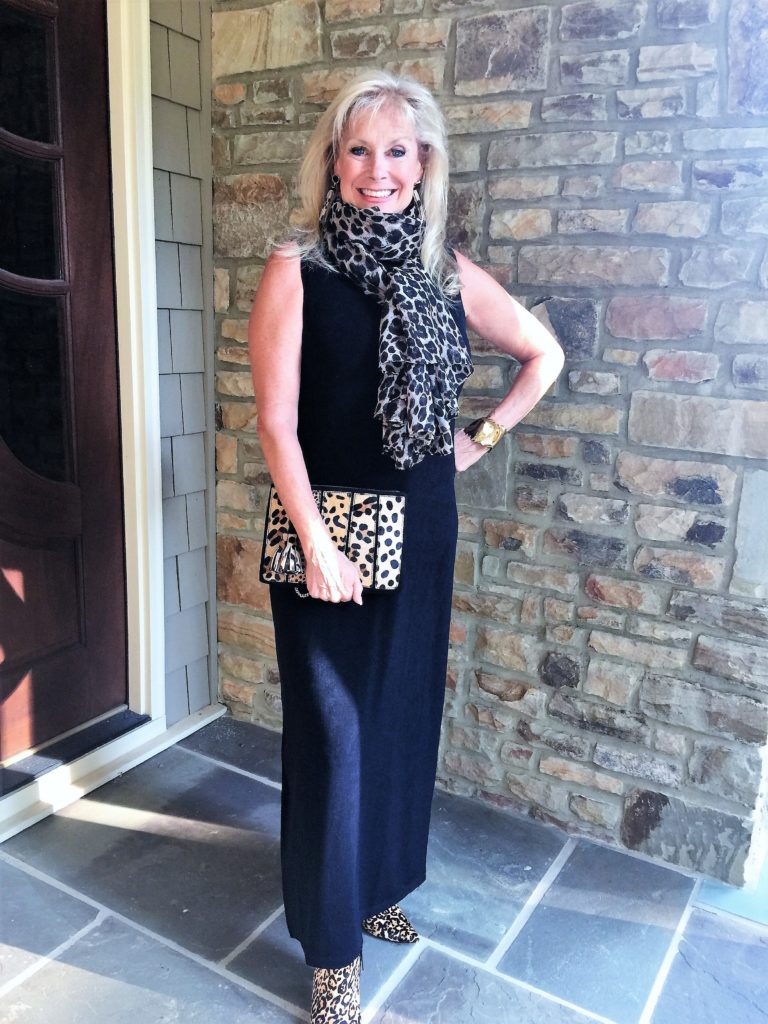 Hello friends!
Have you found your perfect little black dress to wear out to dinner, weddings, or any special occasion where you need to be more dressed up?
Look no further ladies, I have found it for you!
I found the perfect LBD in the latest Chico's Travelers Collection! Did you know Chico's is celebrating the Travelers Collection that began with a little black dress 20 years ago?
If you have been following my  blog for the past year, you know I'm a big fan of Chico's .
I wear a lot of Chico's because the clothing fits me so well and I look very stylish as a woman over 50ish!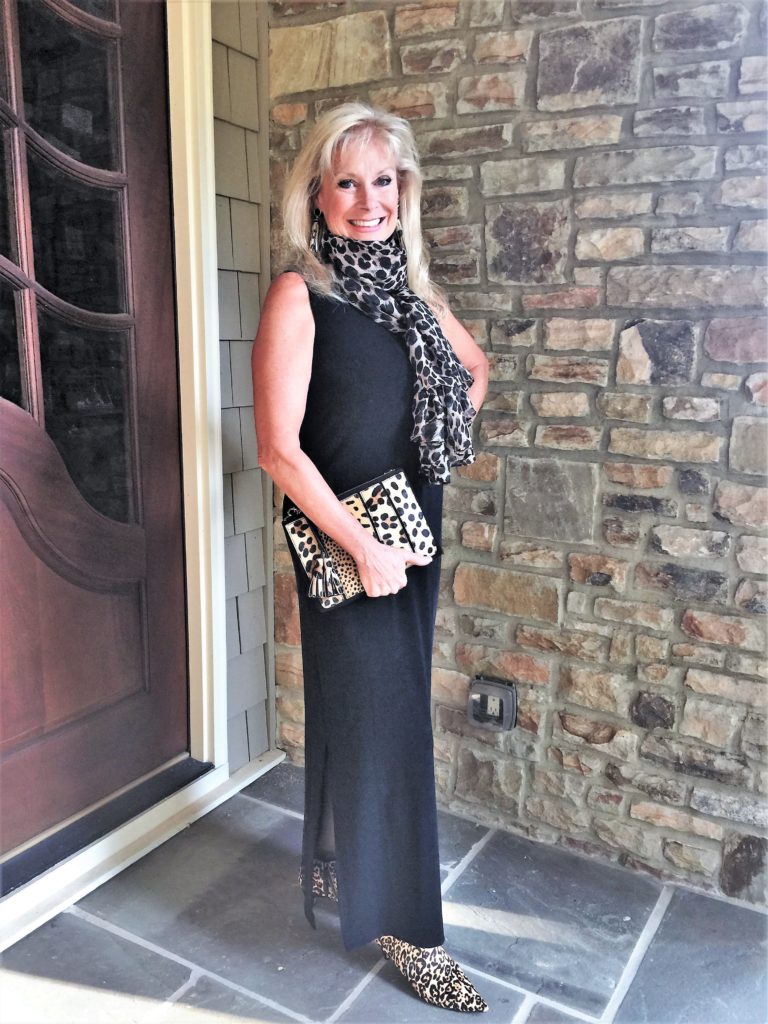 I am a big fan of their Travelers Collection because I want easy care clothing  when I travel. The fabric is easy care (washable),  wrinkle free, and packs very well in your suitcase. The fabric is so very comfortable and moves very well when you walk.
I have several outfits from last year that are part of the Travelers Collection and shared them with you on my blog in the past.
I was honored and thrilled when Chico's sent me this wonderful black maxi, scarf/similar, and the Luna tassel earrings to share with my readers today. I loved this look so much that I went back to my local Chico's store and purchased the Animal Halfcalf Clutch to complete my look.
You can never have enough animal print. It's a classic neutral!
With the long scarf, you can style it so many ways and create different looks.
You can loop loosely  in the front .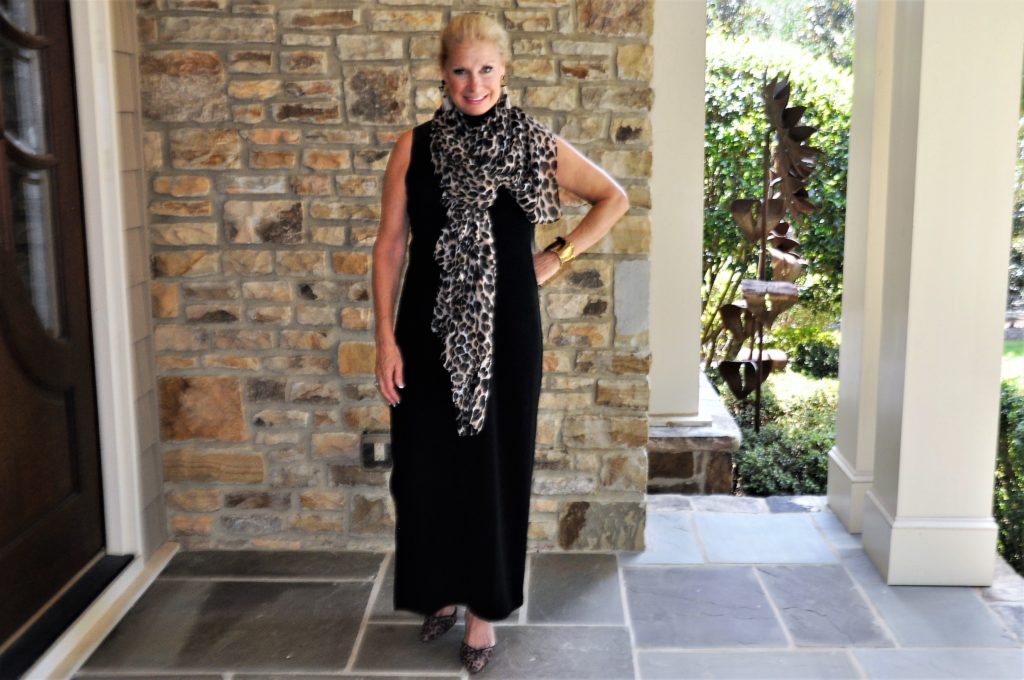 I wore my leopard print heels with this look.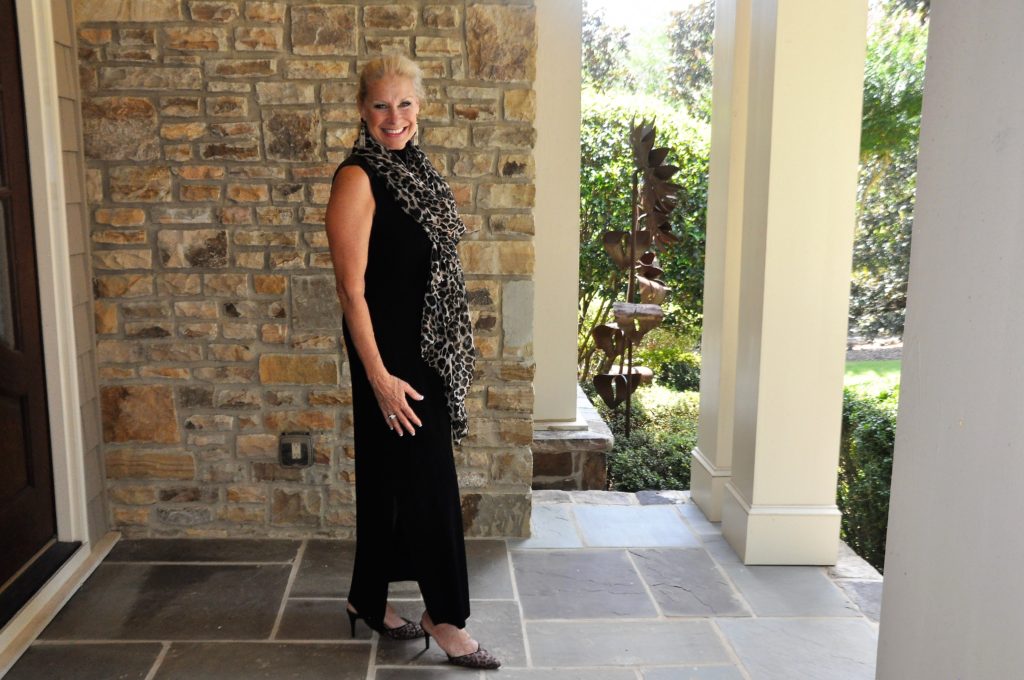 Create a shrug and tie it in the back…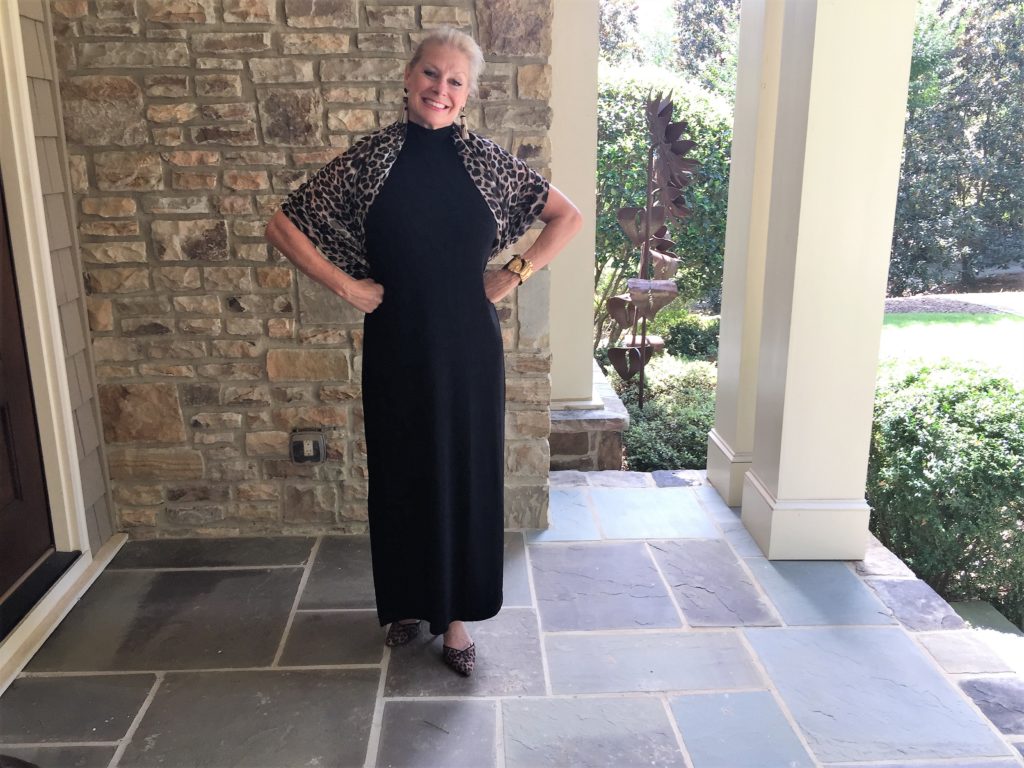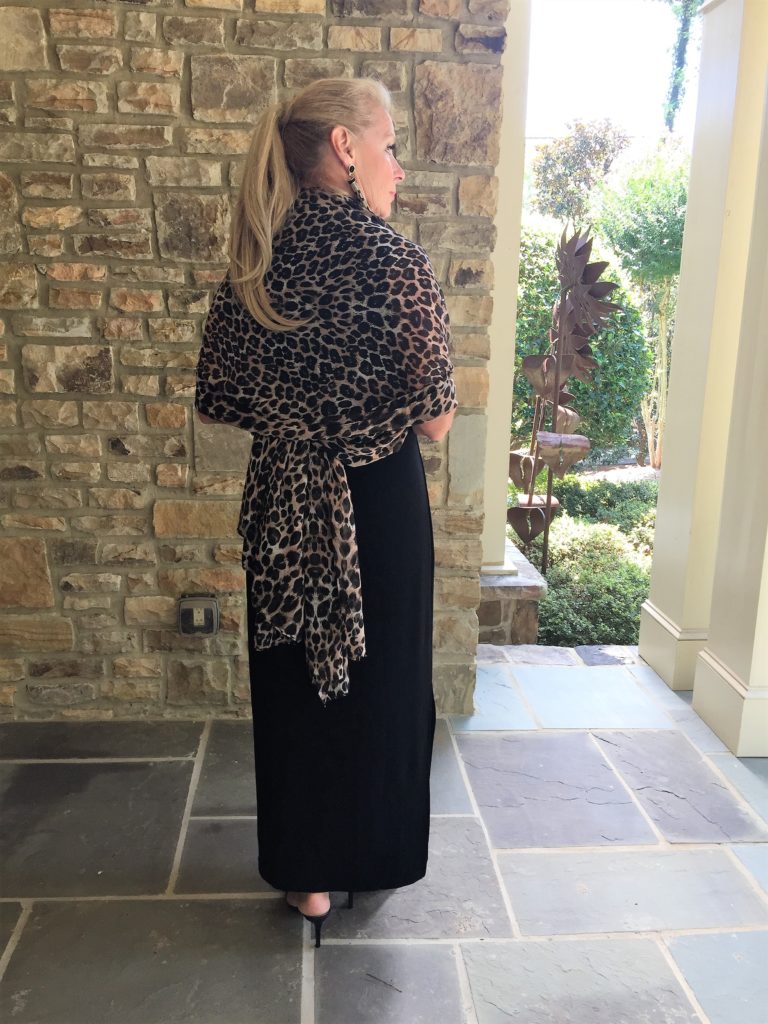 Wear the scarf as a head scarf channeling  Kimmie you know who.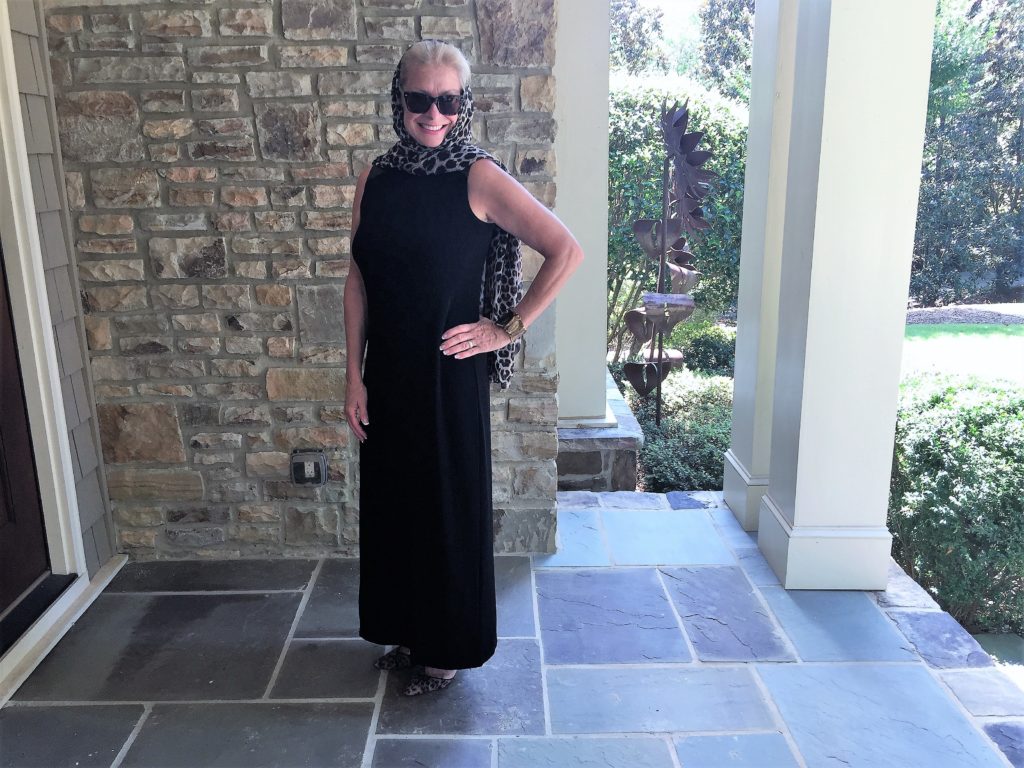 Or just a regular looped scarf will work too.
Scarves are such a fun accessory.  What do you think of my leopard print booties? Aren't they fun!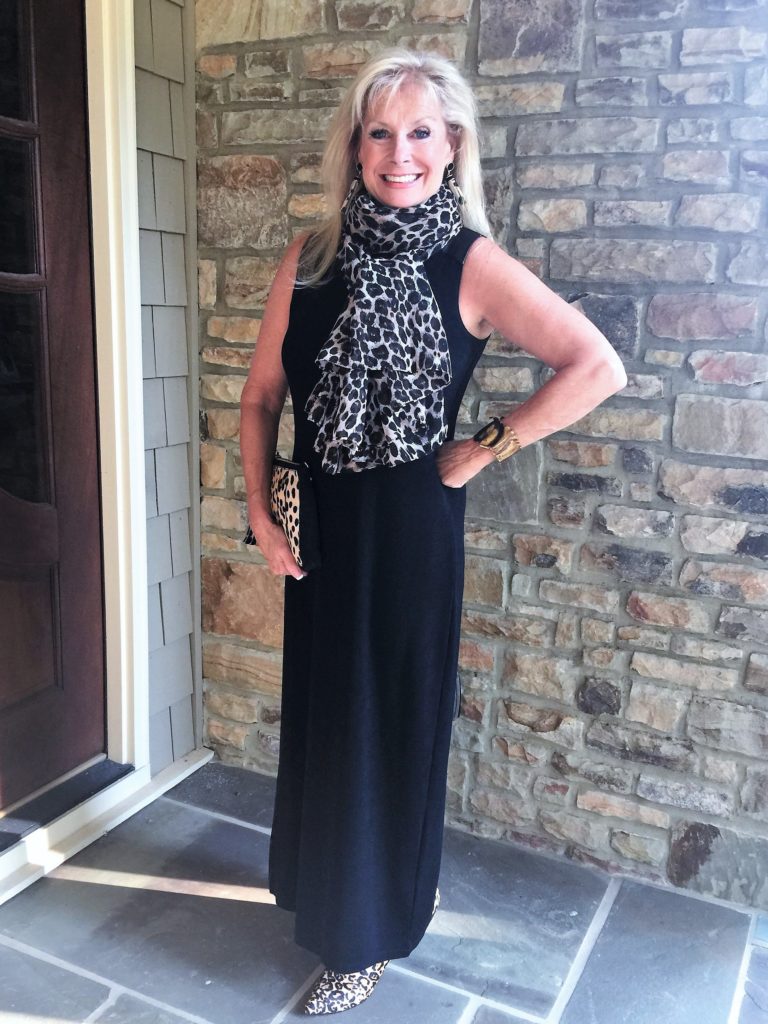 I pulled out of my closet the chartreuse jacket I had purchased last winter from the Travelers collection to add a pop of color. I layered 2 pearl necklaces and switched to my floral velvet heels.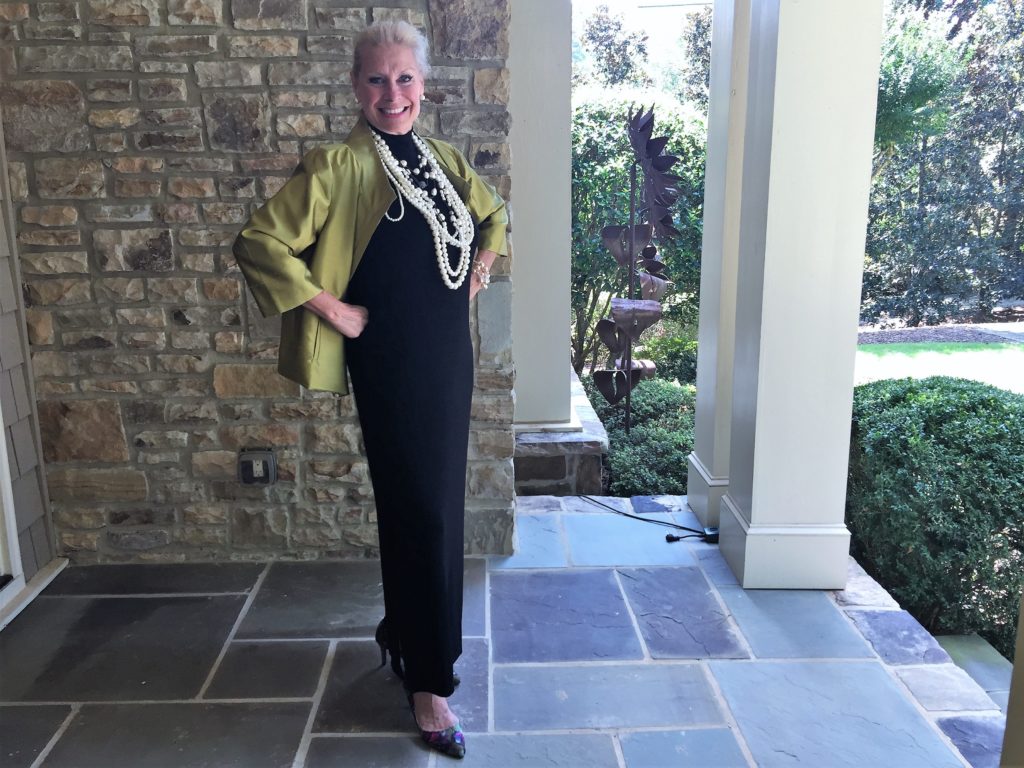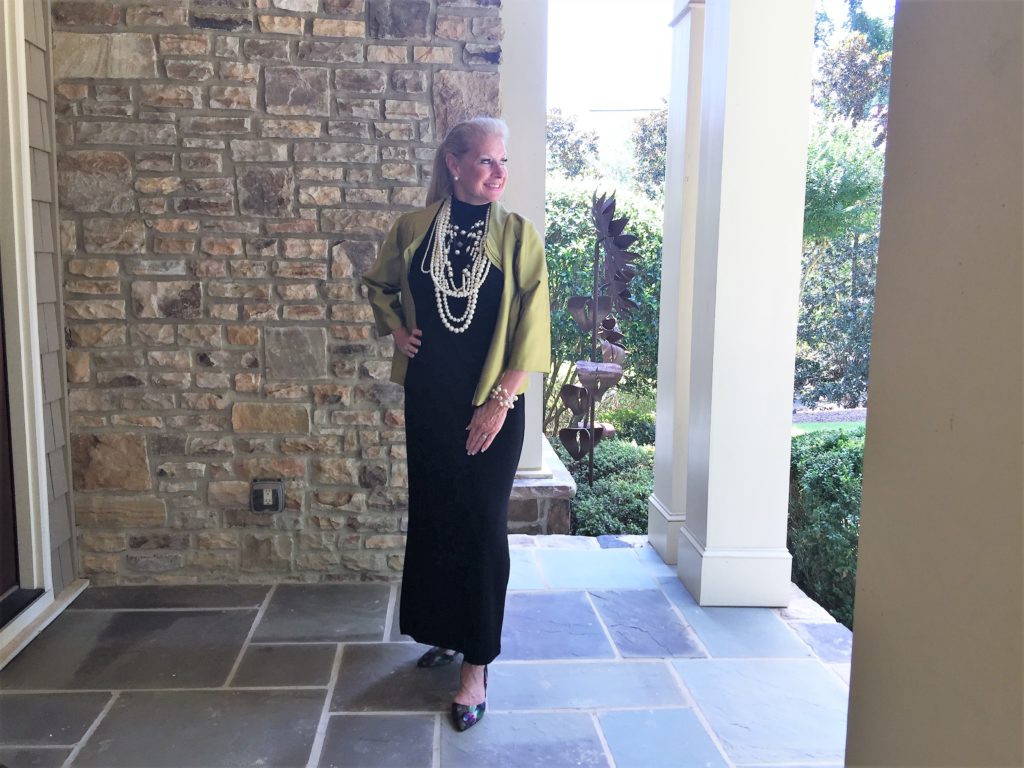 Or wear the dress with the pearls. A classic look for any occasion.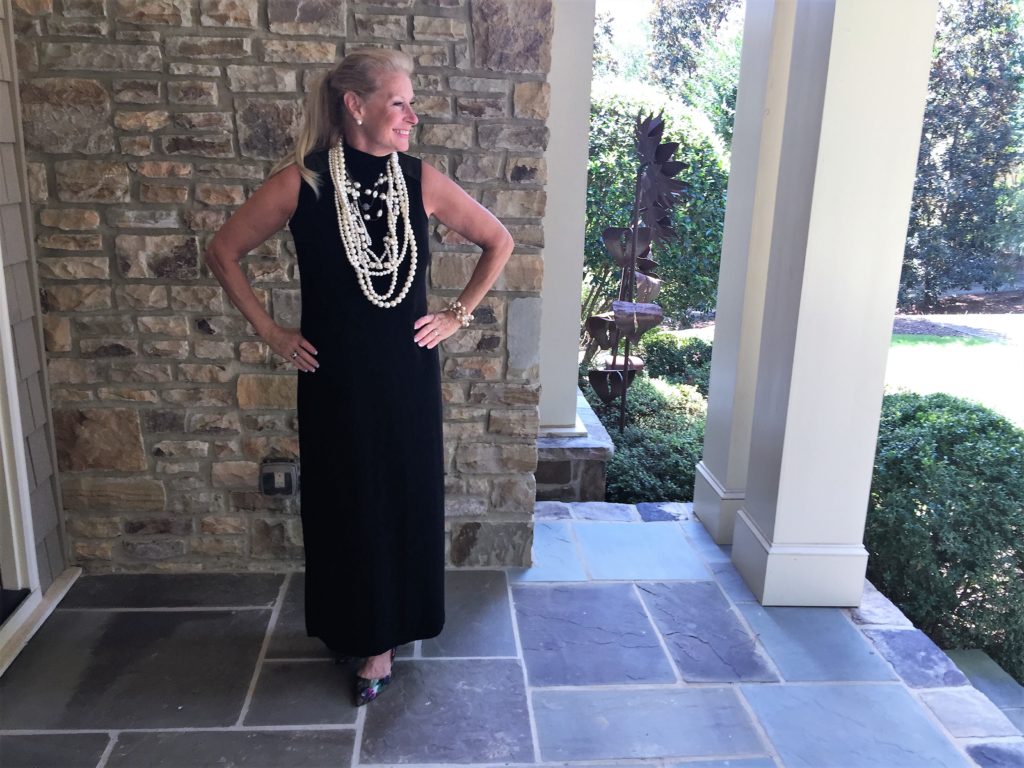 Disclaimer: Thank you to Chico's for collaborating on this post. You know I love you!
Chico's supports the the over 50ish women who are living life at full throttle and living it well!
I hope you try the Travelers Collection the next time you shop at Chico's!!
I would love to hear from you!
Follow me on Instagram, Twitter, FaceBook, Houzz,LinkedIn, and Pinterest too!