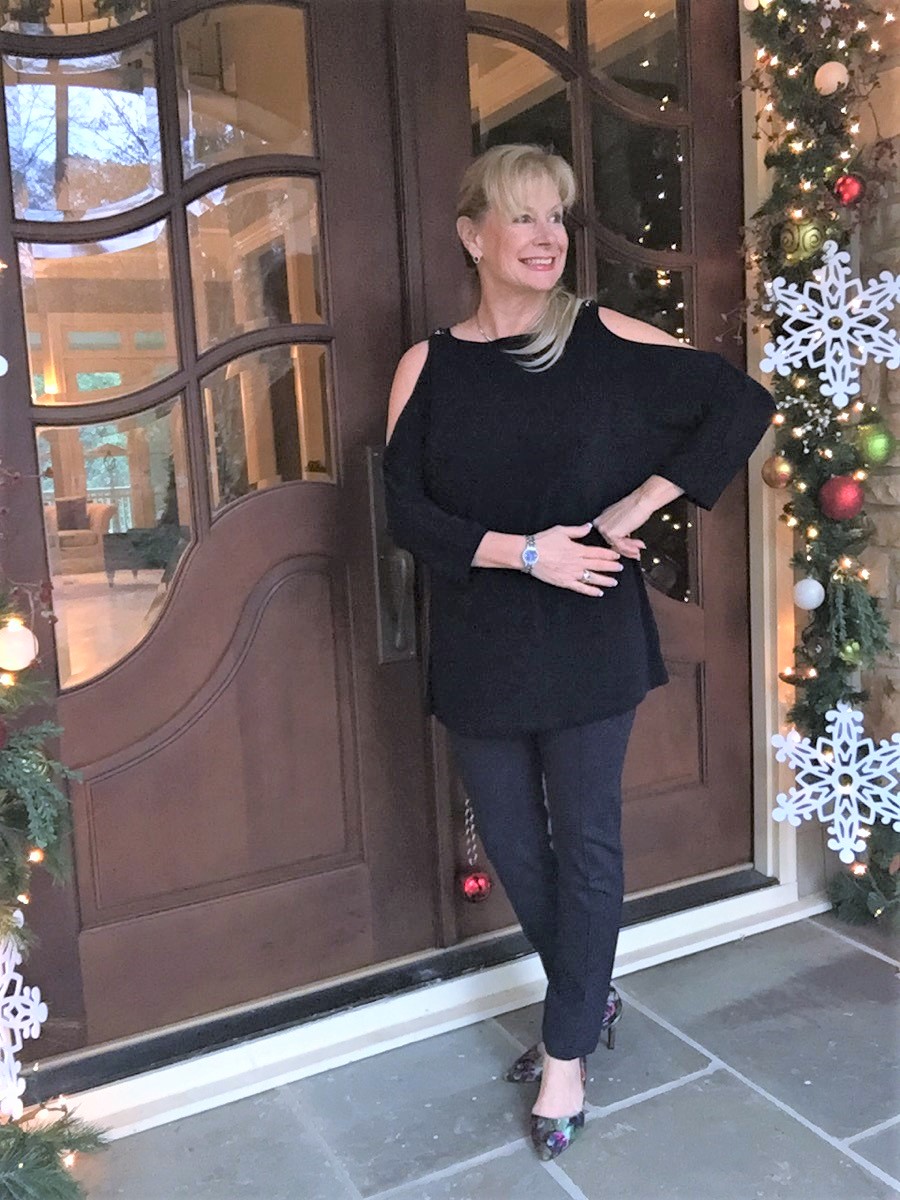 Are you planning on going out on New Year's Eve or staying home?
I  am staying home tonight as I did last year because our Clemson Tigers (4th child went to school there) are playing Ohio State in the College Football semi finals so going out to dinner is not an option.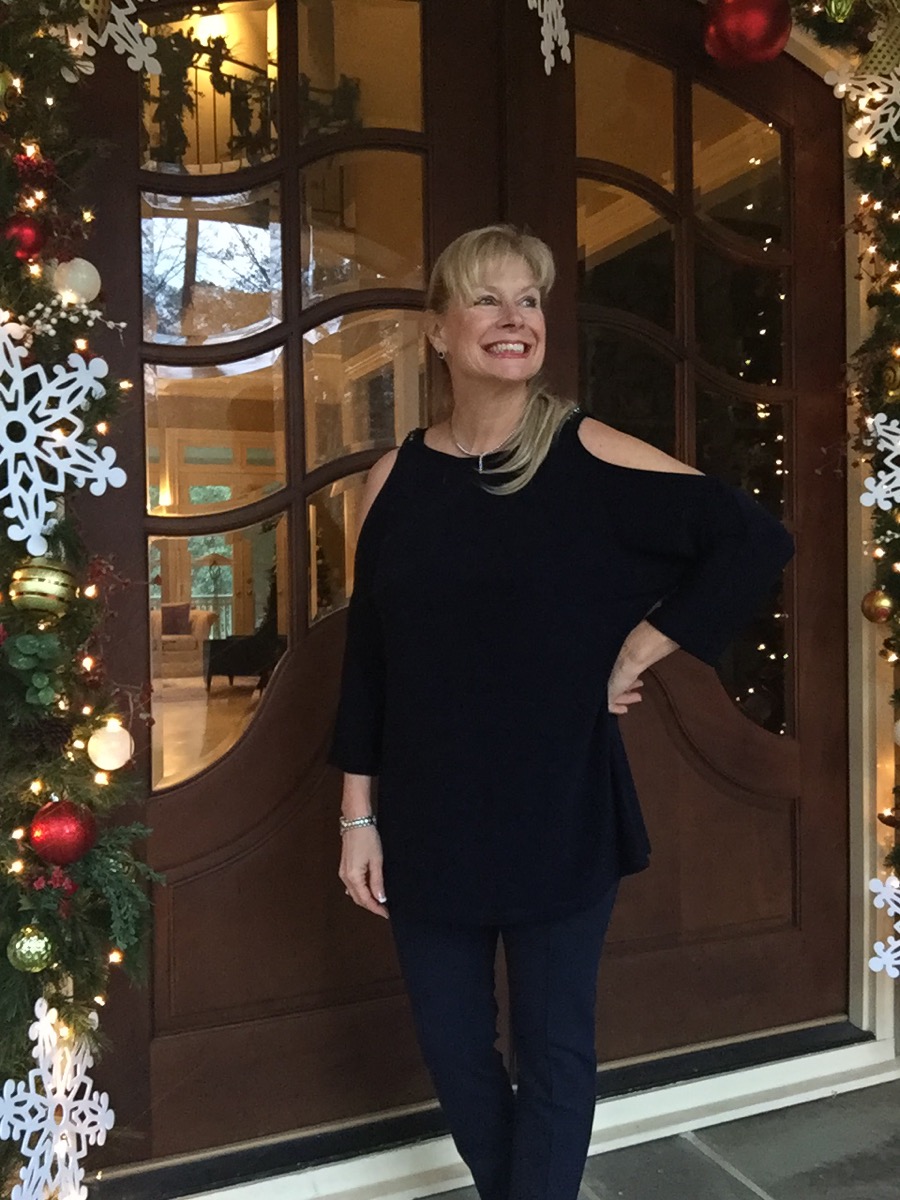 I still plan for an elegant evening even though we will be screaming at the television. And the game will be over before the ball drops in New York city when we ring in 2017.
A wonderful tradition in Atlanta is that you can set off fireworks on the holidays and fireworks set off our dog, Bruno. He is so scared off fireworks that he will hide in his bomb shelter (Home theater room) until morning.
I am making filet mignon, lobster tails, and a lovely kale salad. The champagne is chilling and we will be wearing hats and tiaras. Purple ones of course.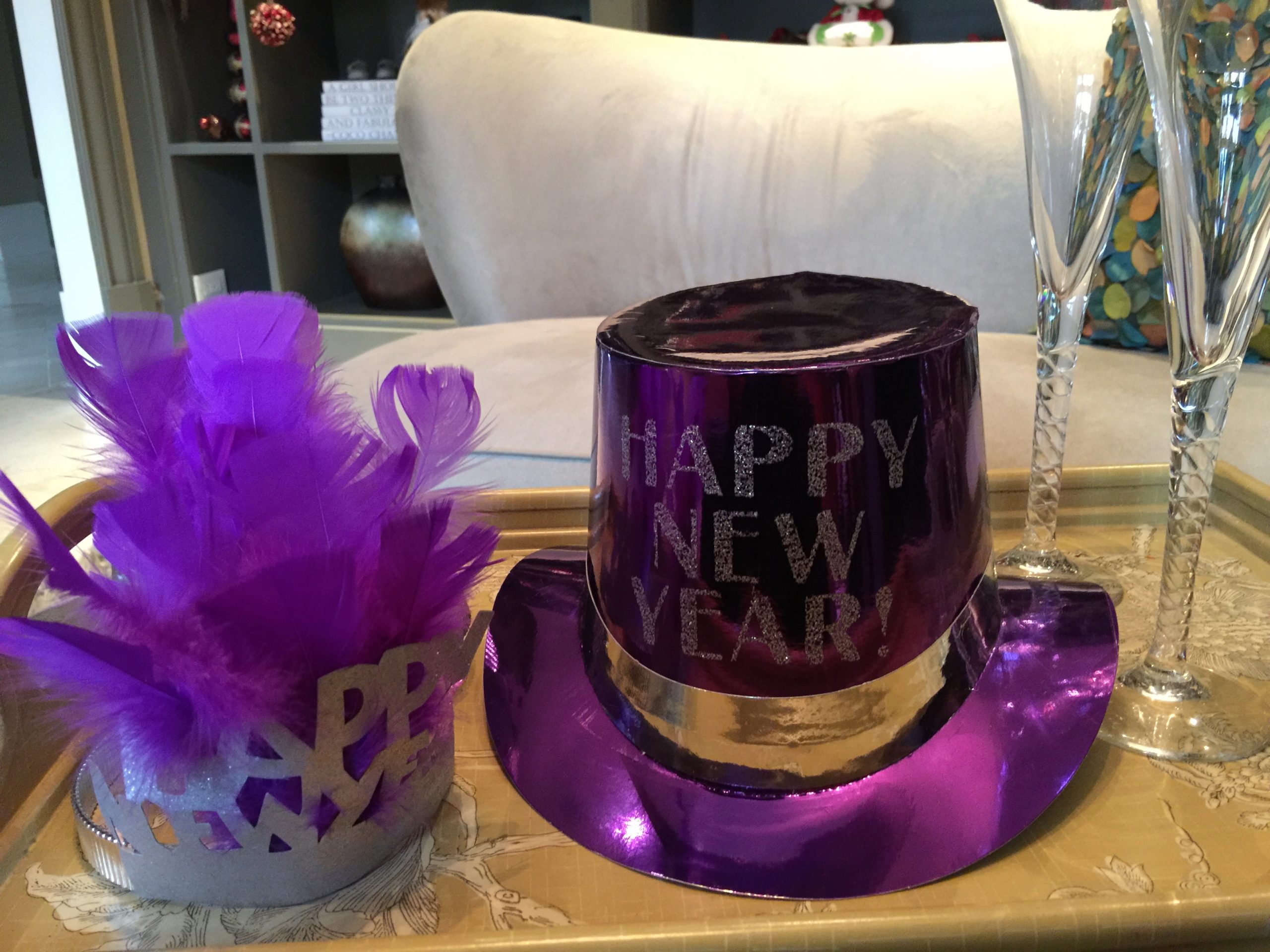 I am wearing this cold shoulder top and pants from Chico's. Which are now on sale if you love a comfortable pair of pants and top to wear on your date night. Even at home.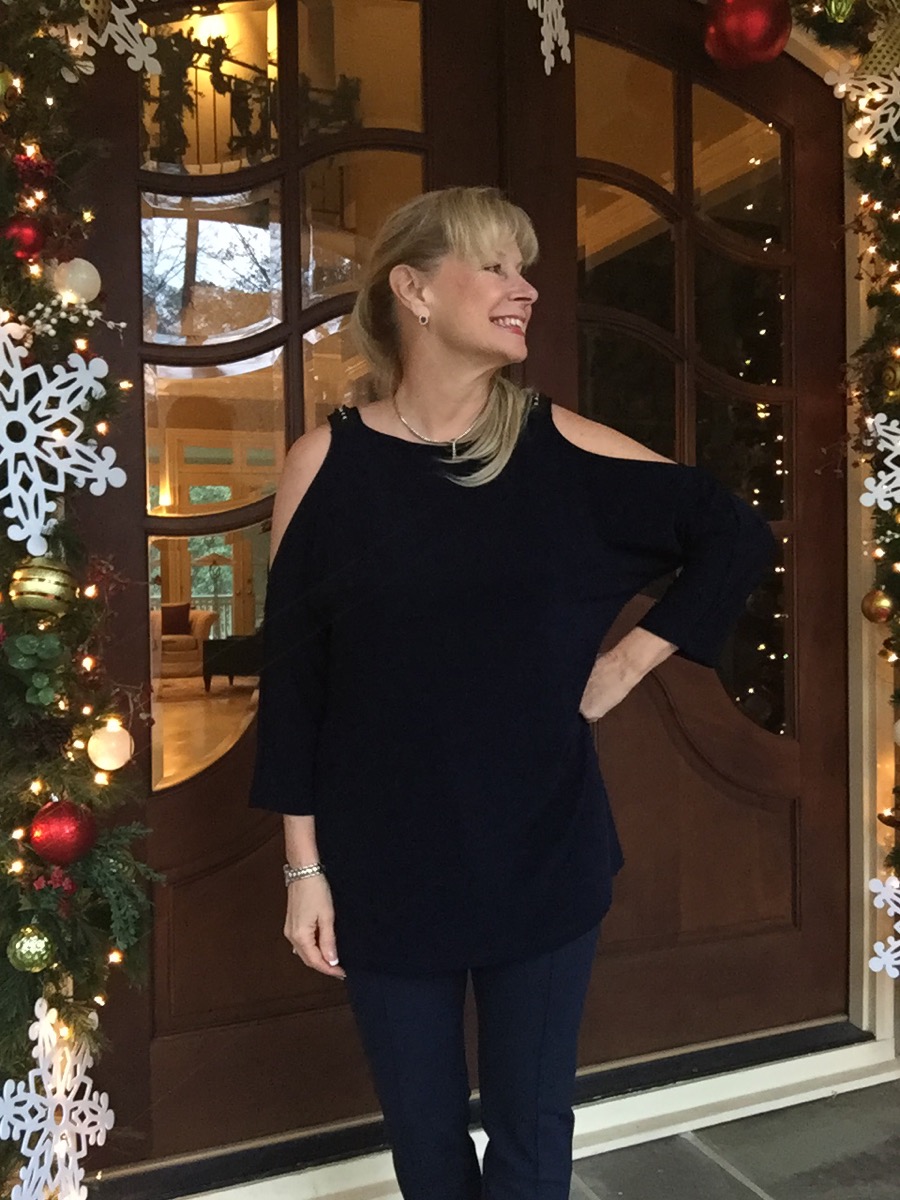 I hope you are doing something you enjoy tonight.Even if it's staying in and watching television like me.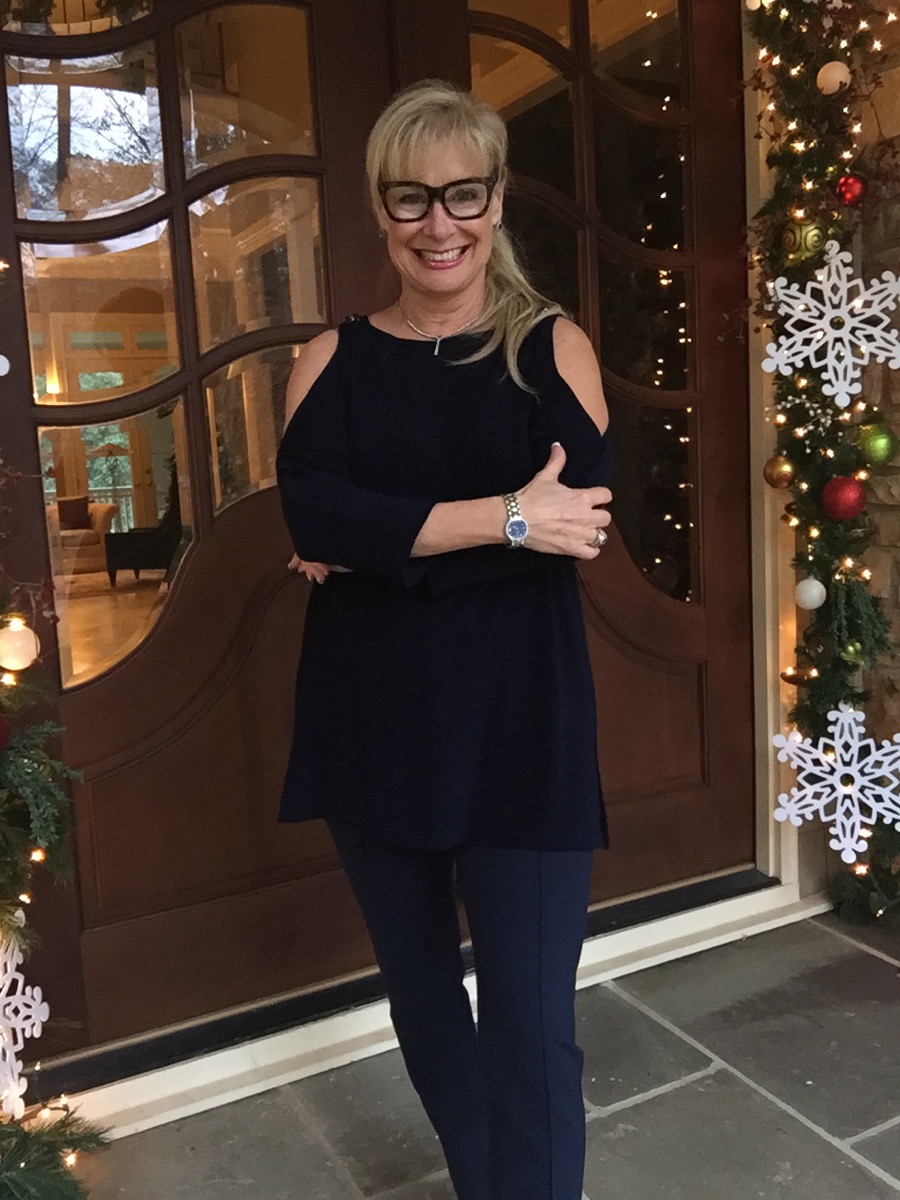 I wish you all a very Happy New Year filled with laughter, love, and good health!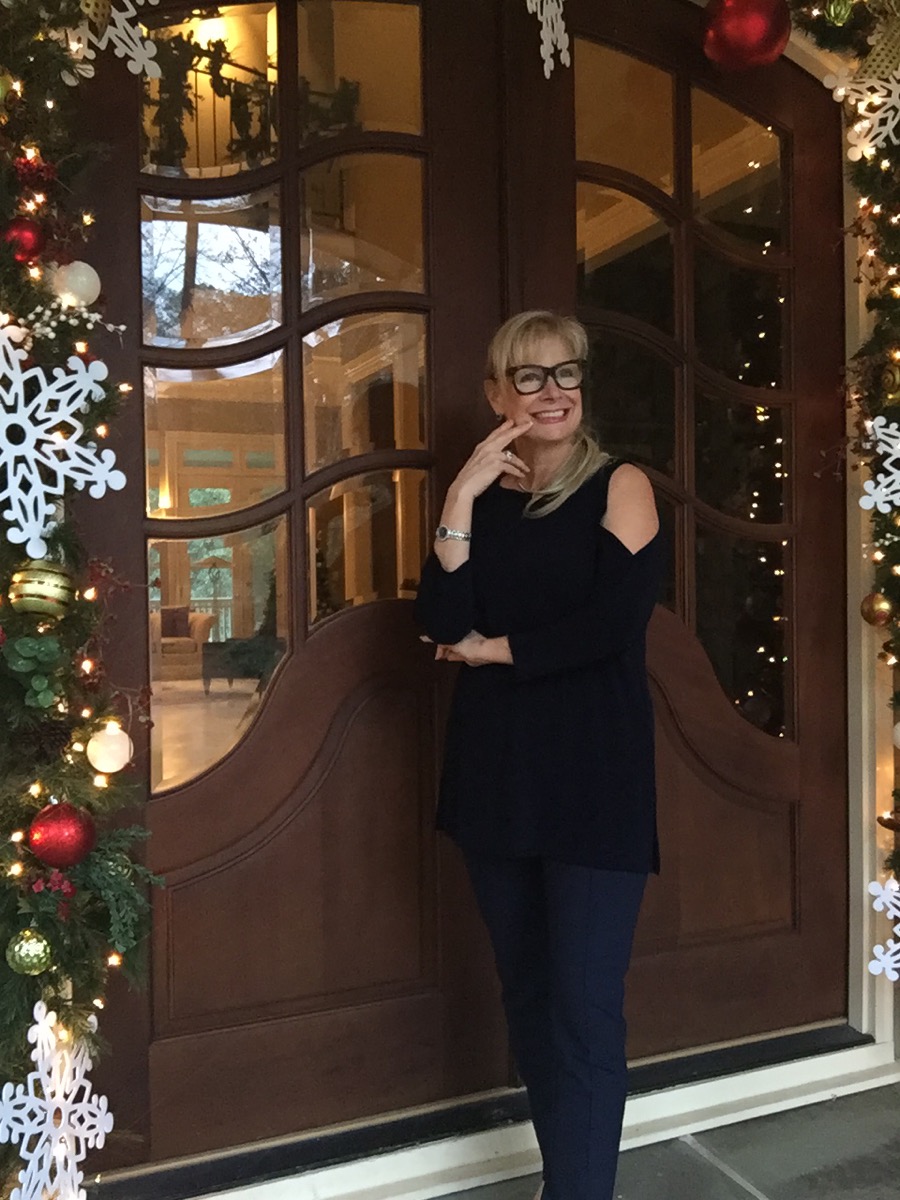 Thanks for stopping by!
I would love to hear from you!
Follow me on Instagram, Twitter, FaceBook, Houzz,LinkedIn, and Pinterest too!