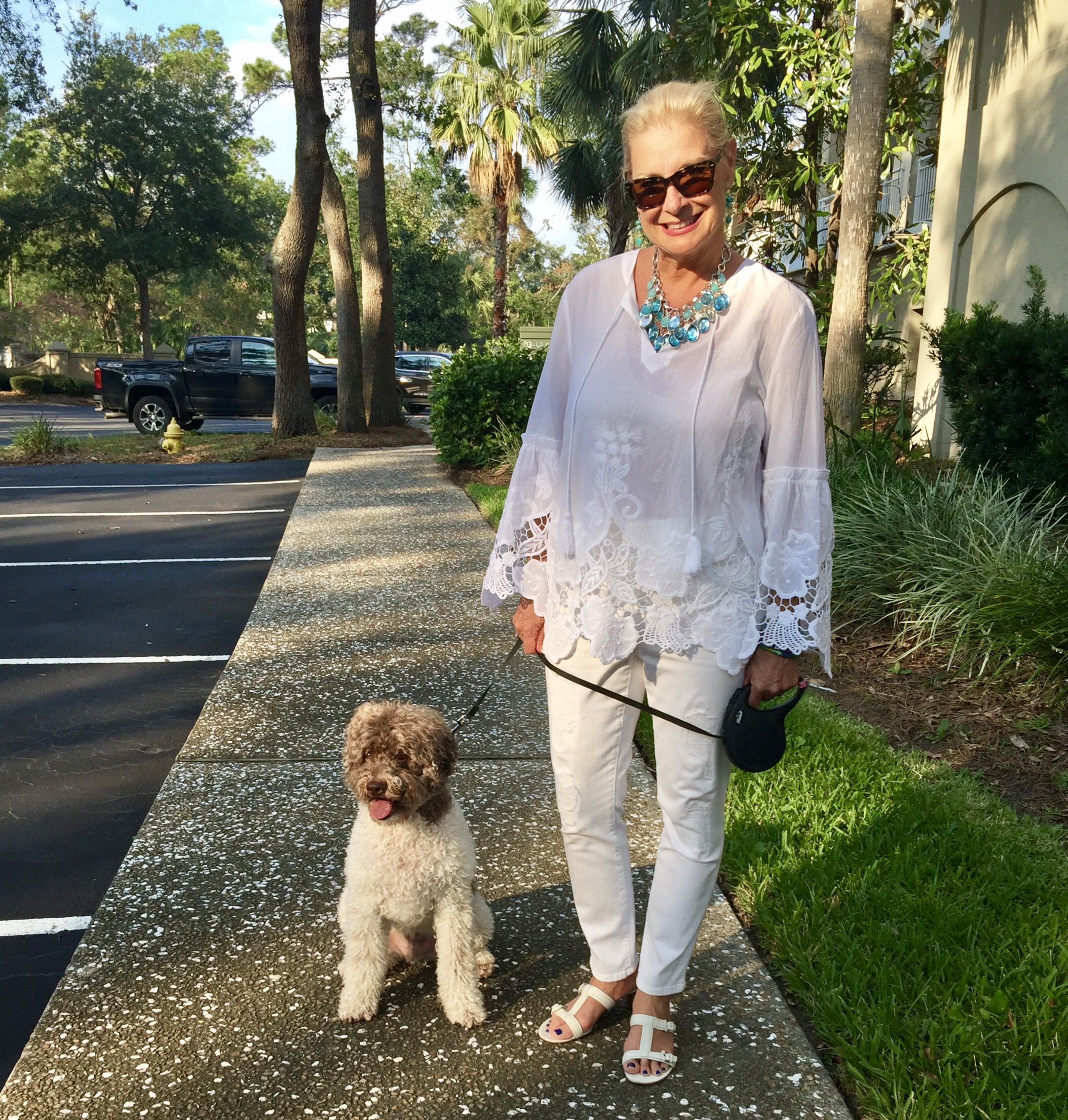 It is time to bid a fond adieu to my favorite summer fashion . Even though the temperature is still in the mid 80's it's time to transition into fall. Just as Summer is ending and fall arrives on Friday,I am putting away all my linen and lightweight cottons until next year , but will still wear my whites and brightly colored clothes, just not all at once.Here are my favorite outfits I wore this summer.
Many of these photos are new to my readers . I spend way too much time thinking about writing a blog post that a week can go by before it's completed. Many of these photos appeared on my Instagram but I didn't write a blog post about them.
My beautiful navy off the shoulder dress from Teri Jon by Ricki Freeman I wore to my son's wedding in June. This dress can be worn year round and I may wear it to a black tie affair at Christmas. I will eventually write about the wedding and share with you the wonderful time we had celebrating our son's wedding.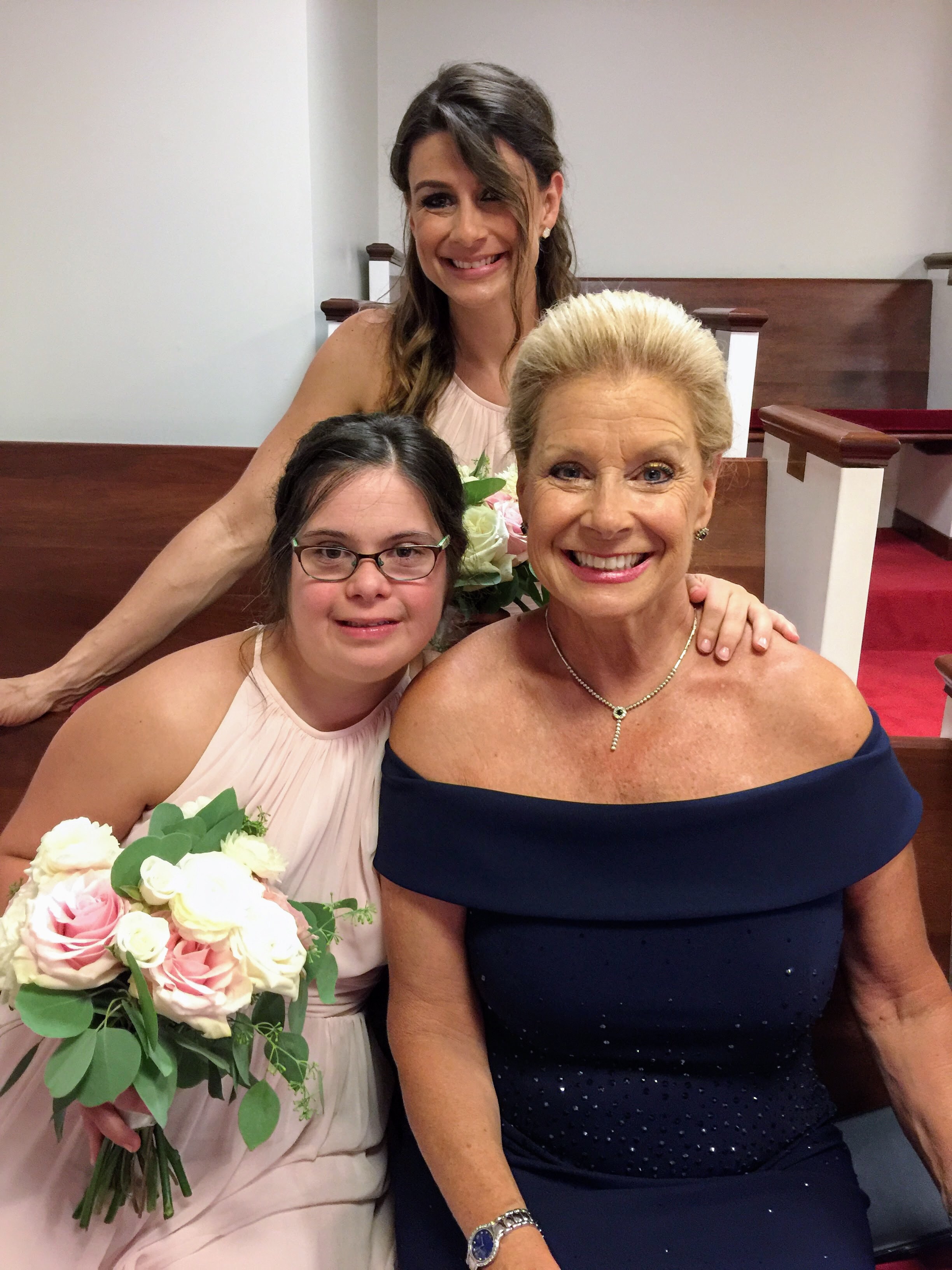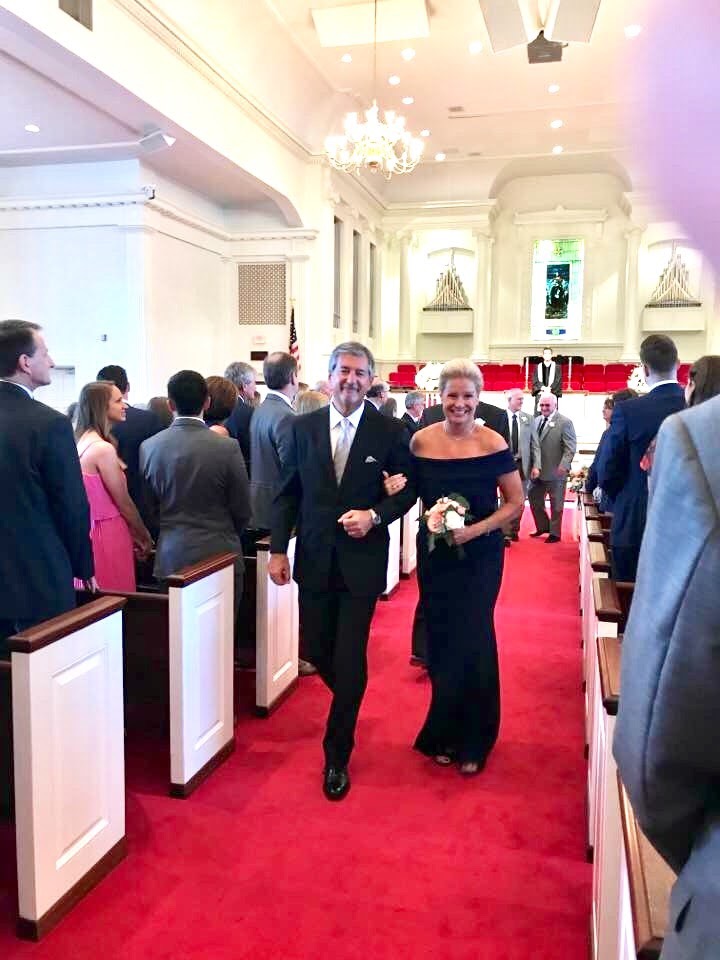 This was my favorite summer linen dress I purchased at Francesca's and the scarf came back with me from Paris.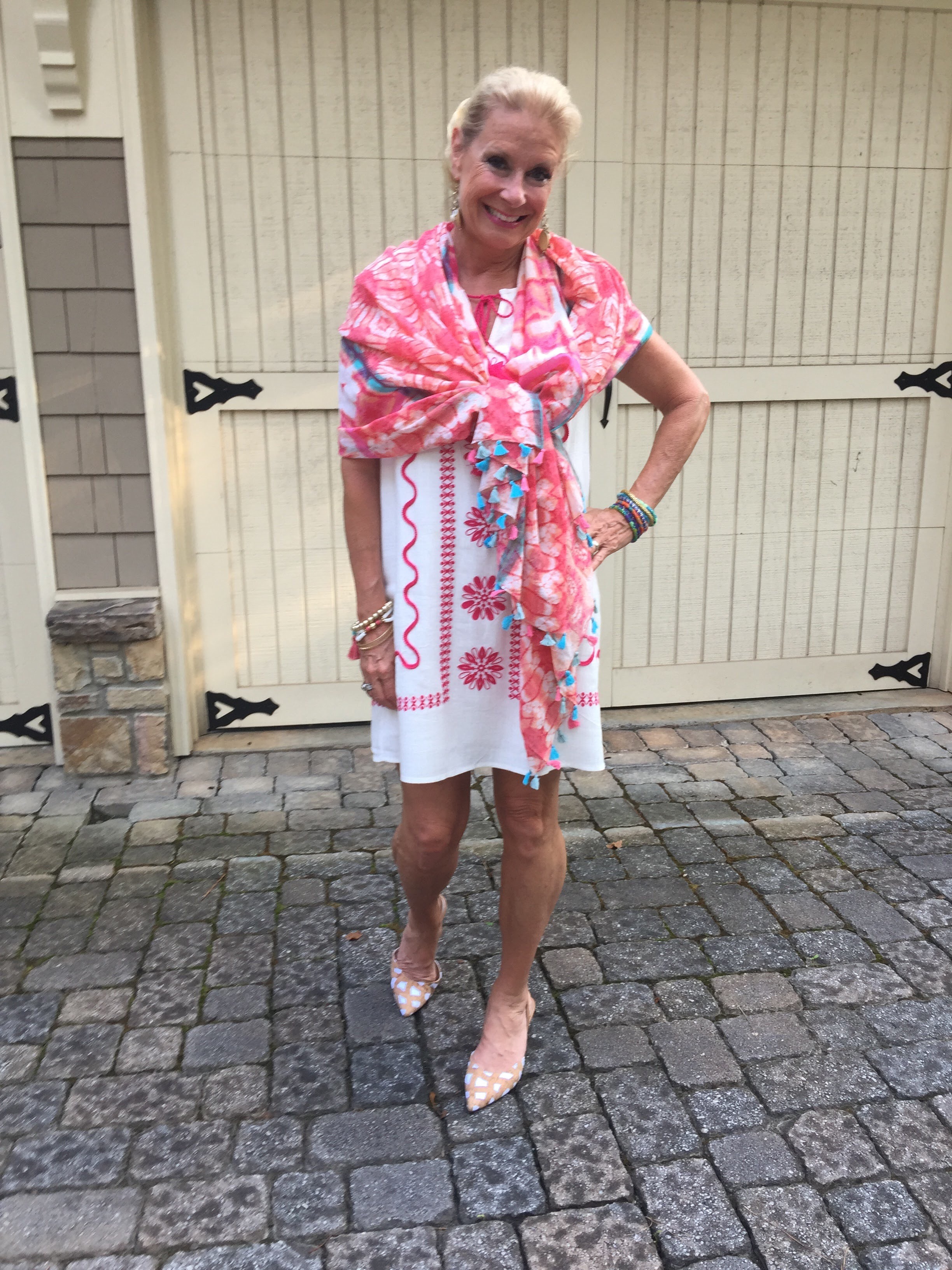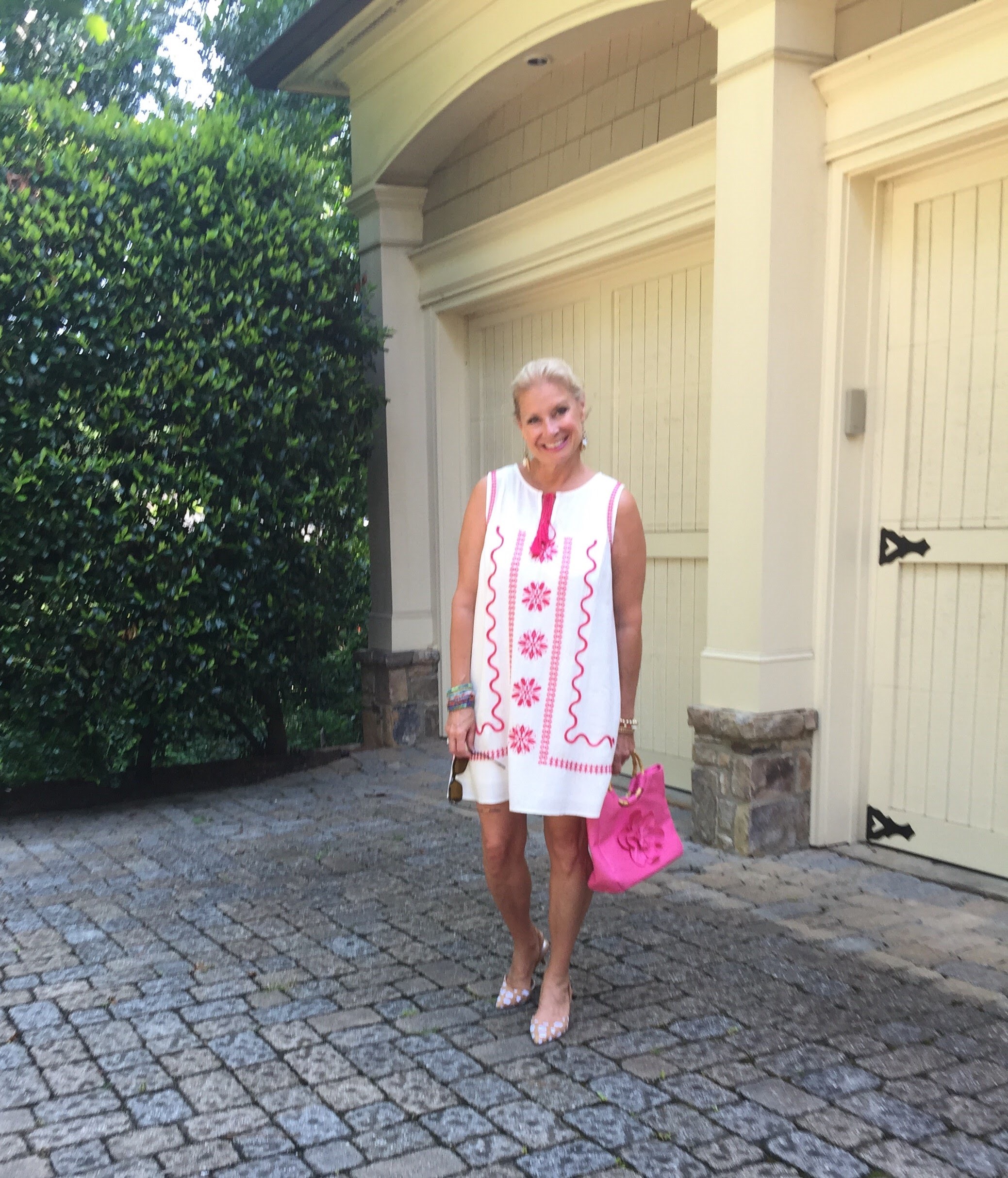 I love my summer beach fashion from Soft Surroundings. So very comfortable and chic!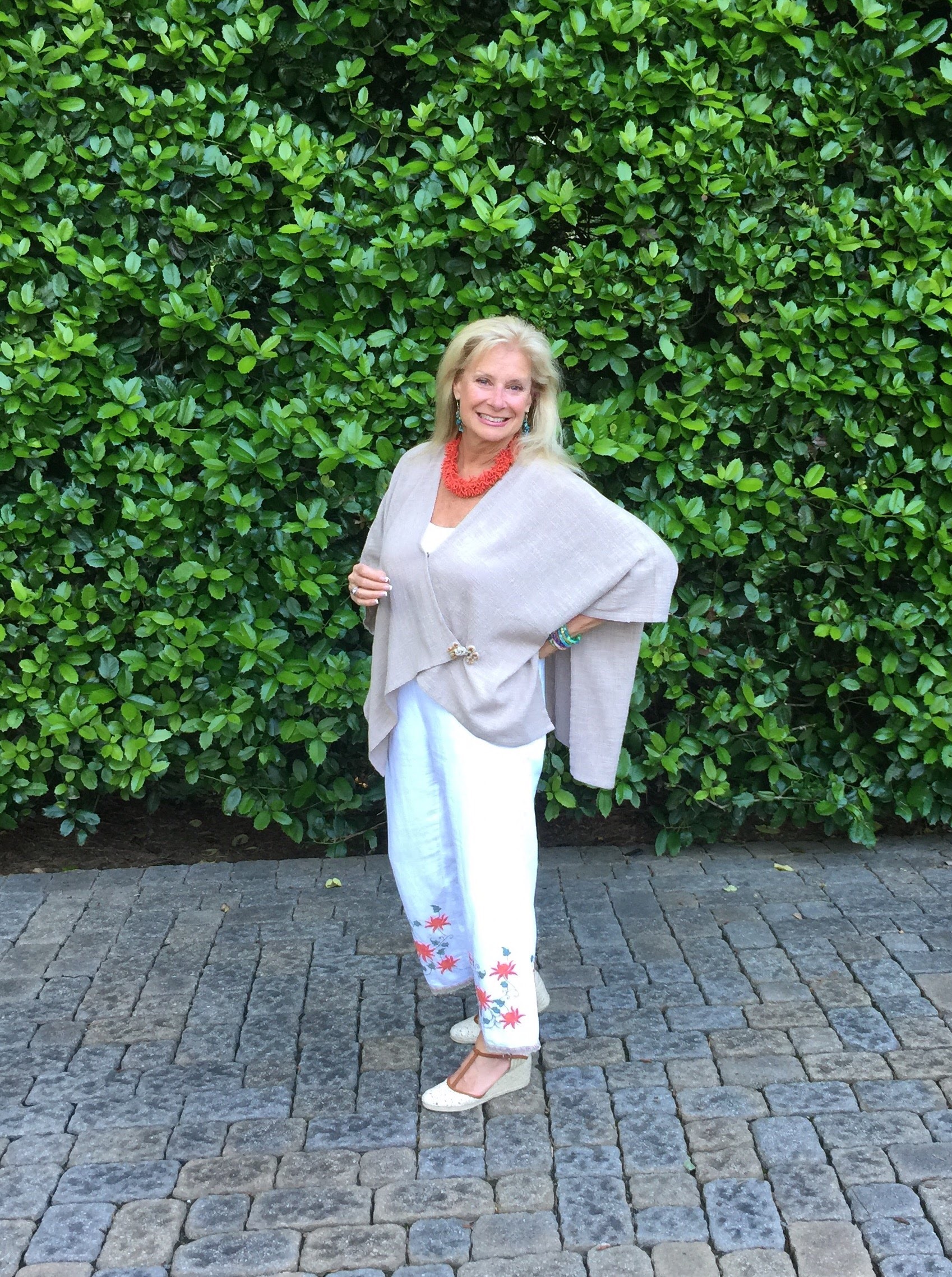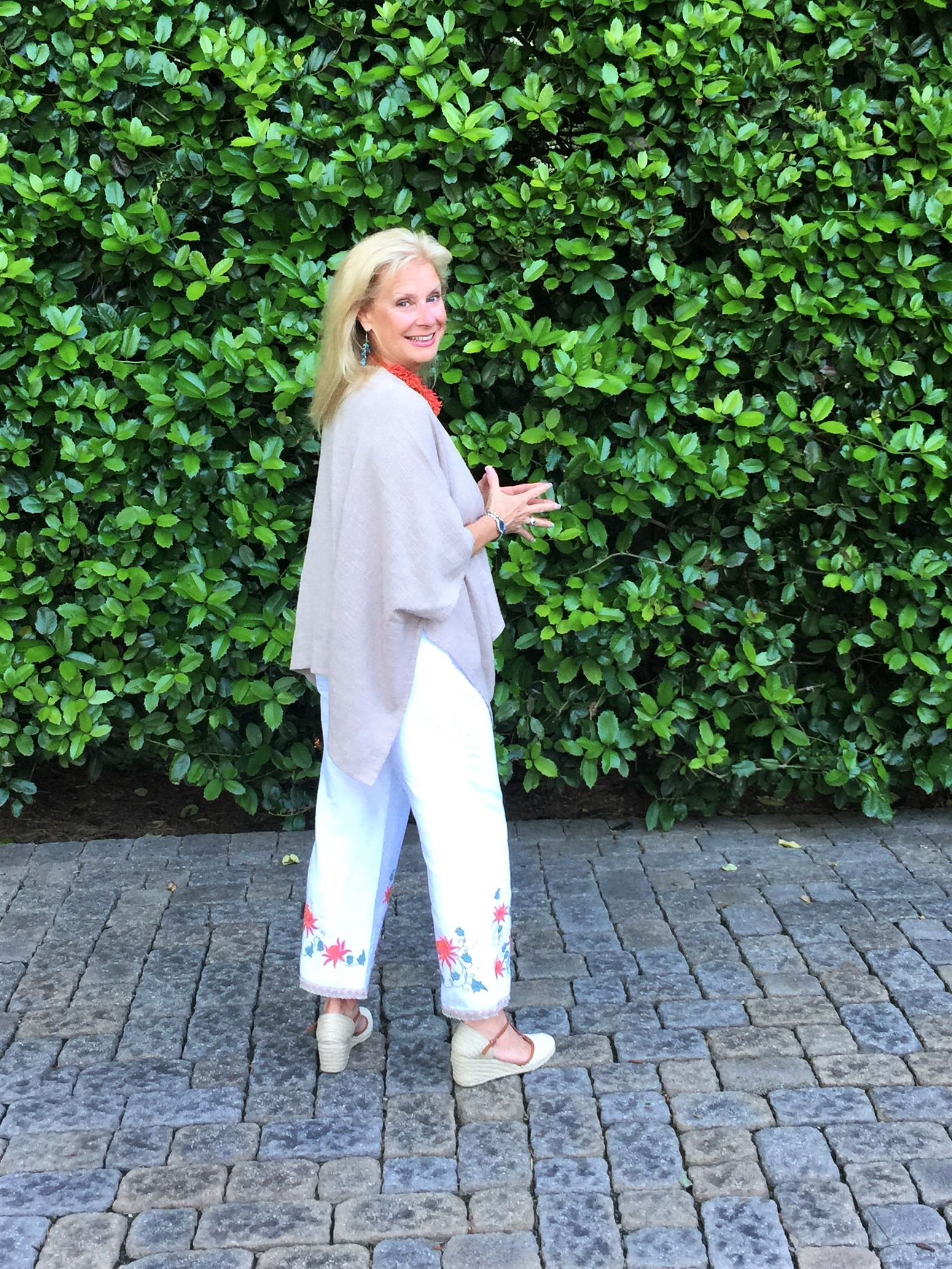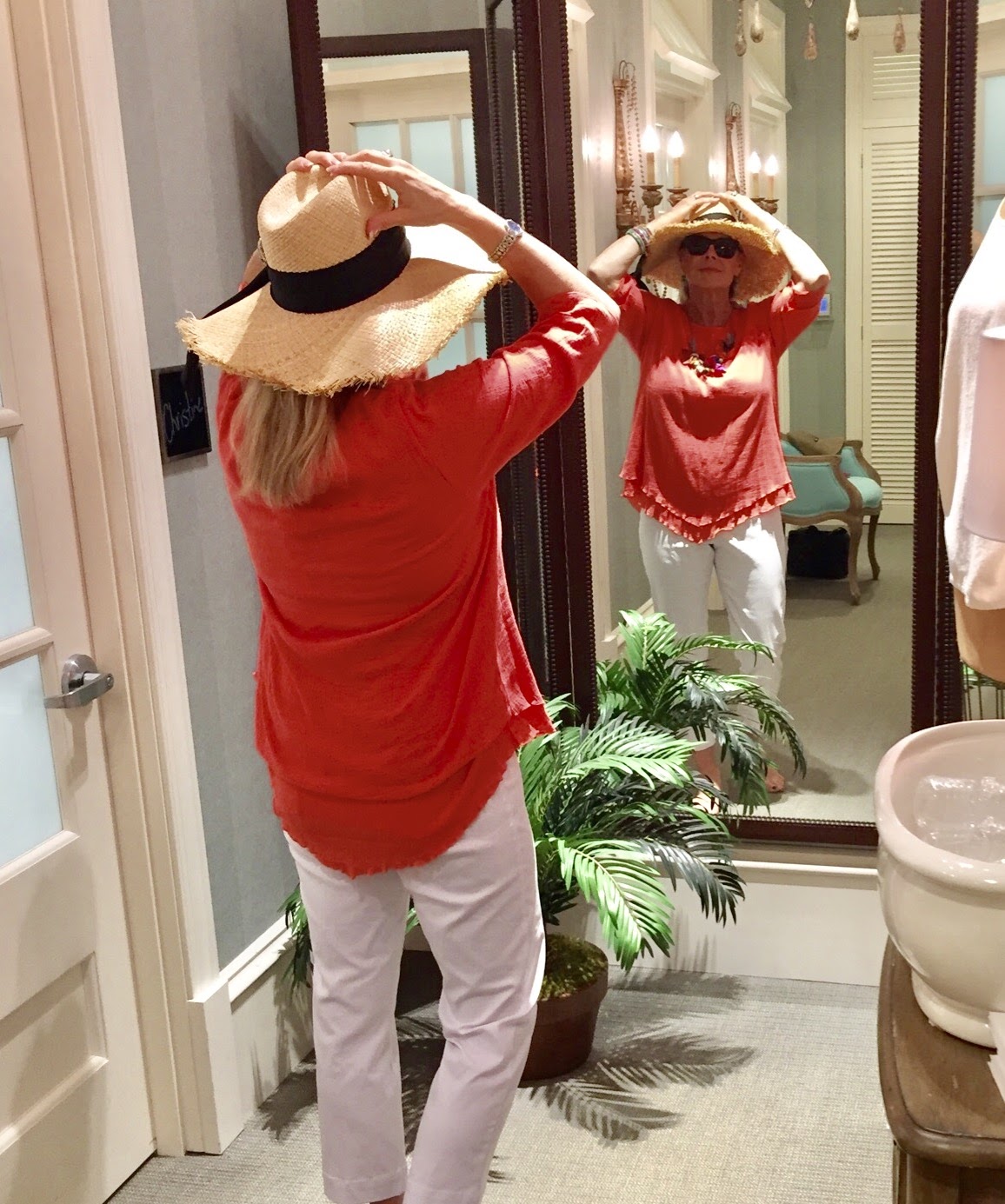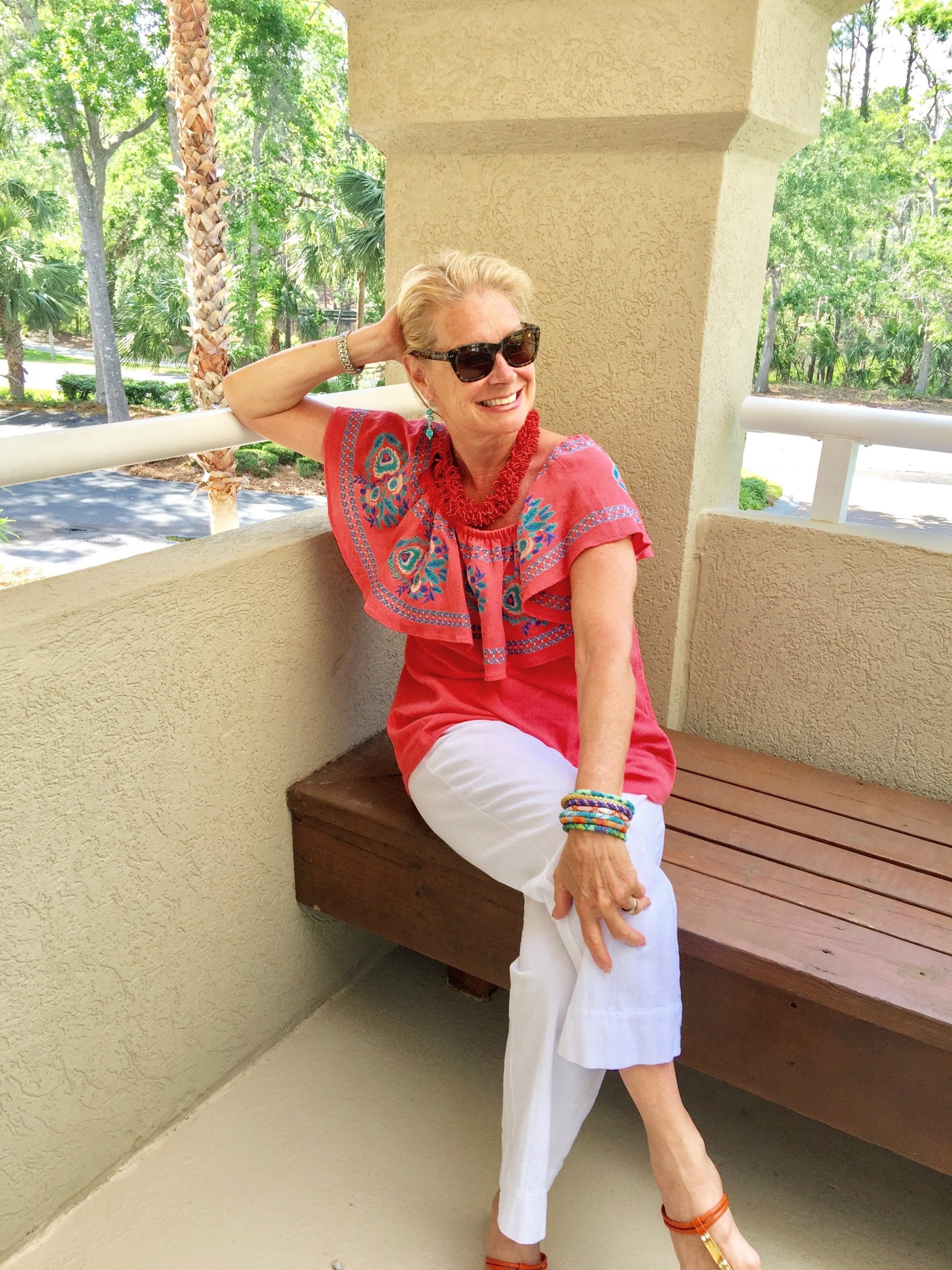 I took along on my trip to Paris and the Seine River cruise in July my favorite Chico's outfits because they are very travel friendly.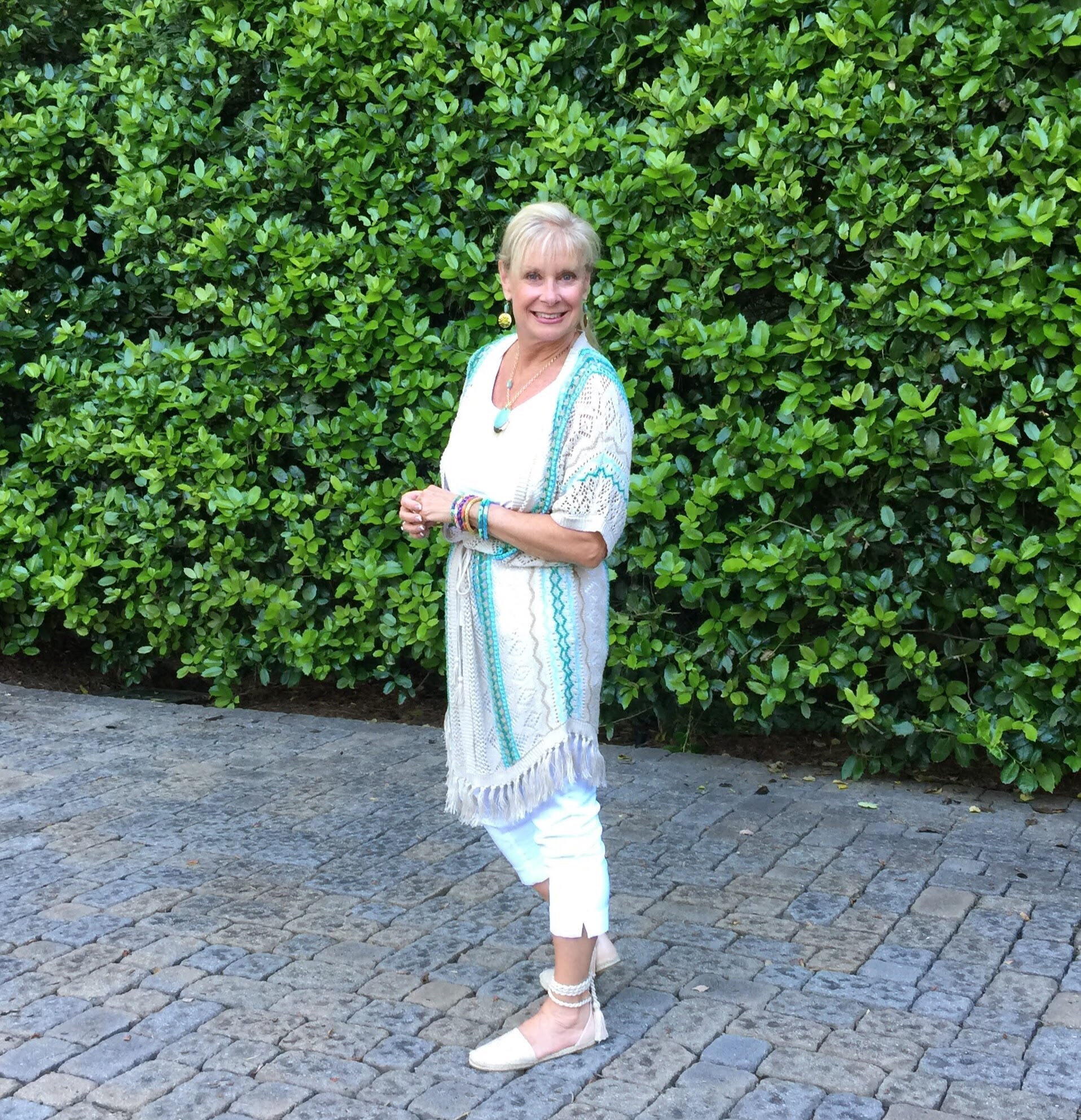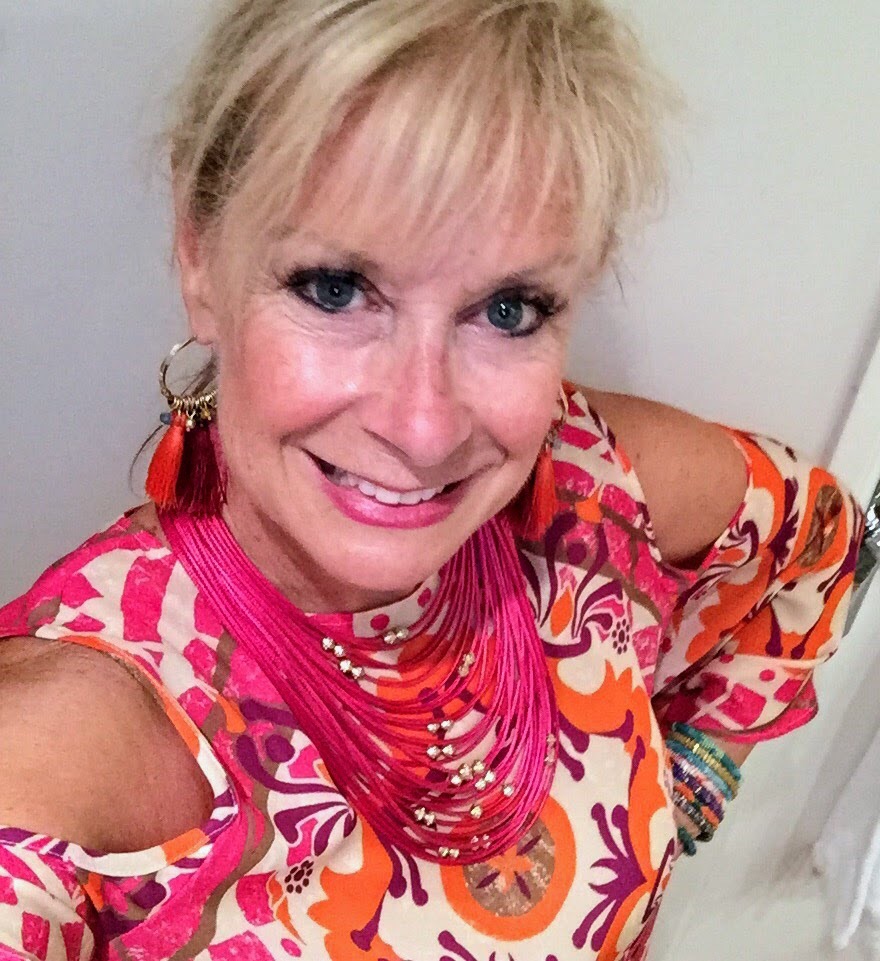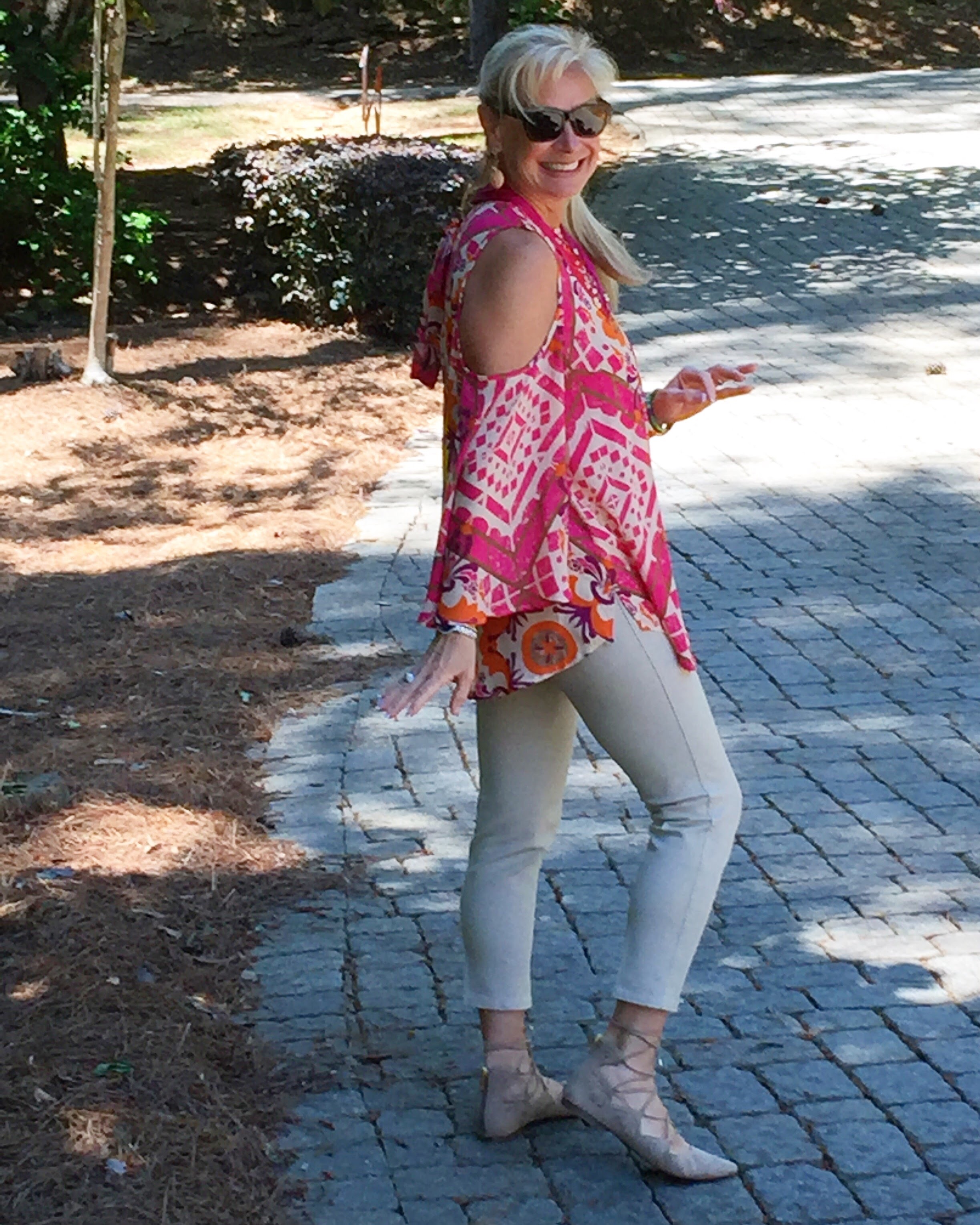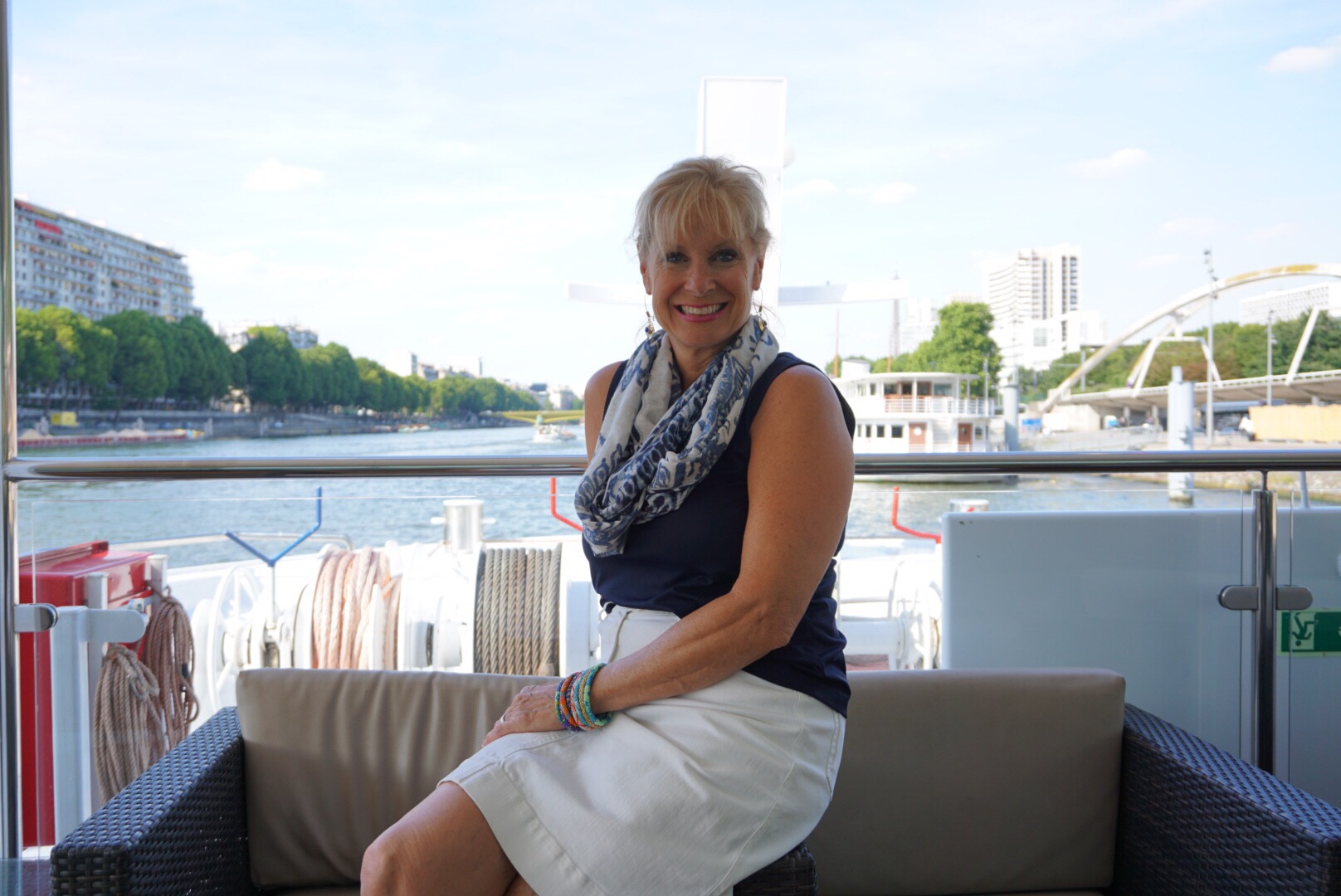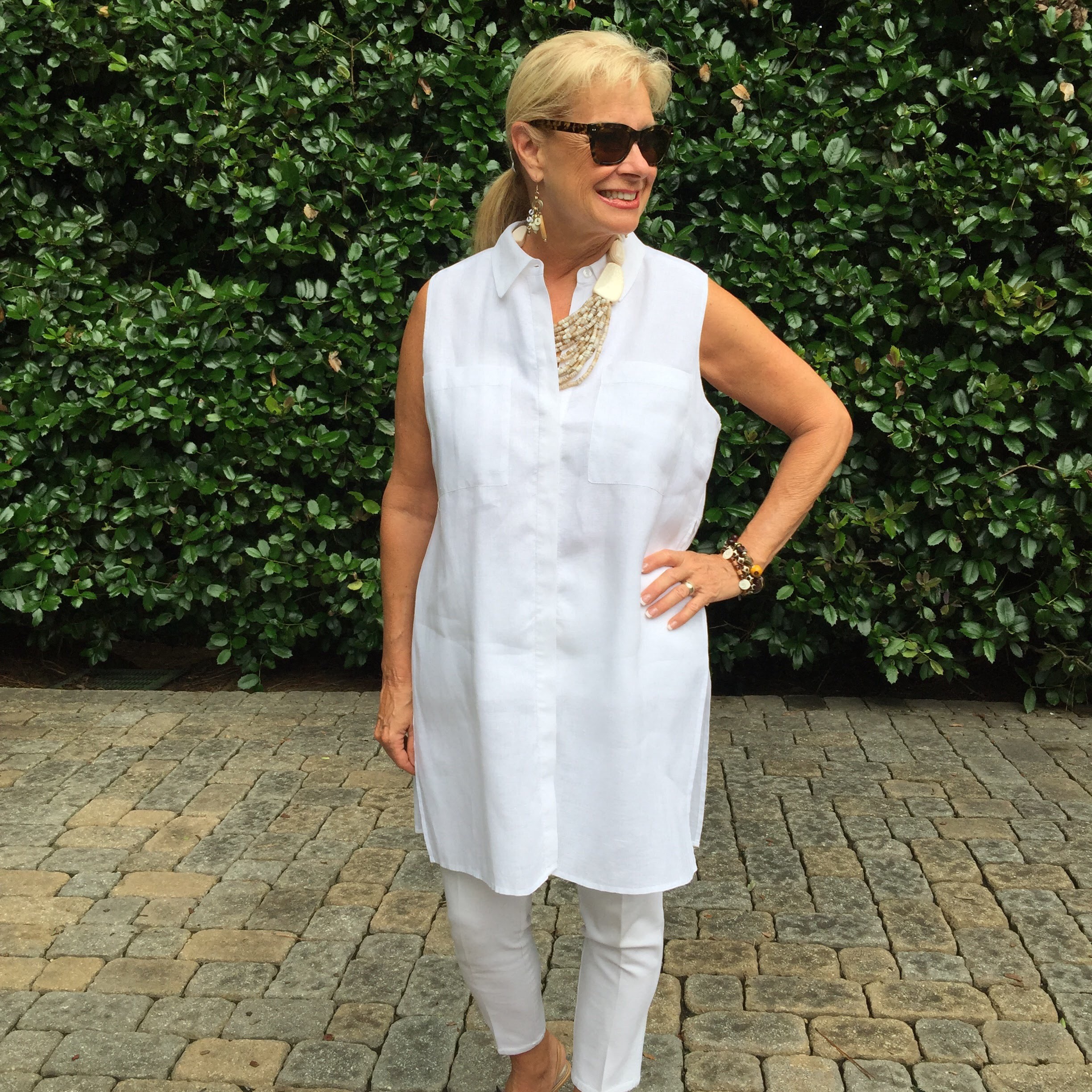 I pulled out my favorite outfit that is 10 years old but I never grow tired of it. I was so happy that it still fits after all these years. I wore new earrings from Kendra Scott to update the look.
The skirt is from WHBM and the top is from Lily Pulitzer.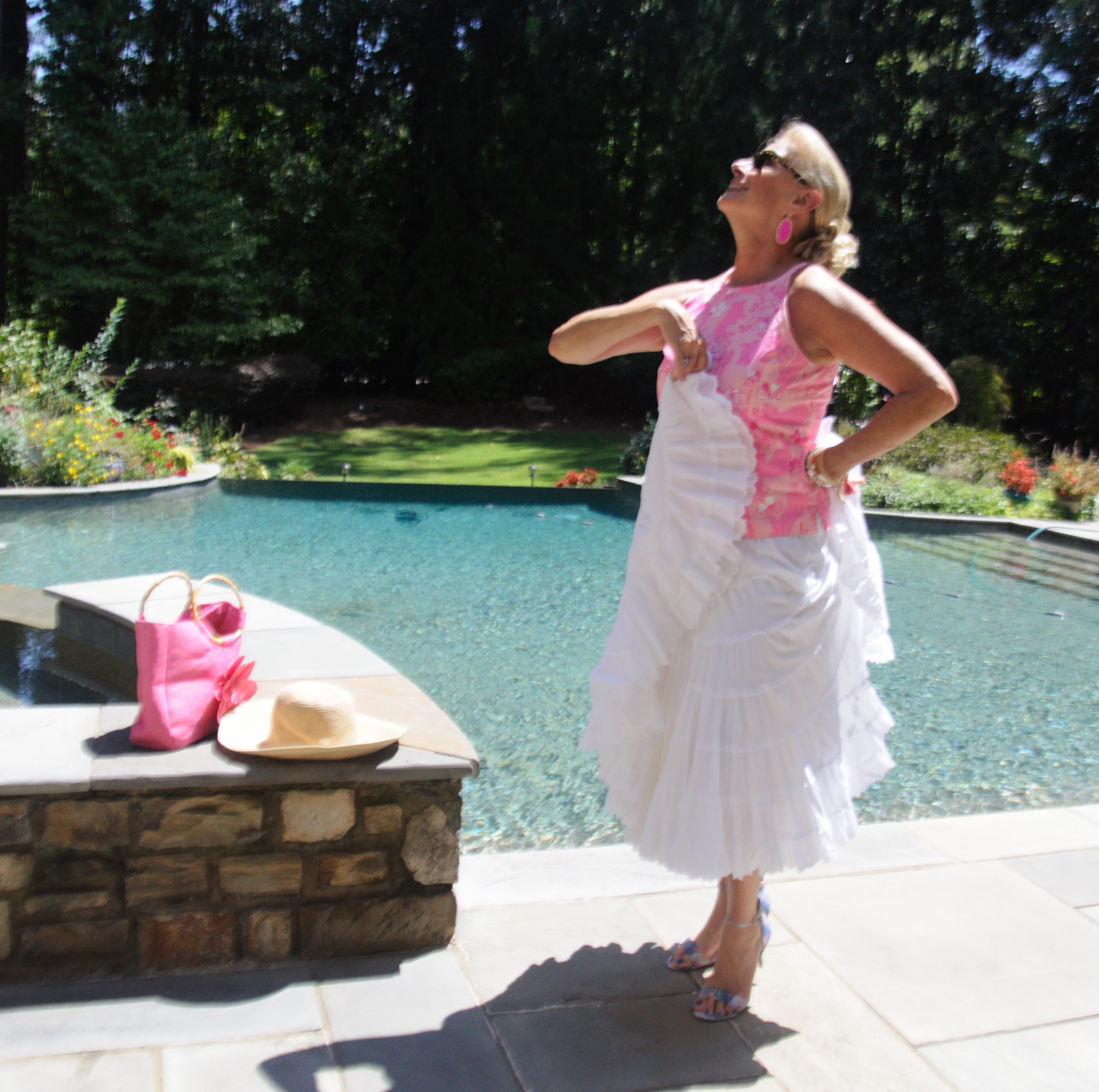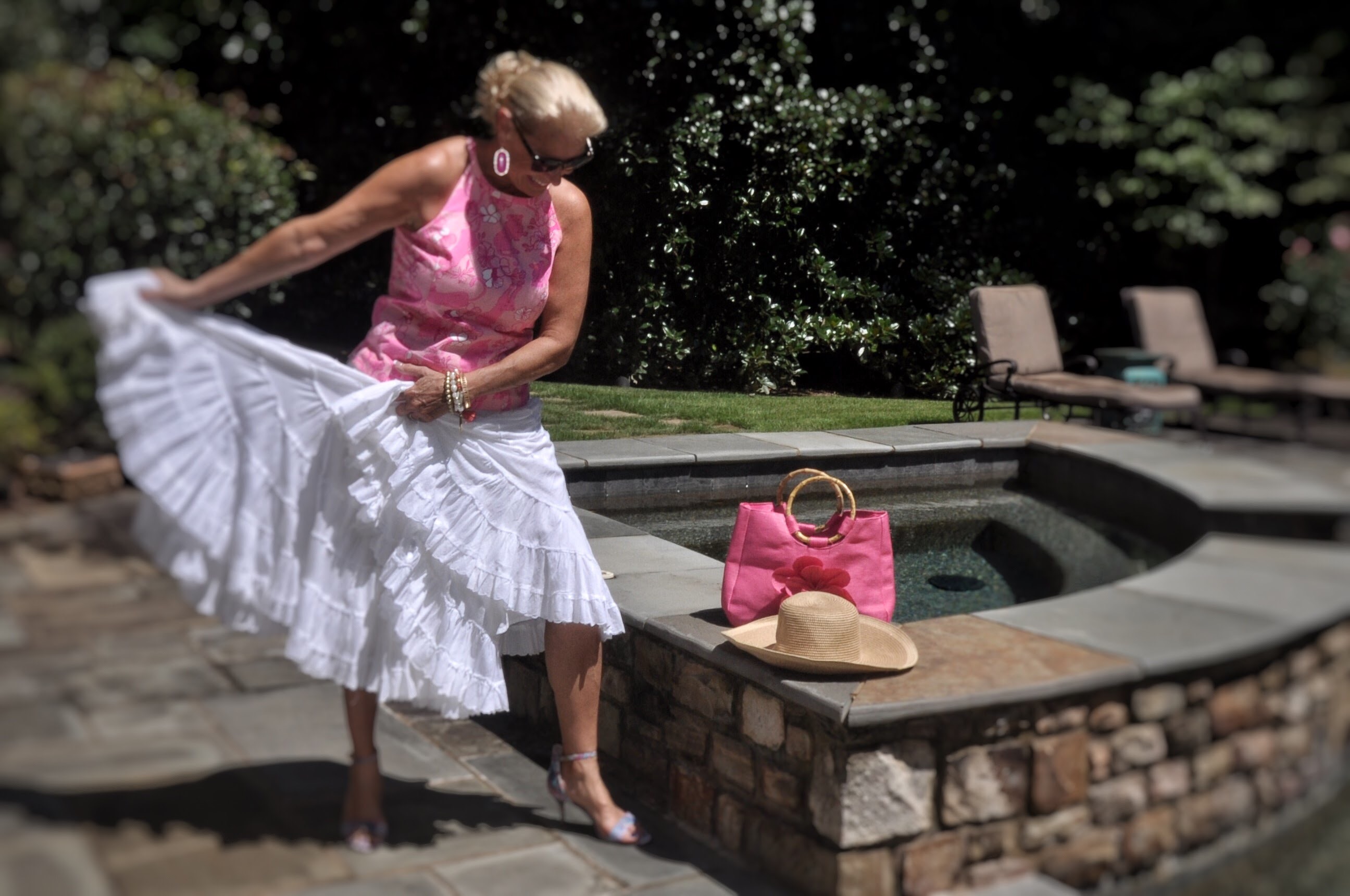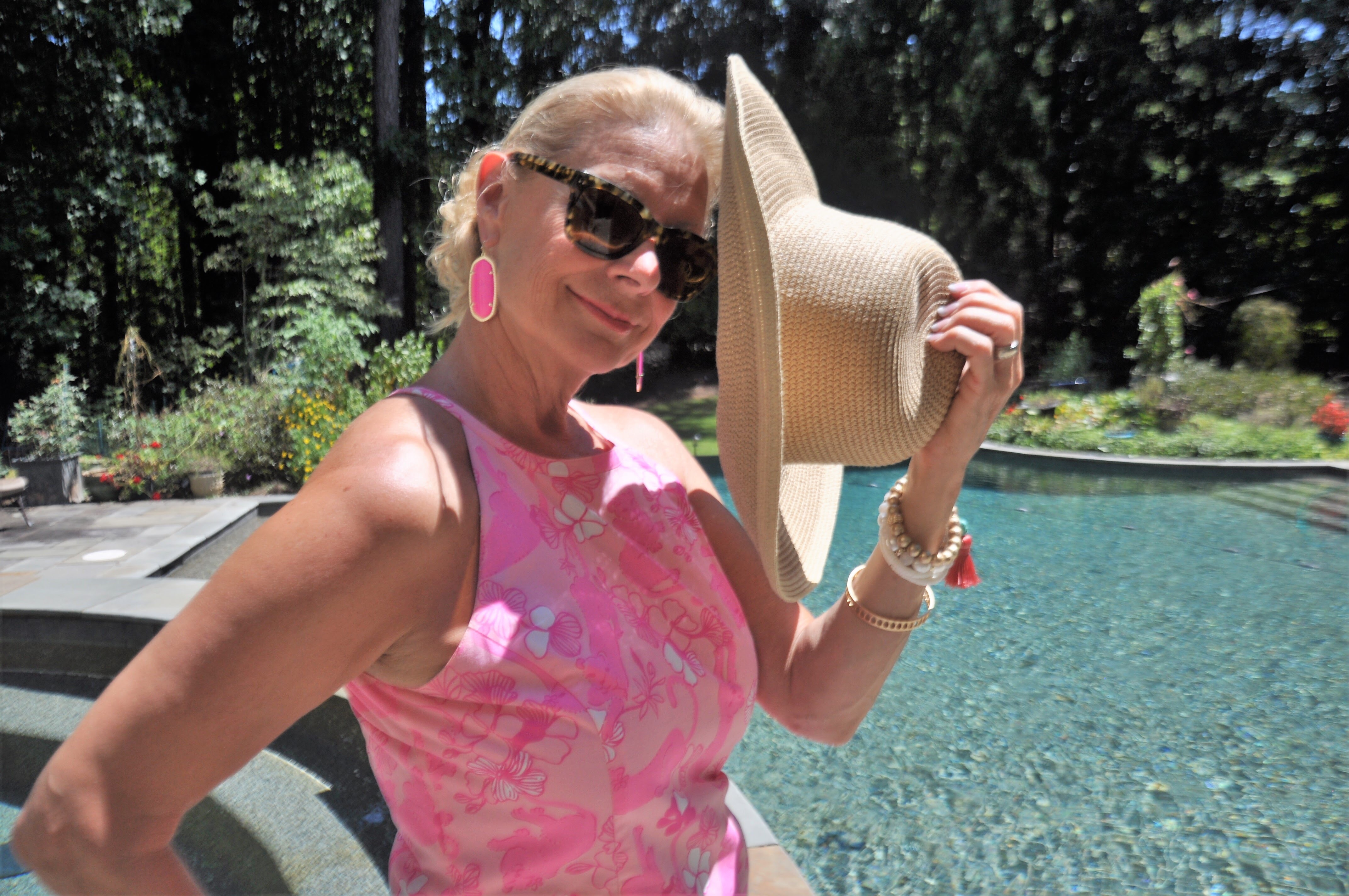 I had fun with this outfit in Paris and wore it a lot this summer because of the gauzy fabric of the top.
Wore my Chico's necklace backwards which added a bit of fun in the back.
What do you think?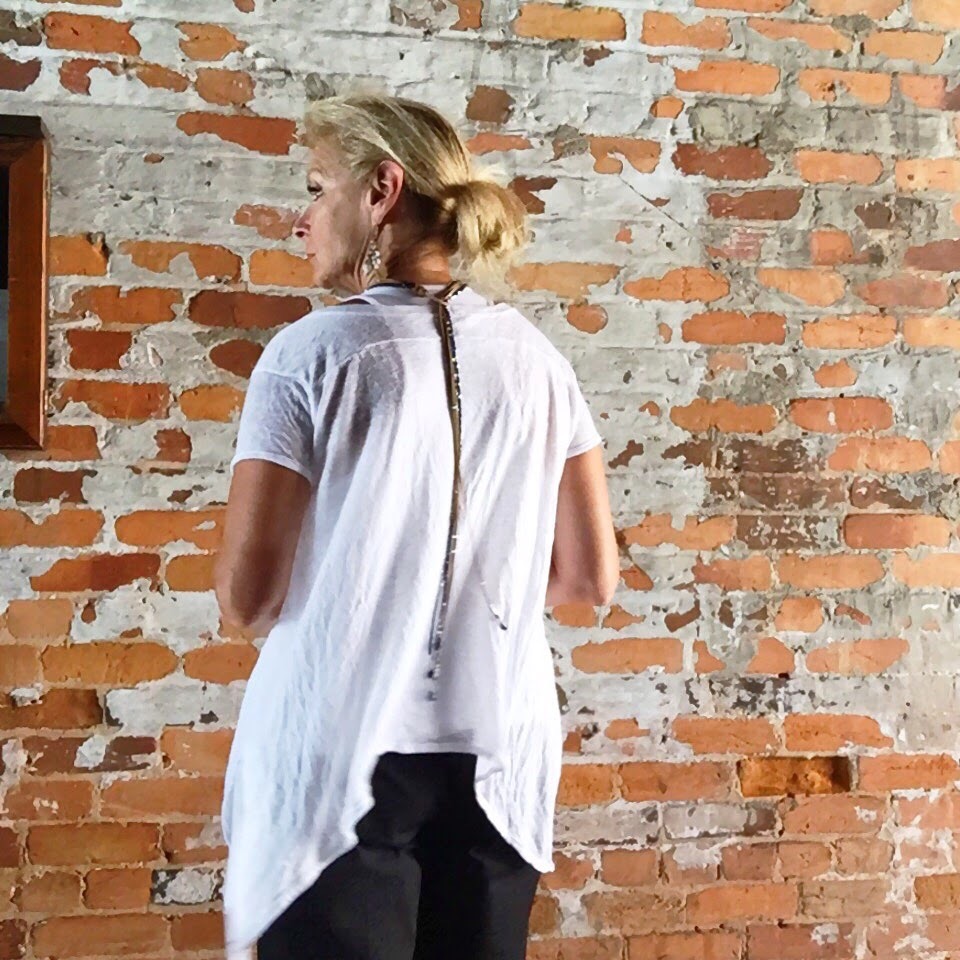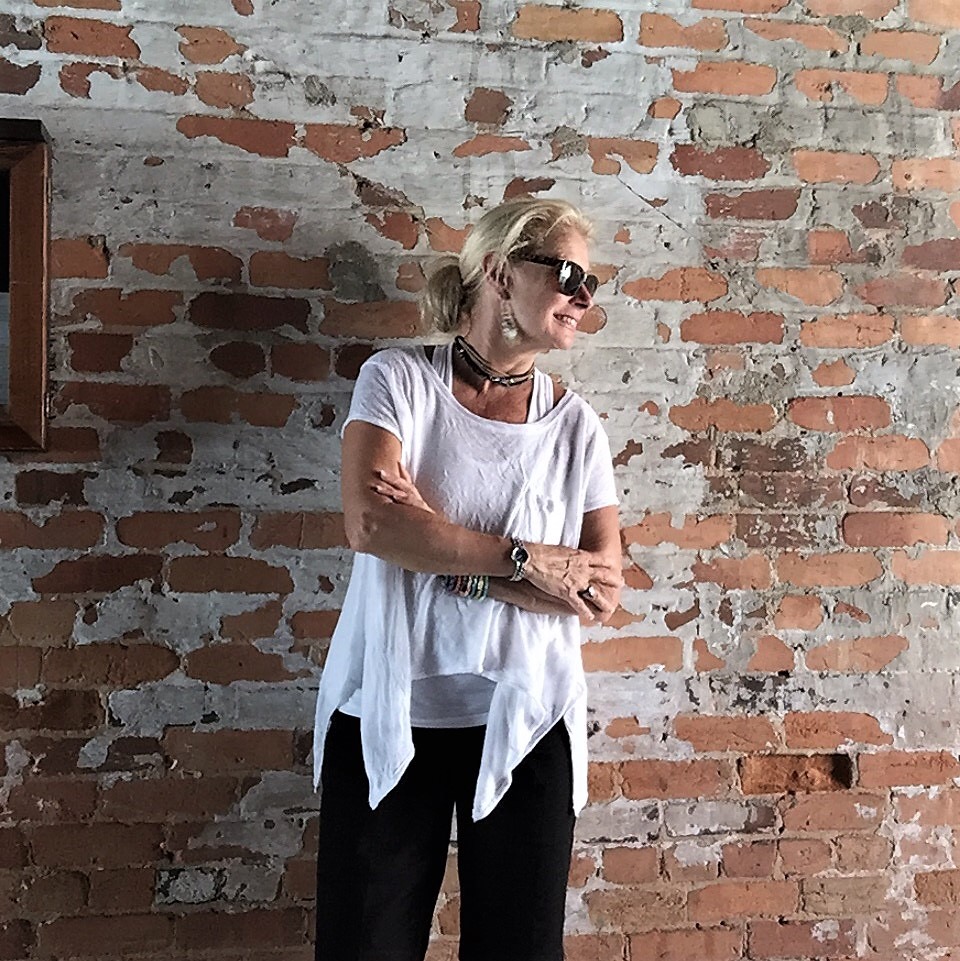 I will miss all my summer fashion but look forward to sharing my latest fall fashion style with you.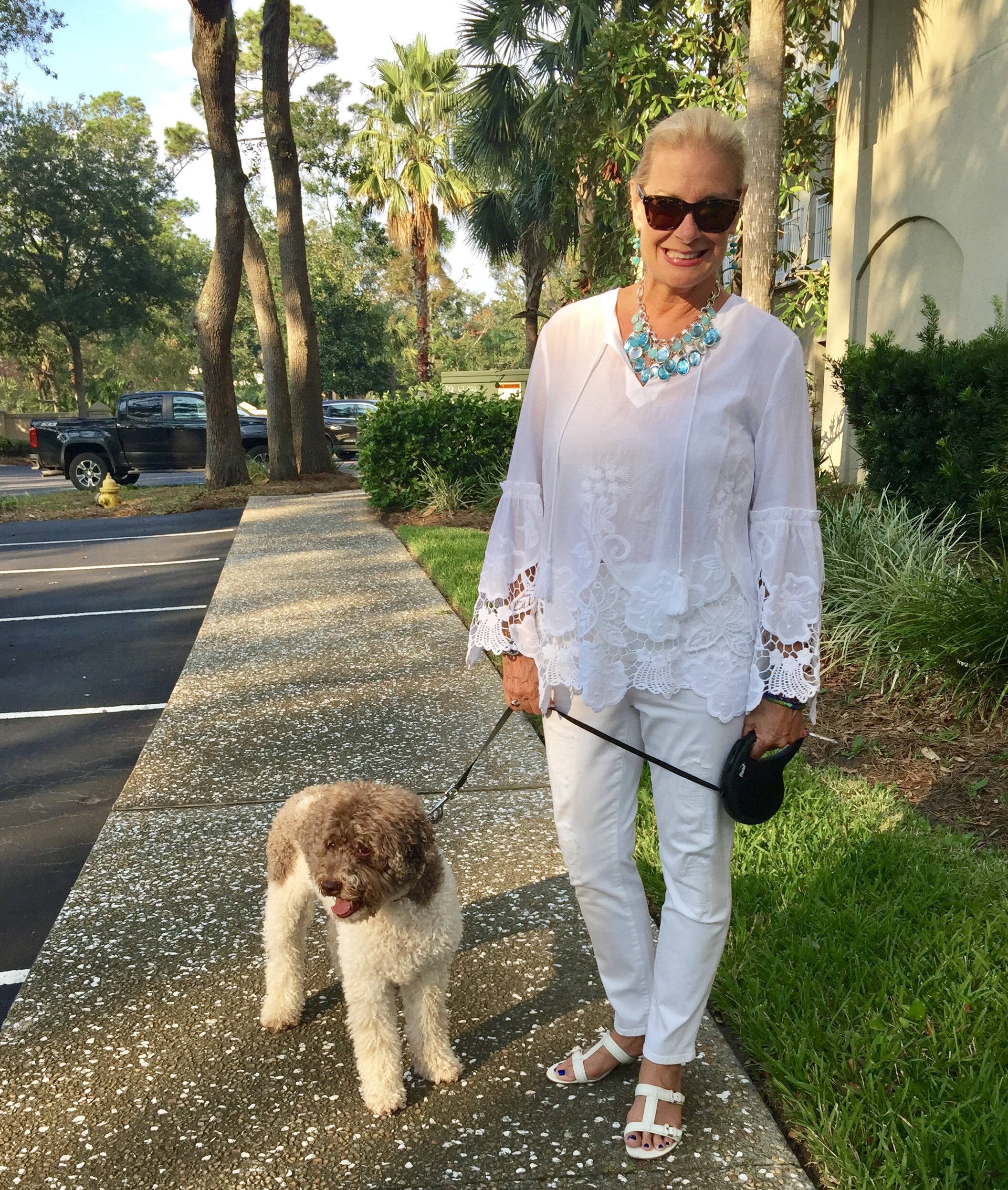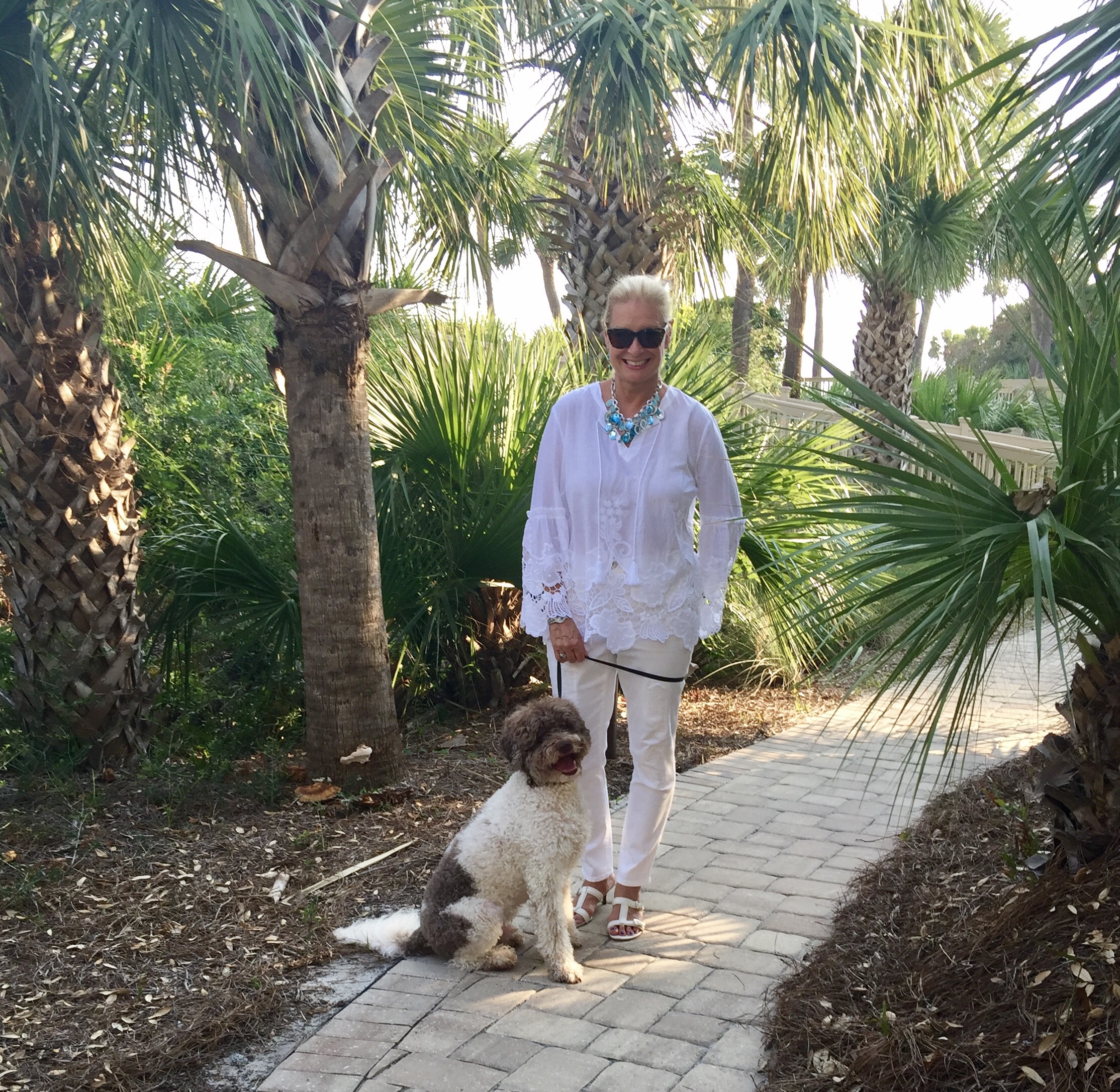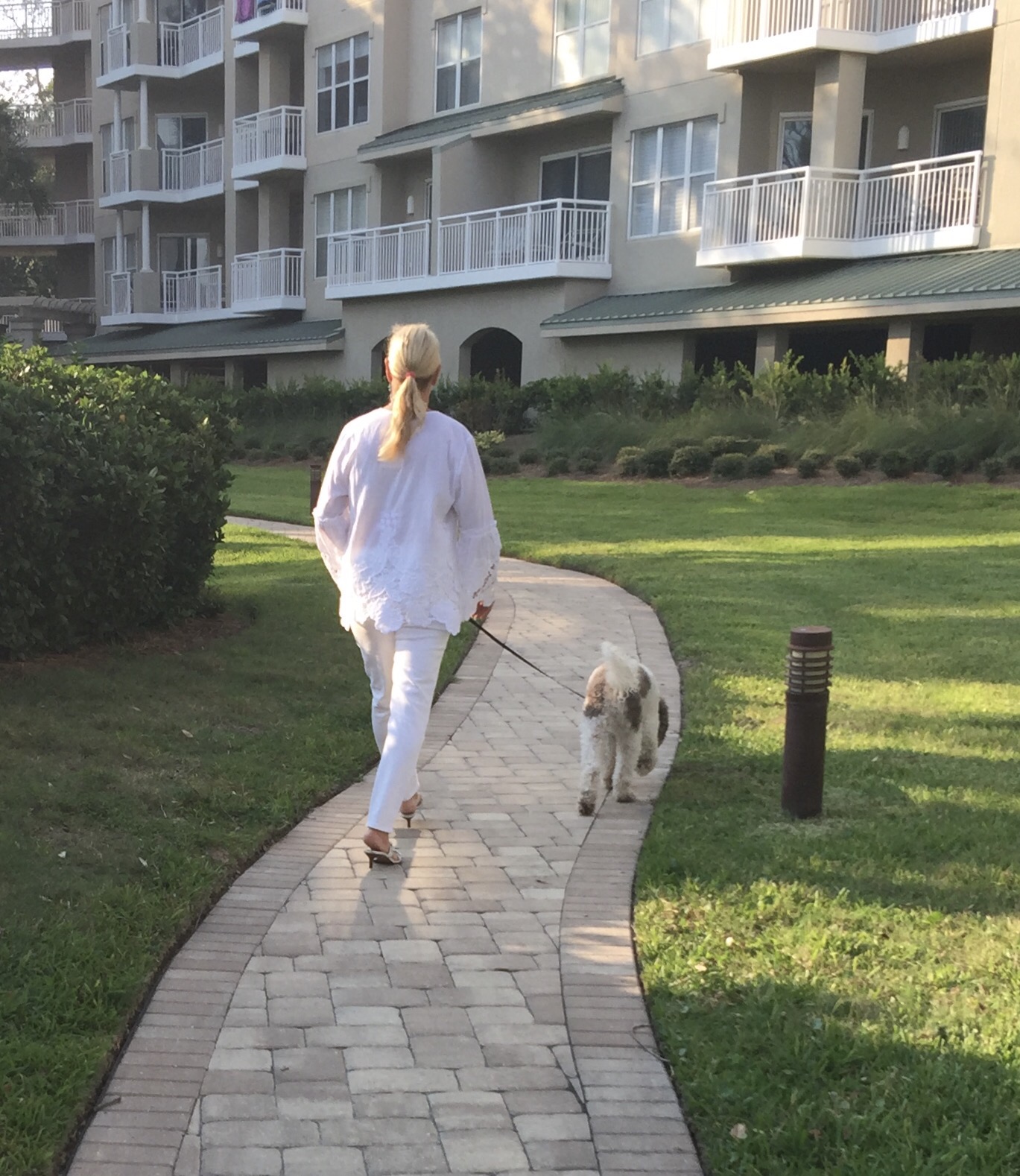 Thank you for stopping by today!
I would love to hear from you!
Follow me on Instagram, Twitter, FaceBook, Houzz,LinkedIn, and Pinterest too!