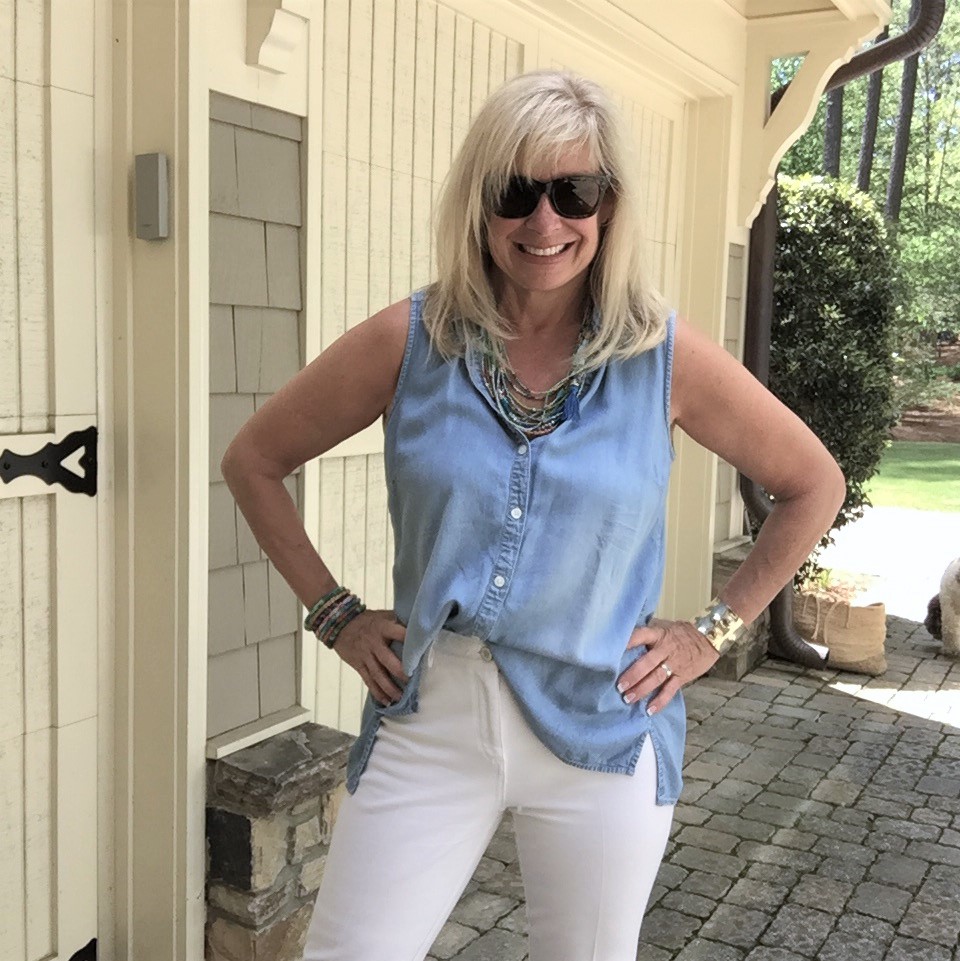 I have a dilemma when trying to wear shirts tucked in only in the front and letting the rest hangout in the back?
I know it's trendy, but what do you think looks better? Inside or outside?
I purchased this denim shirt last year from Chico's and never thought to wear the front tucked in only even though the front is shorter than the back. I bought it because I love all the buttons on the back. Because of the short front, it was an easy decision to do a front tuck.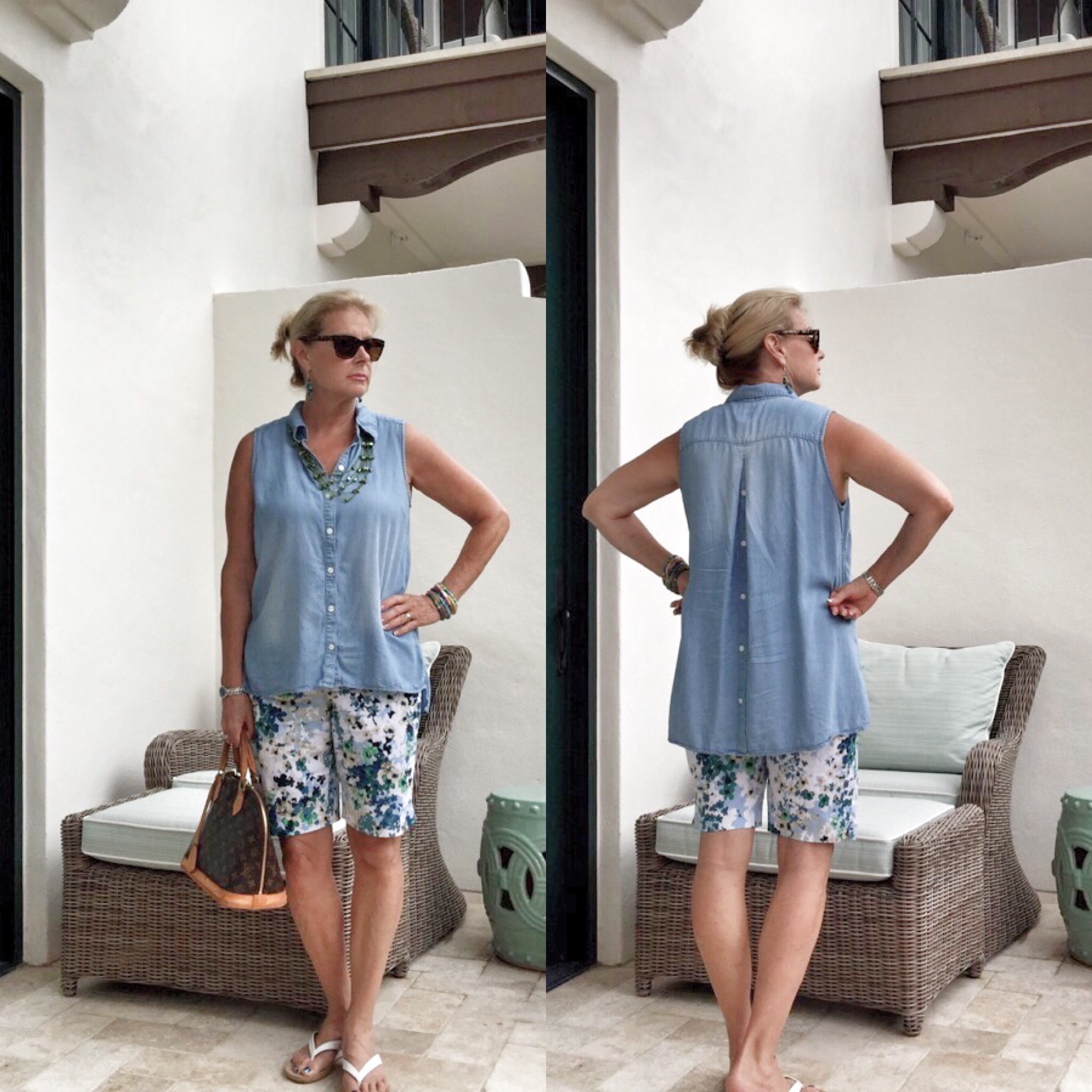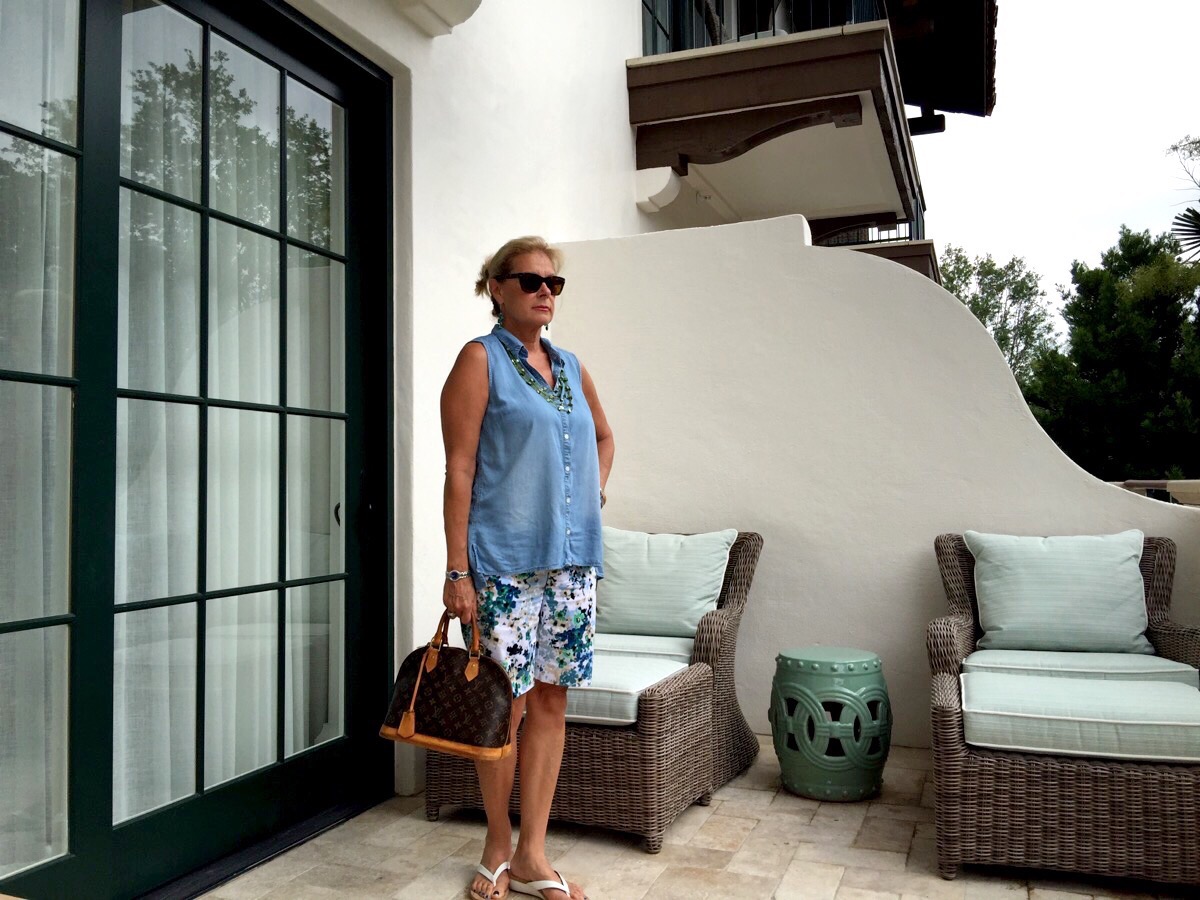 I know it's fashionable to front tuck your shirt, but I have never thought it would look good on this 50ish body. I am still struggling with my 50ish belly not being flat and wearing a shirt tucked in shows my poochy tummy.
Trust me, I know I'm being petty about my figure, but it still shocks me that it morphed into my mother's body when I hit menopause. (Her body still shocks her as an 82 year old woman.)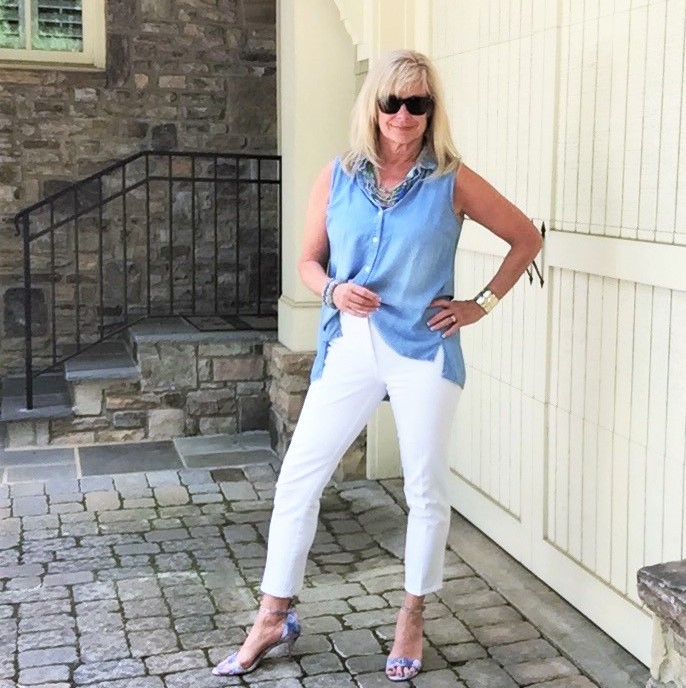 I think you need to have a soft draping fabric to make it work for the front tuck. I have tried my starchy shirts and they don't work in a front tuck, but would if tucked in all the way.
This shirt is extremely soft and it looks good in or out.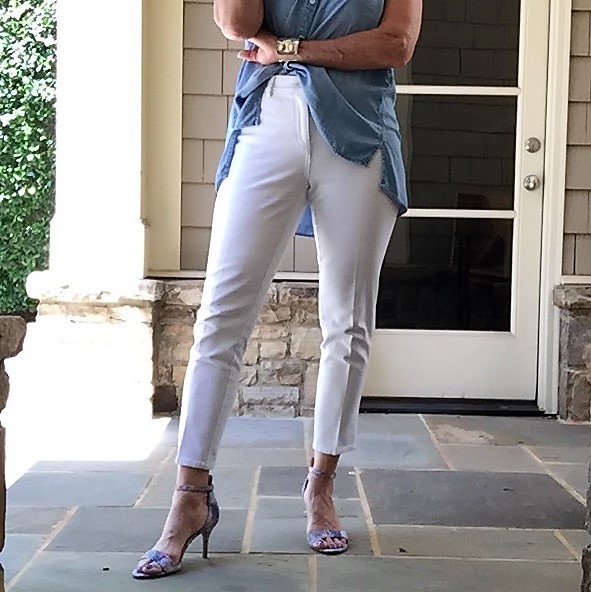 Aren't these multi colored sandals from Nordstrom fabulous?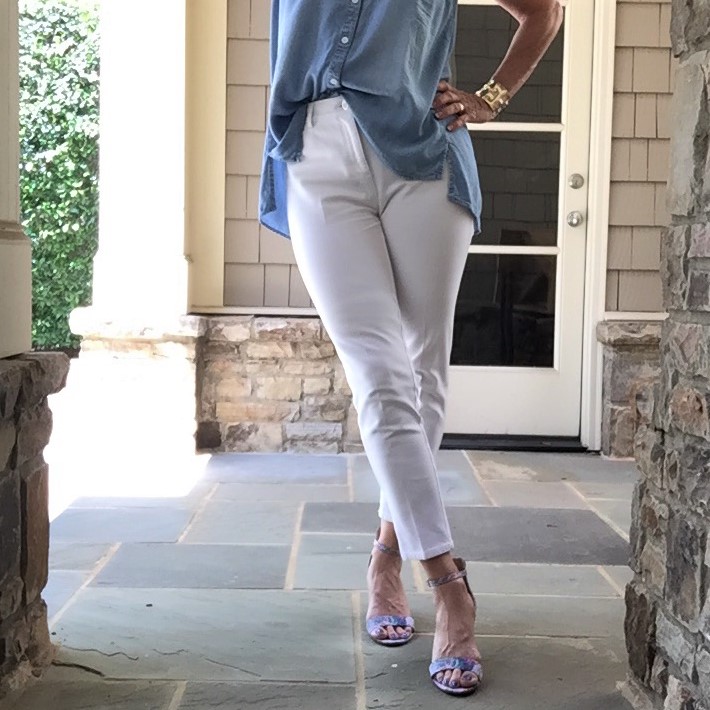 I would love to know if you have embraced the front tuck fashion trend or still wearing your shirts out.
Be Fierce today and everyday!
Thanks for stopping by!
I would love to hear from you!
Follow me on Instagram, Twitter, FaceBook, Houzz,LinkedIn, and Pinterest too!