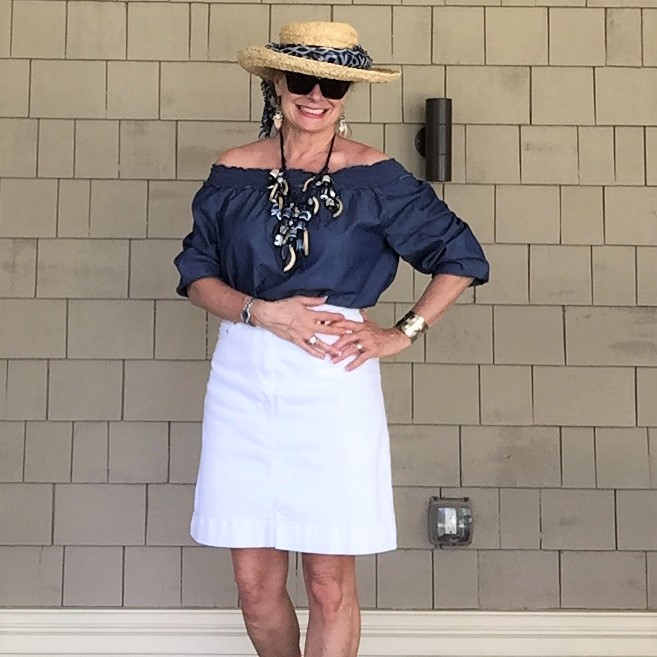 Have you ever been to the Kentucky Derby or do you enjoy watching the race on television?
I have never been to the Kentucky Derby but I love the idea of wearing a festive hat as part of the pageantry of attending the Derby.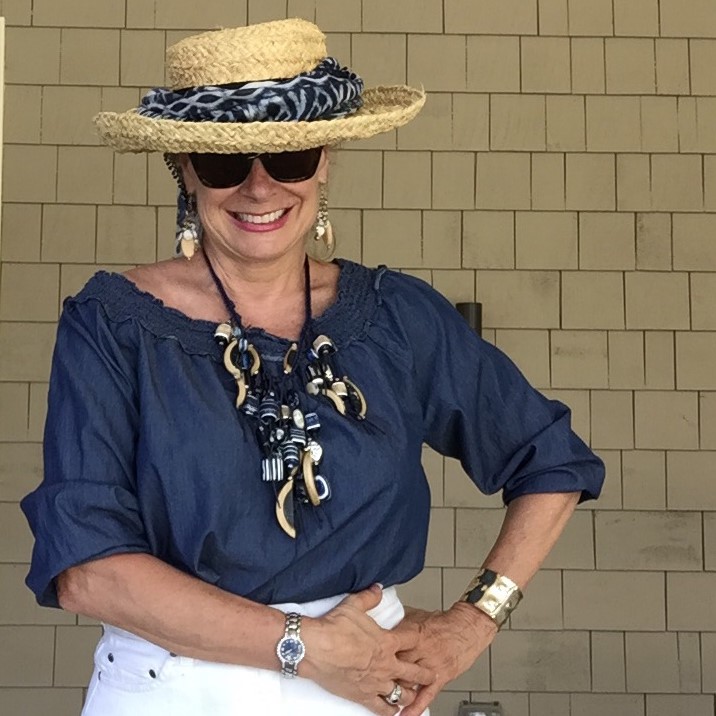 Did you know the  tradition of the big hats worn by women at the Derby is patterned after The Epsom Derby of England? The bigger the better.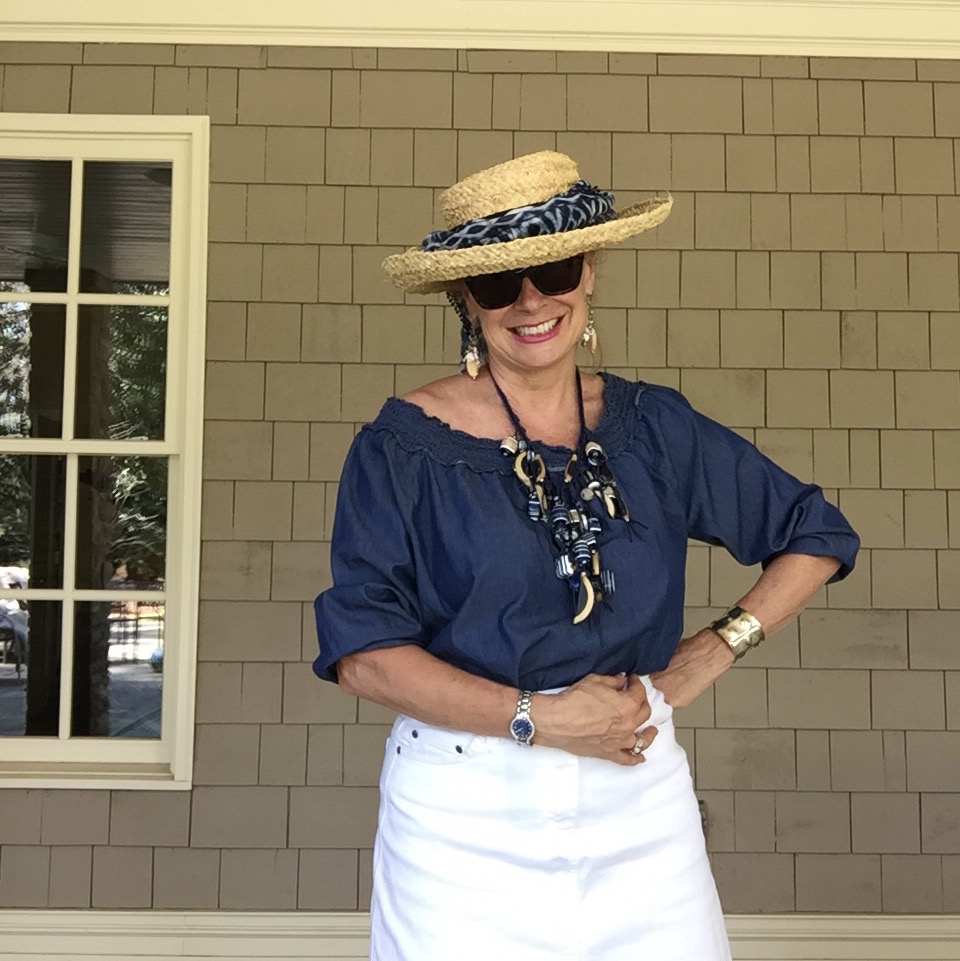 I like to wear most straw hats and I wrap scarves around the top to coordinate with my outfit.
The top and jewelry are from Chico's and my denim skirt is from Talbot's. Can you believe the skirt is over 5 years old? Classic pieces tend to stay longer in my closet.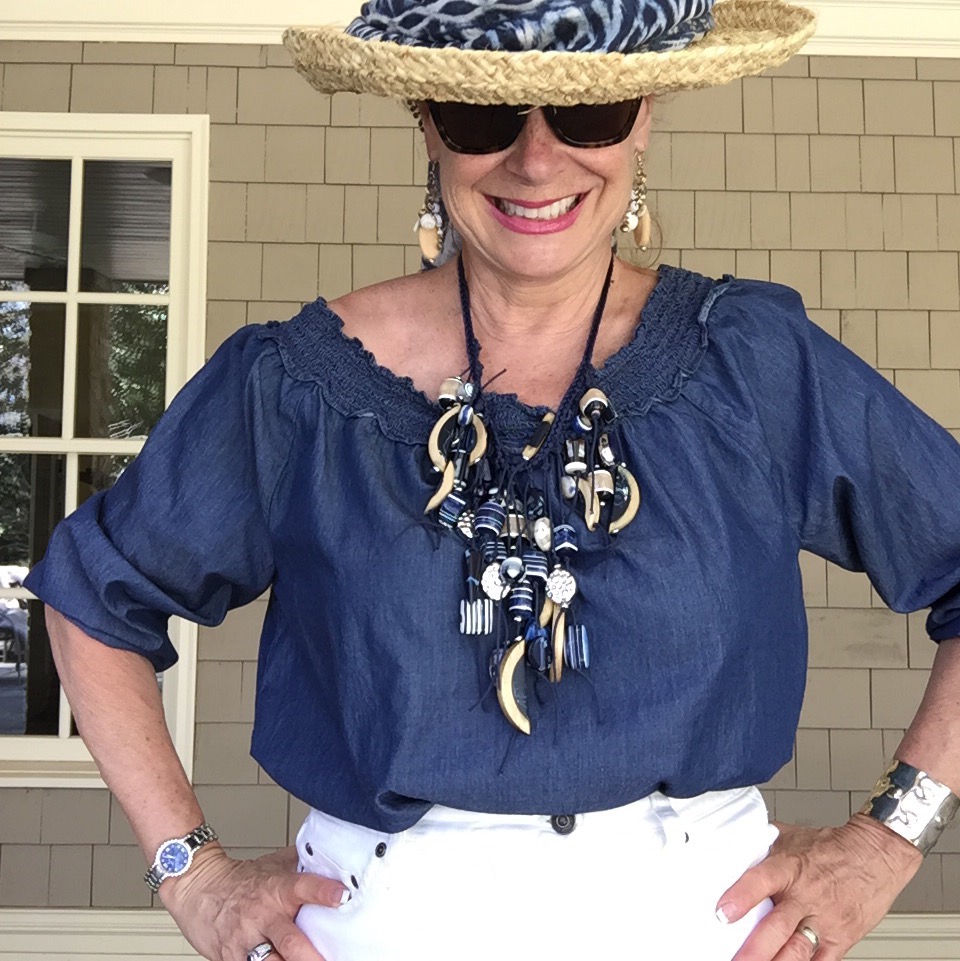 I will look forward to the race because I love horses race and all the hoopla, the celebrities that attend the race. I may even whip up a mint julep in honor of the running of the roses.  You have to like bourbon or rye, which I don't, so it is a once a year cocktail for me.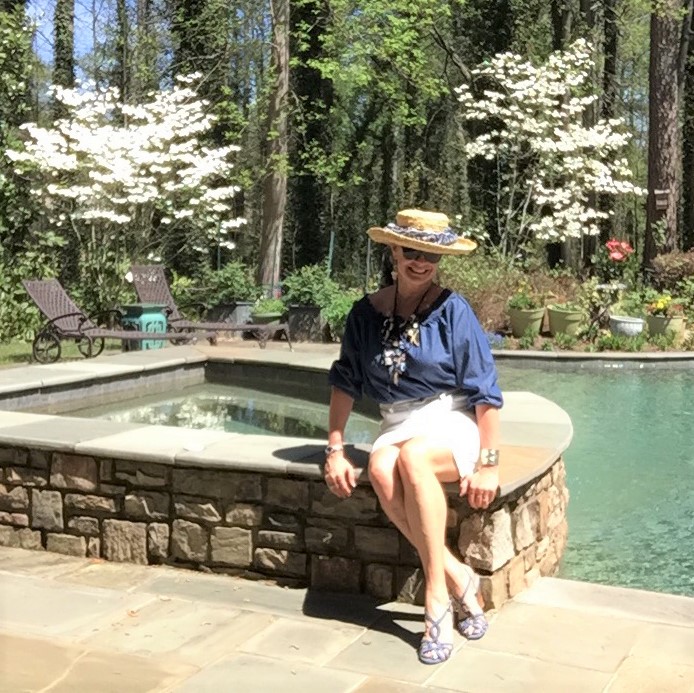 May the best horse win!
Be Fierce today and everyday!
Thanks for stopping by!
I would love to hear from you!
Follow me on Instagram, Twitter, FaceBook, Houzz,LinkedIn, and Pinterest too!