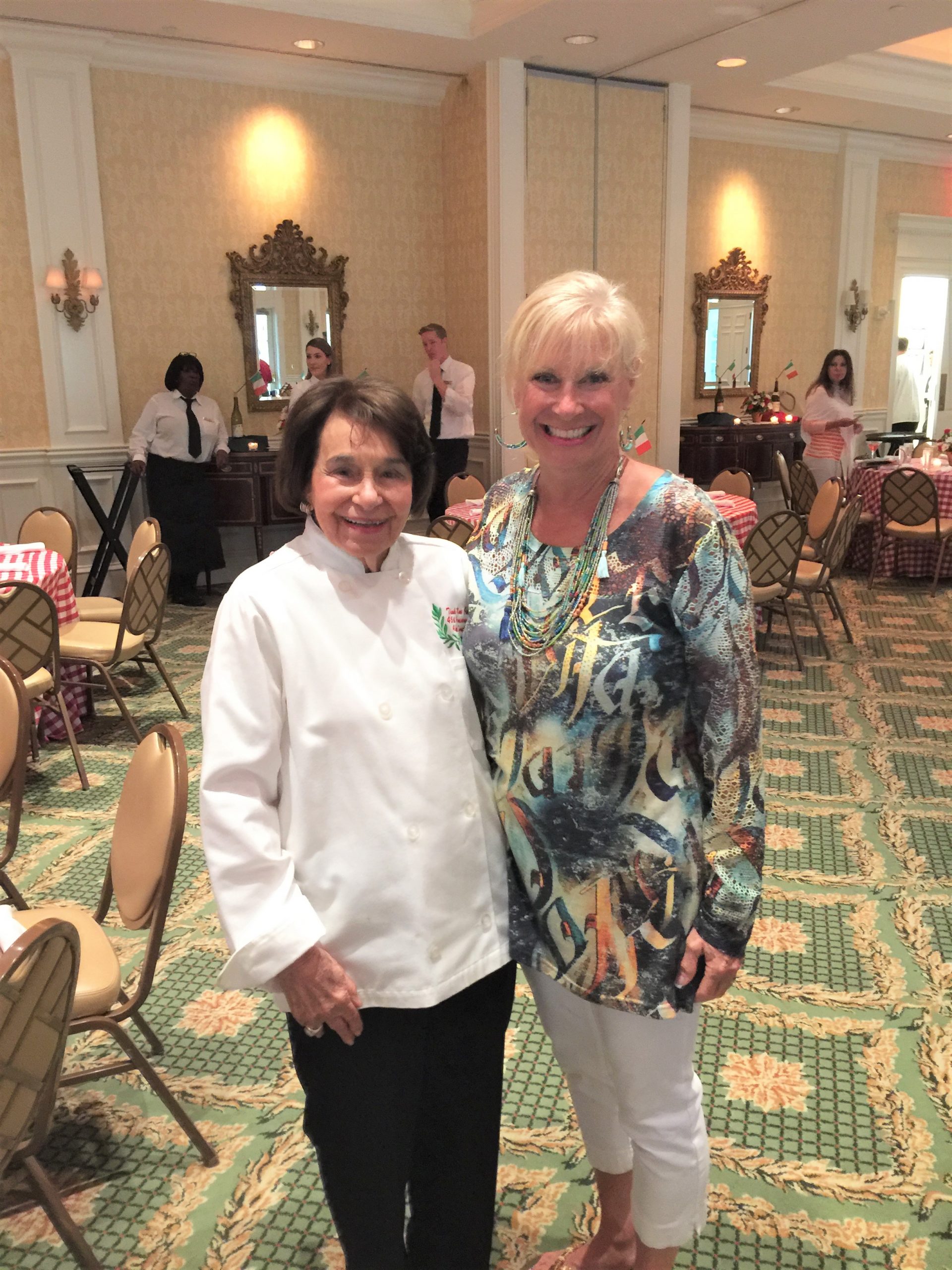 I came home from the beach this past weekend to attend and serve at the 51st Annual Atlanta Country Club Anniversary golf tournament and spaghetti dinner hosted by a lifelong member of our club, Jane Agati.  My sweet Italian friend happens to be a very young 95 years old!
Jane and her late husband Nick, are founding members of my club and hosted the anniversary dinner using their family recipes. Nick and Jane used to cook everything at home, but as the party grew, the cooking was moved to the club.
Jane shows up on the Thursday before the dinner at the club to make her sausages with 7-10 women from the 18holers . (Yes, she makes her own sausage as she has done for the club the past 51 years.) She is a petite woman, but very much in charge of this event. She calls the committee chair to make sure we have enough volunteers  to make the sausage and to serve at the dinner.
Jane still drives and lives alone. She loves to dance, which she did on Sunday night, 6 weeks after having a pacemaker put in. (Her heart needed a little bit of help trying to keep up with her. ) She has a group of close friends and family nearby who keep her social calendar full. That is a blessing in disguise.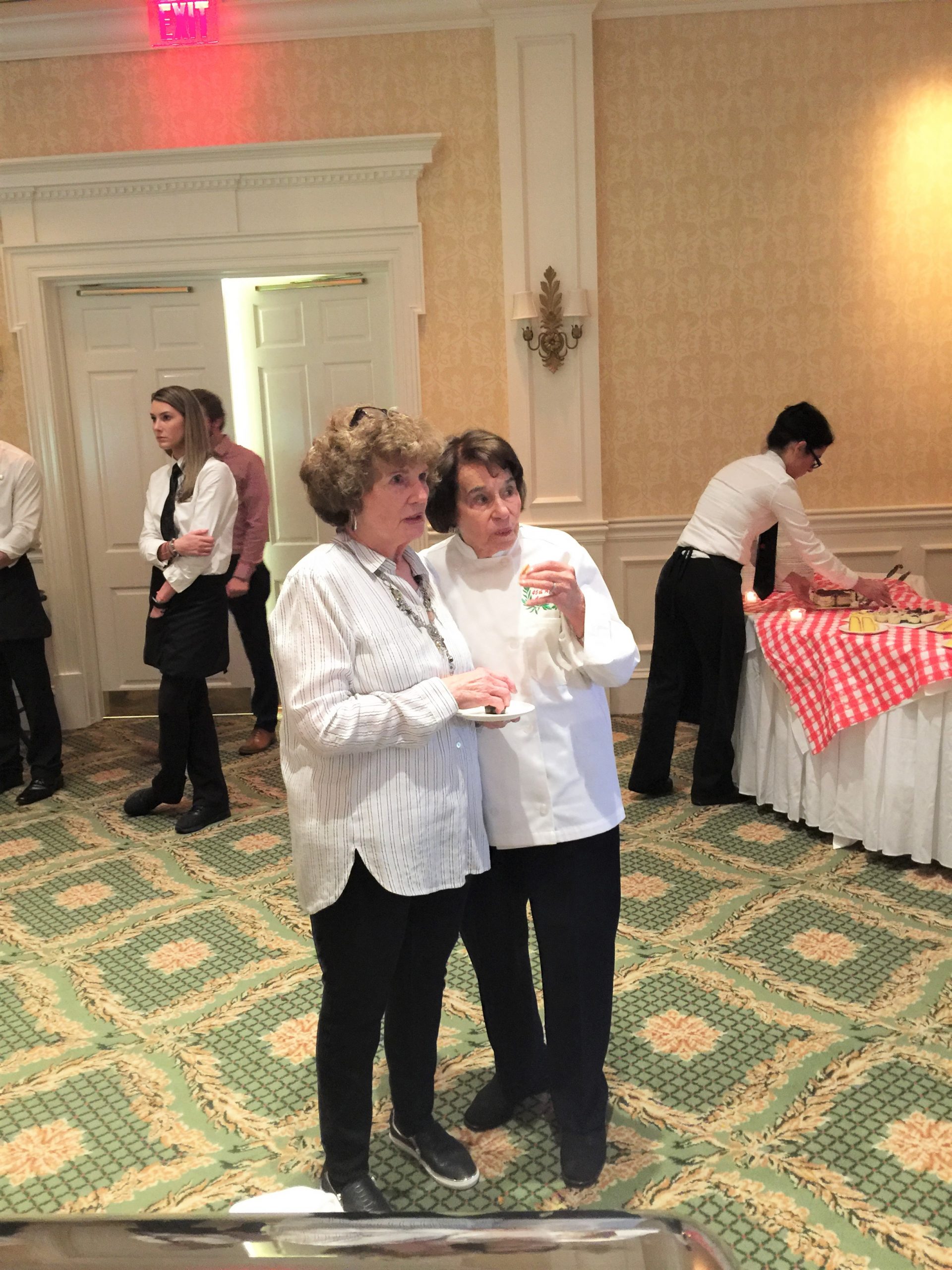 Let me make a personal observation about why, in my opinion, Italians seem to live well into their 90's even outside of Italy. My husband's Italian family had many relatives living well into their 90's. God bless them, mostly the women were in their 90's, except my father in law, Charlie, now 85, seems to have inherited the genes and the spirit to live well into his 90's.  His mother lived into her 90's.
Longevity is linked to a stress free living environment, exercising, eating less processed foods, and getting outside.
The Italian Recipe for Living Longer:
Ingredient #1- Eat Well
The one thing about Italians and their love of food is they make food a central part of the celebration. My family loves getting together for the holidays because of the food we serve. Traditional Italian food passed down from generation to generation.. They love slow cooking and avoid a lot of processed food. Not one Italian member of my family buys jarred sauce or canned soup. Even our desserts are homemade. We post photos of our food on FaceBook because we love food more than a cute shoe.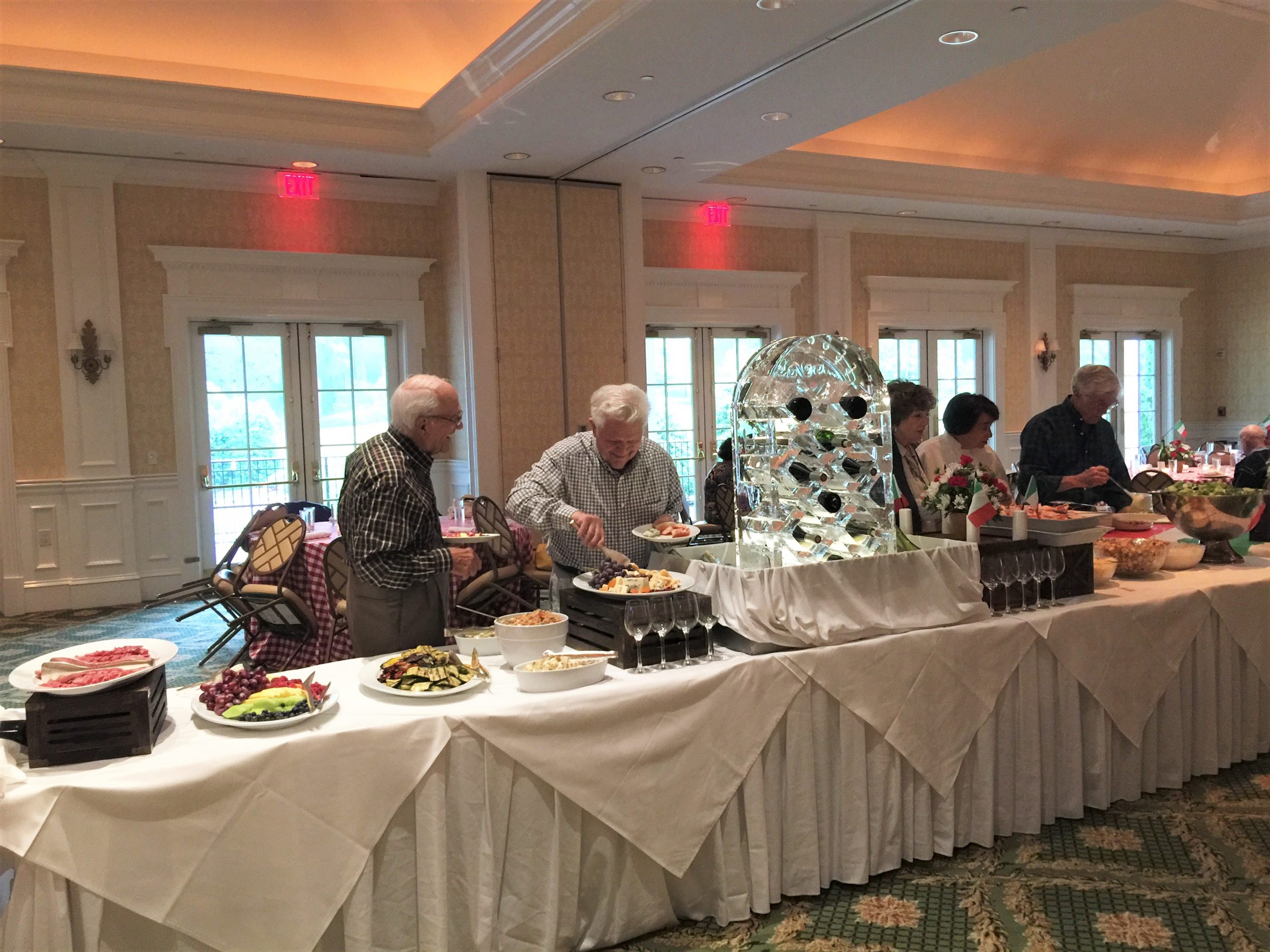 Italians tend to follow the Mediterranean diet of fresh fresh fruits and vegetables, eat less red meat, and use LOTs of olive oil and garlic. (Garlic is good for your heart if it isn't cooked) Even homemade sausage like Jane made (Her recipe is a secret) for the dinner is healthier because she controls the ingredients unlike the store bought kind.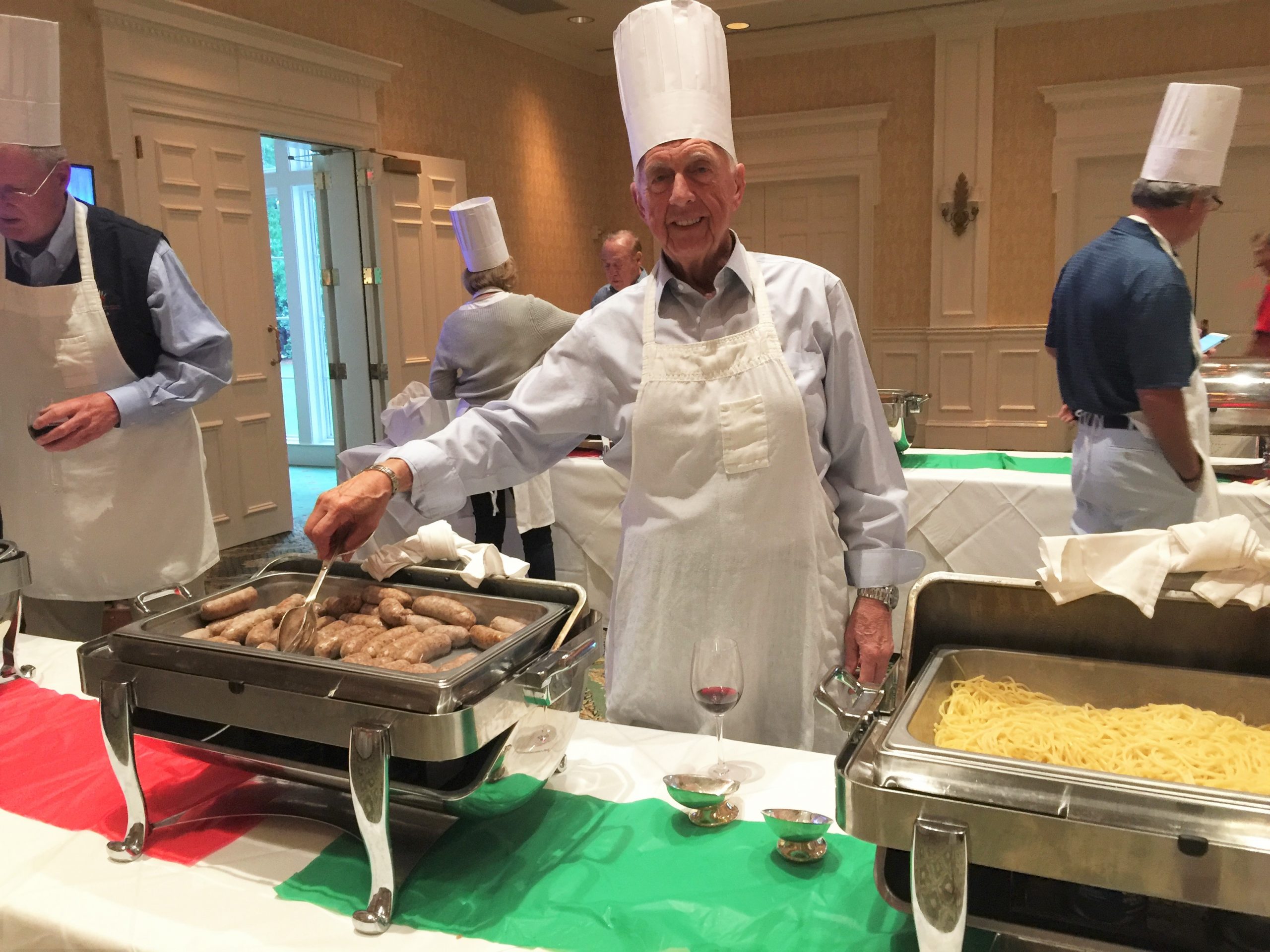 Italians love pasta but in smaller portions than the Americans. Portion control is why Italians can serve 7 course meals. When we were in Italy, we dined in 5 star restaurants that served 7 course meals and never felt full, just extremely satisfied.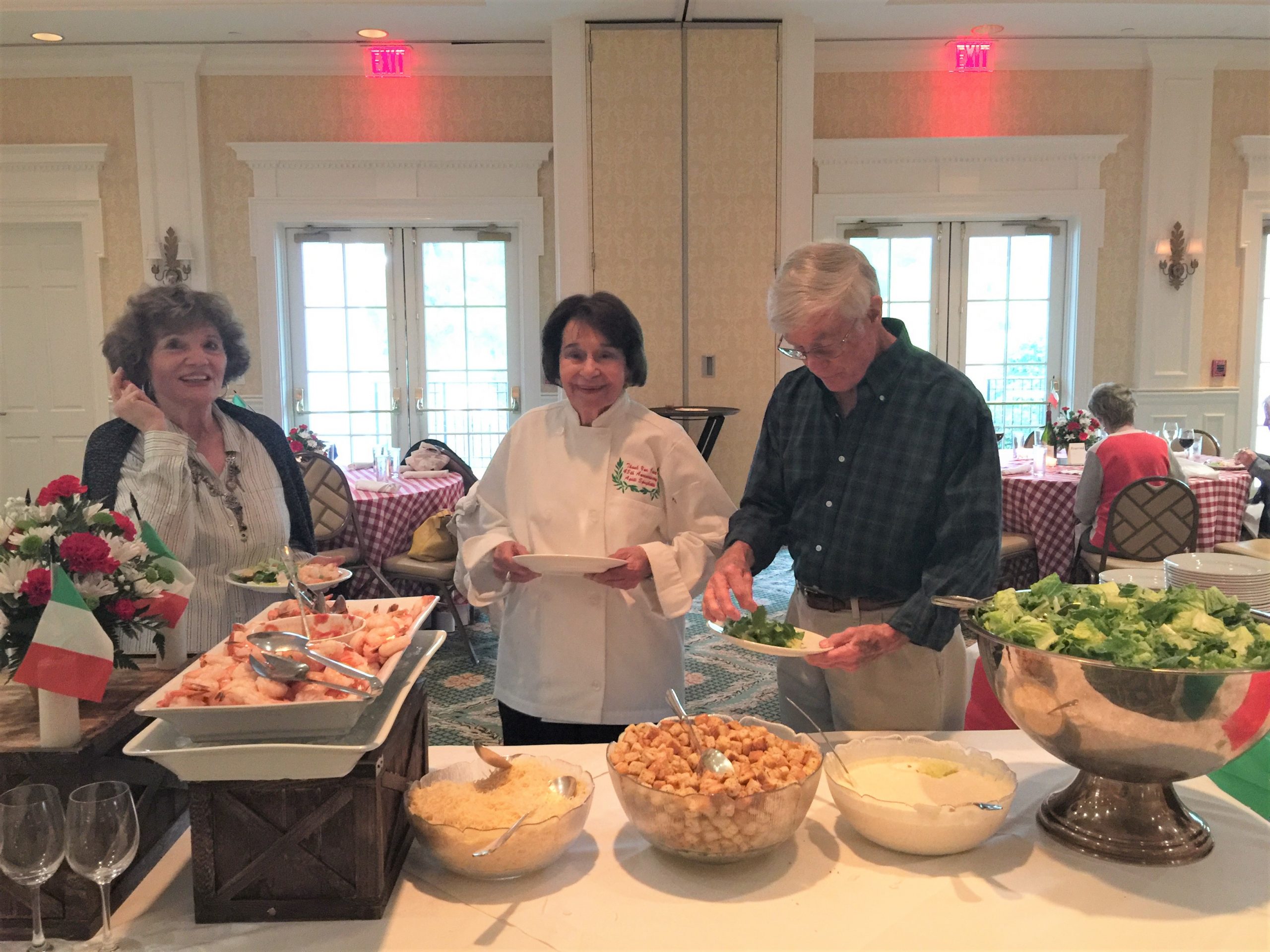 Ingredient #2: Go out the door to be with friends and family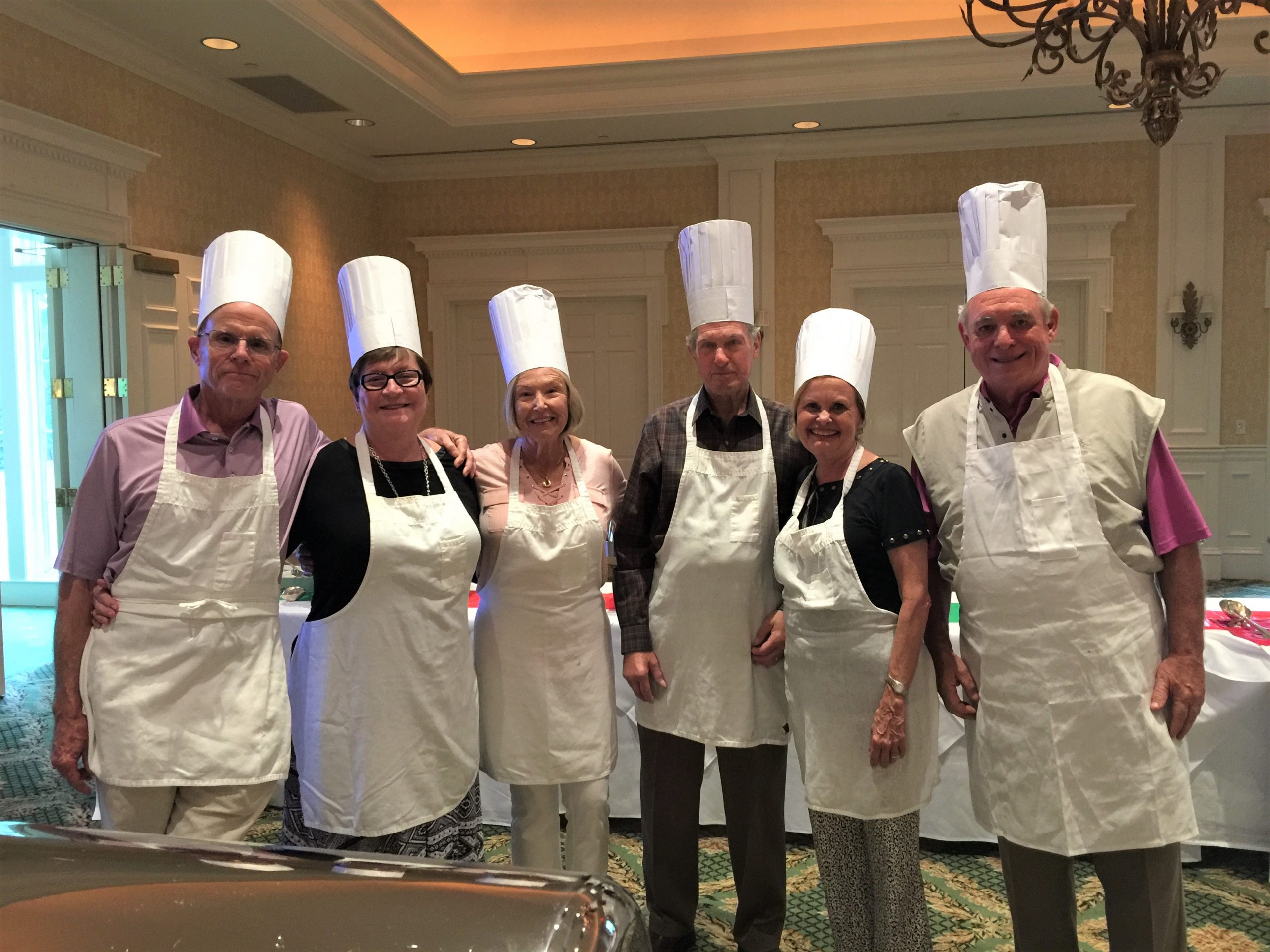 There is something to be said for staying active in your community , having a group of friends to spend time with or being surrounded by your family.  The more  you engage with people on a daily basis and not on a computer, the better your mood will be. Joining groups for golf, bridge, dancing, group exercise, or even morning coffee is one way to stay connected to others. Going to a place of worship is a way of being social and living stress free because you have faith in a higher power.
My friends are over 50ish and we share more than golfing together on Wednesdays. We enjoy being involved with the club events and my friends are very involved with their churches and charities. We enjoy going on vacations together and dine together frequently. There is a wonderful support system in the friendships you make involving any activity we do after the age of 50ish. Whether it's golfing, group exercise, dancing, playing cards, someone will be expecting to see you and when you don't show up, they get concerned.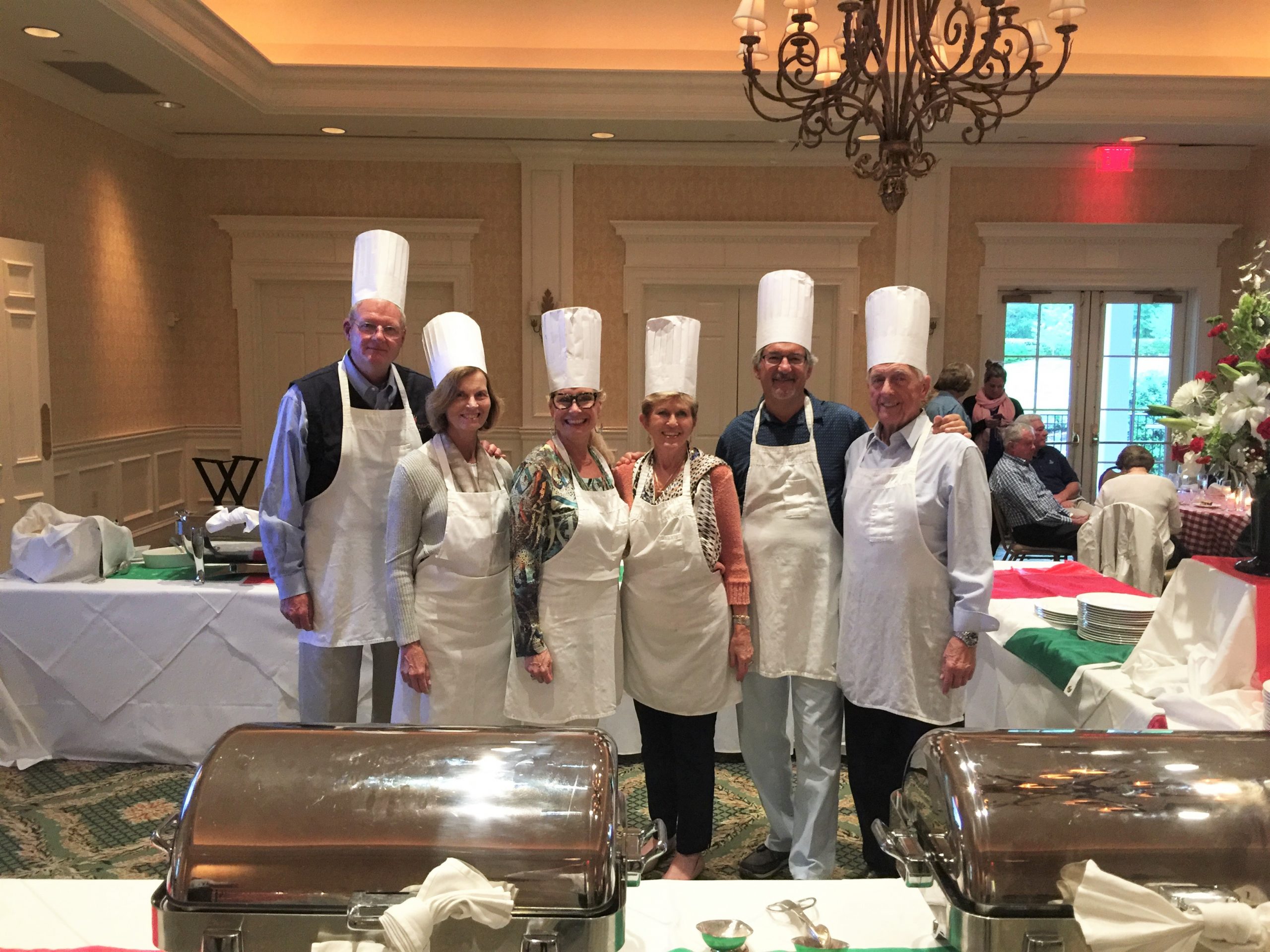 Ingredient #3 Laugh Often
Depression and loneliness can be a factor as we age and there is a truth in the saying, "Laughter is the best medicine."   The more we can enjoy a good laugh the healthier we will be. Can you believe there are laugh therapy classes that meet just to laugh? People who have a wonderful sense of humor have less stress and less depression.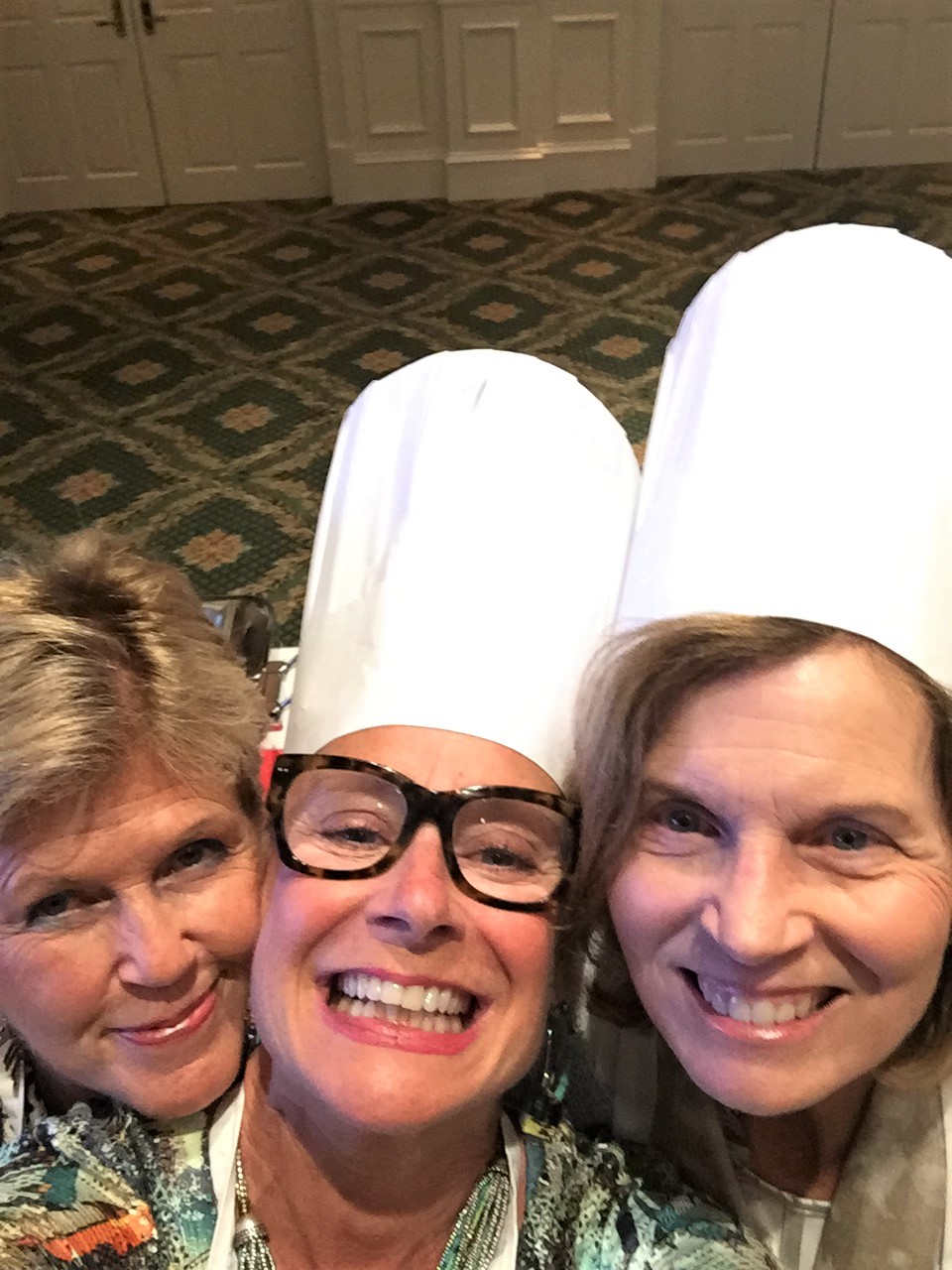 Ingredient #4: Love much.
Italians are a gregarious group of people who love their family, friends, their food and a good glass of vino.  Being passionate about food is another way of living longer. Having good friends or family nearby as we age will keep us living longer because we won't feel isolated and many of our friendships are deeper personally than the love of a family member. Remember, we choose our friends, family not so much. If no one is near you get a dog. The love for a dog is as unconditional as the love for a child.  Therapy dogs are very popular in nursing homes and lift the spirits of the seniors there.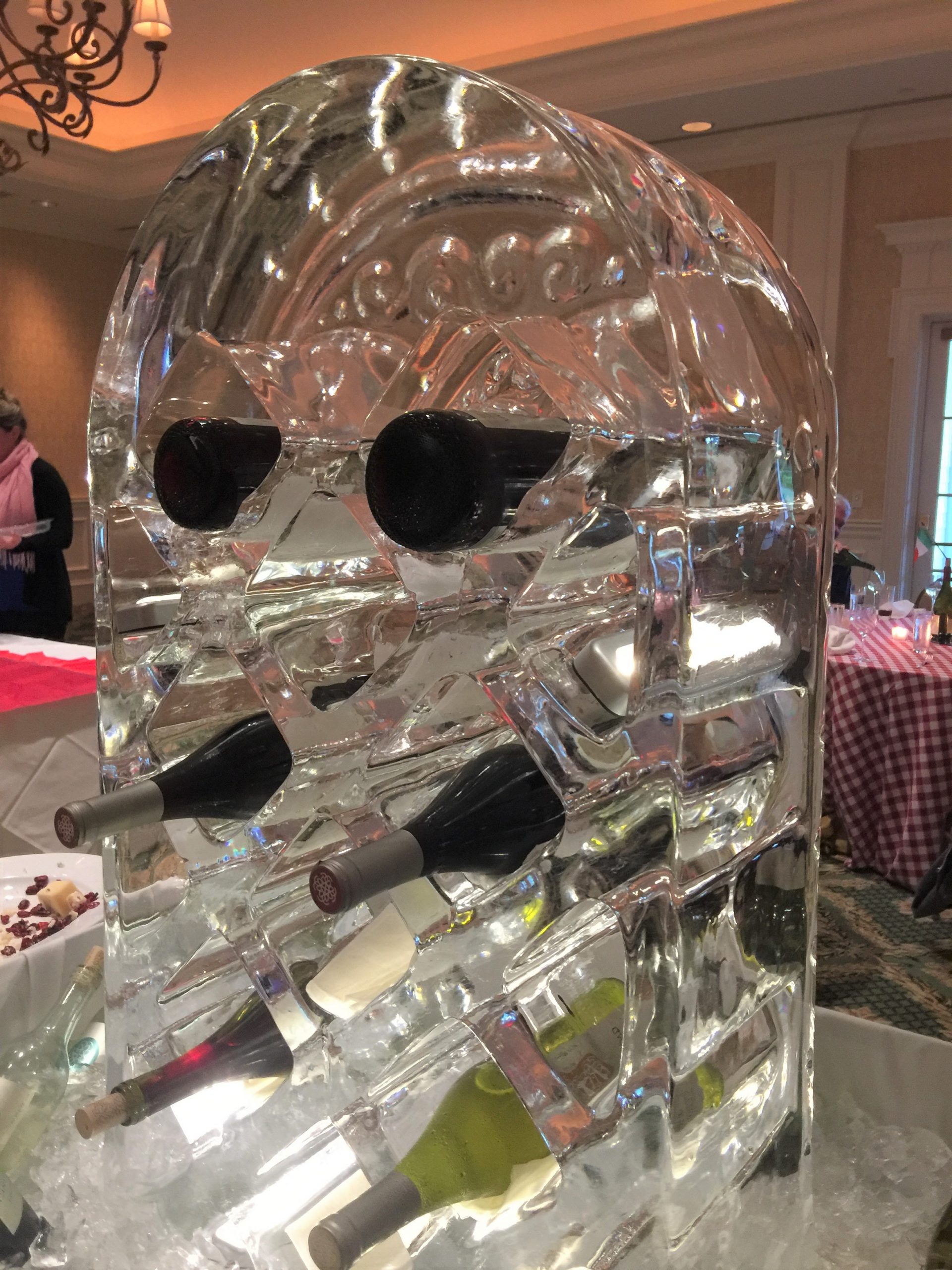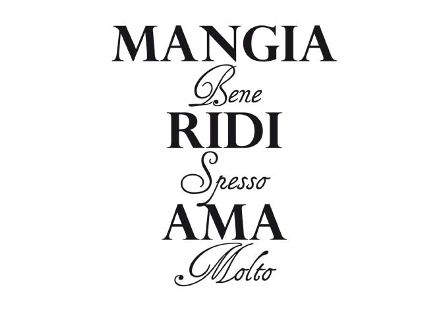 Eat Well, Laugh Often, Love Much
Ciao!
Be Fierce Today and Every Day!
Thanks for stopping by!
I would love to hear from you!
Follow me on Instagram, Twitter, FaceBook, Houzz,LinkedIn, and Pinterest too!