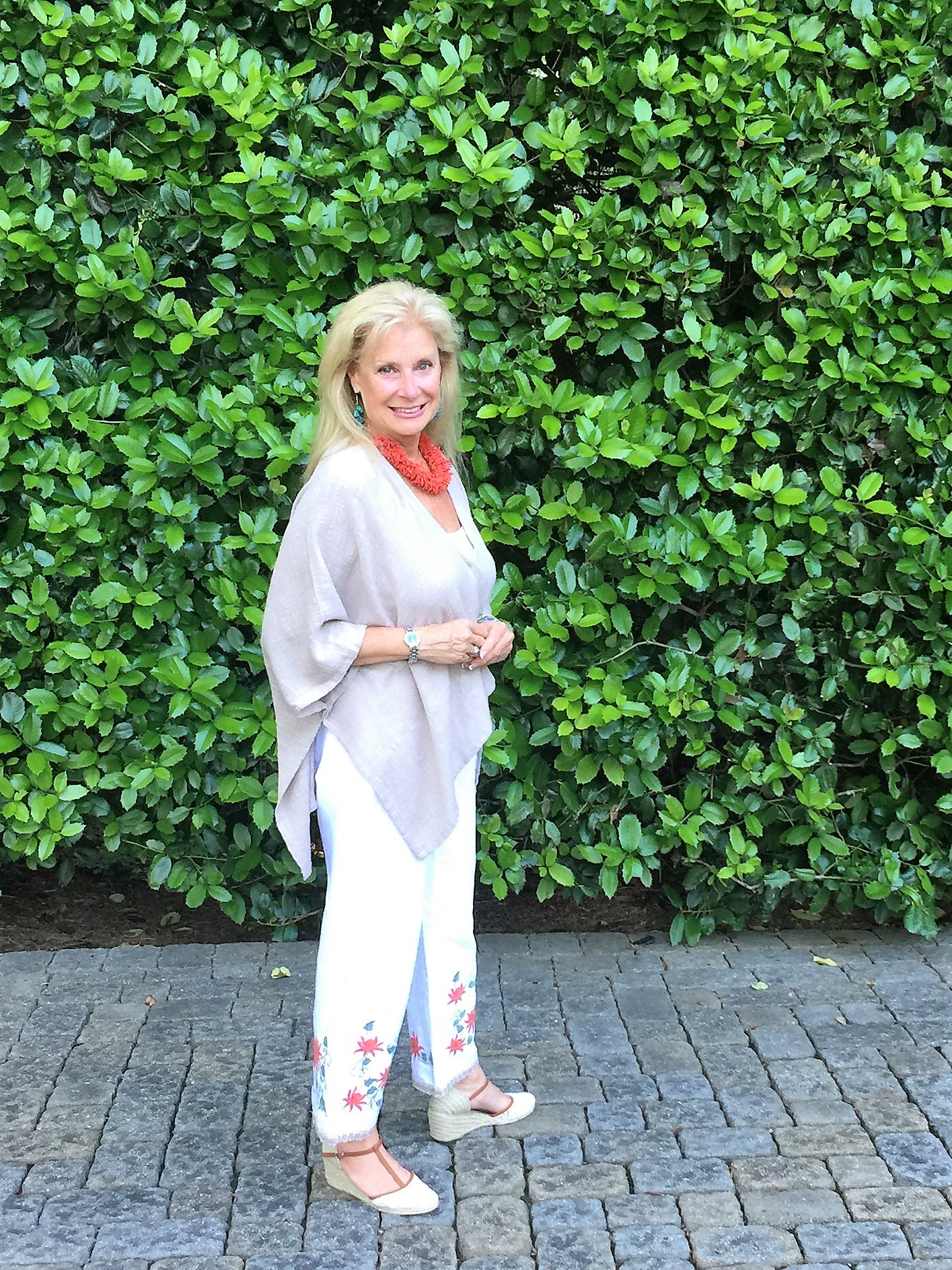 Hello to Summer!
I love this summer's hottest look, the embroidered pants, and just in time for a 70th birthday bash for a dear friend of mine. I also caught a glimpse of what I hope to be when I am 70, a beloved mother and grandmother.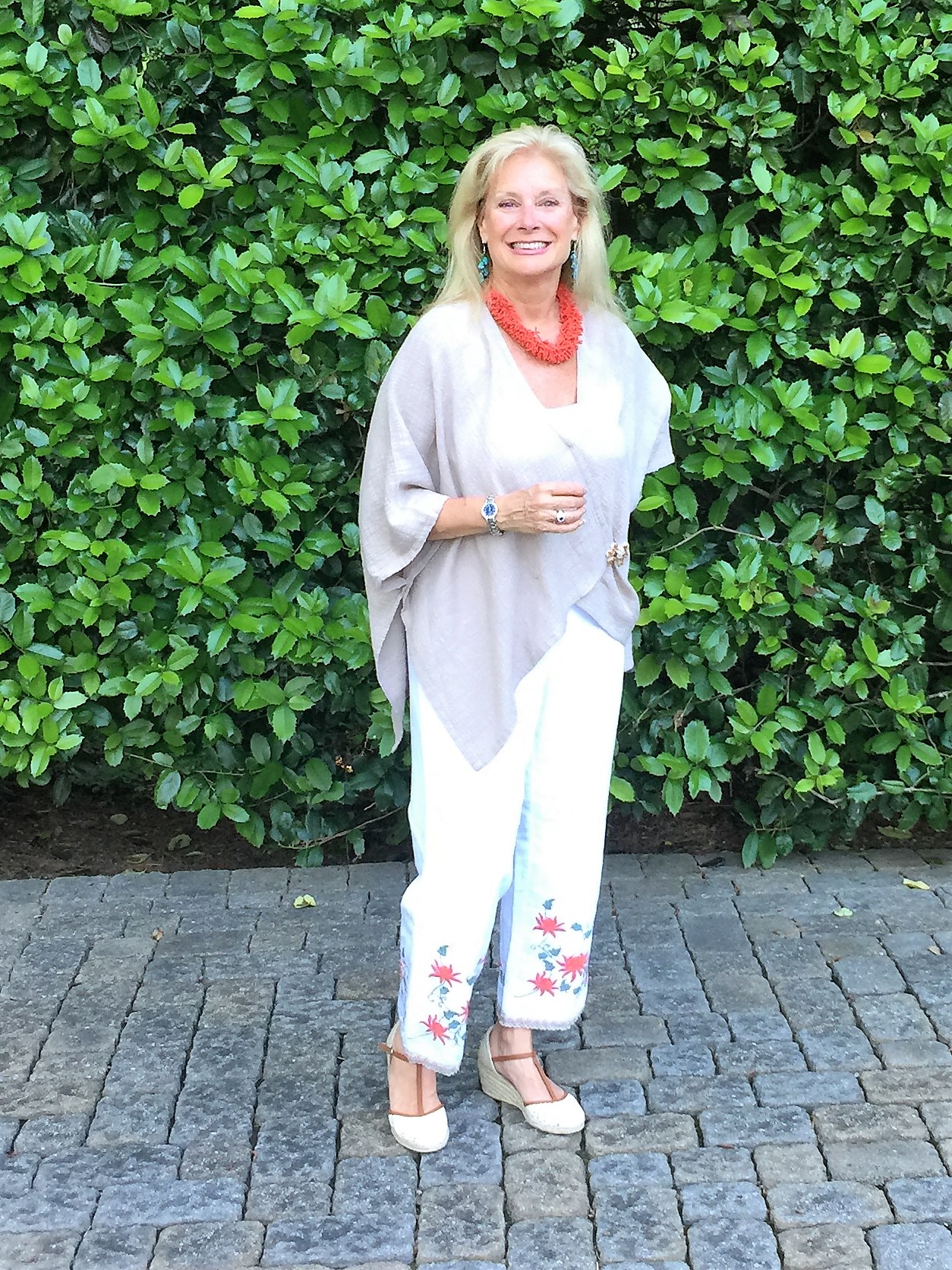 When I shop for outfits, I look for the "Comfortability factor" and the "Chic factor." I can easily wear this outfit from Soft Surroundings for work, out to dinner, or a backyard barbeque. I just love how soft and comfortable the clothes feel on me.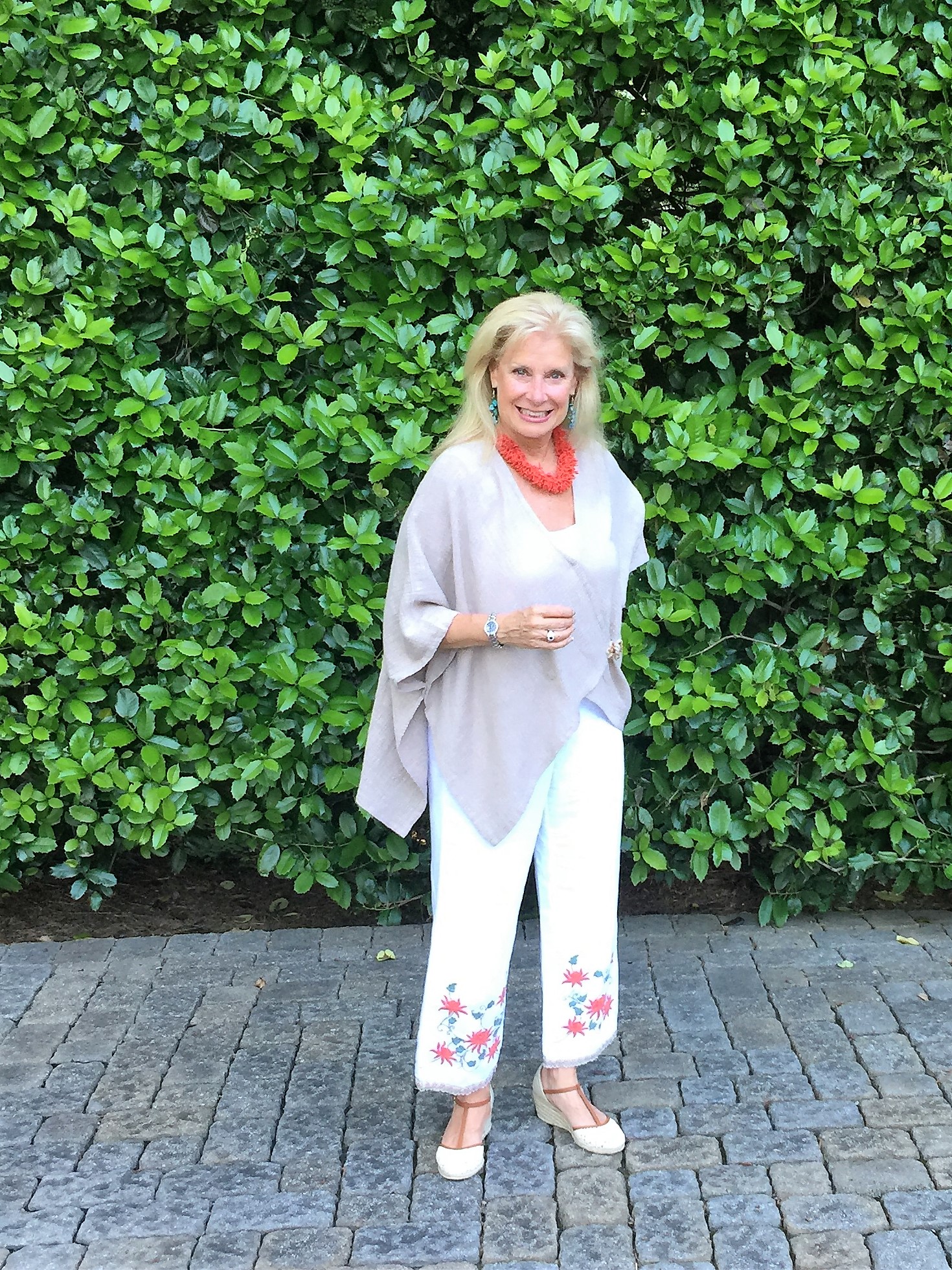 The pants have an elastic waistband and the embroidery give the pants a whimsical factor. Everywhere you look this summer you are seeing embroidered pants for women and men. I have another pair of embroidered linen pants from the 90's that will get pulled out of my "Closet of Forgotten Items" and worn this summer. I'll post about them later. This coral necklace was featured in my Date Night Friday in Hilton Head but it will get a lot of use this summer. And a lot of compliments.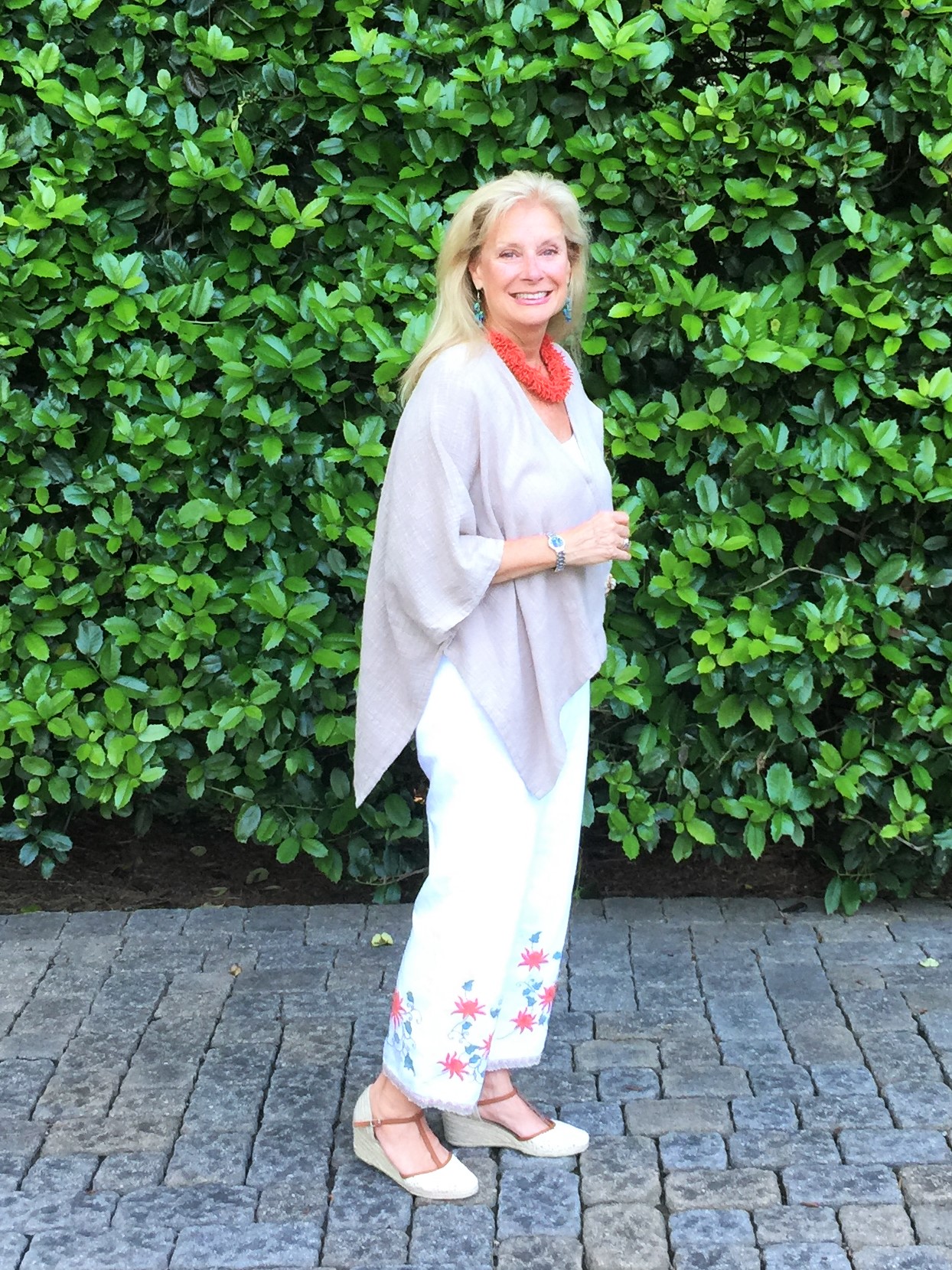 Now that summer has arrived, we will be very busy with our son's wedding in June, a trip to Paris and France in July, and frequent trips to our condo in Hilton Head.
My outfits for this summer will need to be comfortable wherever my destination is. I will take this outfit to the beach and I'm thinking it will be fun to wear in Paris.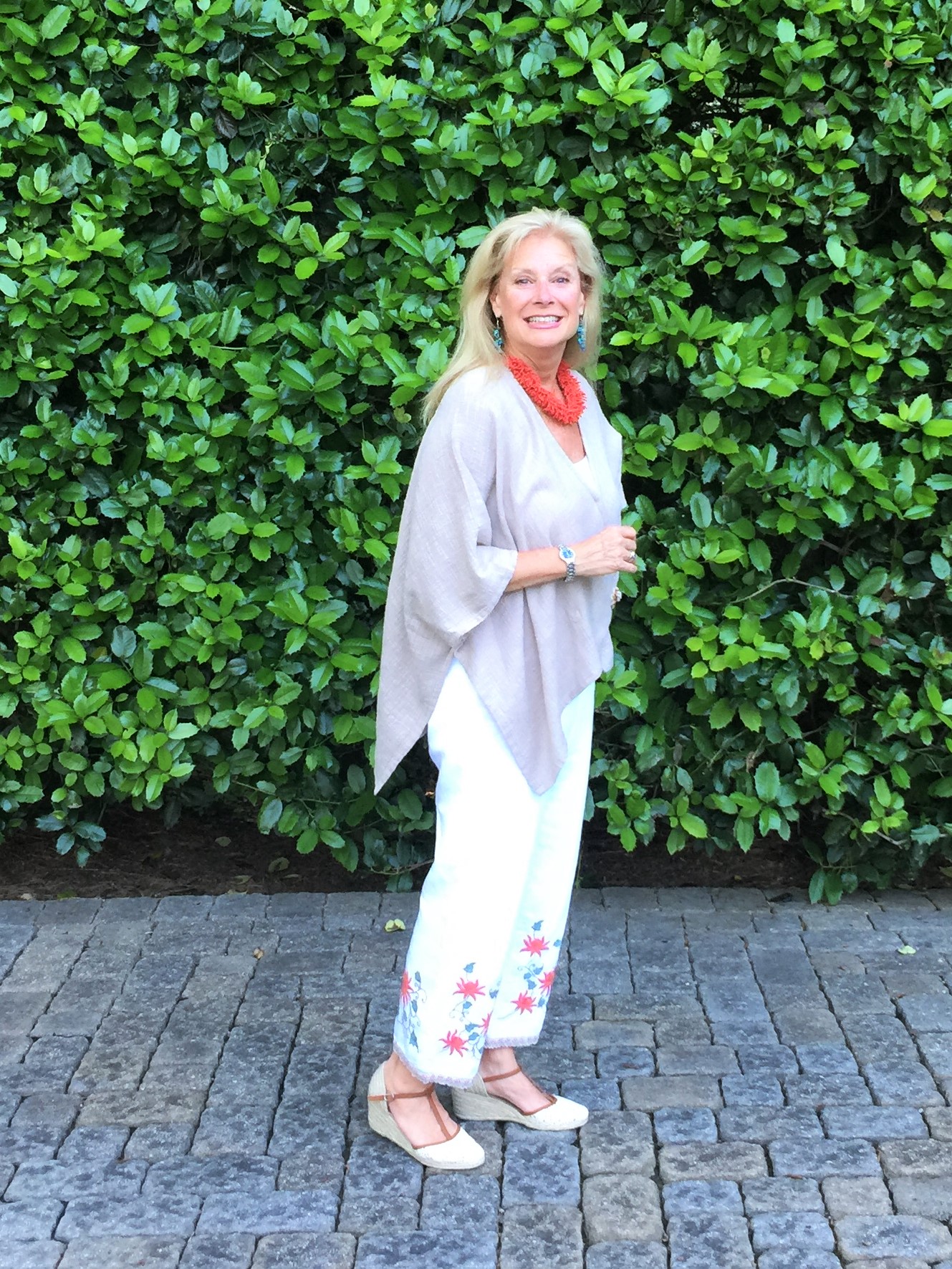 In 3 weeks, we will have family and friends from around the country joining us to celebrate our son's wedding on the same weekend I married his father thirty years ago.
One of life's blessings is to watch your children grow up to be wonderful adults and hopefully share in the traditions started generations ago.
There is a wonderful joy that my children tend to stay close to the nest I created 30 years ago with their father. It is not out of guilt that they stay close to us, it is by chance for some and by redirection for the others (to distance themselves from a life that was not moving in the direction that they wanted it to go.)
As my oldest moved back to Atlanta a year ago to be near us, she said it was meant to be. I hope so.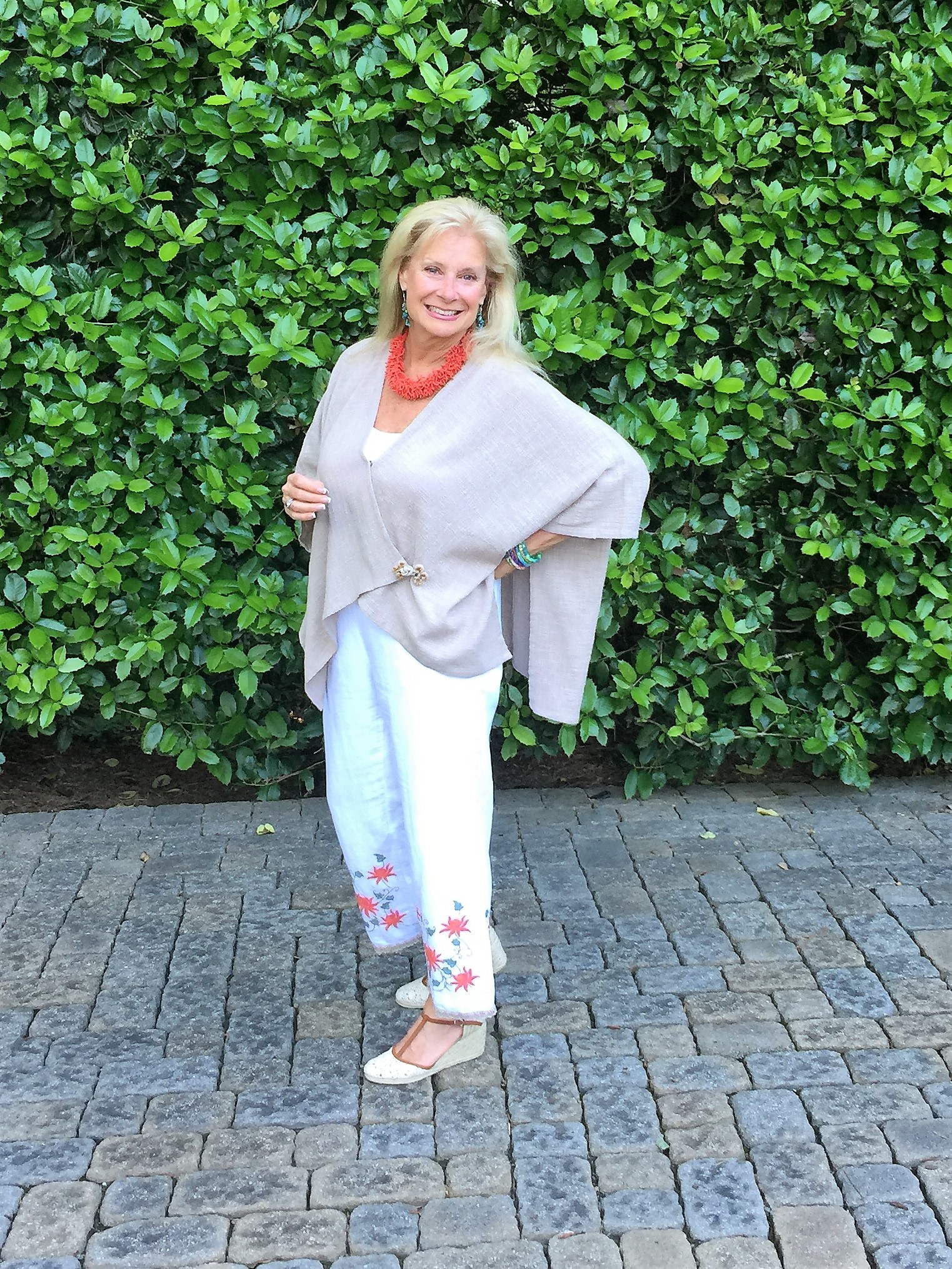 My parents and my husband's father (his sweet mother passed years ago) will be attending the wedding and will serve as reminder of how wonderful being involved with grandchildren can be. My children spent a lot of time with them when we lived in New Jersey because they stayed in our home or lived close by. My children love being around their grandparents and the moments shared through holiday traditions, family recipes, and memories that have passed down from generation to generation.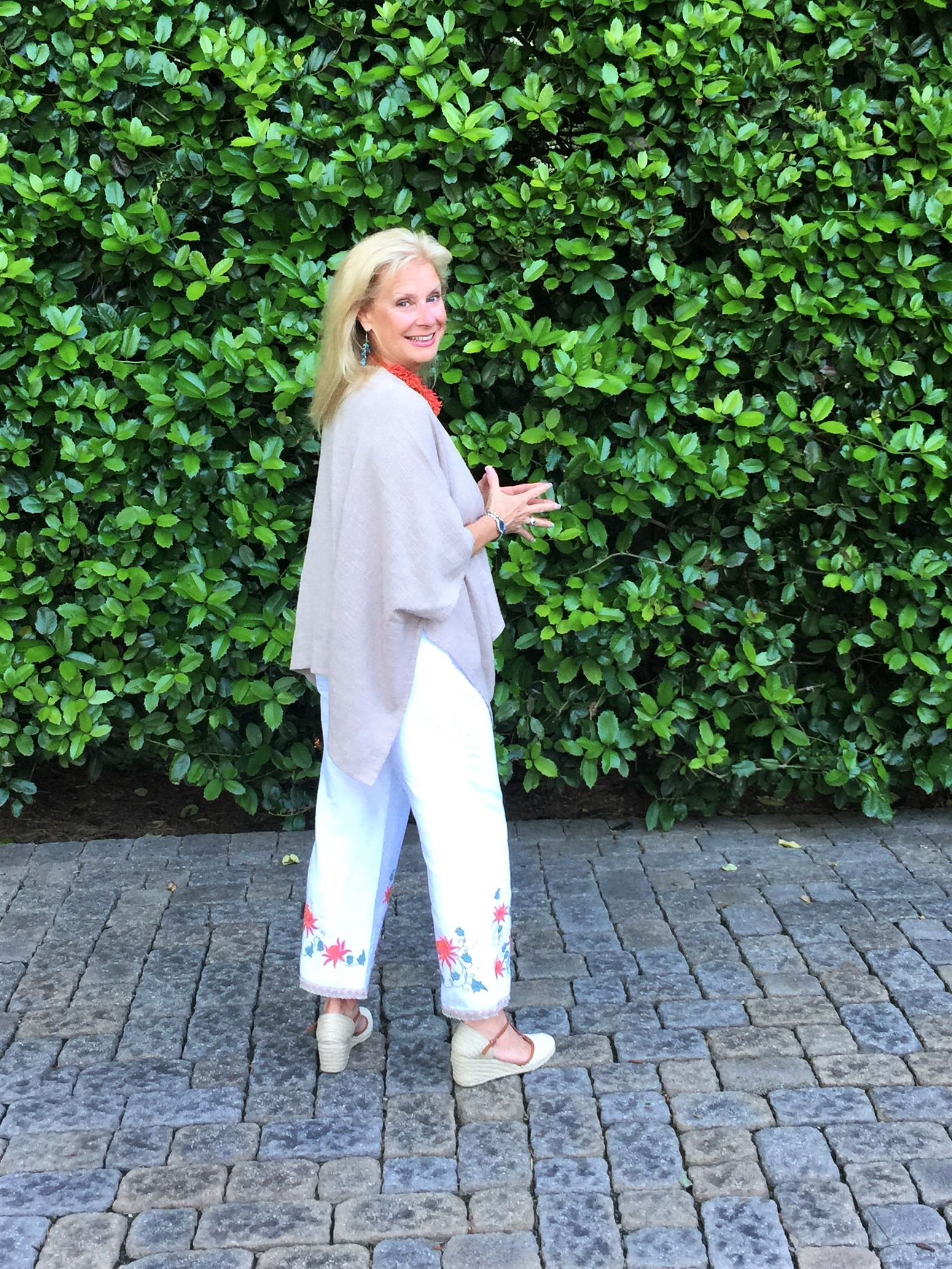 Attending my friends 70th birthday party this weekend was a glimpse into the future of what I hope will be for me. She is surrounded by a loving family filled with love, laughter, and moments appreciated by her children and her grandchildren.
Her son made a touching toast to his mother (and she wiped away the tears) as we raised our glasses to celebrate her milestone. He praised her for  teaching him faith,  what being a good parent is, having unconditional love for one another, and for showing up to every event her grandchildren were in, no matter how painful or what the weather conditions were. Her example was true devotion to her family.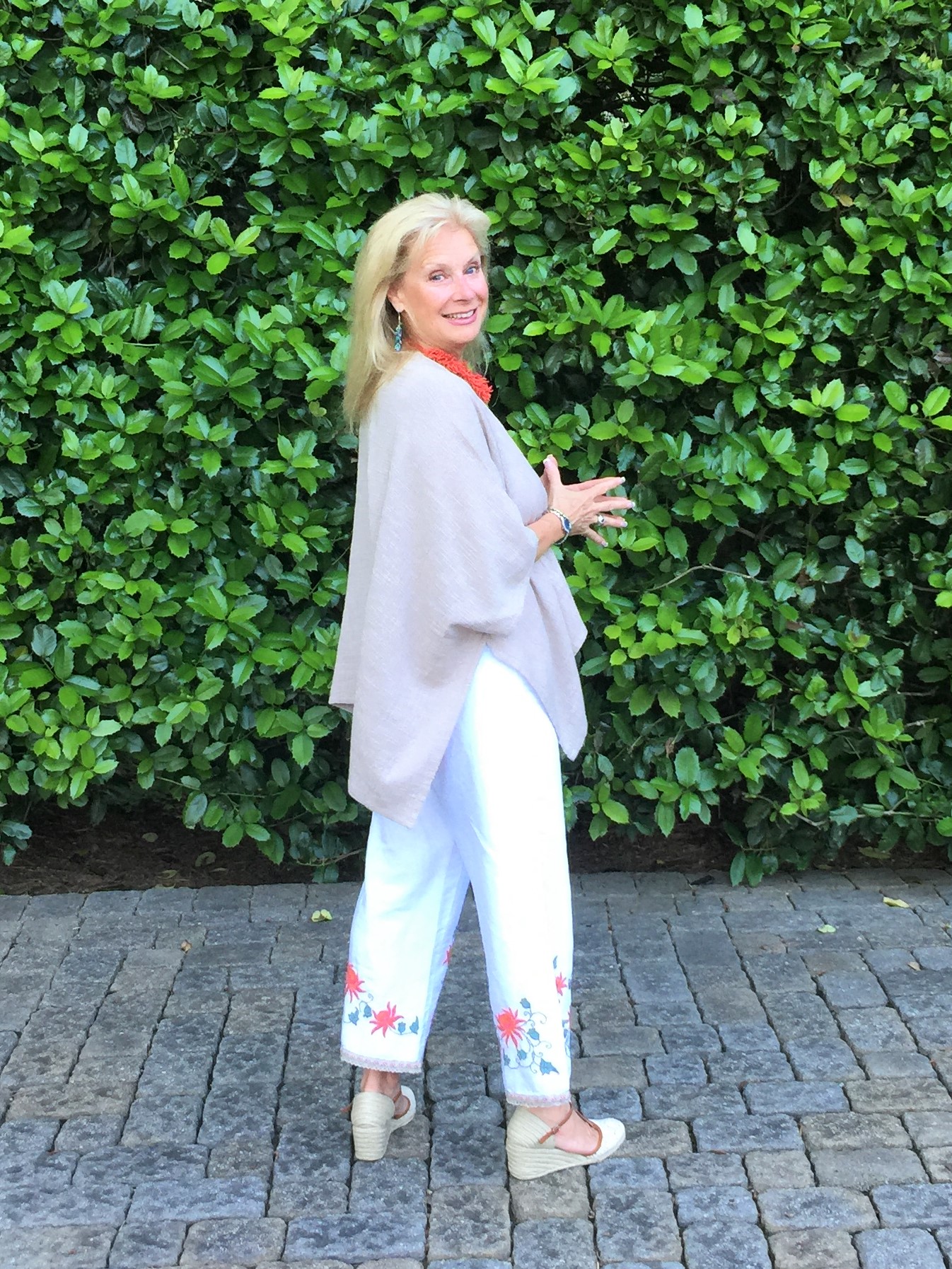 I hope in 10 years when I reach 70, someone will raise a glass to me and share their loving toast for being a good role model and for being a devoted grandmother.
My children are surrounded by loving grandparents and I hope I can be remembered like that to my future grandchildren.
God willing, I will be a fashionable nana who gives hugs, kisses, and tucks in my grandchildren with stories of the "olden days."  And still blonde.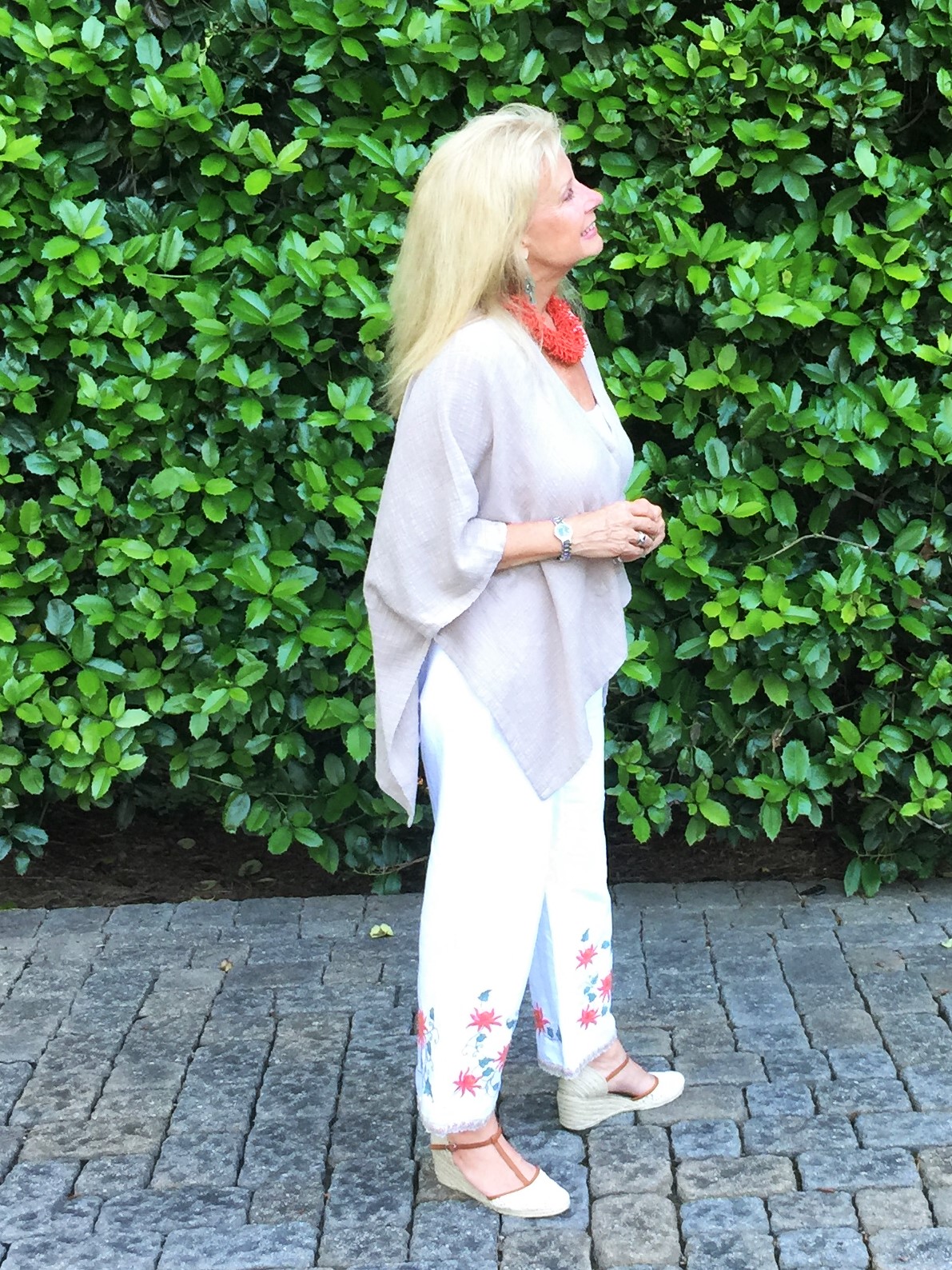 I hope you had a wonderful holiday weekend and are ready for summer!
I would also love to hear your grandma insights too! I'm a good note taker!
Be Fierce today and everyday!
Thanks for stopping by!
I would love to hear from you!
Follow me on Instagram, Twitter, FaceBook, Houzz,LinkedIn, and Pinterest too!

Affiliate links within this post may generate income for Hello I'm 50ish.