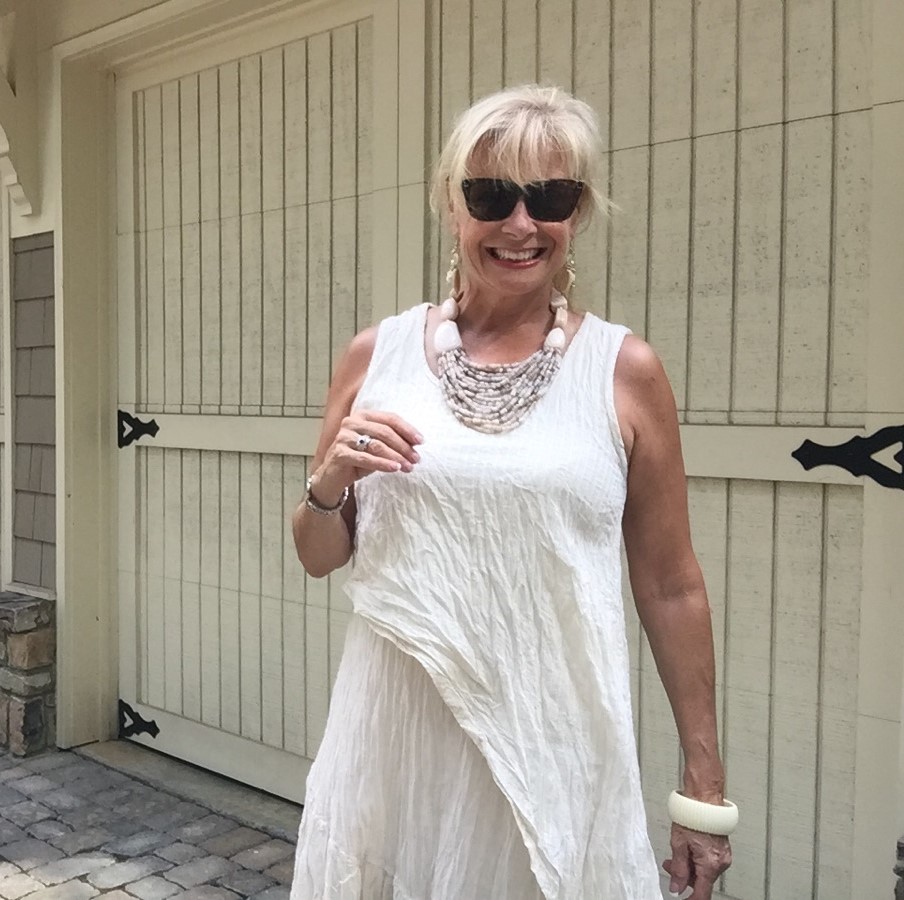 Is there a certain look this summer that you think you may not be able to pull it off? Is there a look you like but haven't tried yet?
I won't wear ripped jeans as a 60 year or short shorts because my legs are too veiny, but I find myself gravitating towards the Bohemian style that is a little funky and so much fun to wear!
If you  have been following my blog, you will notice a certain fashion style I love  and the general look I love is flowing and fun. I get many unexpected looks from women  and  the ones who make comments about my outfit, lets me know that they  they love the look . The women who compliment me and then say to me that they love the look but it's not their style or that they can't wear my outfit for whatever reason, says to me that they haven't tried it or have already formed an opinion that they wouldn't look good in my outfit.
My first question to anyone trying a different fashion style, is it a style out of your comfort zone?
As with interior design, my job as a designer is to define my clients tastes and style. Many come to me without a defined taste and  I help them to find their interior design style by showing me  what they like in rooms through magazines, Pinterest boards, or Houzz ideabooks.
It's the same with any new fashion style that you haven't tried, look at fashion bloggers over 50 on Instagram, Facebook, Pinterest, or their blogs .
See what appeals to you then go try it on in a dressing room or in the privacy of your own home.If you like how you look, you have a new style in your closet, if not, at least you tried.
We all know our body flaws as 50ish women and many fashion trends wont work on us. Many of us worry about our age and wonder if it is "proper attire" for a 50ish woman? If you have a trim figure, you can wear most of the fashion trends but do you want to "look your age" or look younger?
We are at a time in our lives to experiment and try new styles. We have the freedom to wear what we want but we have to be comfortable wearing them. I love seeing the over 50 fashionistas on Instagram and many outfits look great on them, but I know I can't wear the outfit. I can't wear the shorts with the long maxi dress that is trending because I dont have pretty legs, but I applaud the over 50 women who still have gorgeous legs.
I will show you two bohemian styles from my closet that  I love but the first one is a safer look that most women can wear  and the second one is a little more fun but maybe too bohemian for some of women.
The Safer Boho style
I love this gauzy dress because of the diagonal overlay and the ruffles. It looks great as a stand alone dress for a date night.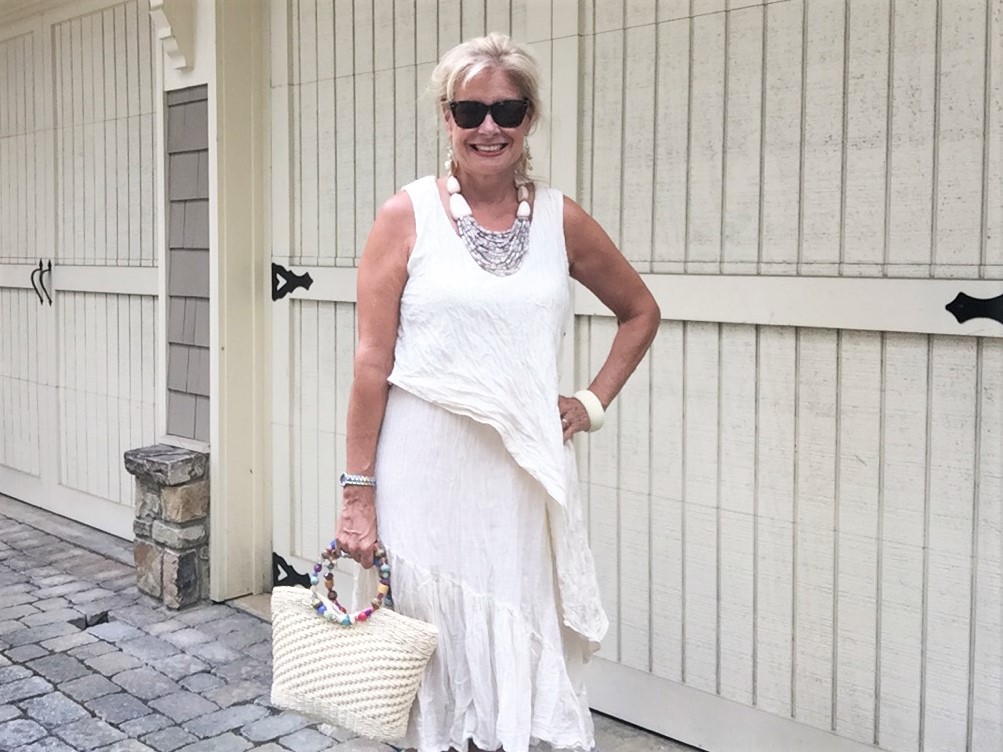 Or throw on a wrap for a punch of color.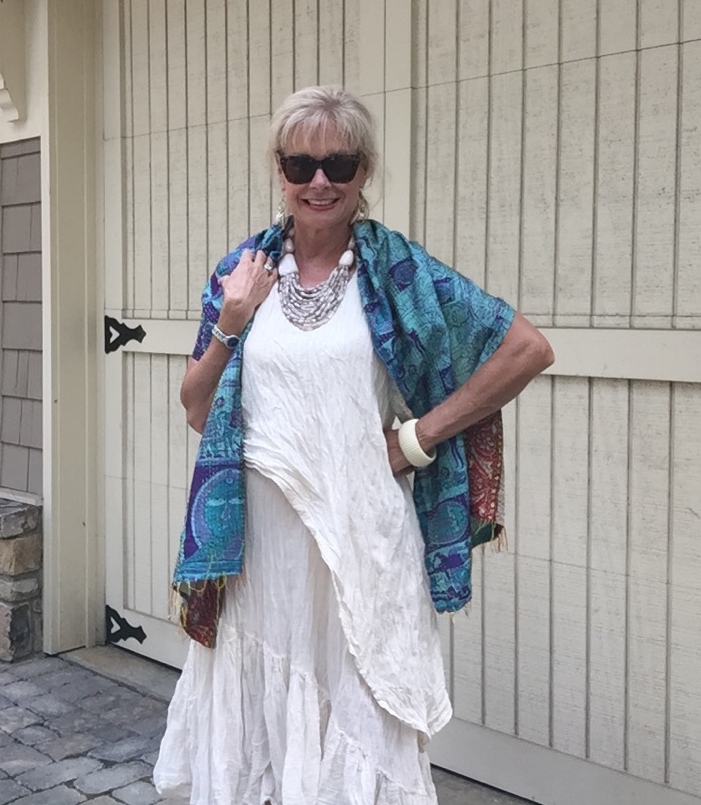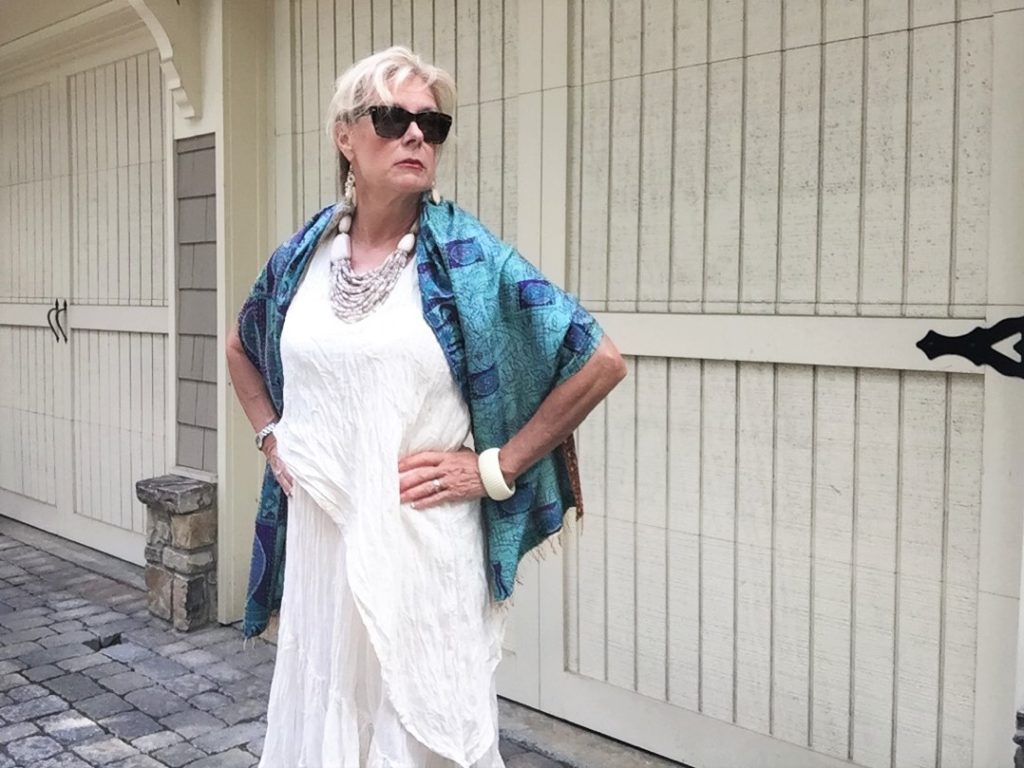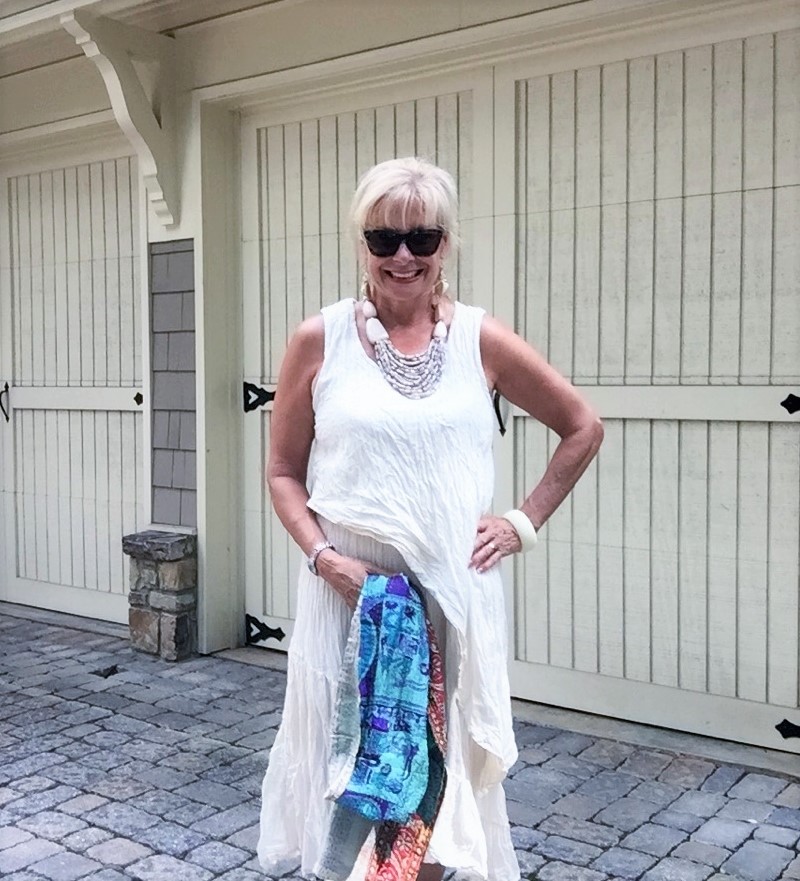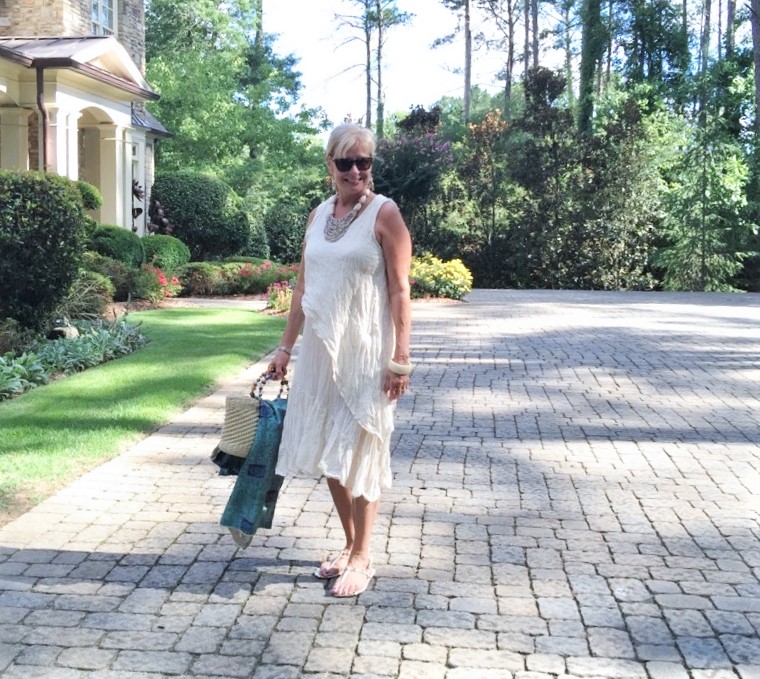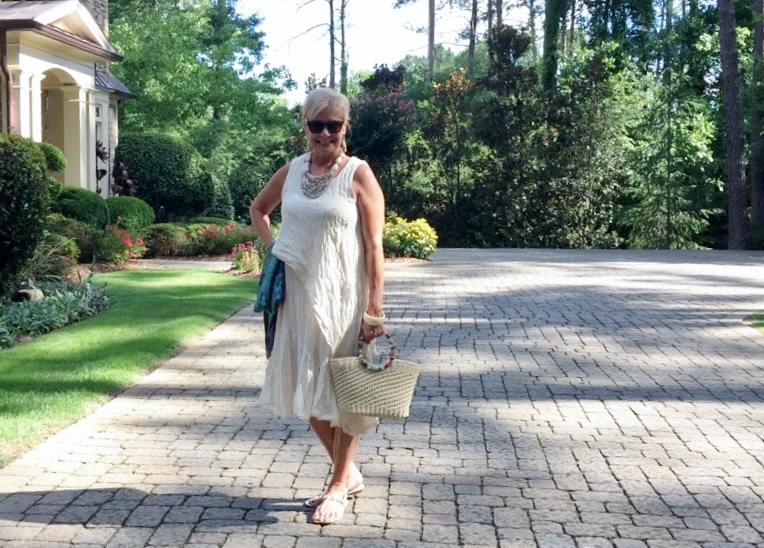 The Fun Boho Style
This outfit was worn on my river cruise last fall and the American and European women complimented me on this outfit.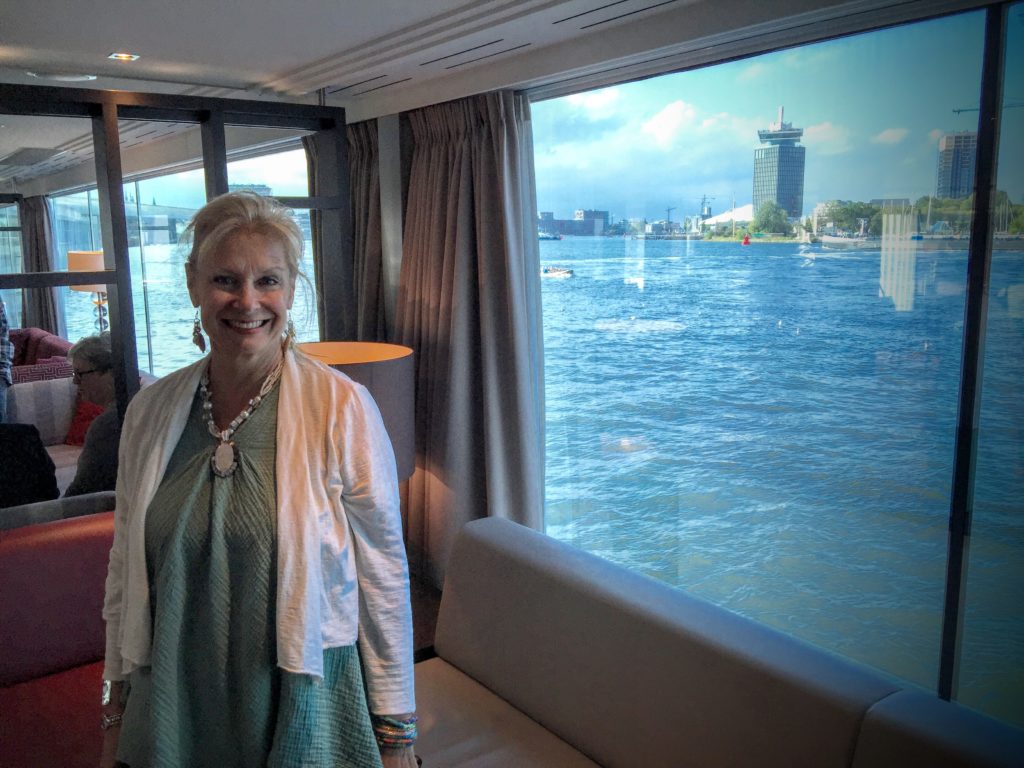 I found this outfit  and my white dress from above in a small boutique in Sunriver, Oregon last summer and I knew they were coming home with me. Many items from my Boho chic closet come from this little boutique.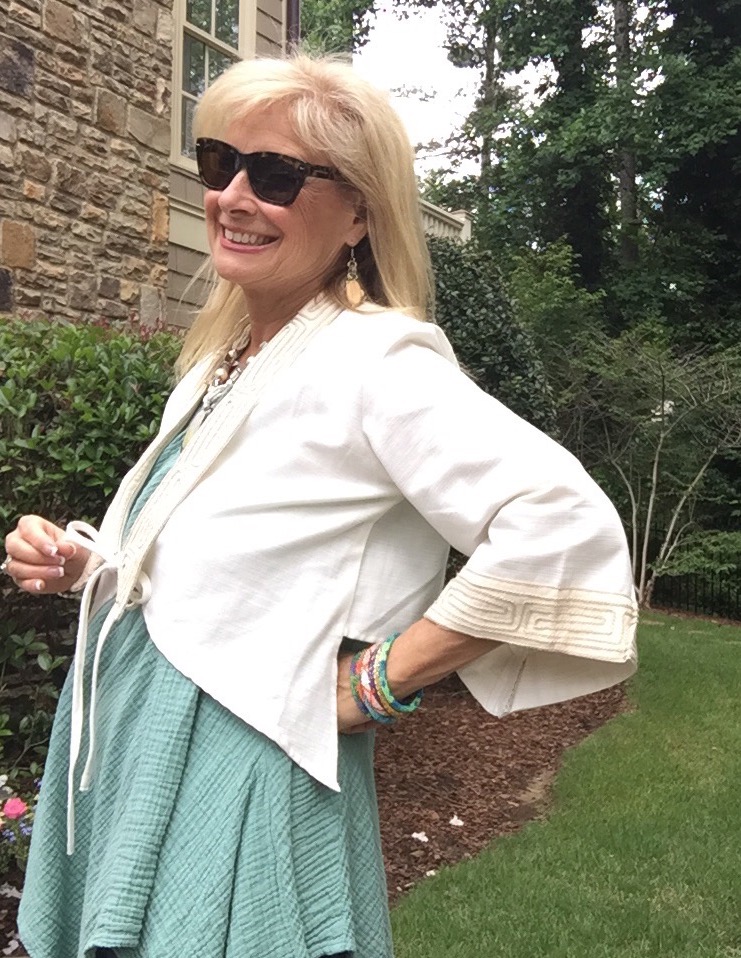 The ruffled skirt, the long scalloped top and the short Asian jacket are so comfortable! I wore Naot Rongo shoes with this outfit while in Europe. I dressed very bohemian when I was in Europe as an American tourist because I explored Amsterdam on my own for 2 days before we boarded the boat. I didn't want to draw attention to myself and European women don't wear sneakers and orts. No fanny pack either!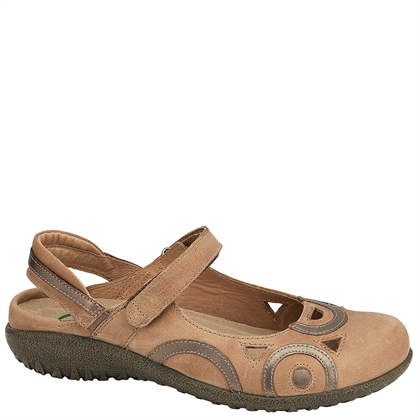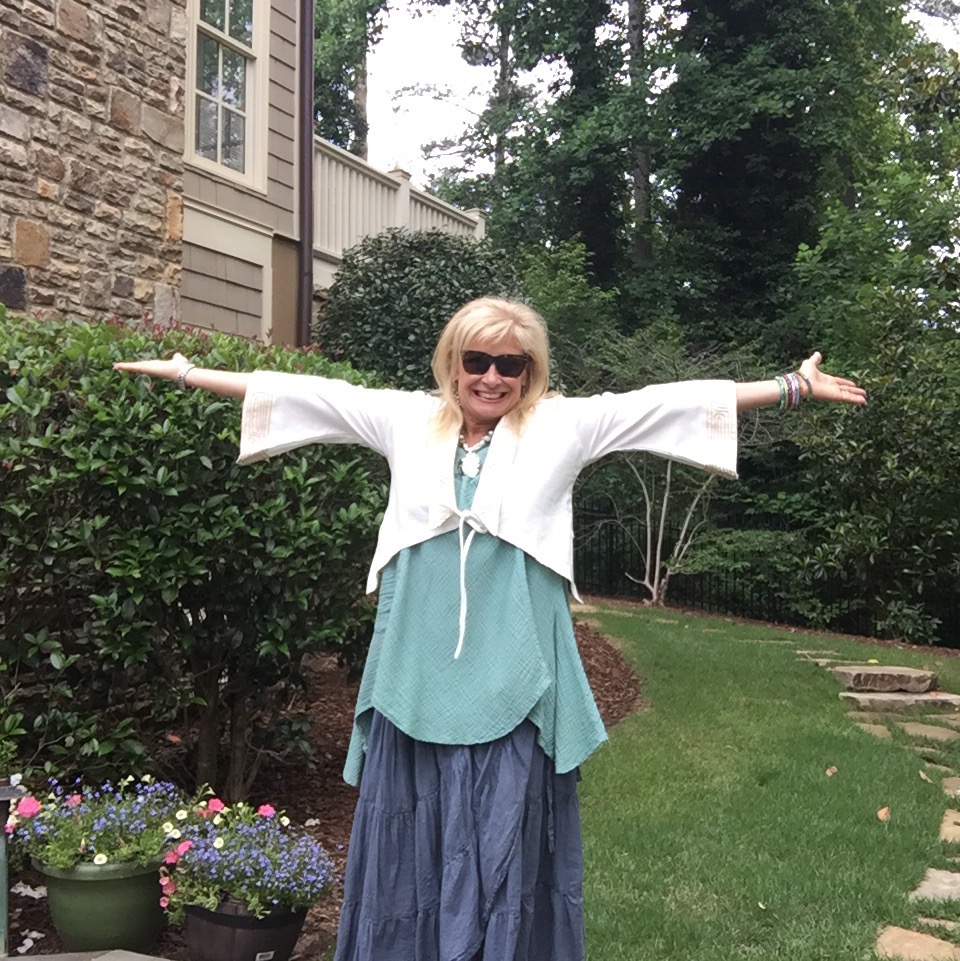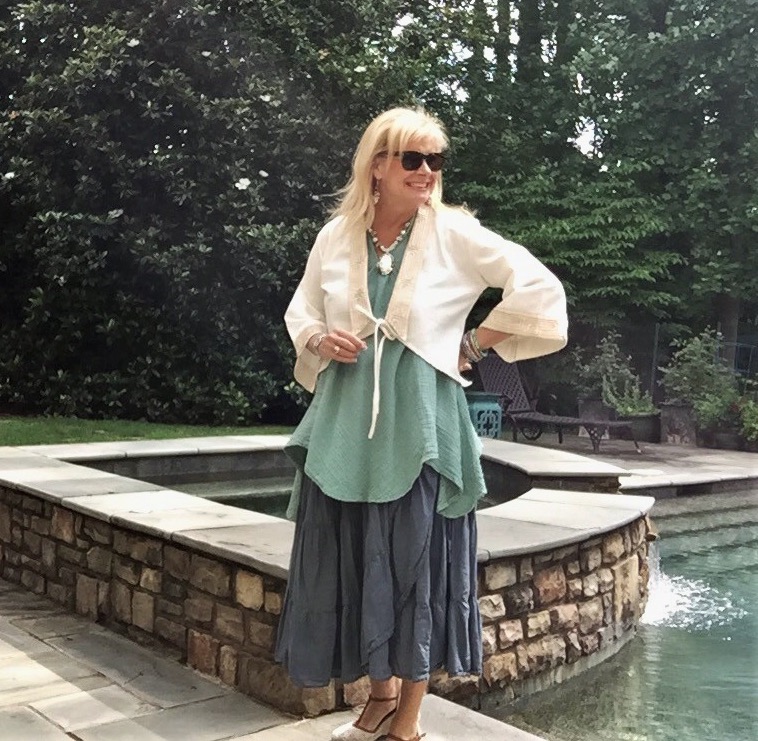 At home in Atlanta I wear Ralph Lauren wedge sandals with my outfit.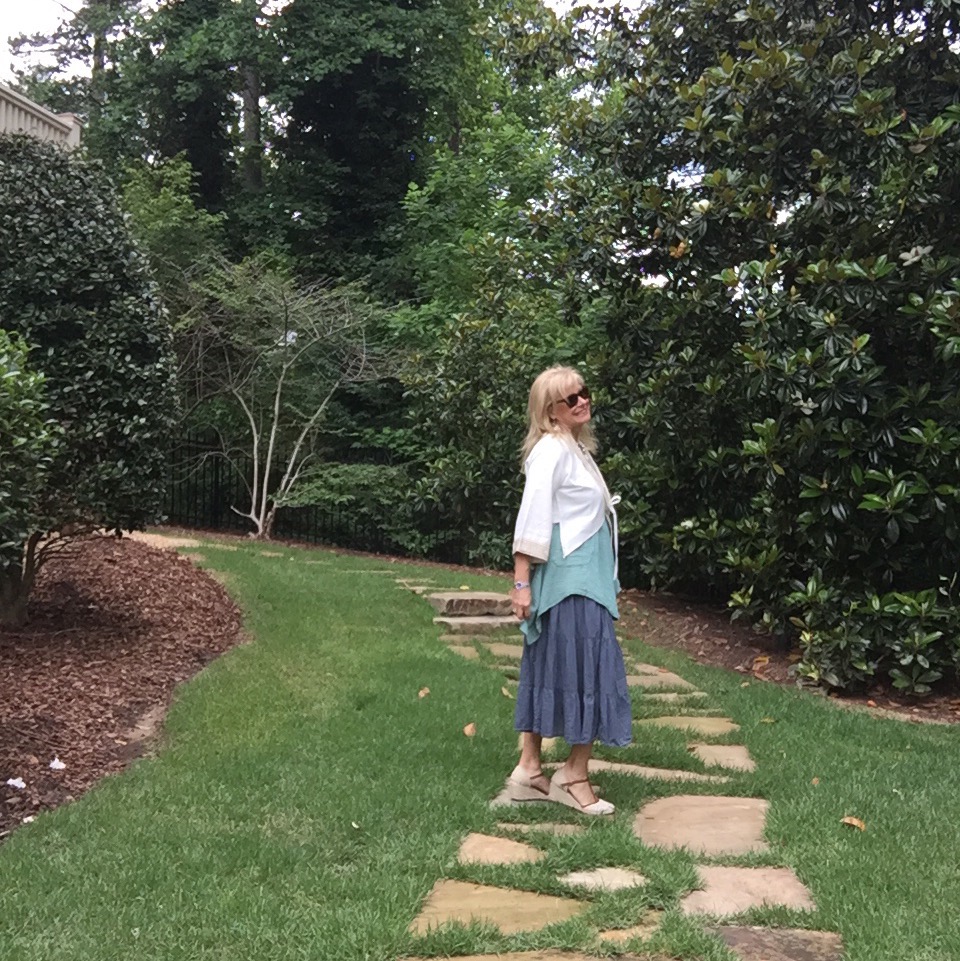 Do you wear Boho chic? If not, are you ready to try?
Have a great weekend!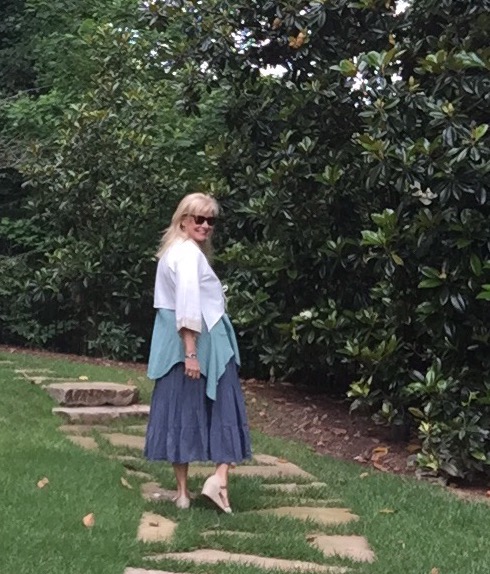 I would love to hear from you!
Be Fierce today and everyday!
Thanks for stopping by!
I would love to hear from you!
Follow me on Instagram, Twitter, FaceBook, Houzz,LinkedIn, and Pinterest too!