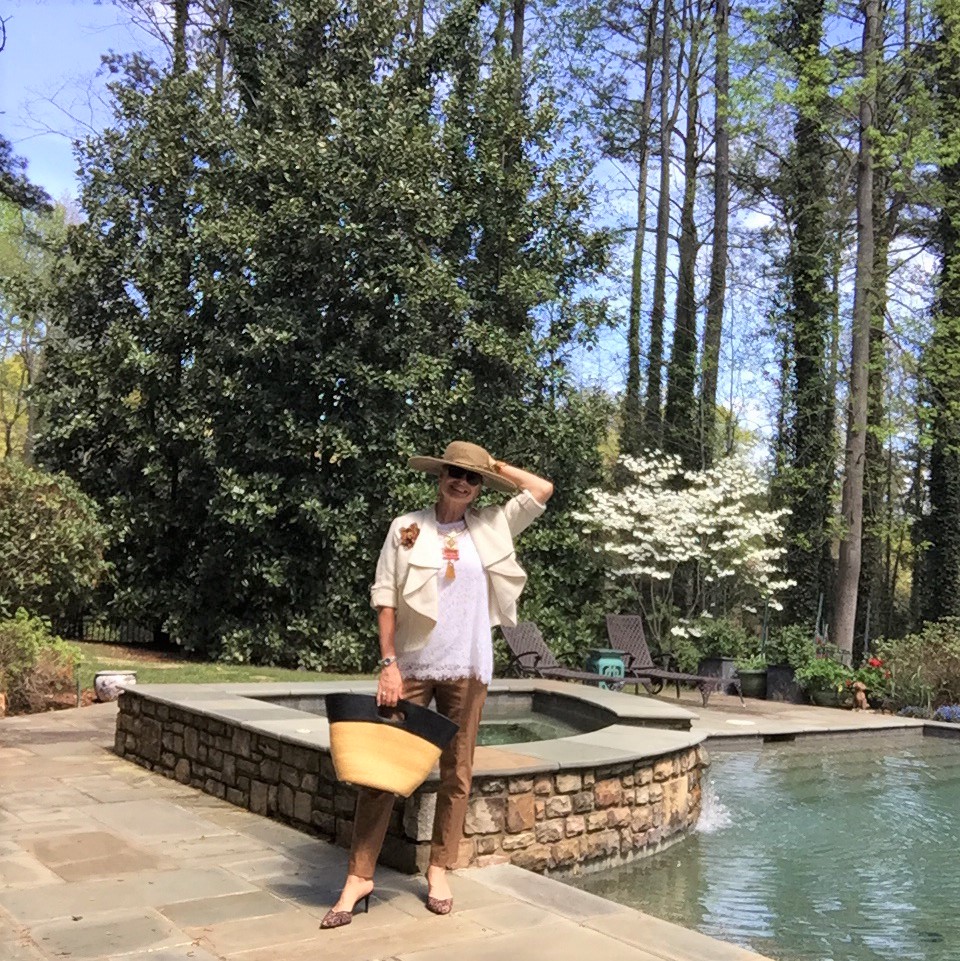 I love the warmer weather and I get so excited when I can wear lighter clothes when I am working as an interior designer. First impressions are very important when being interviewed by a potential client and my working girl style has to say I'm a very successful interior designer. 
But first things first.
I try on every outfit before I make my selections for my business wardrobe. As you can tell, I'm in my favorite dressing room at Chico's trying on this chic short jacket over a sleeveless lace top and copper colored slimming pants. I picked this necklace to wear at first, but changed my mind as you will see in a minute.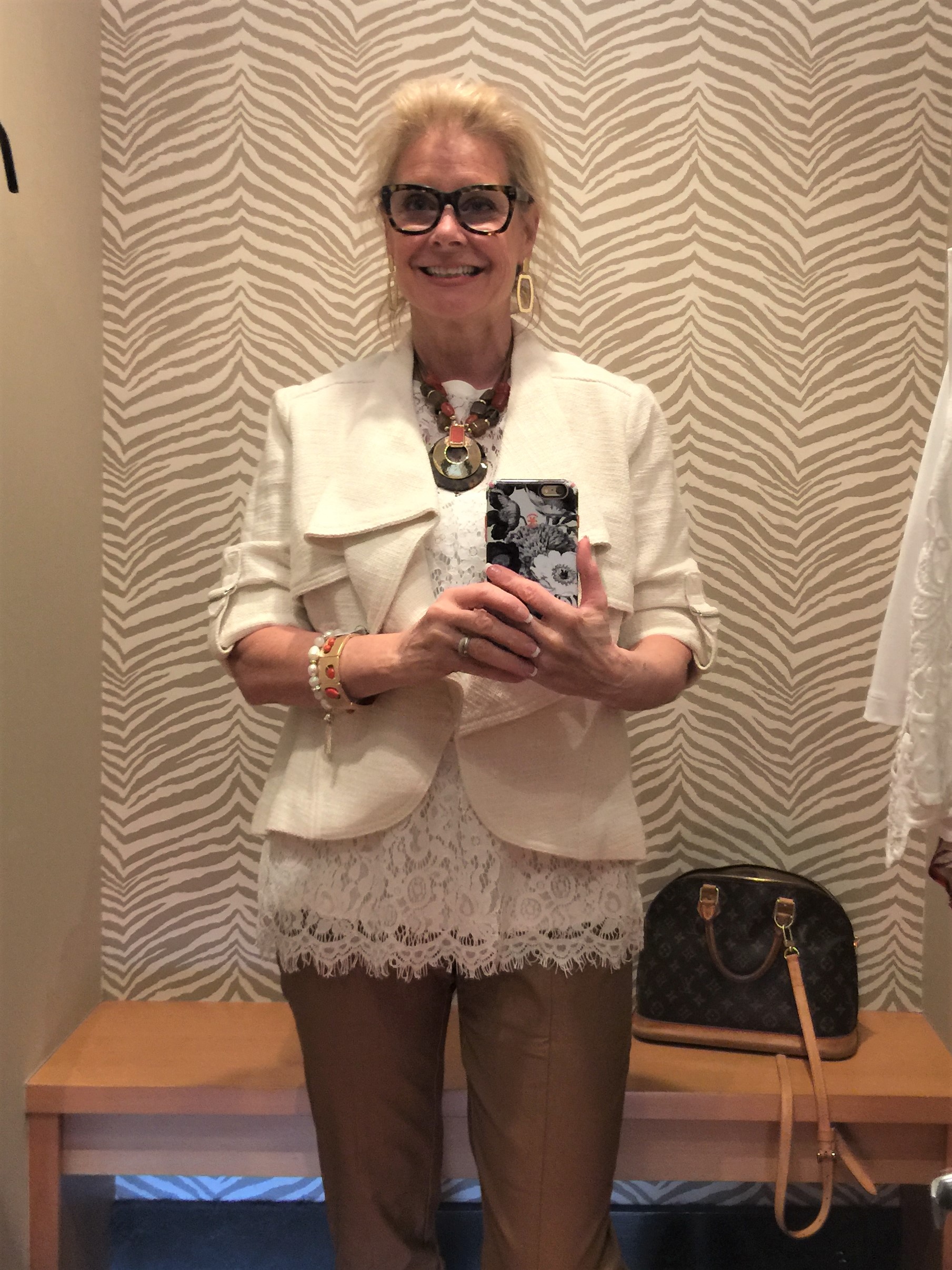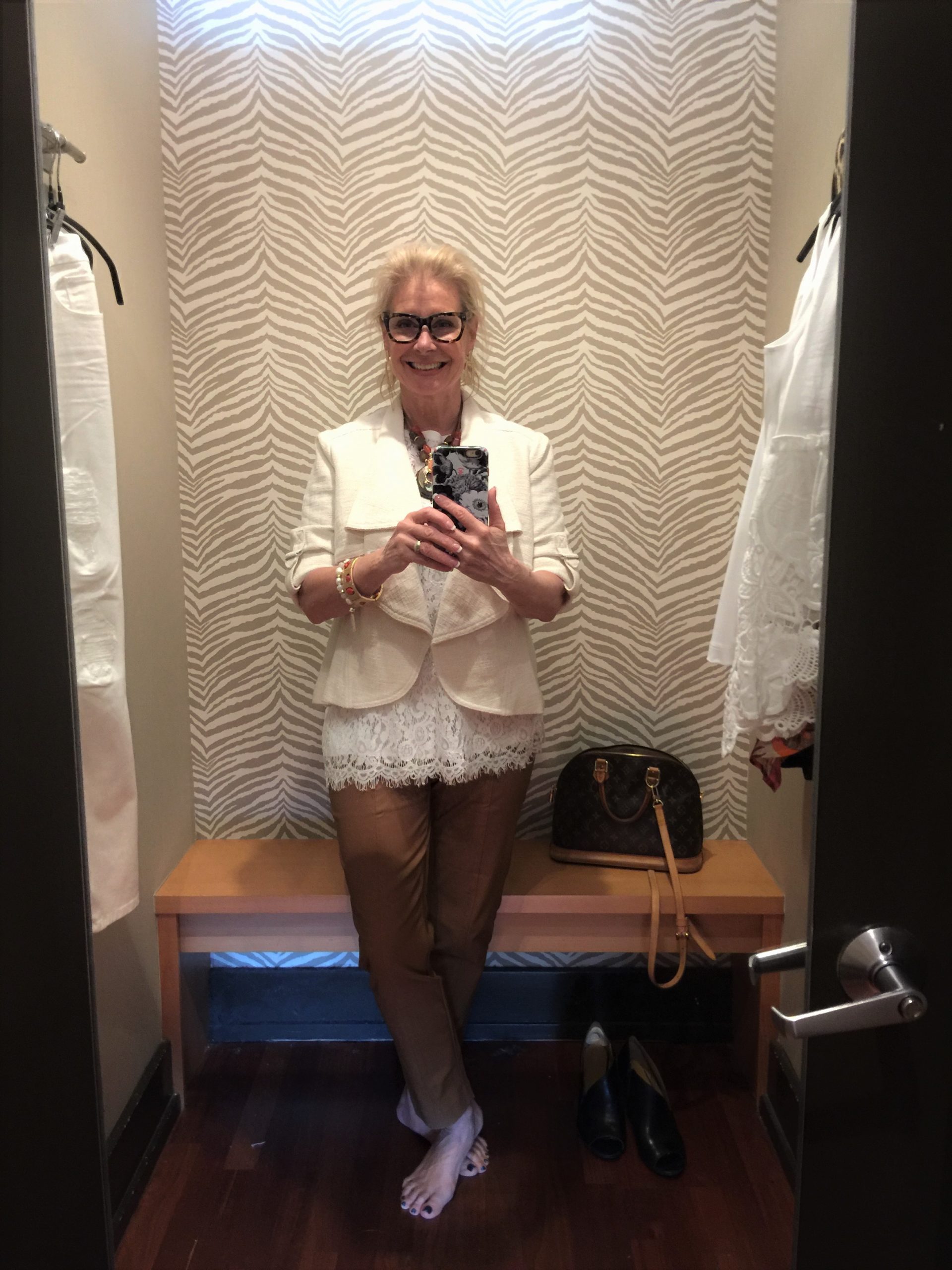 As with all my business outfits, they are also my evening "Out on the town" outfits. I tend to dress in pants more often these days because I have veins and spots on my 50ish legs. I don't want people looking at my legs, but at my portfolio.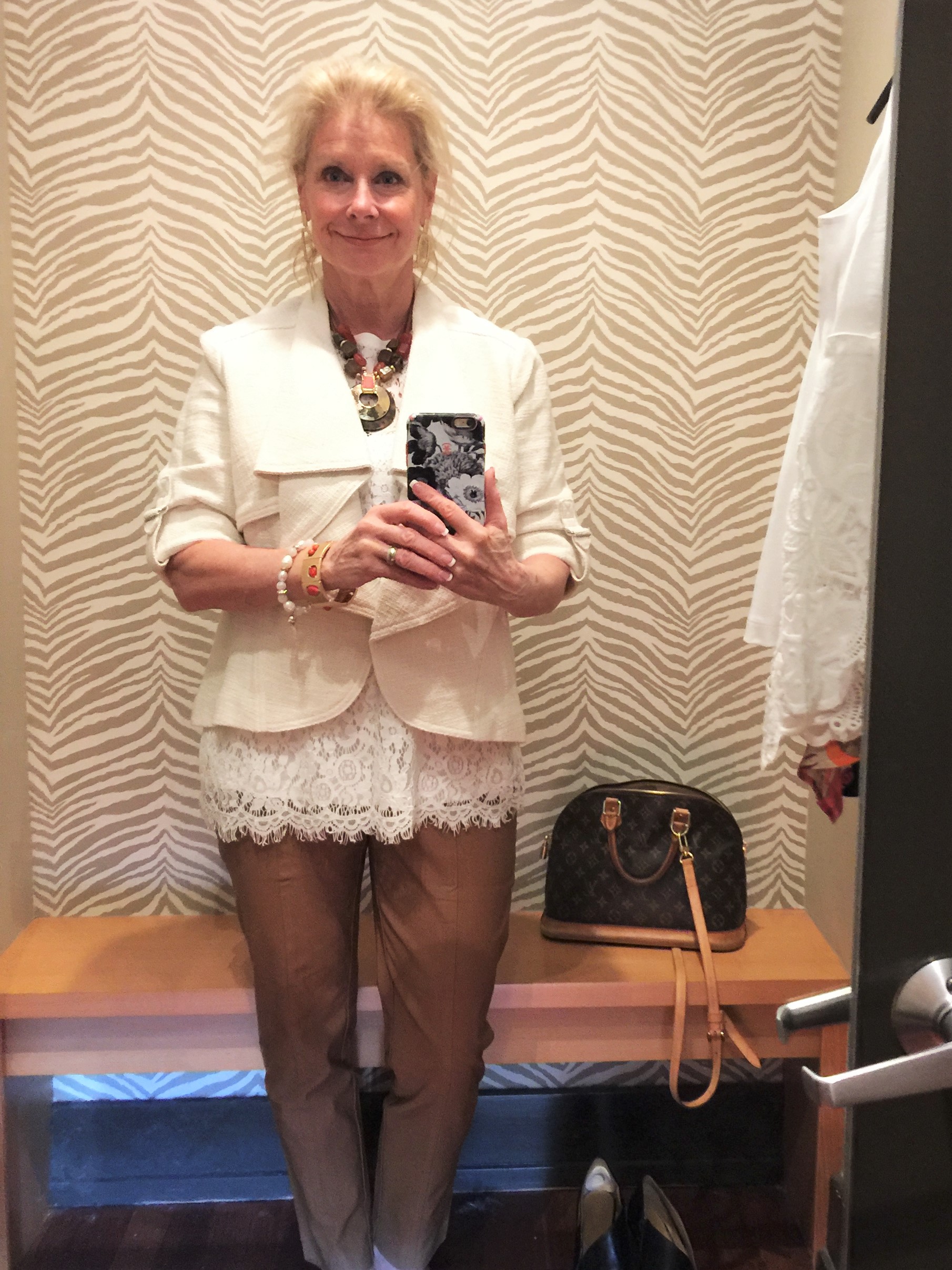 I purchased this necklace with matching earrings which will go with many outfits. I am a big fan of the jewelry at Chico's.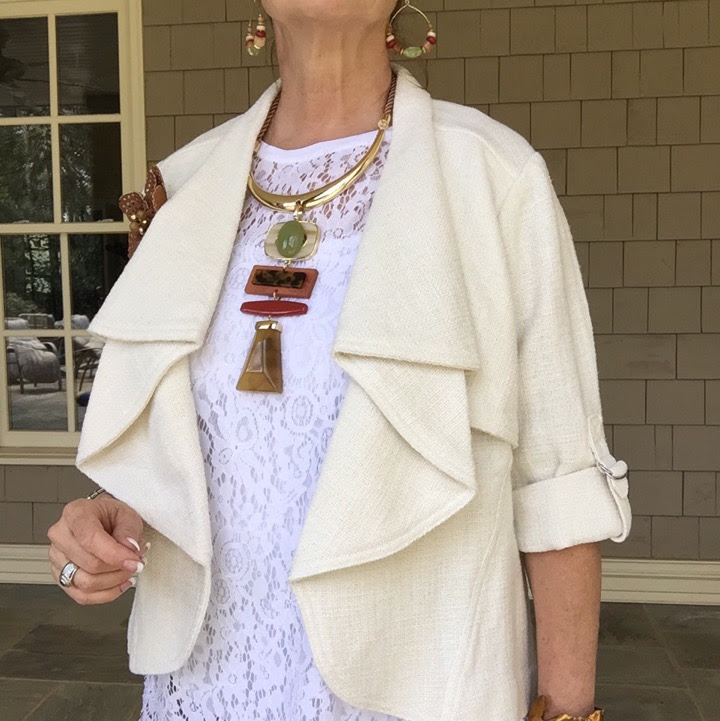 Off I go to meet, what I hope will be a new client who will need a successful interior designer! Wink. Wink.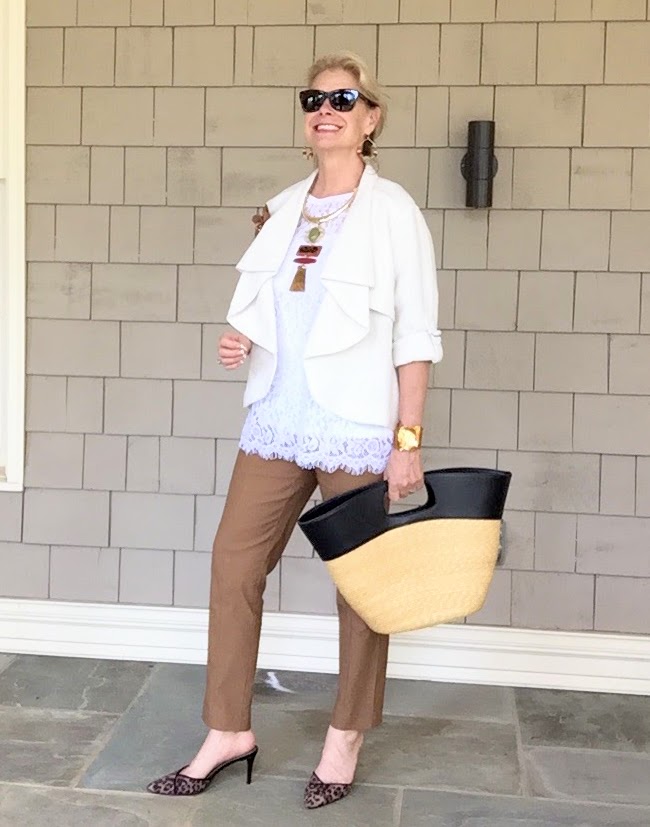 Be Fierce today and everyday!
Thanks for stopping by!
I would love to hear from you!
Follow me on Instagram, Twitter, FaceBook, Houzz,LinkedIn, and Pinterest too!