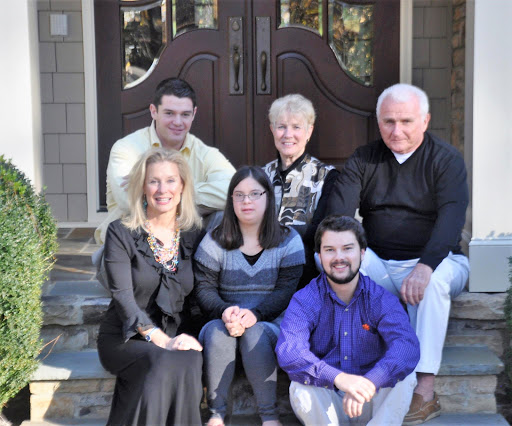 This week begins the holiday season and I am blessed to be sharing my Thanksgiving holiday with my 80ish parents and my brothers in Atlanta. In the past years we celebrated with my husband's father and his family when we lived in New Jersey. 
Spending time with my parents now is a celebration of a ritual that began with my mother and is now passed on to me.
I have been the designated hostess of Thanksgiving for the last 25 years, and I use recipes that have been handed down to me from my grandmother Wakefield and supplemented with tasty southern side dishes from the cookbooks I purchased 35 years ago as a flight attendant in airports throughout the south.
Or as my father plainly states his reasons for attending every year, " This is a Wakefield traditional Thanksgiving, tweaked with Robin's recipes from the south".
Except, I cannot make a fluffy pie crust if my life depended on it. (It could be the Cuisinart cannot replicate the cutting of butter into the flour, the way my mother does it by hand with a pastry cutter.)
My mother literally flies in prior to Thanksgiving with her pie crust equipment and pie cloth!
We hosted Thanksgiving in New Jersey for 24 people until we moved to Atlanta in 2012, mostly my husband's family, but my parents also flew in for the festivities. (Dad was not about to miss out on his mother's recipes if I was the keeper of the menu.)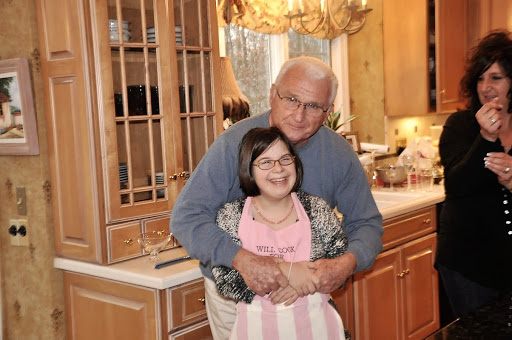 Having family together during Thanksgiving is a celebration of the love we share and the traditions my parents began long before I took over cooking and preparing mom's recipes.
Yes, the food is still the same, but our children enjoy spending time with their grandparents, their uncles, aunts, and cousins.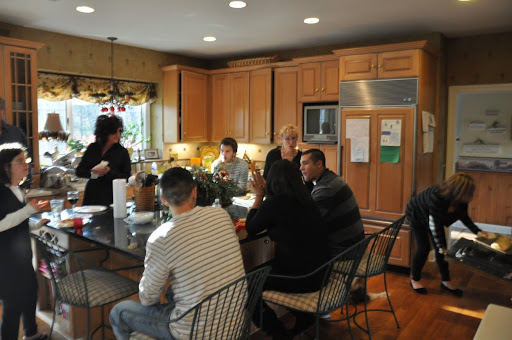 With the children grown and many are living in different cities it is becoming hard to keep this family tradition going. Since we moved to Atlanta, my sister in laws still prepare my menu in New Jersey because they loved my recipes.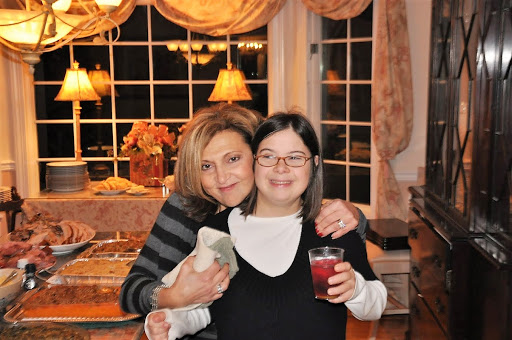 As our parents age and can no longer be a part of our traditional Thanksgiving , we  may need to create a new tradition without the extended families.
My siblings and my siblings in laws are now becoming grandparents and there may be a time where we do not gather as a large extended family when our parents are gone. Our parents are the glue that keeps us together during the holidays.
We will create a  new holiday ritual to pass down to our children and future grandchildren.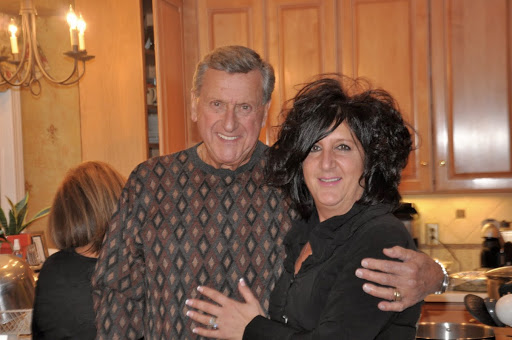 Thanksgiving is a bonding of blood, a ritual based around a menu of collected recipes if you really think about the simplicity of what Thanksgiving really is. You can have Thanksgiving any day of the year really.  It doesn't have to be in November, but because it's a holiday, it's a  tradition, a ritual of giving thanks, sharing love, and breaking bread with our families.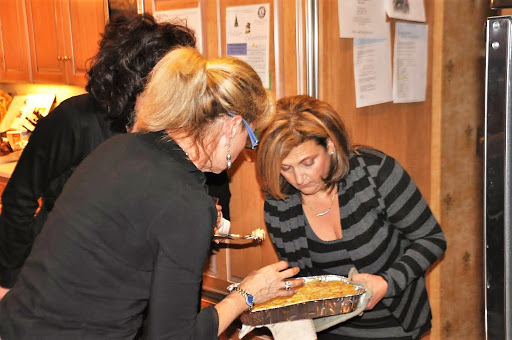 Celebrating Thanksgiving in Atlanta, the crowd is smaller now and only my brothers (who are airline pilots) attend this holiday ritual now. My baby brother only brings half of his family since my nephew plays hockey in Minnesota, but he tries to be here for my parents. My other brother is about to be a grandparent and he may no longer attend our Thanksgiving. The circle of life is now changing the dynamics of my family and it may get smaller every year.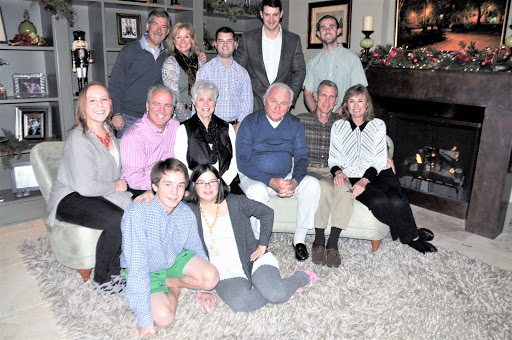 Our children are grown and have lives of their own, but I ask them to make time to be with my parents because time is not on my parent's side.There will come a time where we will not have my parents here on Thanksgiving or I may have to fly up to Minnesota and take the Wakefield Thanksgiving recipes with me.
It is important to me to have my children spend as much time as they can with their grandparents until memories are all they have.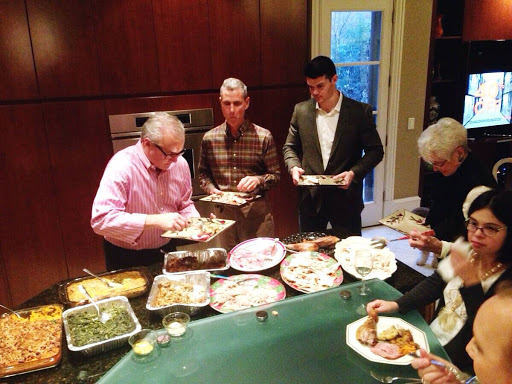 Preparing my home for my Parents:
My parents have different needs now too as 80ish adults.
They can still fly and travel on their own, but that may not be the case in the future.
I make sure the house is warmer for them, the pathways are well lit, and they sit in the stiffer chairs in the family room. (Soft deep down cushions are harder to get up off of.)
They use the guest bedroom with the bathroom that has a large walk in shower. The bathroom has a nightlight in it.
I think about their needs as an aging adult and make sure my home adjusts to their needs.
My mother is very comfortable now giving directions and overseeing the cooking rather than actually preparing them with me.
Her taste and sense of smell have diminished  so I make sure everything is seasoned properly.
However, my mother still commands the making of the pie crusts.
I fail, but I love the fact she still is called into duty over a flaky pie crust.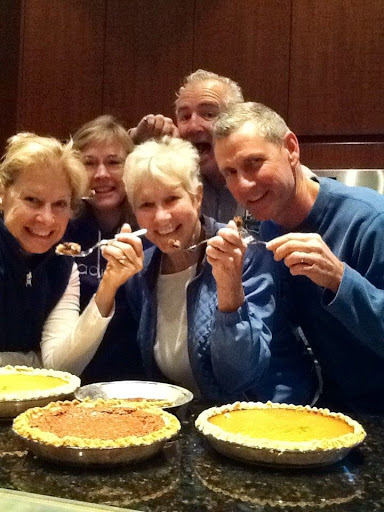 I hope you are still lucky to share your holidays and traditions with your parents and your elderly relatives.  This time of the year is so special. Let them know how much they are loved this holiday season!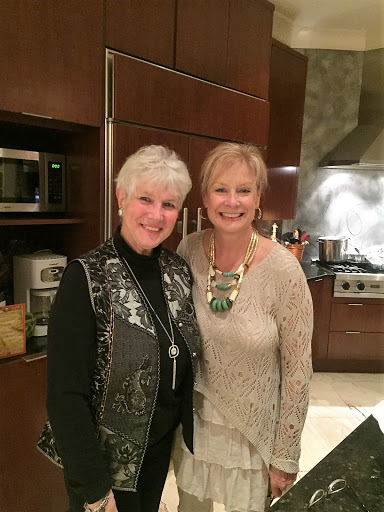 In case you want to know my menu here it is!
Robin's Annual Wakefield Thanksgiving Menu:
Appetizers are brought by my guests for the 12:30 Football Game
Honey Baked Ham
Mashed potatoes
Yellow Squash Casserole* I use Pepperidge Farm stuffing instead of Saltines
Pillsbury Crescent Rolls
Mincemeat Pie* (I add apples to my pie)
Whipped cream
Vanilla Ice Cream
All side dish recipes have been doubled to accommodate 25 people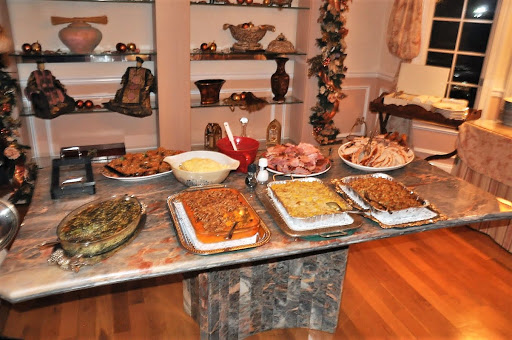 My New Jersey Thanksgiving Table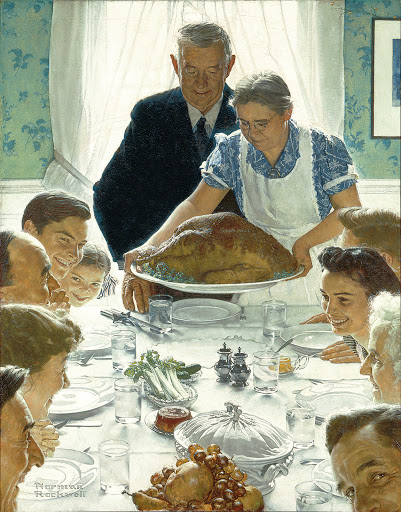 Norman Rockwell,

 Freedom from Want,

oil on canvas, 1943
Thanks for stopping by!
I would love to hear from you!
Follow me on Instagram, Twitter, FaceBook, Houzz,LinkedIn, and Pinterest too!
Blessings!