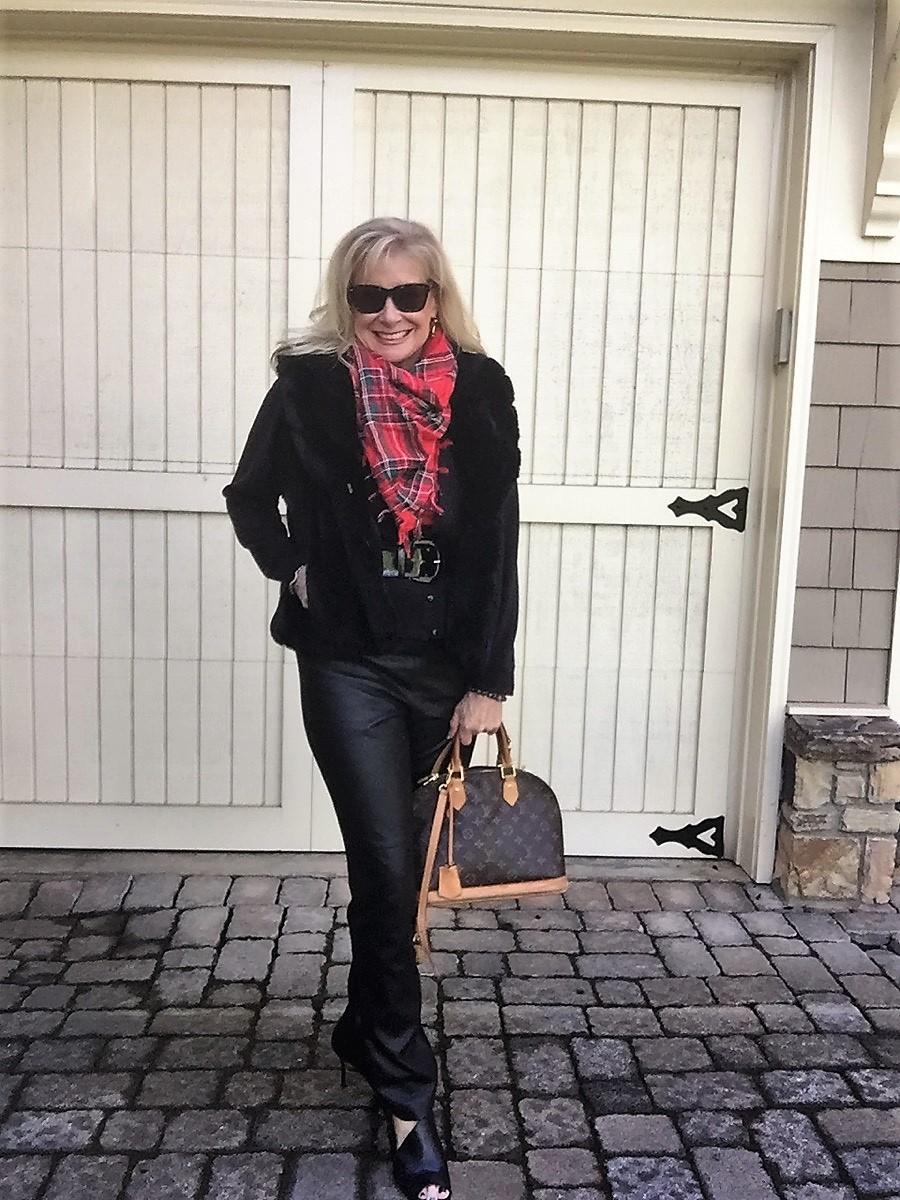 Do you  dress in a holiday style while working?
 I have a busy month of daily meetings with my clients, but I still  try to look festive and stylish as an interior designer during this holiday season. 
I love this time of year and usually my design business slows down a bit  where I can schedule "girl time" and enjoy the holiday season over a lovely lunch in Atlanta.
So I dress for work and for daytime holiday parties. I don't have the time to go home and switch outfits.
I have so many lunch dates in the next 2 weeks that I may need to work out more!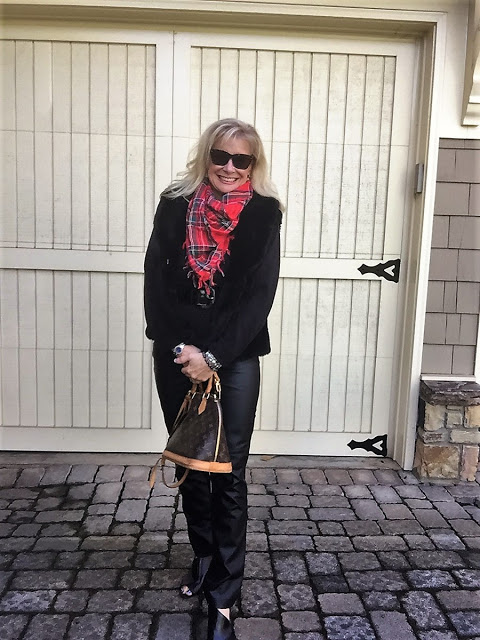 Today I decided to "faux up" my look with faux leather pants and my faux fur vest.
The pants are so comfortable and stylish.
I actually have on a red sleeveless top (which is hidden) underneath a black sweater that I belted.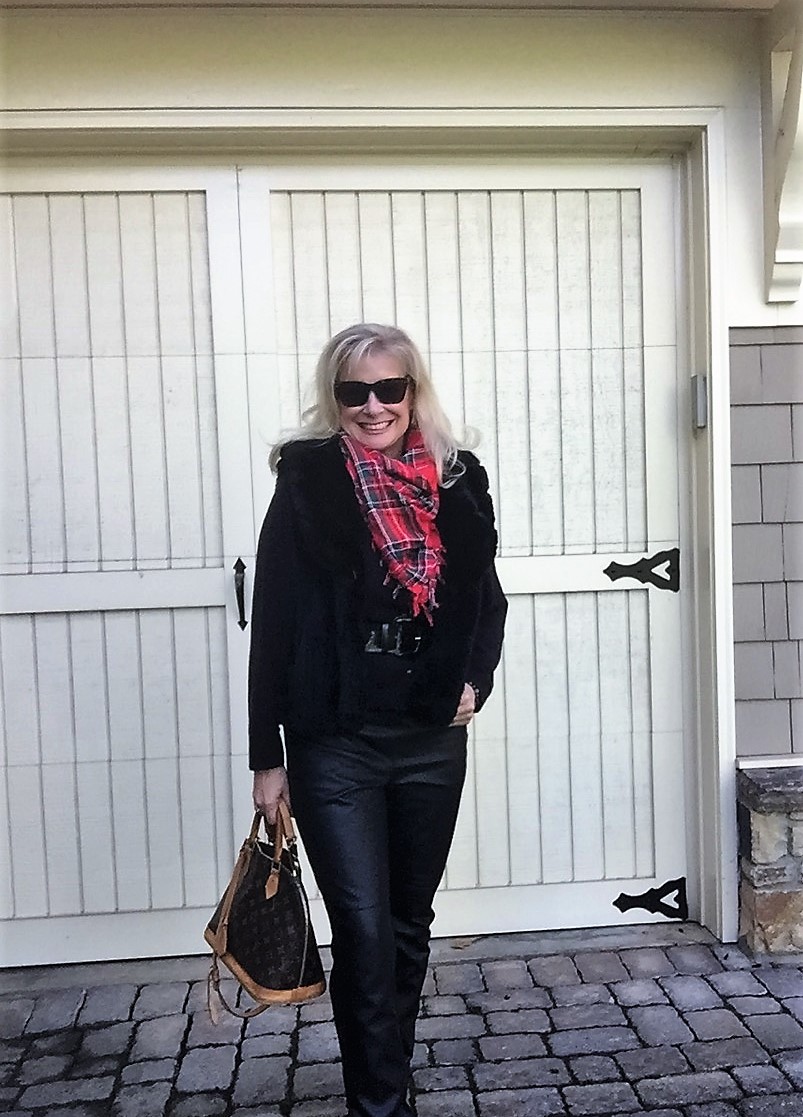 And I put on my red tartan plaid scarf that is only worn in December. I do not wear a lot of red during the year, but I wear red during the holidays.
For fun I wear my little diamond Christmas tree earrings, which are 15 years old. My clients do not see them when my hair is down, but I wanted you to see them.
Anyway, gotta run and  meet with my clients on their kitchen renovation then out to lunch!
Tis the season!!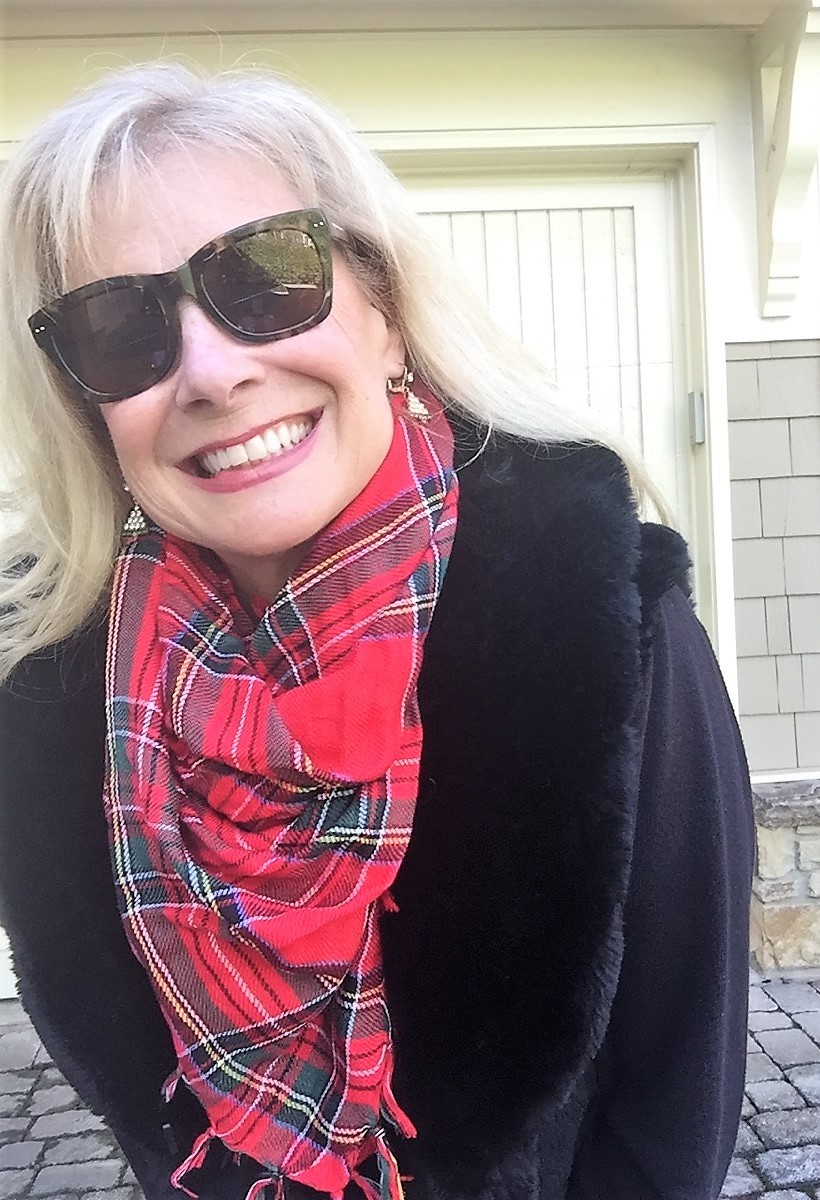 Thanks for stopping by!
I would love to hear from you!
Follow me on Instagram, Twitter, FaceBook, Houzz,LinkedIn, and Pinterest too!
Happy Holidays!