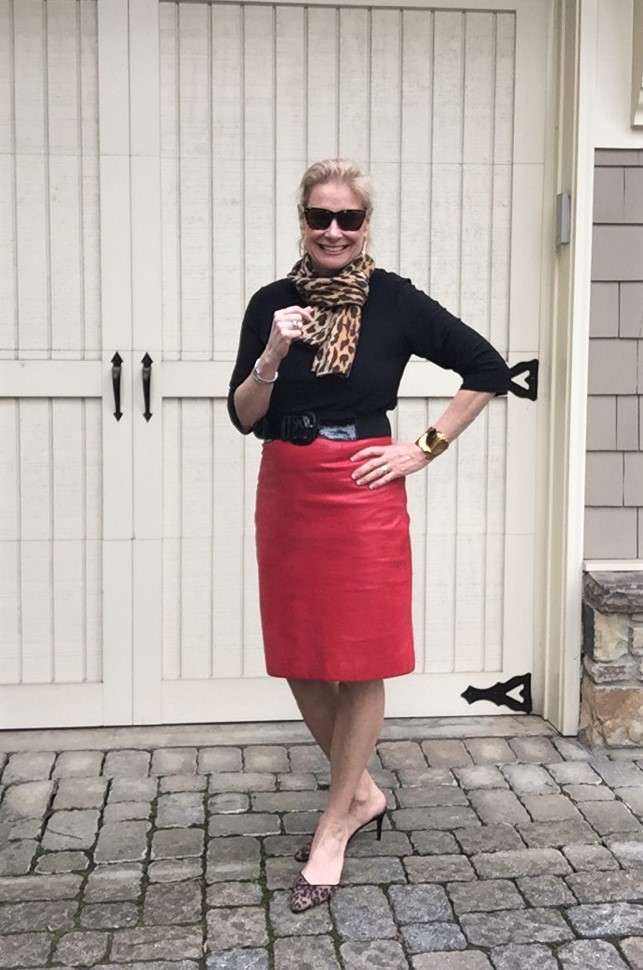 Today is Atlanta Falcon day in Atlanta and to show team spirit I'm wearing this red and black outfit on my Friday date night! In case you're not a football nut like I am, The Falcons are playing the New England Patriots in the Super Bowl this Sunday.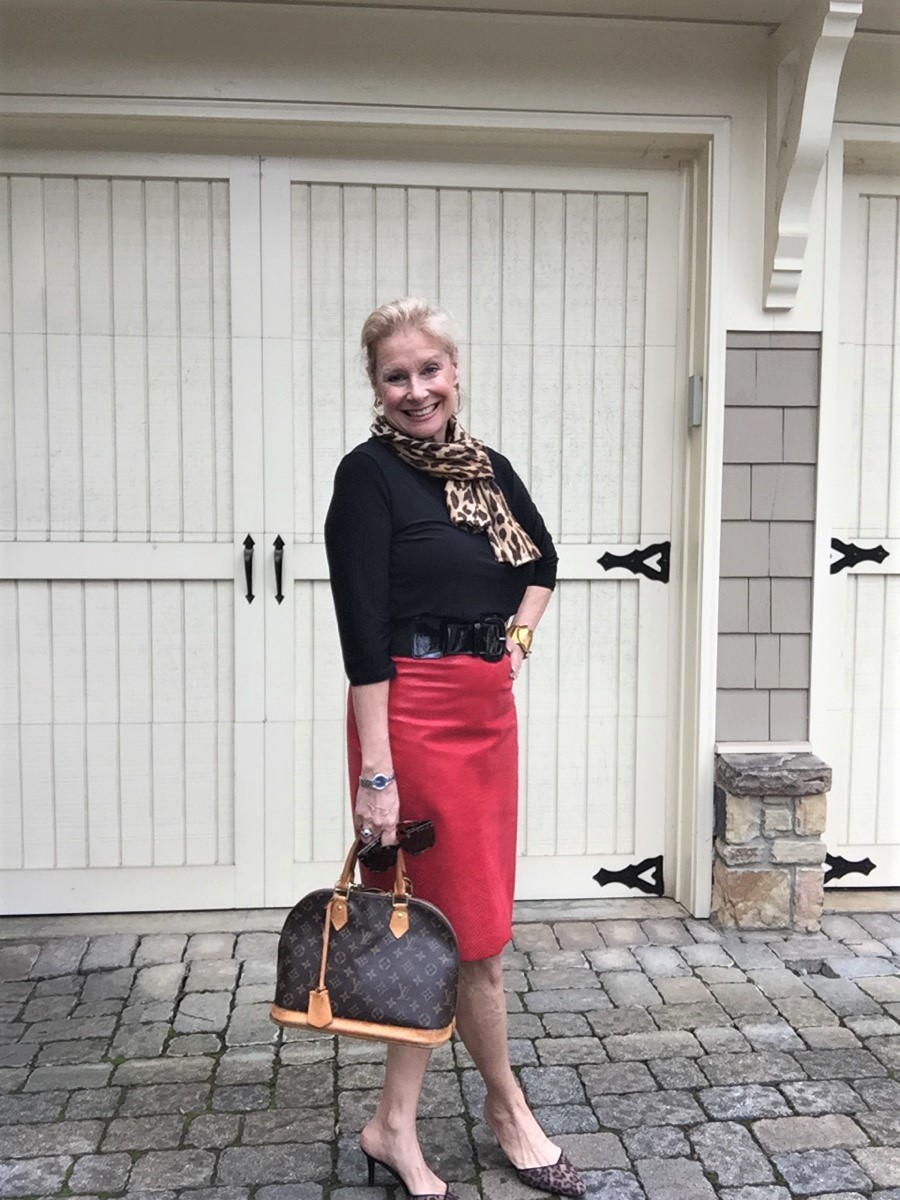 I love a little animal print to go along with my red leather skirt. This skirt is 15 years old and still a classic piece in my closet.Perfect hem length for me.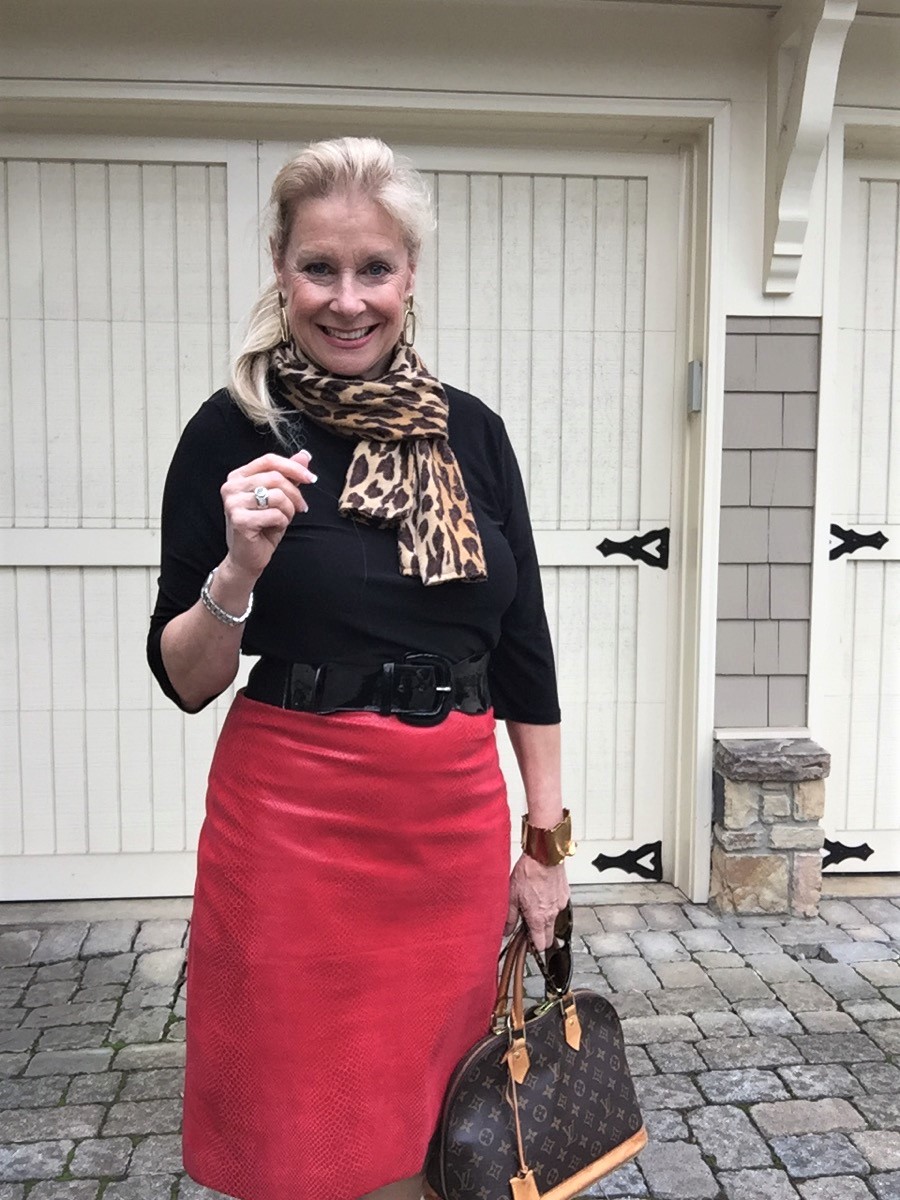 I bet I'm not the only person in Atlanta wearing red and black today!
So happy the Falcons are playing in the Super Bowl on Sunday.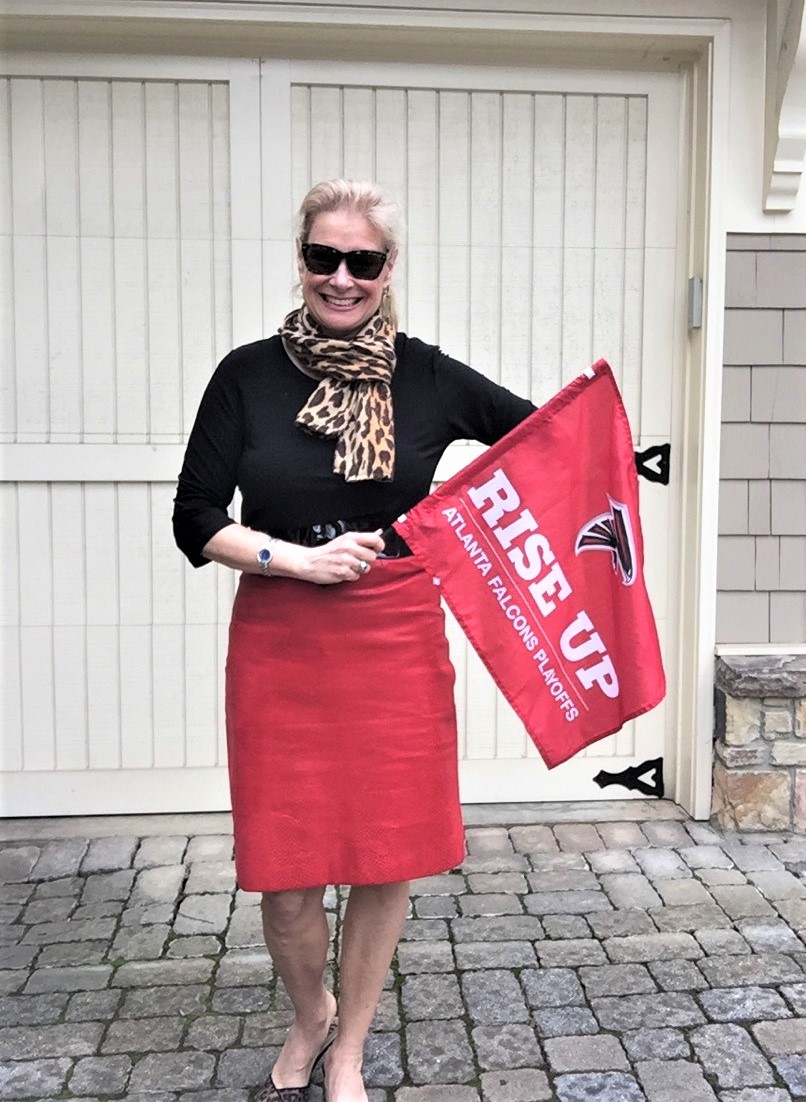 Rise Up!!!
Stay tuned because I have more exciting news to share with you!
You can see what's about to happen if you follow me on Instagram  or on my Facebook page!
Have a great weekend and thanks for stopping by!