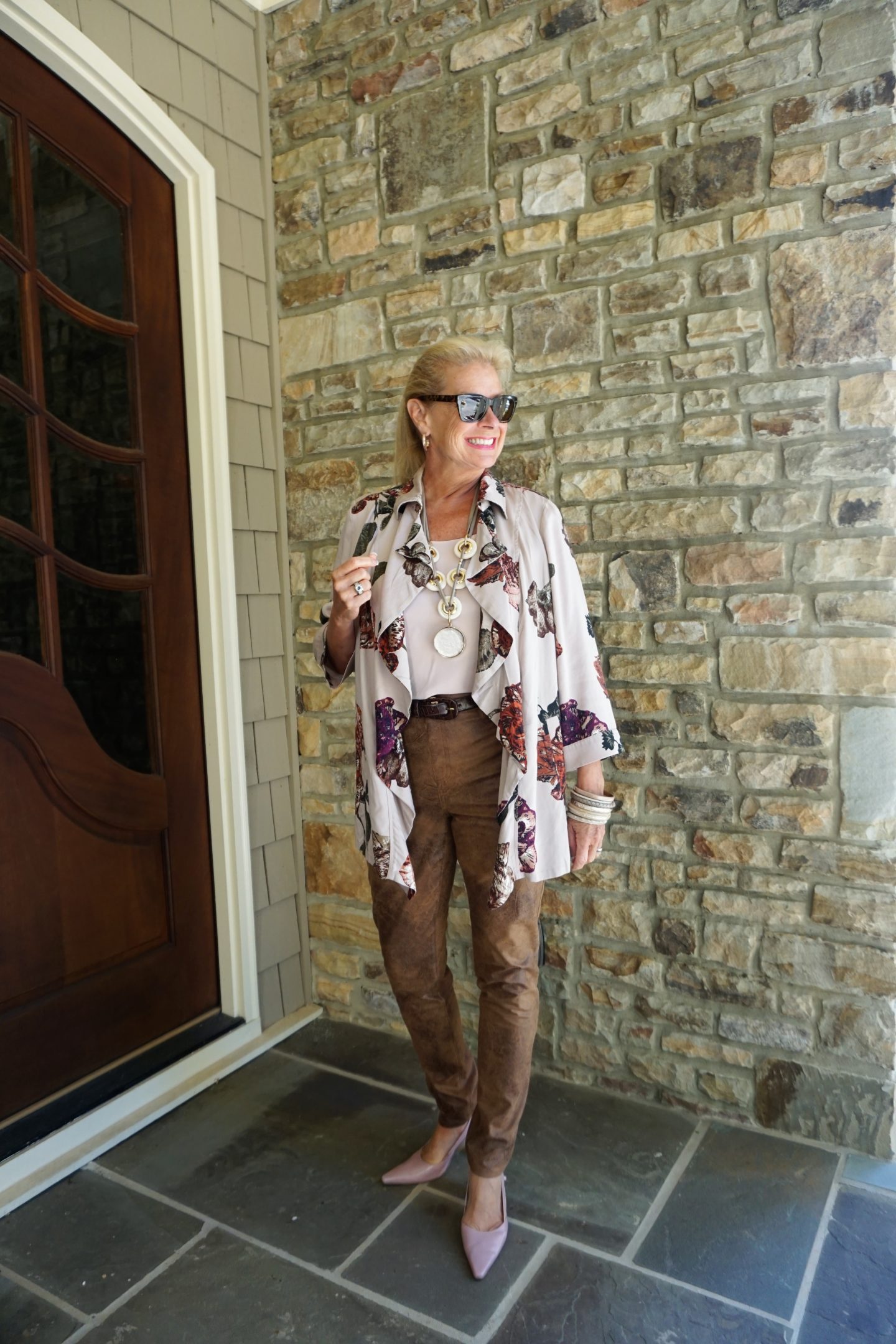 Can you believe it's November? I want to share with you my latest Fall fashion: Floral and Fabulous Faux! ( I "F bombed" my title. LOL!!)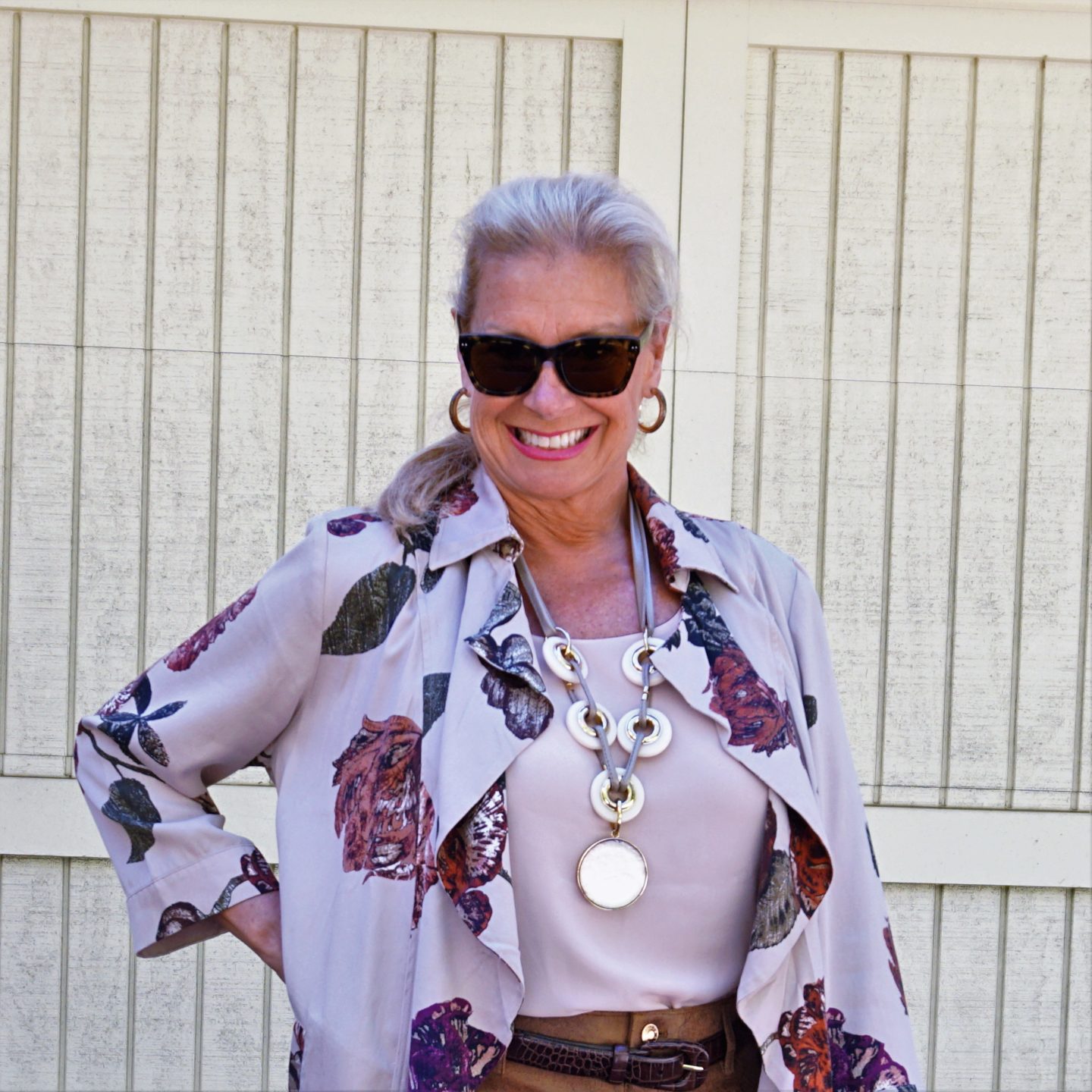 This fabulous find is from Chico's. I was looking for pink tops in October for my breast cancer post and immediately fell in love with this reversible top from the Travelers Collection and on one side it is a dusty pink and the other side was a rich mahogany color. Having one top with 2 sides is a winning combination!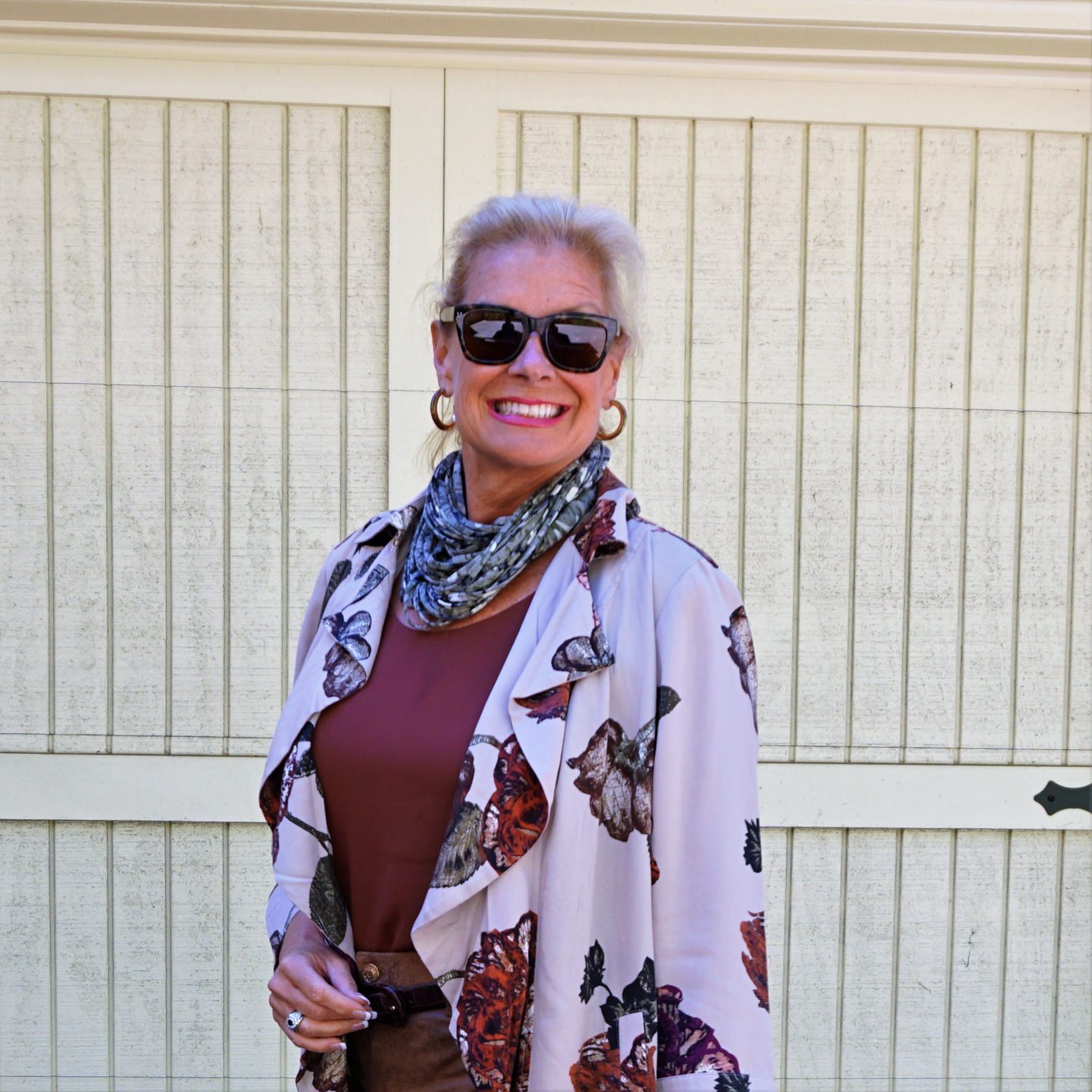 The soft floral jacket and the faux suede pants had my name written all over them, so naturally they needed to come home with me! I highly recommend you try the faux leather pants. So comfy and stylish
The jewelry worn with the dusty pink side is also from Chico's but I purchased it last year, but it goes so well with this year's fashion.  I wore the camo scarf/necklace from Necknots with the mahogany side.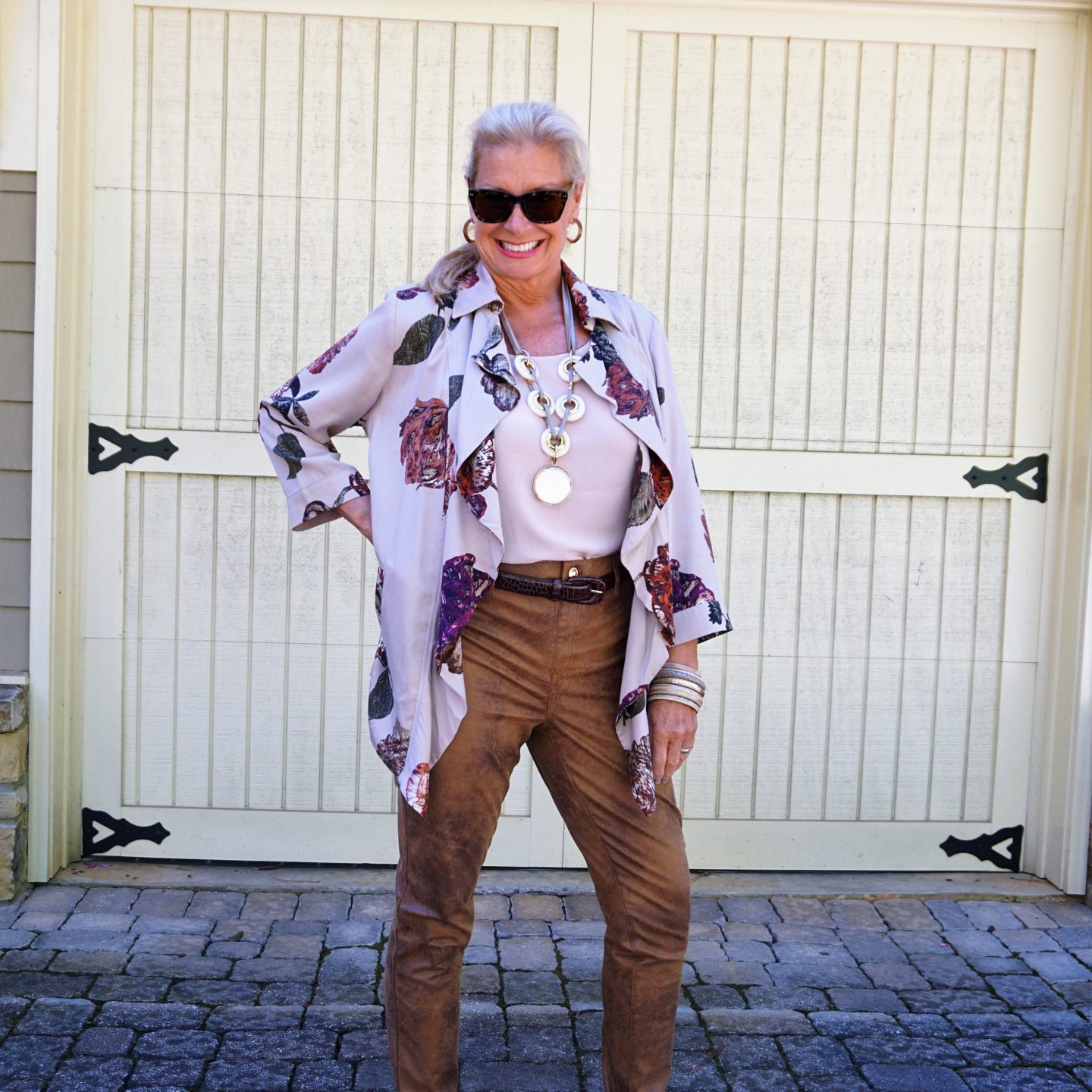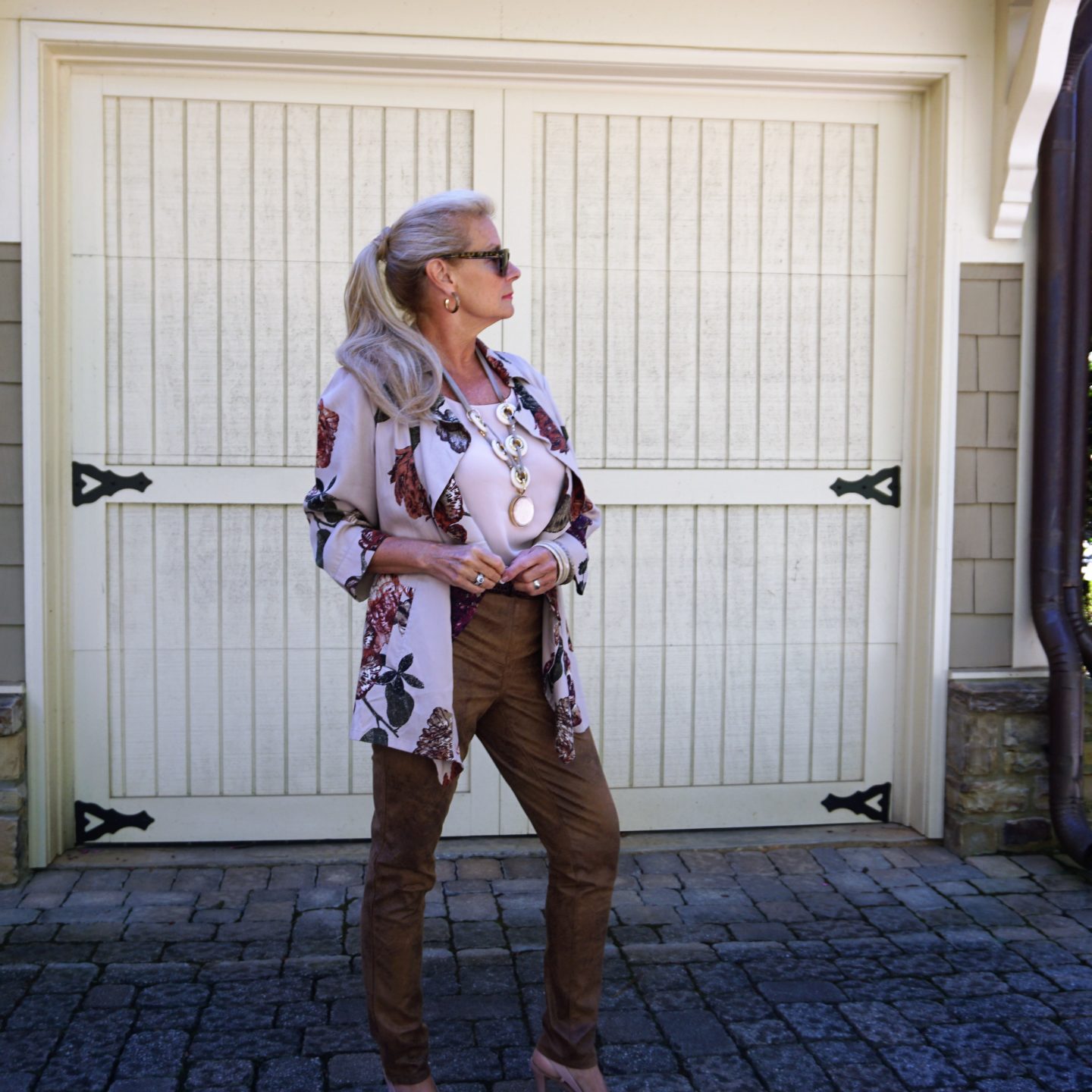 This outfit is perfect for work because I dress business casual when meeting with my clients or like tonight when I will be attending an event where  the best interior designers of Atlanta gather to network with the design community and  listen to a few interior designers share their story and their success. I needs to be representing tonight!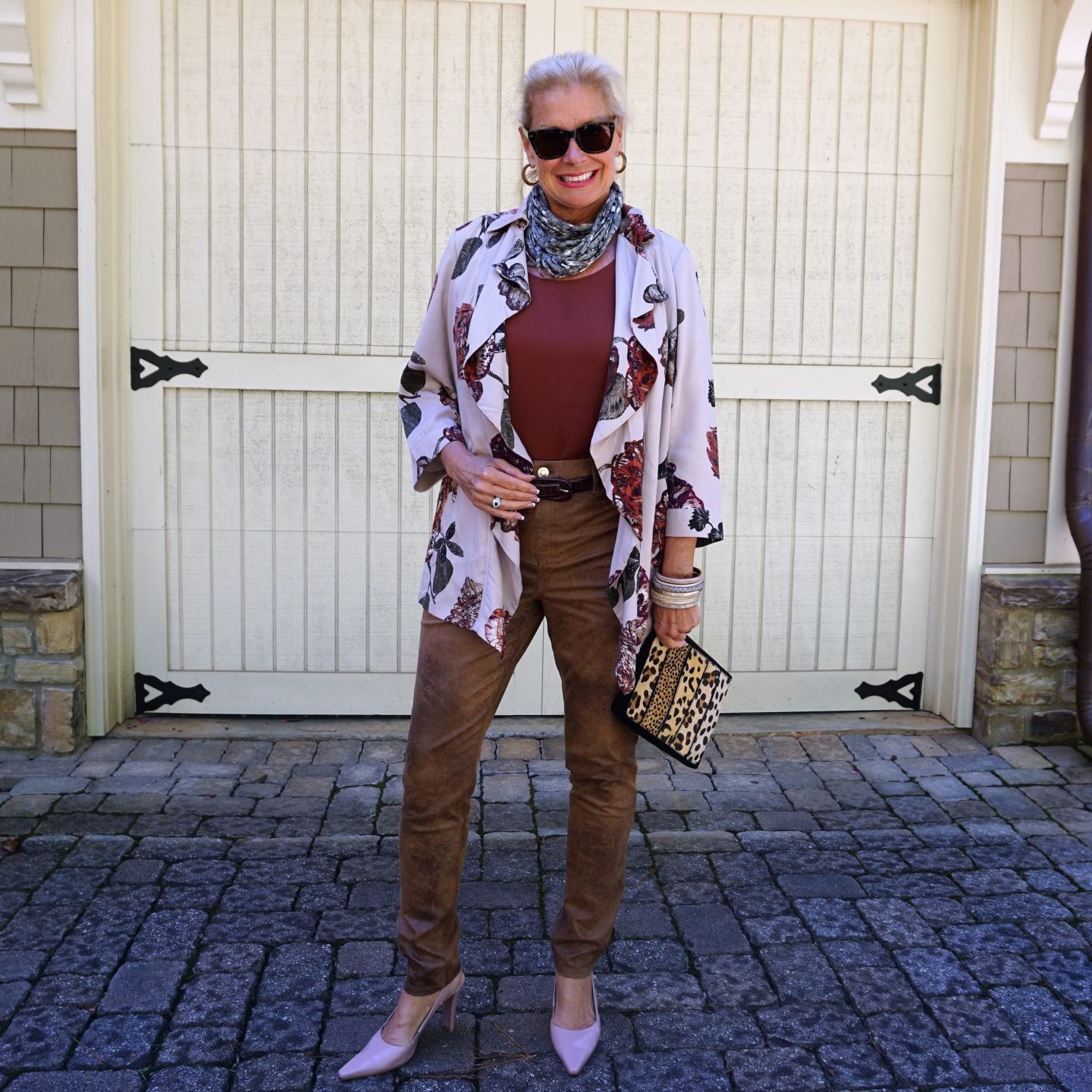 Which way do you like the top? Do you prefer the dusty pink or the mahogany?
I haven't made up my mind yet, but I need to get ready for a client meeting before i head to the design event.
Decisions, decisions!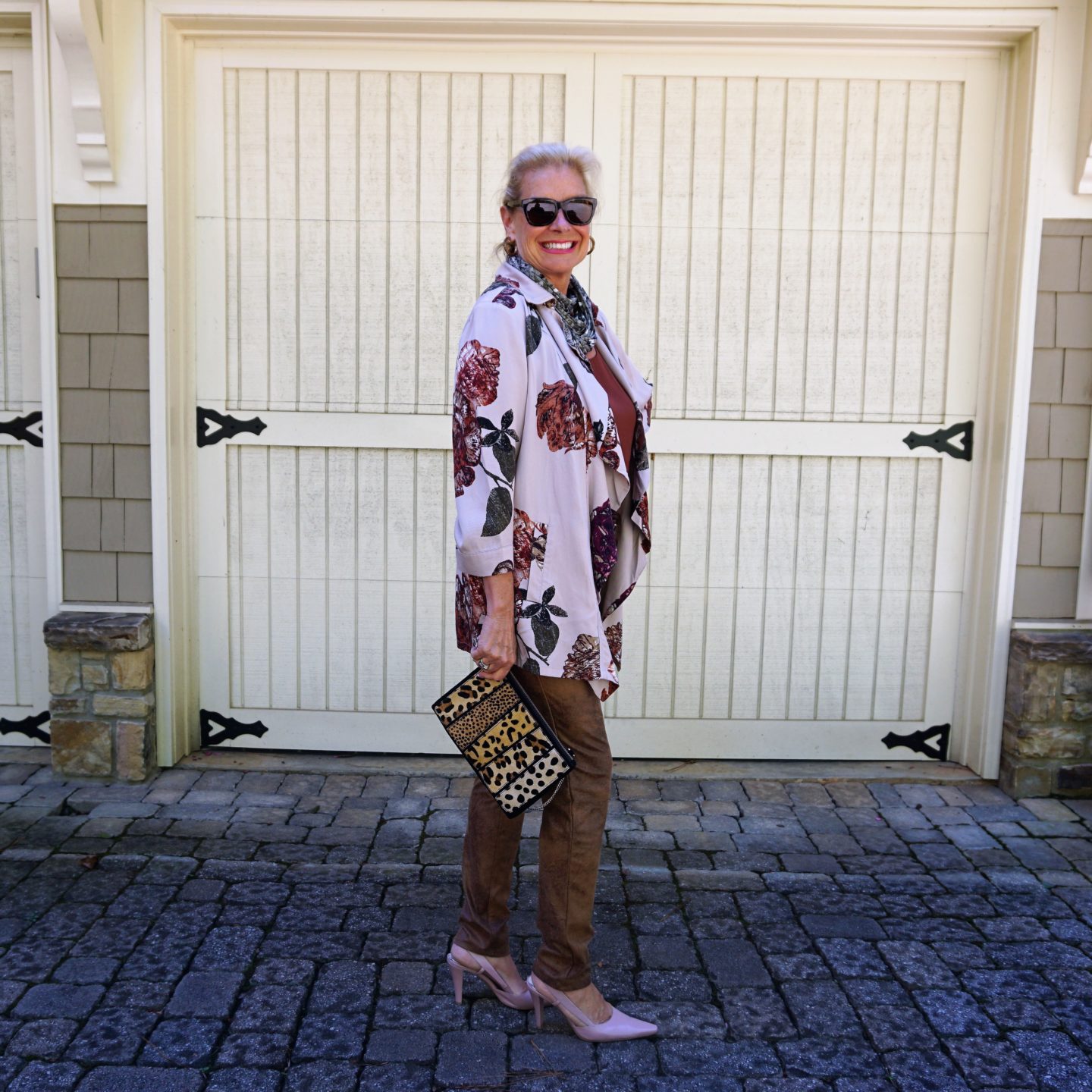 Thank you for stopping by today!
I hope you're living your best life now and that age is just a number to you too! I would love to hear from you!
Follow me on Instagram, Twitter, FaceBook, Houzz,LinkedIn, and Pinterest too!
Hugs!