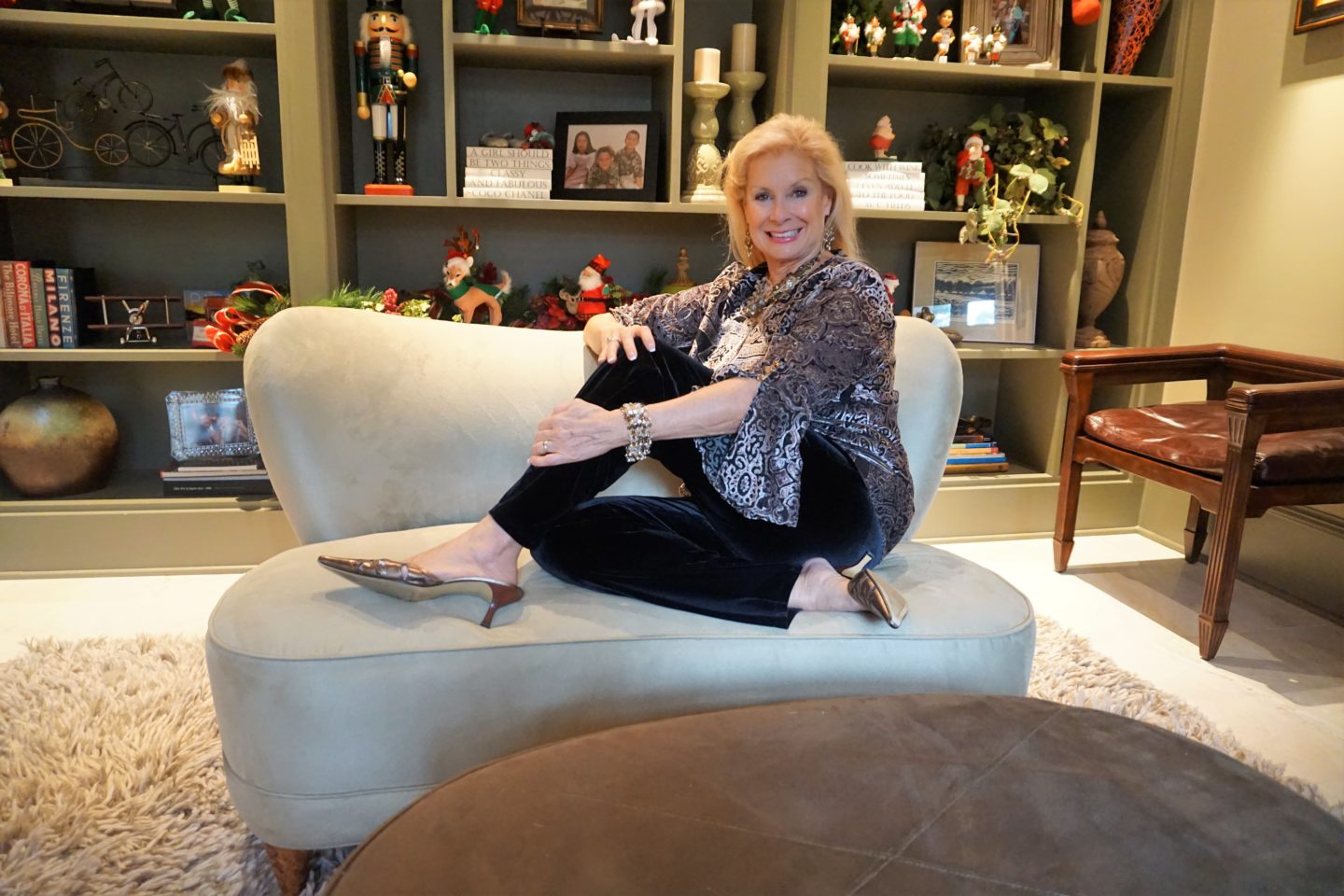 Happy holidays friends!
Can you believe we're having snow flurries in Atlanta today!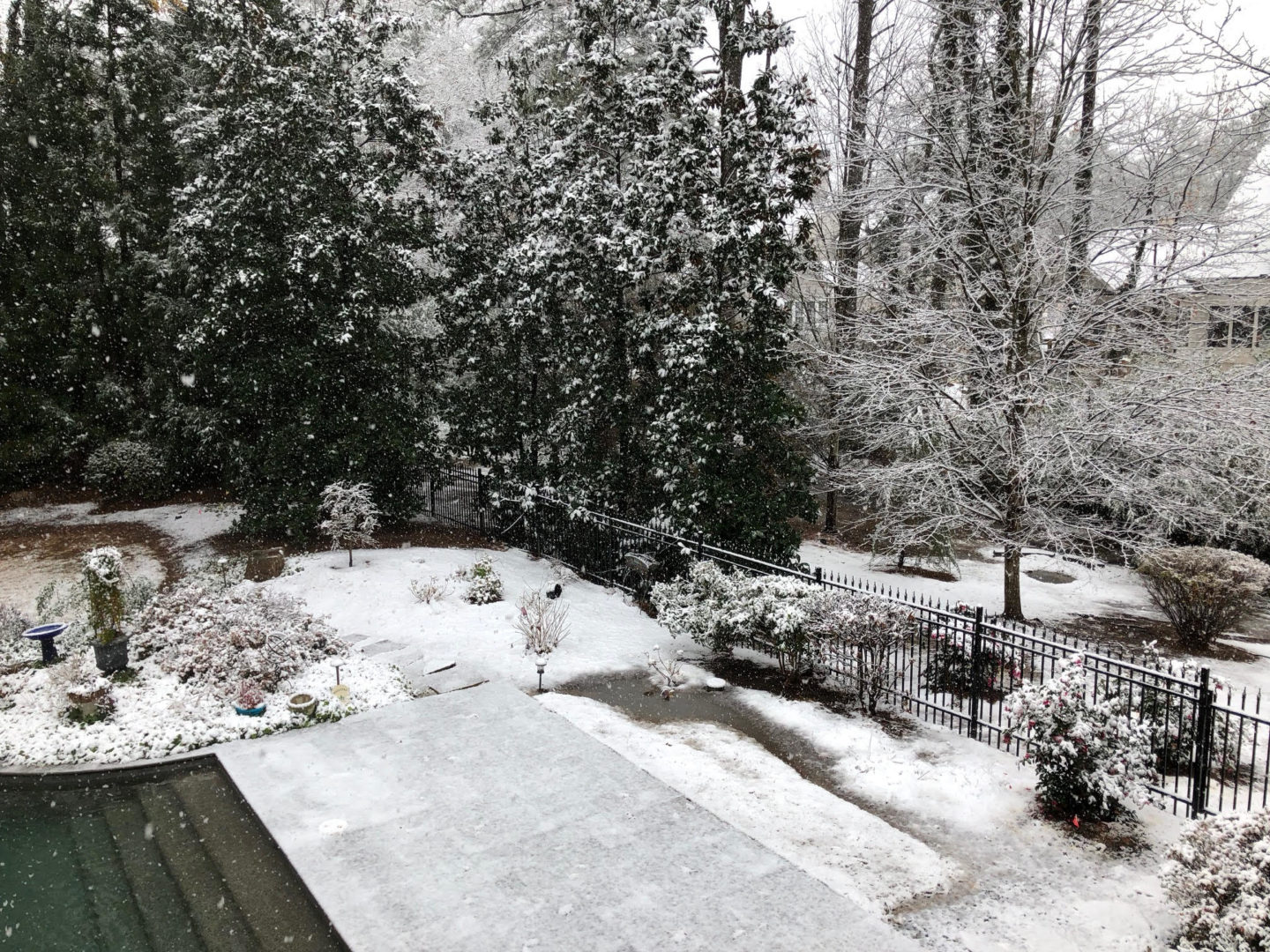 I am working from home and I thought I would share my holiday fashion while giving you a tour of my home dressed up for Christmas.
The Front Door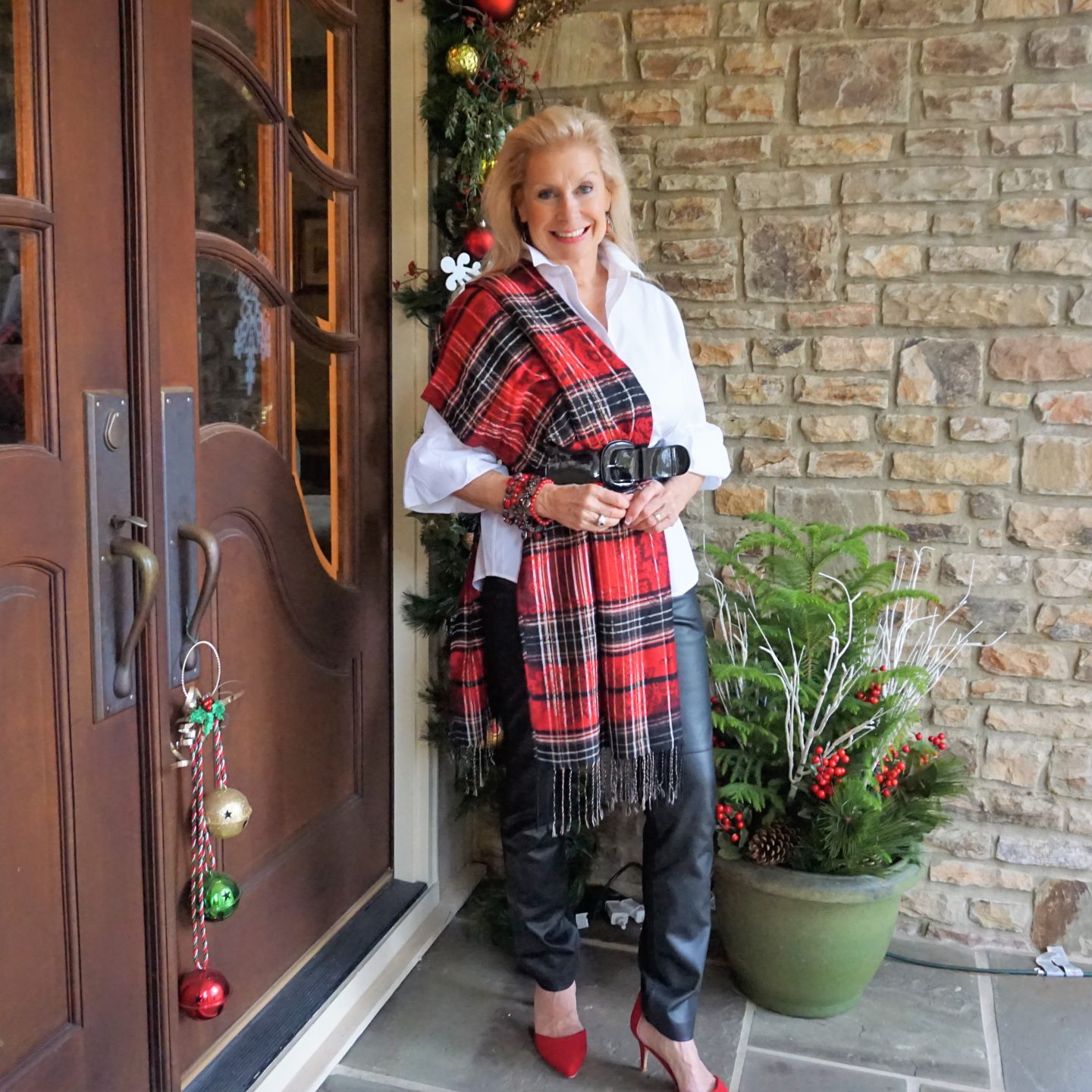 My front door is covered in ornaments, snowflakes, and faux garland. There is a real Norway pine in the pot, but faux greenery and fake LED birch branches from Target.
You can more of my red plaid fashion here.
I add extra greenery to the garland to fill it out more. All the ornaments are shatterproof.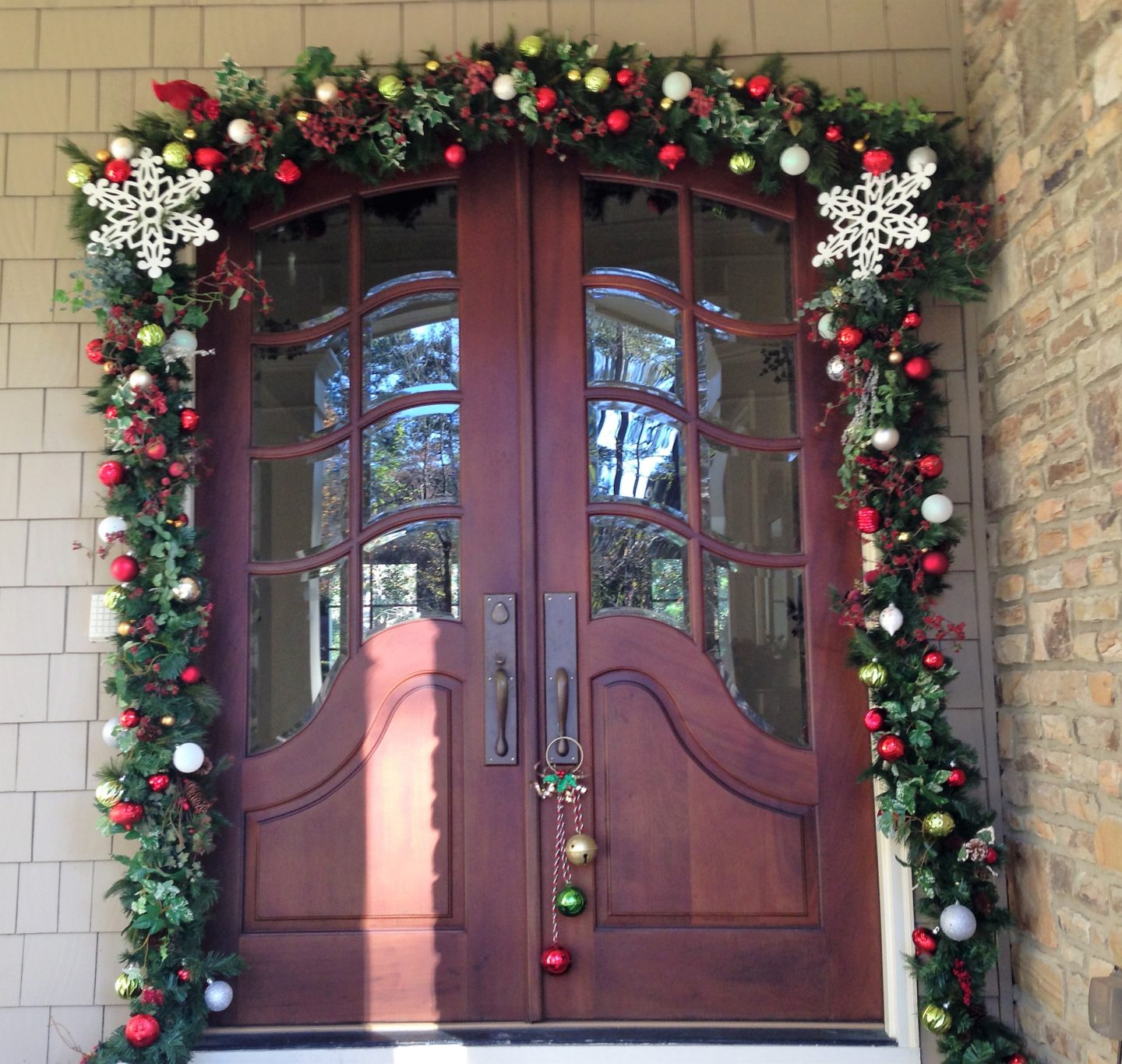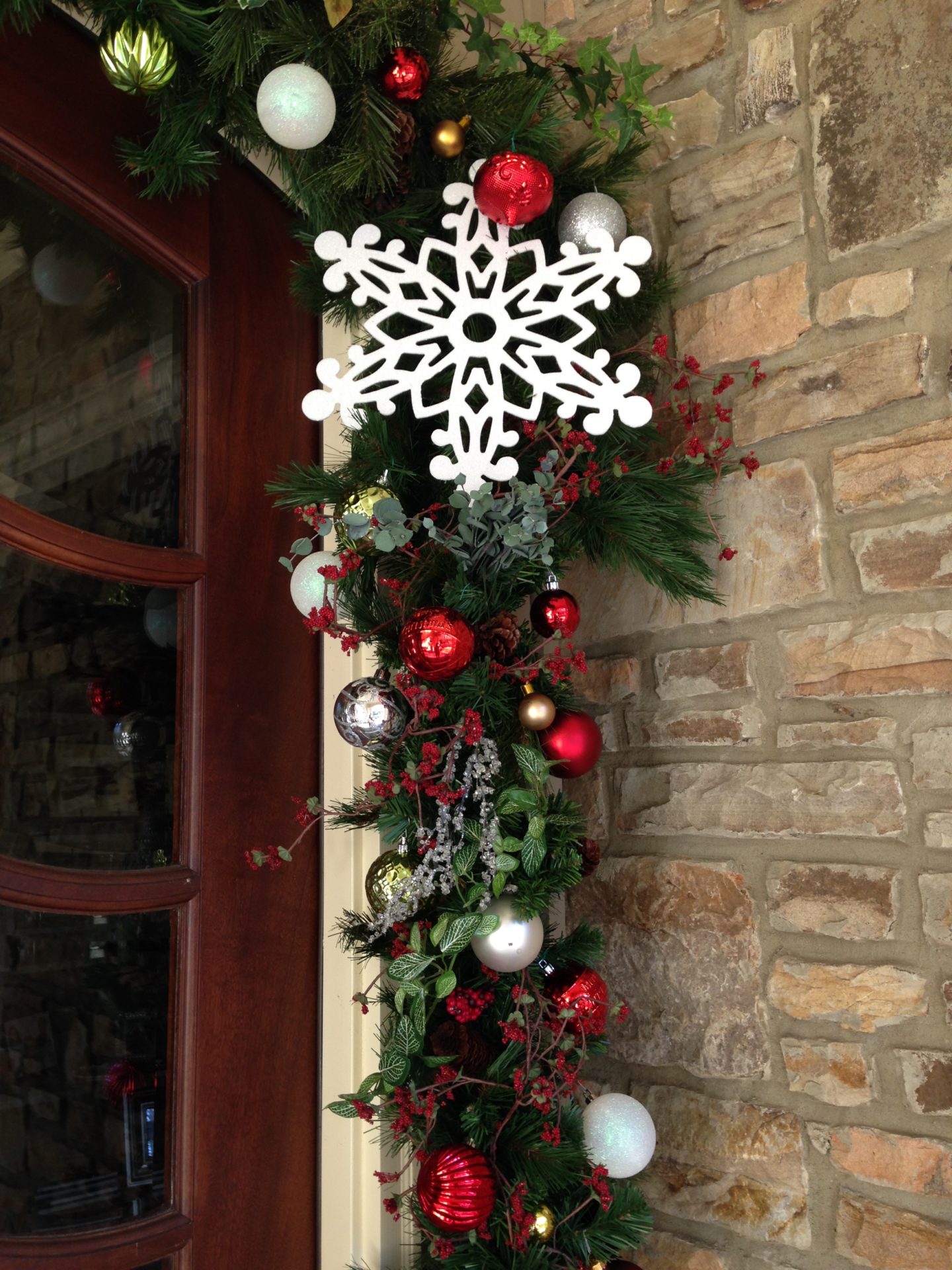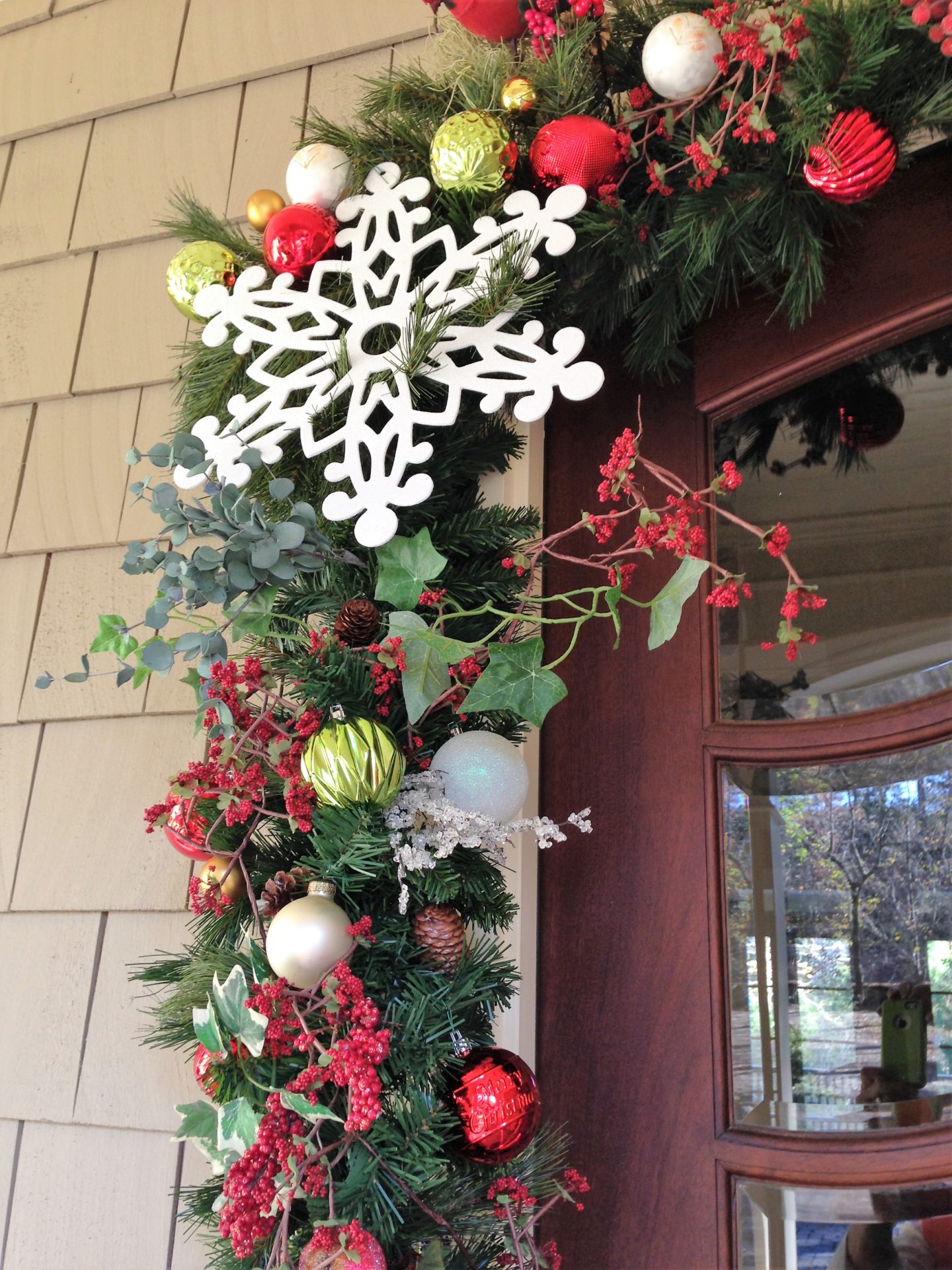 I also have a tree on my front porch that is also decorated. Decorating a tree with all the trimmings makes the front entrance so festive! I need to find a vinyl round tablecloth to make it a tree skirt! Next year I'll add wrapped presents under the tree, but I'm so busy this time of year!!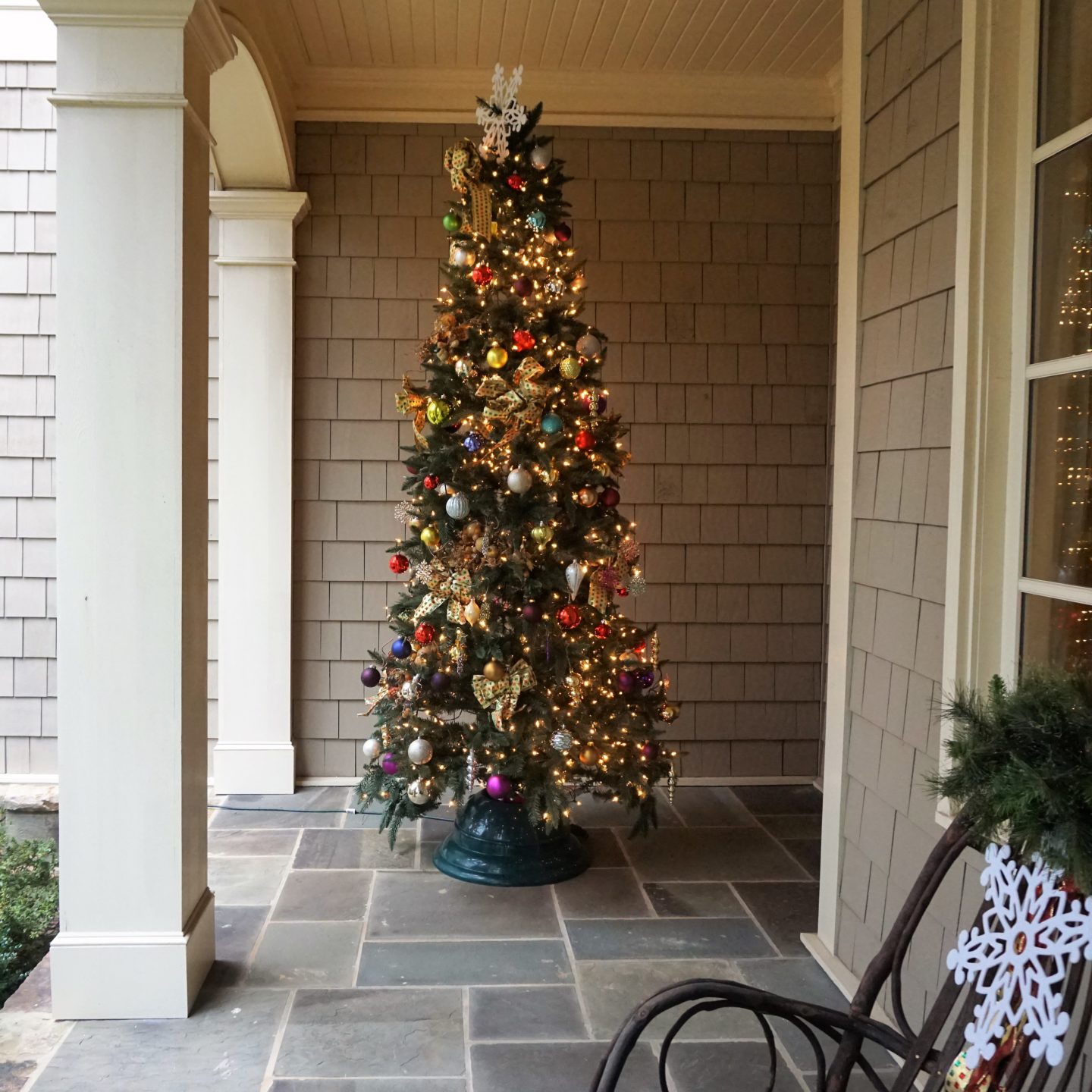 Yes, Bruno loves his photo taken.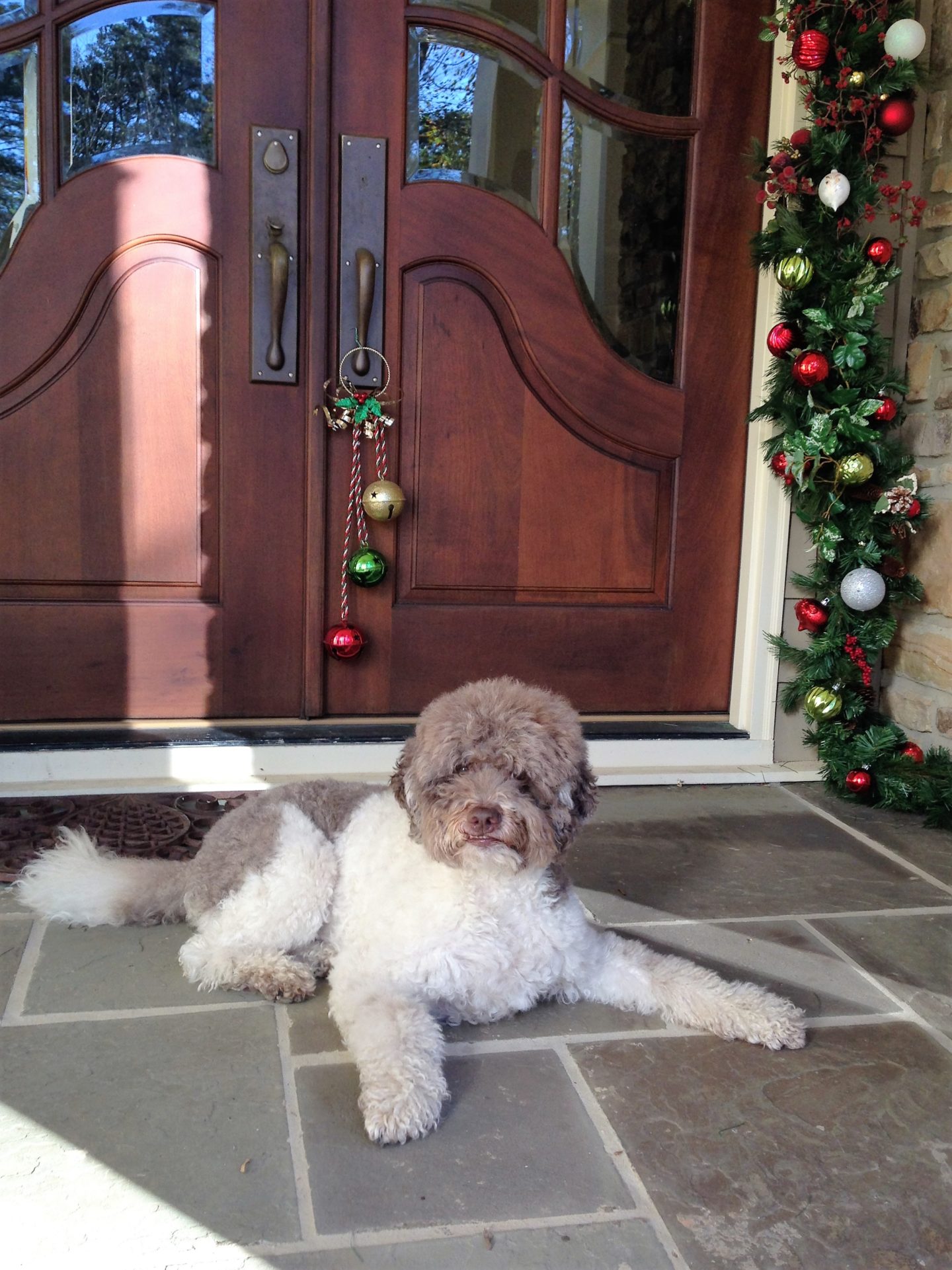 The Sitting Room
My sitting room is a small room off the foyer and it is my favorite room of the house.  It is also the Red and Green room where my bookcase is filled with nutcrackers, Santas, and Annalee holiday dolls I have collected for 30 years. Bookcases are great places to add holiday decor!
My look is from Chico's. I layered 3 necklaces to create a chunky necklace. Velvet is a wonderful trend again this year!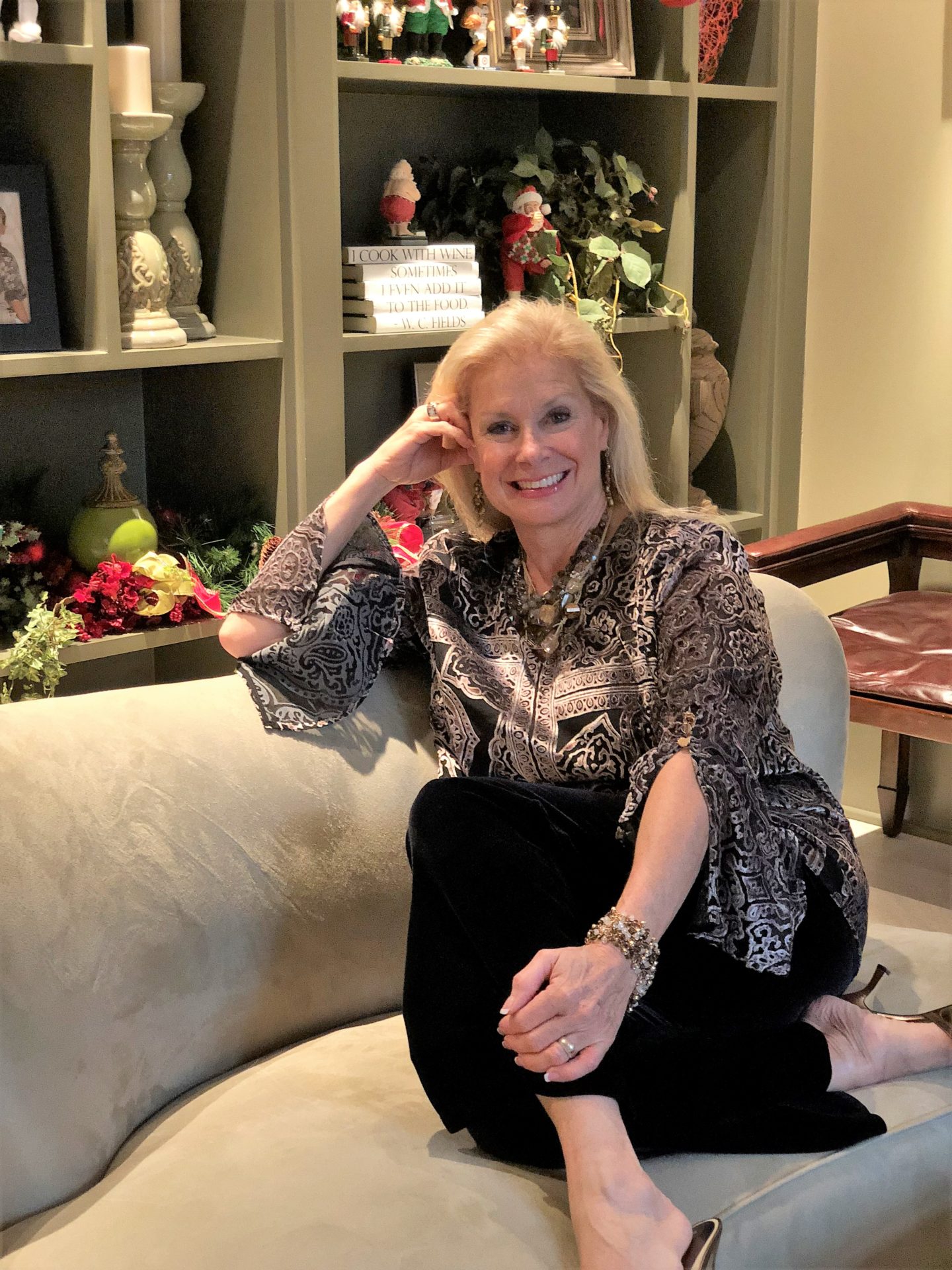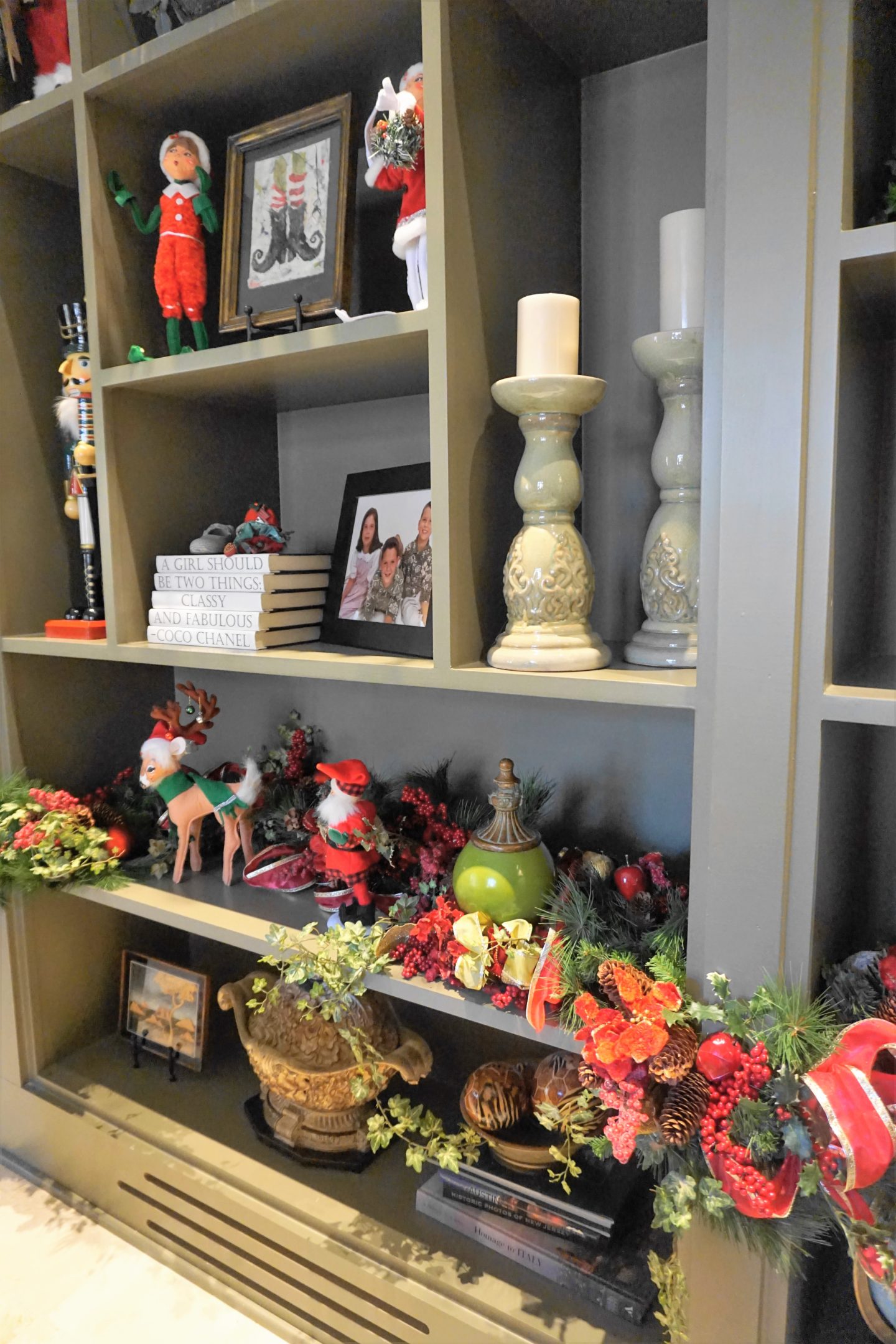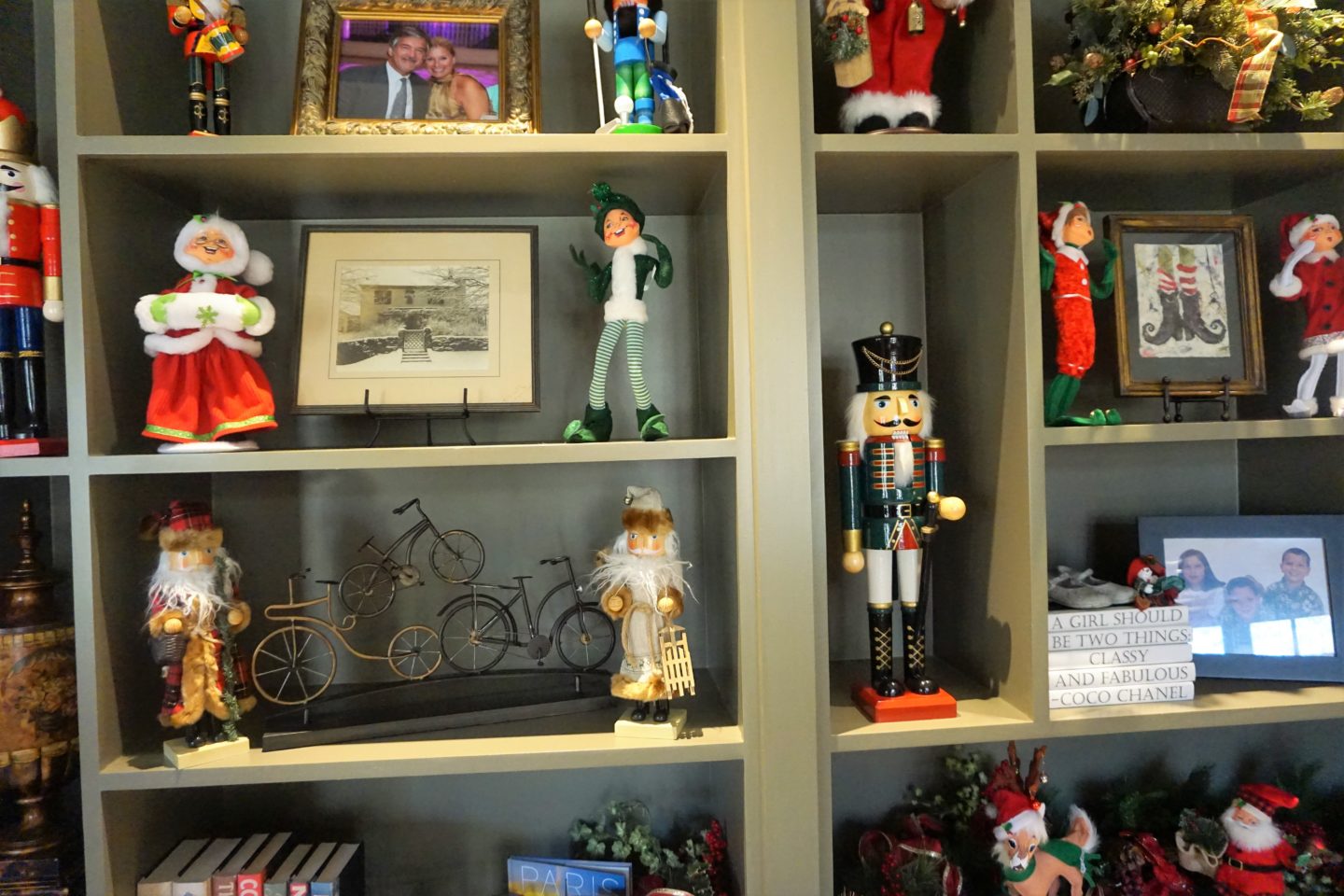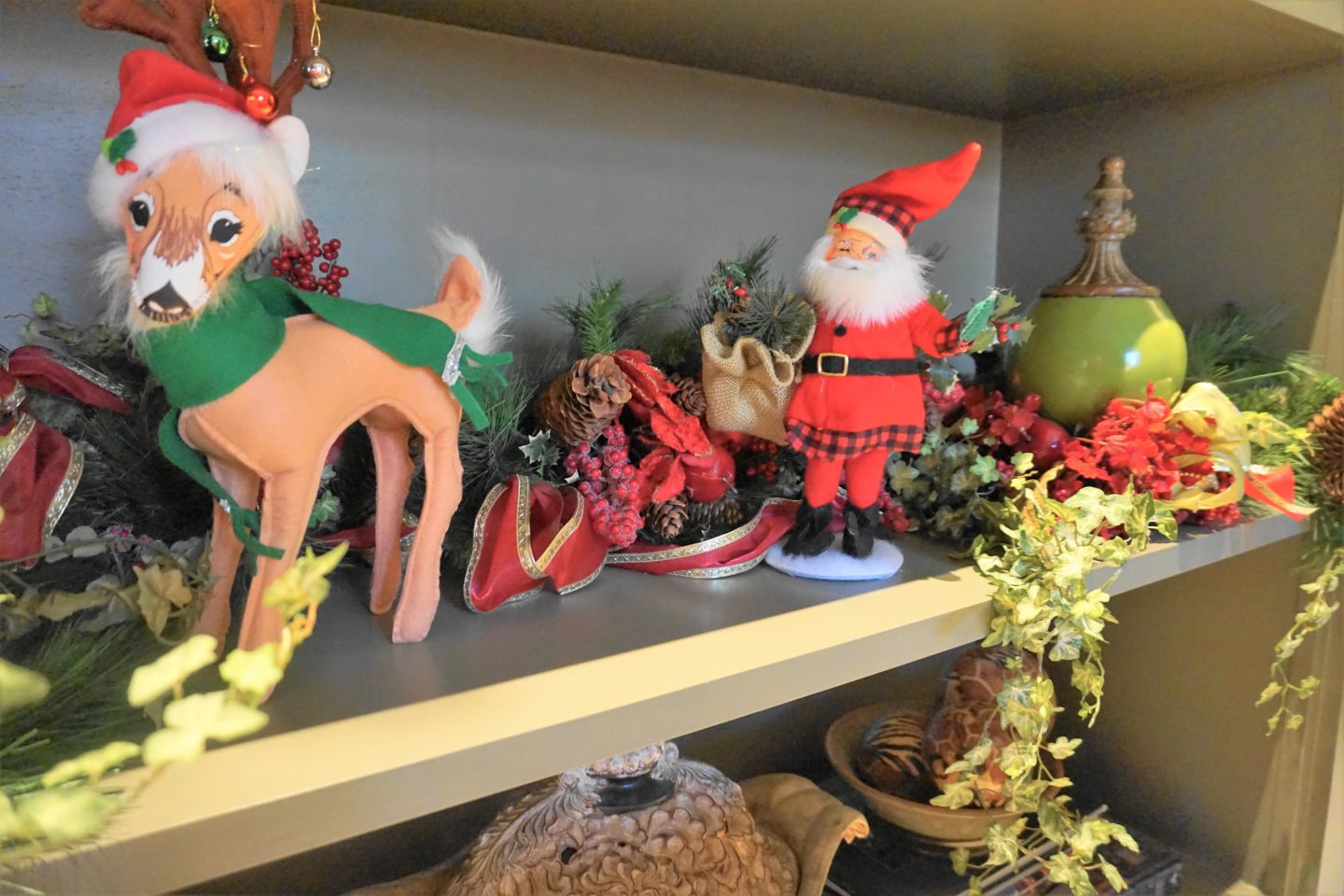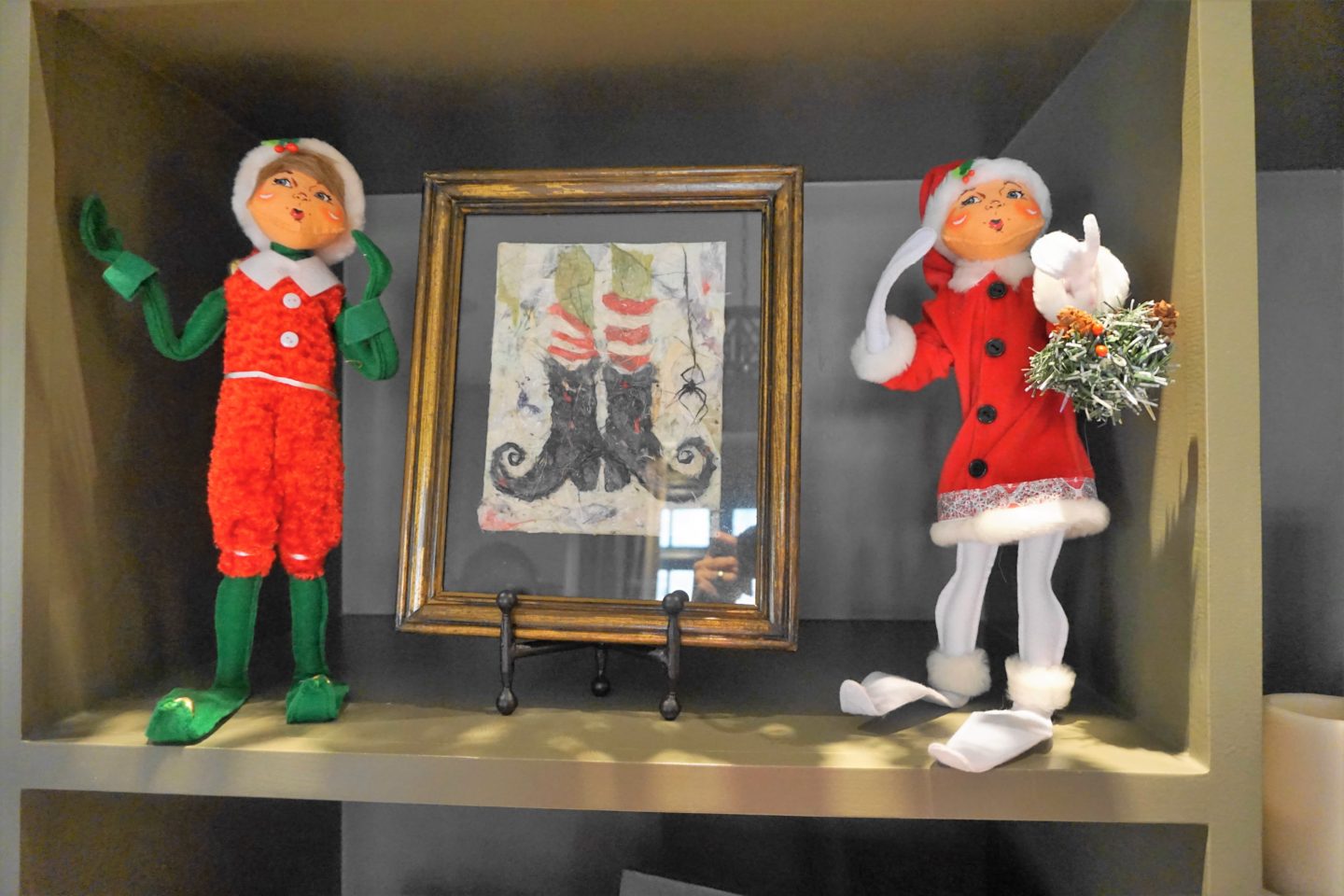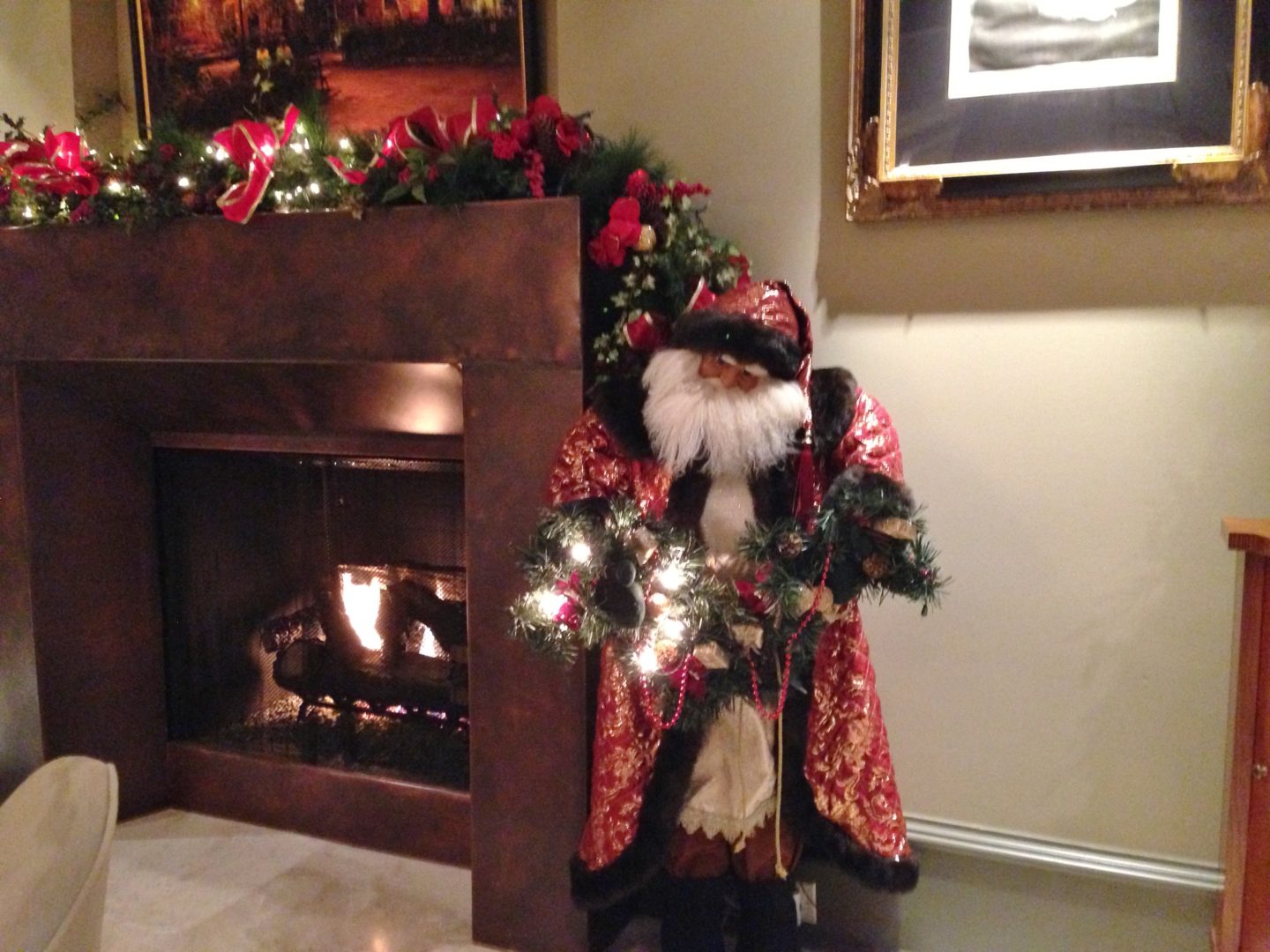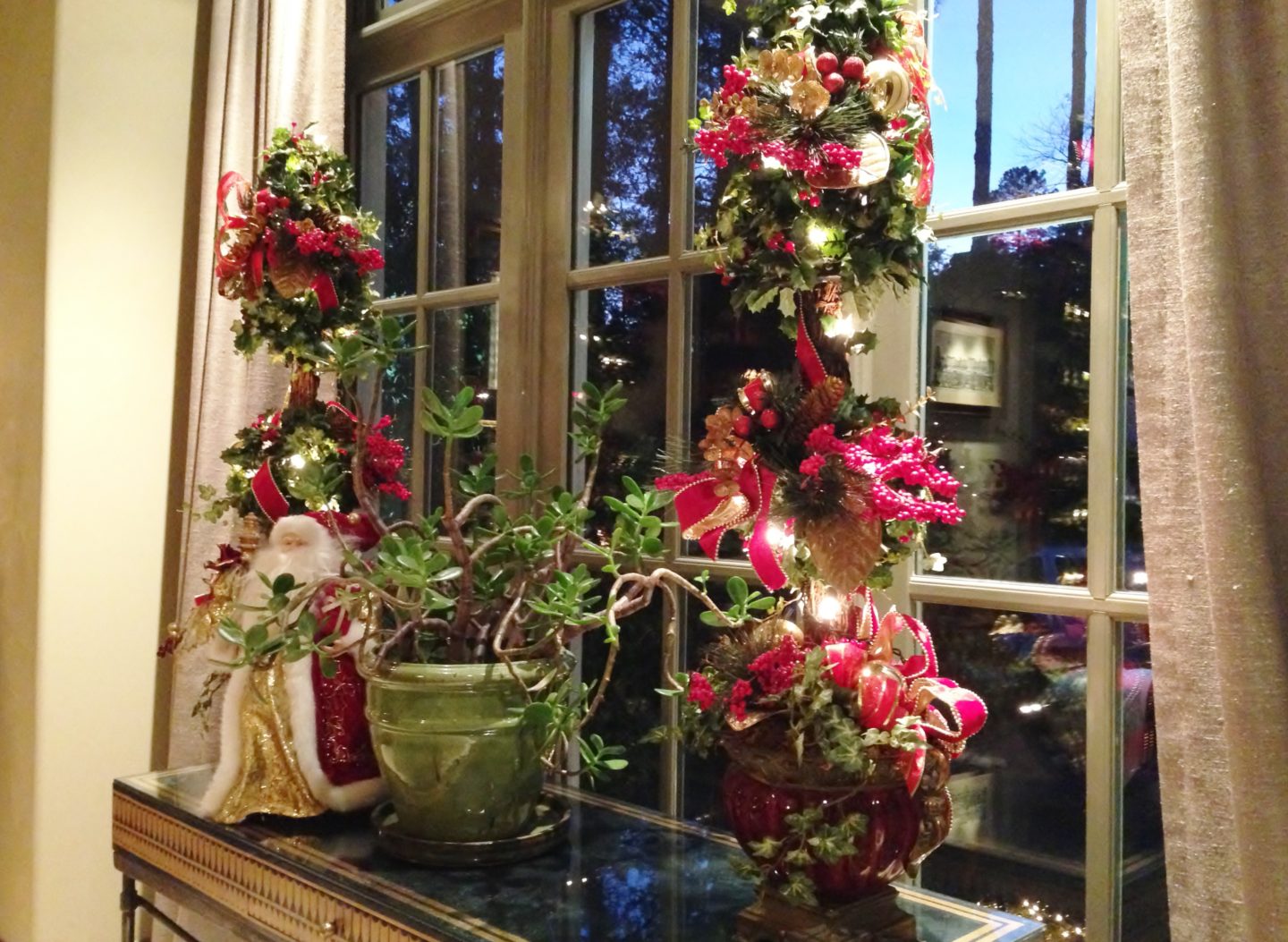 The Dining Room
This room is a coral, red, bronze, and pink room because the colors compliment my marble dining room table. Every year I assemble over 100 floral pics, greenery, and fill the top of this floating server. The table is always set with my wedding china because we hardly ever use it. It is part of my holiday decor.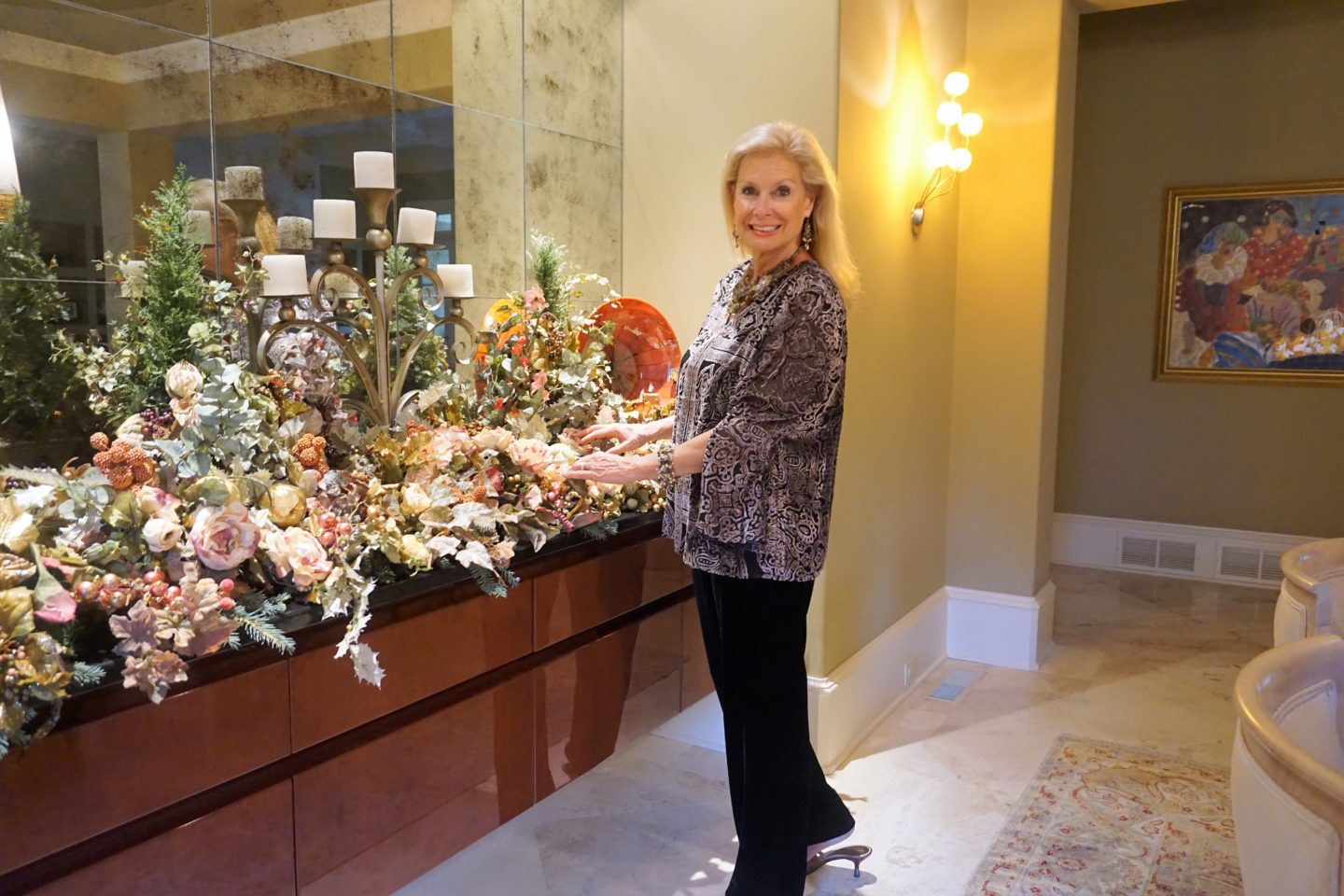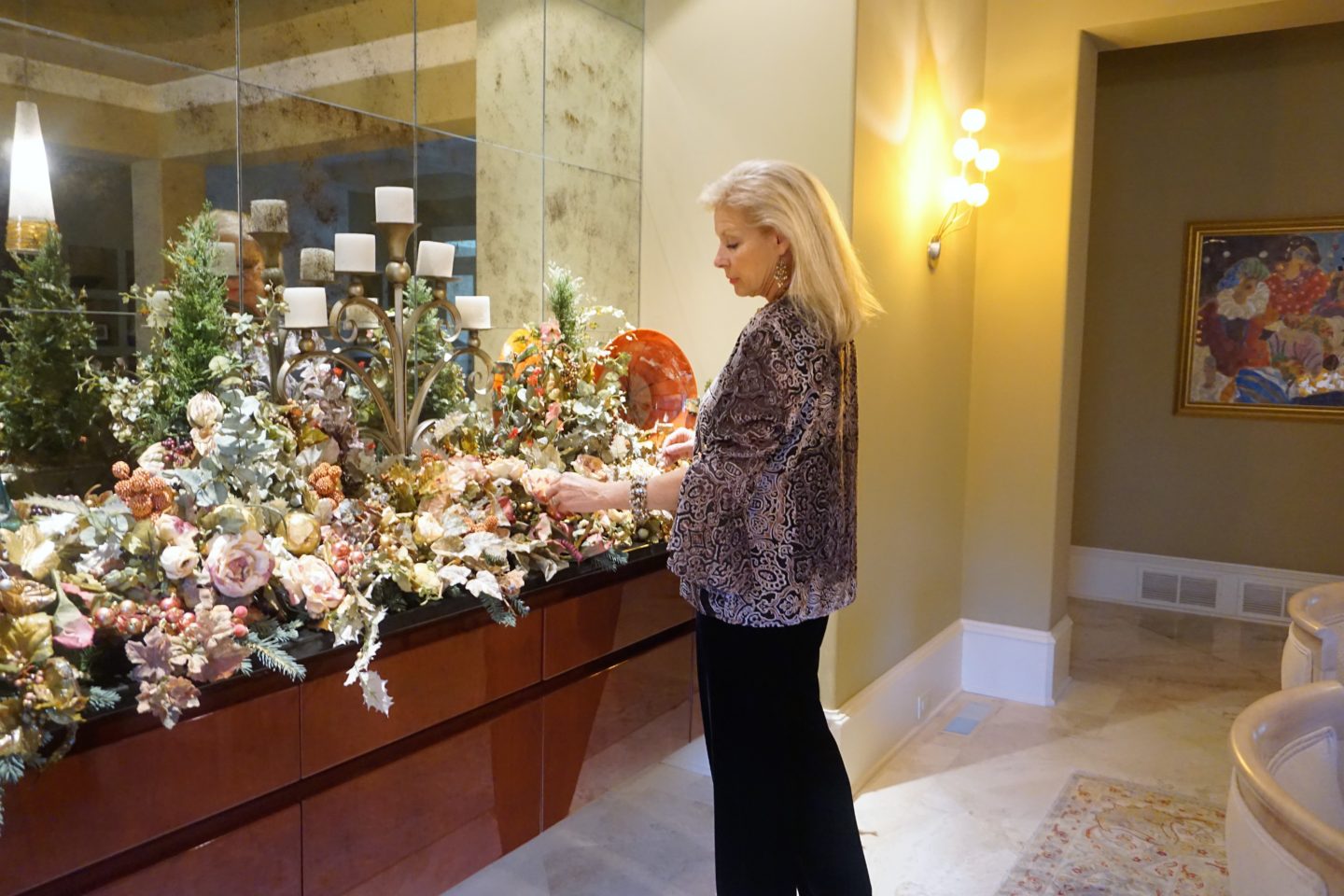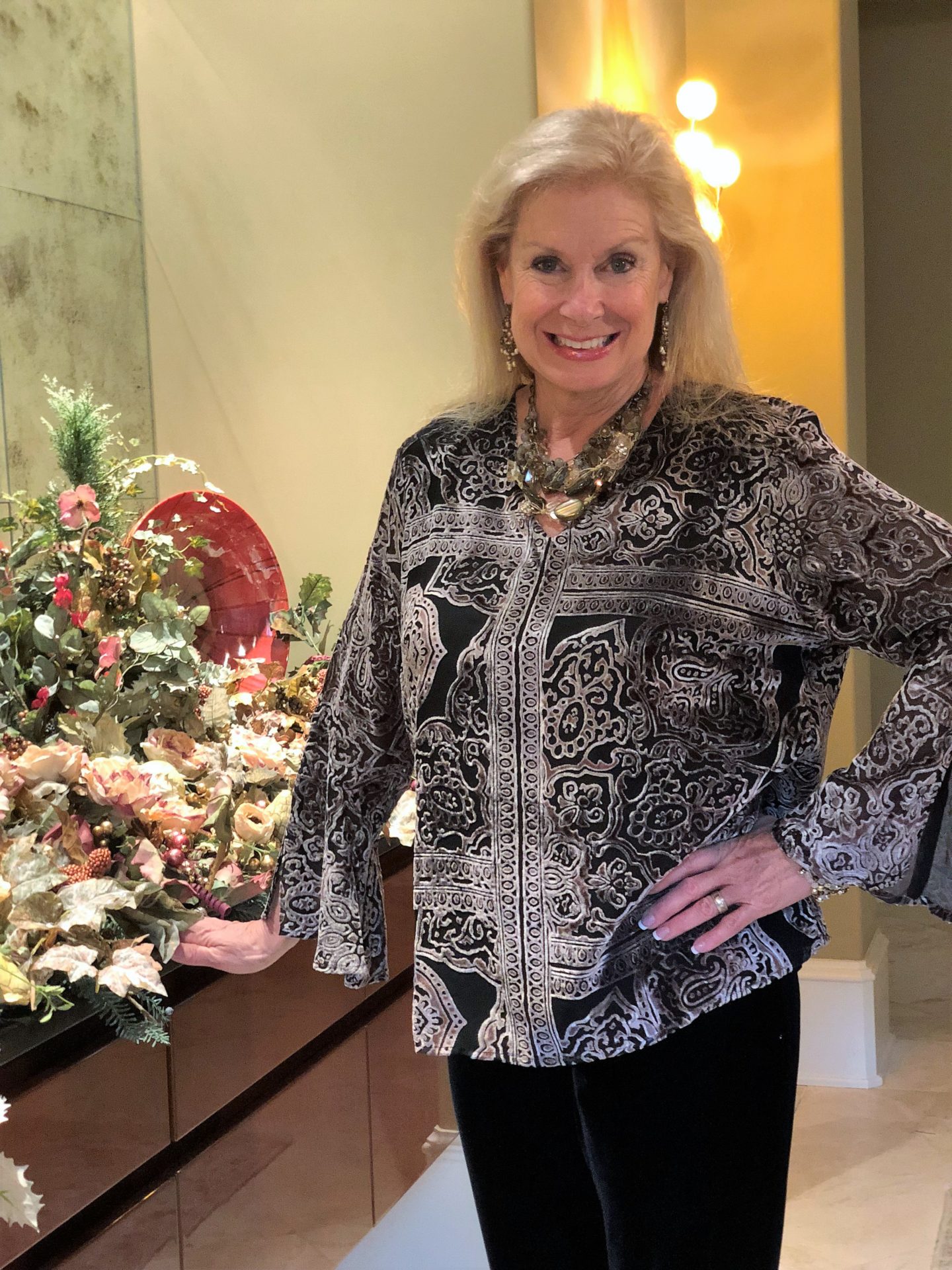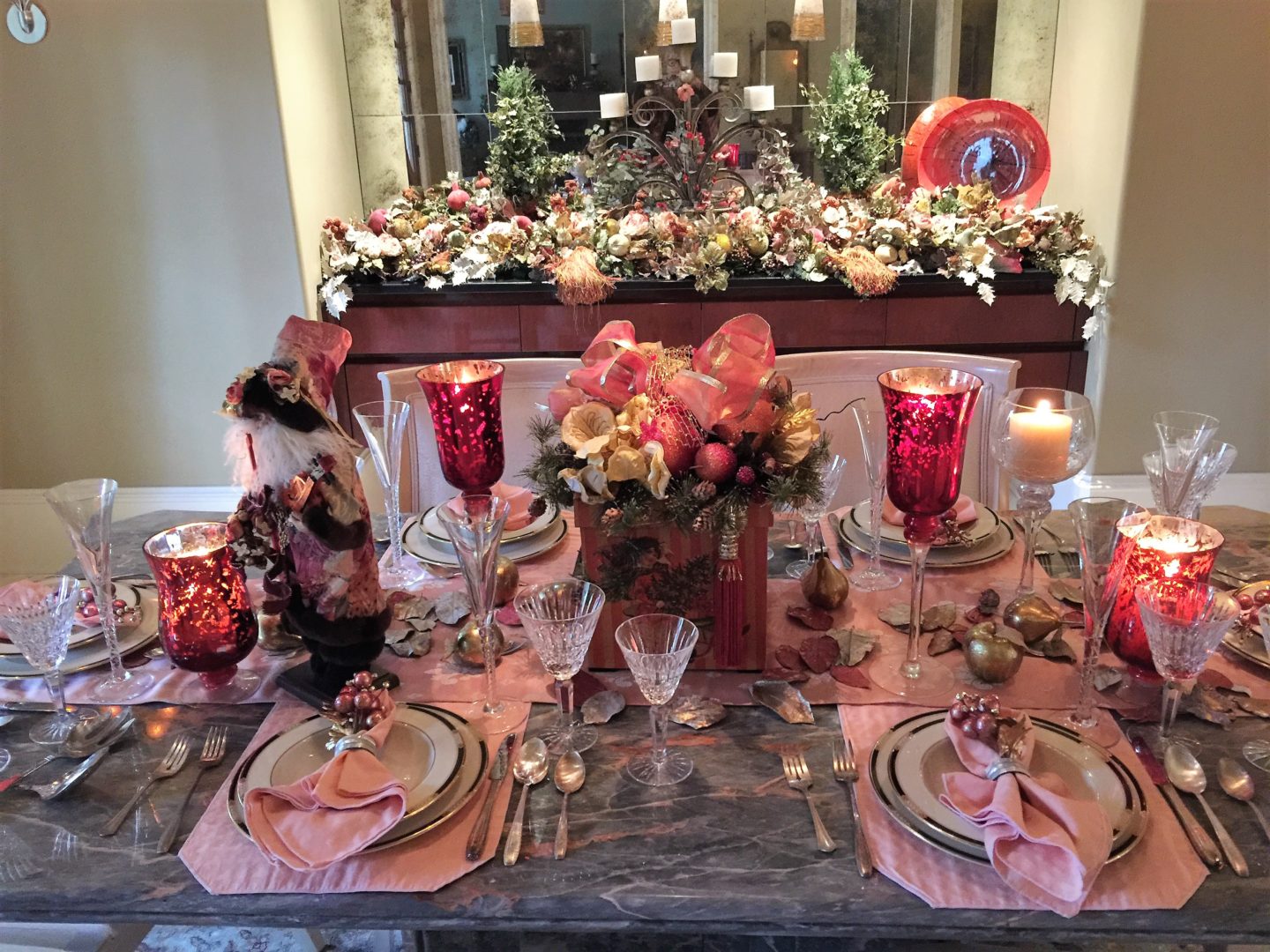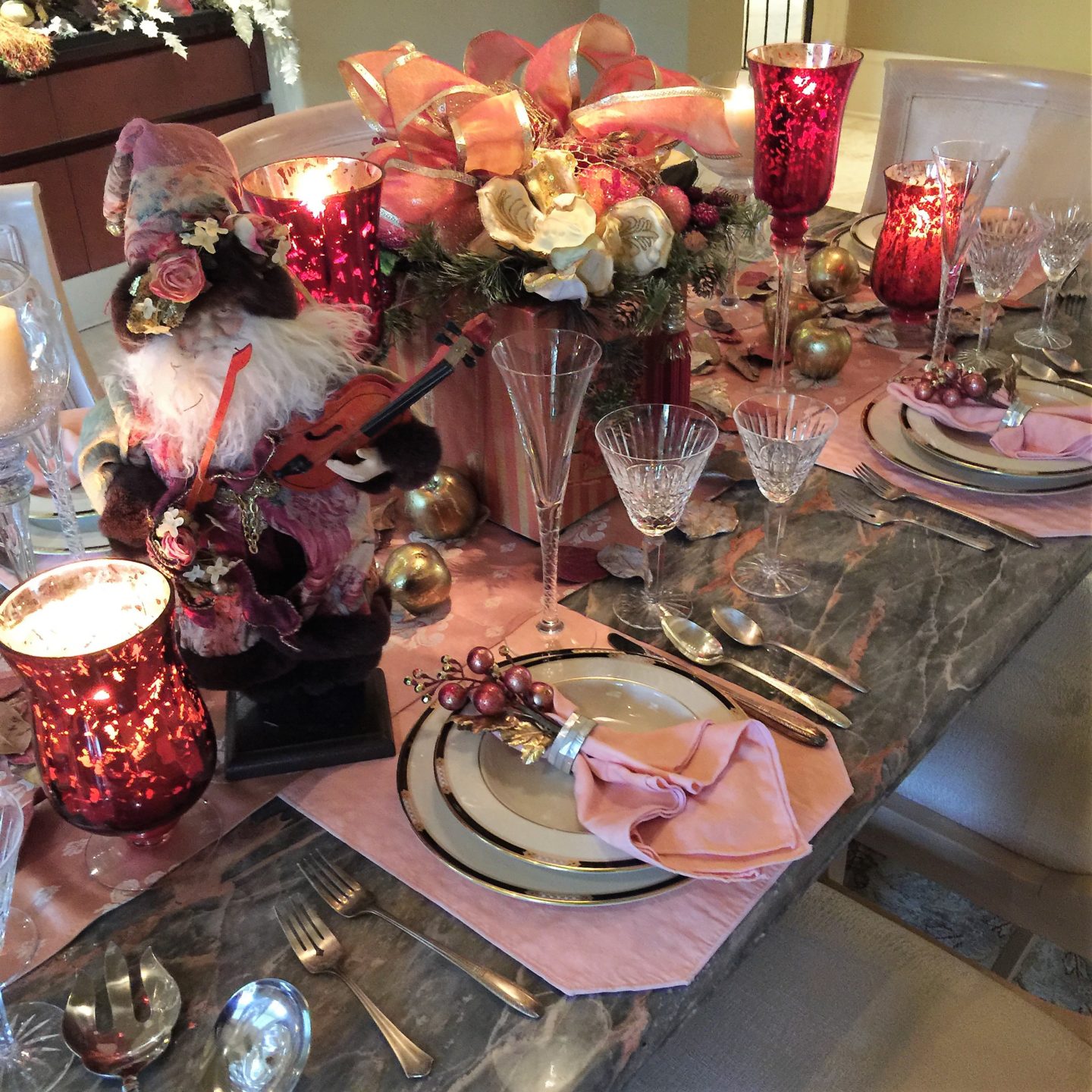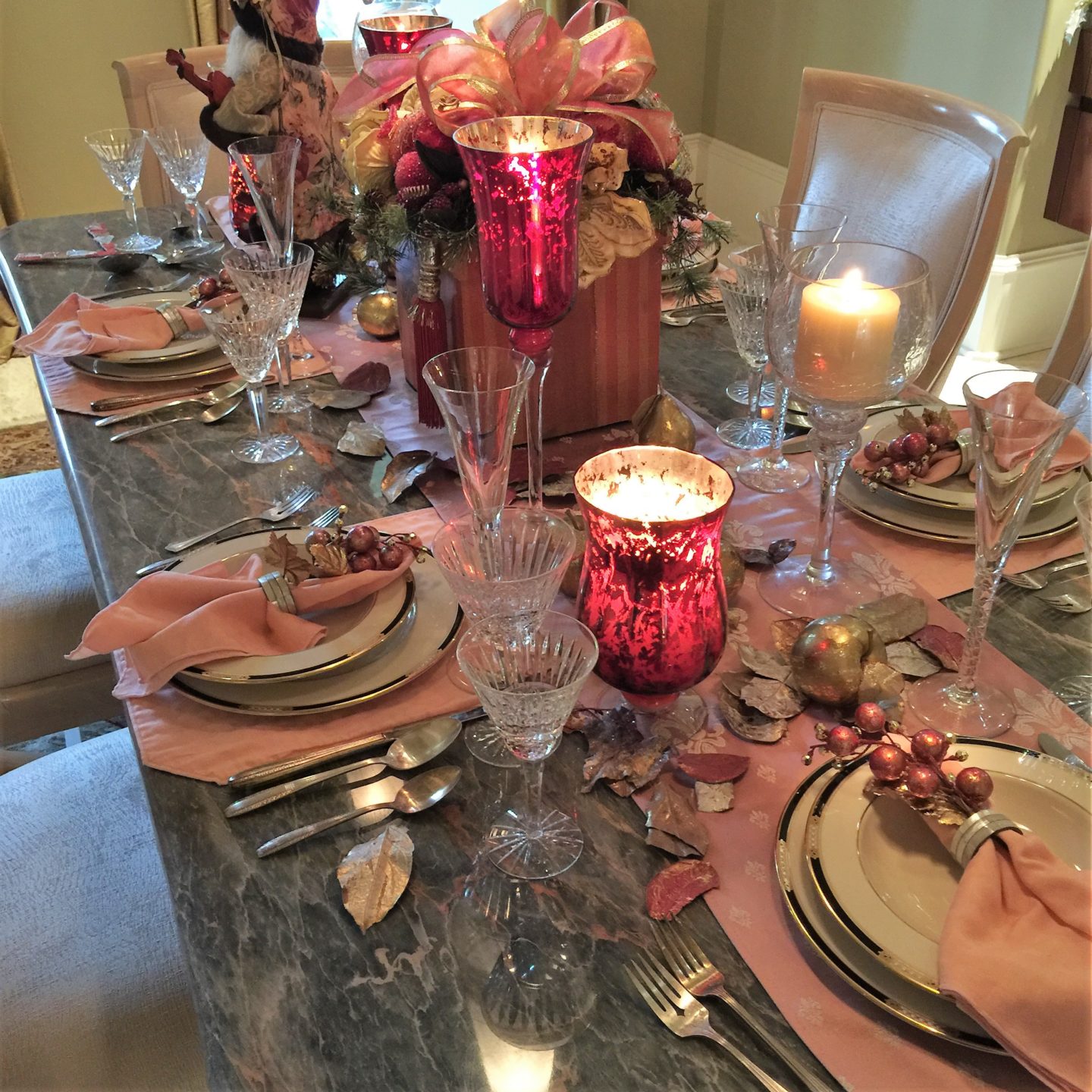 This tree sits in the hall next to the dining room and continues with the same color scheme from the dining room.
I have 5 faux trees that I decorate every year. Someday I will get a real tree for the family room. I love the smell of fresh pine in the house. I had real trees that we actually went and cut our own when we lived in New Jersey. I would like my son to start that tradition with his family one day.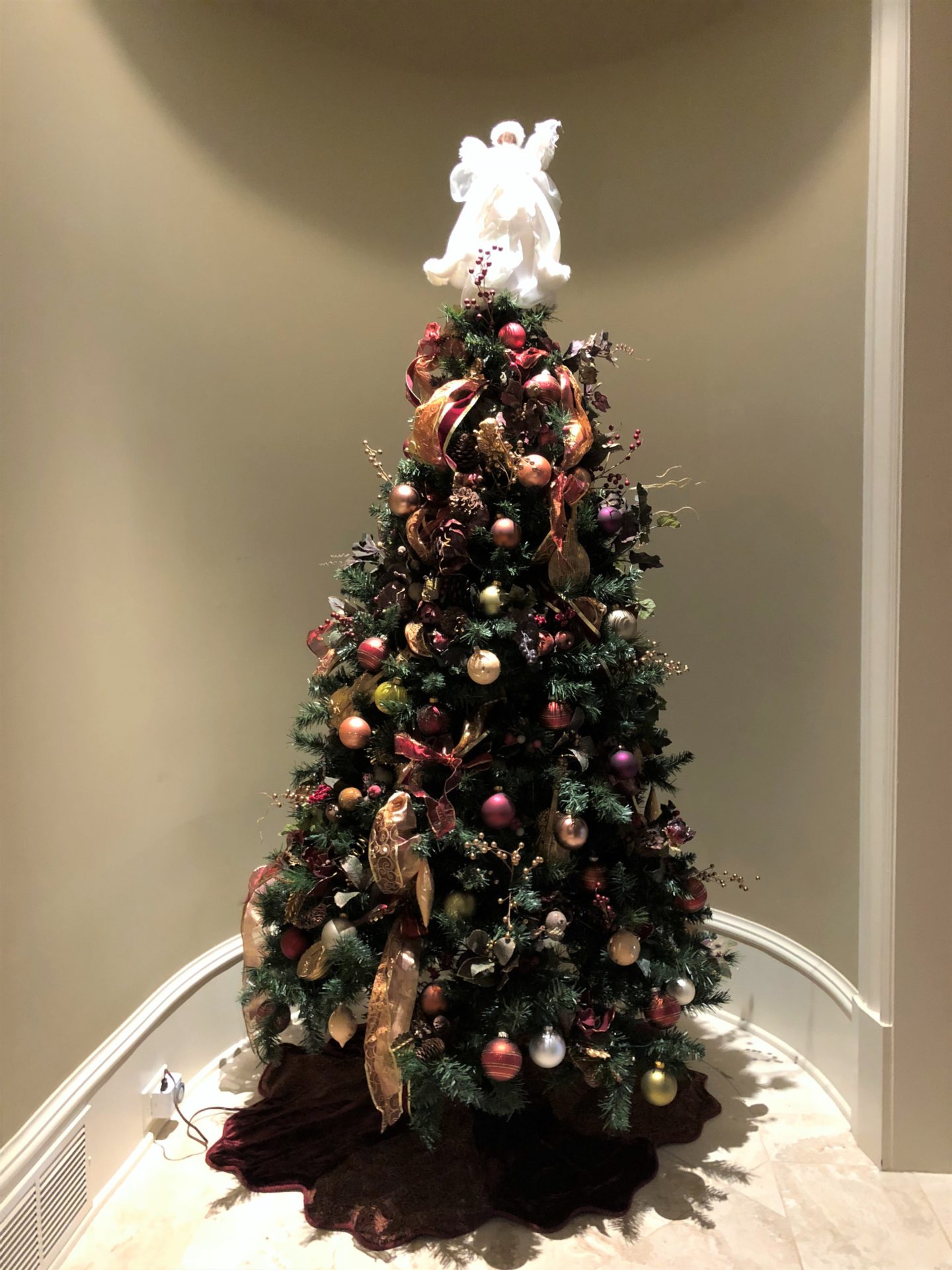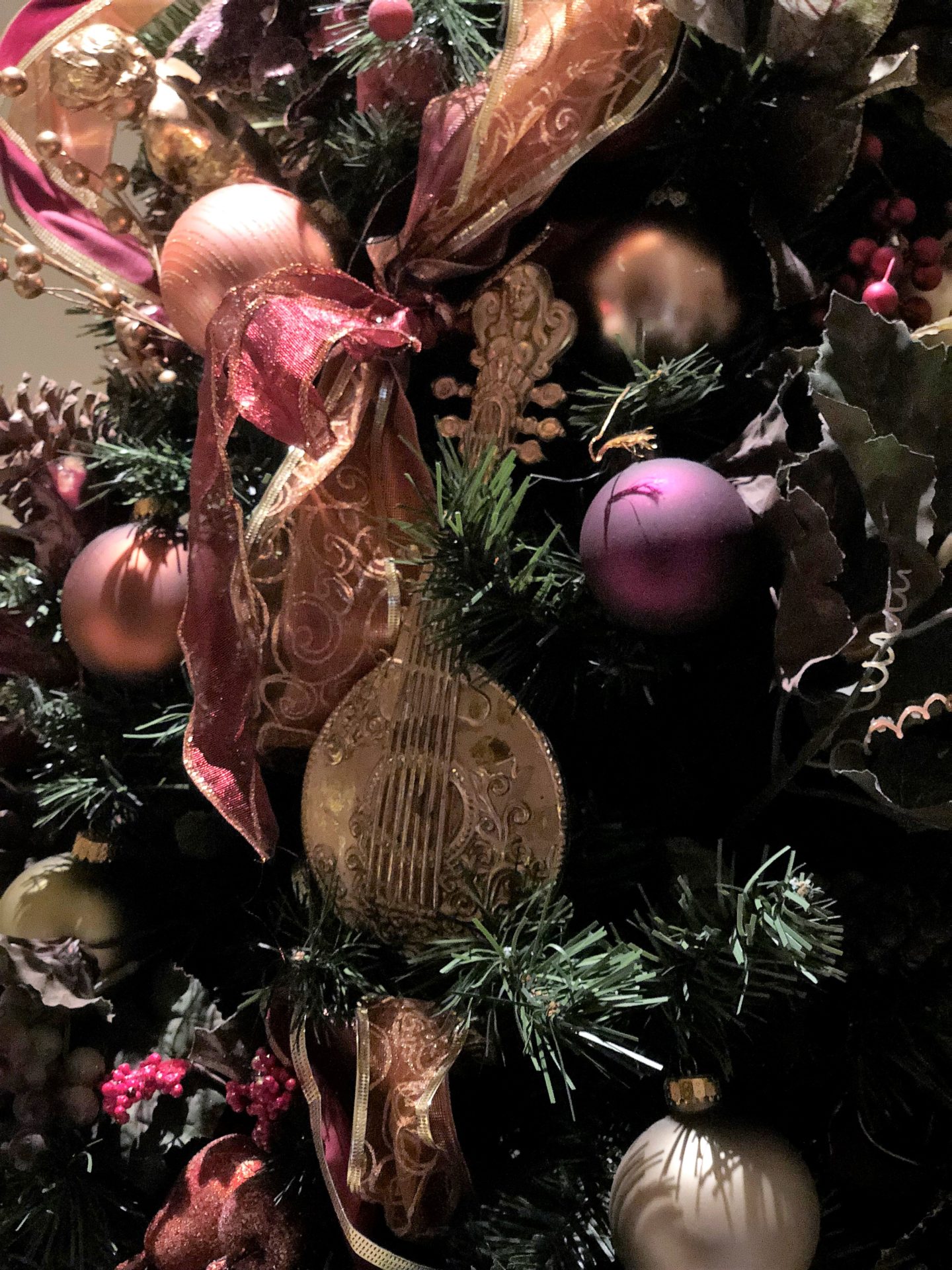 The Living Room
The is a jewel toned color scheme and lots of peacock blues. I did a showhouse in 2014 and the trimmings were from the showhouse.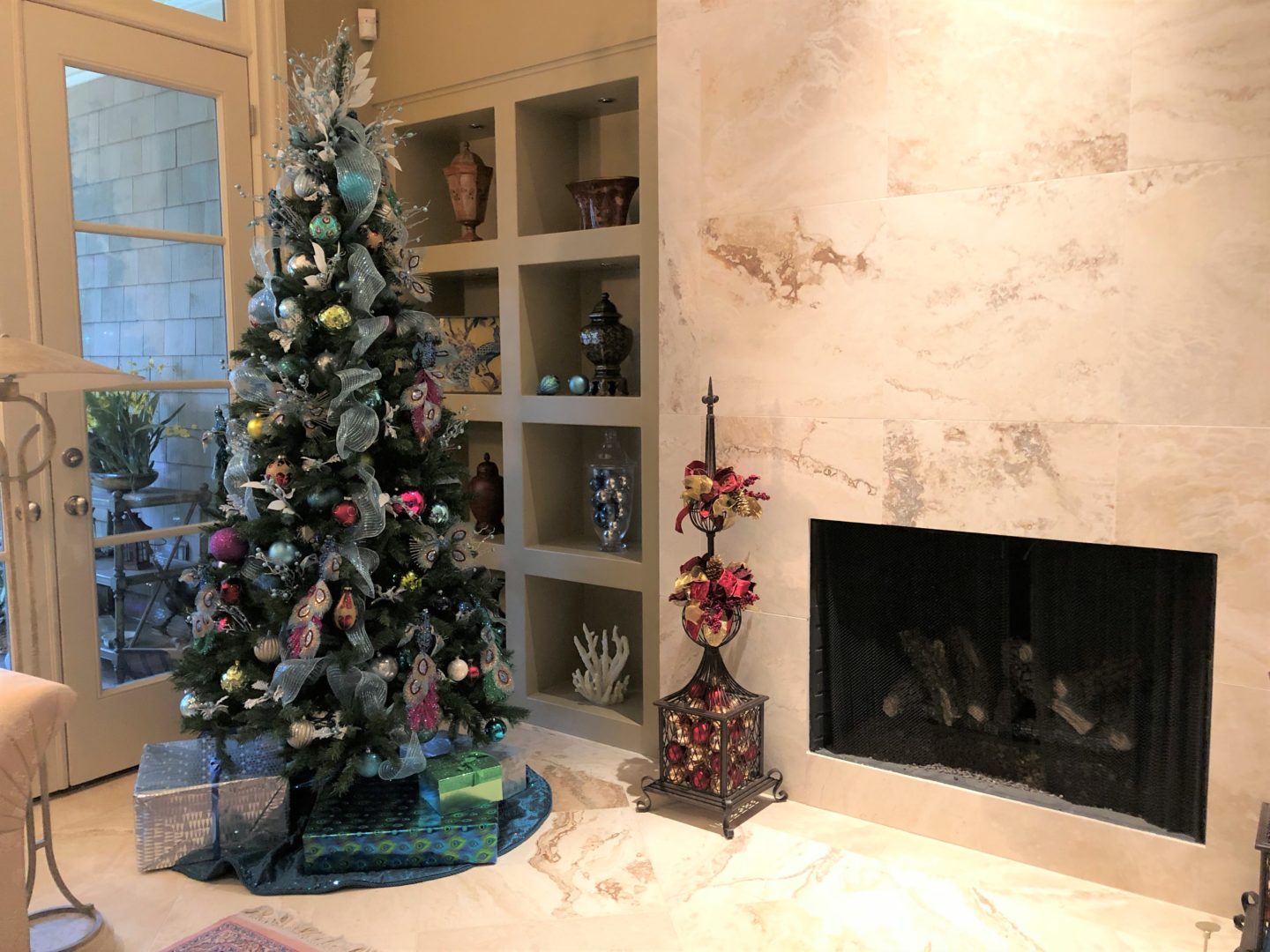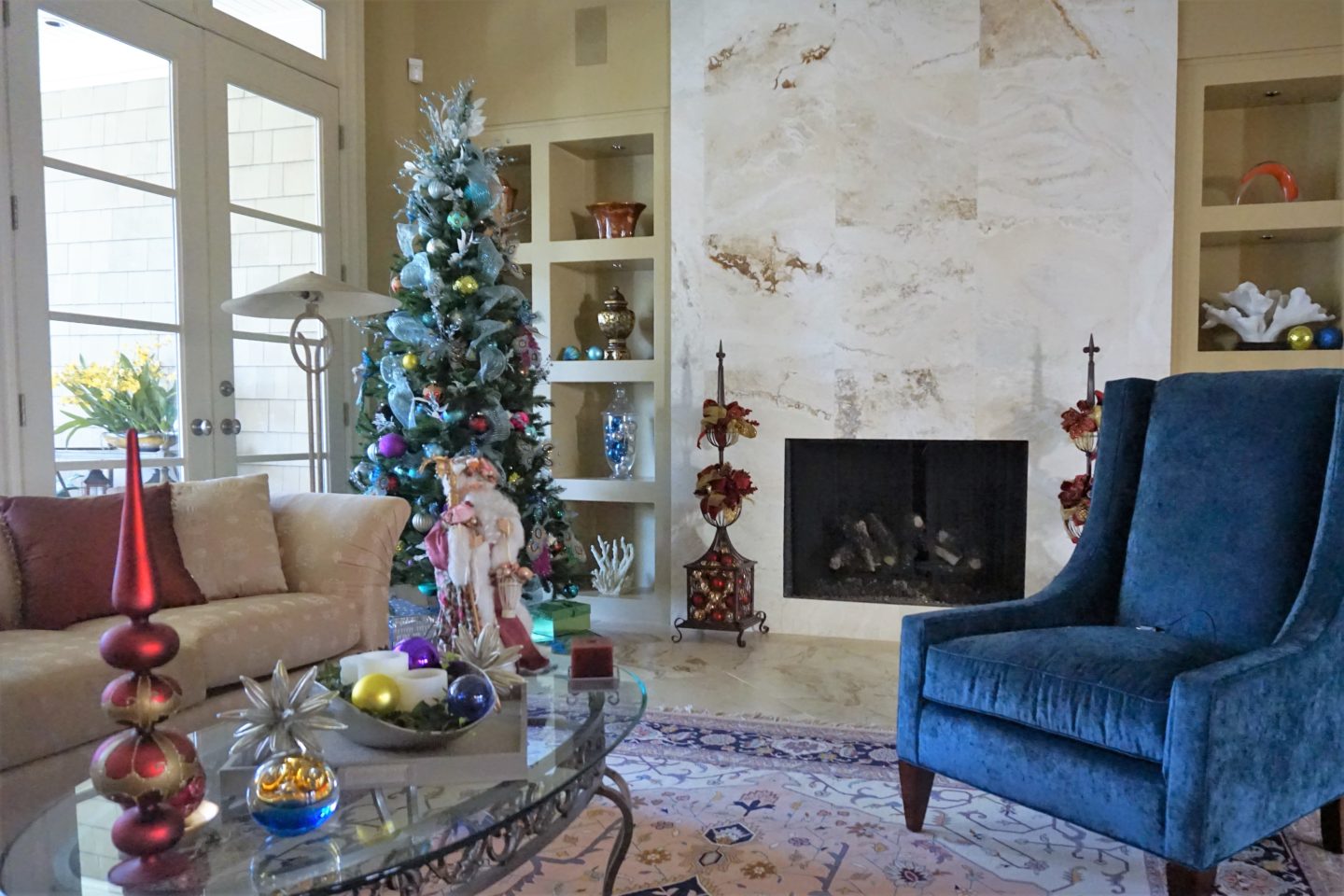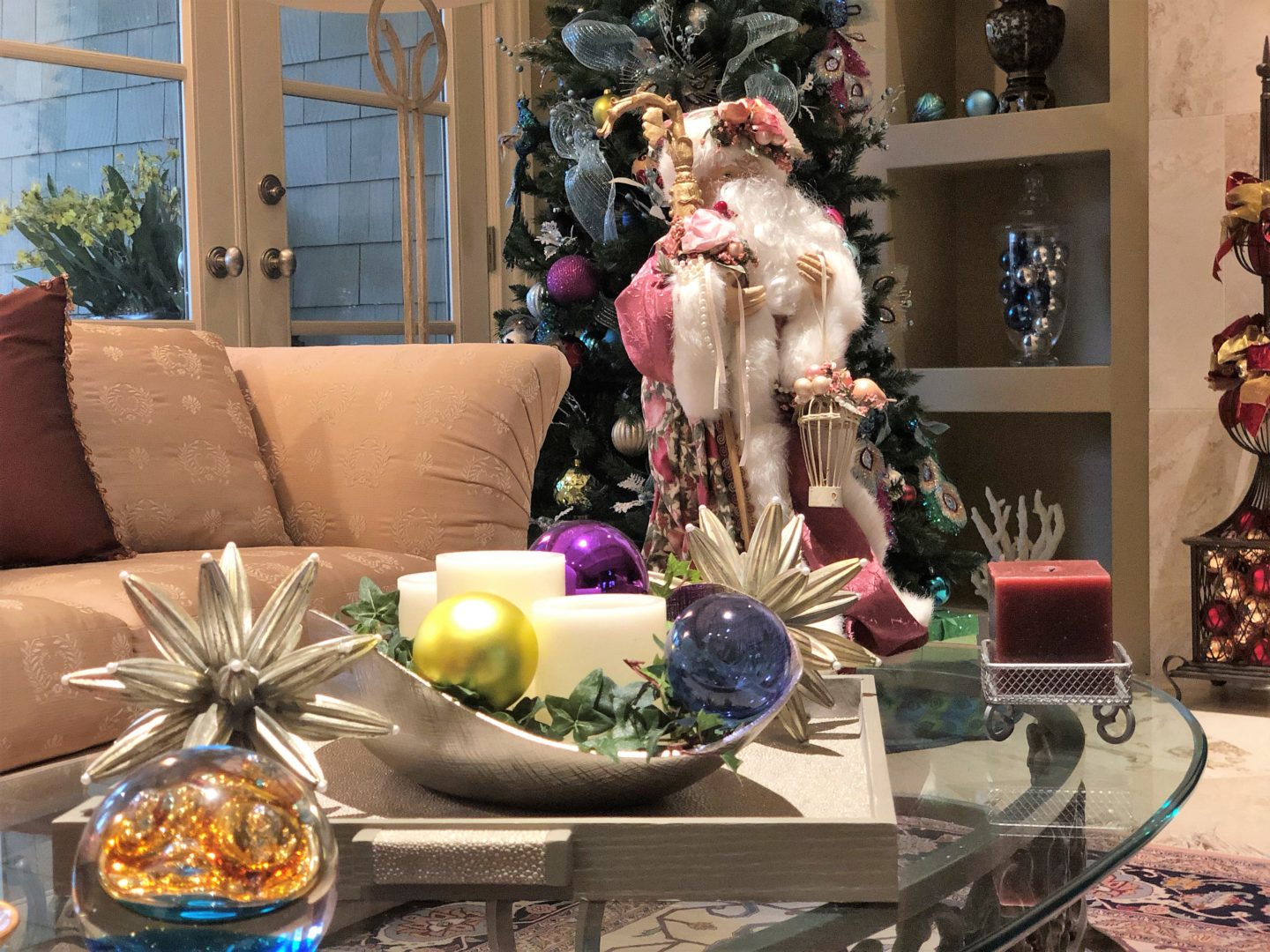 The Kitchen
I decorate the table more rustic and my Christmas plates are set on this table.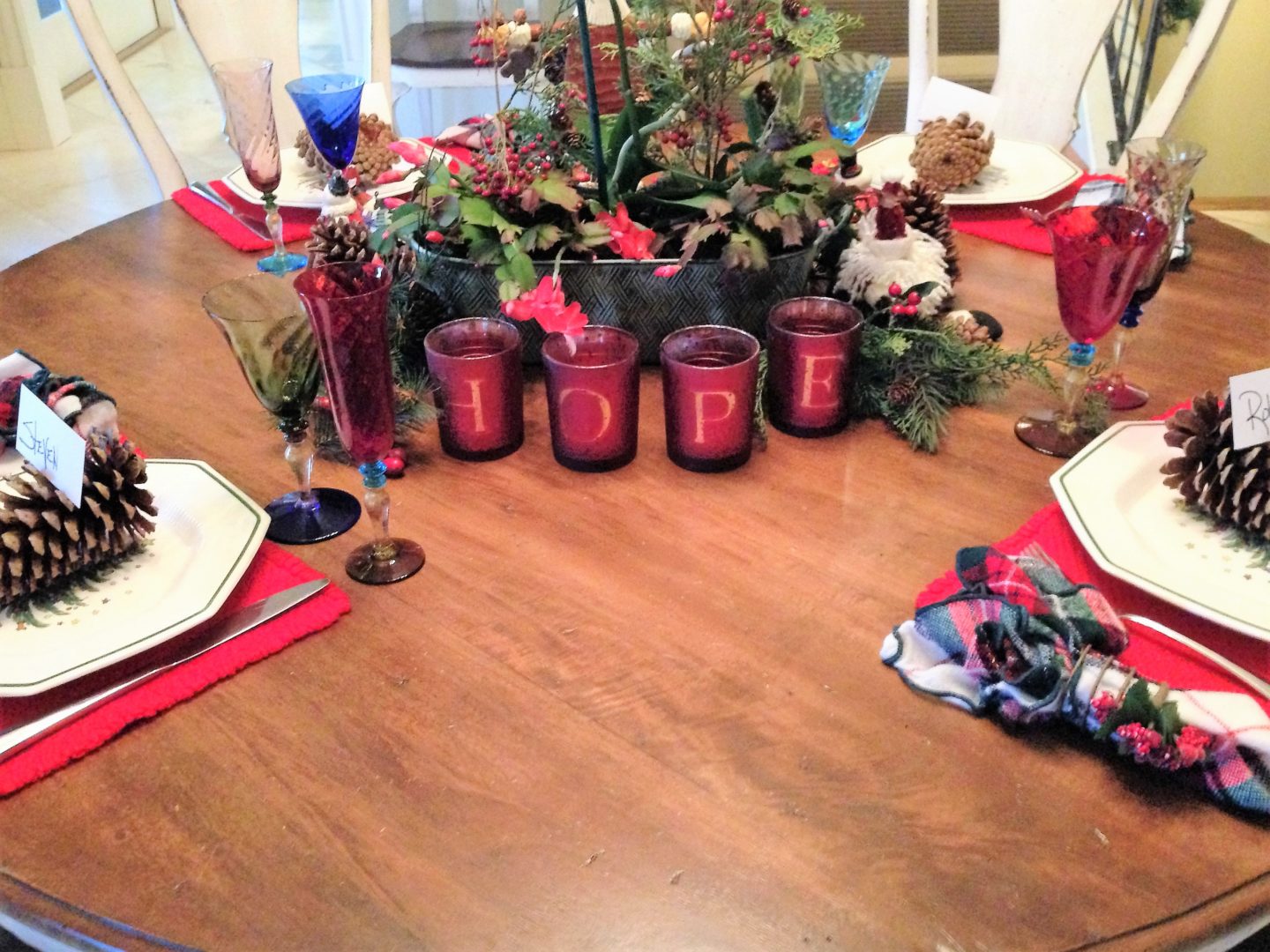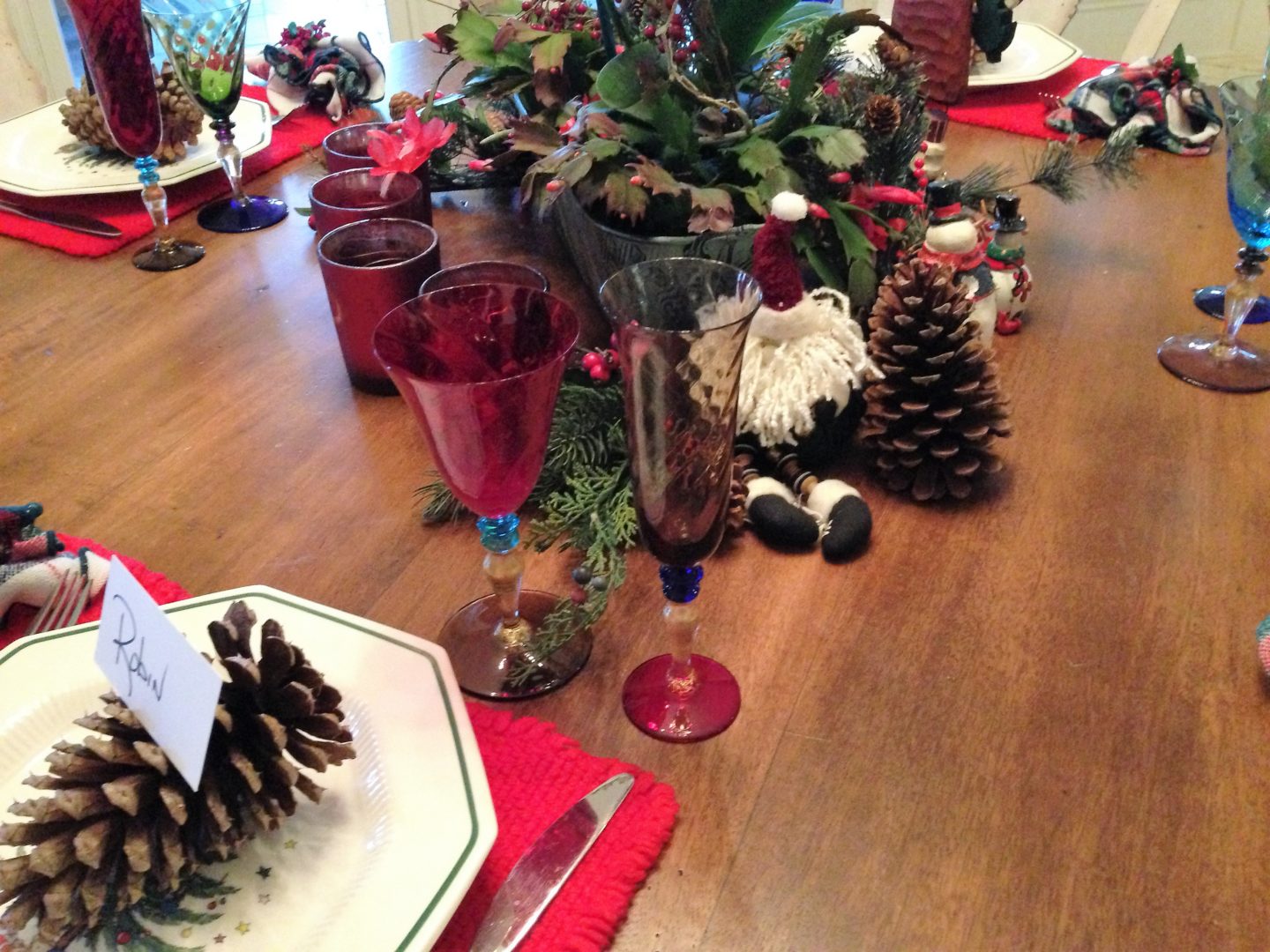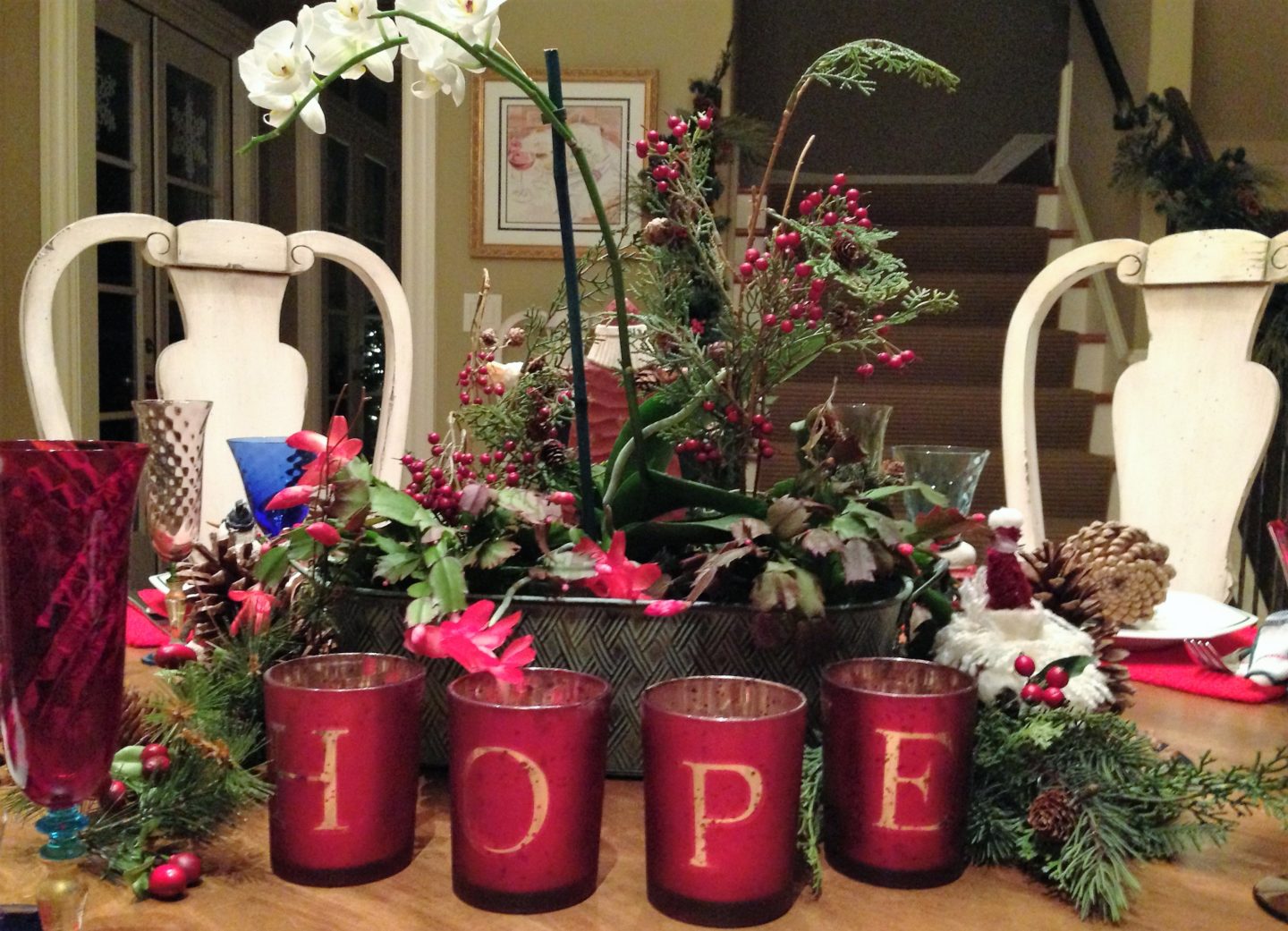 This is a china hutch in the kitchen where it is adorned with a rustic berry garland, Santa, and 2 wooden deers.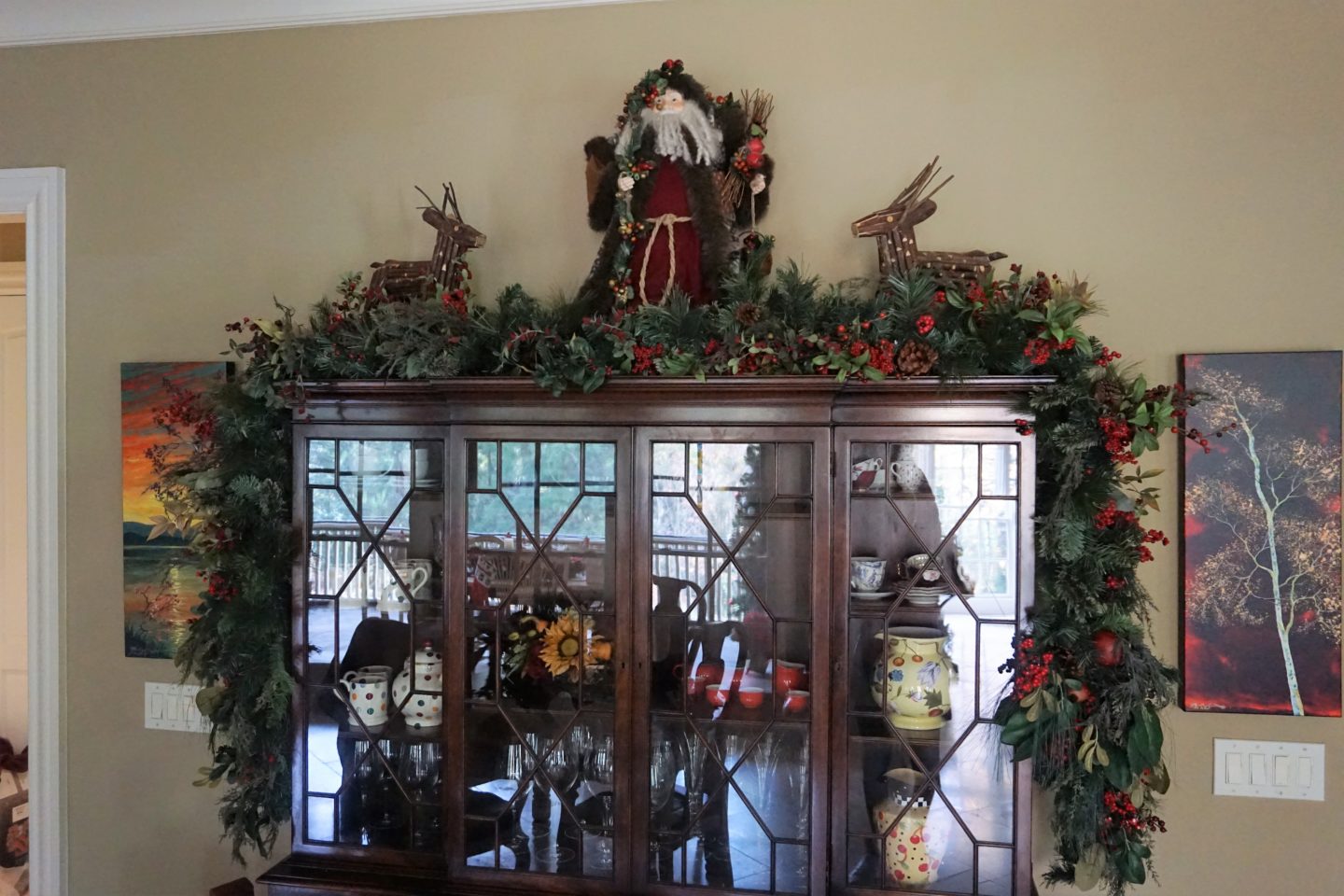 I apologize but my house is very dark and I was trying to shoot my table before we sat down for dinner. My lights seem to distort my photos but I shot this on my iPhone. I wanted the family room tree lights on in the background.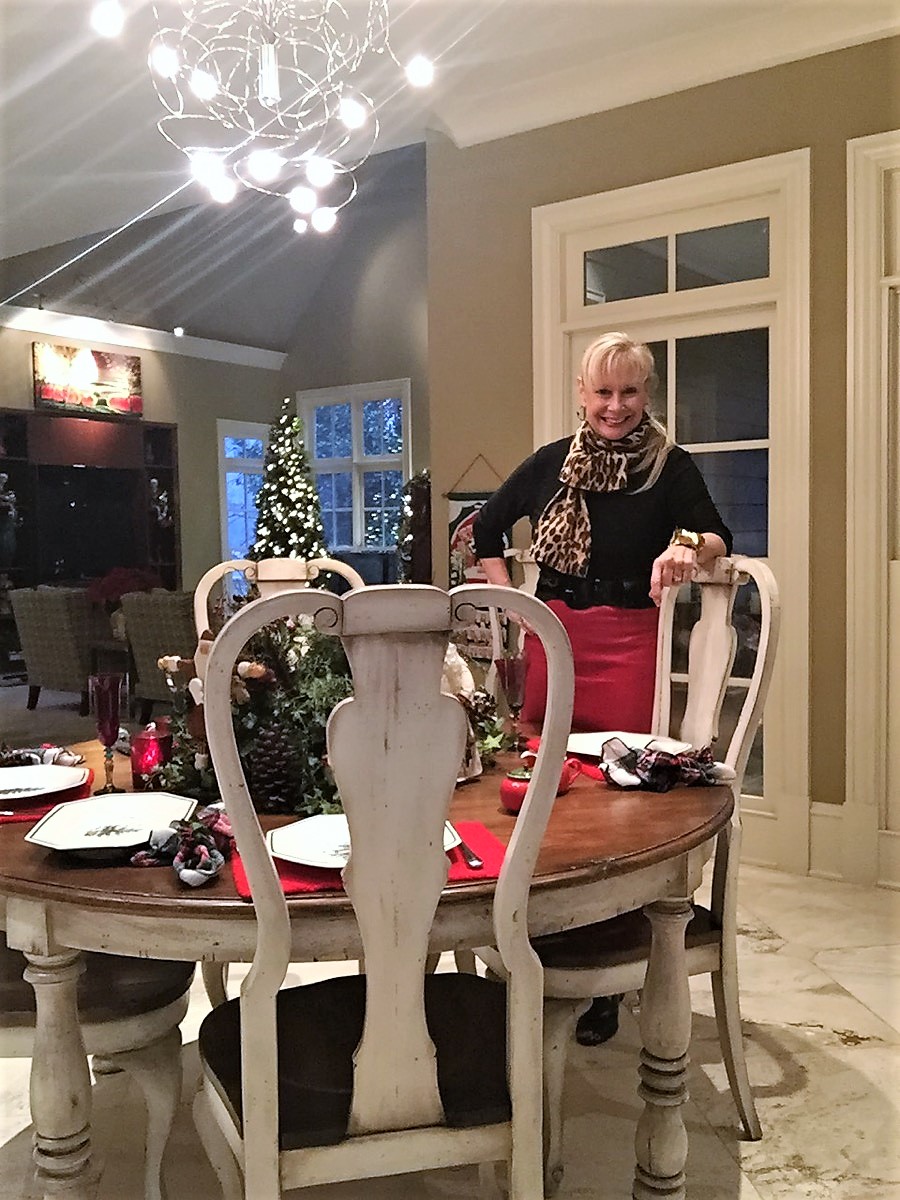 Santa the baker, stands front and center on the kitchen island.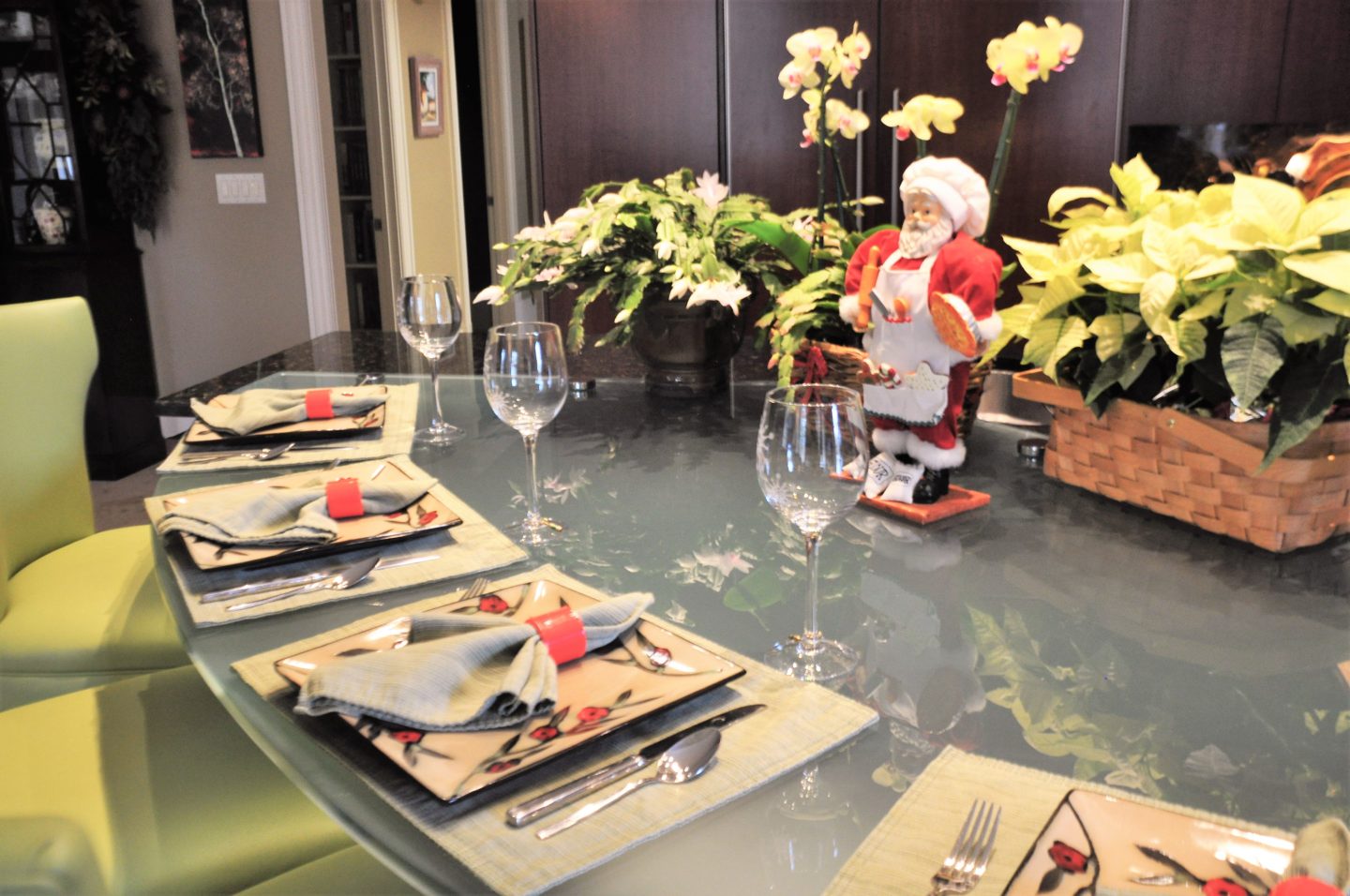 The Family Room
This is the blue green family room decorated in a fun and festive look.
I thought it was appropriate to wear this outfit from Chico's in my family room. The palazzo pants and chartreuse jacket are great for holiday parties or dinners.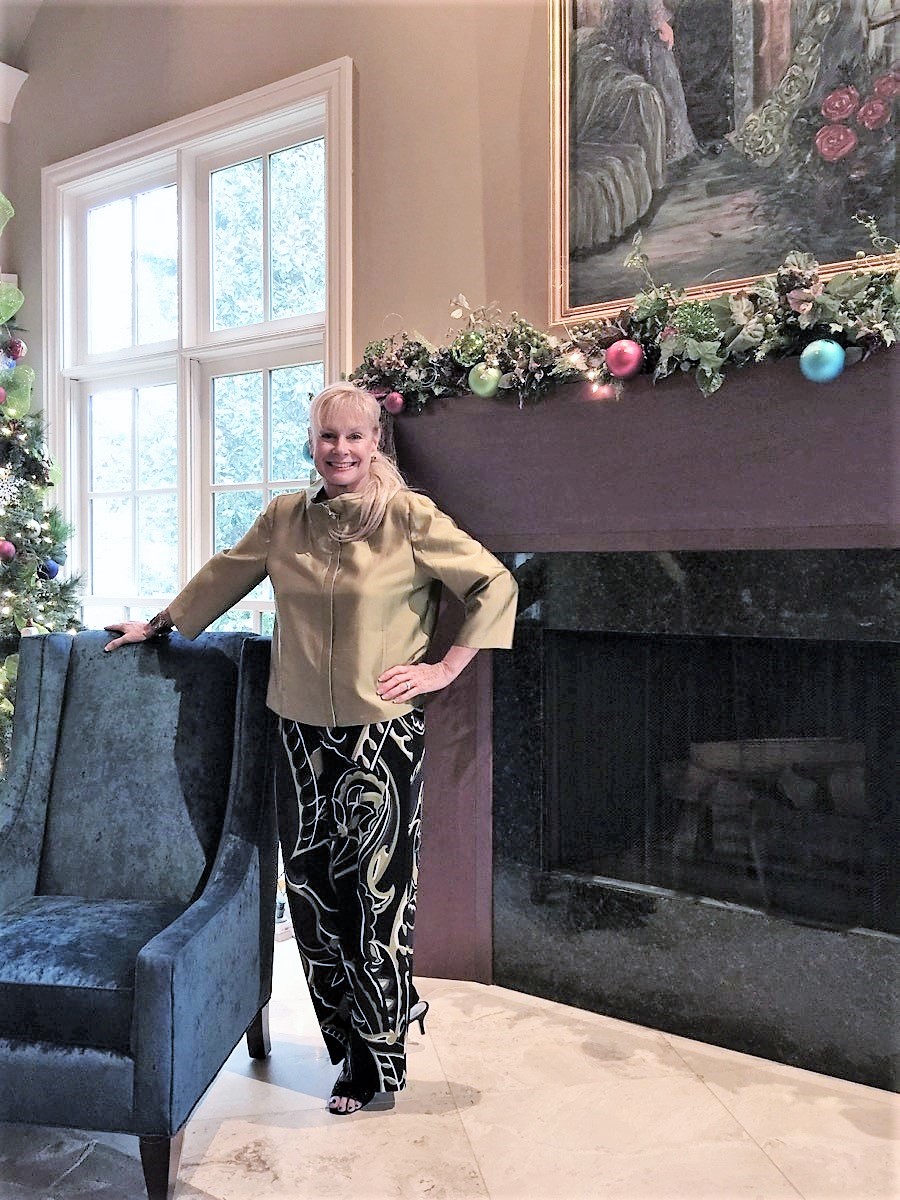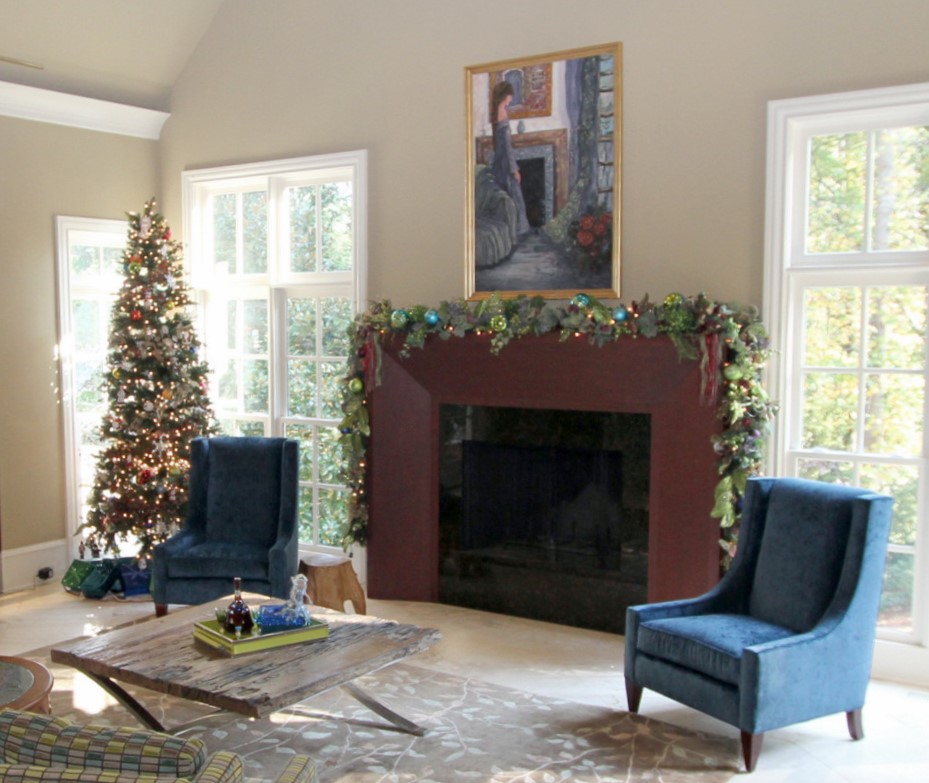 The fireplace garland is 3 layers of different greenery, magnolia blossoms, floral picks, ornaments, and my 2 sweet fairies perched on the corner. Most of the items are from Michaels and wholesale vendors who sell holiday decor.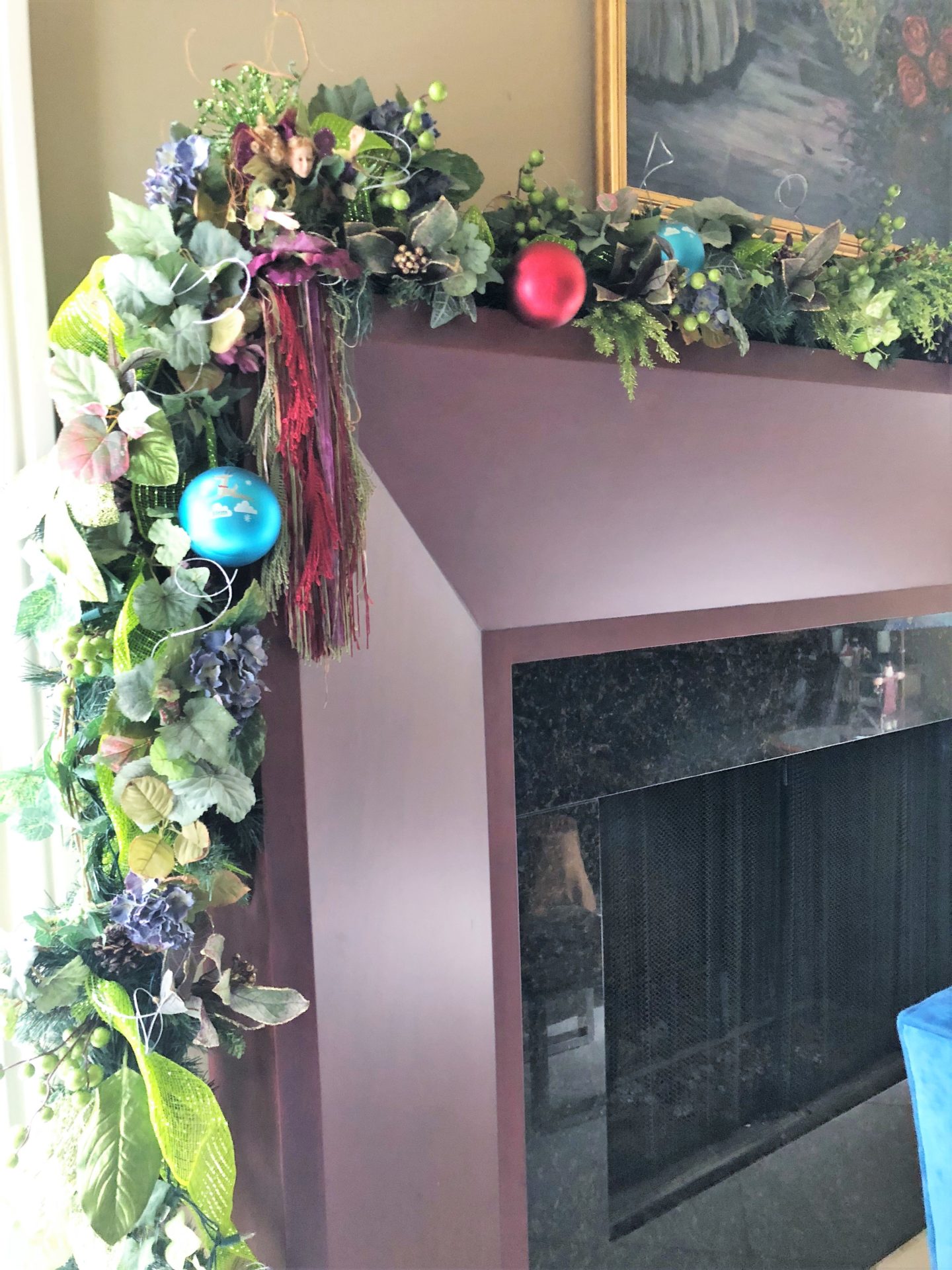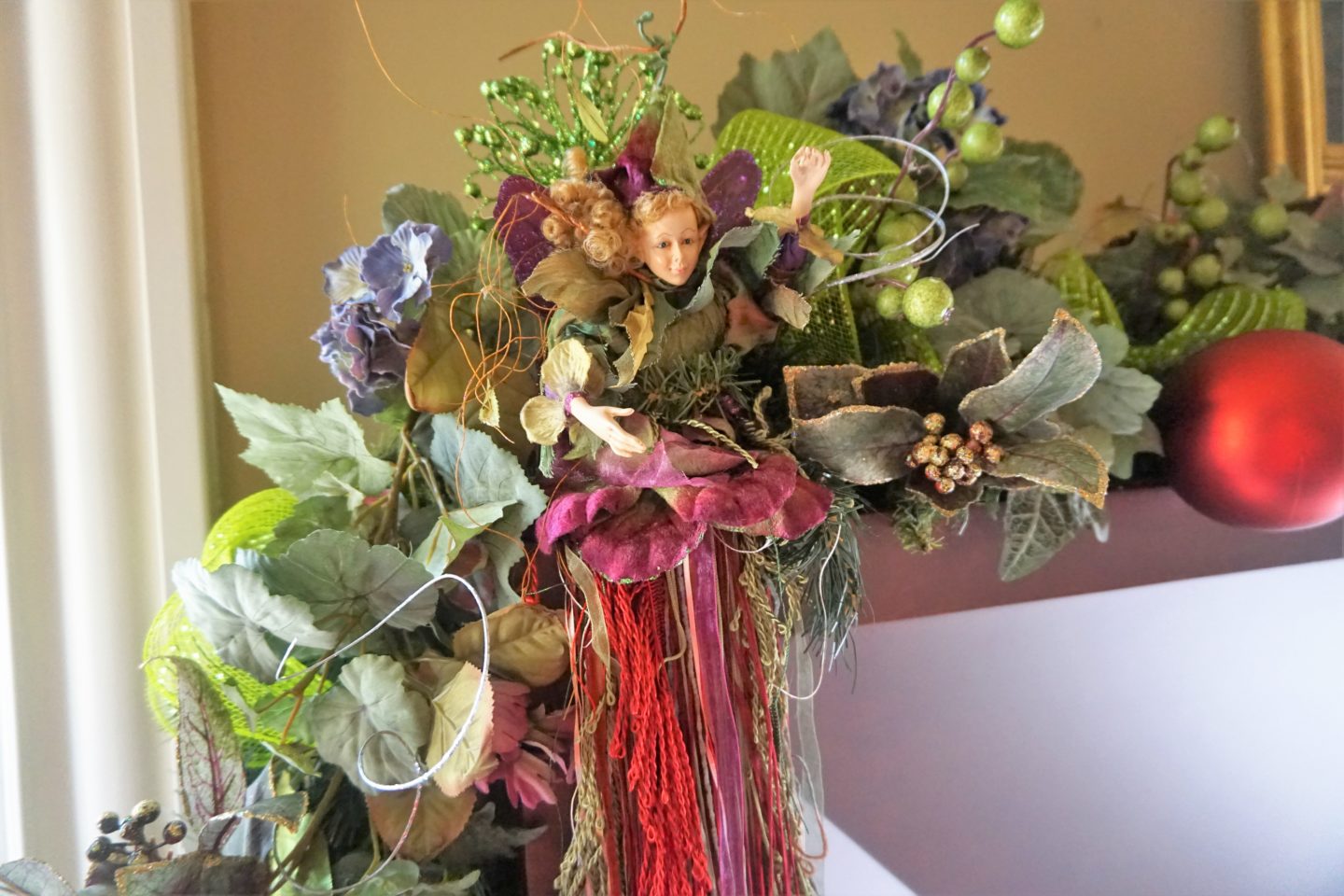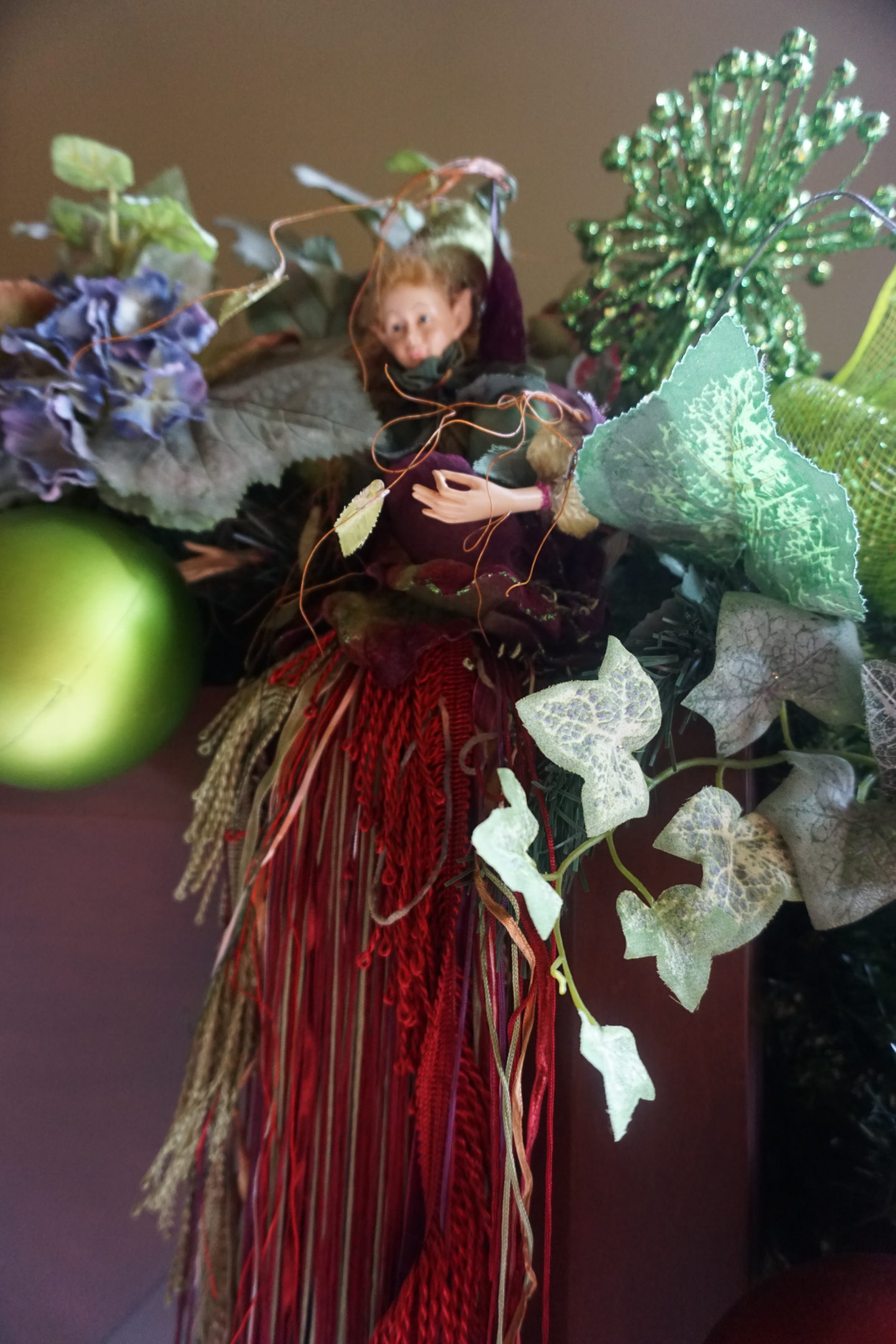 The Upper Dining Porch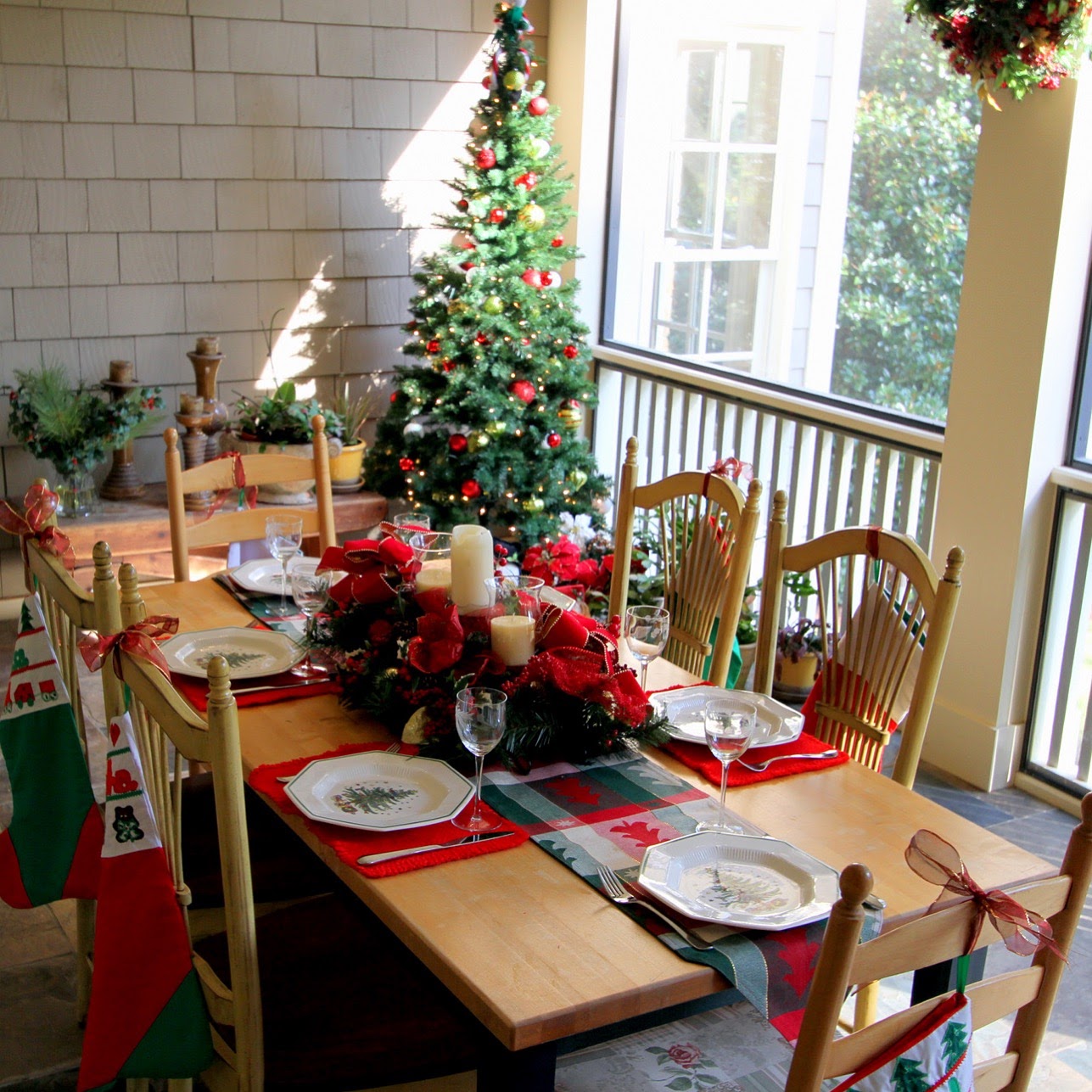 You saw this porch in my post about the Gingerbread house competition, but she is all dressed up for Christmas with my Christmas plates. I made those stockings when the children were little and I don't have a mantle on any of my fireplaces to hang the stockings. Chair works great and this room is very sentimental. The centerpiece got damaged on our move 5 years ago, but I love it out on the porch.
The tree is prettier lit up.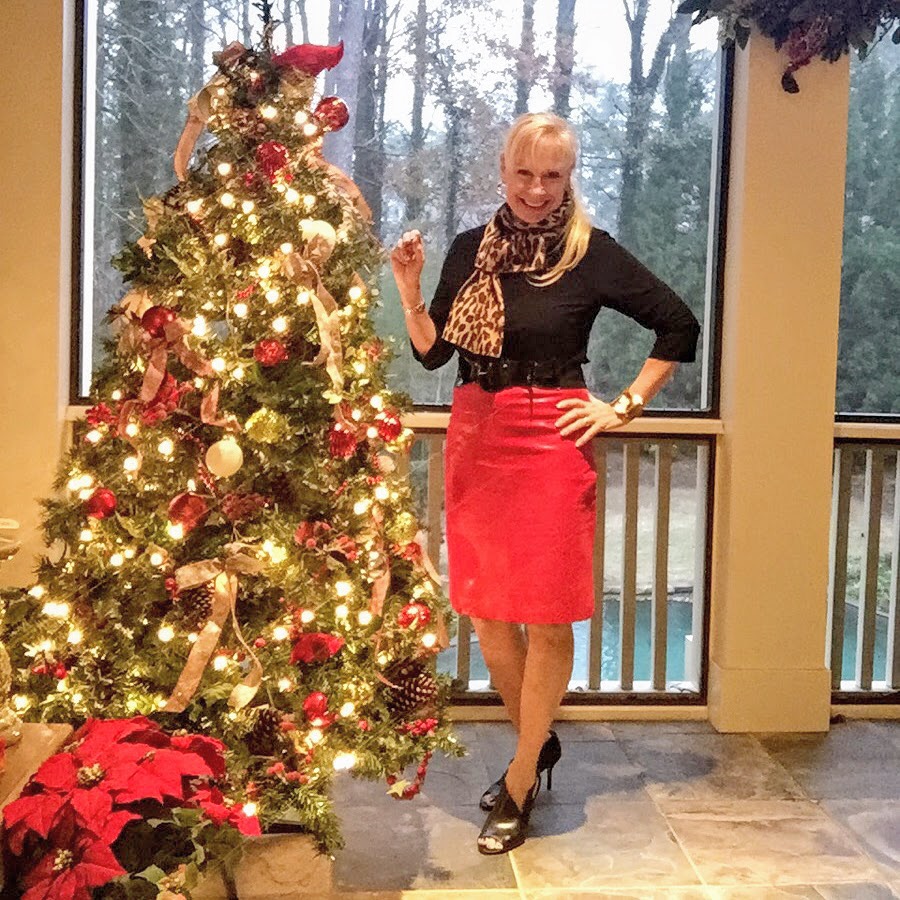 I hope you enjoyed my home decorated for the holidays!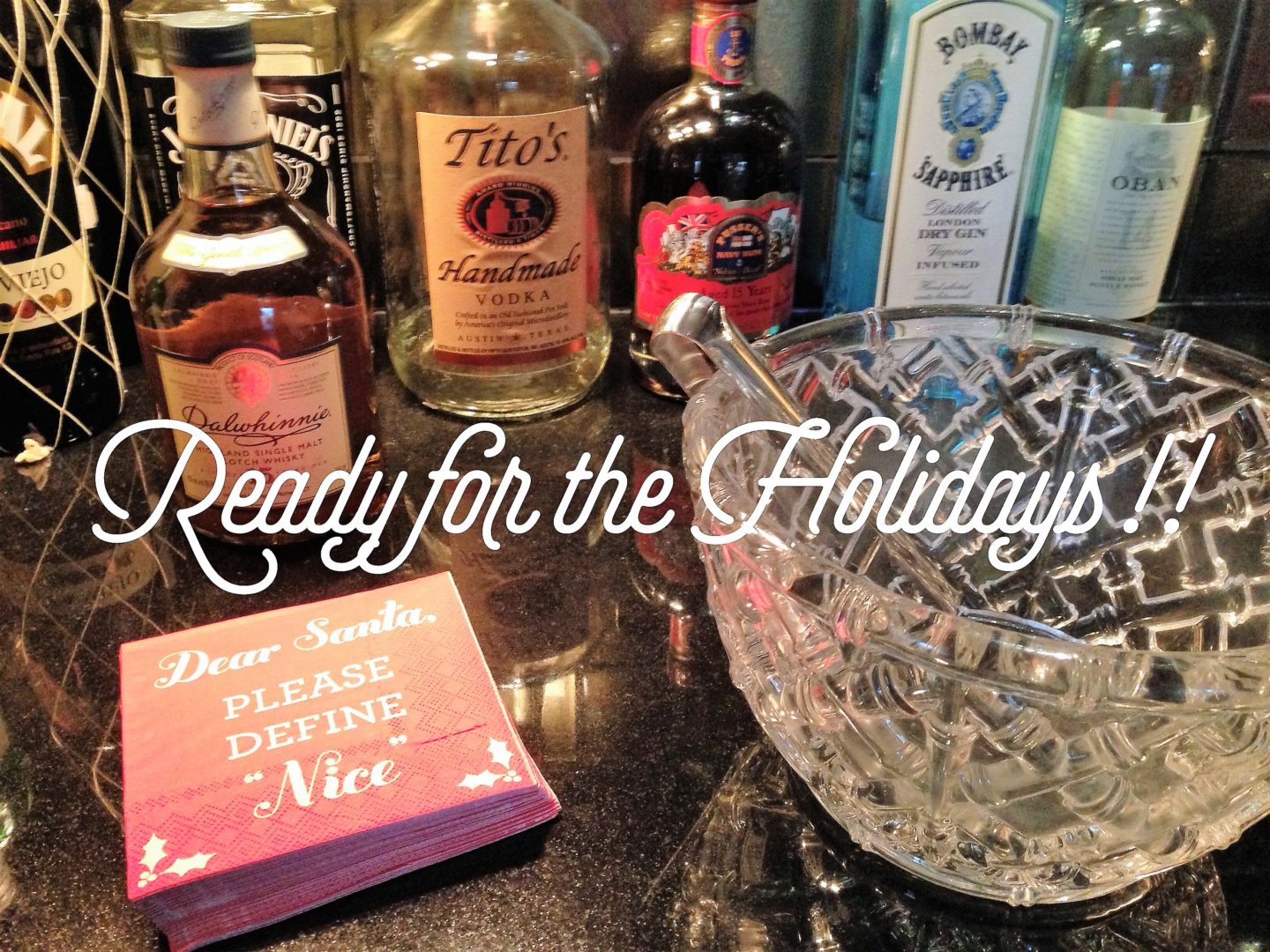 I hope you're living your best life now and that age is just a number to you too! I would love to hear from you!
Follow me on Instagram, Twitter, FaceBook, Houzz,LinkedIn, and Pinterest too!
Hugs!