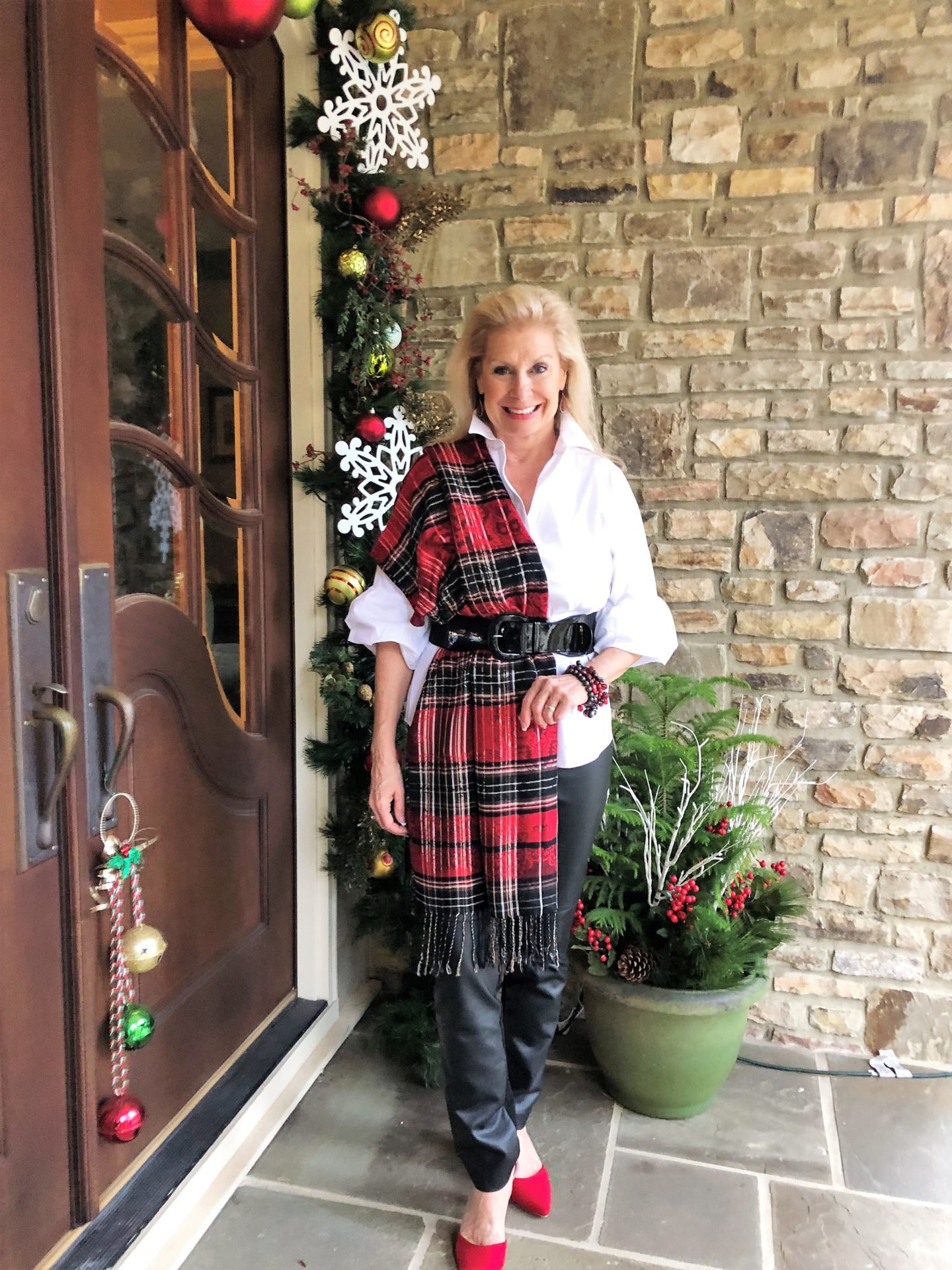 The holiday parties and luncheons with my friends are in full gear and like every holiday season, I am in full holiday fashion attire. 
This red plaid wrap sits in my closet for 11 months out of the year only to be worn in the month of December because it reminds me of the holidays.  For you college football fanatics,  I'm not a Georgia Bulldog fan, but that's another story to be written. (I am a Wisconsin Badger, and people in Atlanta are very kind to me because my alma mater is a Big 10 school, not an SEC school. I can walk in my neighborhood with Bruno wearing my Wisconsin colors and only receive smiles, not the middle finger when I wear orange. Again another story to be shared during New Year's Day I hope.)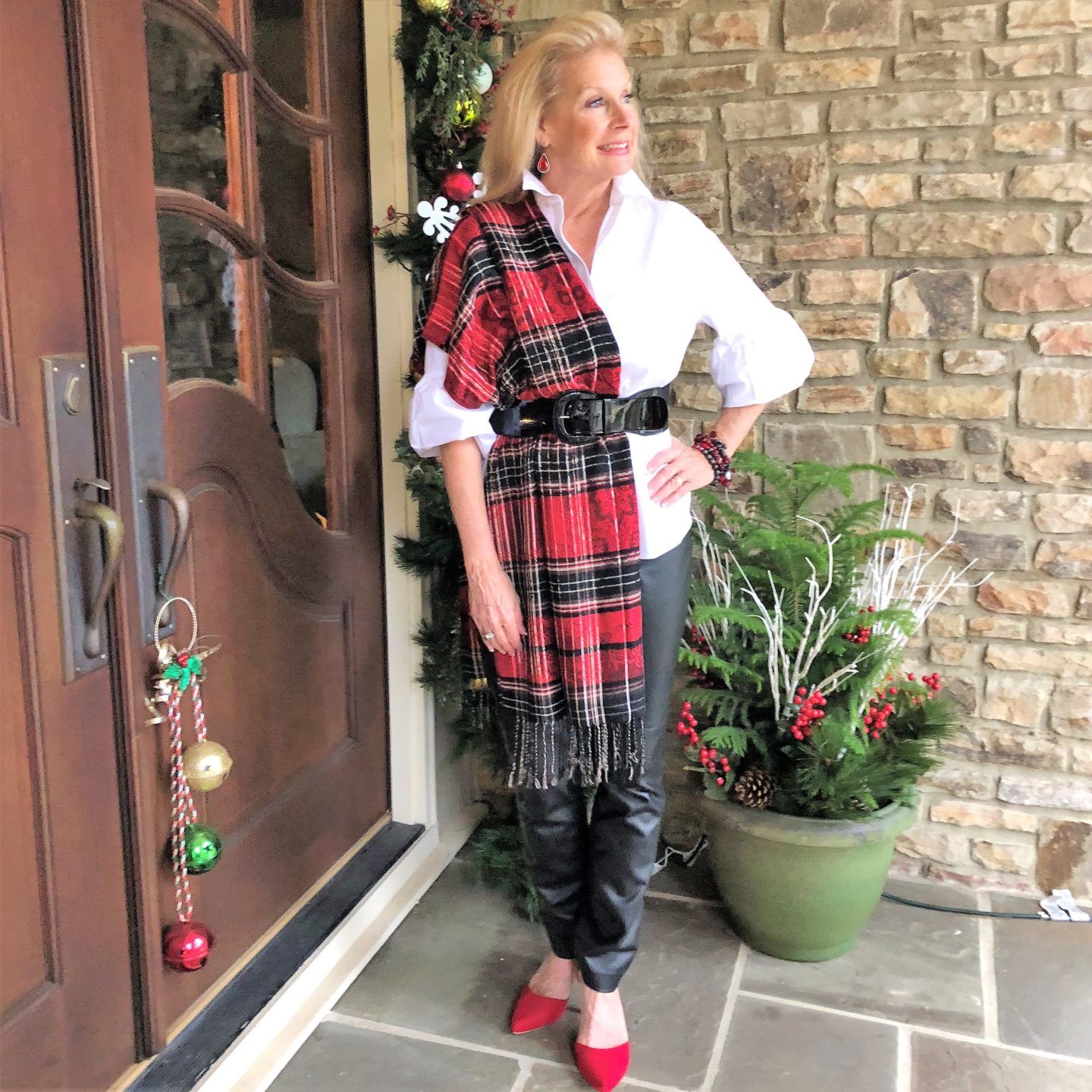 I do a lot of shopping in my closet trying to make old pieces look new every year and adding a new piece like this blouse from Chico's and my red velvet heels from Macy's makes this outfit very current. The Faux leather pants and jewelry are also from Chico's last year. When I shop for clothes, I expect at least 3 years or more in my investment.
Do you shop today's fashion or think long term like me?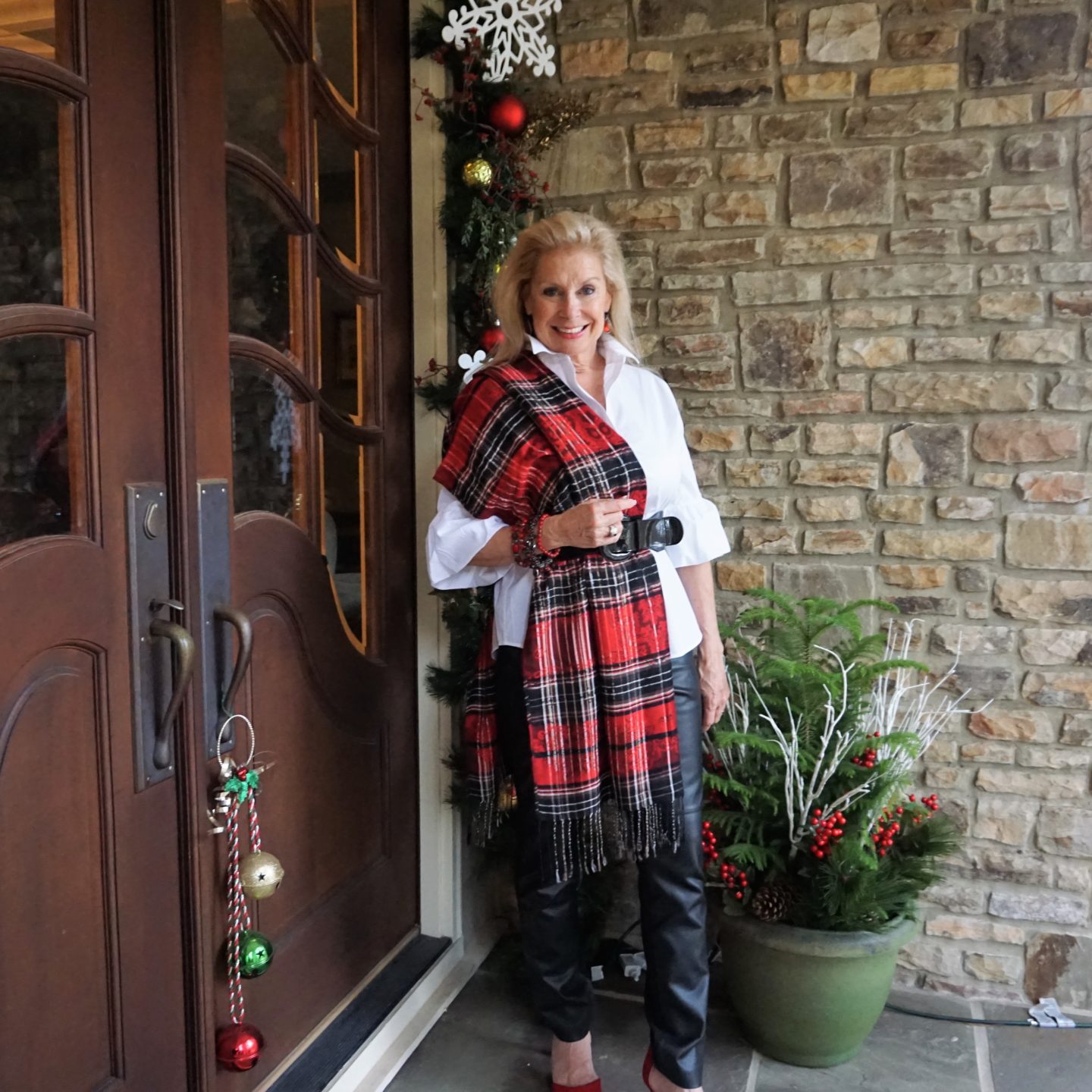 I love belting up a wrap as you saw in my post about the Buffalo Plaid Poncho. I have a wonderful wide patent leather  belt from Ralph Lauren that  I belt high over the bubble shirt I purchased from Chico's this week on sale. I was picking up a gift card for my mother and I happened to purchase things for me too. I have a "Me Too" clause when I shop during the holidays. Do you have a "Me Too" clause? I highly recommend you start using it.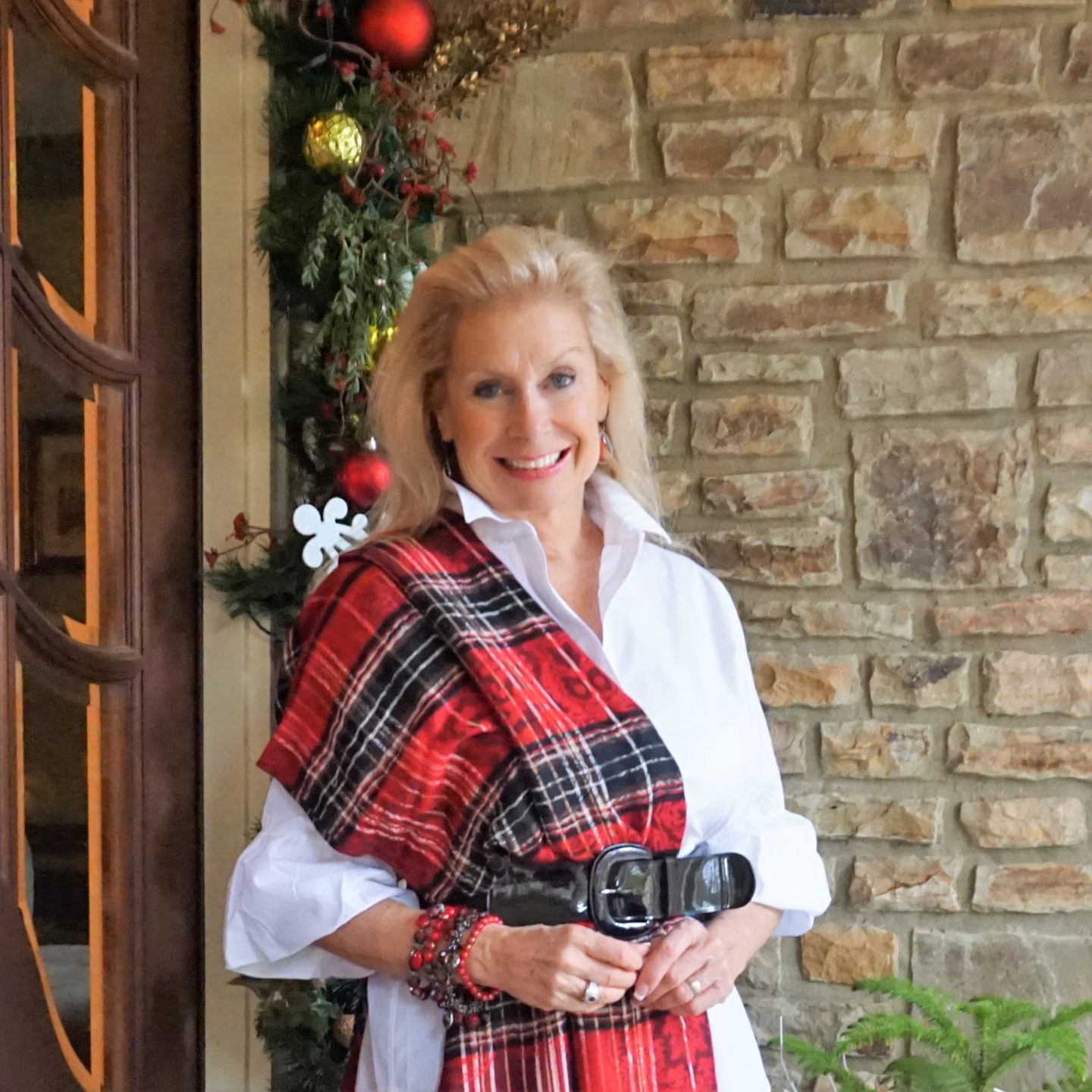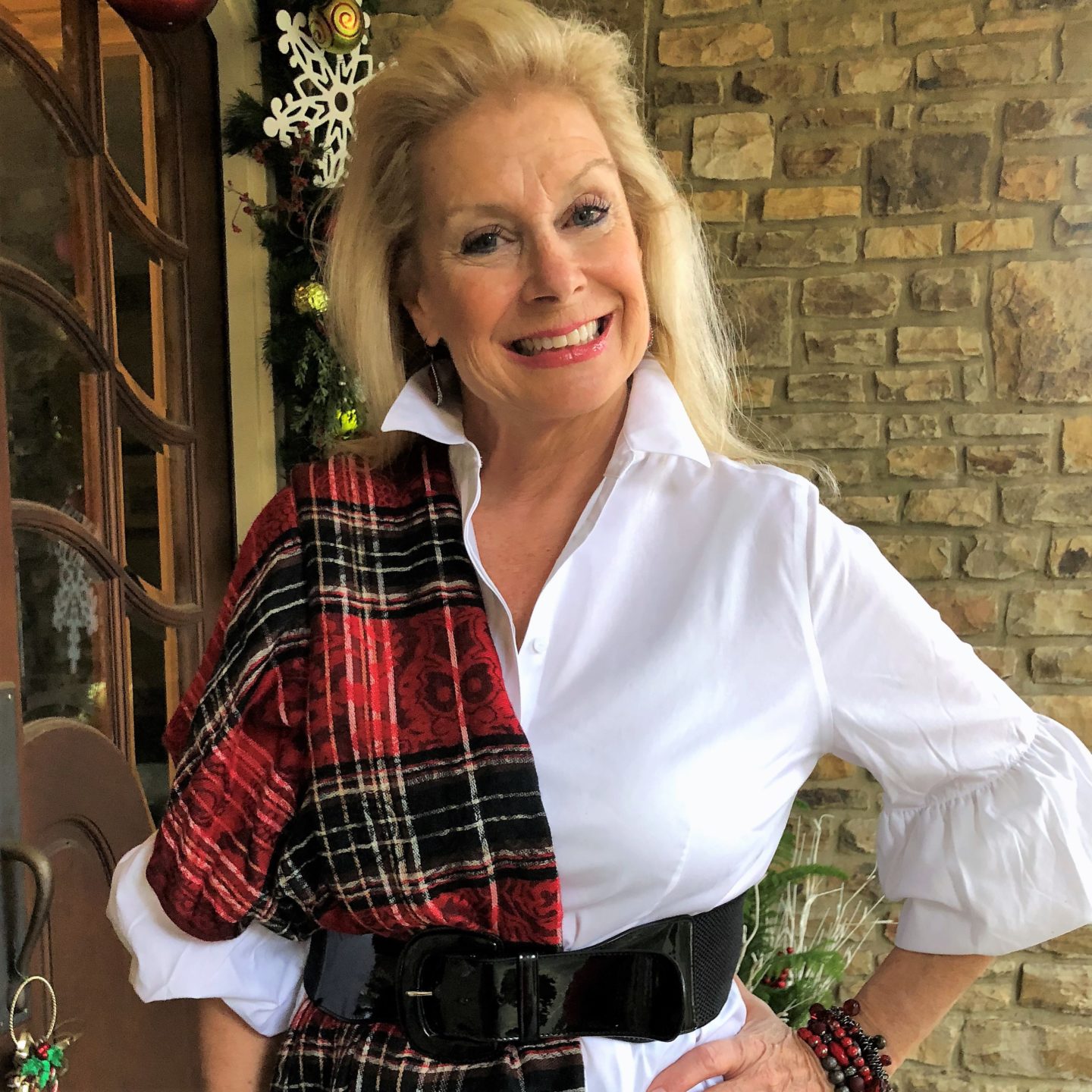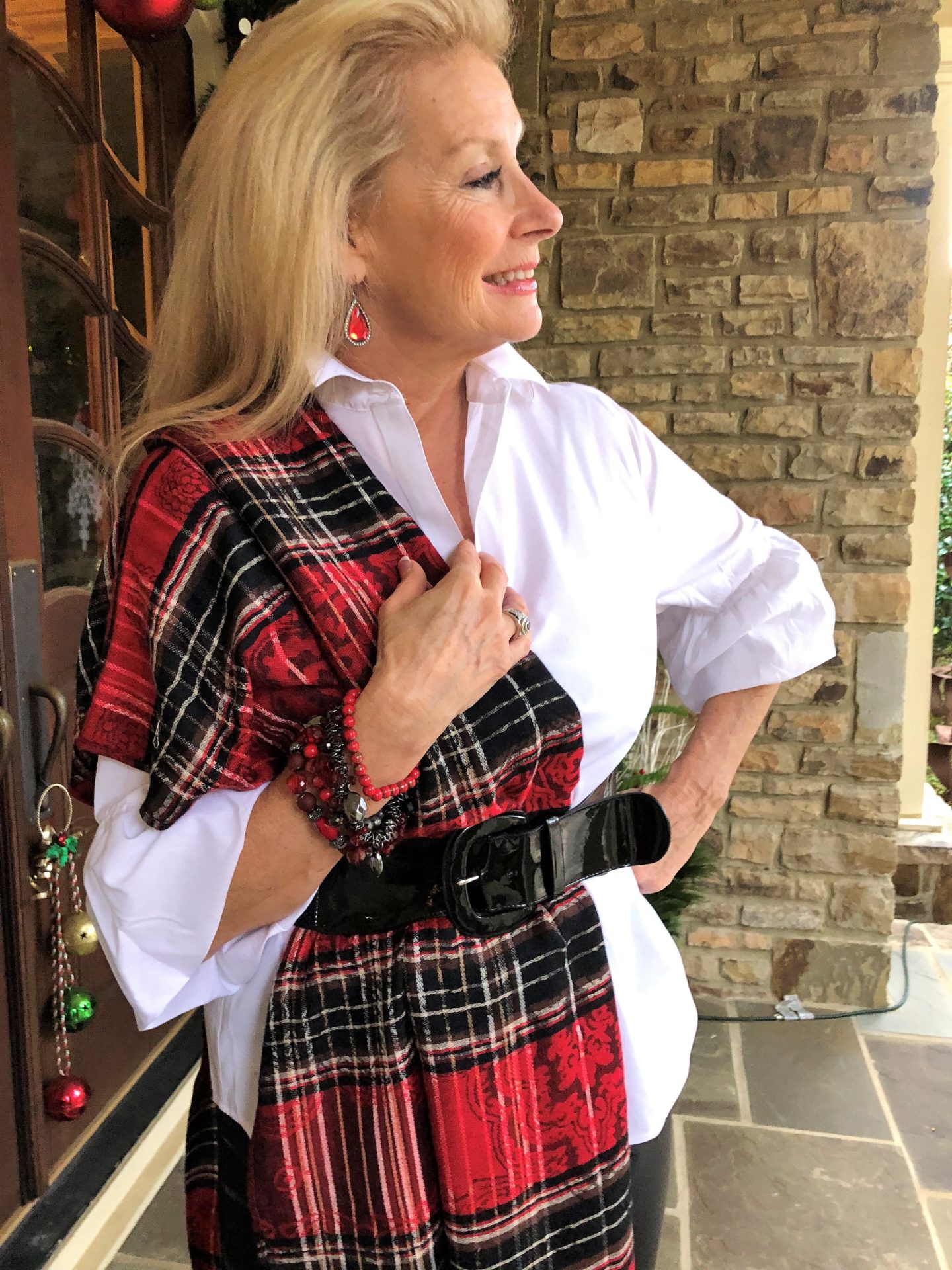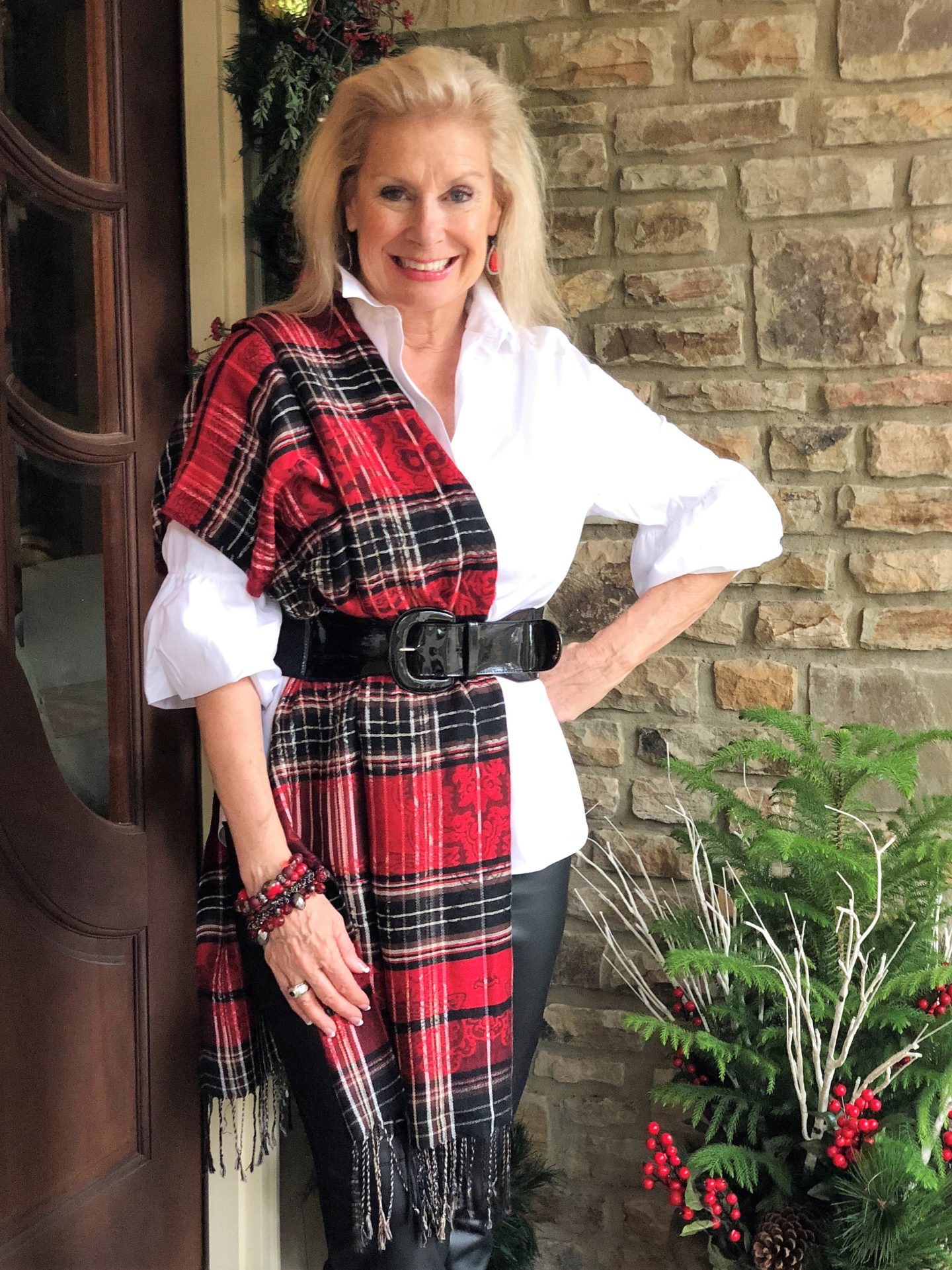 Off to my first holiday party of the season.
I hope you have a lovely weekend friends!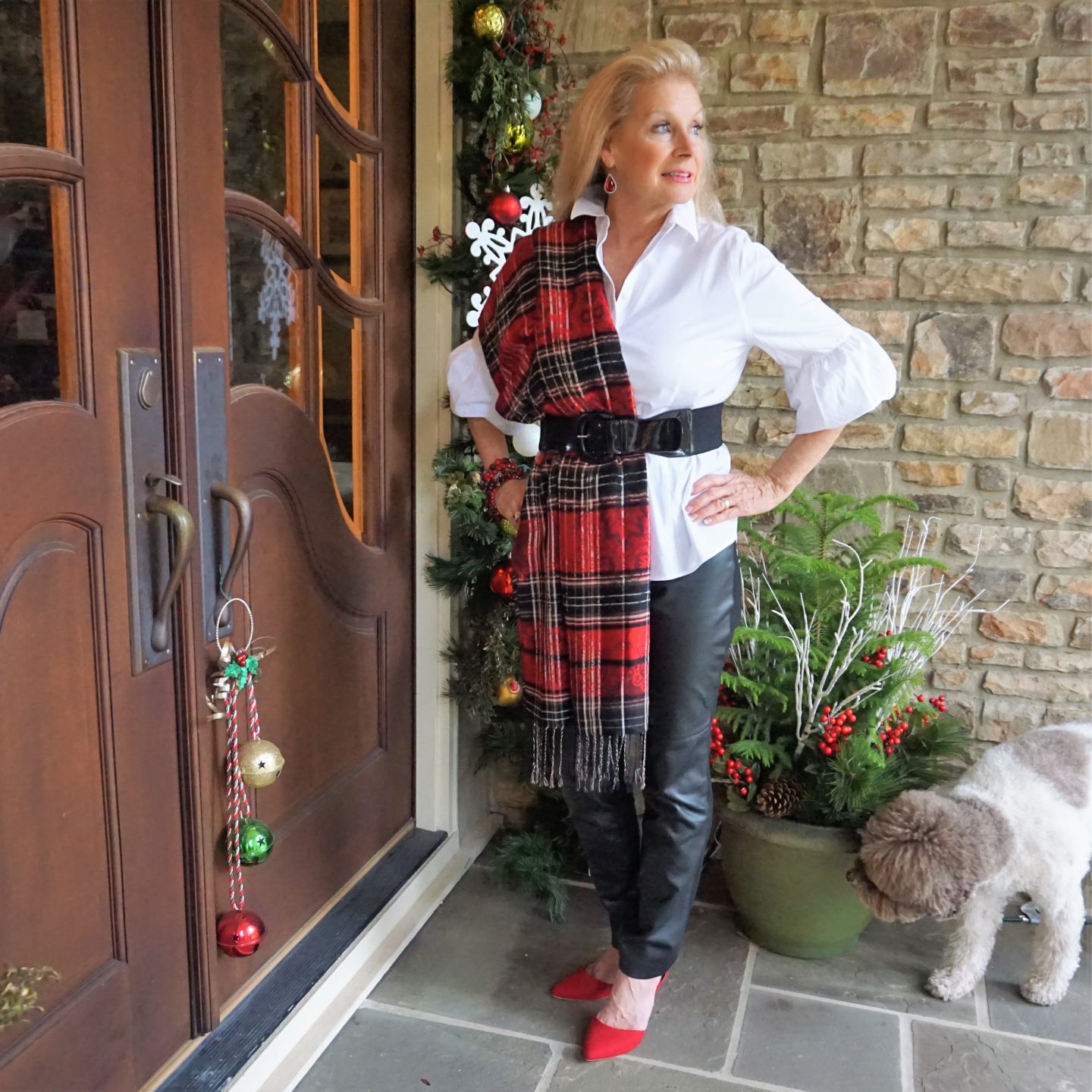 Shop my look
Thank you for stopping by today!
This post contains affiliate links which may earn income for Hello I'm 50ish.
Have you started going to holiday parties yet? Always remember to shop your closet first!
I hope you're living your best life now and that age is just a number to you too! I would love to hear from you!
Follow me on Instagram, Twitter, FaceBook, Houzz,LinkedIn, and Pinterest too!
Hugs!