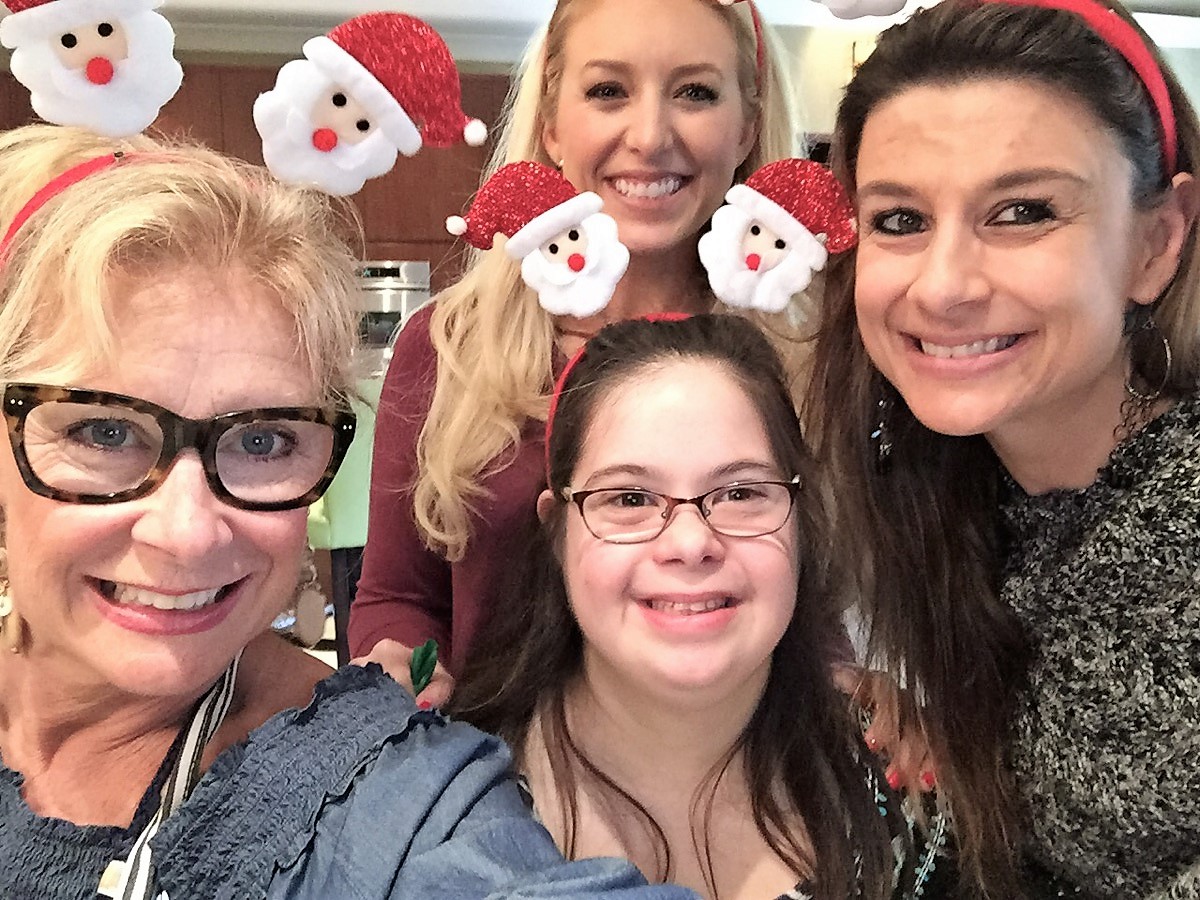 Do you have a Christmas family tradition that is hilariously good fun and will keep your family coming back to your home year after year? We have a Gingerbread House competition held on the Friday after Thanksgiving when our house is filled with relatives. You can eat only so much Turkey leftovers and watch football, (however it was exciting to watch the top 10 college football teams reshuffle after Miami and Alabama lost this weekend. Yeah Clemson is number 1!) to keep the family thoroughly entertained.
My son Michael and his bride, then girlfriend, Jennifer  came over to our home 3 years ago with this fun family craft idea. It has grown into a larger family competition. Whoever is visiting us for Thanksgiving can choose to watch football on Friday or decorate a gingerbread house.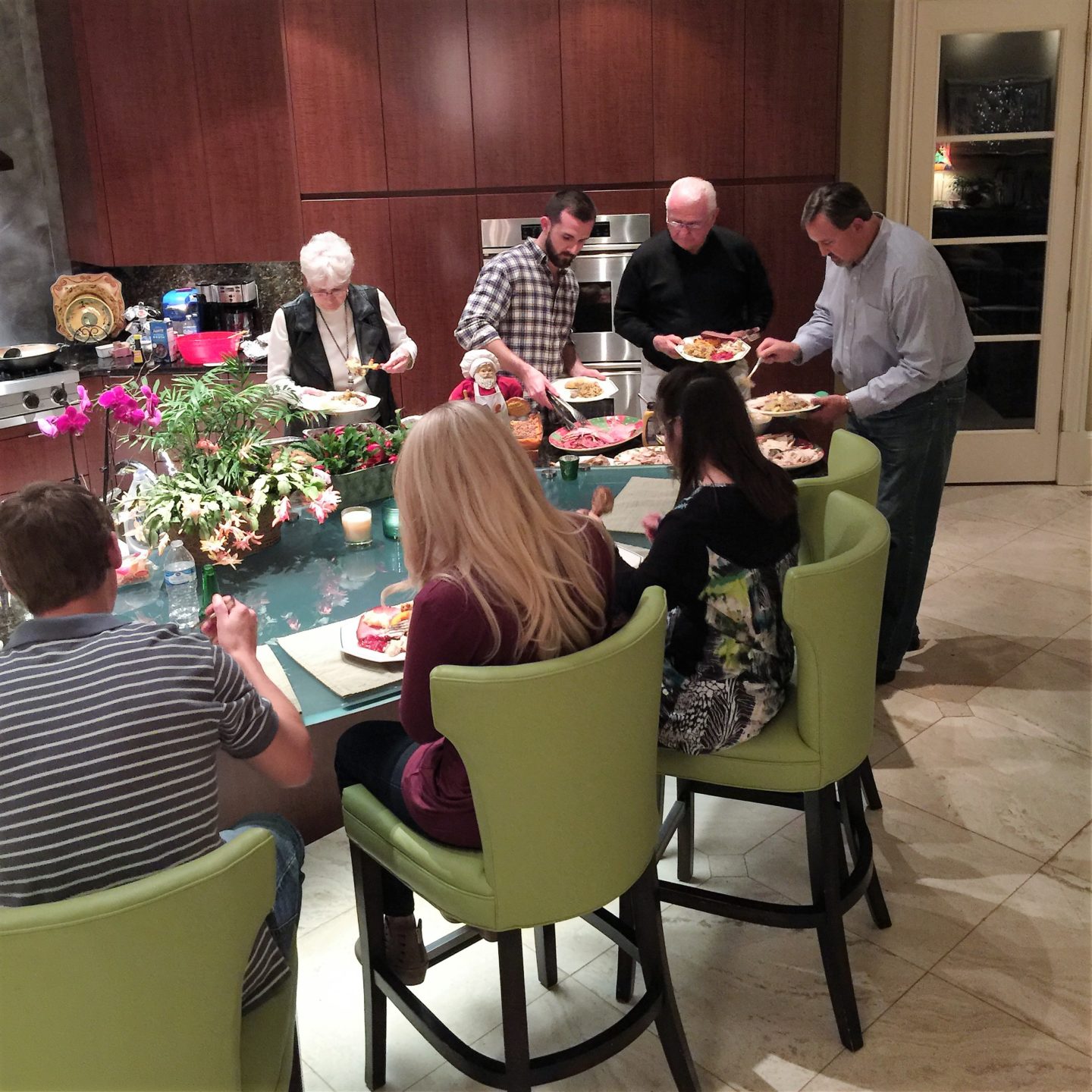 Disclaimer: This is not the same type of competition as the serious Gingerbread House Competition held in Asheville in November  for the past 25 years. Those people are artists trying to take home prizes for their talent and we're just laughing our way through the competition.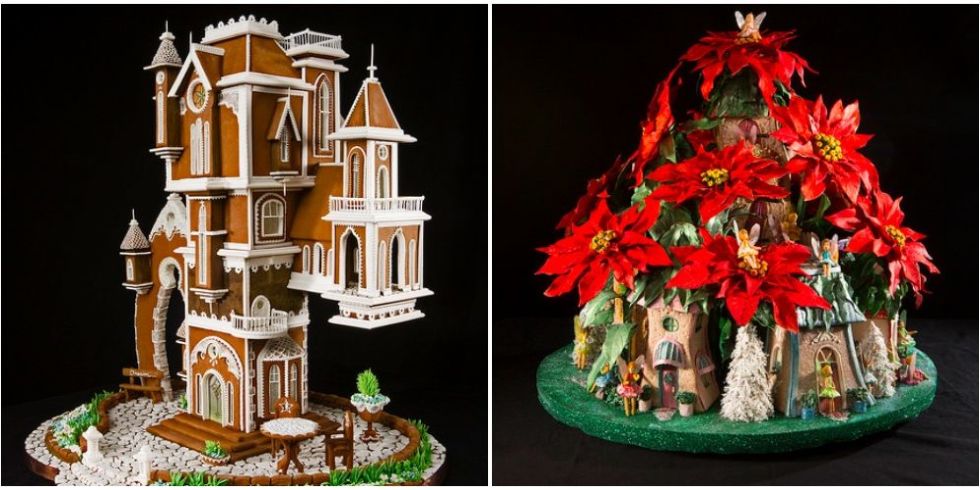 The rules are simple:
Men against the Women while wearing appropriate holiday headgear
Cannot spy on each other while decorating the gingerbread house.
We share the same rules as the national competition: To be eligible, the designs had to be made of at least 75 percent gingerbread. From there, judges( Facebook postings where our friends and family vote) evaluated the creations on overall appearance, originality/creativity, difficulty, precision, and consistency of theme.
Pre Made gingerbread houses or you can construct your own, ( we were hosting a large group for dinner and time was of the essence for me.)
One hour to complete your masterpiece.
However, I think the men of our family take the competition too seriously while partaking in an alcoholic beverage. While photographing this, my husband kept shooing me out of our dining porch.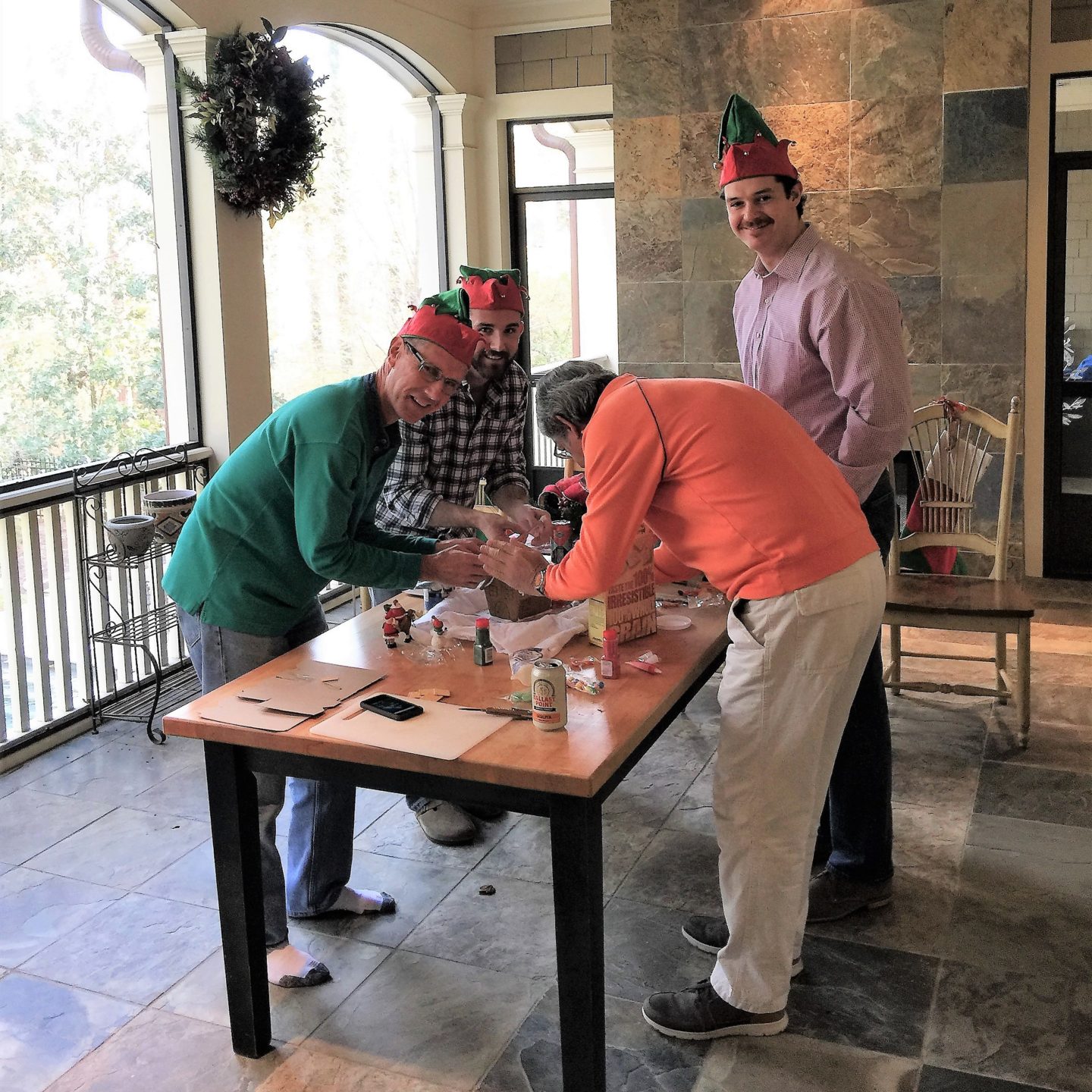 The men were serious architects on their house….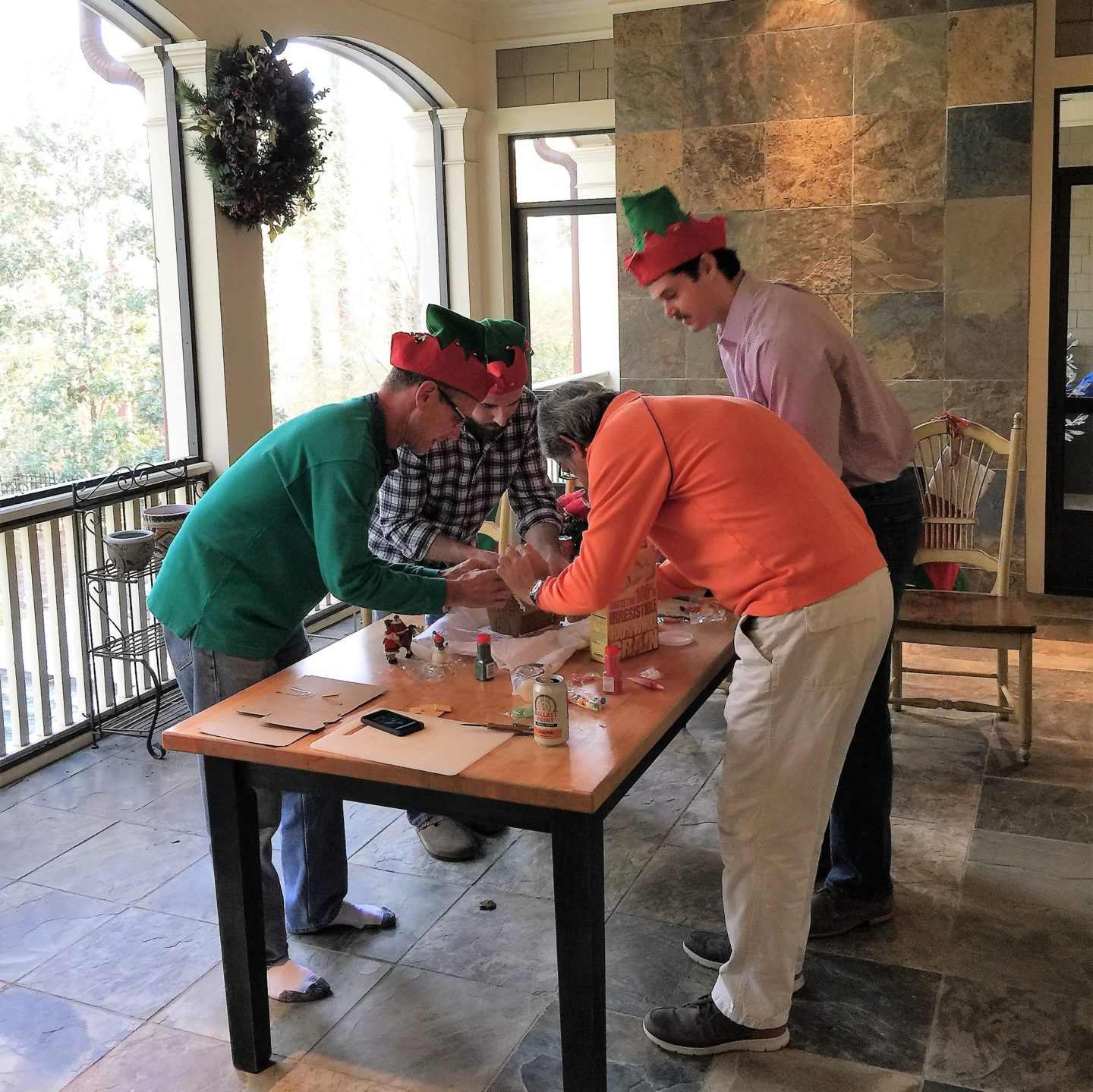 The women were into how much stuff can we load onto our house before it fell off.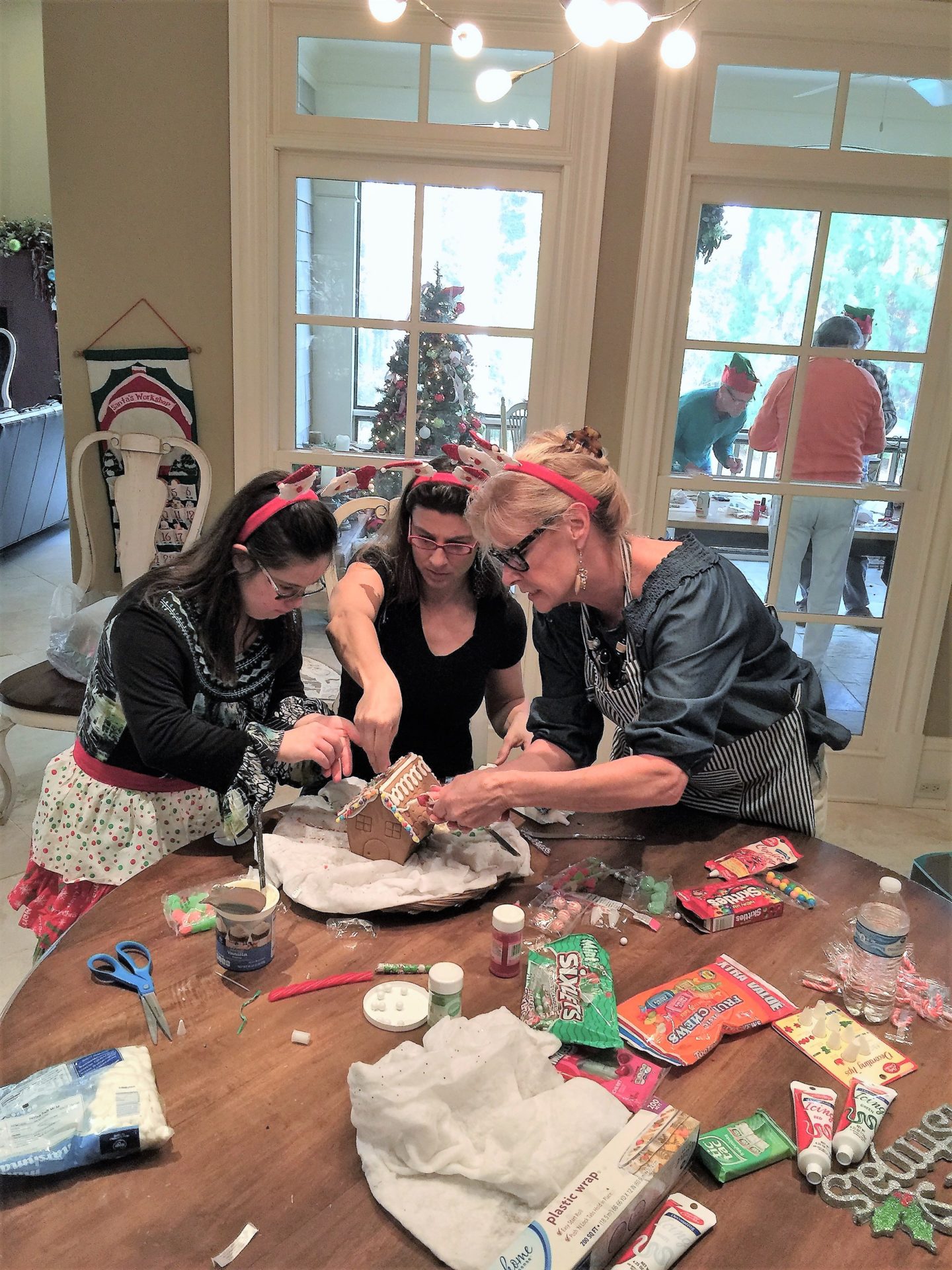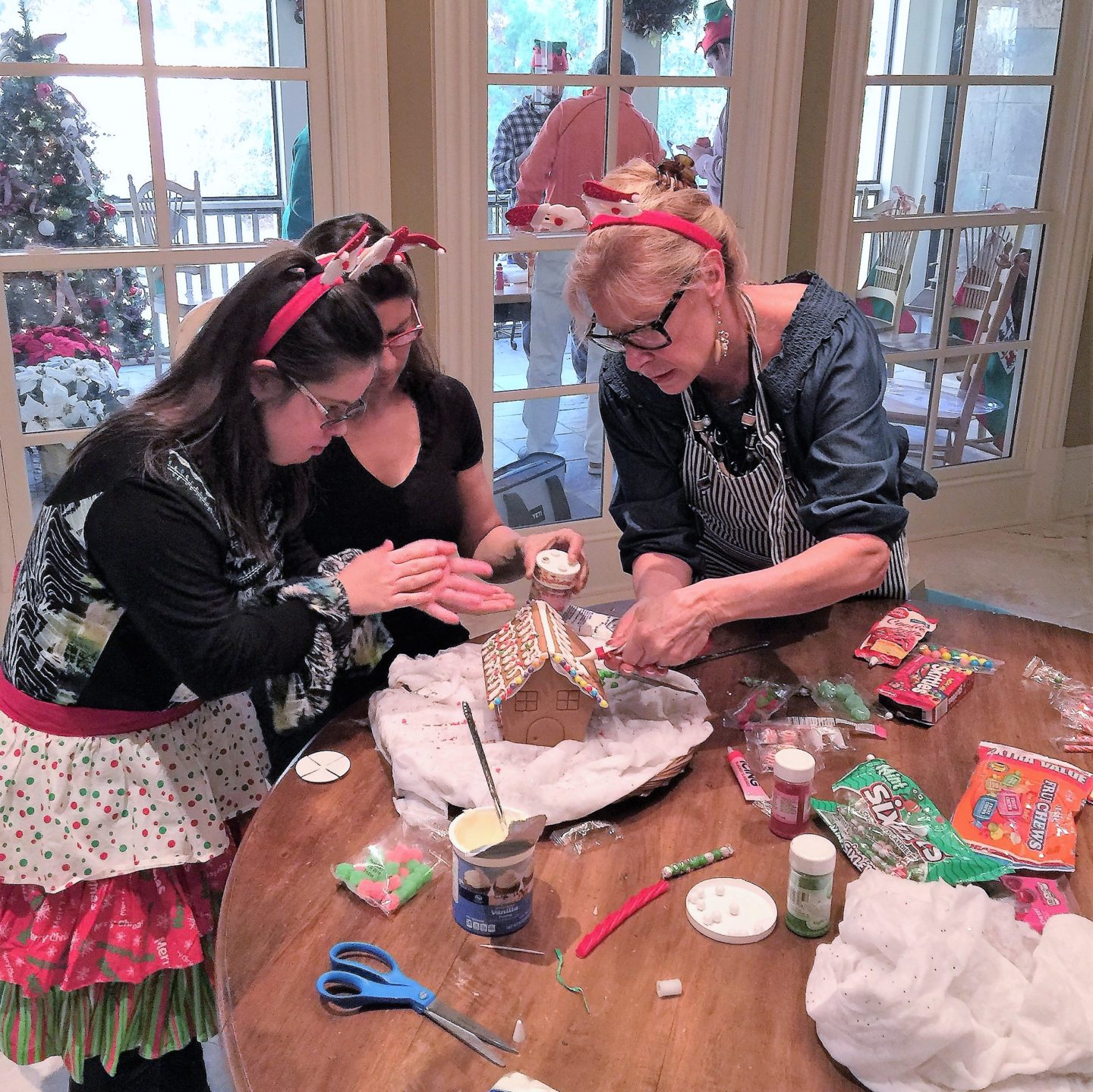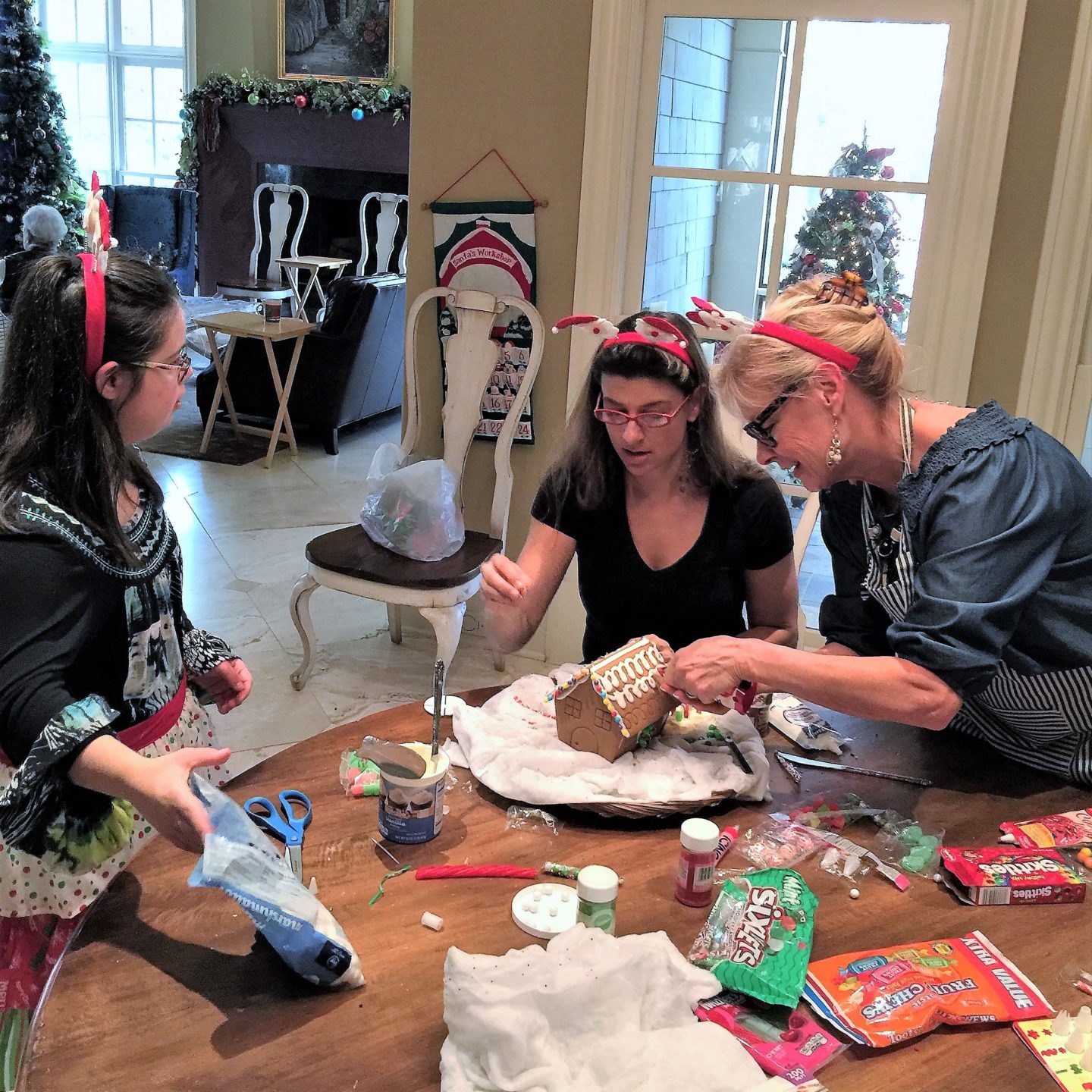 Pausing for a girl photo during the competition…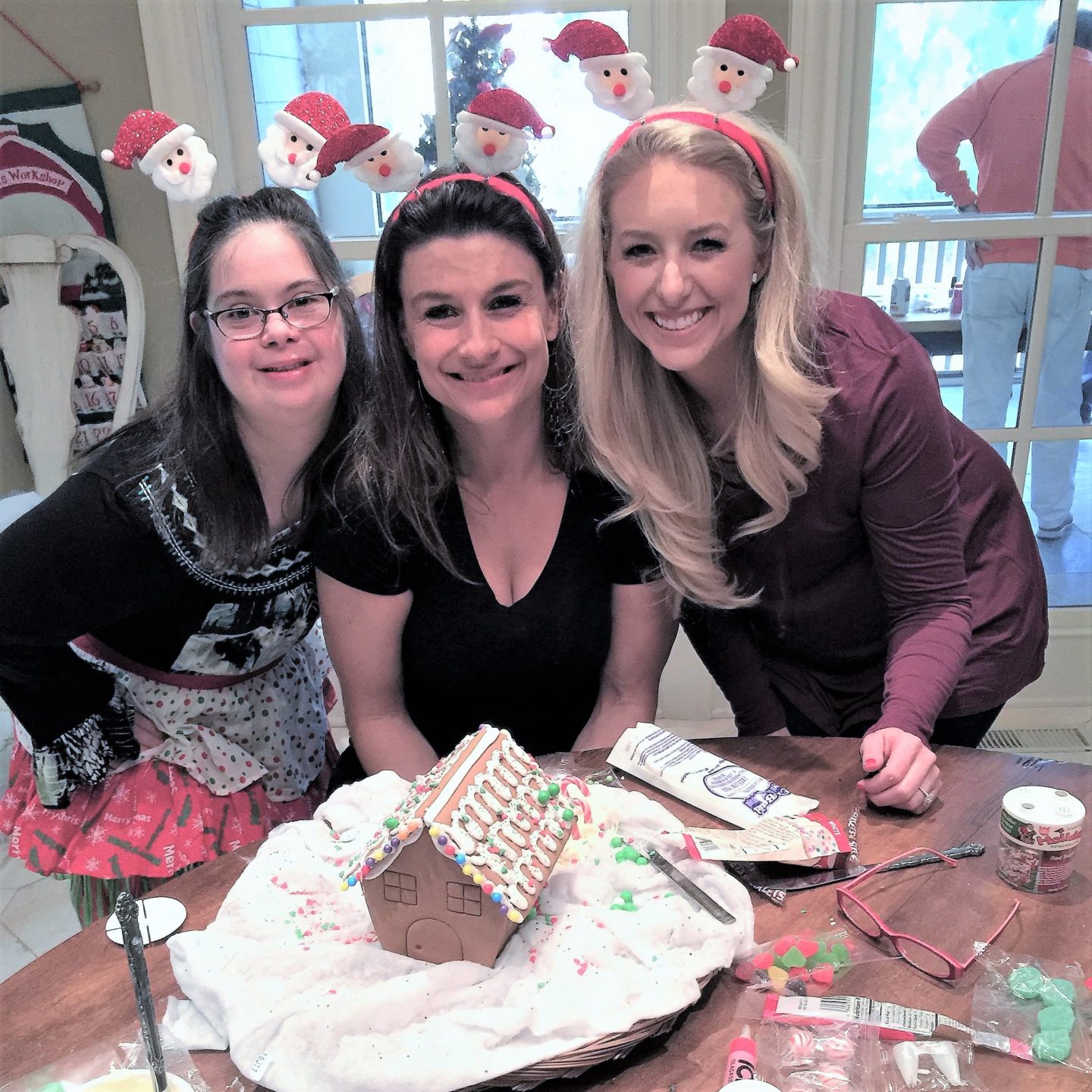 Once the hour was up I went live on Facebook, which in hindsight was rather stupid, because I didn't save my FaceBook LIVE !!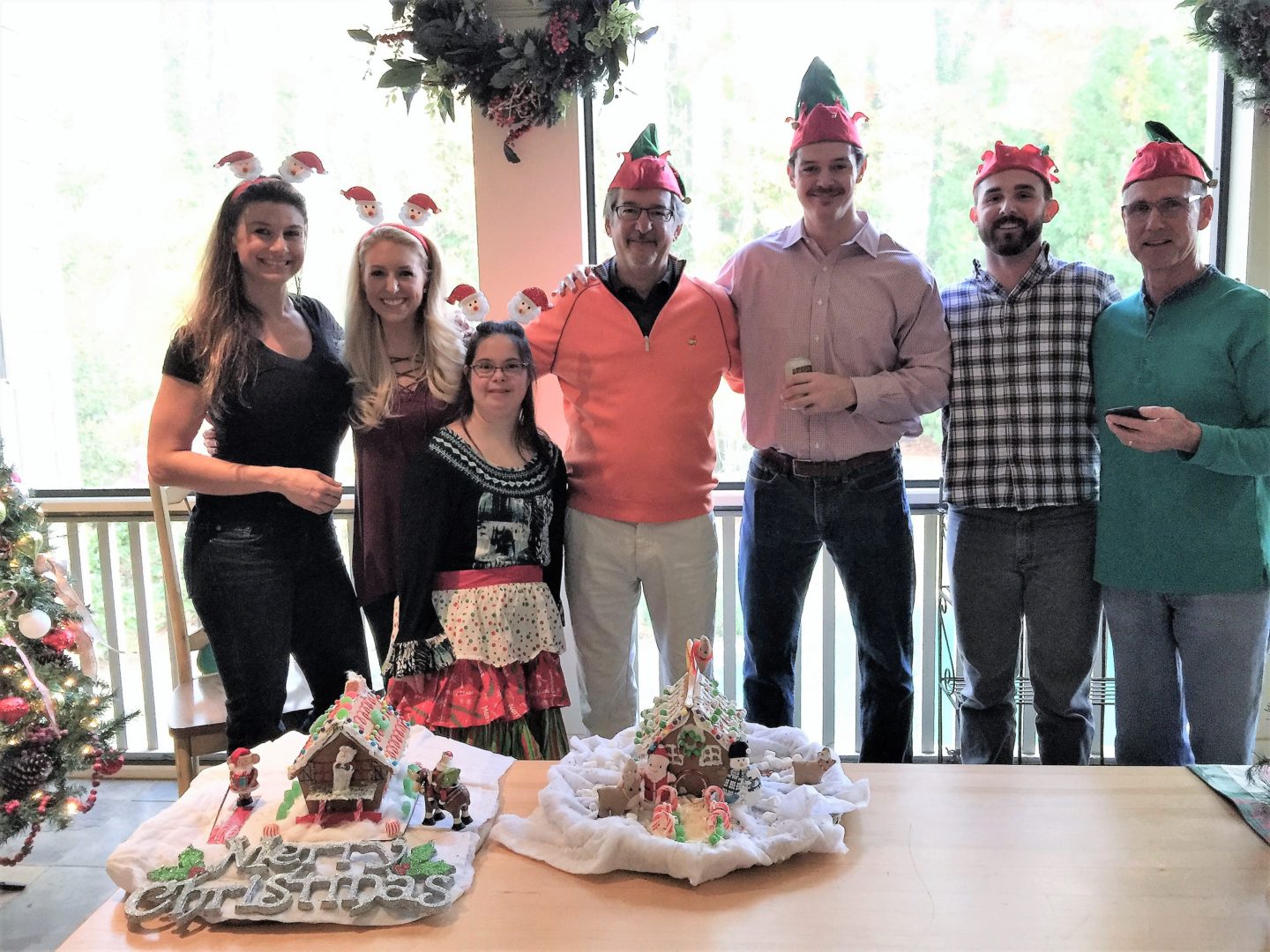 So which gingerbread house do you like? The left or right one?
Don't you think this is a fun family tradition you can enjoy with your family too?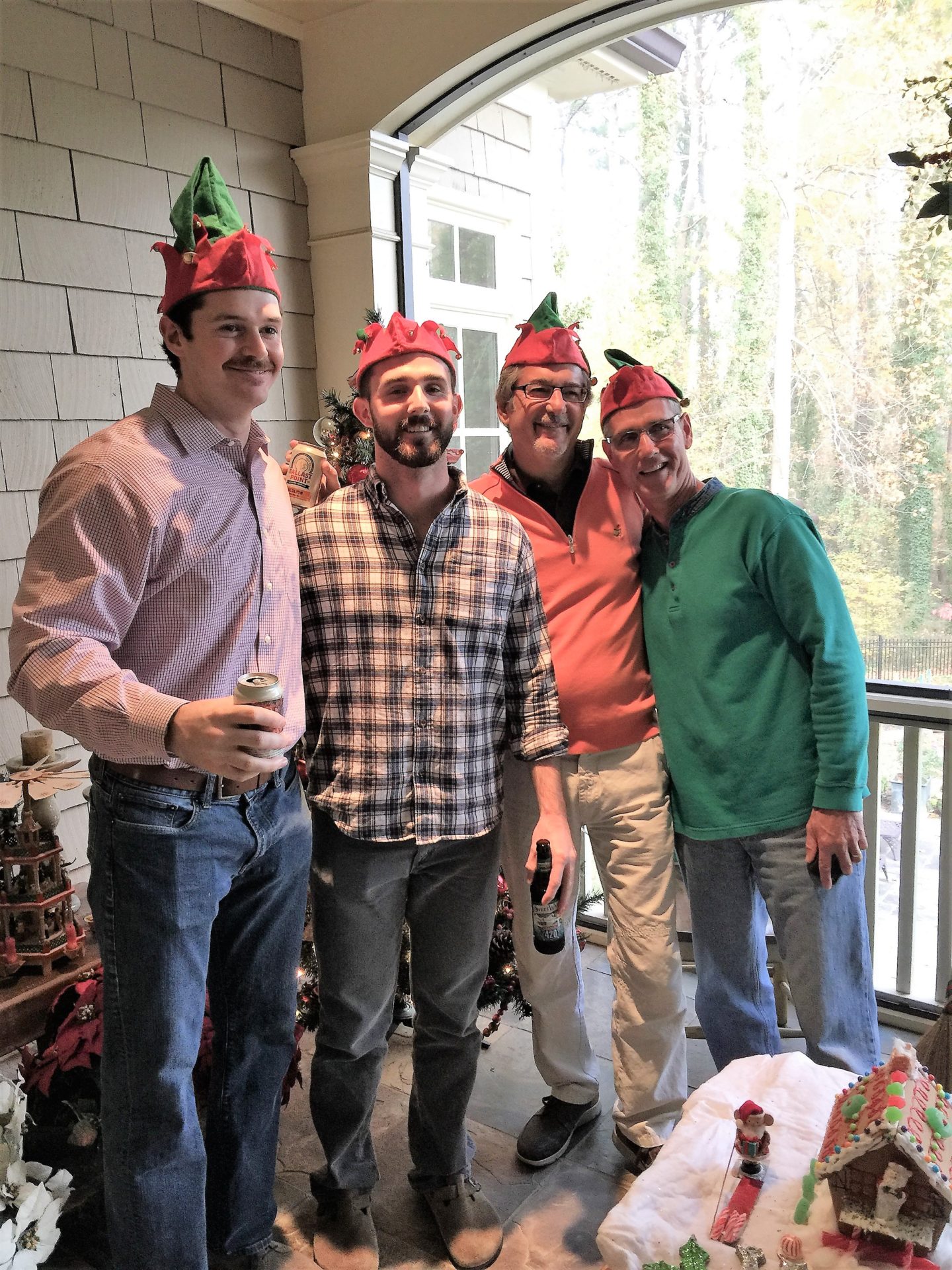 I'll tell you who won the Facebook live vote…
Why of course the girls won!!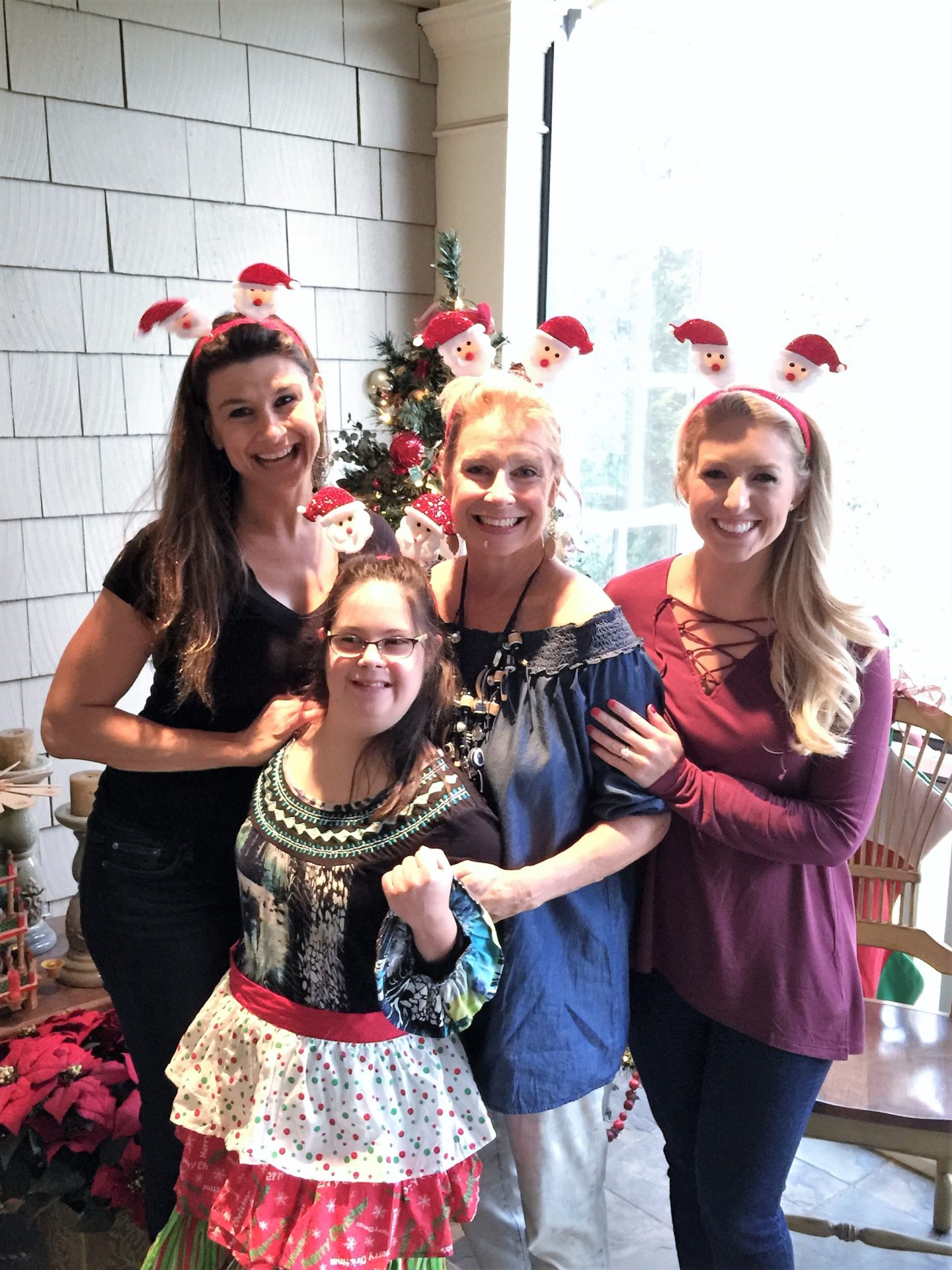 Do you have a fun family tradition during the holidays?
I would love to know what it is!!
I hope you're living your best life now and that age is just a number to you too! I would love to hear from you!
Follow me on Instagram, Twitter, FaceBook, Houzz,LinkedIn, and Pinterest too!
Hugs!