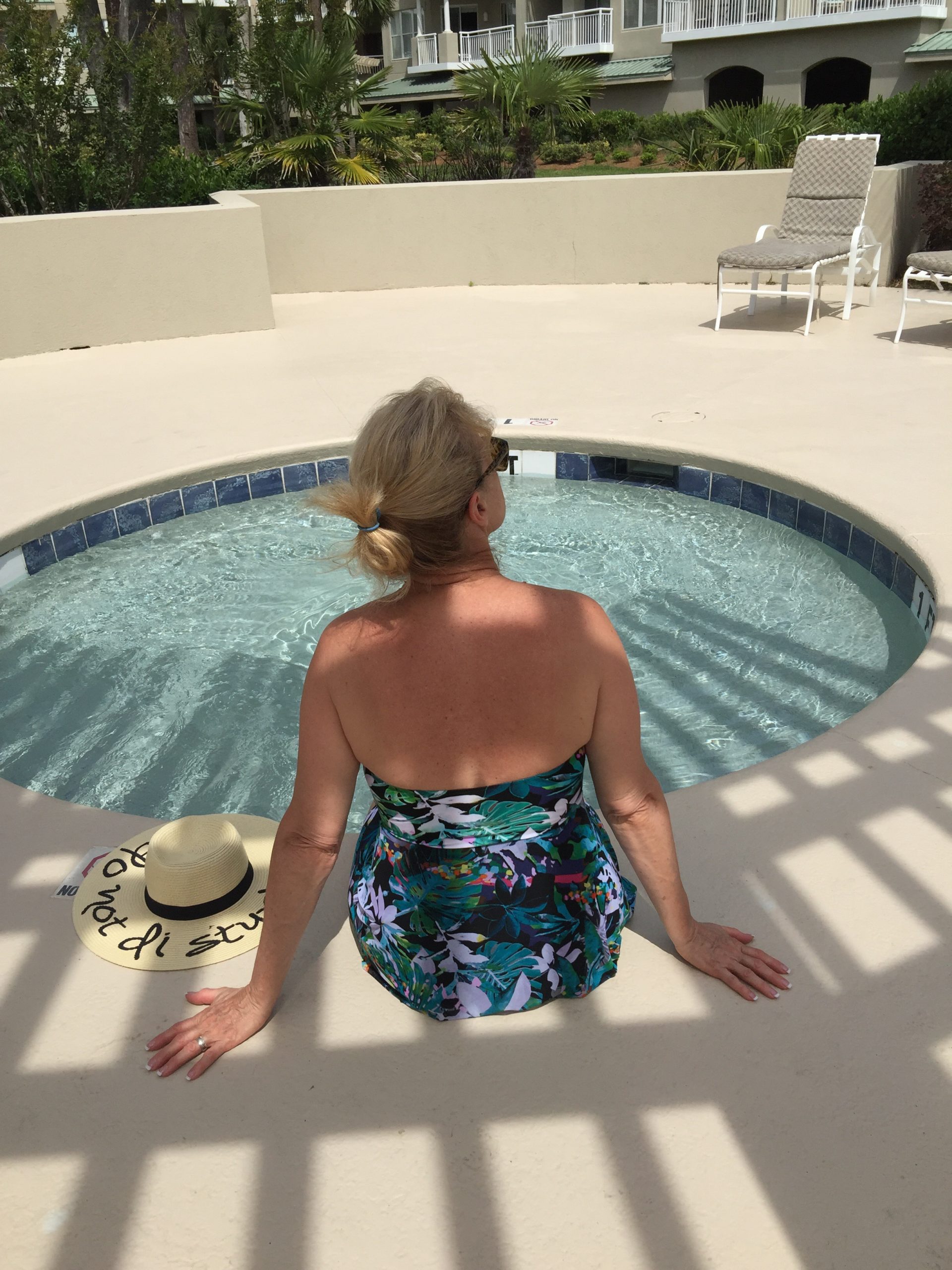 The swimsuit season has arrived for me since we have a condo on the beach in Hilton Head.
My selection for a swimsuit this season has a lot to do with the strapless dress I'm wearing for my son's wedding in June. I don't need tan lines with my gown, so I  selected  the suit that would flatter my body in public.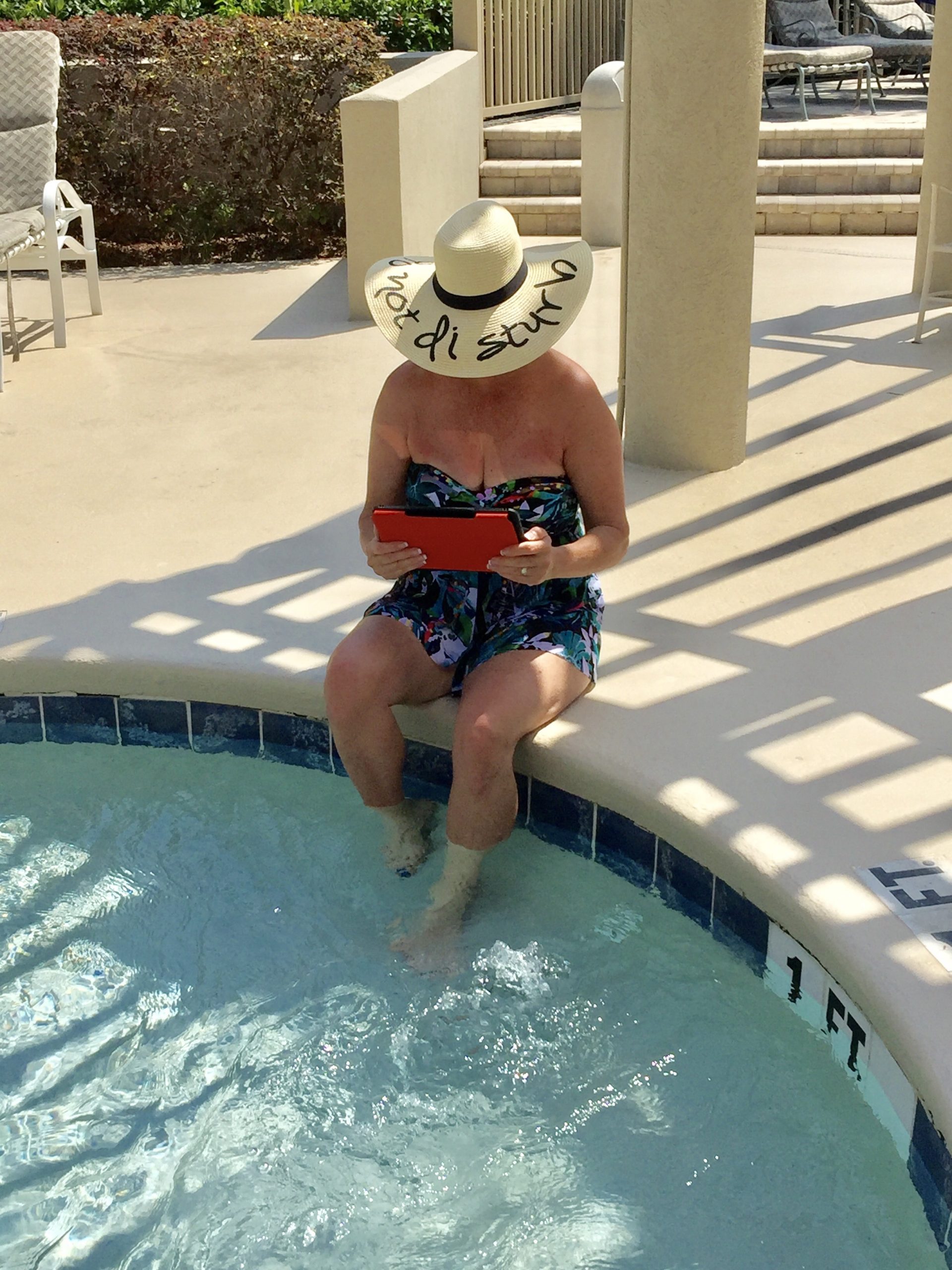 I found this Gottex – Flyaway Tropical Dawn, to be the my swimsuit of the year because of the cute "flyaway " overlay and the black body fabric was really well constructed. This suit flatters my 50ish figure and I really feel chic and comfortable wearing it.
I  know I can wear a 2 piece swimsuit, even as a 60 year old, but I know we are judged when we are at the pool or on the beach. People see us and silently hold up rating cards in their heads, just like on " Dancing with the Stars"and I don't need the Len Goodman's of the beach pointing out my flaws. I'm not a 40 on the rating scale, but I'm not concerned about what the beach judges think when I wear an attractive swimsuit.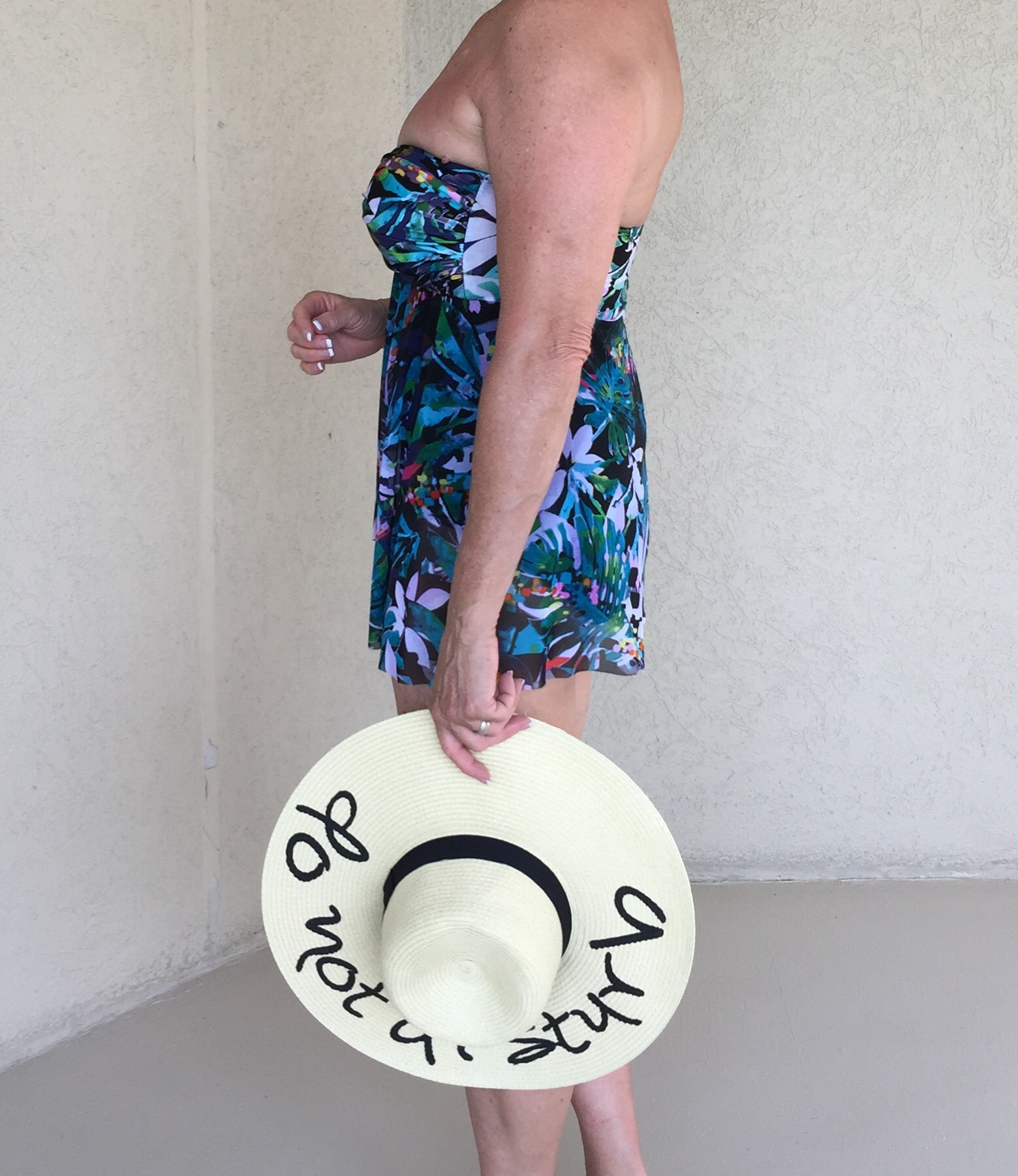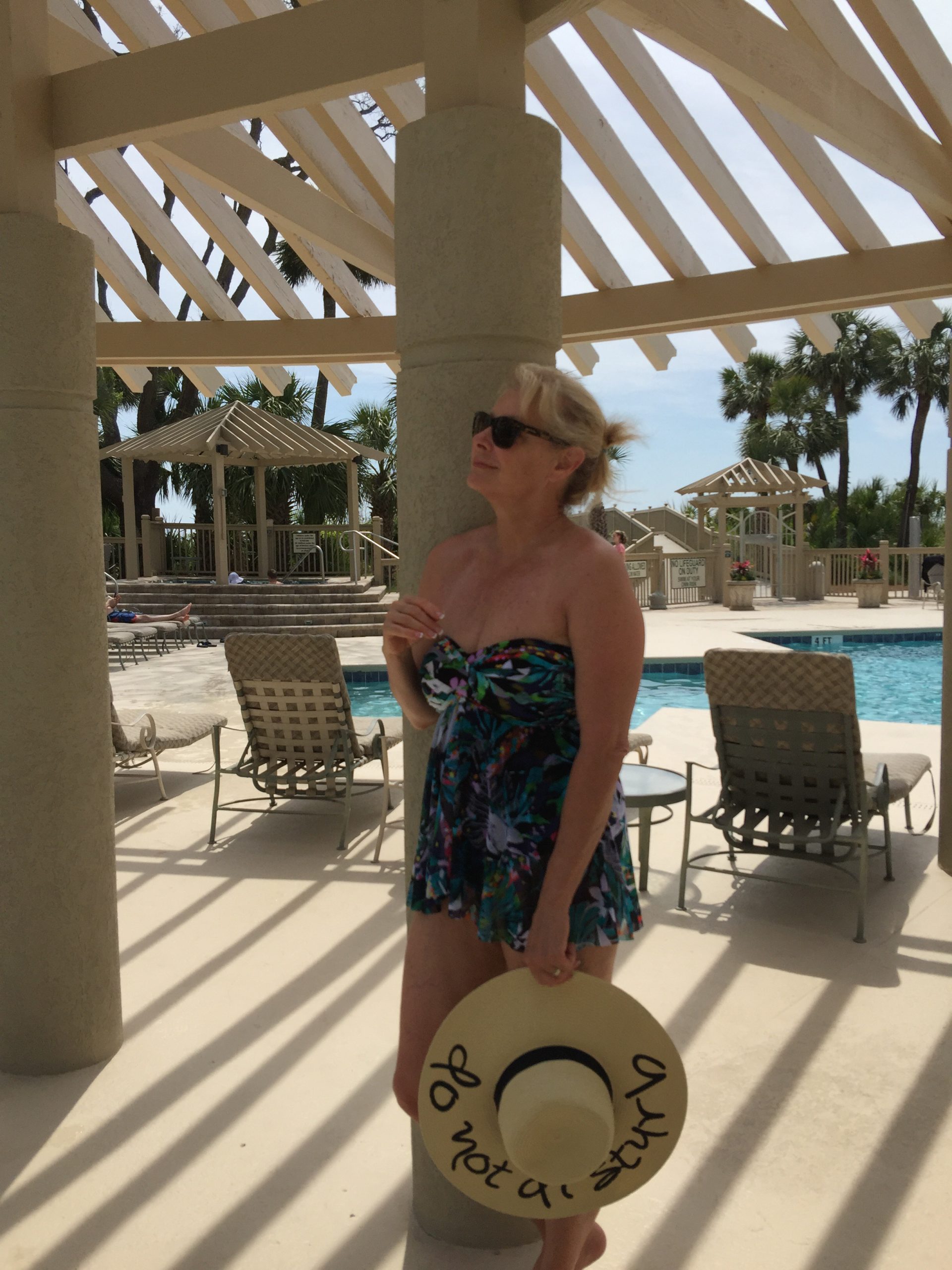 Okay my friends, I need to put some more suntan lotion on.
I wish you were here so you to enjoy my little piece of paradise!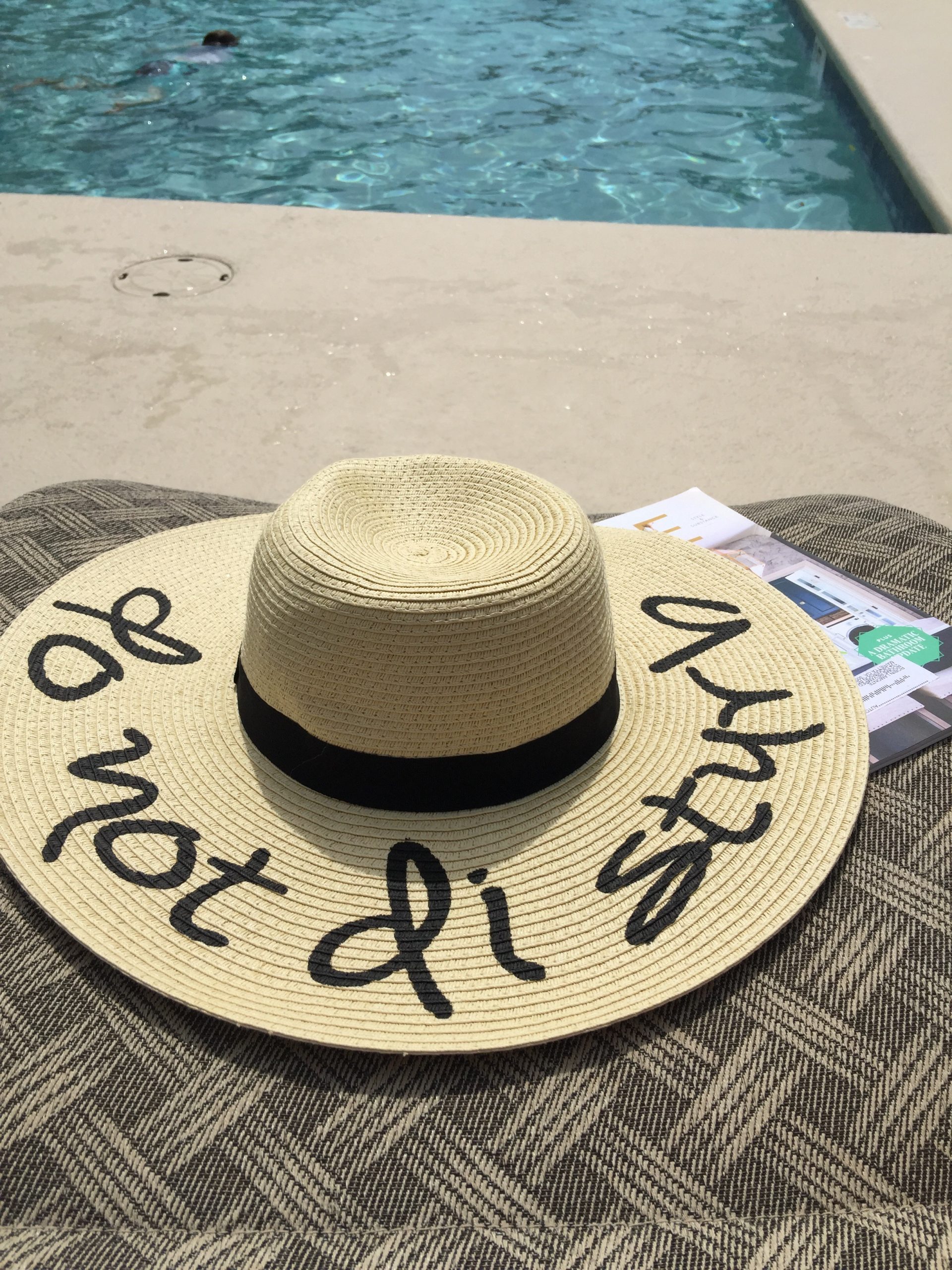 Be Fierce today and everyday!
Thanks for stopping by!
I would love to hear from you!
Follow me on Instagram, Twitter, FaceBook, Houzz,LinkedIn, and Pinterest too!