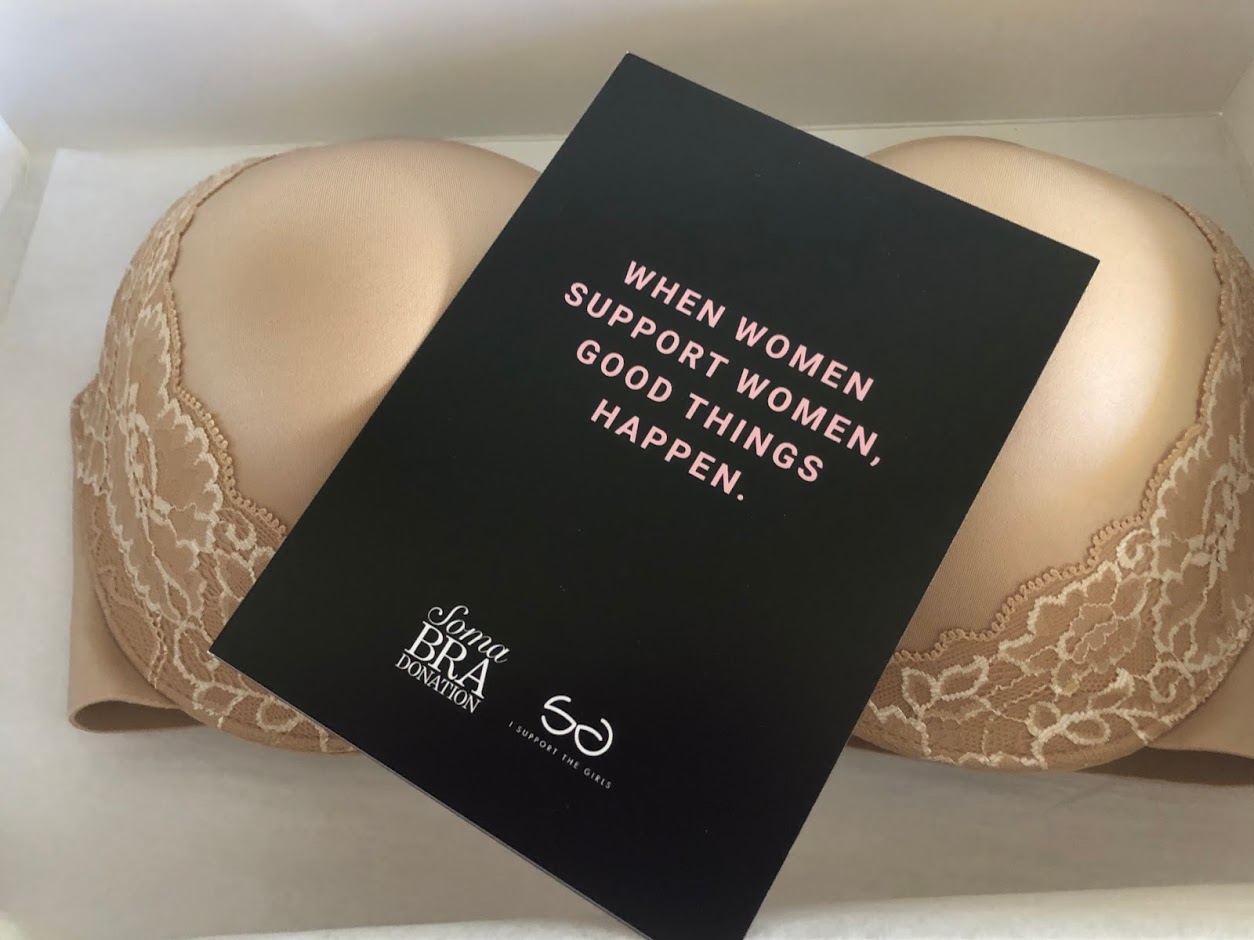 I love a great fitting bra that is comfortable to wear, stays on my shoulders, and shows no "overhang" on my back when I wear knit tops.  I also love to support a company that does a terrific job supporting my girls as well as supporting other girls less fortunate than myself. Have you heard of the Soma Bra Donation?
I wear only Soma bras because I find they fit me the best. I  have been wearing them for the last 10 years after I first walked into the Soma store that was connected to my favorite Chico's store back in New Jersey. Convenience was the reason, but I loved the fact someone actually asked me to be fitted for my bra. News alert, I didn't know I should be measured and fitted for a bra! No wonder I hated the bras I purchased before I started shopping at Soma.
I have to tell you ladies that if you have a wedding or a formal coming up soon, purchase the strapless bustier bra. The bustier kept me sucked in all day for my son's wedding! Soma does a wonderful job of supporting the girls of all different shapes and sizes!
I was contacted by Soma in January to collaborate with them on this post to give awareness about donating bras for charity, I didn't hesitate for one minute. Done!
When I received this beautiful gift in the mail I loved the message on the card,
When women support women, good things happen.
Isn't that the truth my friends? I want to empower women to live their best life and I also support charities for those who are less fortunate. I am blessed to live a wonderful life, but I know women fleeing domestic abuse are so strong and brave in making a choice to end the violence than to continue to live with it. Domestic violence crosses all lines of income and ethnicity. It doesn't just happen to the poor, it happens to the wealthy. It happens to all women of color and you probably know someone who was abused. It happened to me a long time ago, but I was working. I could support myself and I didnt need a man to tear me down. I was still standing after the abuse, but many women do not have a choice but to seek safety in a shelter.
Since 2010 Soma has collected 1,527,807 new and gently used bras and have donated them to women shelters affected by domestic violence and homelessness. Soma wanted women fleeing abuse to feel beautiful and maintain their dignity. I never thought to donate my undergarments to a charity and always threw mine out. Not anymore, this changes everything for me and it should for you too.
Soma has partnered with the National Network to End Domestic Violence (NNEDV) and I Support the Girls (ISTG). Soma would love you to donate the bras you no longer wear and bring them in to your local Soma store. They do not need to be a Soma brand, no judging here ladies. Or purchase new ones to donate to these wonderful organizations. From now until February 27th, you can donate your bras. Every bra will be appreciated by the woman who receives them.
I support the girls also donates new and sealed women hygiene products (tampons and maxi pads) to the women shelters too.
How wonderful Soma sent me the lovely vanishing back bra to replace the 2 ( 8 year old) Soma bras I am shipping back to donate to this wonderful cause. With gratitude and blessings for the women I hope will wear them.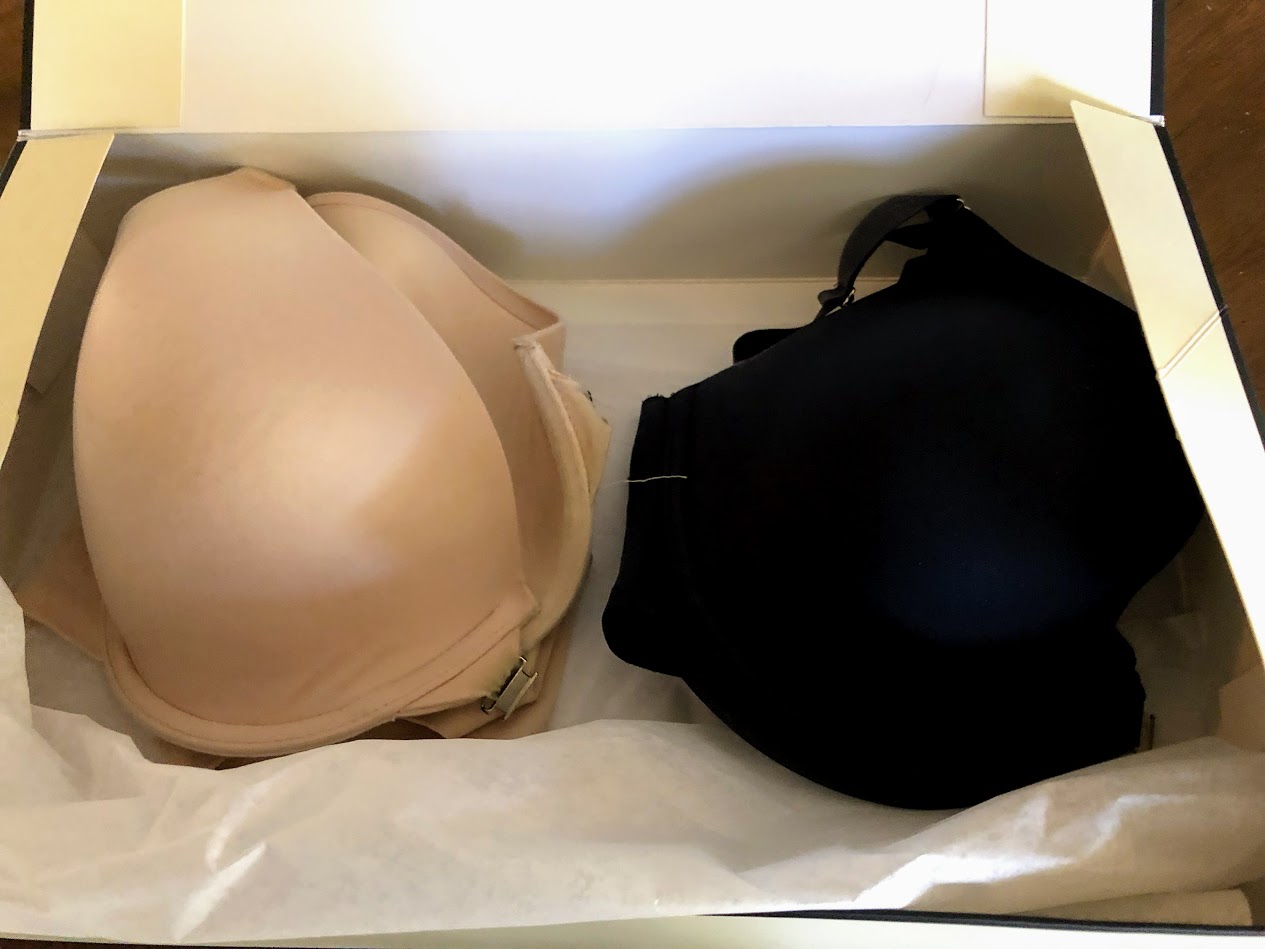 Disclaimer: I love the bra that Soma sent, but I'm not a skinny minnie anymore! Nor shall I show you what it looks like on me. Let's just say the book is always better than the movie!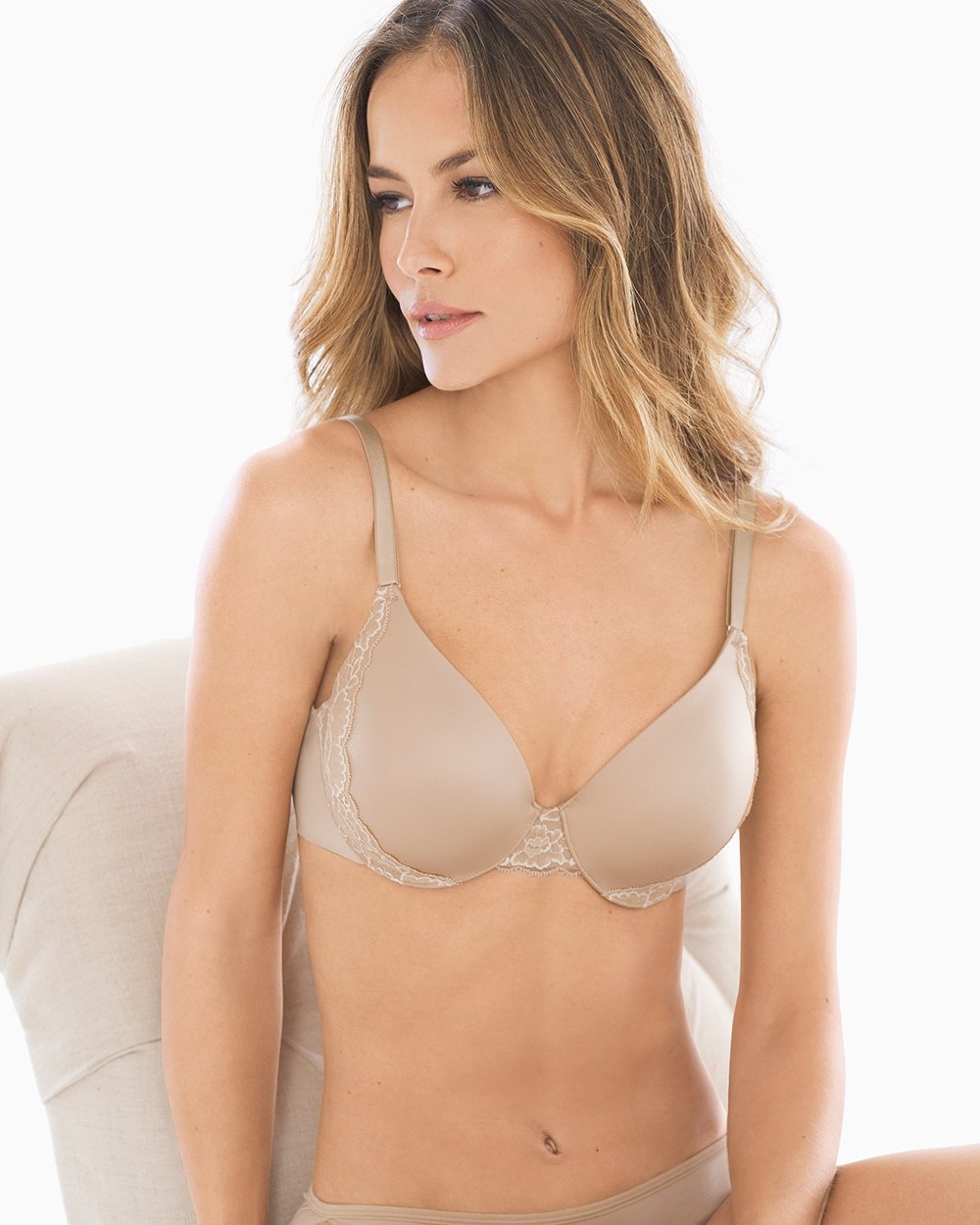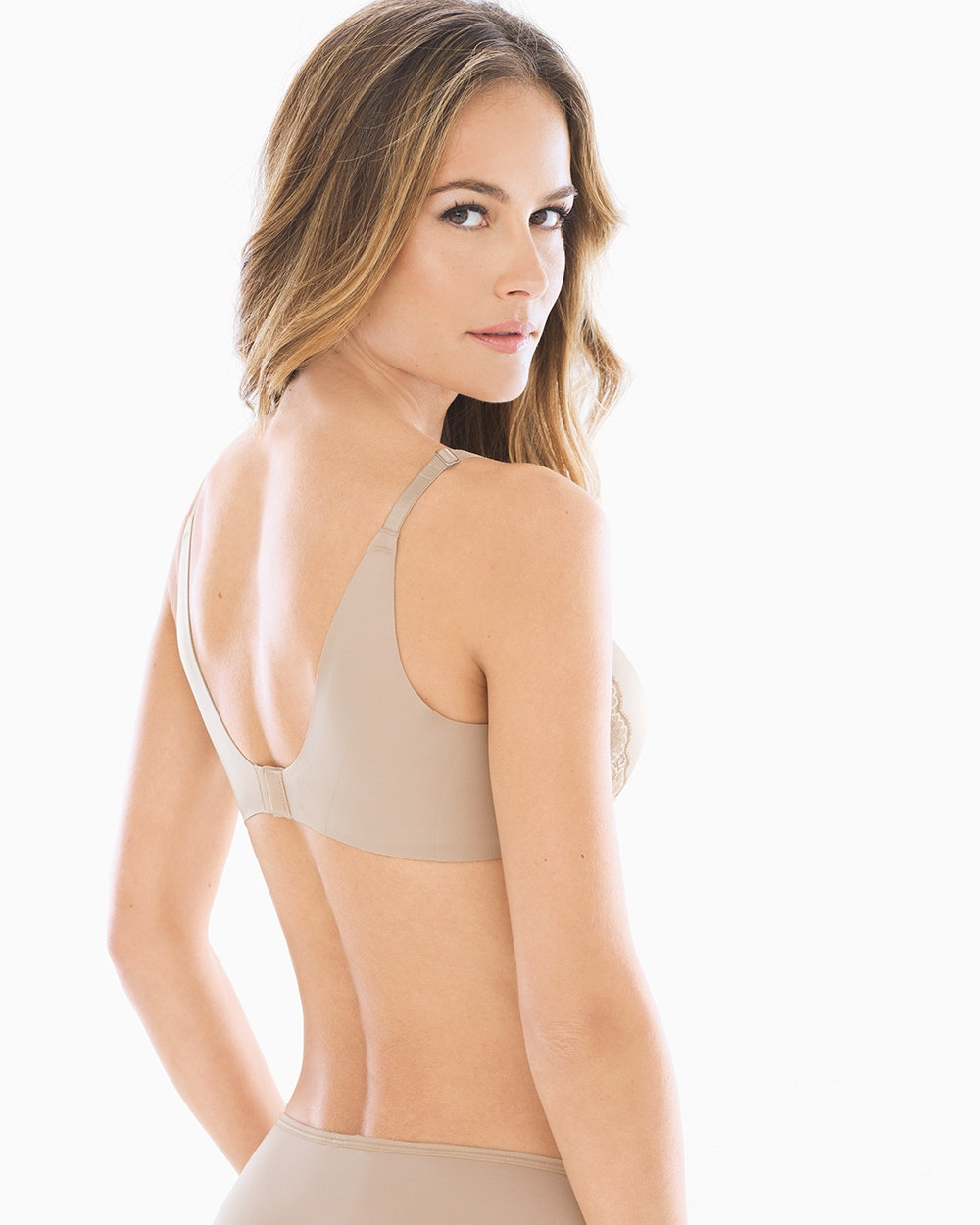 Shop More Bras Here:

\
Thank you Soma for this wonderful collaboration and I hope you will be inspired to donate your new or gently used bras this month!
What a simple and wonderful way to give back!
Affiliate links appear in this post that may generate income for hello I'm 50ish, but all opinions are honest and truthful.
I hope you're living your best life now and that age is just a number to you too! I would love to hear from you!