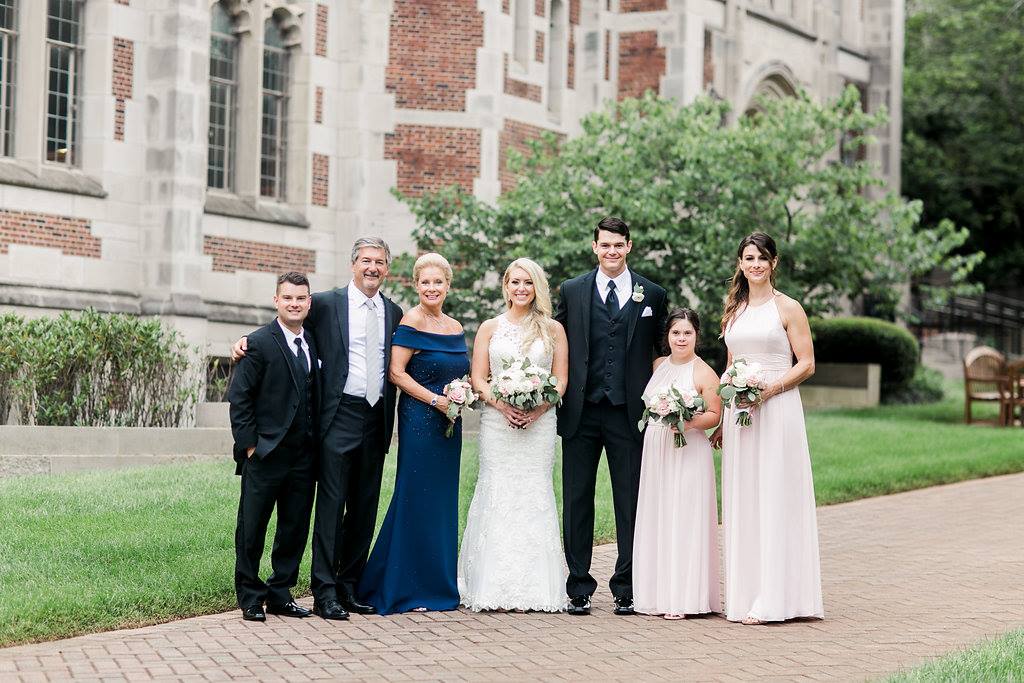 Dear friends, I wish you all a very Merry Christmas!
I hope you are celebrating Christmas with your family or with friends today !
Christmas is a very special day and I  have been wanting to share with you my son's wedding since June, but I thought today was the best time to share my family with you. This photo was on our Christmas card this year and I realized I have never shared this beautiful moment with my readers.I am blessed with 4 wonderful children and a husband who has loved me for 30 years. We were married on Father's Day weekend in 1987 and my son also selected the Father's day weekend for his special day.
Planning for a wedding is easy as the mother of the groom, but you still want everything to be perfect for your child on their special day.
I started my wedding preparations back in March when I was looking for the perfect Mother of the Groom dress. After a dozen hits and misses, I narrowed my selection to the final 4. I think this navy off the shoulder dress from Rickie Freeman for Teri Jon was the perfect choice! I also went through 12 pairs of navy evening sandals and kept Nordstrom and Macy's on standby until I found the perfect shoe. I ordered everything online because it guarantees the right size. Going to a store that carried only a limited size or a limited selection is not a good idea for formal fashion for a woman over 50ish. You can't tell buy the online images if the dress will look good on you since the model wearing the gown is my son's age. Another topic for another day.
I had to prepare myself for losing my son when he takes a wife. The emotions flood over you when you realize that your son is officially leaving the nest and his heart now belongs to someone else. You also have to realize that sharing holidays with other people will Be a part of your life. Who gets what holiday? Do you rotate holidays? Or if you even get a holiday is a new topic of discussion . Being an in law doesn't guarantee any rights to your children but you learn to accept their choices. My dear mother in law always included all the in laws for Christmas Eve, because Christmas Eve is an Italian tradition. To this day, Christmas Eve is done Italian style with nothing vegan or gluten free about it..
I spent many a day crying while I was trying to select the mother son dance song. Could have been the glass of wine that egged me on , but I was also looking at Michael's baby pictures while listening to the final 5 songs. The tears were flowing and sometimes I couldn't even see the computer monitor. I wanted the singer to be from New Jersey ( Frank and the Boss made the final 5, Bon Jovi, not so much.) I finally selected Phil Collins, (yes, he's been to New Jersey). My favorite song was from Tarzan, "You'll be in my Heart."
Our son Michael, and his bride Jennifer, chose to be married in a church, which thrilled us, but many of my friends commented on how long has it been when they went to a church ceremony vs a venue ceremony. Funny how churches are not as popular as wedding venues.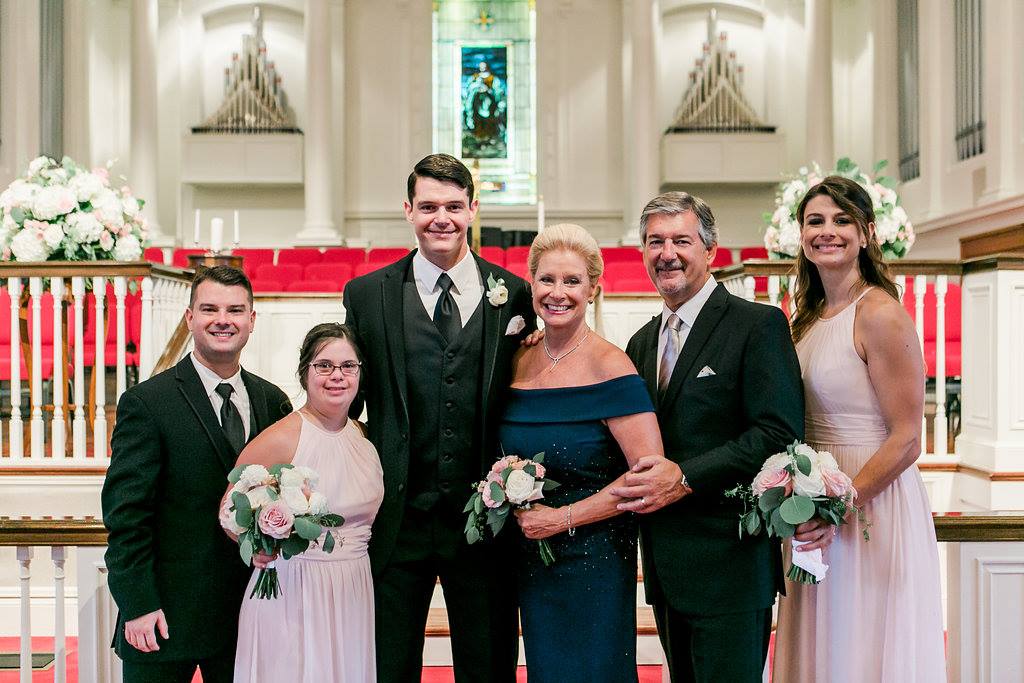 Left to right: Alex, Sammy, Michael, Me, Darling husband, and Lisa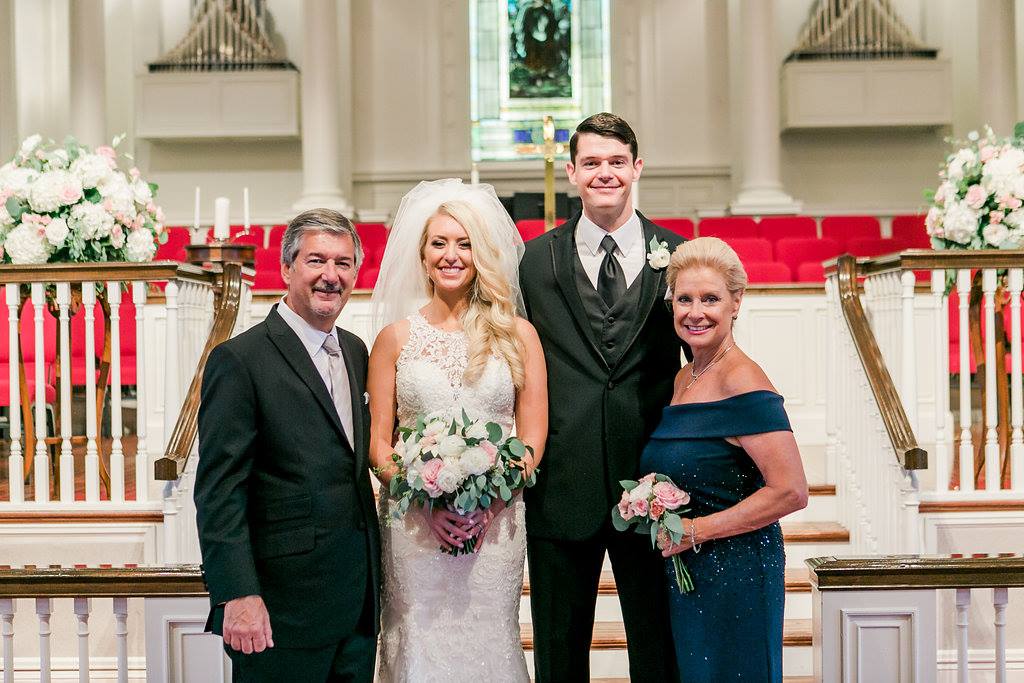 We are blessed with a new large extended family whom we have come to love and have enjoyed getting to know for the last 2 years before the wedding. It makes your life so much easier knowing your son has married into a wonderful family. We are fortunate our new in laws live in the Atlanta area and they too love our son.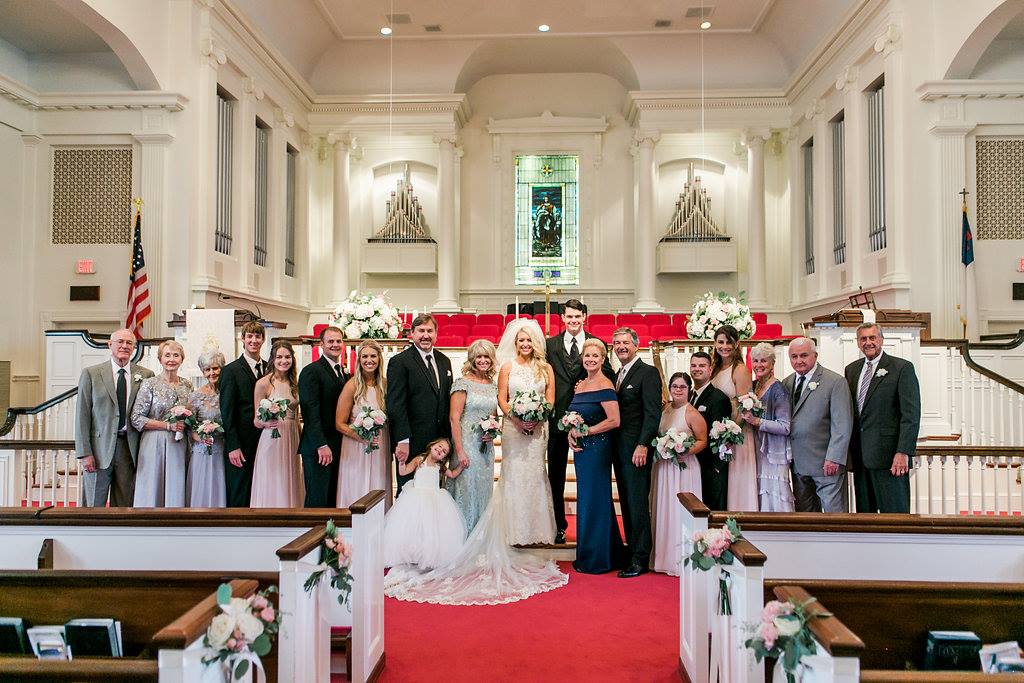 The wedding reception took place at Agnes Scott  College, on a perfect summer day in a perfect southern college.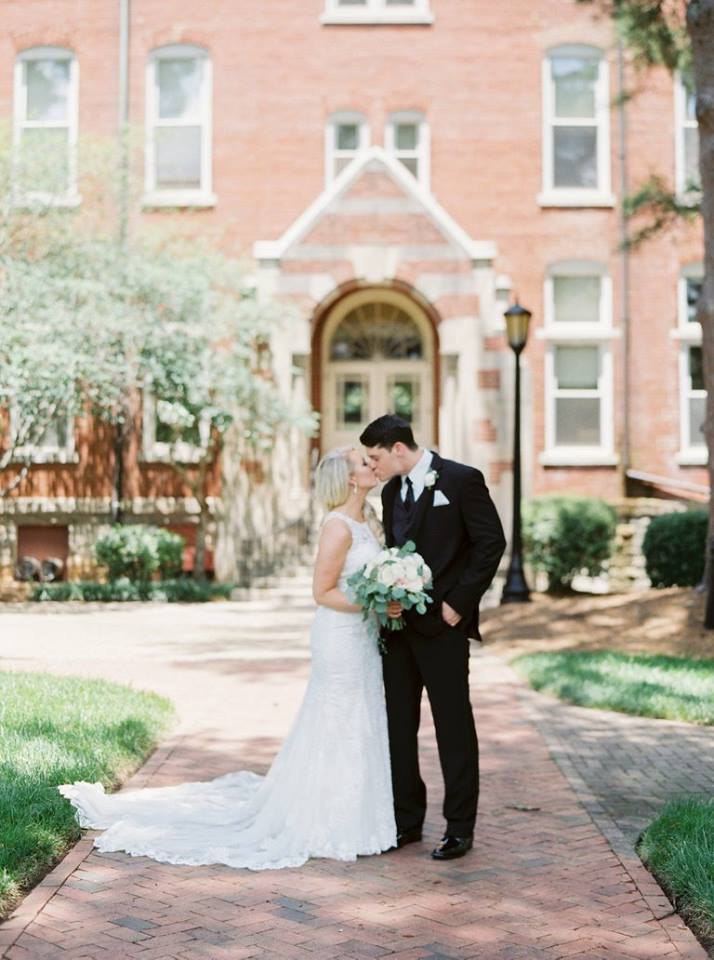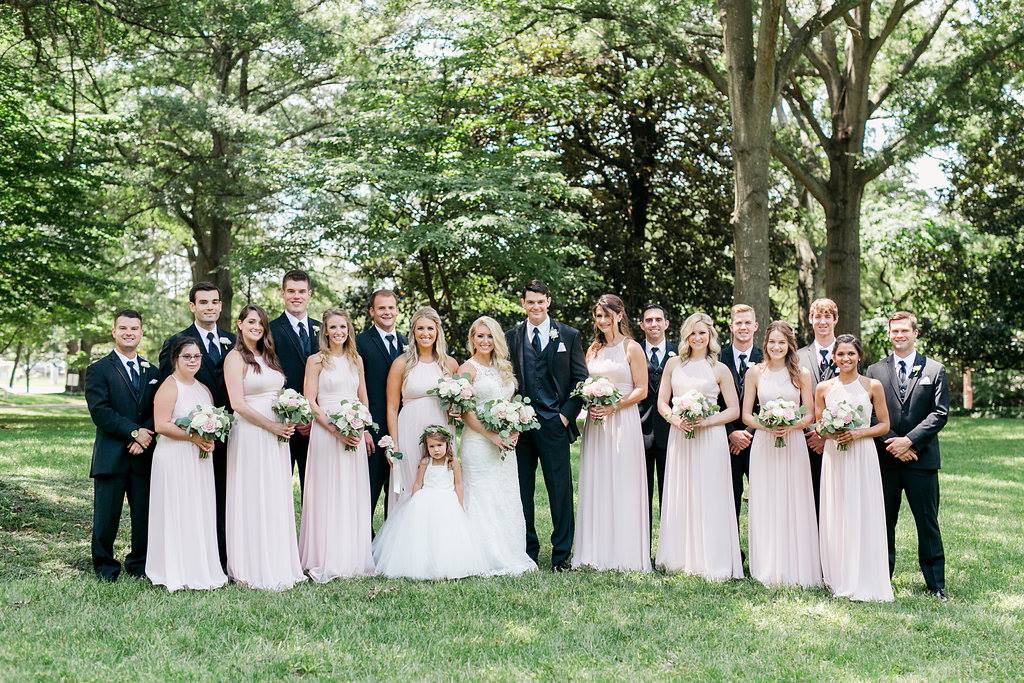 Look how beautiful the reception area was decorated. Jennifer's family did a wonderful job creating a magical day for Michael and Jennifer.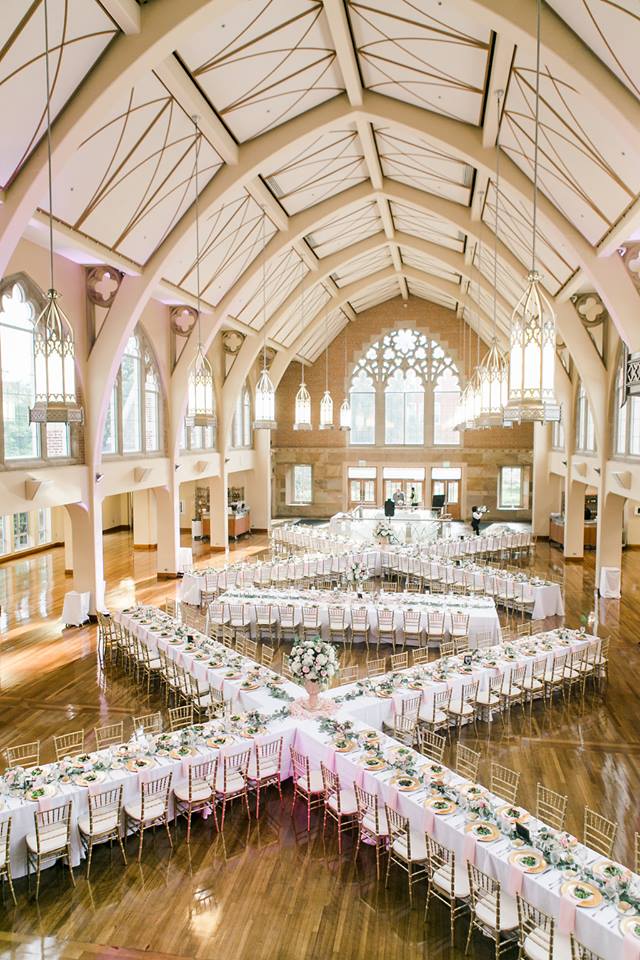 We had a wonderful time at the reception. It went off smoothly and the food was terrific. We all danced our way as we were introduced at the reception.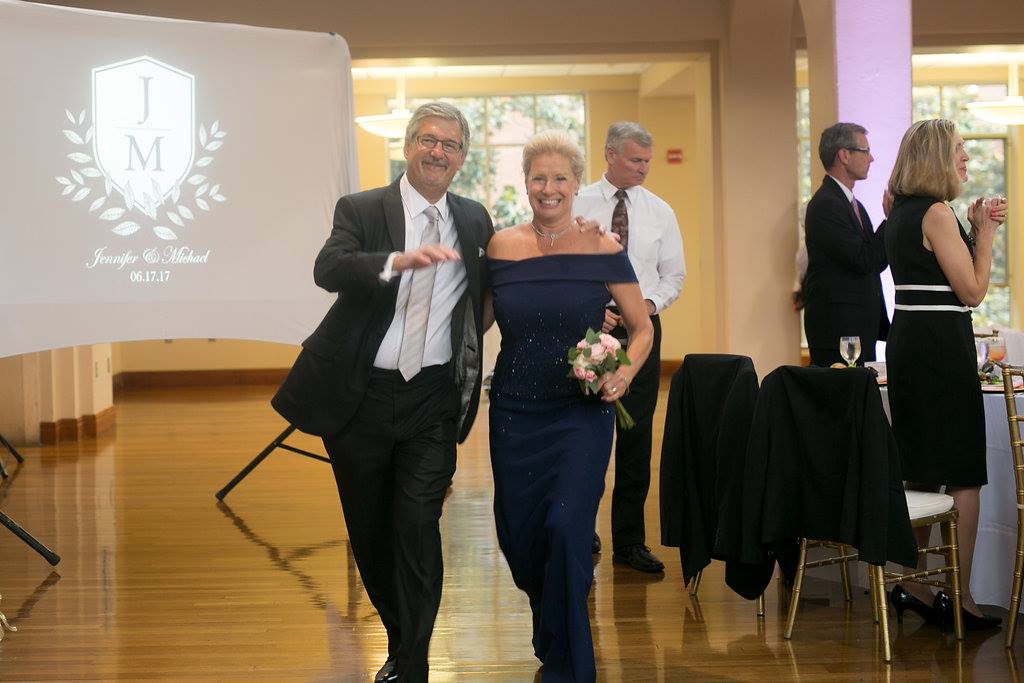 I am very fortunate that both of my parents are still alive and could celebrate their grandson's wedding day.
My mother still feels so young and it showed at the wedding. She loves to dance and she spent most of the night on the dance floor.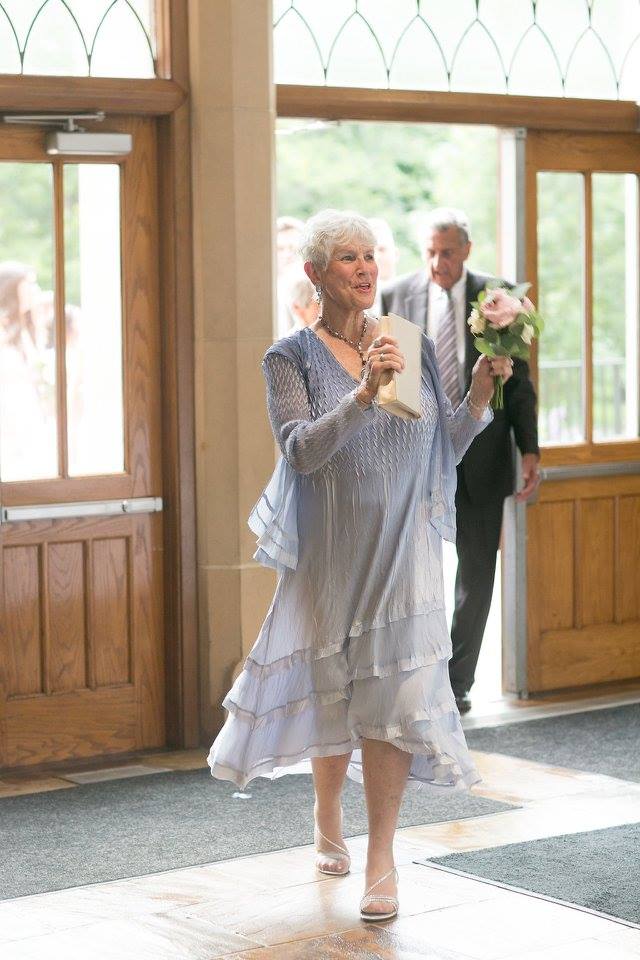 All the grandparents looking on during Jenn's father's toast to the bride and groom.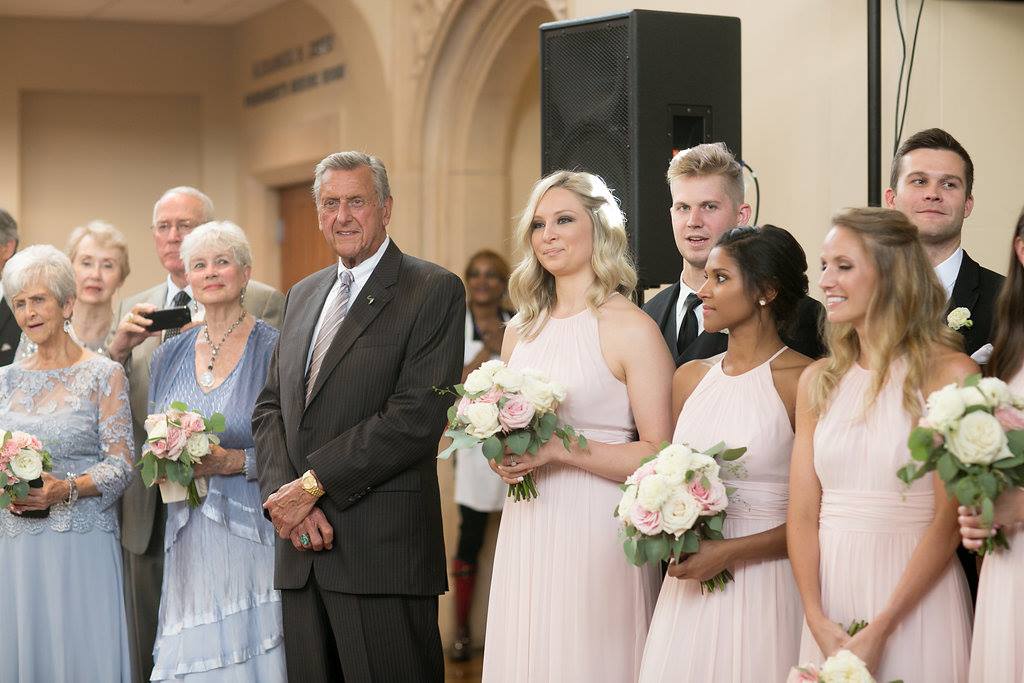 The mothers of the bride and groom who are now joined in marriage. How lucky am I to have such a kind and thoughtful new friend who is my son's mother in law.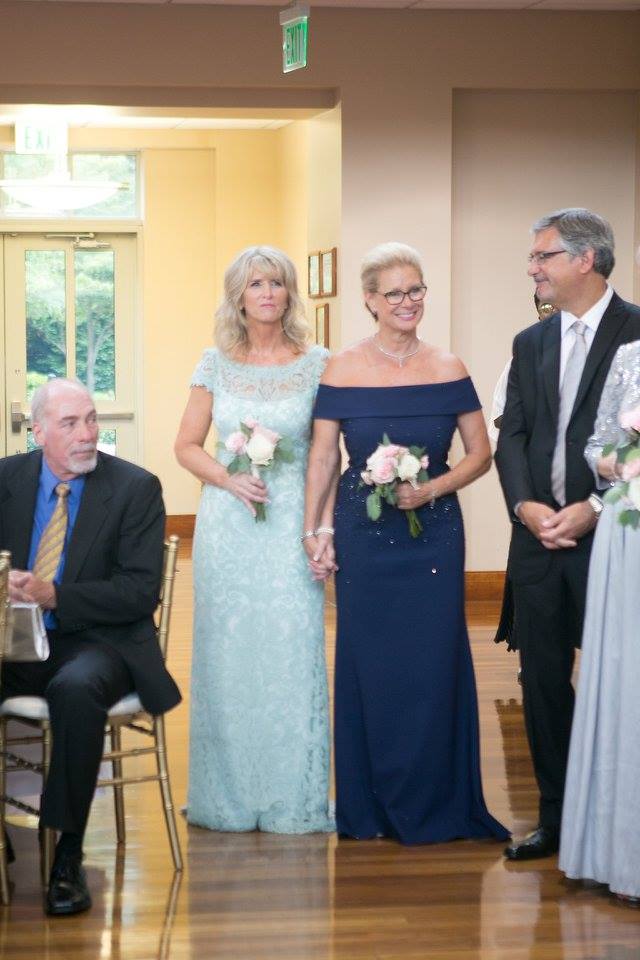 The Mother Son dance was special because we had the slide show going on showing Michael from birth until the wedding. He was very surprised at all the photos I had of him. I had spent a few days scanning all the photos of the earlier days and he hadn't seen most of them. The slideshow keeps everyone entertained during the dance and not just watching Michael dance with me!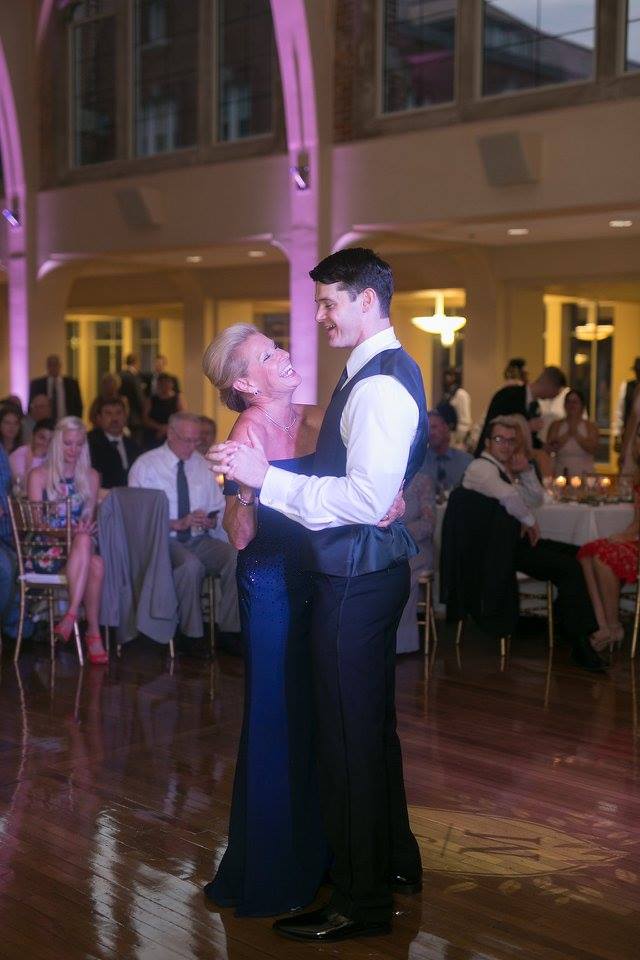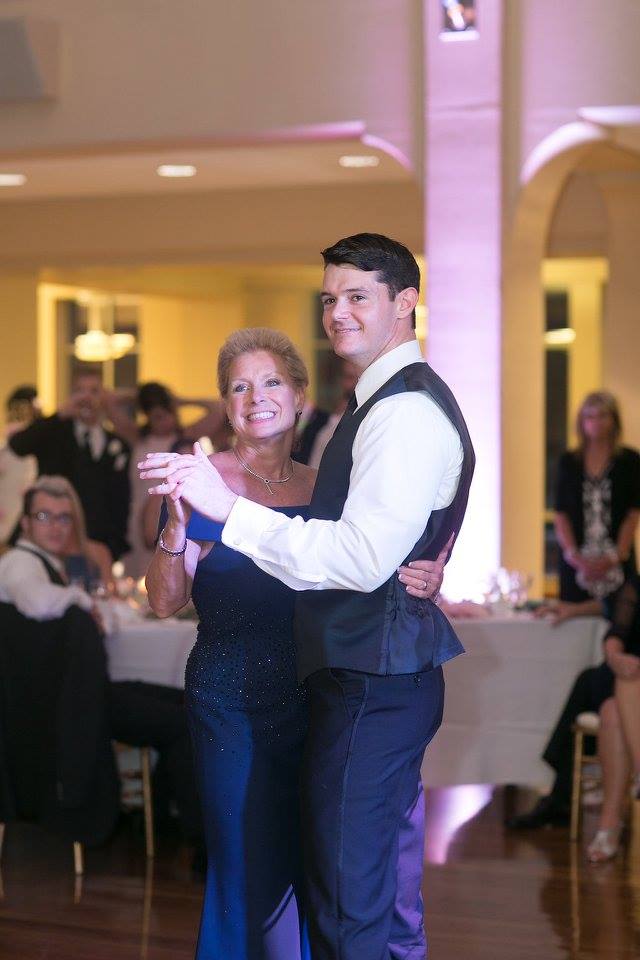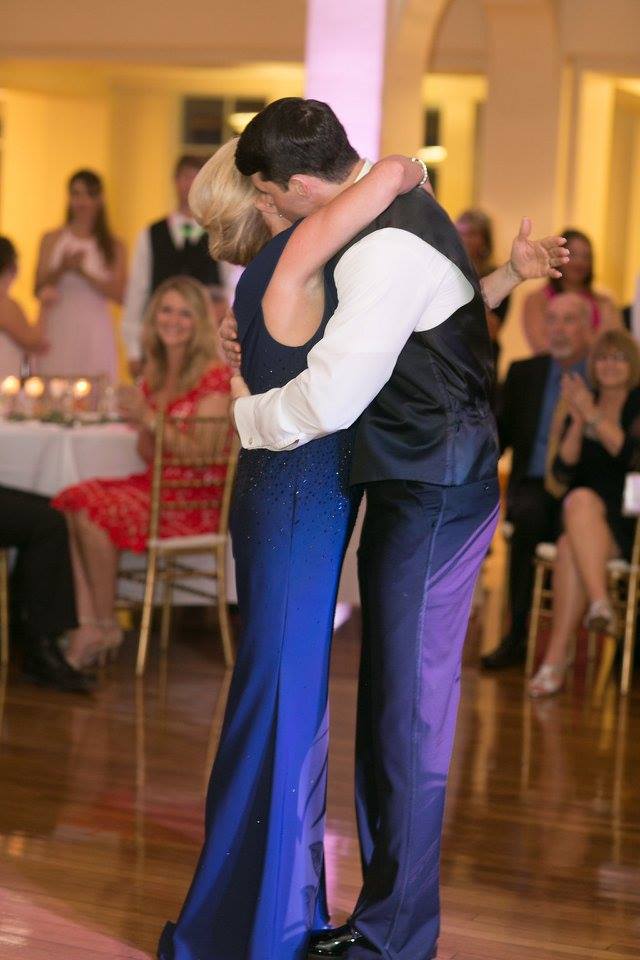 Let's get this party started! Lisa and Sammy started a surprise flash mob dance to Bruno Mars Uptown Funk. Lisa choreographed the whole routine and Michael and Jennifer thought it was just Lisa and Sammy dancing to the song…….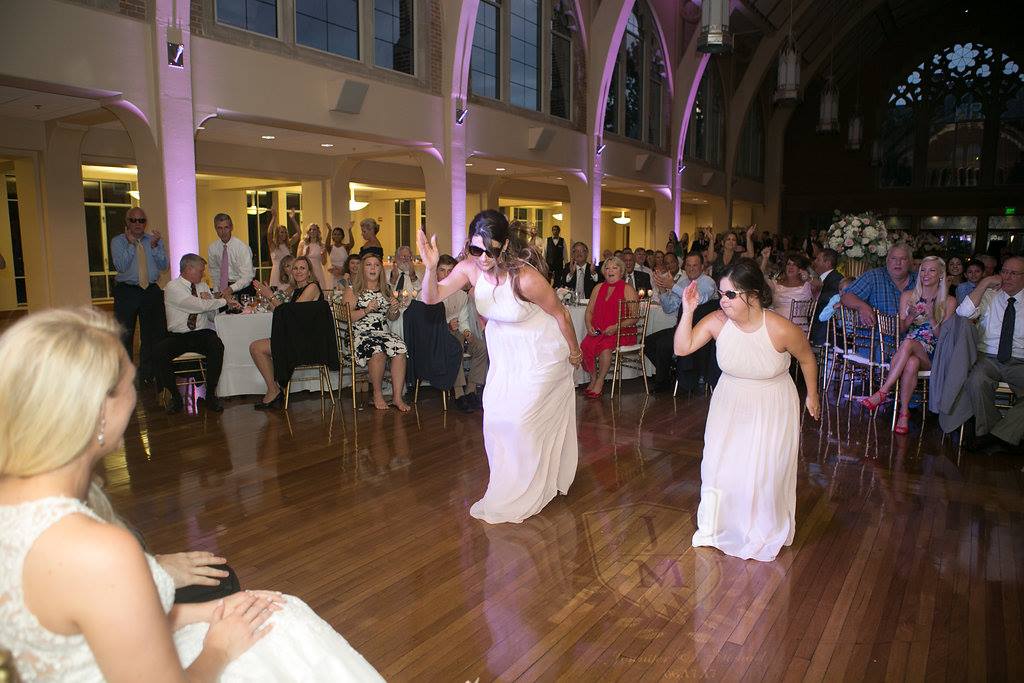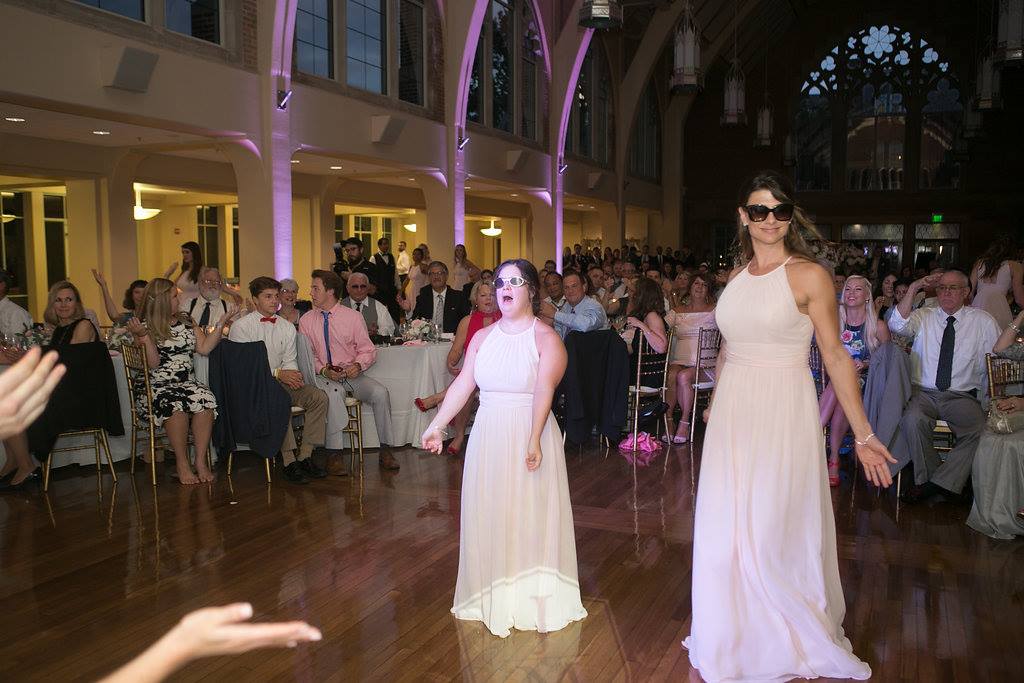 Until everyone joined in!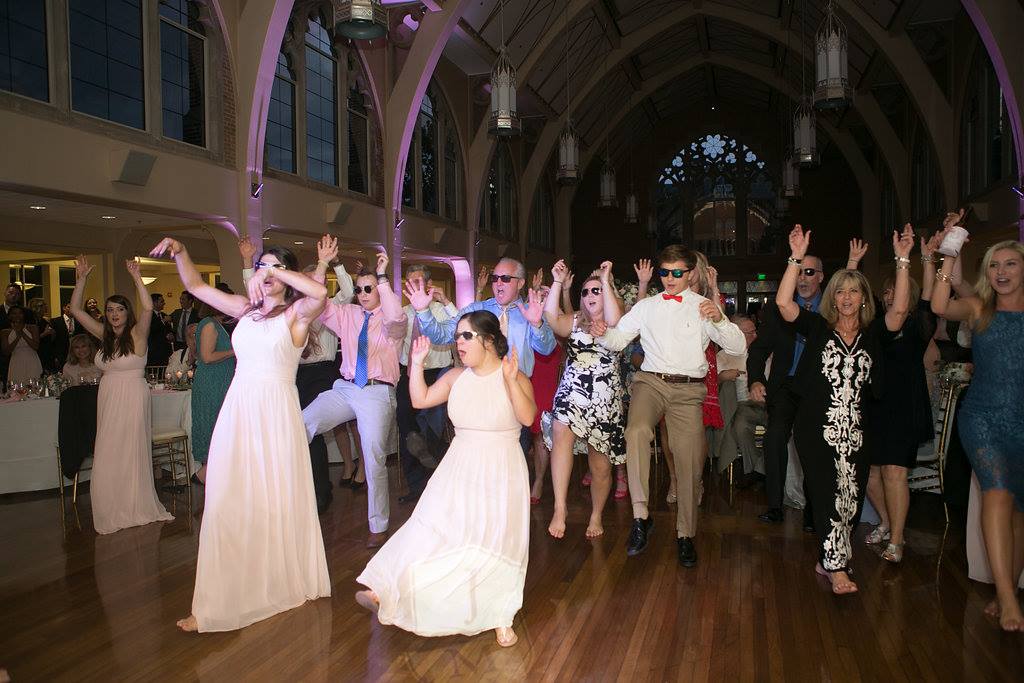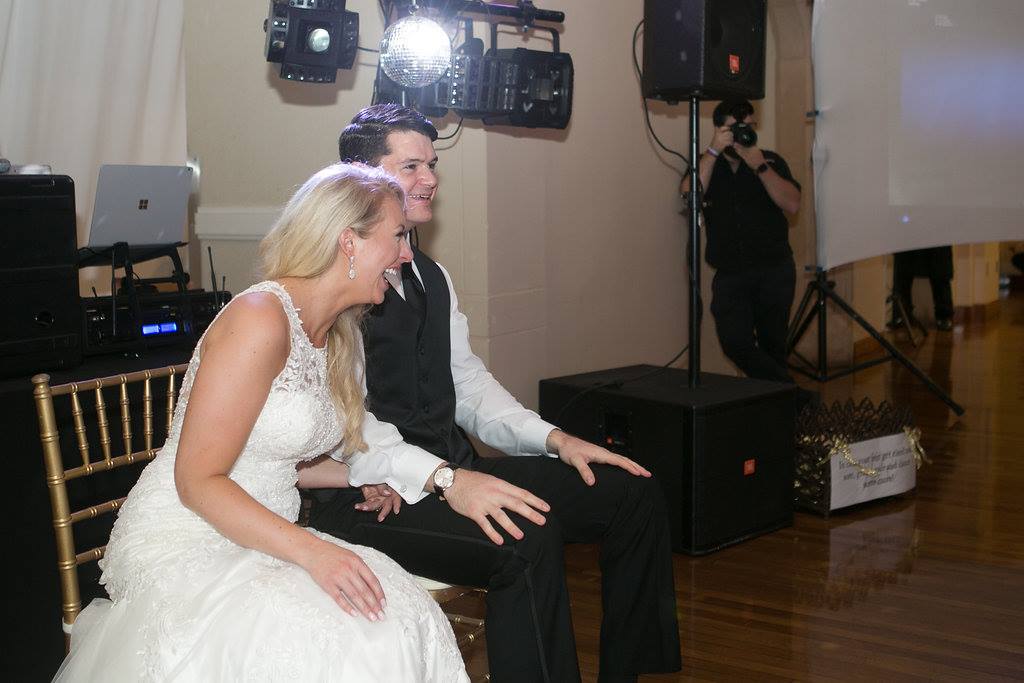 Click on the below links to view the short poorly shot video clips of the flash mob dance that I took on my iPhone. I wished someone had filmed the entire dance because it was so much fun surprising the newlyweds.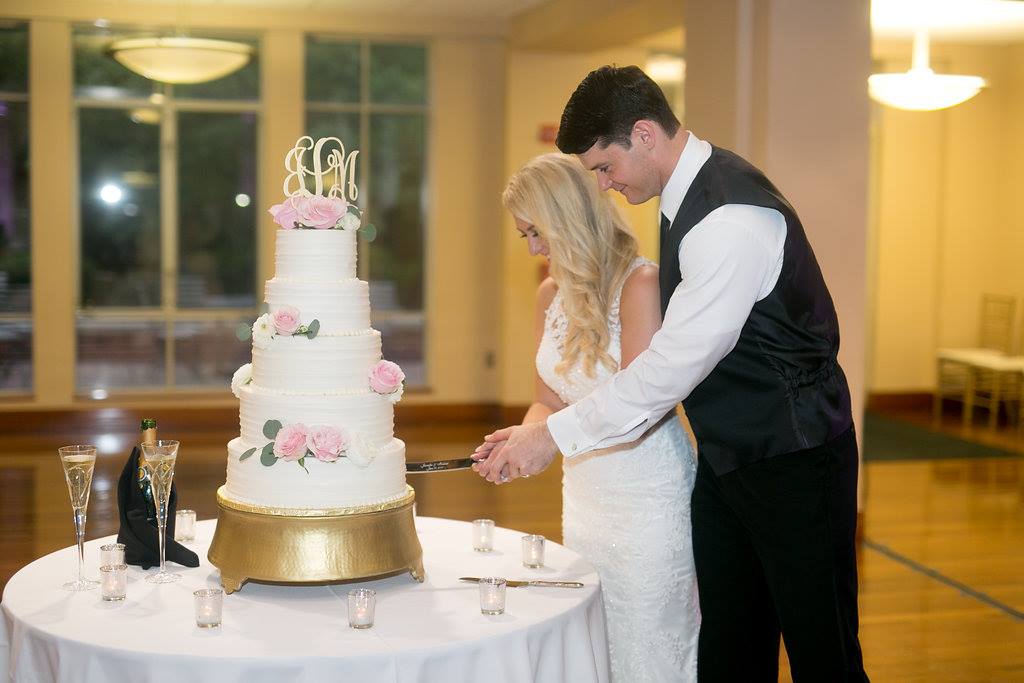 I love sparklers as a way to send off the newlyweds don't you? It's better than birdseed and confetti in my book.
Isn't this a great photo capture?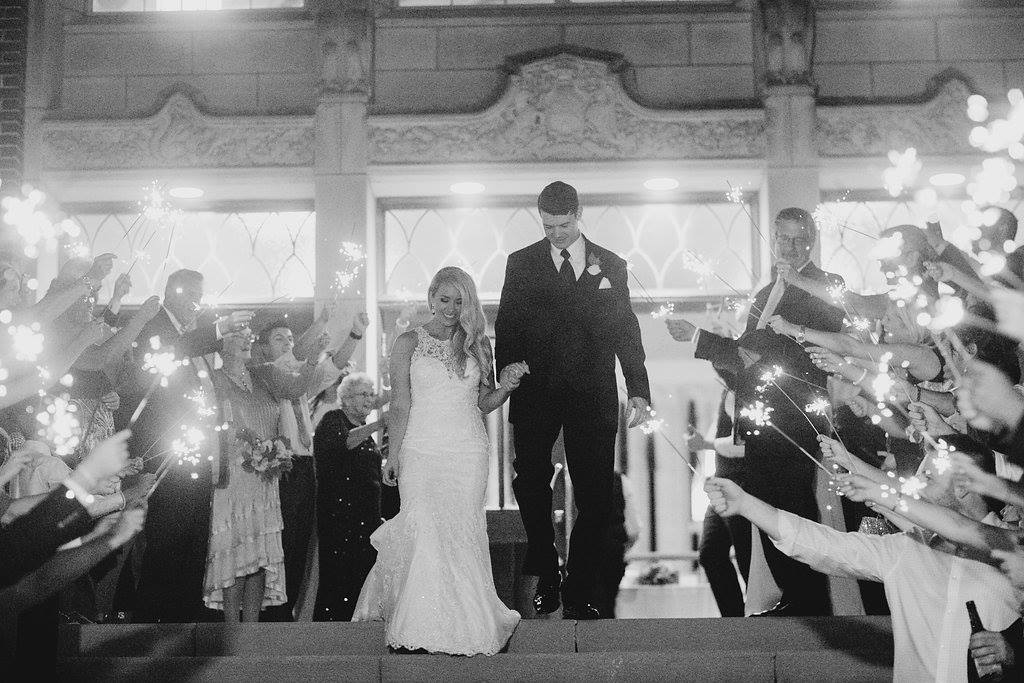 A mother's wish for her son and his new wife is to live happily ever after.
All photos were taken by the talented Shauna Veasey.
Shop My Look for the wedding:
I hope you  are enjoying this holiday season surrounded by family and friends!
I thank you for stopping by today and everyday my friends.
This post contains affiliate links which may earn income for Hello I'm 50ish.
I hope you're living your best life now and that age is just a number to you too! I would love to hear from you!
Follow me on Instagram, Twitter, FaceBook, Houzz,LinkedIn, and Pinterest too!
Merry Christmas!