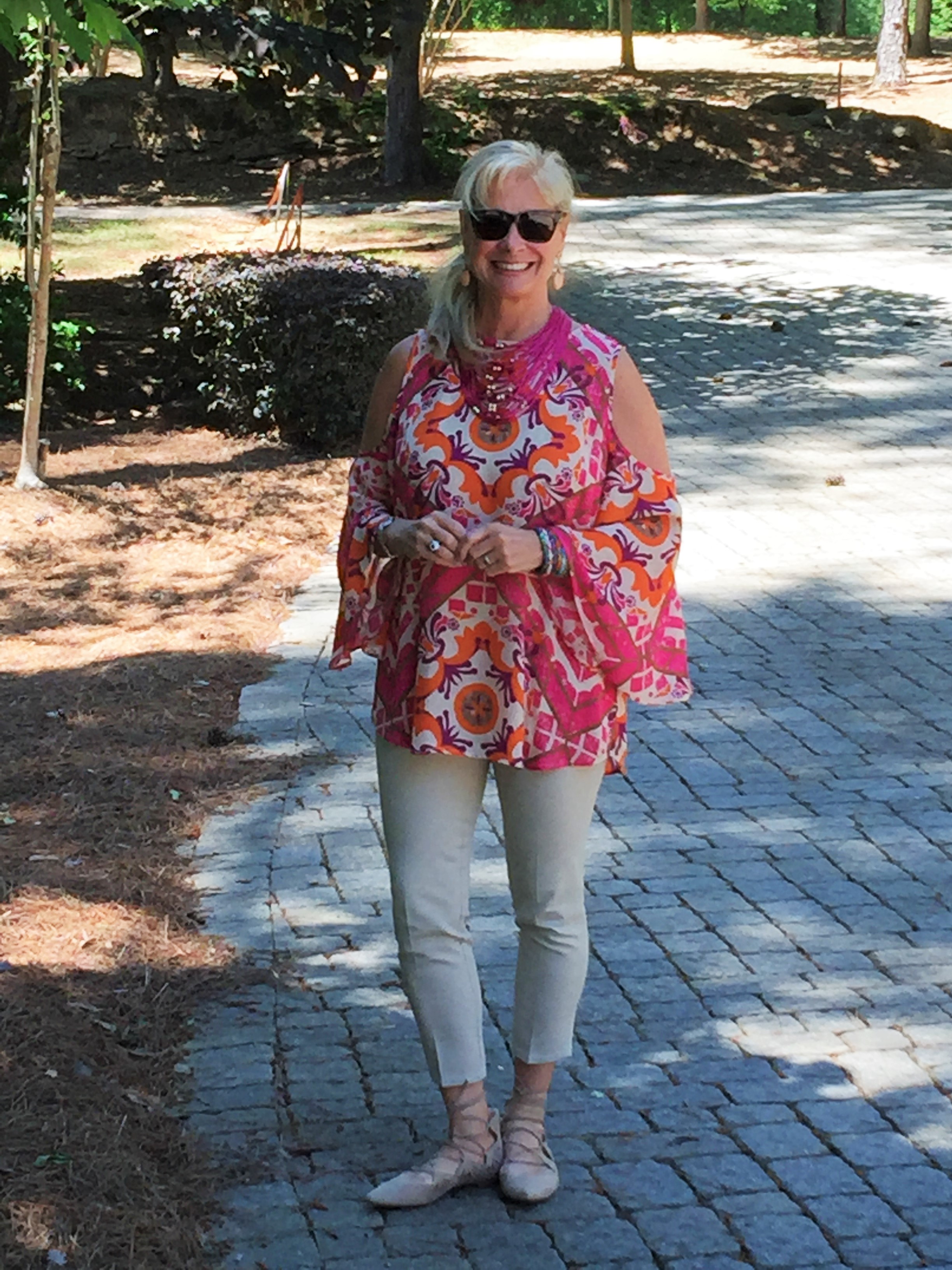 With Mother's Day coming up this weekend, I wanted to share with you the bracelets I have worn everyday in the same order for the last five years. The bracelets represent my children and the colleges they attended, except for Sammy, (but she has the honor of being on top because she's special. More about Sammy on another blog.)
Everyday I carry my children with me wherever I go and it's my of wearing my happy heart.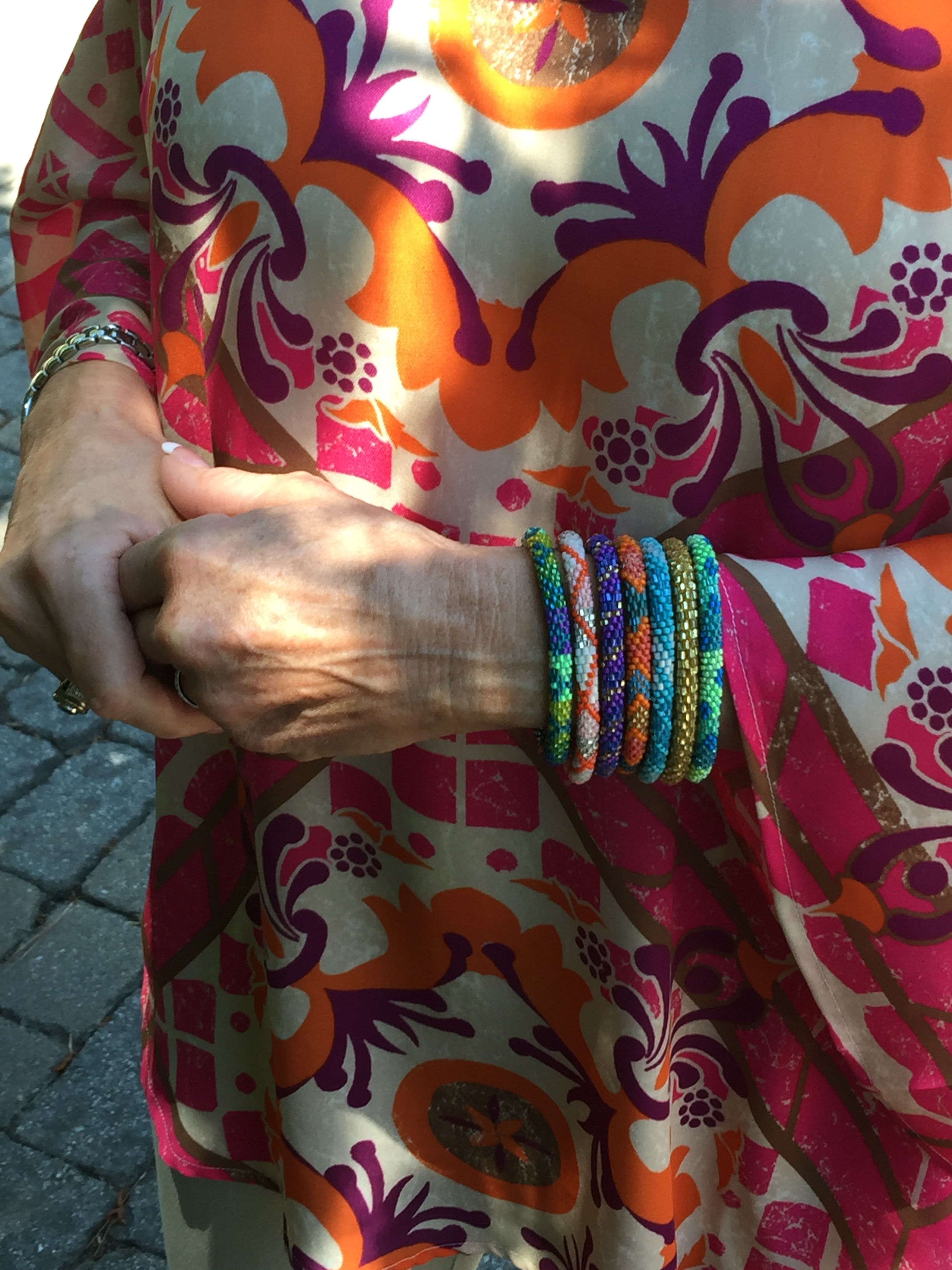 I first received my Lily and Laura bracelets from a dear friend of mine as a farewell gift when I was leaving Basking Ridge, New Jersey for Atlanta. It was my idea to create a bracelet collection representing my children and the colleges they attended. Lily and Laura have hundreds of color combinations and are so inexpensive.  They were a perfect way for me to wear my happy heart.
Looking left to right:
Sammy didn't go to college but I wanted her at the top. Next to her green,blue, gold, and purple bracelet is my son Alex's college, Clemson (orange and purple), then Michael,  Florida Gator (orange and blue) and then Lisa, William and Mary (gold and green.)
The colors go so well with my wardrobe and you can see my happy heart in most of my photos.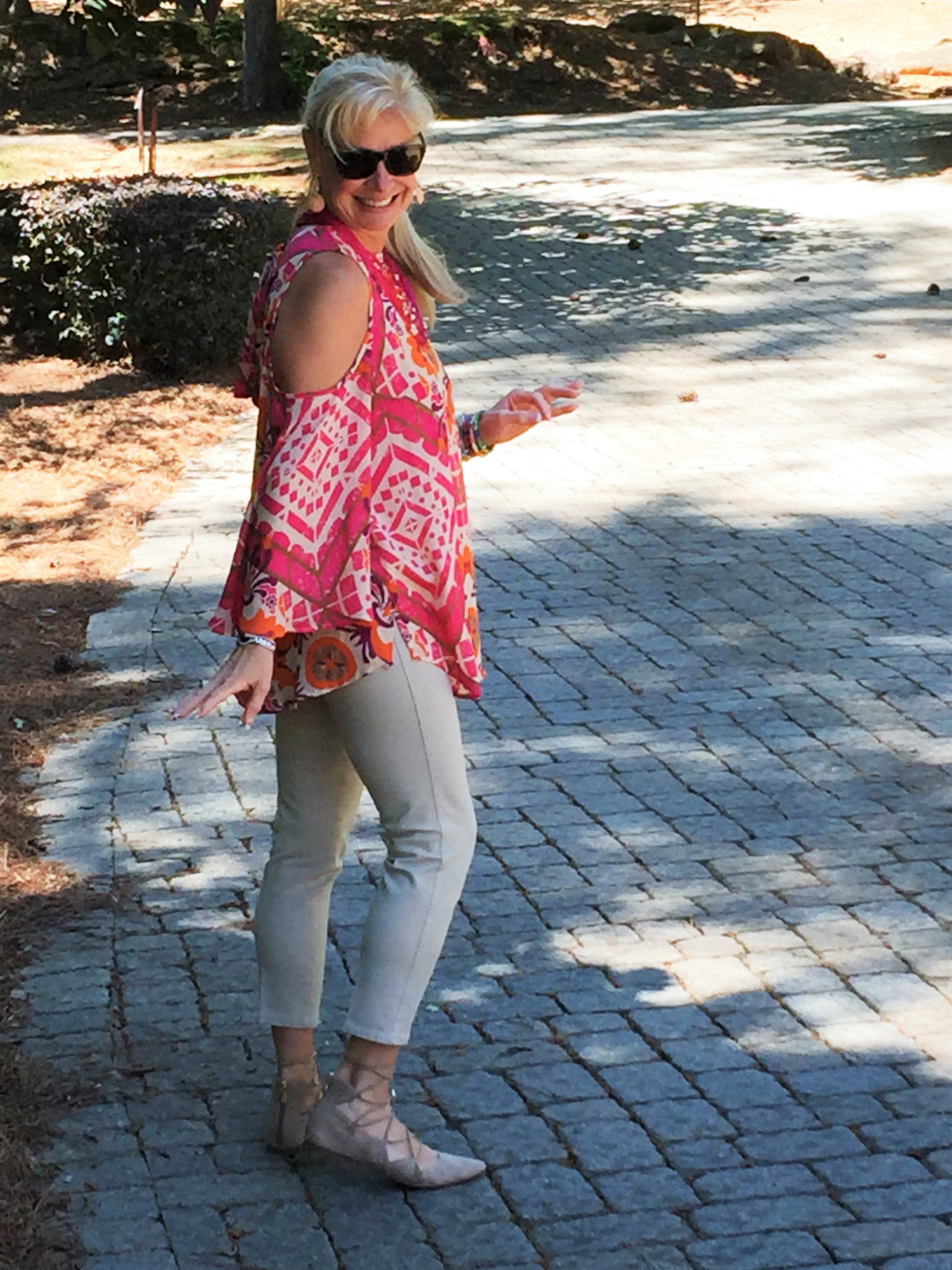 Happy heart with happy feet. I feel like dancing because I am filled with a mother's love for her children.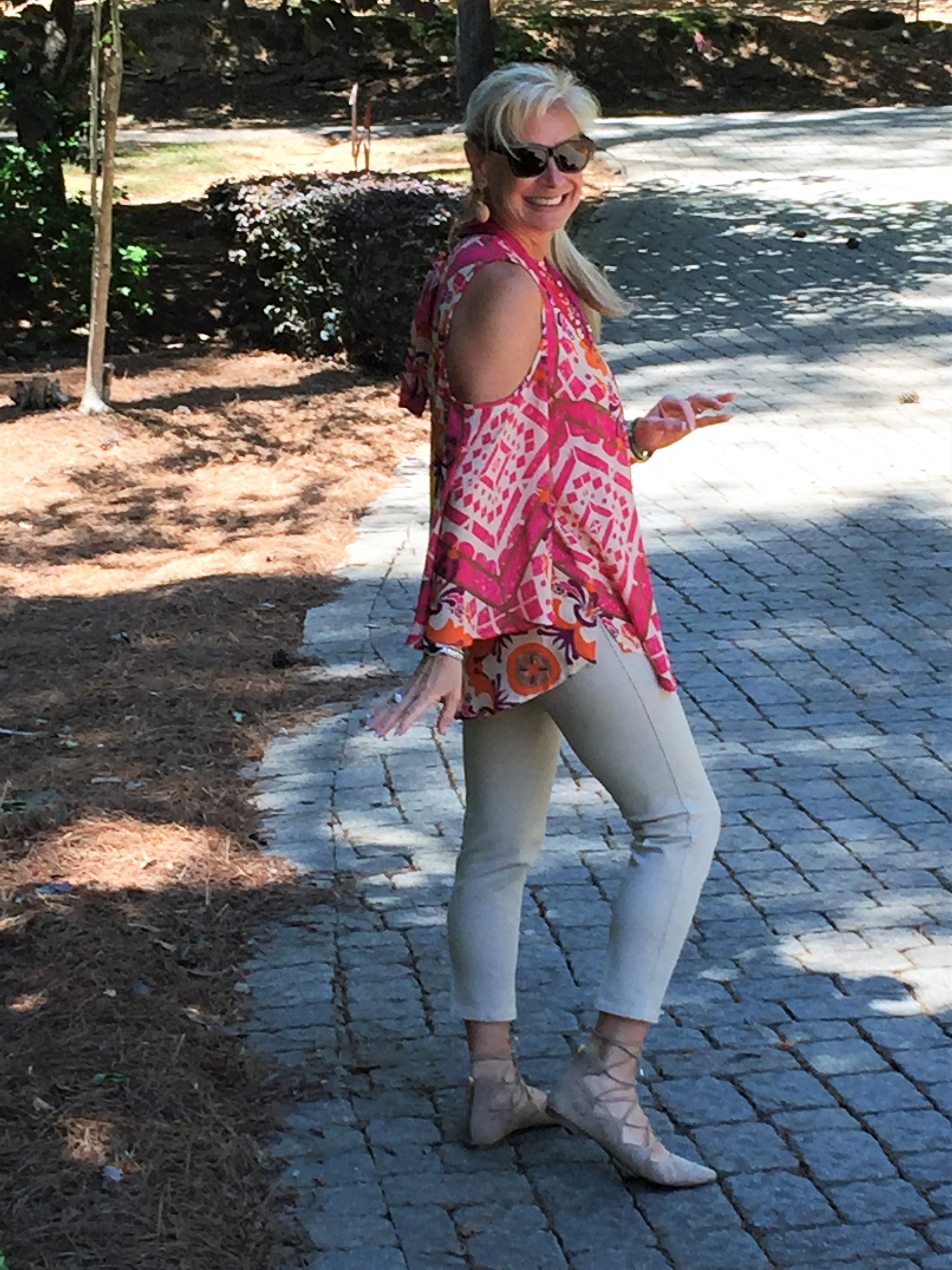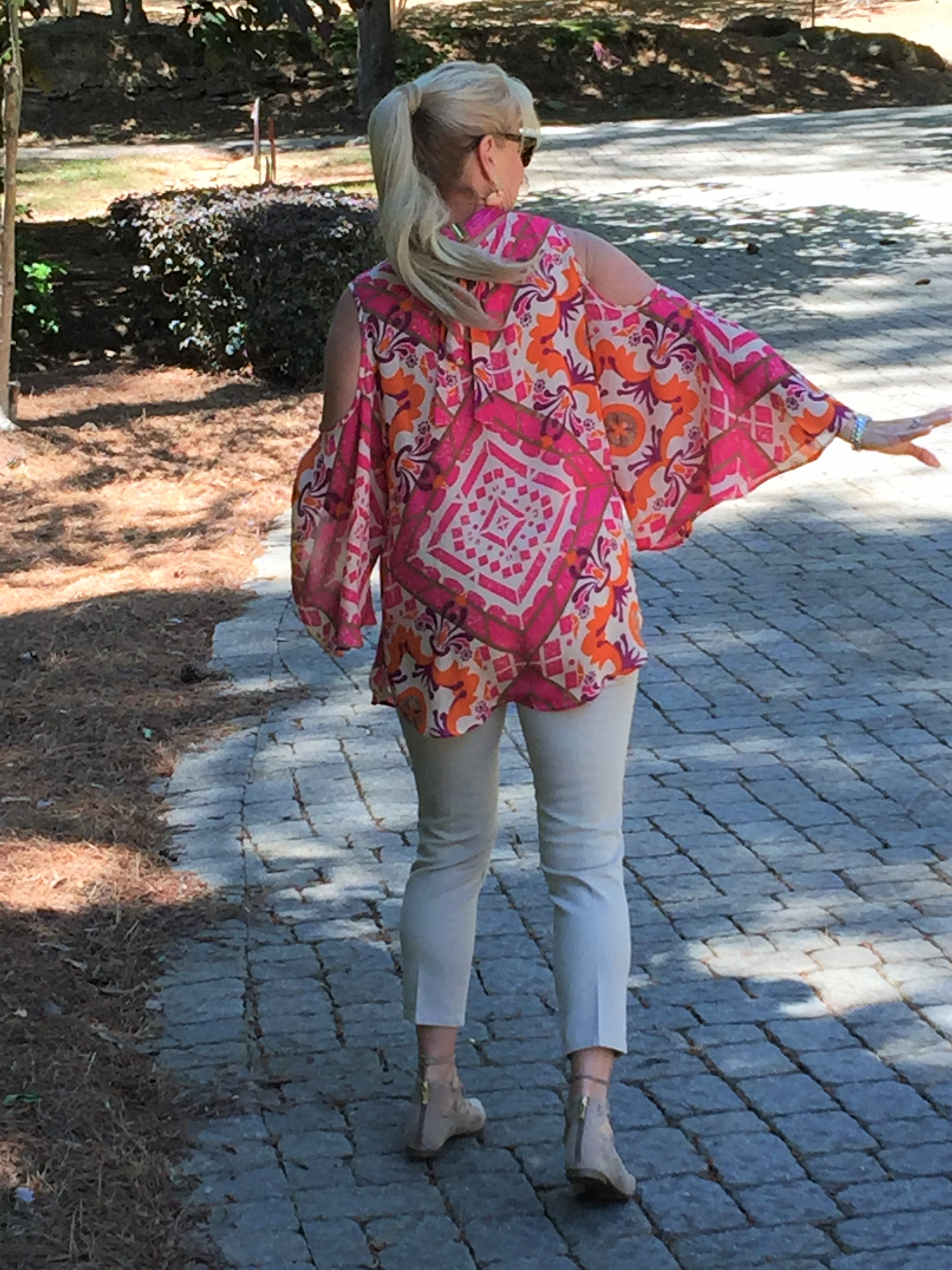 I love this outfit I purchased at Chico's and the lace up ghillies by Jessica Simpson.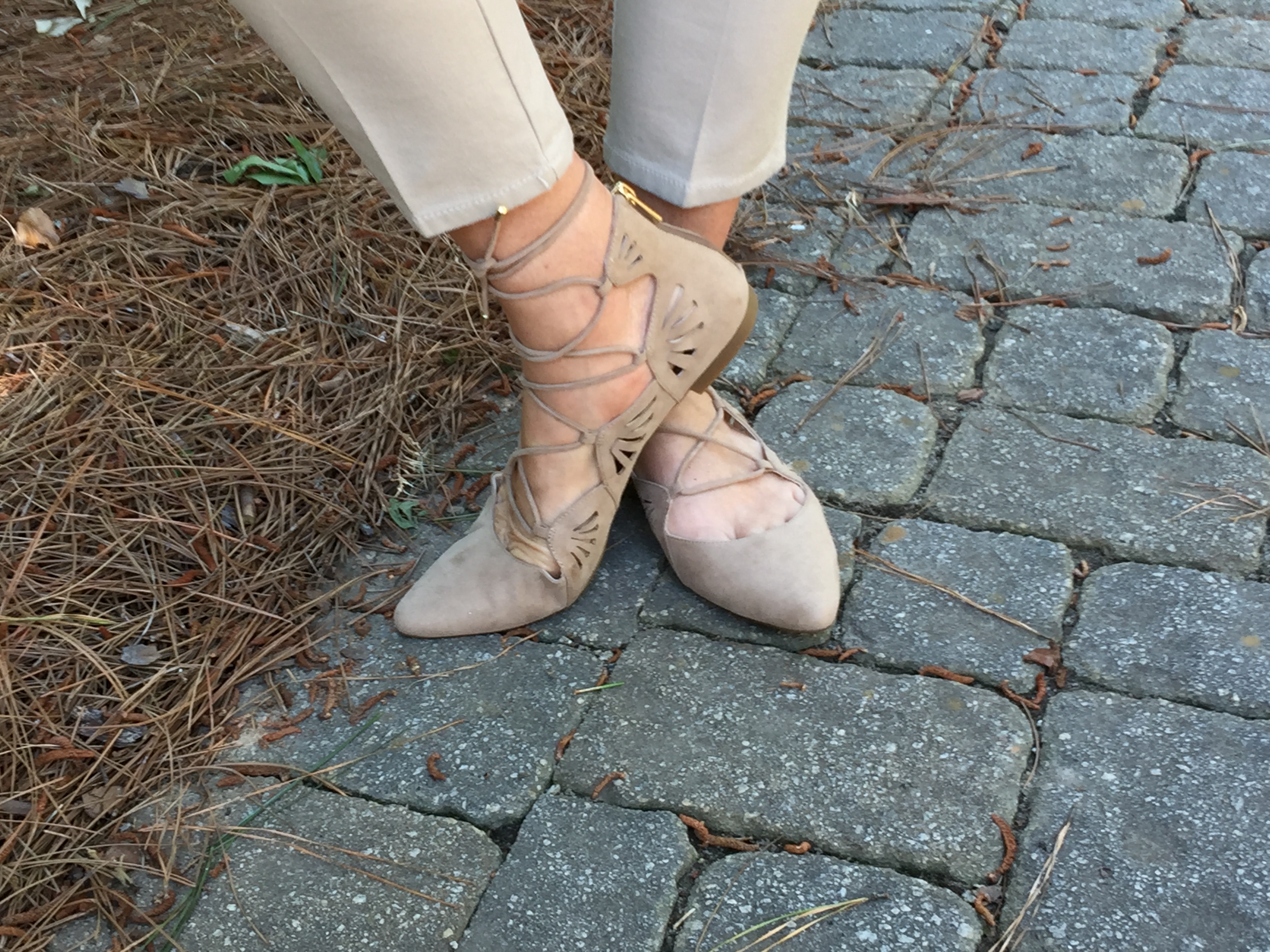 How do you wear your mother's love?
Be Fierce today and everyday!
Thanks for stopping by!
I would love to hear from you!
Follow me on Instagram, Twitter, FaceBook, Houzz,LinkedIn, and Pinterest too!