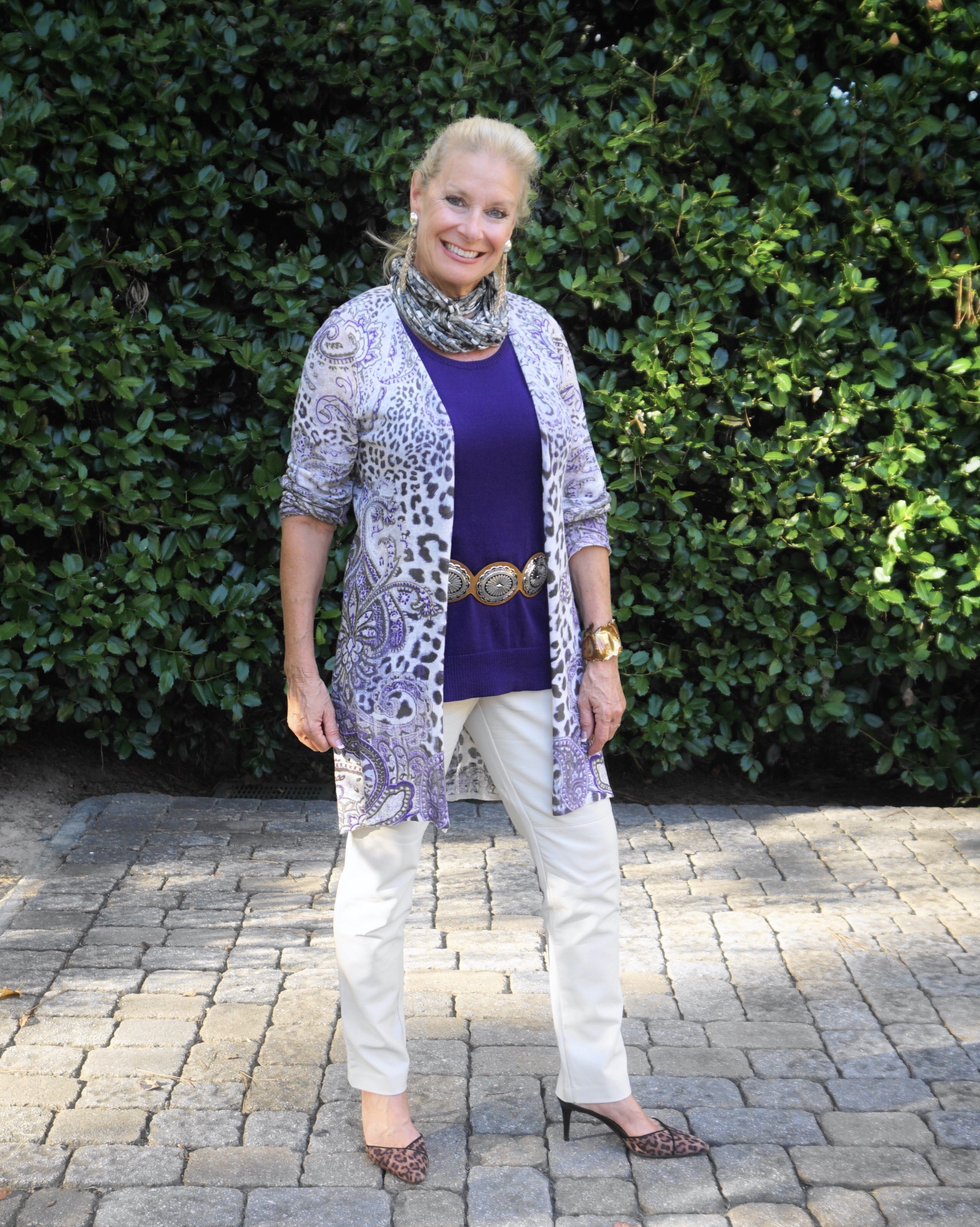 Do you have a necklace or scarf that can be styled many ways? Well friends, let me introduce you to this wonderful fabric rope necklace that is beautiful and just as versatile.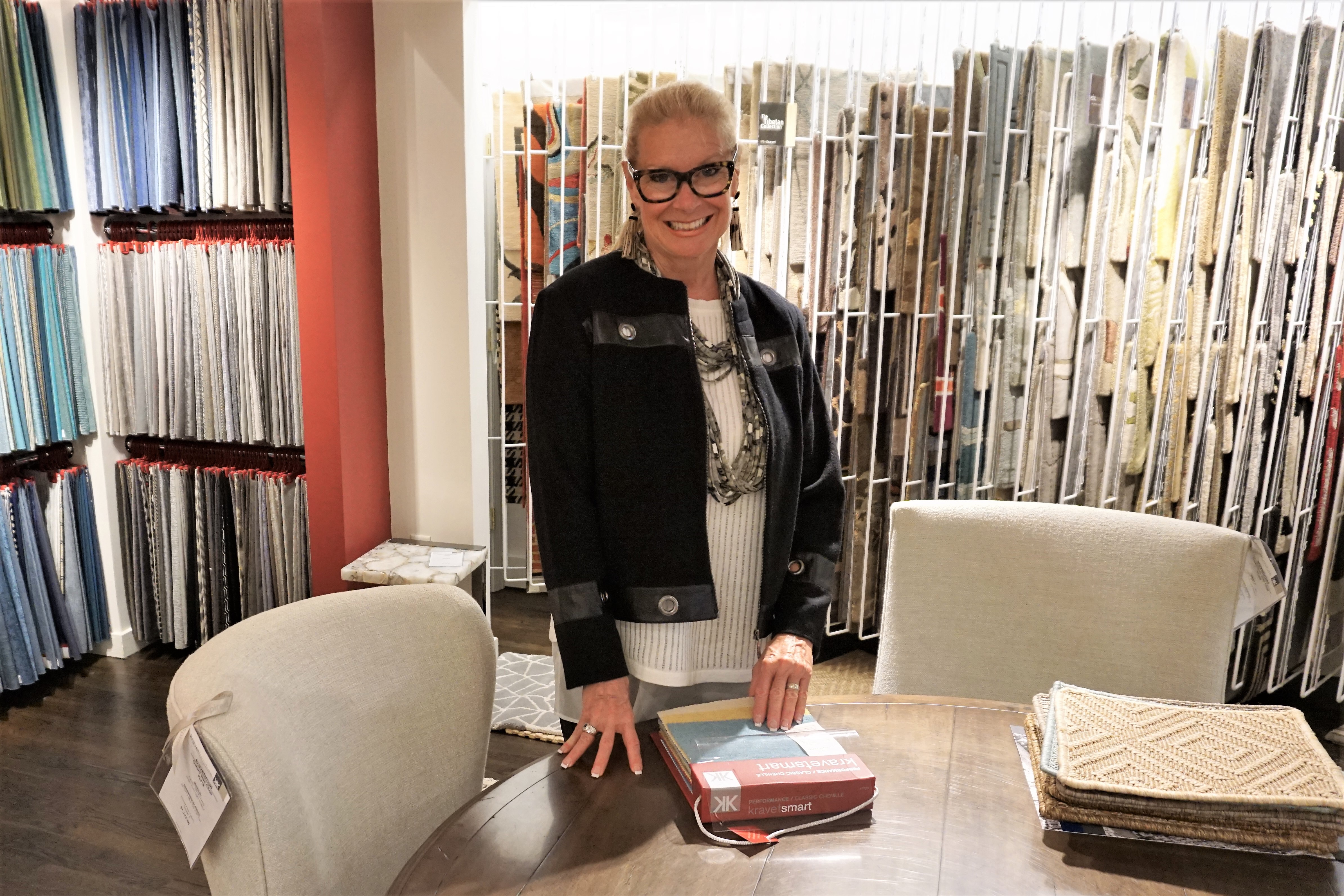 You may have noticed my necklace in my last blog post for Misook but this versatile infinity scarf needs its own post from me.
This is from Necknots a company based in Canada and I can't begin to tell you how much fun this rope necklace is to wear! It's soft and there are so many colors to choose from! I selected the Deep Cover infinity necklace from the Cozies collection because I wanted a hint of black and camouflage print.
Let me share with you a few of the ways I wear this necklace.
The Necklace Knot
Very simple and tres chic. I just double looped the necklace and wore it as a short and long strands necklace.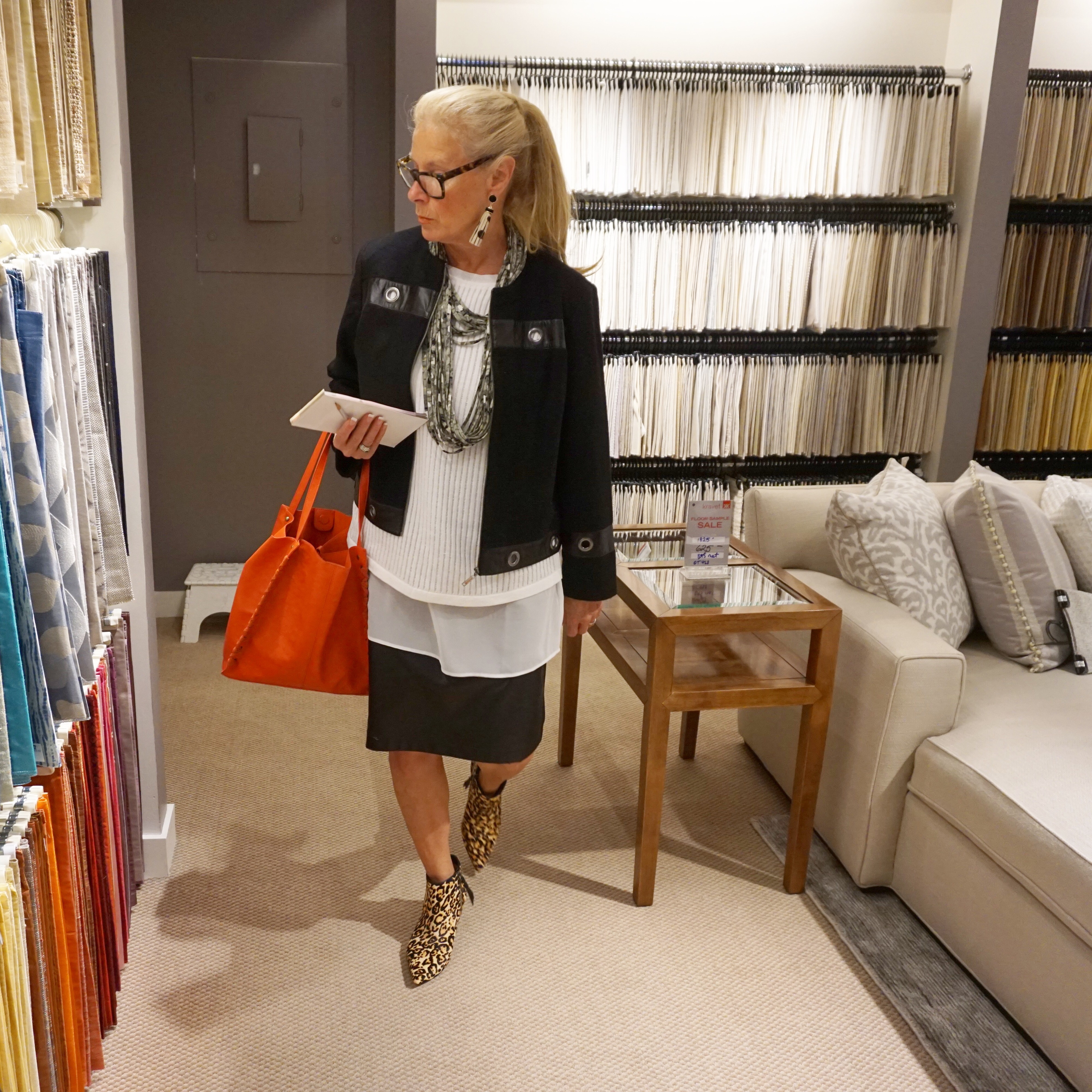 The Chokerknot
I love a good choker and this scarf is FABULOUS!!
Even as a choker you can create different styles with it.
I like wearing scarves and big chunky chokers on my neck to camouflage my aging skin and this style hides a lot of skin.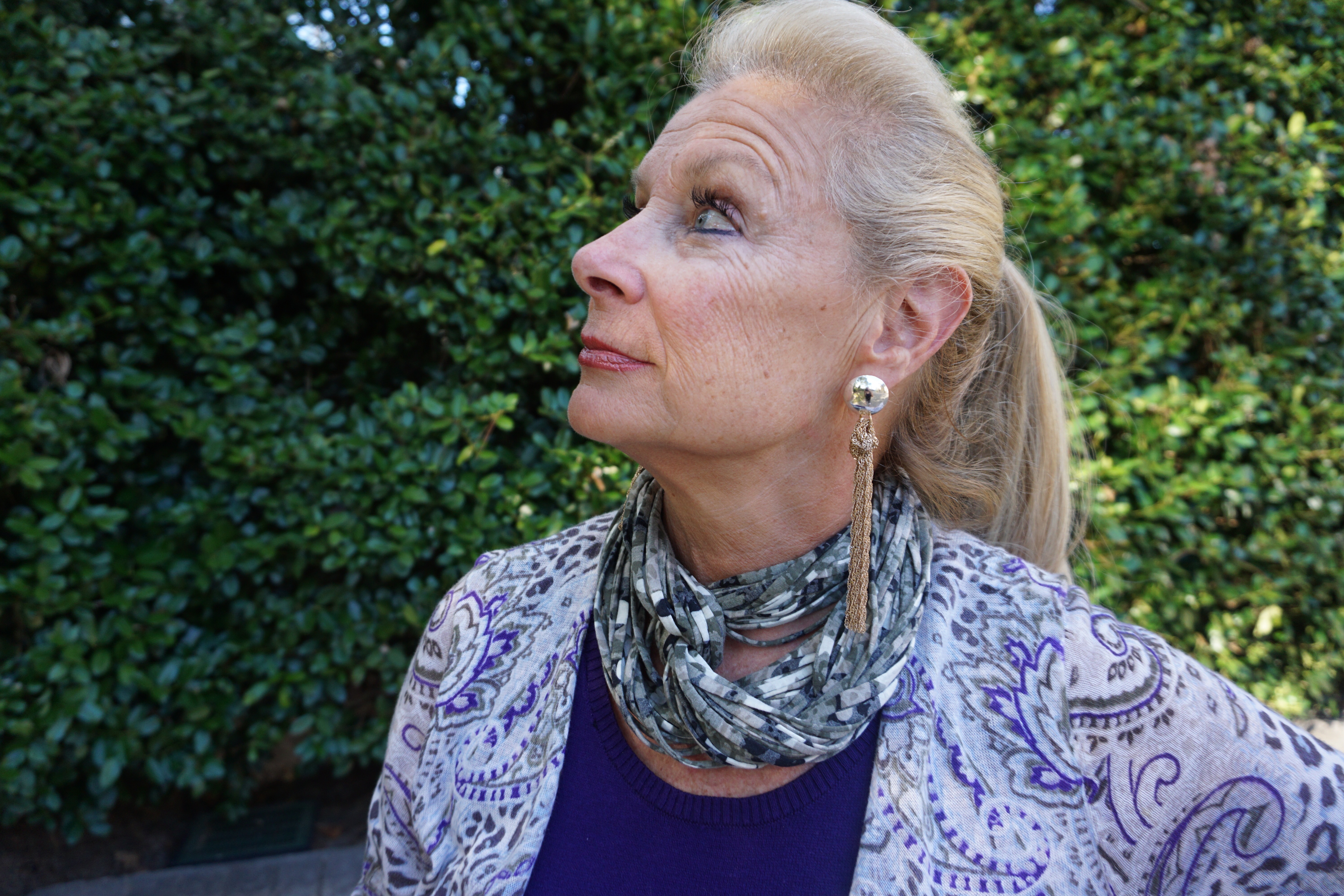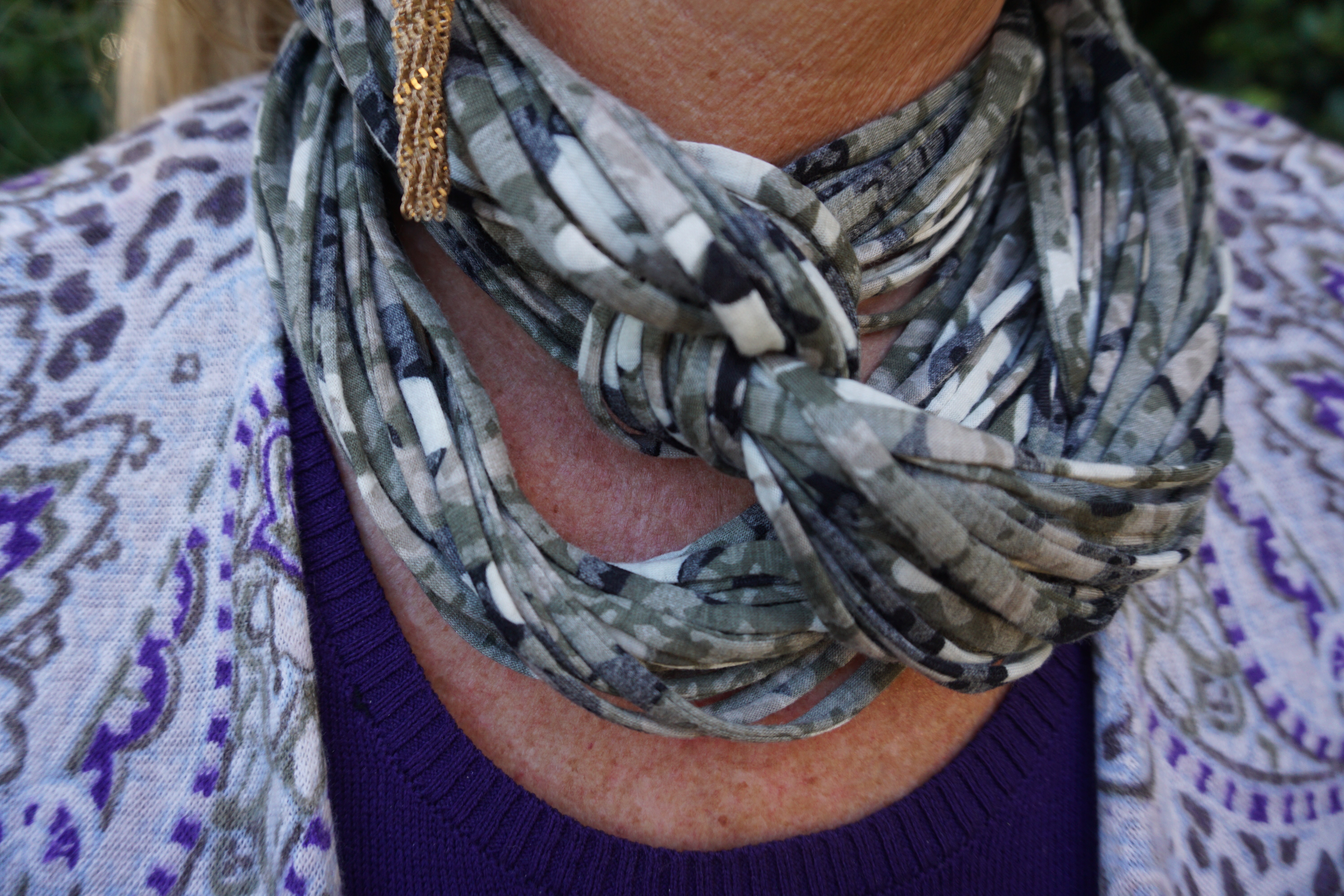 I received so many compliments when I wore the necklace as a choker recently in Portland when I was attending a wedding there.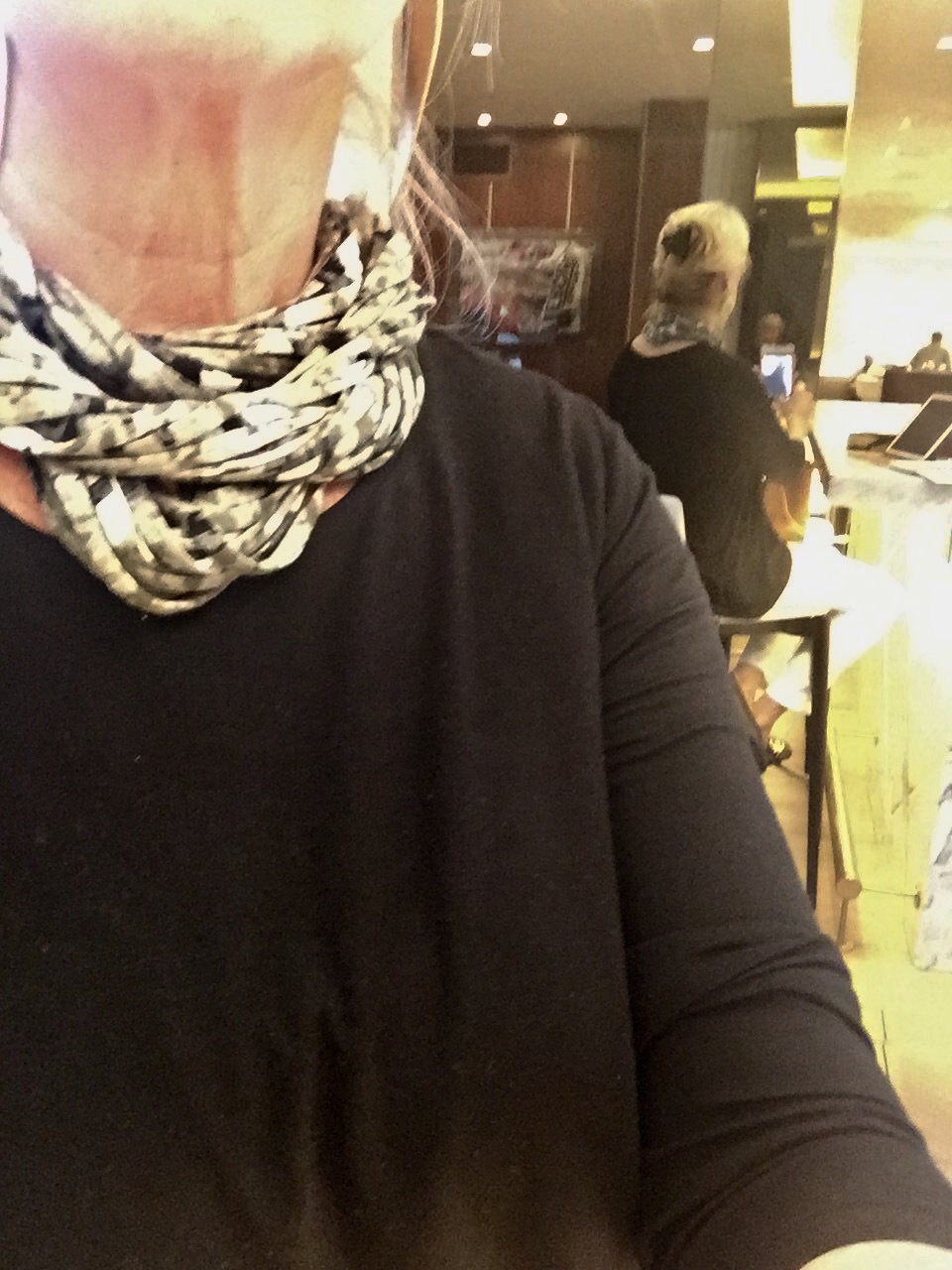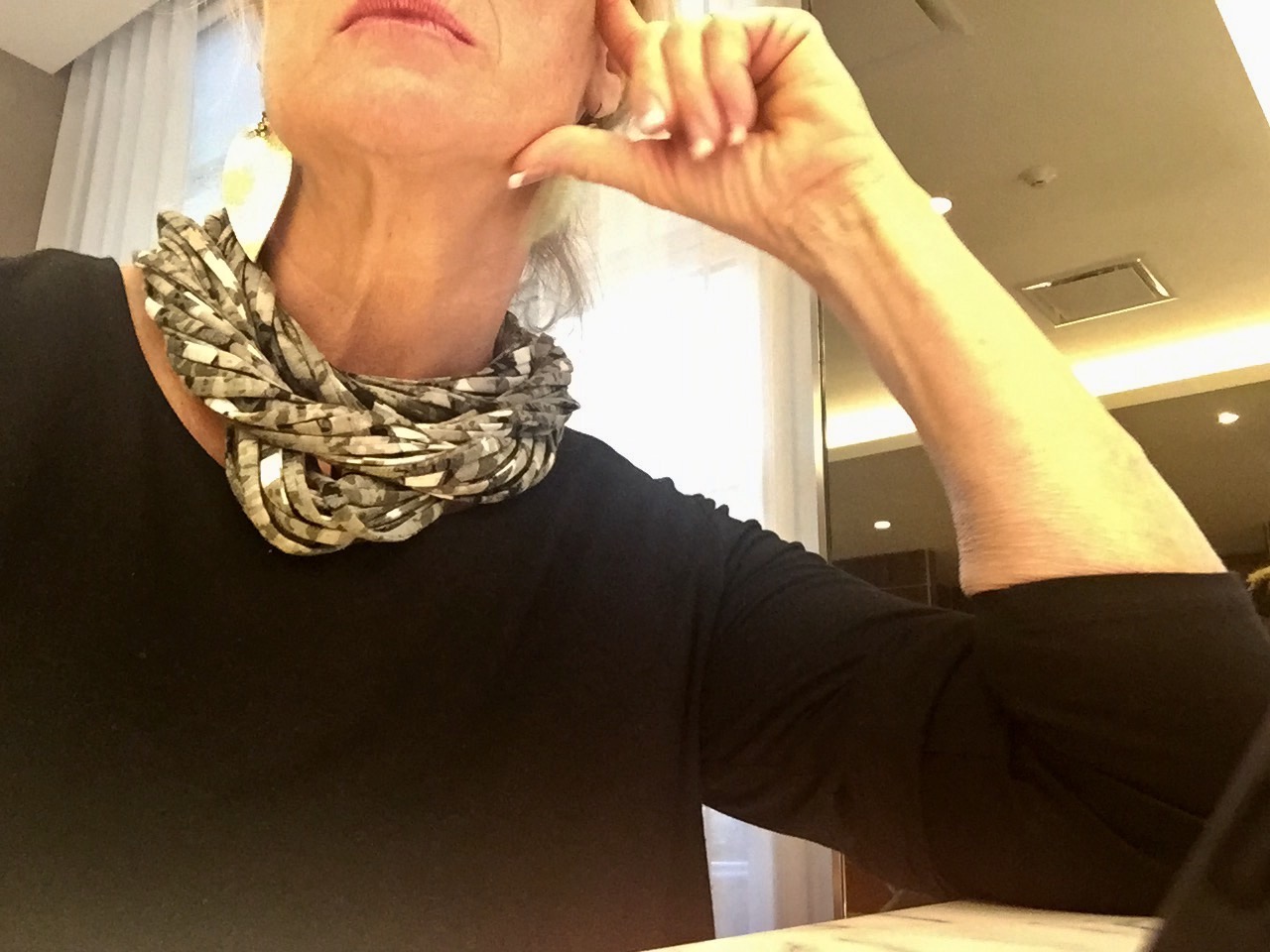 If Knot Now , When?
Not really …Get it?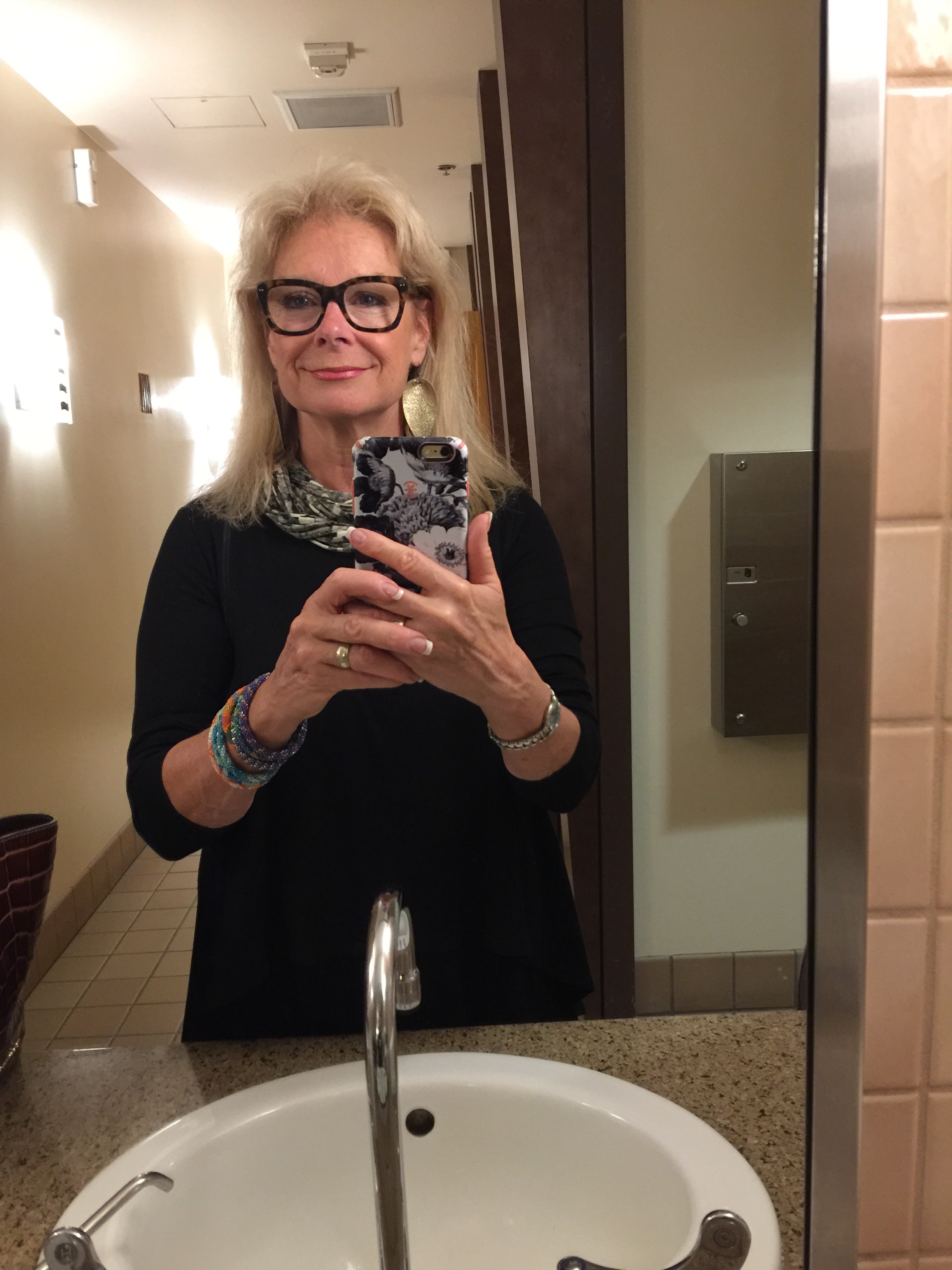 The Headknot
I love wearing this instead of a scarf on my head as a wrap. Perfect accessory for bad hair days,especially when I'm at the beach.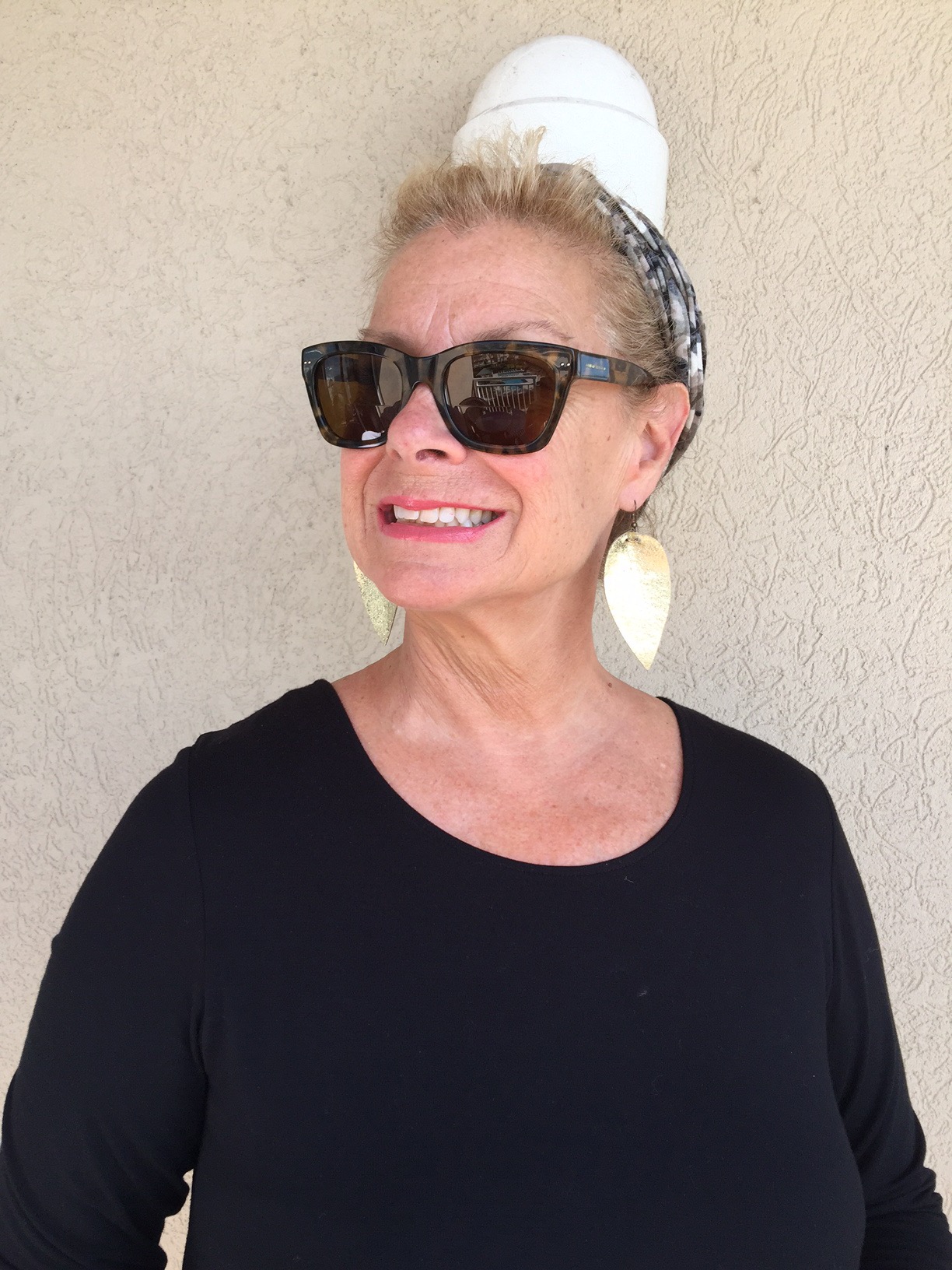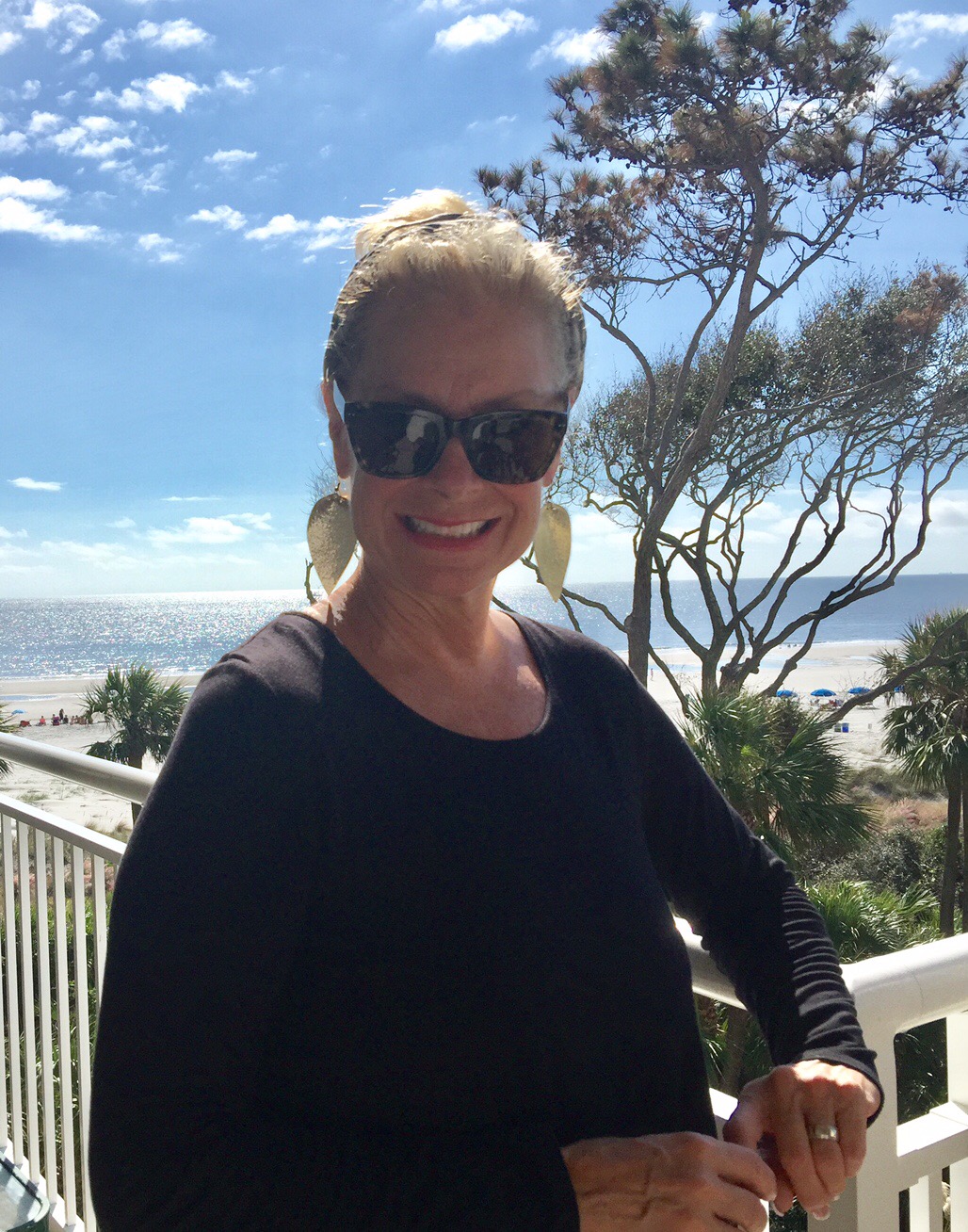 I want to thank Nicole St. Louis and Necknots for this wonderful gift I received and I hope you check out her website for a necknots for yourself!
Necknots is offering my readers a $5.00 discount on any purchase.
Use this code at checkout : 50ish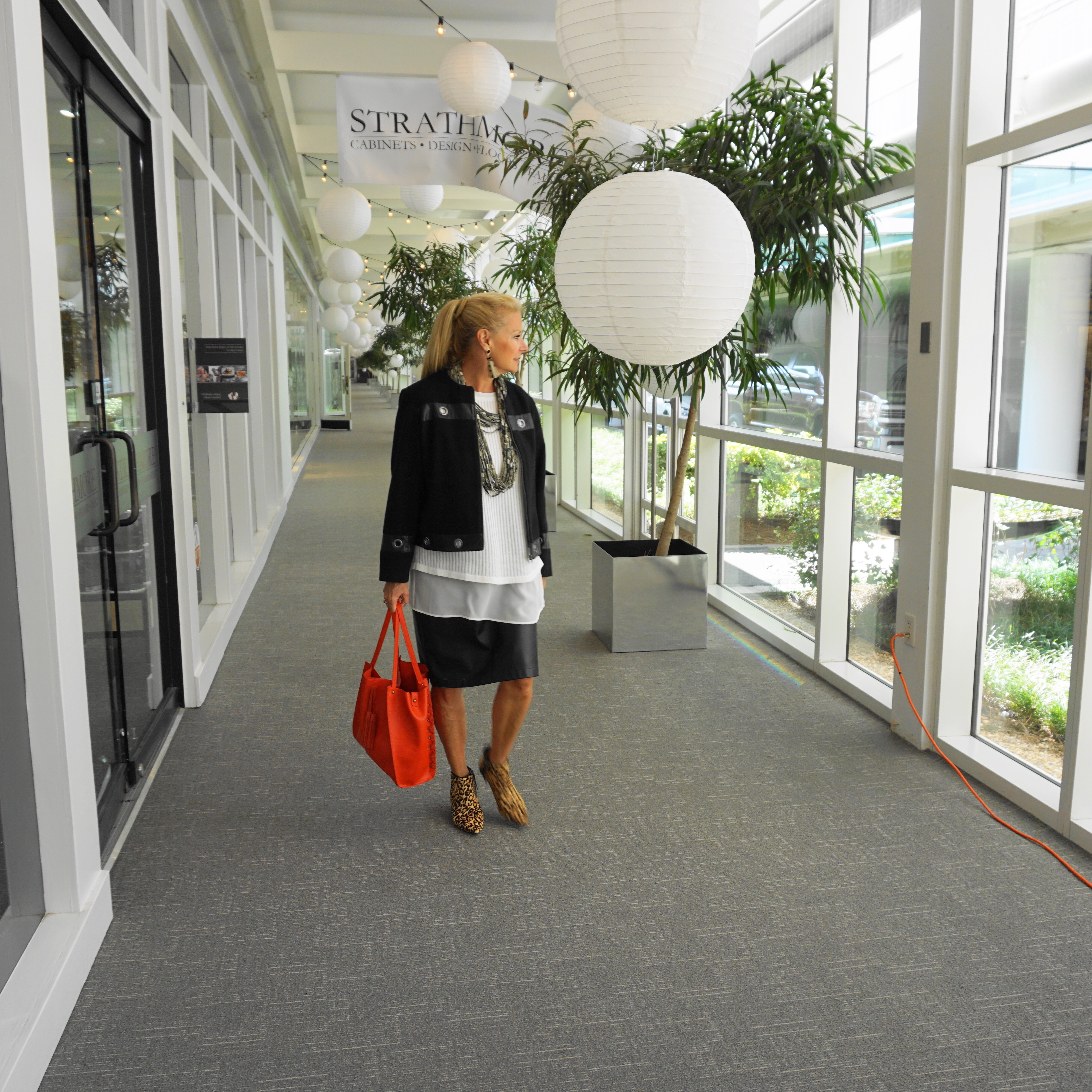 Thank you for stopping by today!
I hope you're living your best life now and that age is just a number to you too! I would love to hear from you!
Follow me on Instagram, Twitter, FaceBook, Houzz,LinkedIn, and Pinterest too!
Hugs!