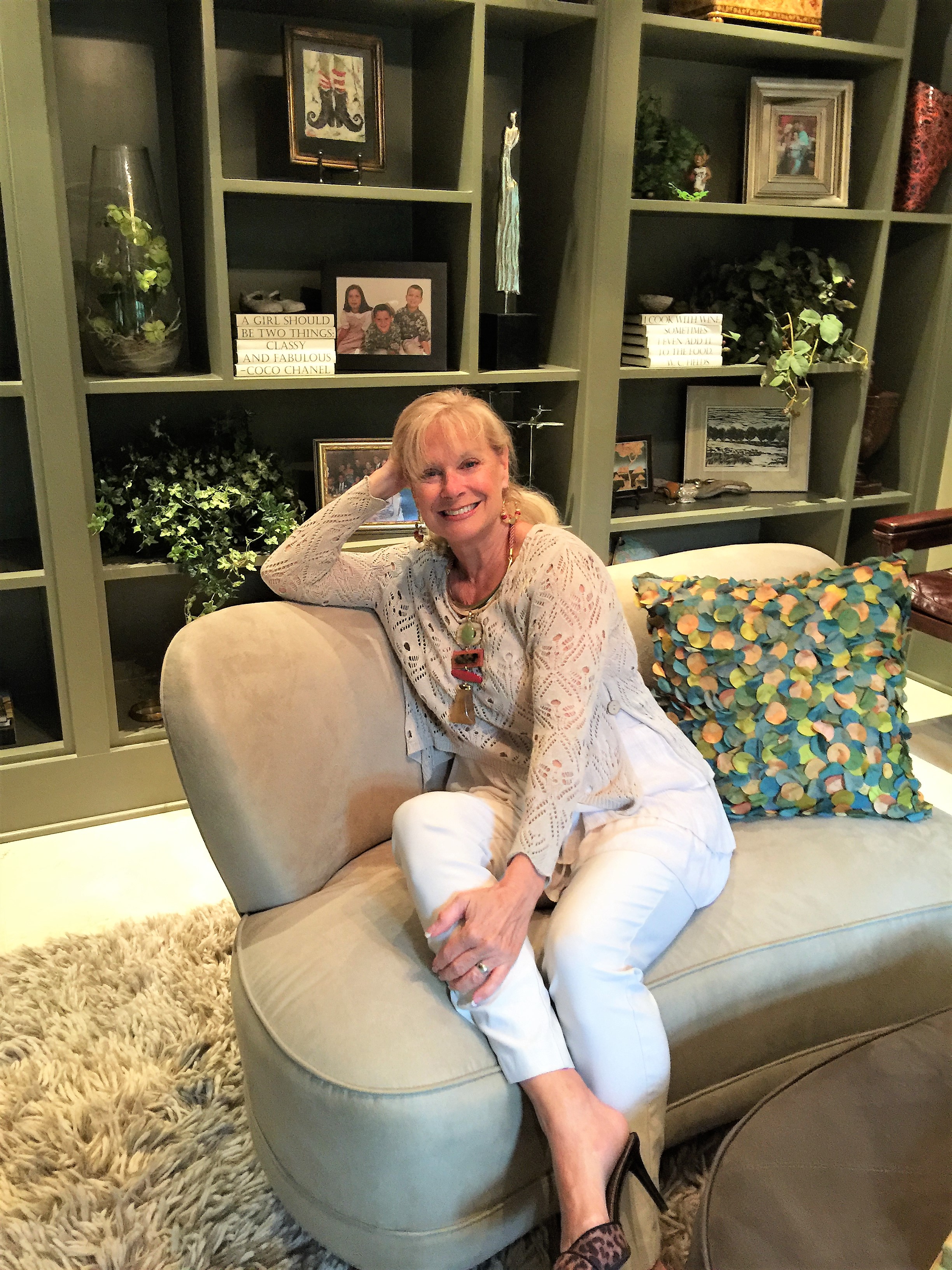 I love going out for dinner and never pass up an evening spent away from my kitchen.
My husband went on a "boys golf trip" so I'm having a date night with my favorite group of girls.  It's only fair right?

I was busy writing a blog on my interior design website so I was rushing to get ready, but no worries, I have my trusty little ponytail hair extension to make me look more polished. My hair is so frizzy in humidity that I prefer to wear the extension.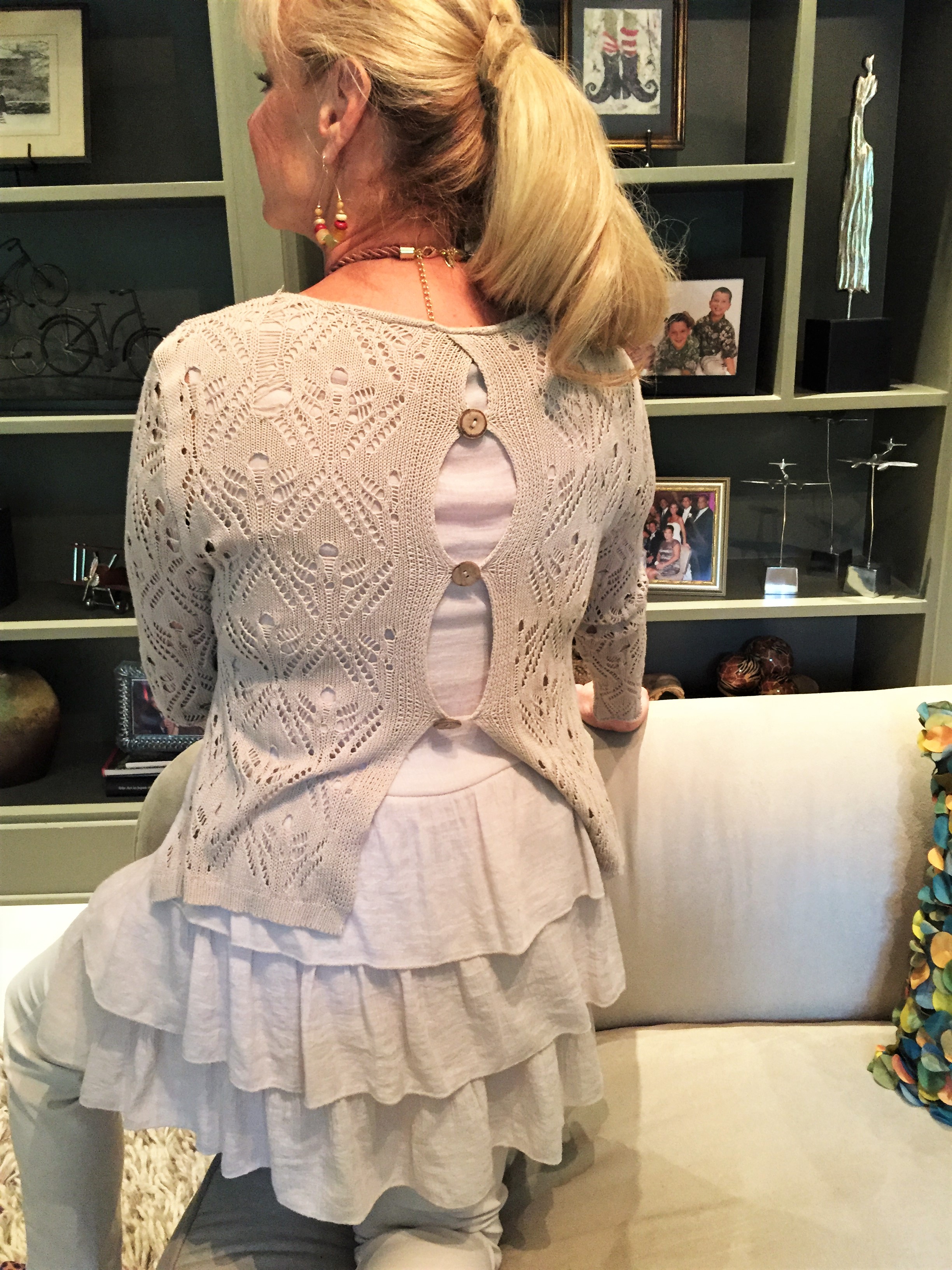 We were going to play golf then have dinner, but the golf part was rained out.
It was a little cooler after the rain and this top is one of my favorites. I love the linen ruffles under the lacy knit overlay. The statement necklace, the earrings, and the pants are from Chico's.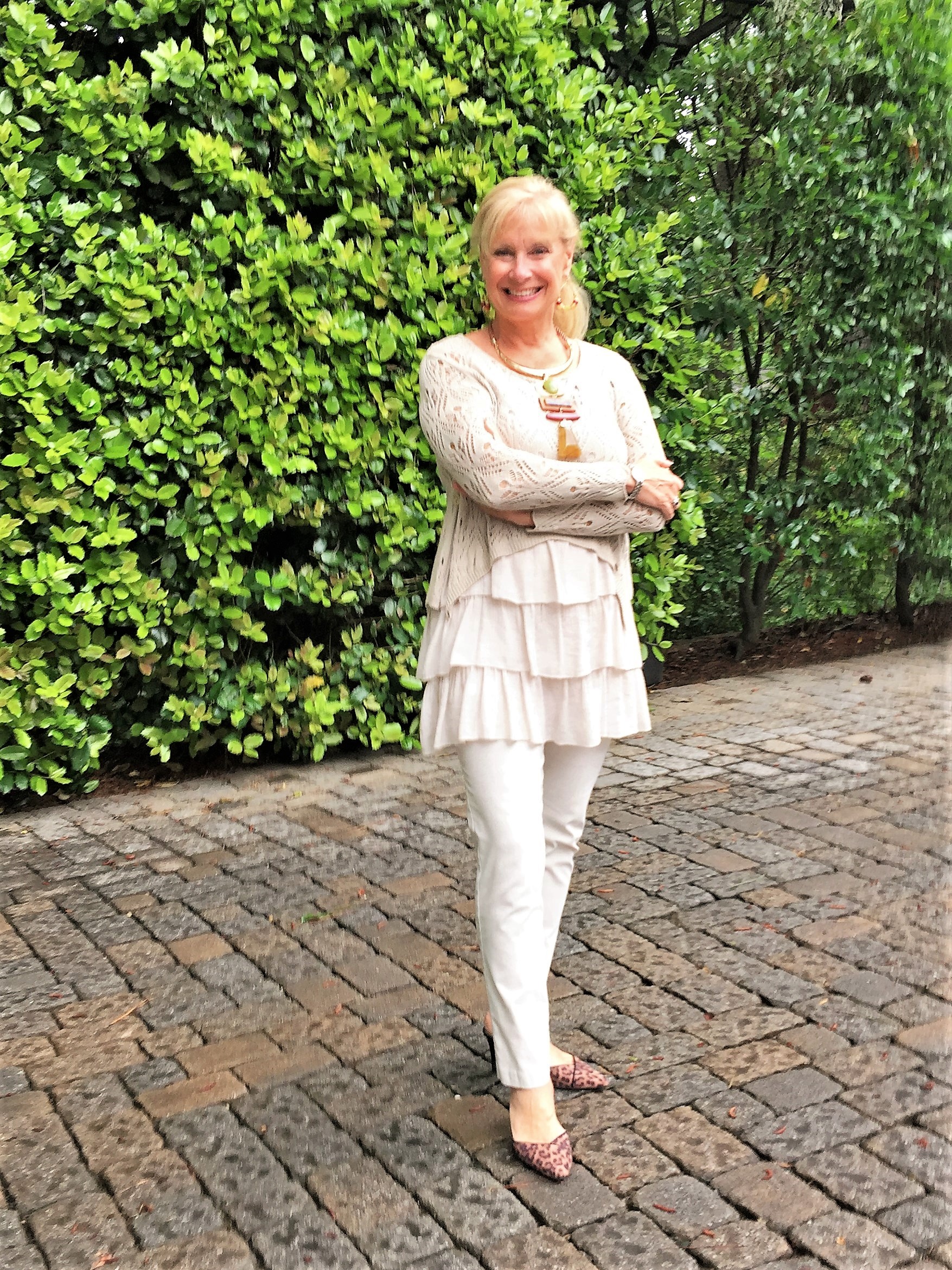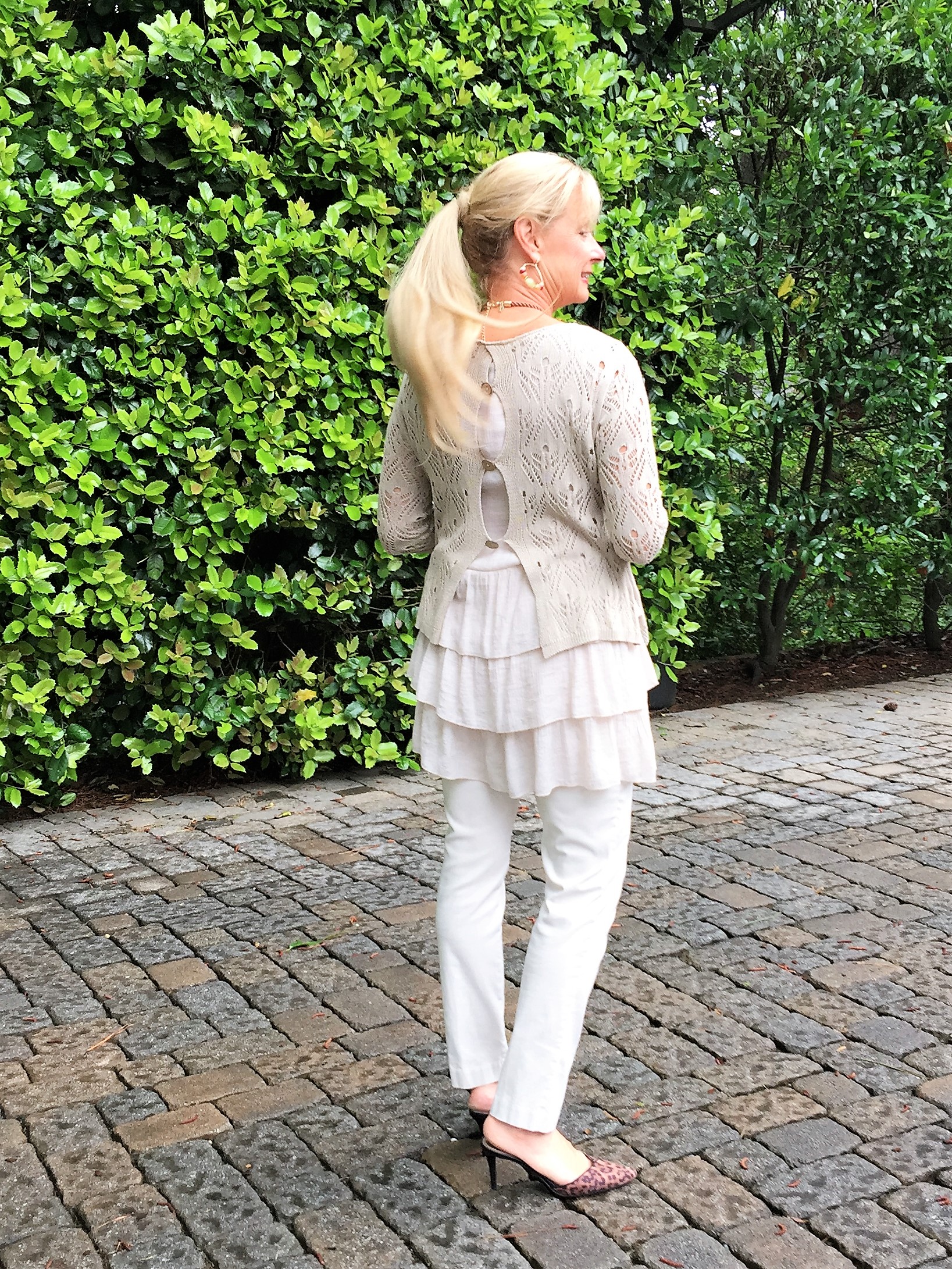 I enjoy spending time with my over 50ish friends. We golf together, go on vacations together, and we discuss issues that matter to us as we age. My girlfriends know that nothing is off limits with me and when they see me they always ask if I'm wearing my extension. Some have started to wear extensions because their hair has thinned out and they love how I look. I may even purchase hair pieces to be added to my updo for the wedding in June. My hairdresser even suggested I should do it to add fullness to my hair for the wedding.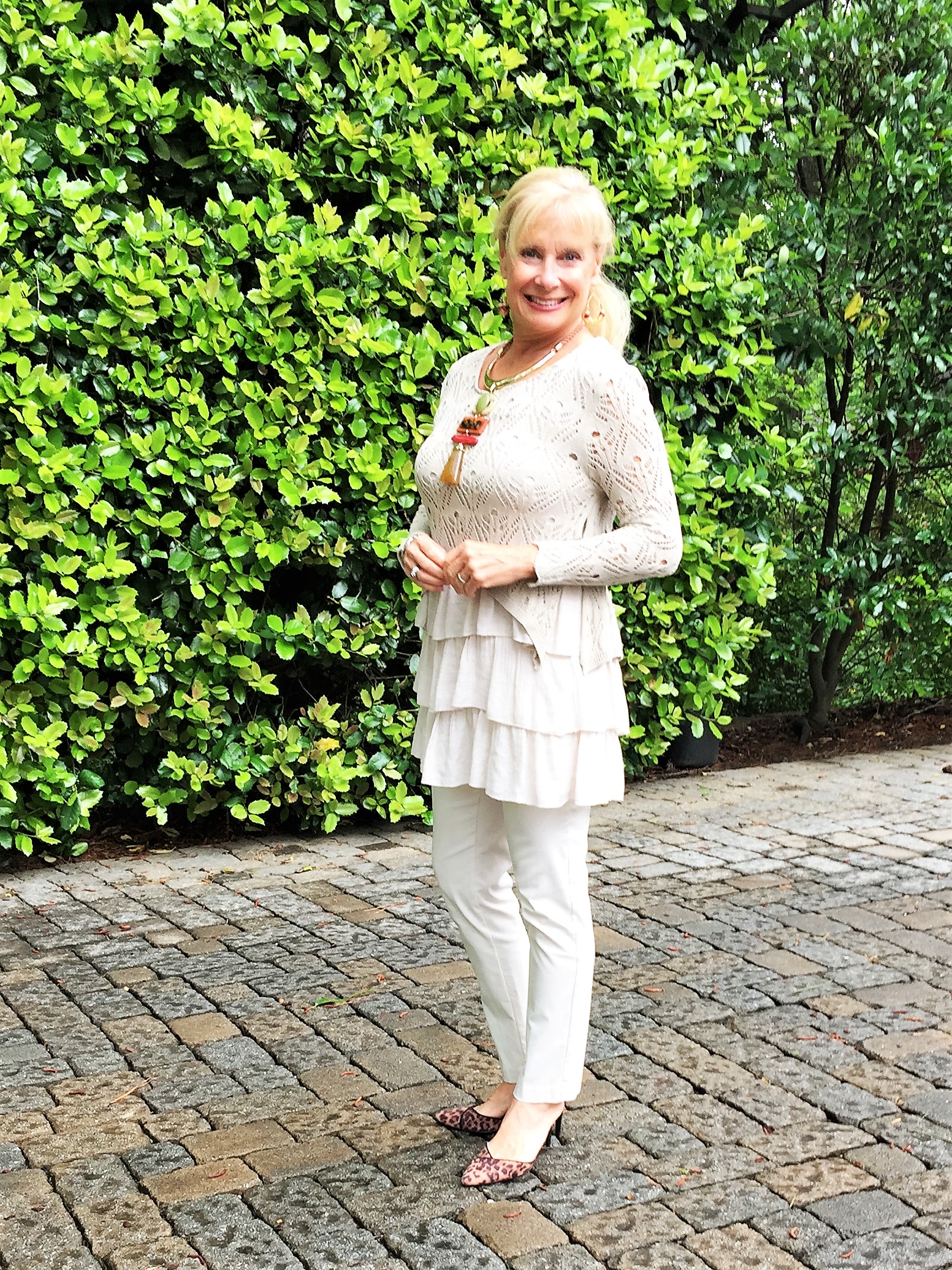 We went to a lovely little Italian restaurant in Roswell, Georgia for a quiet evening of good conversations, good food, and good Italian wine!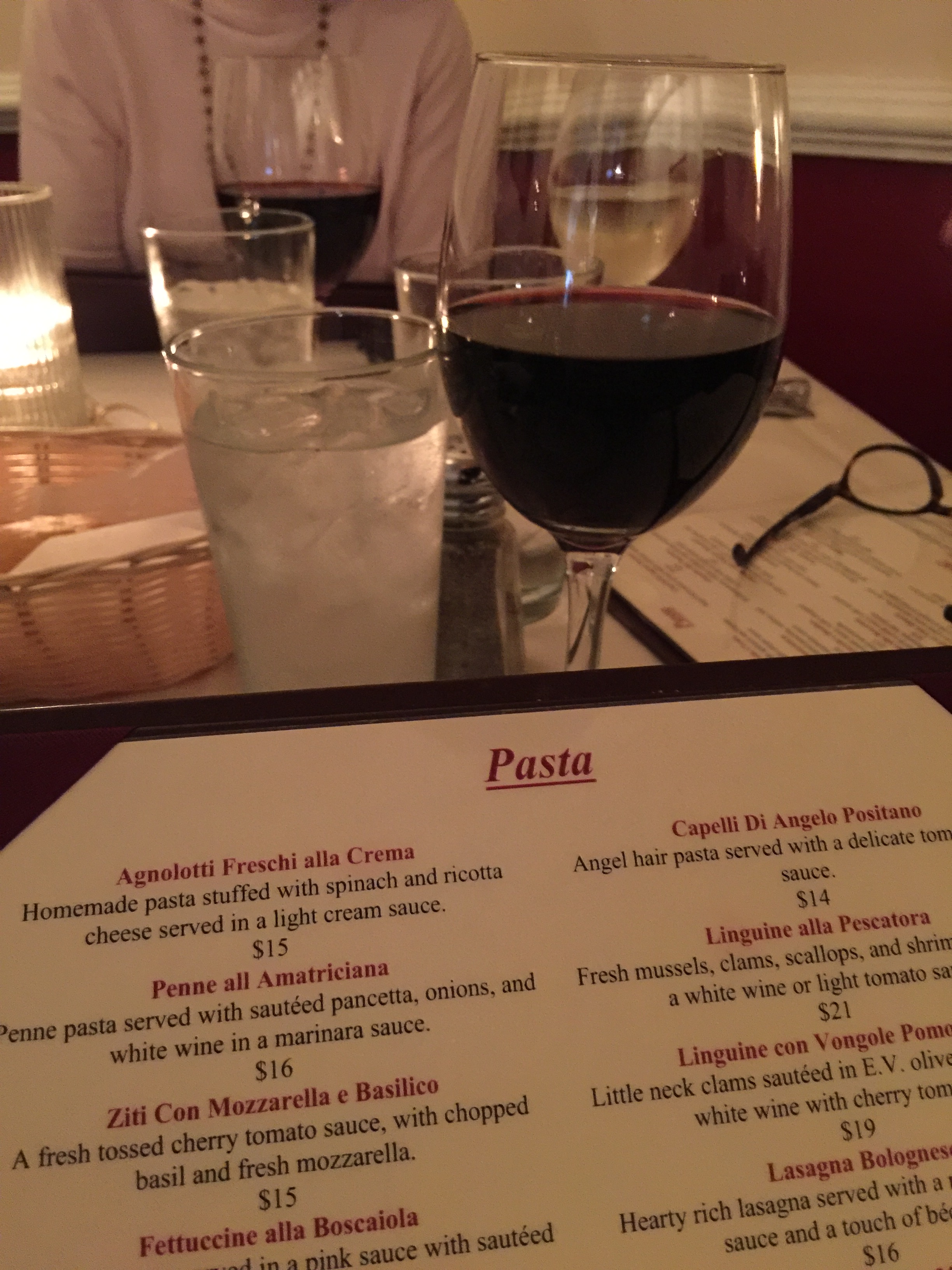 Ciao!
Be Fierce today and everyday!
Thanks for stopping by!
I would love to hear from you!
Follow me on Instagram, Twitter, FaceBook, Houzz,LinkedIn, and Pinterest too!