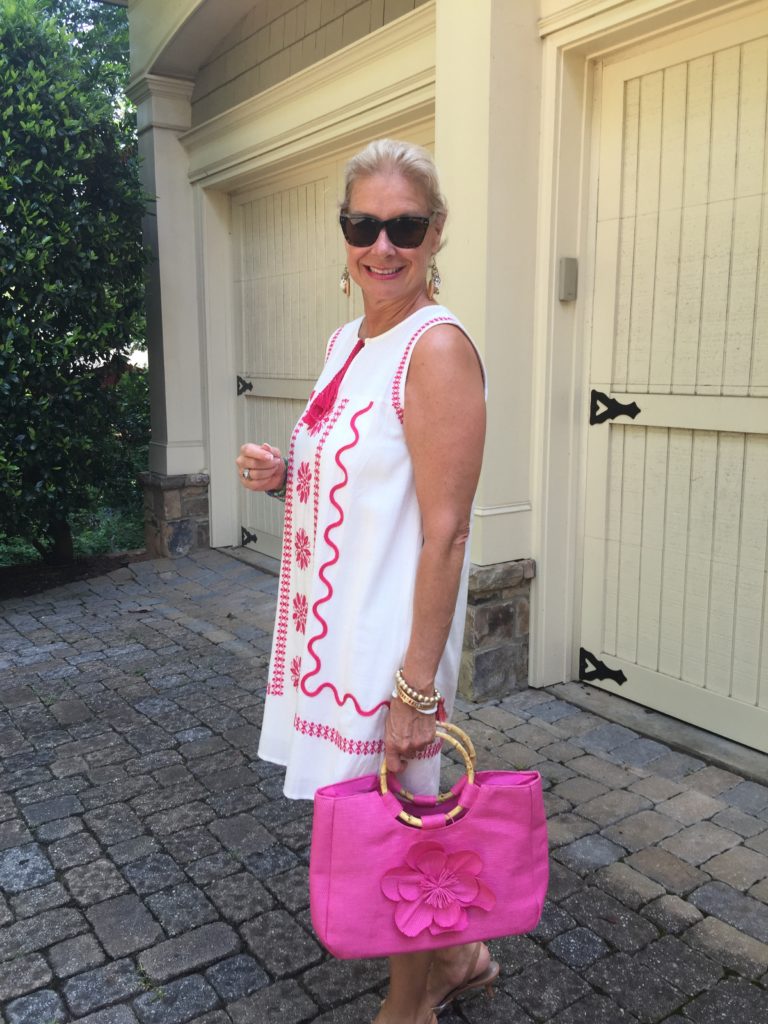 Baby it's hot outside!
Since we've returned from France, Atlanta has been in the 90's which is typical July weather for Atlanta. But we still have to work and look cool in hot weather.
How do you dress when the temperatures rise?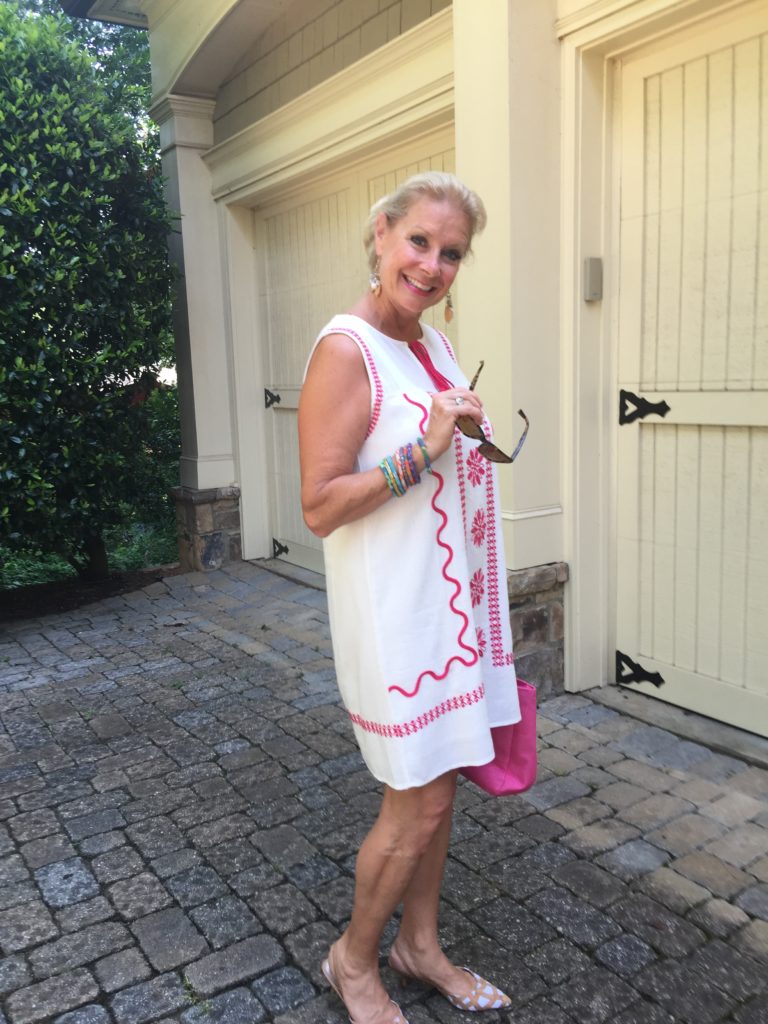 I tend to wear a lot of dresses and skirts in the summer because I hate clothes touching my skin when it's hot out. I want air flowing over my skin and just like Marilyn Monroe, up my dress . The more air circulates on my skin, the cooler I stay. Lightweight  linen dresses  are a must in my closet when the temperatures rise.
The Outfit:(And the Secrets)
Secret #1:
I found this cute linen embroidered dress in Hilton Head at Francesca's and bought 2 of them, one for Sammy and one for me. I knew it would look good on both of us.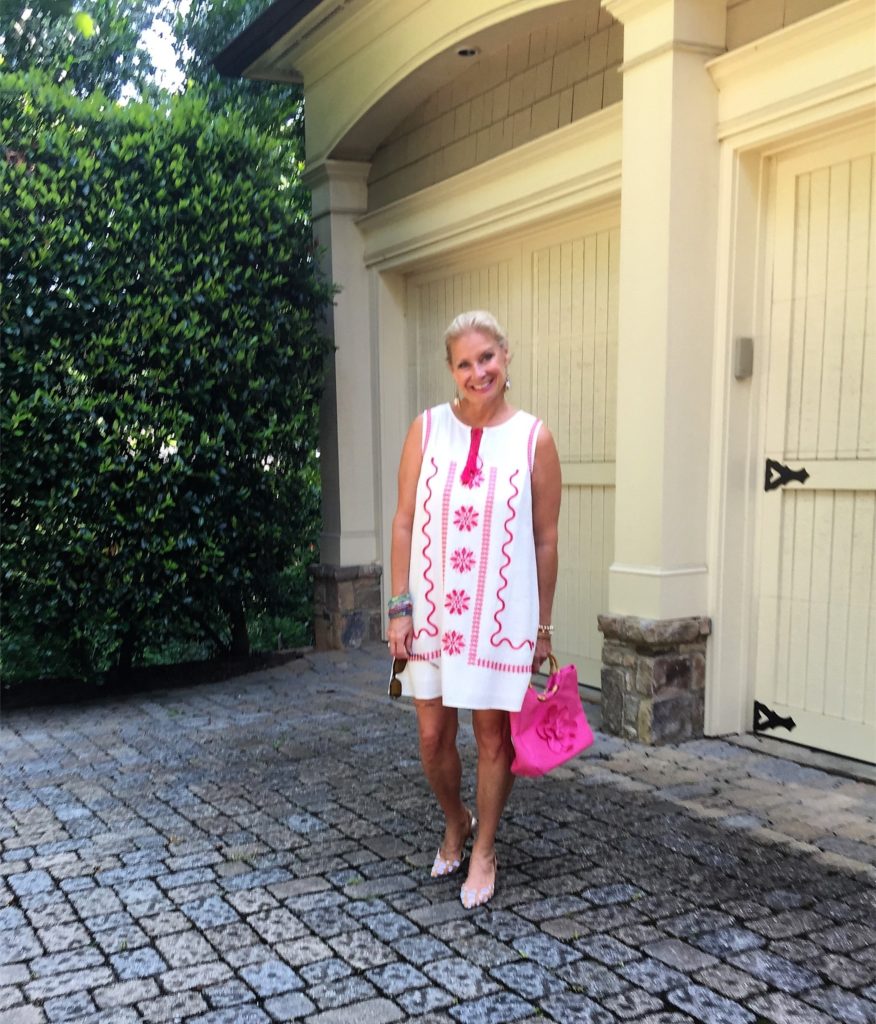 I tend to shop for the same dress for her and this goes way back to when she was a little girl. The "Mommy and Me" look. It was cute when she was a little girl, but now I won't wear the same dress on the day she wears it. Awkward….
Anyway, the dress is perfect for  me. I do not wear skinny  slip strapped sundresses because I think those dresses show too much of my 50ish skin.  I have inherited a fuller figure (not my fault mind you) after menopause and my skin is wrinkling no matter how much I  lift weights. (Too much sun is also not my fault.)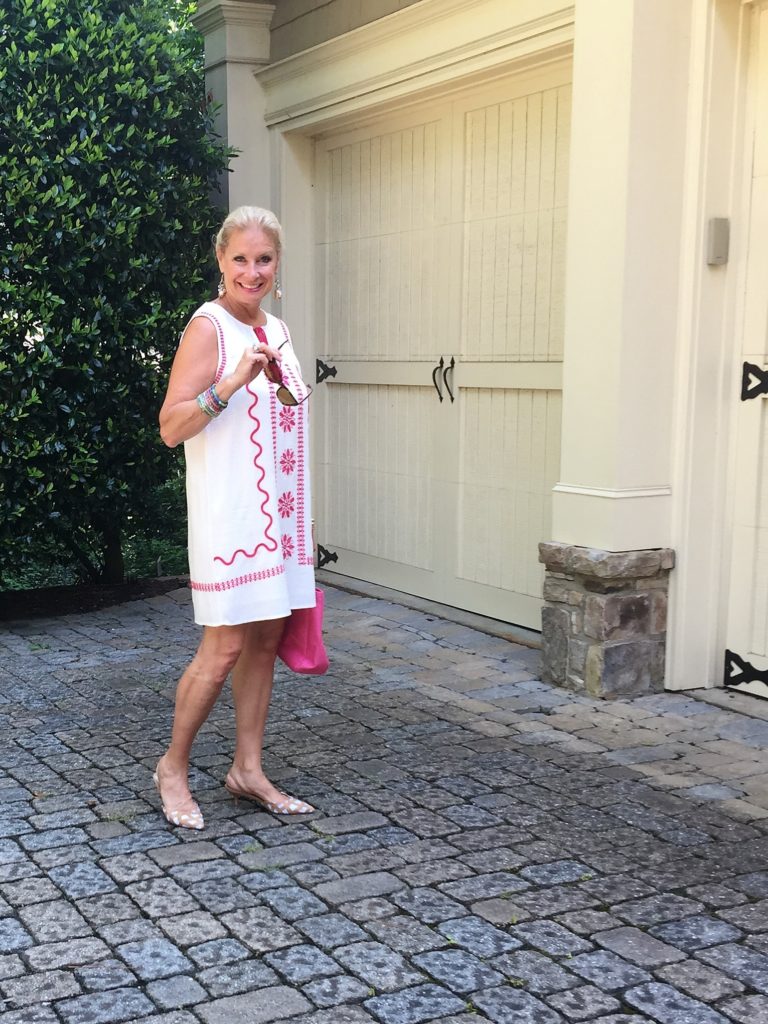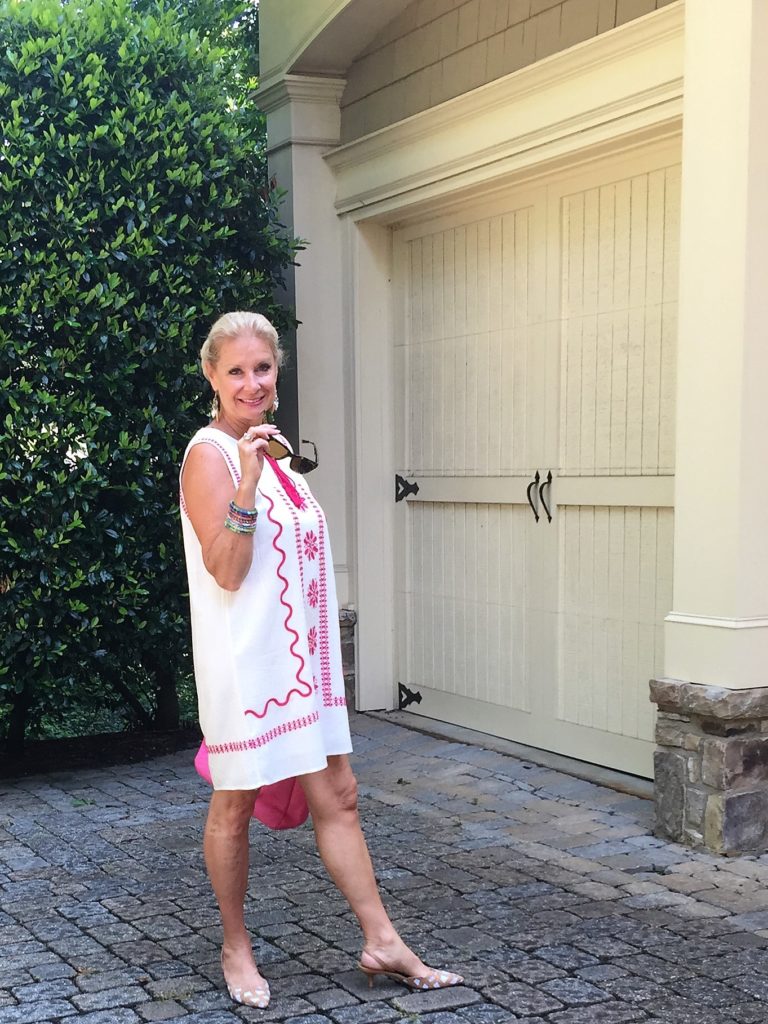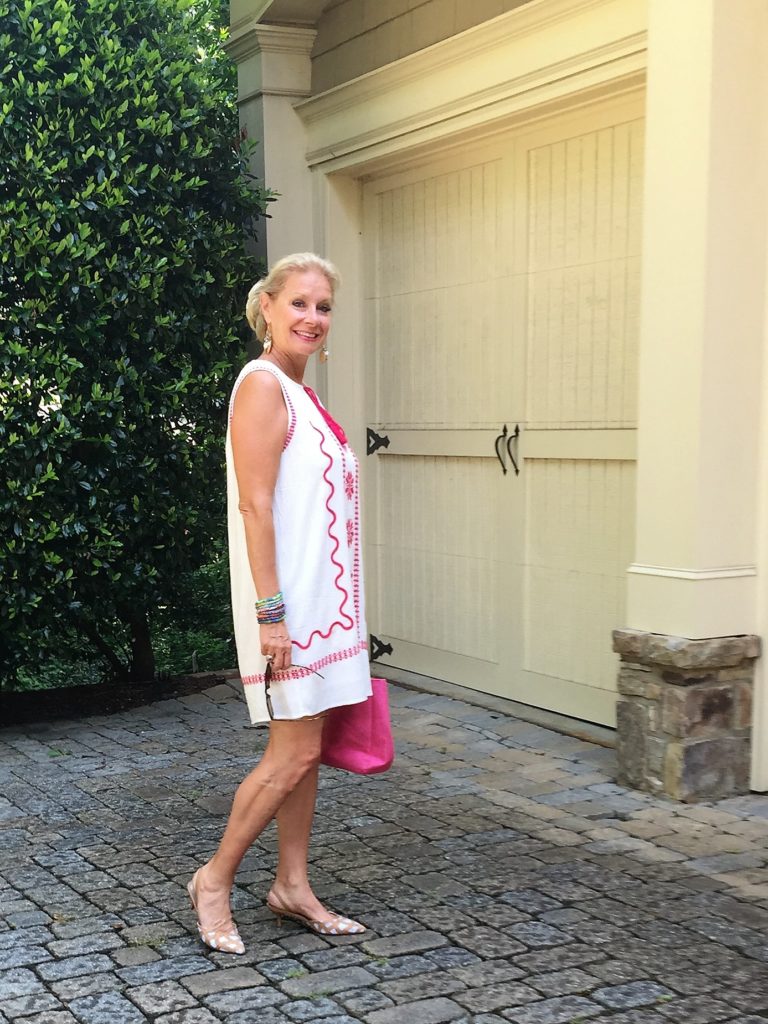 Secret #2:
Another trick I do on hot  humid days, is pulling on a scrunchie styled hair piece over  my mini hair bun. My hair is frizzy in humidity and this little piece matches my hair color so well. Viola'!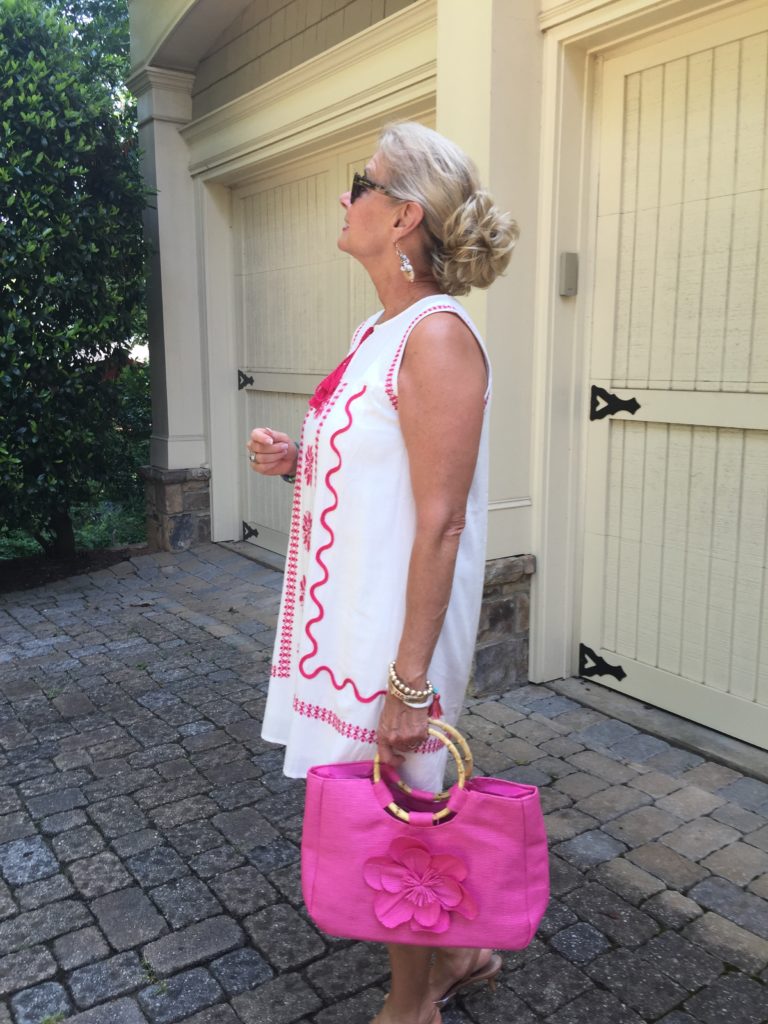 By simply adding my little friend (hairpiece) I am ready to head out the door as an interior designer. Looking polished and cool in 90+ temperatures.
Secret #3:
The pink straw bag is really a Neiman Marcus freebie you get when you purchase a lot of make up. It's free and a purse. Done!!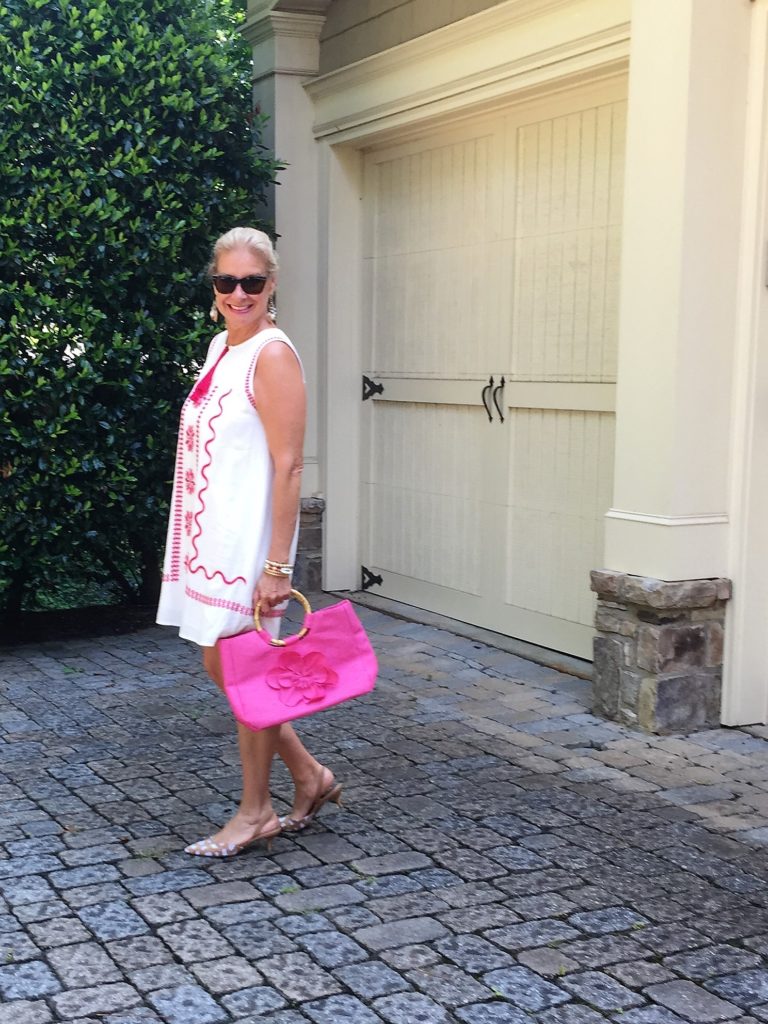 I told you I was working… I'm at the Kohler Signature Store selecting fixtures for a huge renovation project.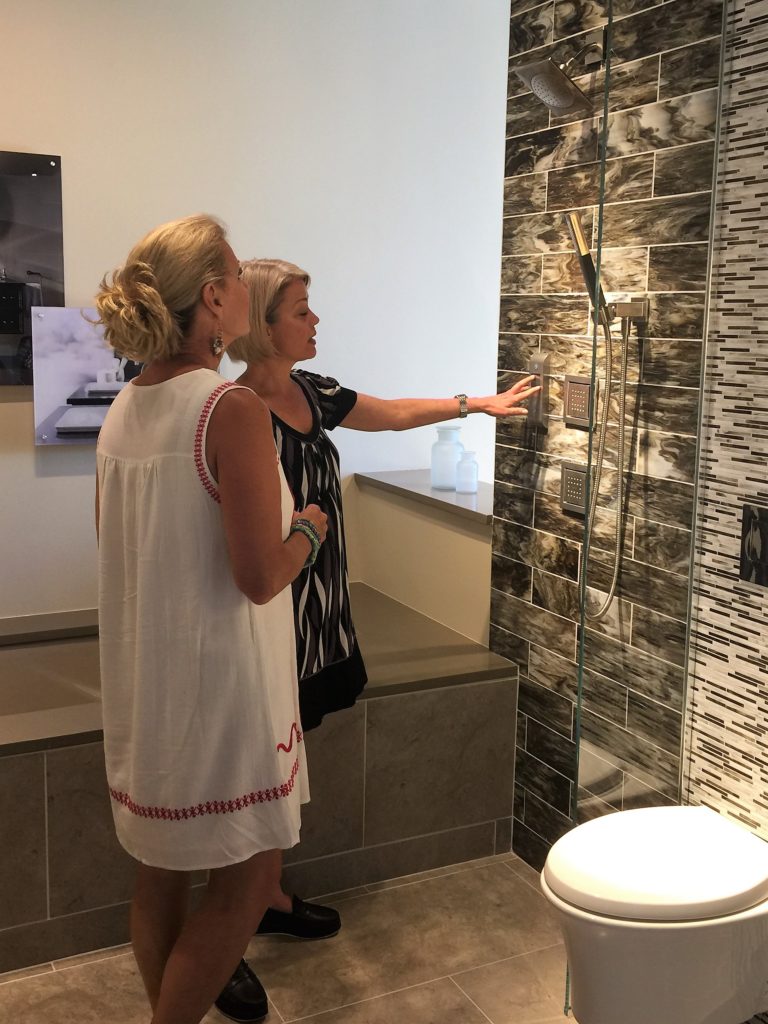 After I left Kohler, I went home and jumped into the pool. Then my darling husband took us out for dinner and I threw on my outfit again. I added this fabulous tassel scarf to my outfit which came home with me from Paris to keep me warm in the restaurant. It is a very lightweight scarf and I love how it went so well with this dress.
Which reminds me I need to continue with my travels in France on the river cruise! I seem to have gone off track with this post. I promise you Giverny is coming up next!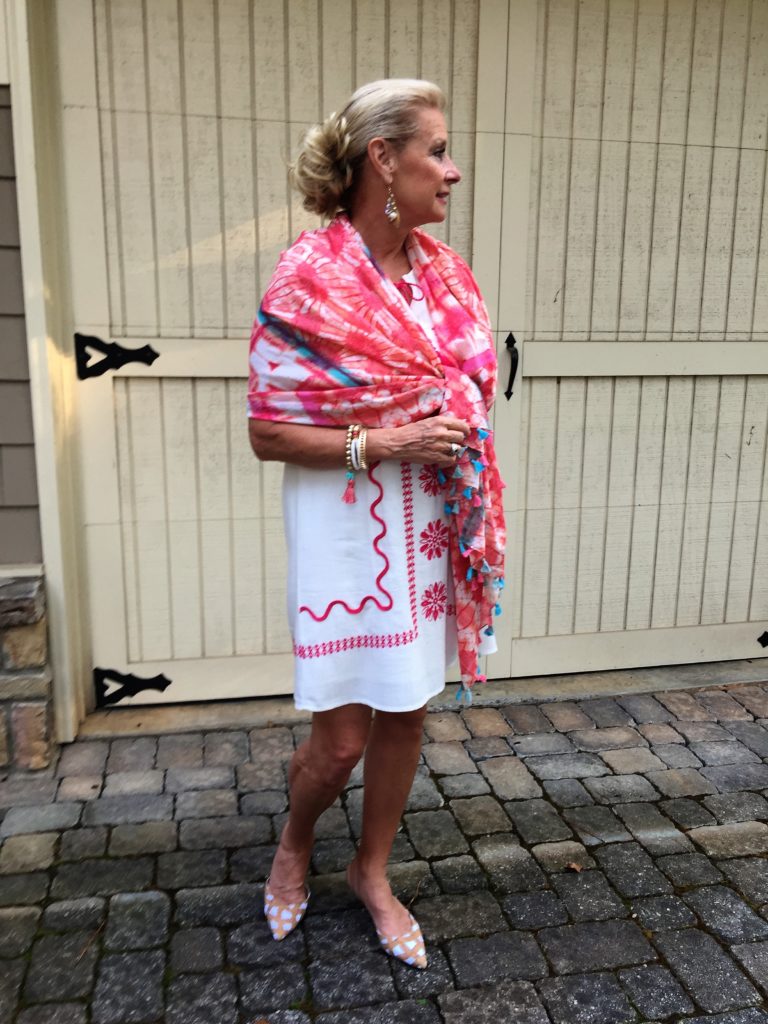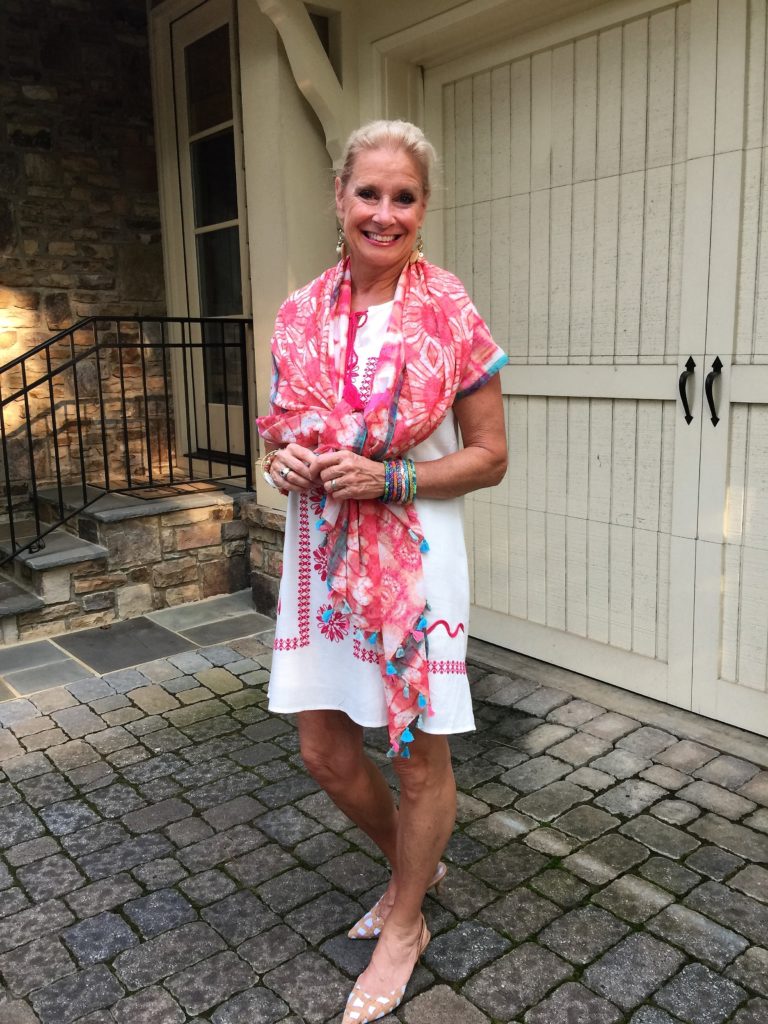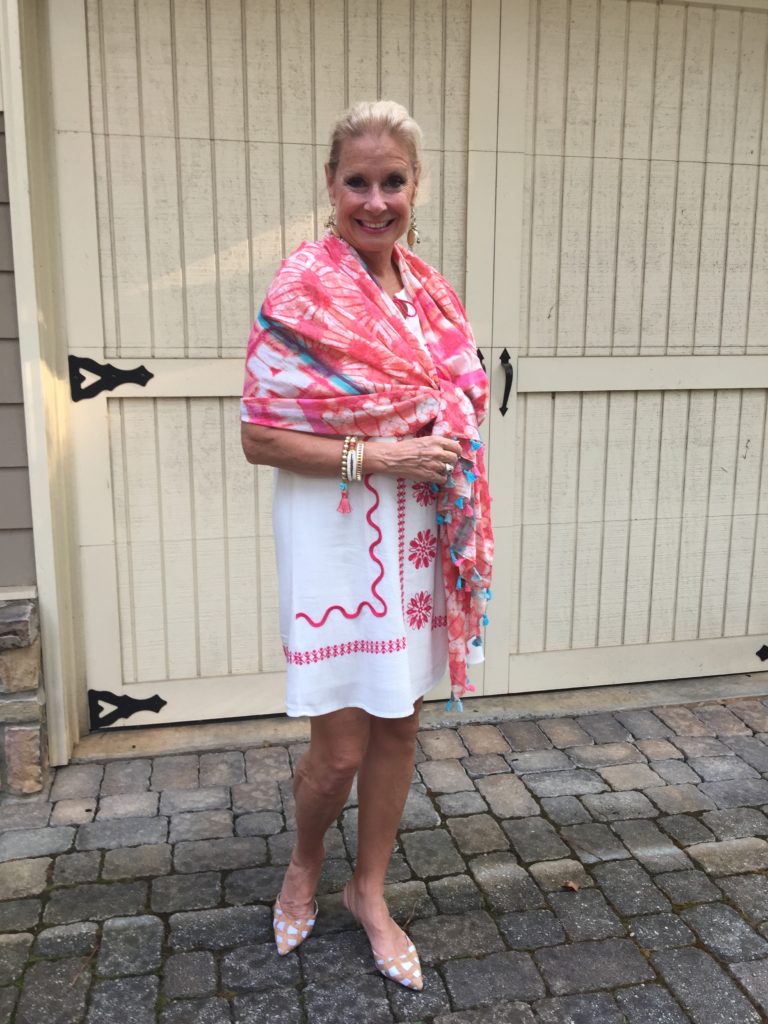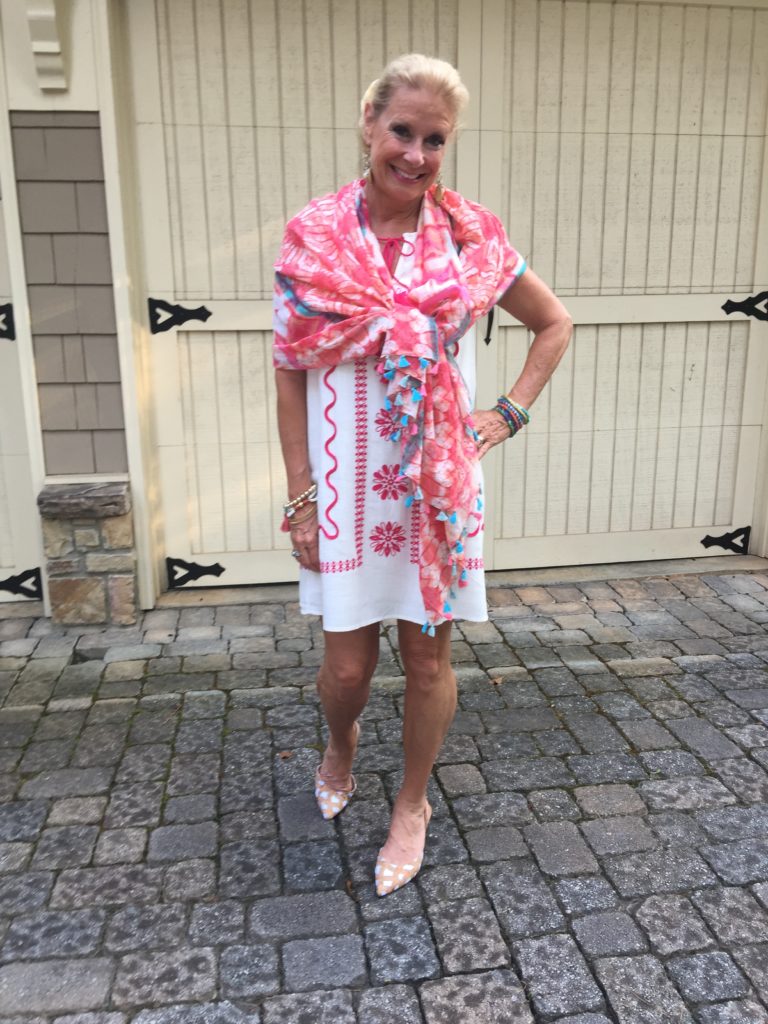 Thanks for stopping by!
What secrets or dressing tips do you have to look cool in hot weather?
I would love to hear from you!
Follow me on Instagram, Twitter, FaceBook, Houzz,LinkedIn, and Pinterest too!
See you in Giverny!
Hugs,