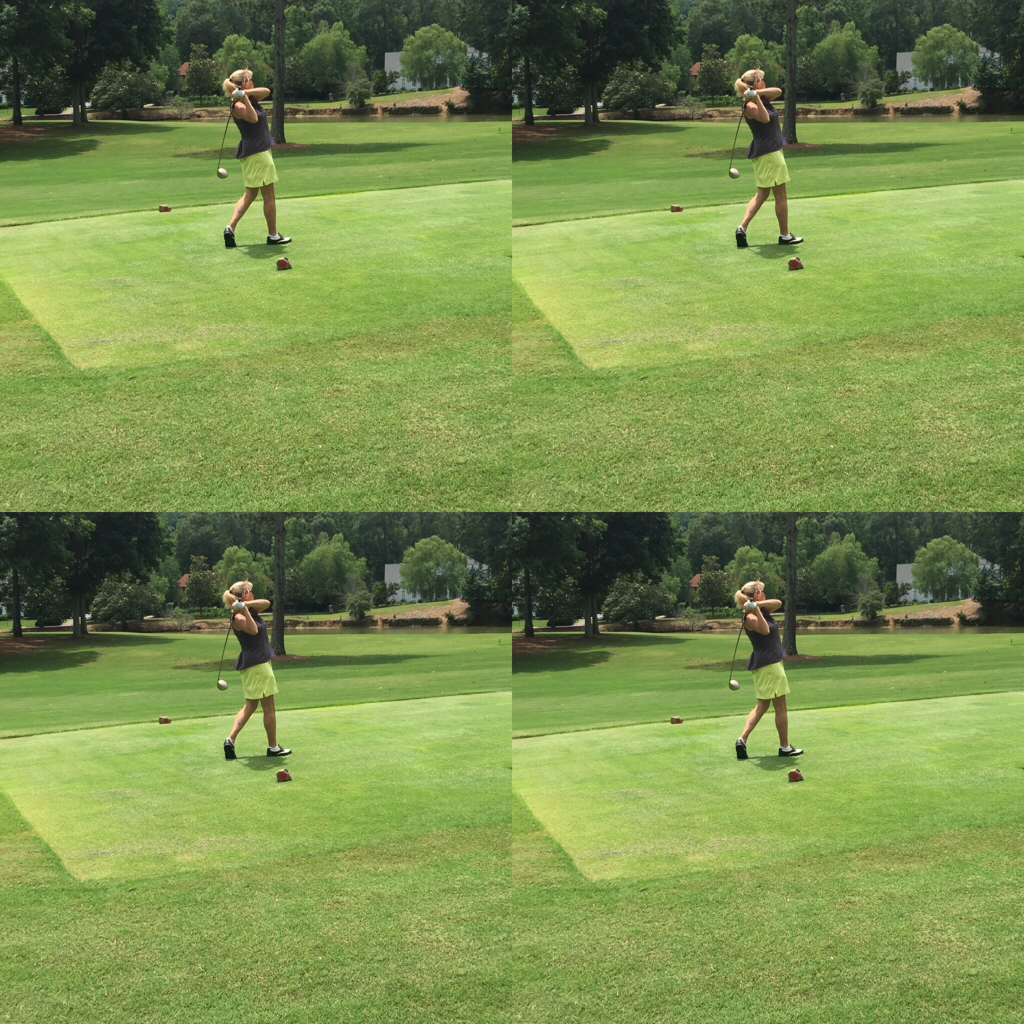 Do you find the time each week to do something good for yourself or be with a group of people who share the same interest? 
A group where you can laugh and have a wonderful time?
I carve out time each week to do something for me that is not work related.
I take a day off from my interior design business every Wednesday to play a sport that I'm terrible at, but these women do not care. 
I play 9 holes of golf with mostly 50ish women. 
I practice playing golf because of the laughter, camaraderie, and friendship  I have found sitting on a golf cart while  I whack a little white ball all over vast acres of grassland, through trees, and try not to play in the sandbox on Wednesdays.
The upside to my new found sport is my closet is full of cute golf clothes. I wear golf clothes running errands and I wear skirts now instead of shorts in the summer.
The top I am wearing is my favorite one from Lija. Cute flared pleats on the back with the arms cut in to show off my ol arms better.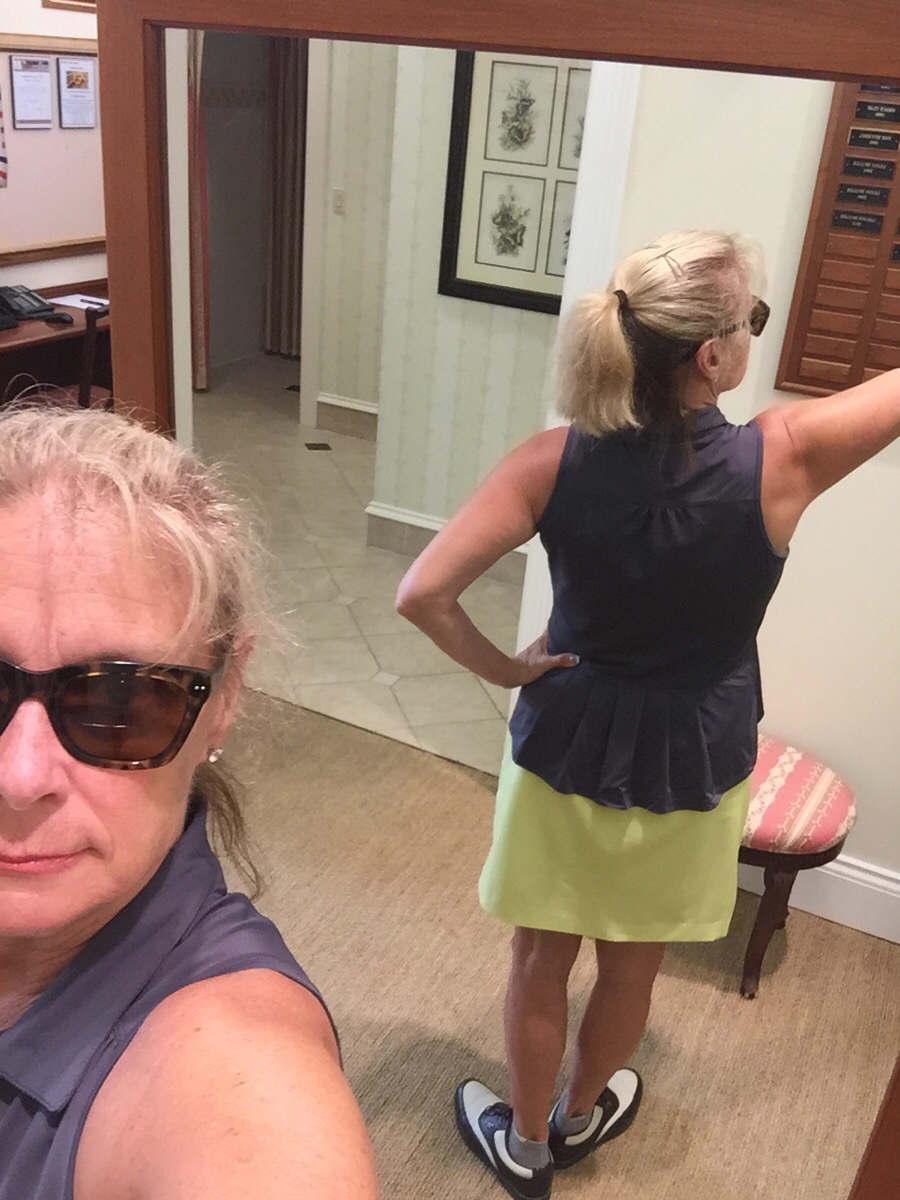 I prefer long golf skirts because I am very self conscious of the veins I have on my legs. This bright lime green skirt is from E P Pro Golf.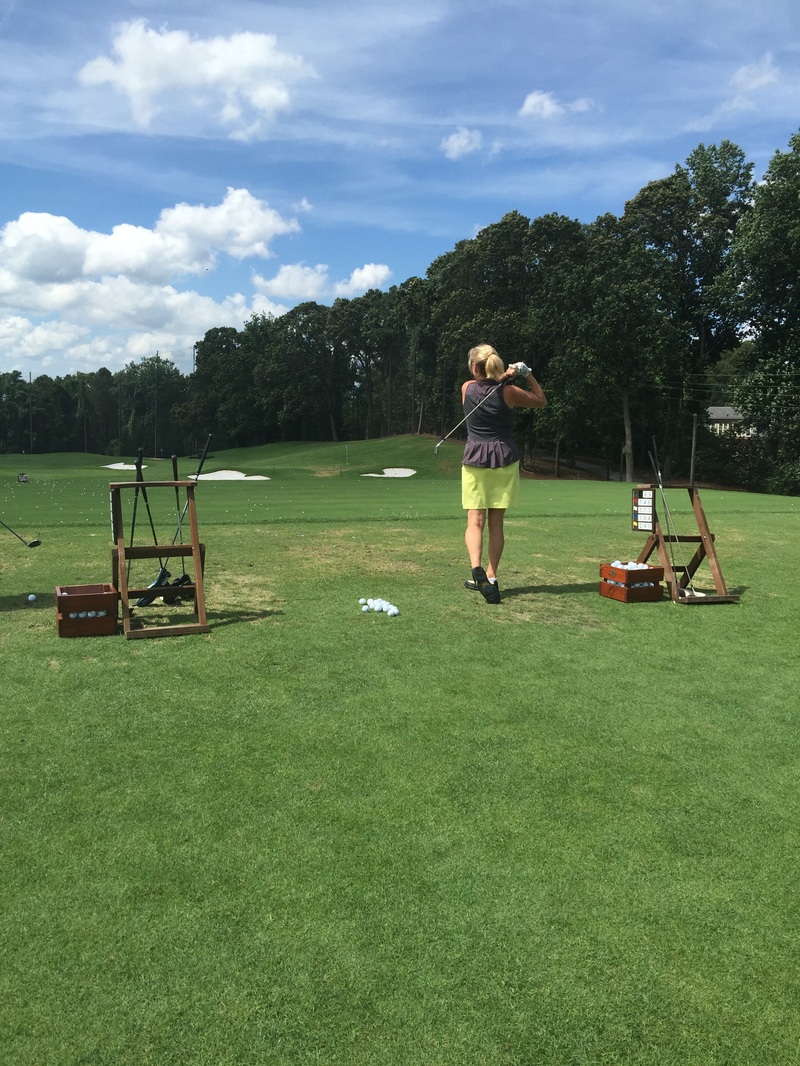 I took up golf  4 years ago when we moved to Atlanta. We are empty nesters and the only way to make to friends was by joining  a club, health club, and church because we  have no family in the south.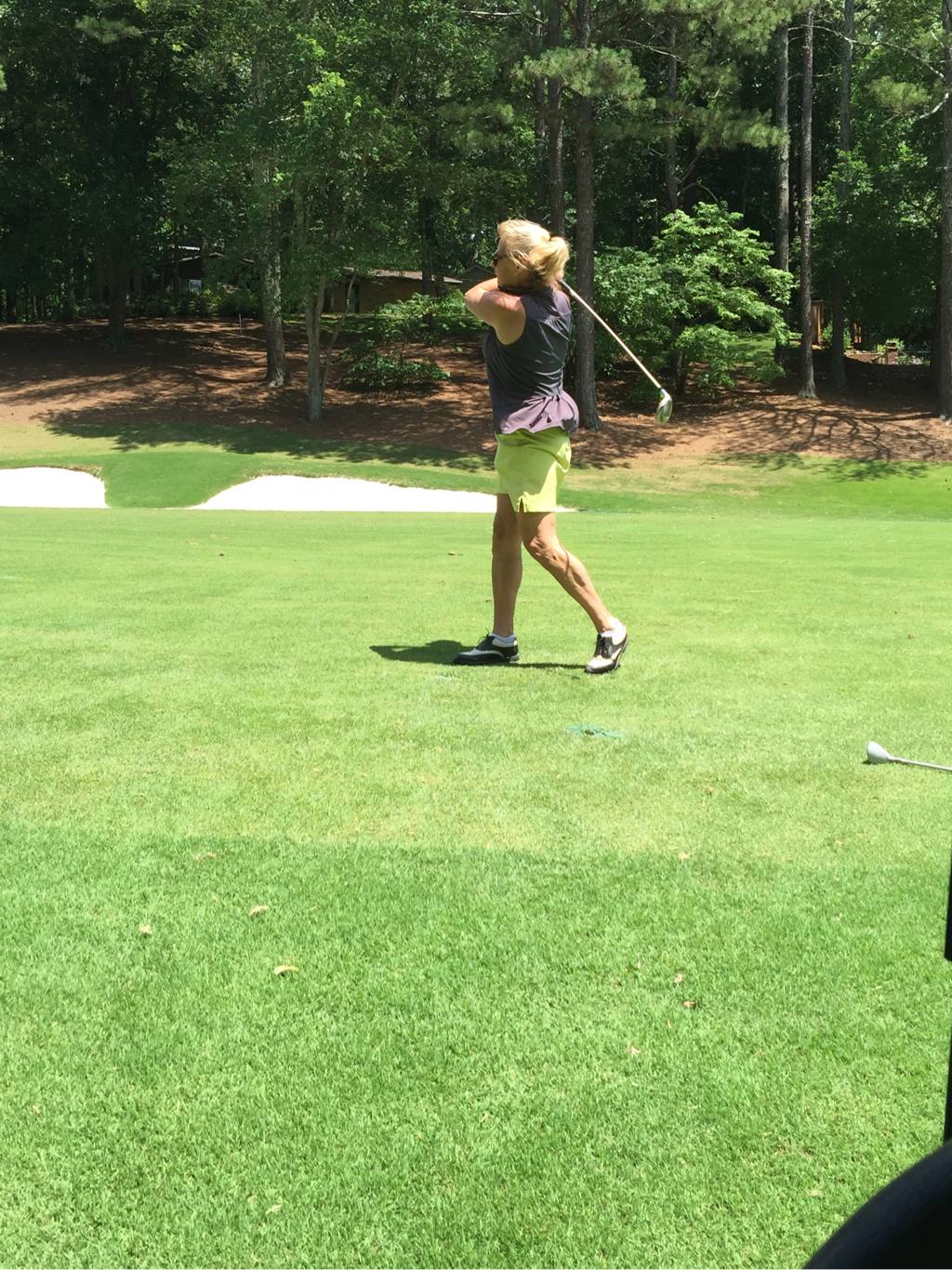 This is the only time of the week where I don't think about my clients or interior design. 
My cellphone stays on silence until my game is over. My family knows to text me if there is an emergency, otherwise I put out the "Do Not Disturb" sign.
It is a policy of most country clubs that cellphones stay on silence or outta sight.  Golf course etiquette.
Wish restaurants and churches had the same policy.

Did you know you will actually lose weight golfing if you do it twice a week?
Just because you're walking behind a little ball doesn't mean you're not exercising. You will walk over 10,000 steps if you play 18 holes.
I lose 3 pounds in a week playing in the hot Atlanta weather. 
Think about it.
Friendship, weightloss, and  cute clothes. A truly winning combination!!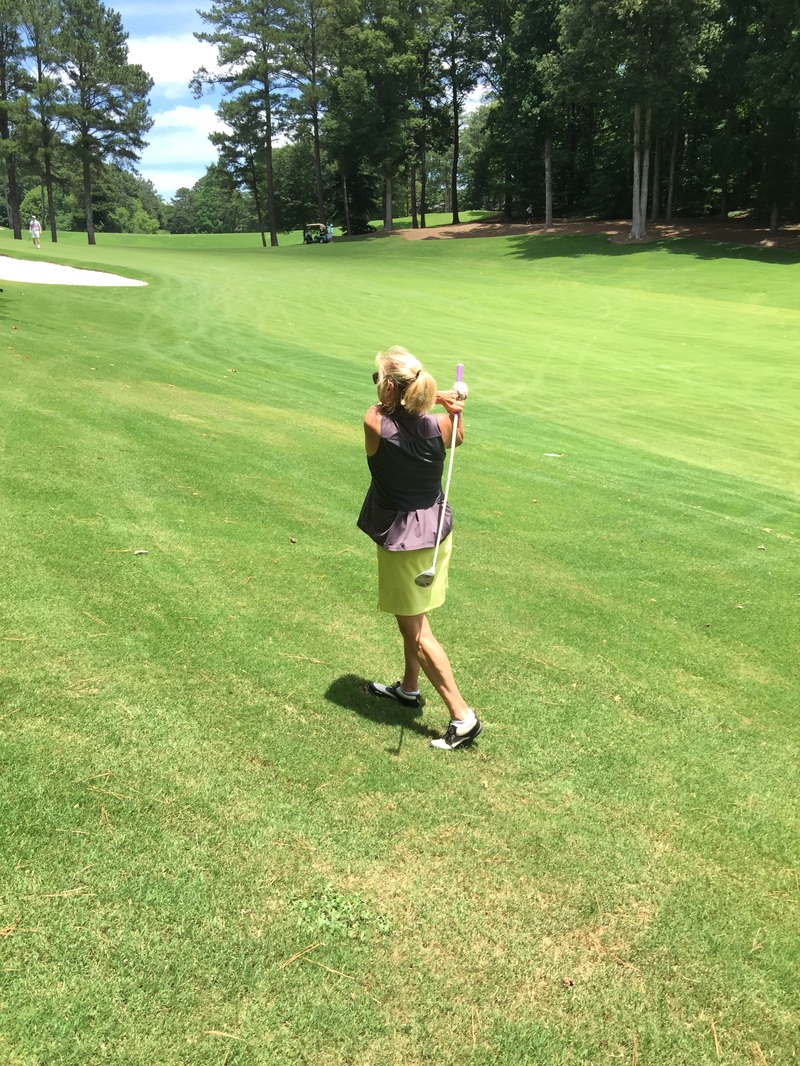 I didn't play well today but I enjoyed practicing my golf game with my wonderful 50ish friends today!
Just in time! We're expecting rain in Atlanta!

Thanks for stopping by!
Follow me on Instagram, Twitter, FaceBook, Houzz,LinkedIn, and Pinterest too!