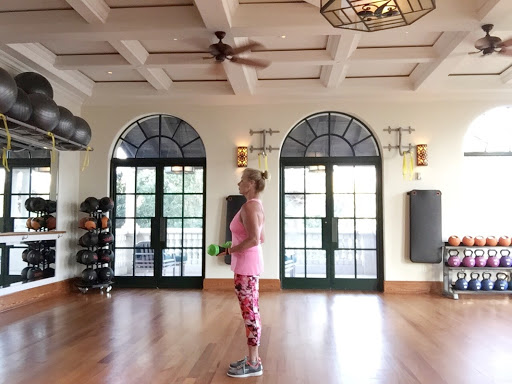 The holiday season is in full swing this week and I don't know about you, but I tend to eat more between Thanksgiving and New Year's.
Instead of waiting to start your New Year's resolution, you should think about adding to your exercise routine some type of weight training to help you keep off the extra pounds that tend to creep on during the holidays.
You don't have to be a bodybuilder to see the benefits of using weights as a woman over 50ish.
Weightlifting is a great way to lose weight, especially the calories we consume during the holidays. 
Studies have demonstrated that after a weight training workout, the metabolism can be boosted for up to 36 hours post-workout, which means during the holiday season our bodies are burning the calories after we are in a food coma.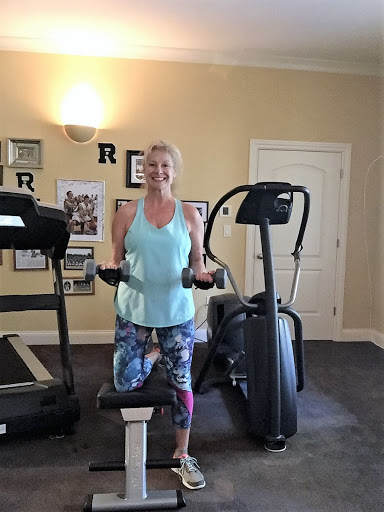 Weight  training also prevents us from losing muscle, bone density, and builds up our strength. I know my 80ish mother wishes she had done weight training when she was 50ish. She began when she was 70ish and does see improvement in her overall health.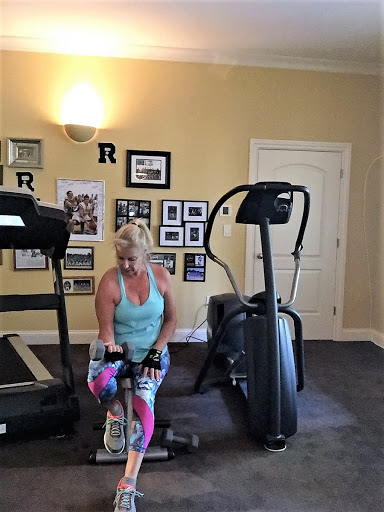 I do not run anymore since my foot surgery, but I am improving my cardiovascular fitness by weight training.
In fact,  Michele Olson, PhD, exercise physiologist says,"At midlife, a woman's risk of heart disease parallels that of men. Also, hormonal changes can rapidly incite the deterioration of bone density, an increase in belly fat, and the loss of calorie-burning muscle tissue."
For one year after my surgery I didn't exercise at all and my blood pressure was 160/90!
I refused to take statins and told the cardiologist that I was going to lower my BP with weight training. I am now at 110/68 but it took 6 months to drop my blood pressure.

Today I do not take any pills to lower my blood pressure..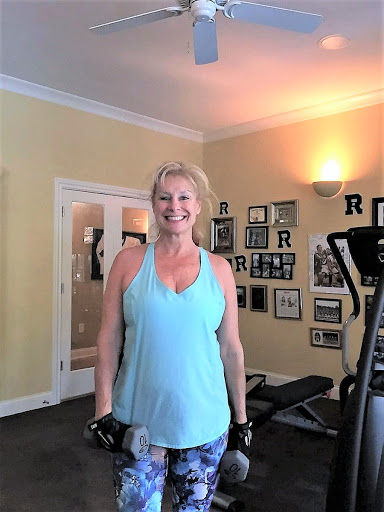 You do not have to be a bodybuilder like Ernestine Shepherd, just lift weights at your own comfort level. Start with light weights, then graduate to larger weights at your own pace.

I stop at 10 pounds, I have never gone up in weight, I just do more repetitions. They say if you can do 15 repetitions comfortably at the beginning, you are using the correct weight for yourself. Do not strain yourself when using weights and if you hurt, STOP!


You can exercise at home, while on vacation, or at a fitness center.
I do exercise when I'm on vacation. I grab some handheld weights and try to find a spot where no one pays much attention to me because I am not trying to impress anyone with my 50ish wrinkled biceps. Or my wrinkled 50ish body for that matter.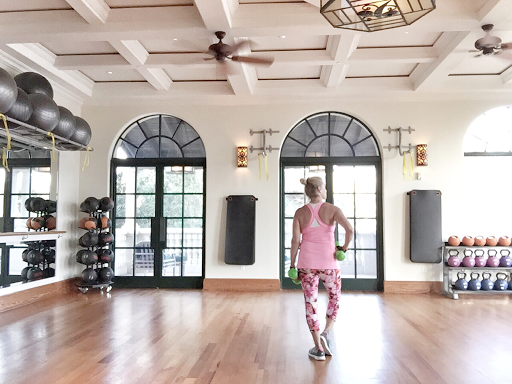 Men watch me workout at the gym. Mainly old men. They literally stop to watch.
I don't care what age we are, I find that creepy when I look up and see a man watching me.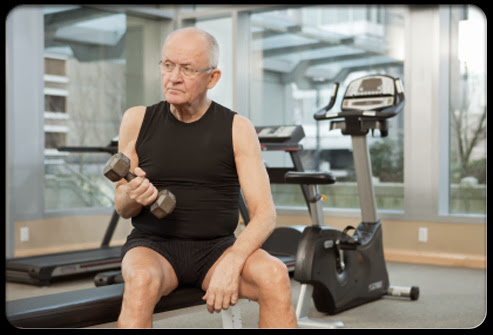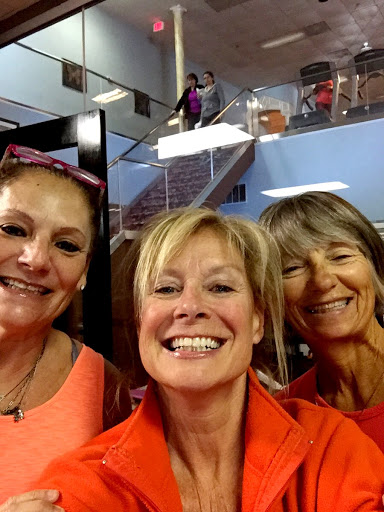 As you can see we are not professional bodybuilders and we are not skinny models. We work out to stay healthy. We want to look and feel good as 50ish women.
If you're new to weight training, I highly recommend you join a weight training class that has
instructors watching you to make sure you're lifting correctly. 
Or start with a personal trainer. Someone should be watching your technique so that you can avoid any unnecessary injuries.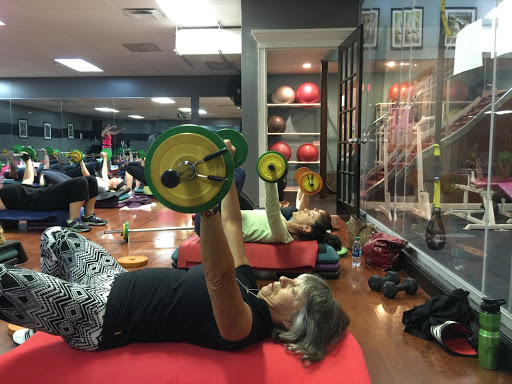 All these women select weights that they are comfortable with. This isn't a competition and it doesn't bother me if a woman next to me has more weight on her bar than I do.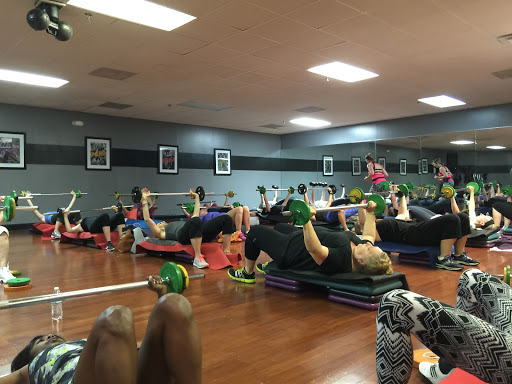 Because BodyPump is a 60 minute workout, I workout every muscle group and only workout 3 times a week. You need to rest your muscles at least one day or more and allow them to recover.
However, if you want to train daily, spread out the muscle groups and body parts on different days.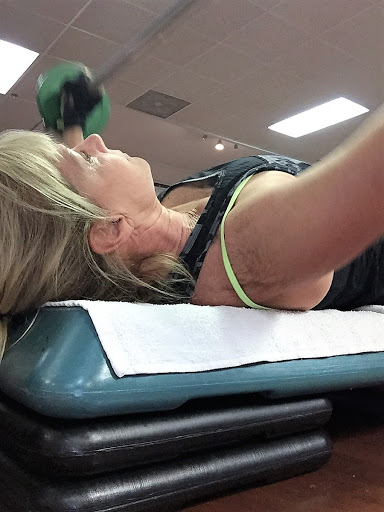 Last bit of advice, remember to stretch out before and after you workout with weights.
You may feel sore after the first time you use weights and I can tell you from experience, brushing my hair or lifting a cocktail was a challenge.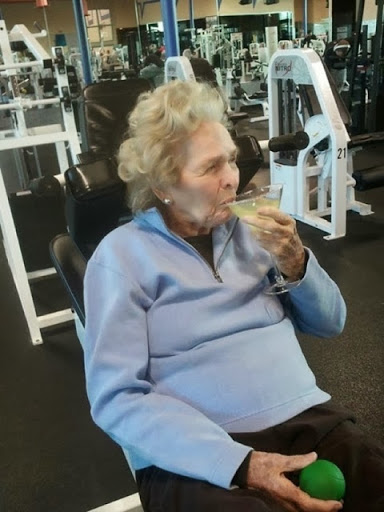 And we wouldn't want that to happen now, would we?


 Thanks for stopping by!
I would love to hear from you!
Follow me on Instagram, Twitter, FaceBook, Houzz,LinkedIn, and Pinterest too!