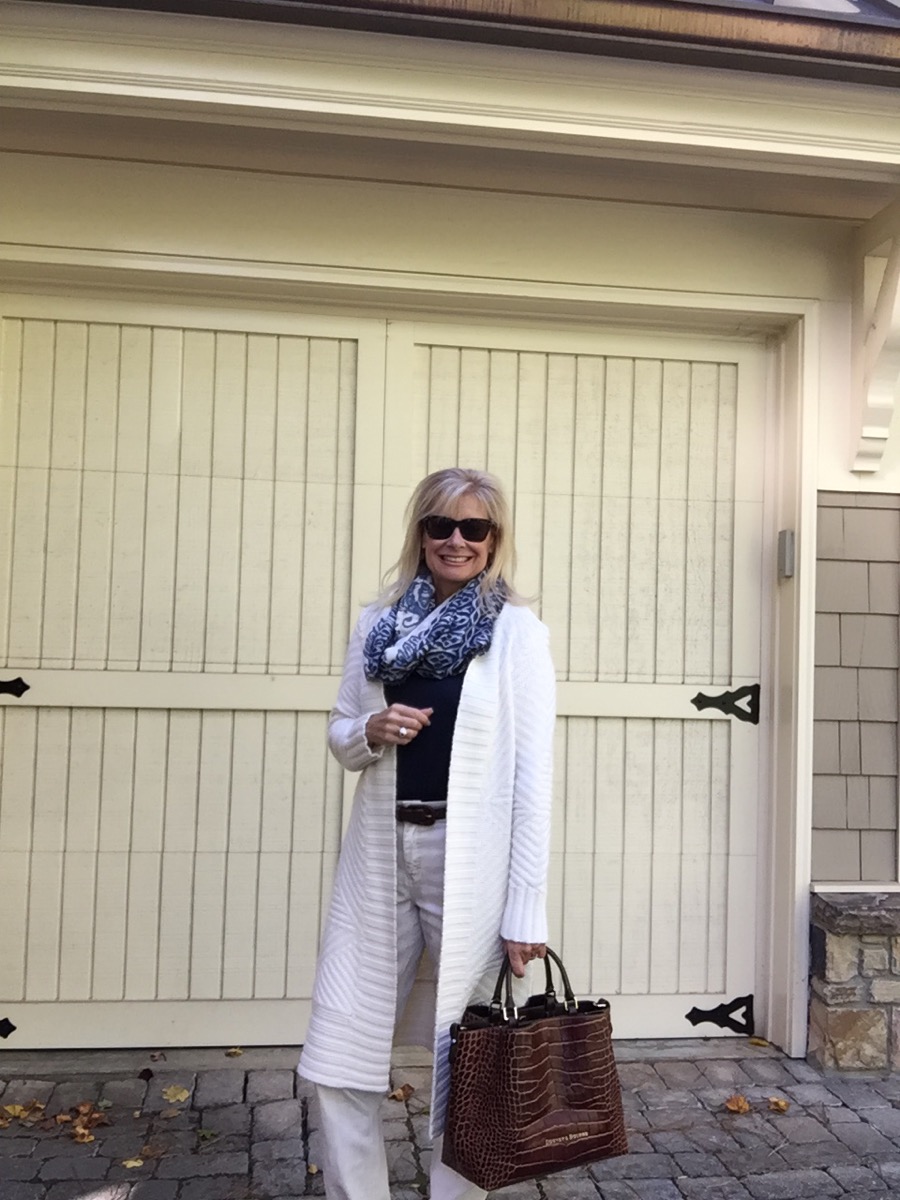 Yeah! It's the first day of sweater weather in Atlanta!
It has been a very long hot summer that has overstayed it's welcome.
I played golf on Wednesday and it was 88 degrees!
This cooler weather is invited to stay because I need to put away my summer clothes and start wearing my sweaters!
I have a client meeting today so I have taken out my favorite long sweater and paired it with cream jeans, navy t shirt, and infinity scarf all from Chico's. My big purse is from Dooney & Bourke which I won at the Pink Ribbon event last week.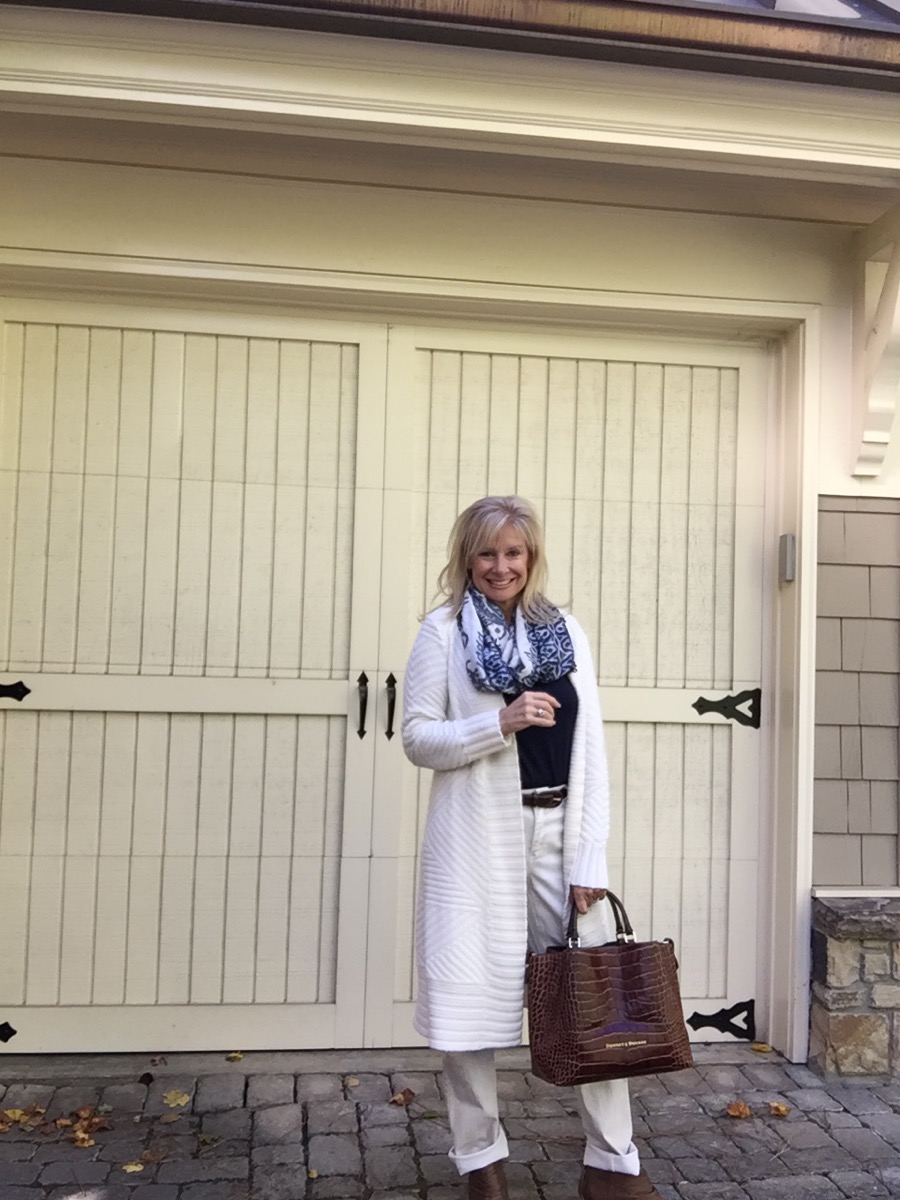 I love this scarf and I get so many compliments on it.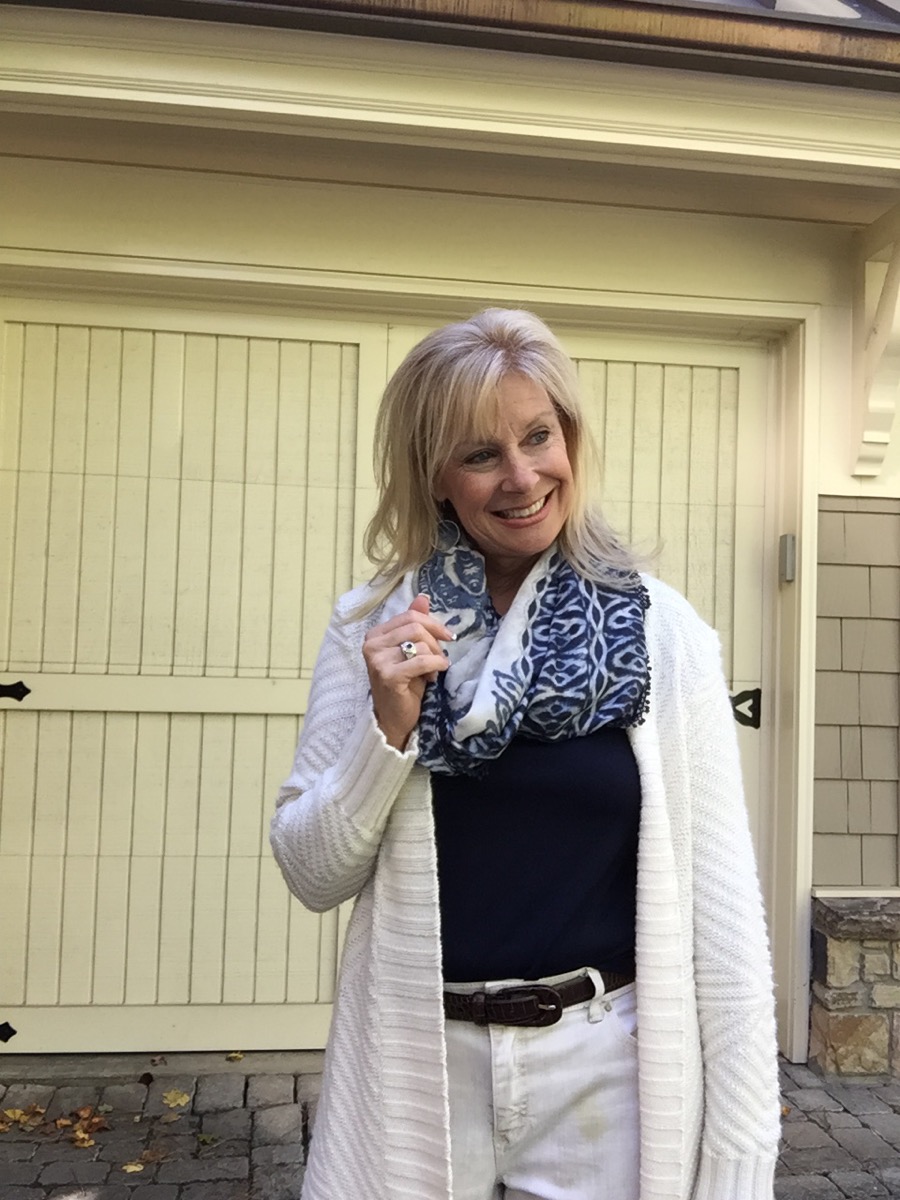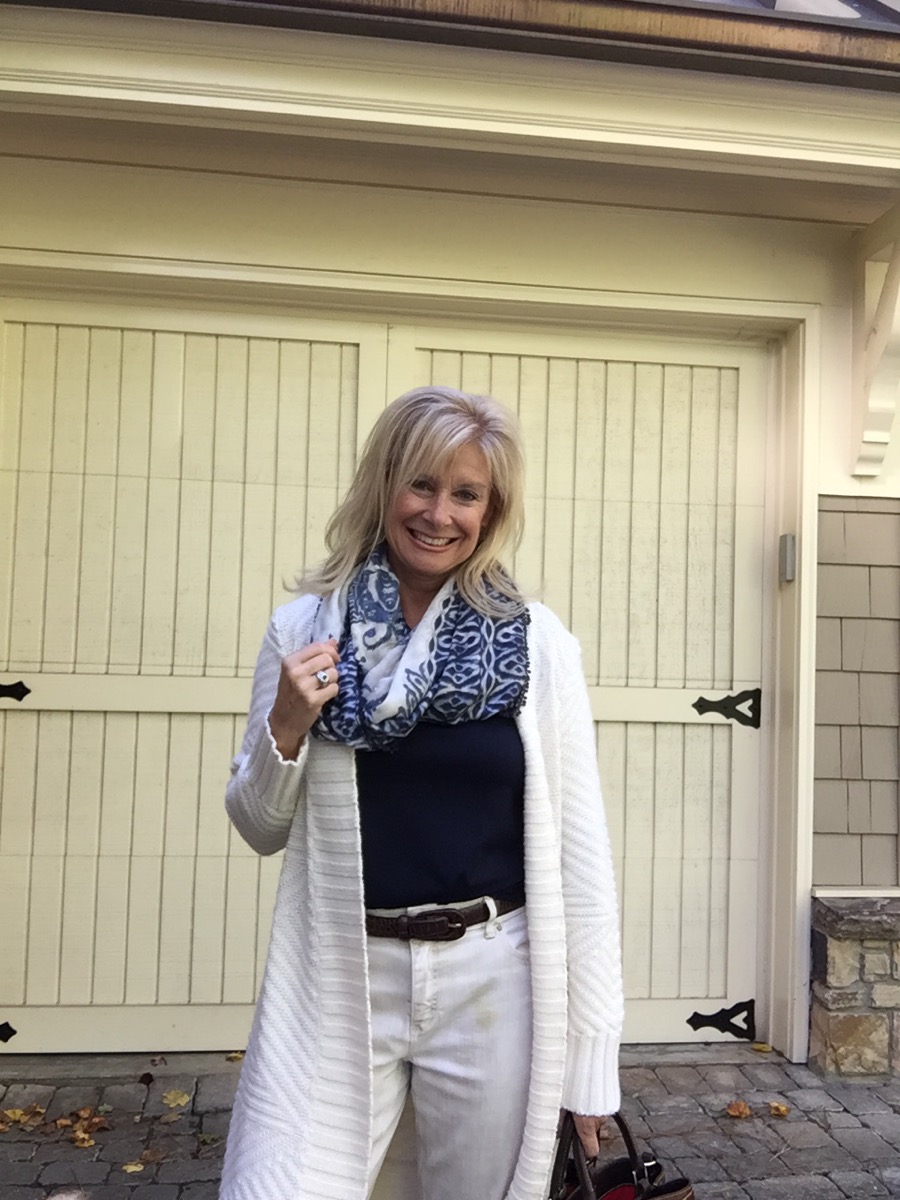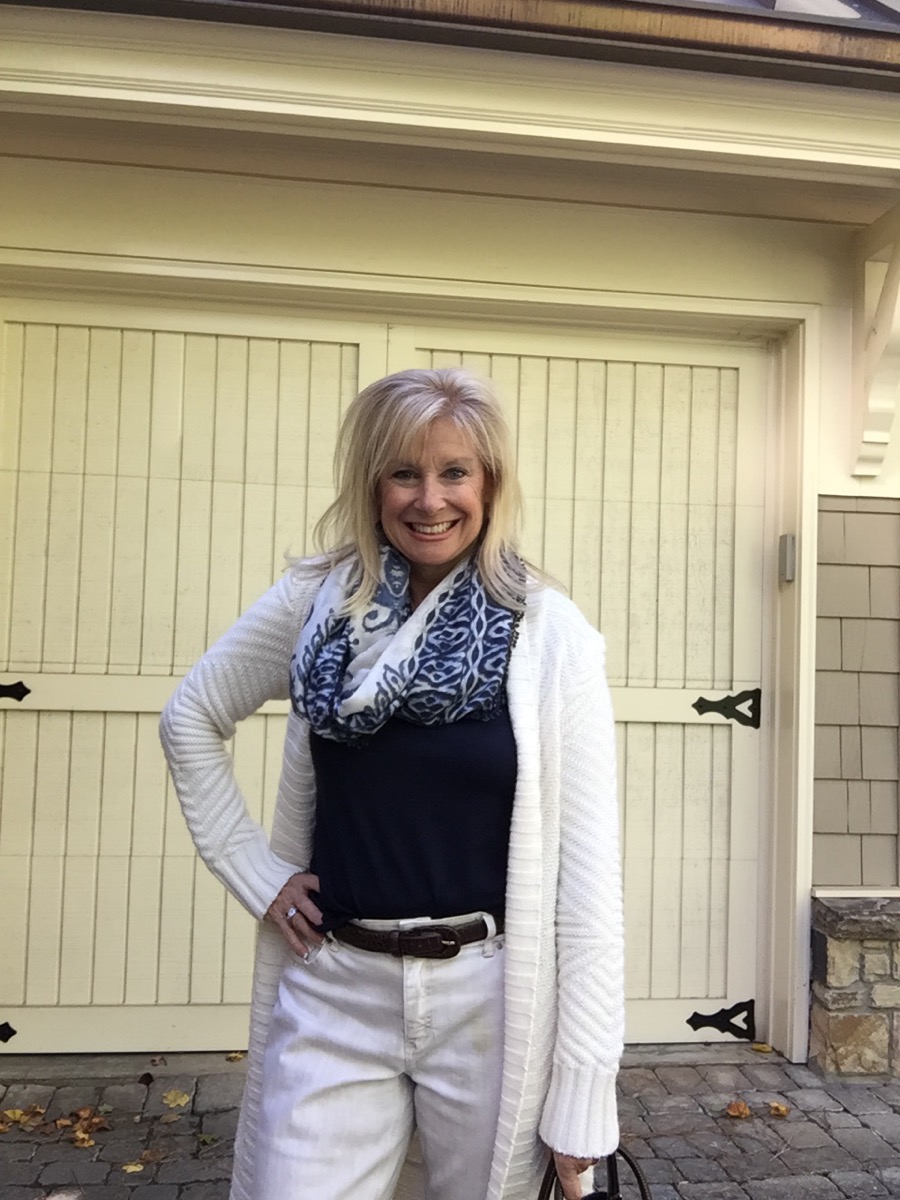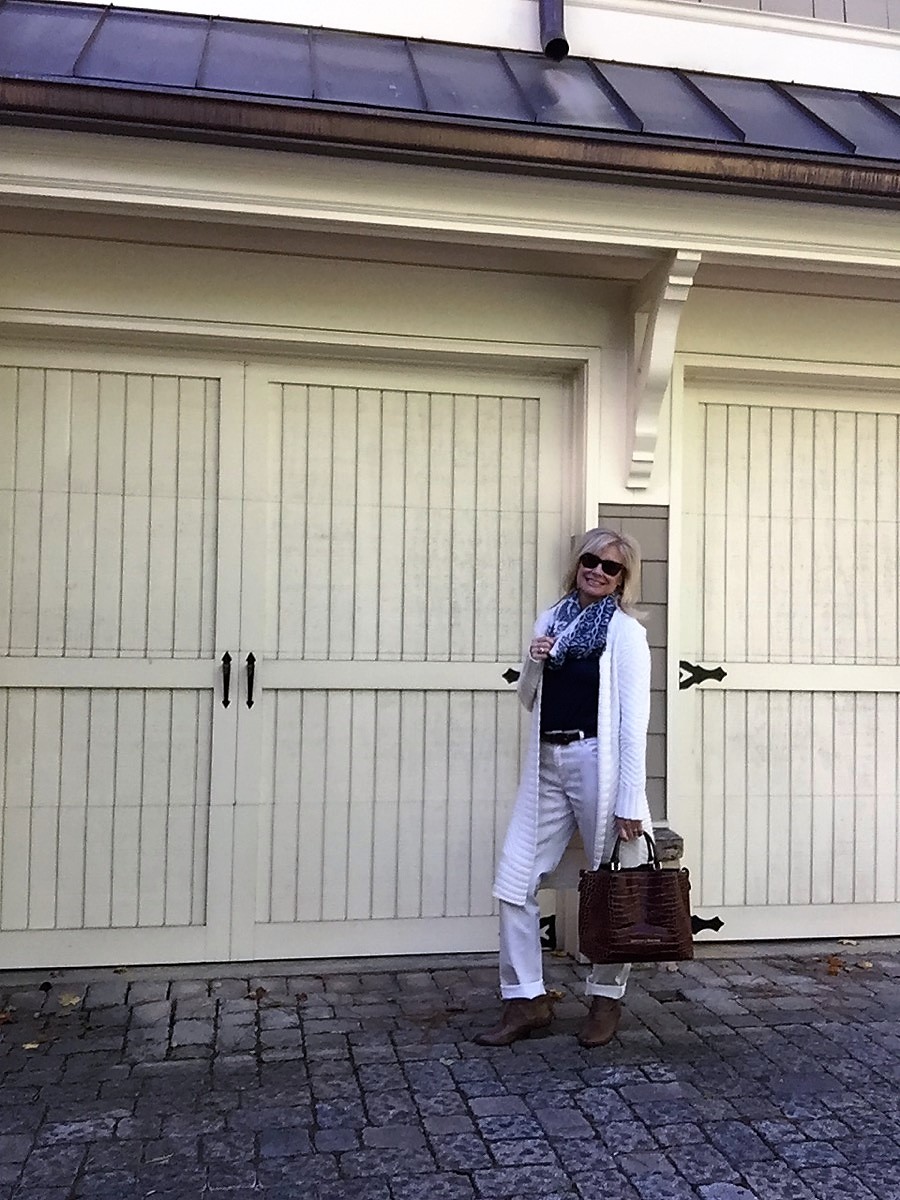 Okay, I'm off to my meeting! Enjoy your day!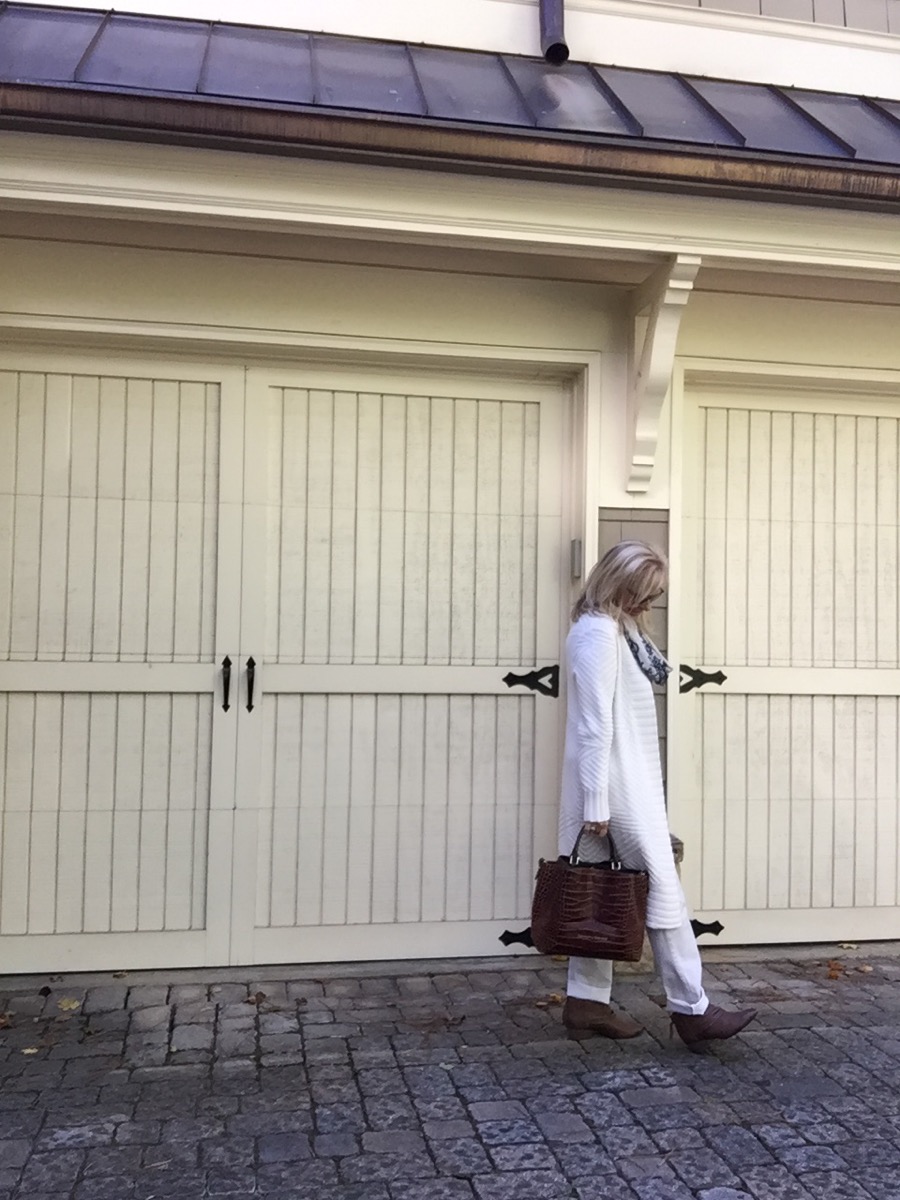 Thanks for stopping by!
Follow me on Instagram, Twitter, FaceBook, Houzz,LinkedIn, and Pinterest too!