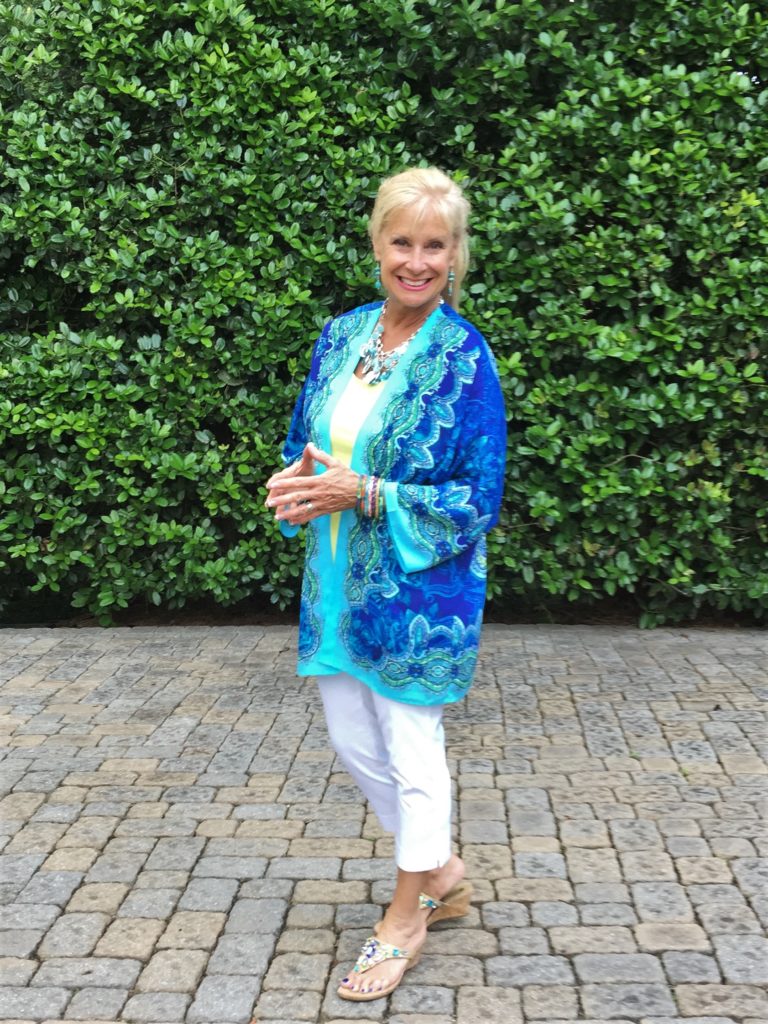 If you live in the South, you have been experiencing a lot of rain this week. Thankfully today there is no rain in the forecast and I'm looking forward to my date night with my husband.
Sorry I haven't been writing lately, but we just celebrated last weekend the wedding of our son Michael, to his lovely bride Jennifer, so I've been focused on the details of his rehearsal dinner and will share with you all this beautiful wedding weekend once the photographer sends me the photos.
We were married 30 years ago on Father's Day weekend and now Michael shares this tradition with us.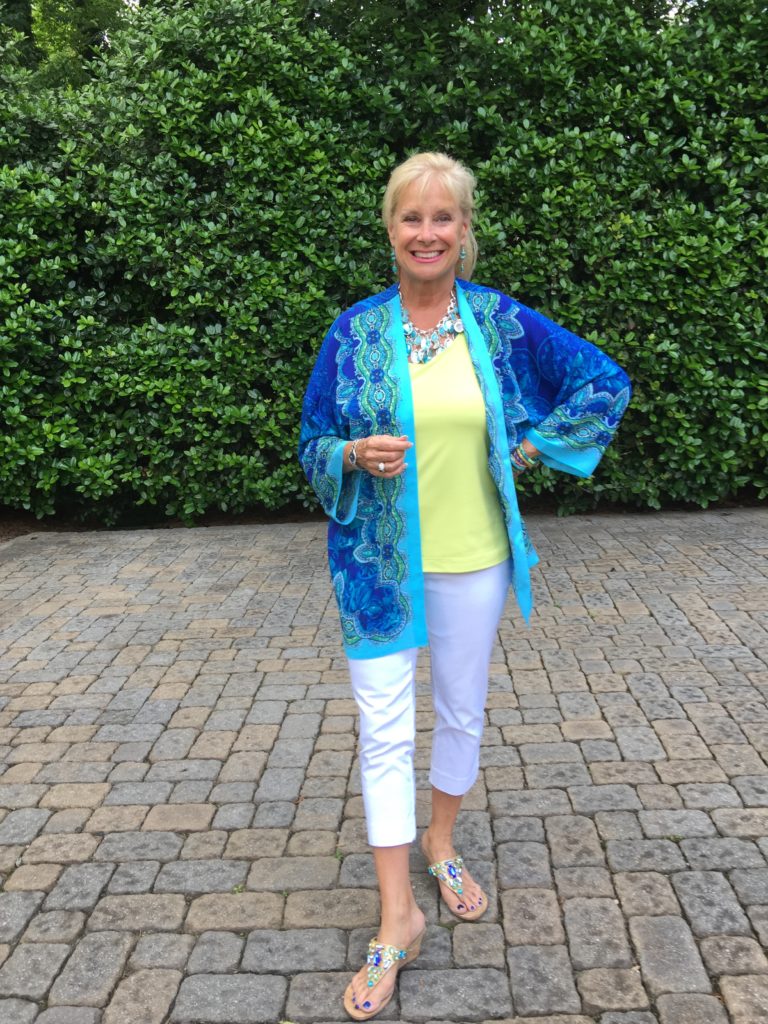 I love to wear bright happy colors and since we've been having gloomy days in Atlanta, I'm wearing this fun kimono jacket, white crop pants, and shell tank all from Chico's. My son Alex, gave me this lovely necklace for Mother's Day from Steinmart, and these jeweled cork sandals came from a shop in Hilton Head.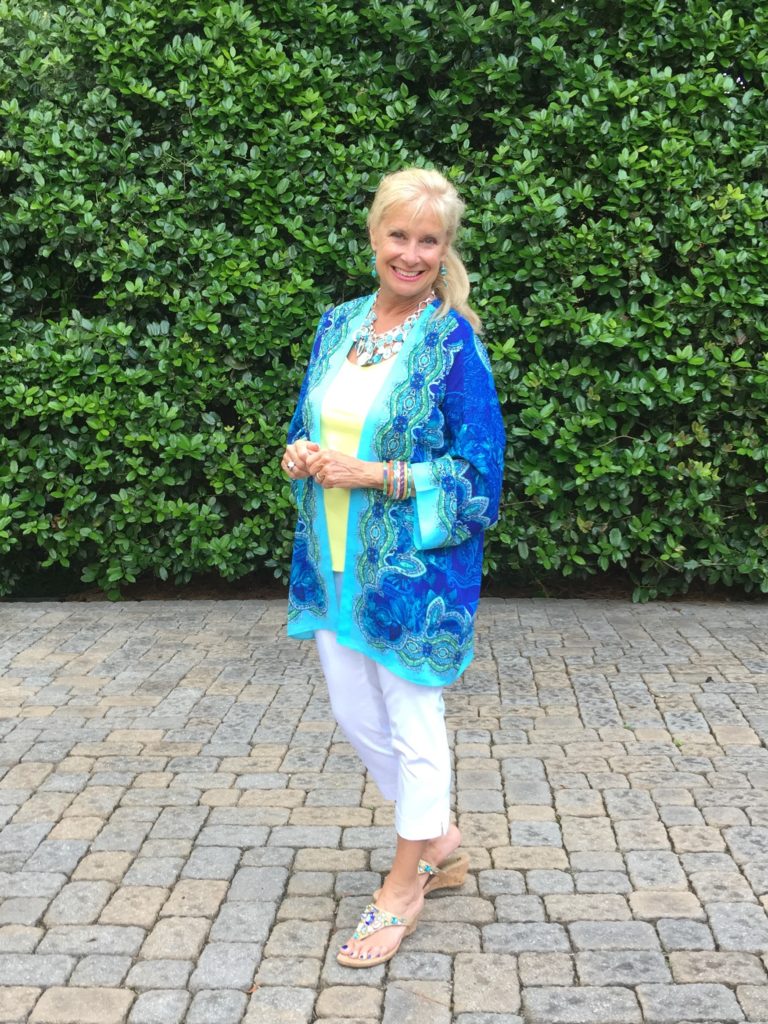 Wearing bright fun colors lifts your mood and when you are well dressed and well put together, you feel confident because you know you look good.   When you wear clothes that you like, that express your personal style, you feel happy and confident and that makes you look good.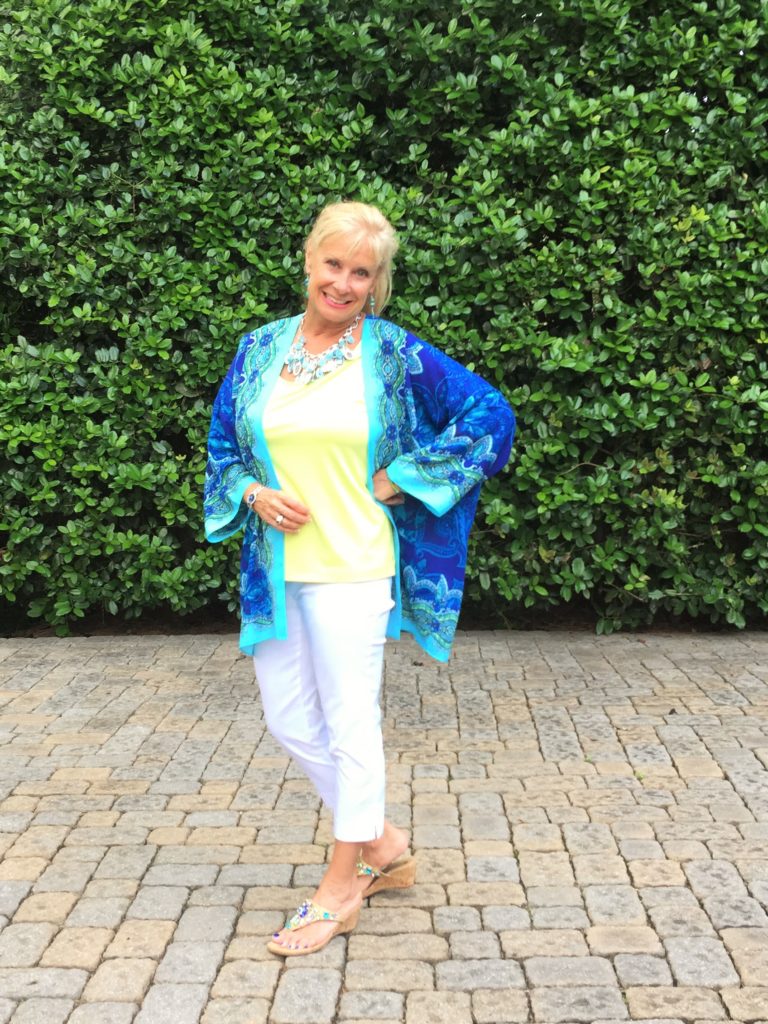 Style Tip: It is important to have confidence in who you are and what your personal style is.  Spend time learning what you like to wear and what looks good on you.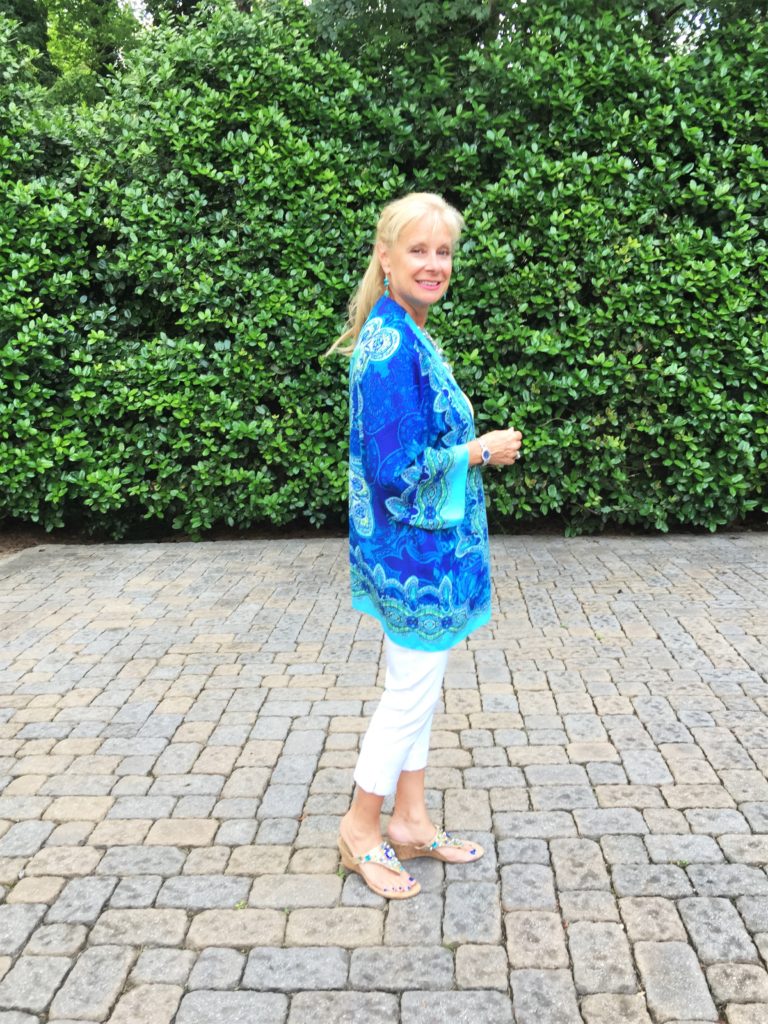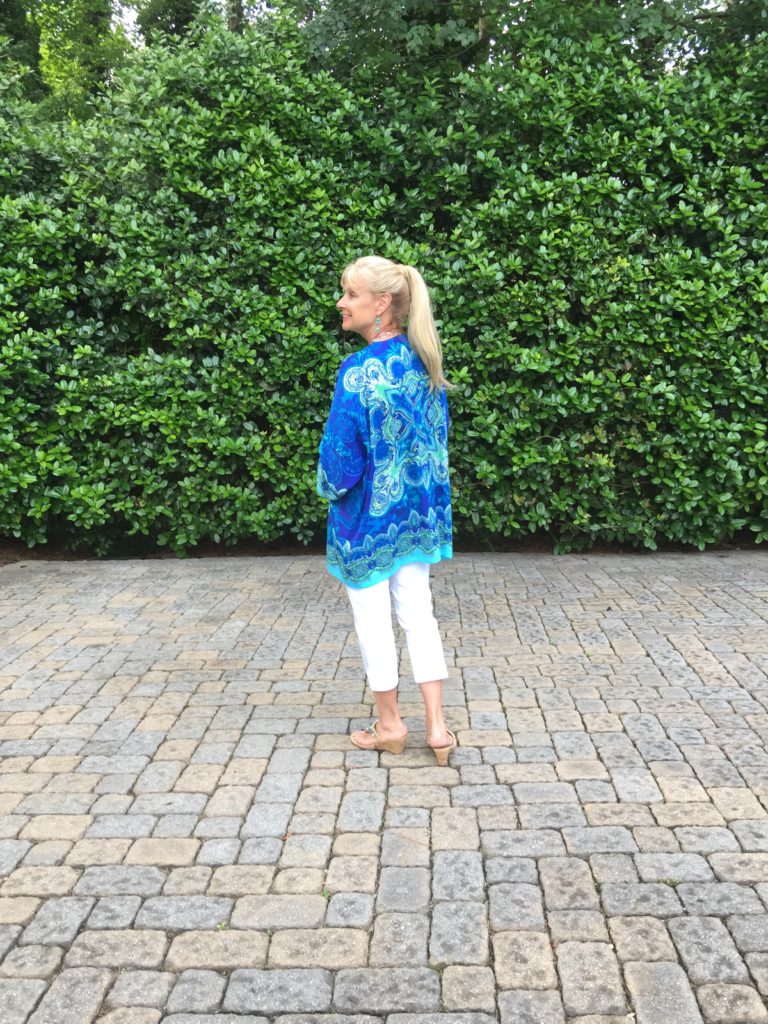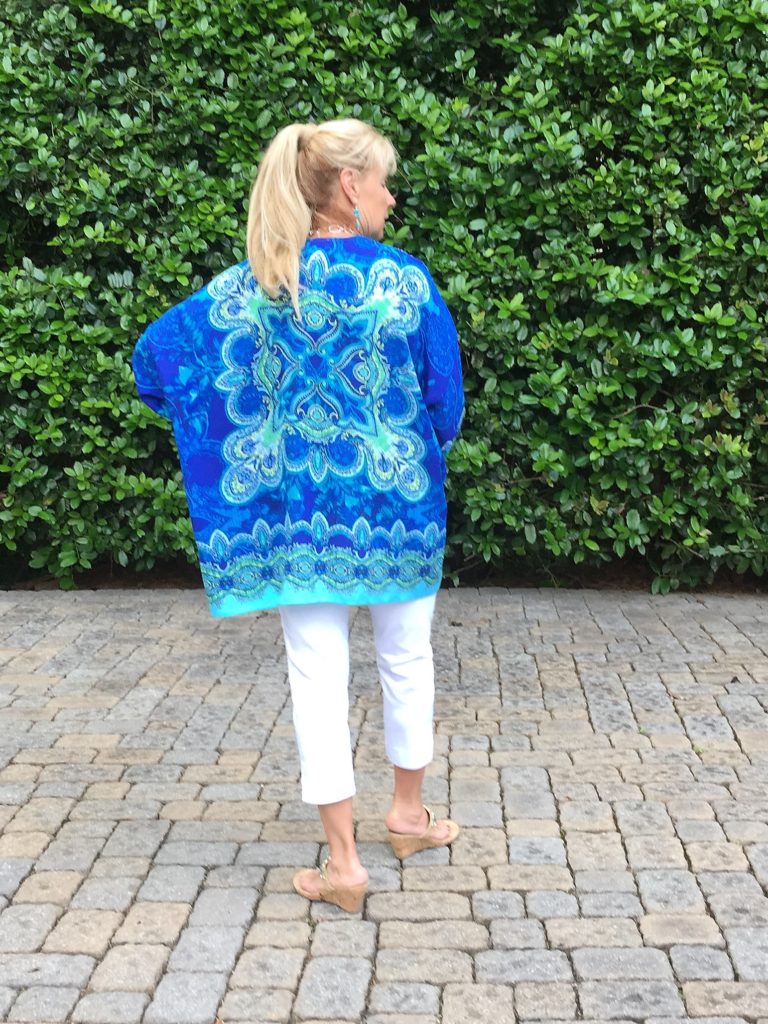 Next week I'm going to be adventurous and try eyelash extensions because I have been admiring so many women who wear them and swear by them.  I wanted to have them before the wedding but I was so busy working and getting ready for the wedding. At my age, my eyelashes have thinned out and I have seen results with eyelash serum but I want to see what extensions are like. I'll let you know after I get them.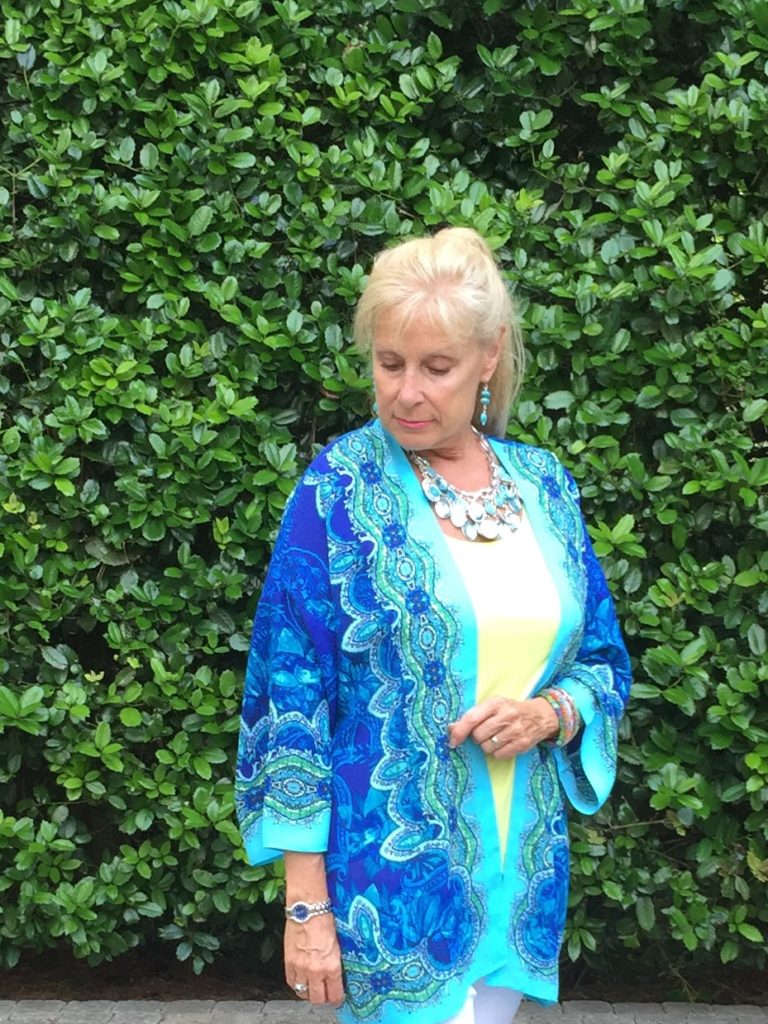 Thanks for stopping by!
I would love to hear from you!
I would love to hear  how your fashion style cheers you up on gloomy days!
Follow me on Instagram, Twitter, FaceBook, Houzz,LinkedIn, and Pinterest too!