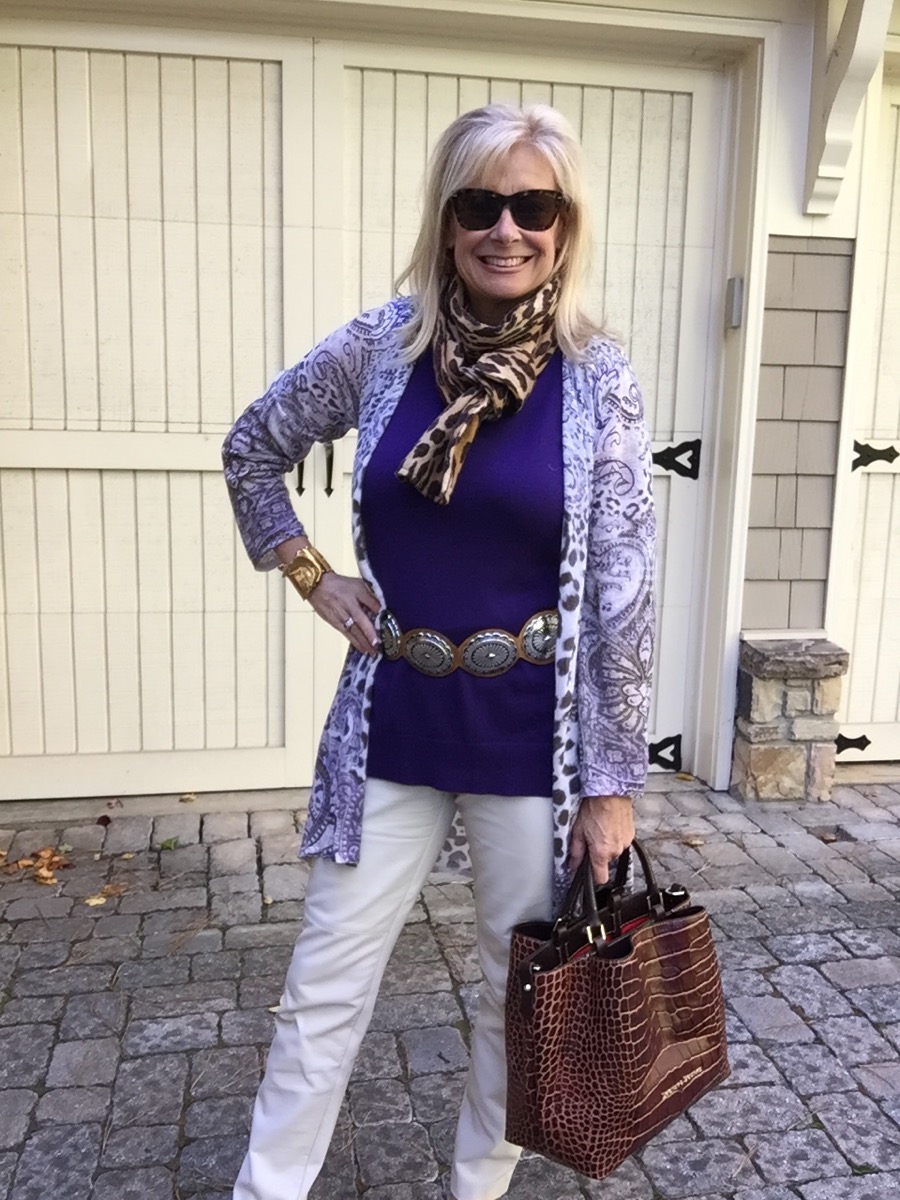 I have found lately that I'm wearing more scarves and multi strand necklaces because they

t

end to hide my aging 50ish neck and decolletage better. 
 Of course scarves do a better job of distracting people from noticing my wrinkles, but I don't wear scarves on my neck in the warm weather. 
Once the temperature drops out comes my collection of scarves.


 I love this cashmere leopard print scarf paired with the paisley leopard print jacket and faux leather pants from Chico's that I am wearing for a client meeting.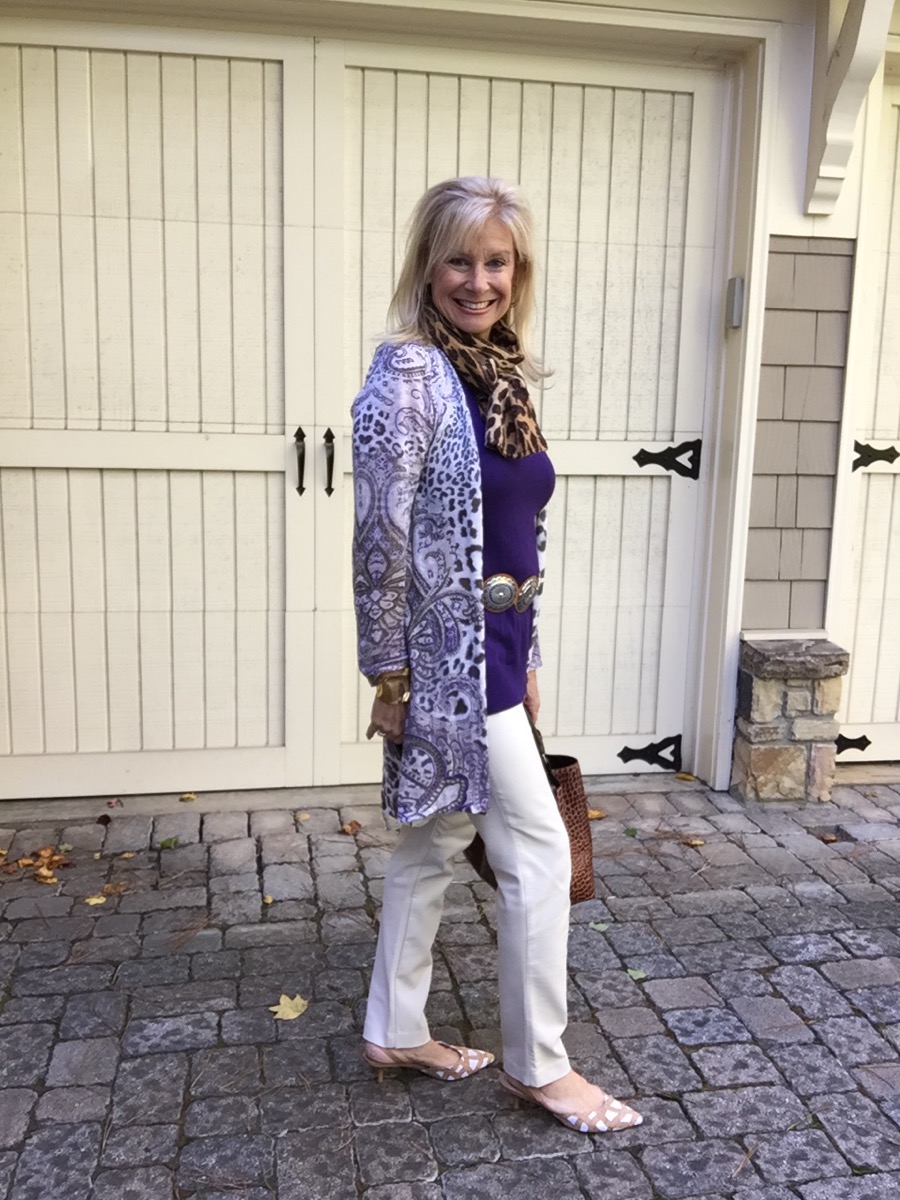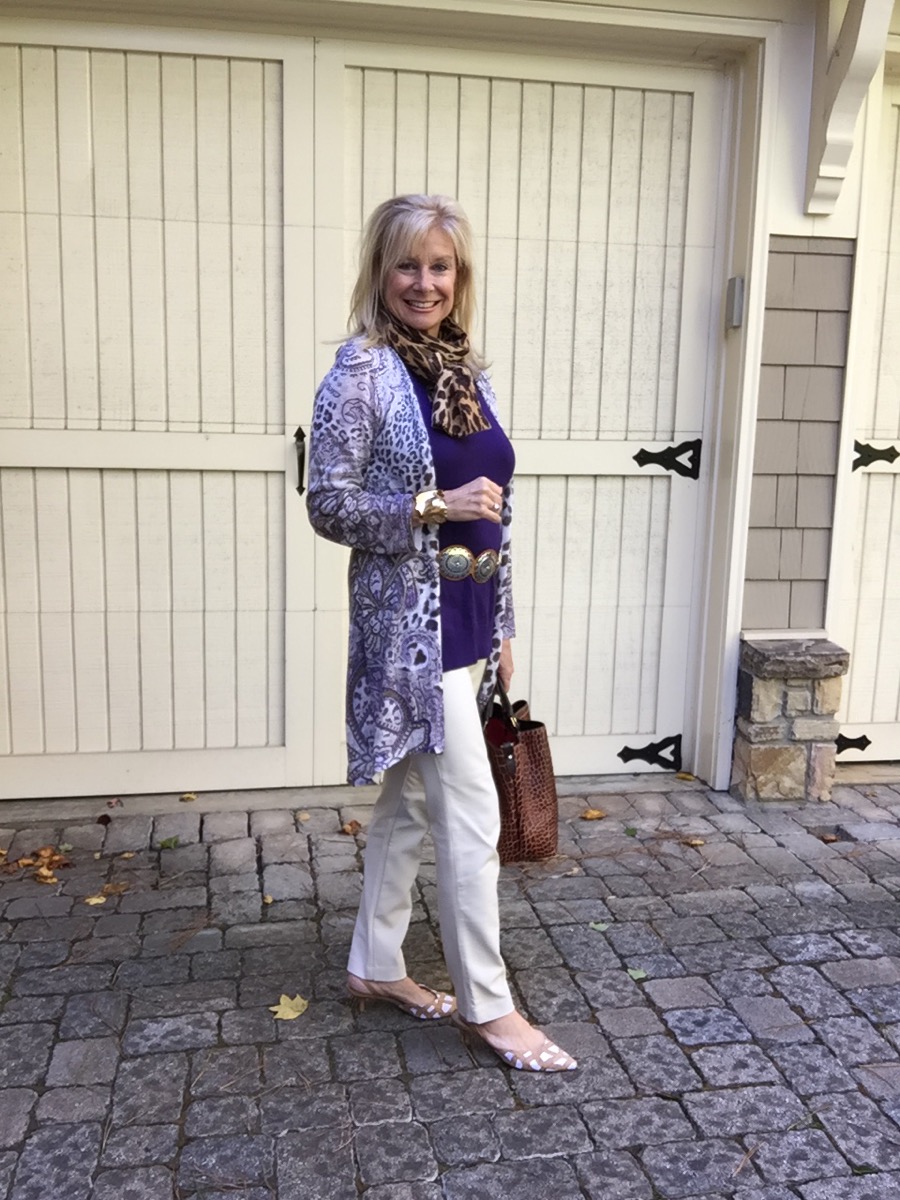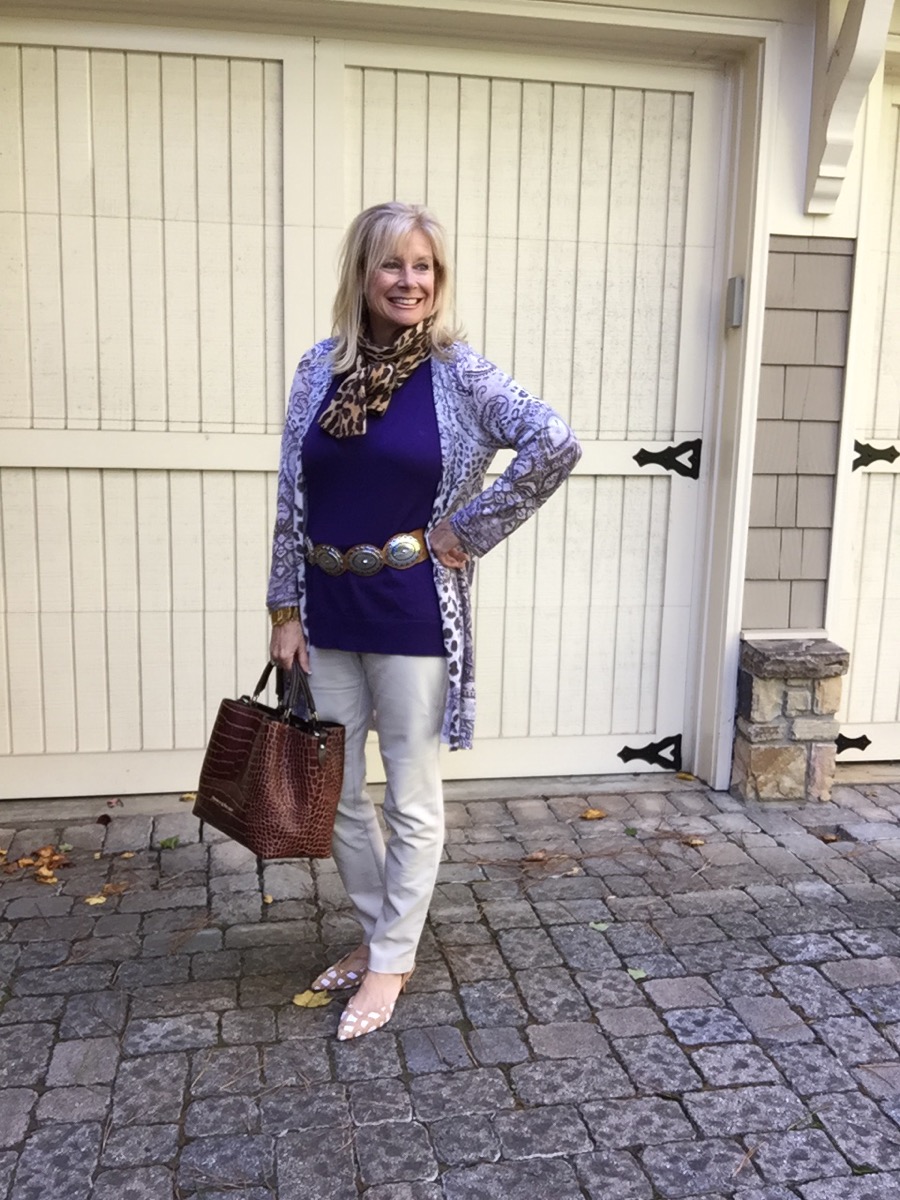 Okay, this is is the same outfit with a navy necklace. (Yes, I paired a navy necklace with a purple outfit.) 
I tend to purchase multistrand necklaces to add layers to camouflage my decolletage. Single strands won't do the trick. 
(I don't have a wrinkle free zone there anymore because I also sunbathe and this is a battle in my head of what's good for  my skin or looking a tad bronzed. )
Atlanta is still experiencing cool mornings but high 70's in the afternoon. This necklace won't overheat me as much as the cashmere scarf.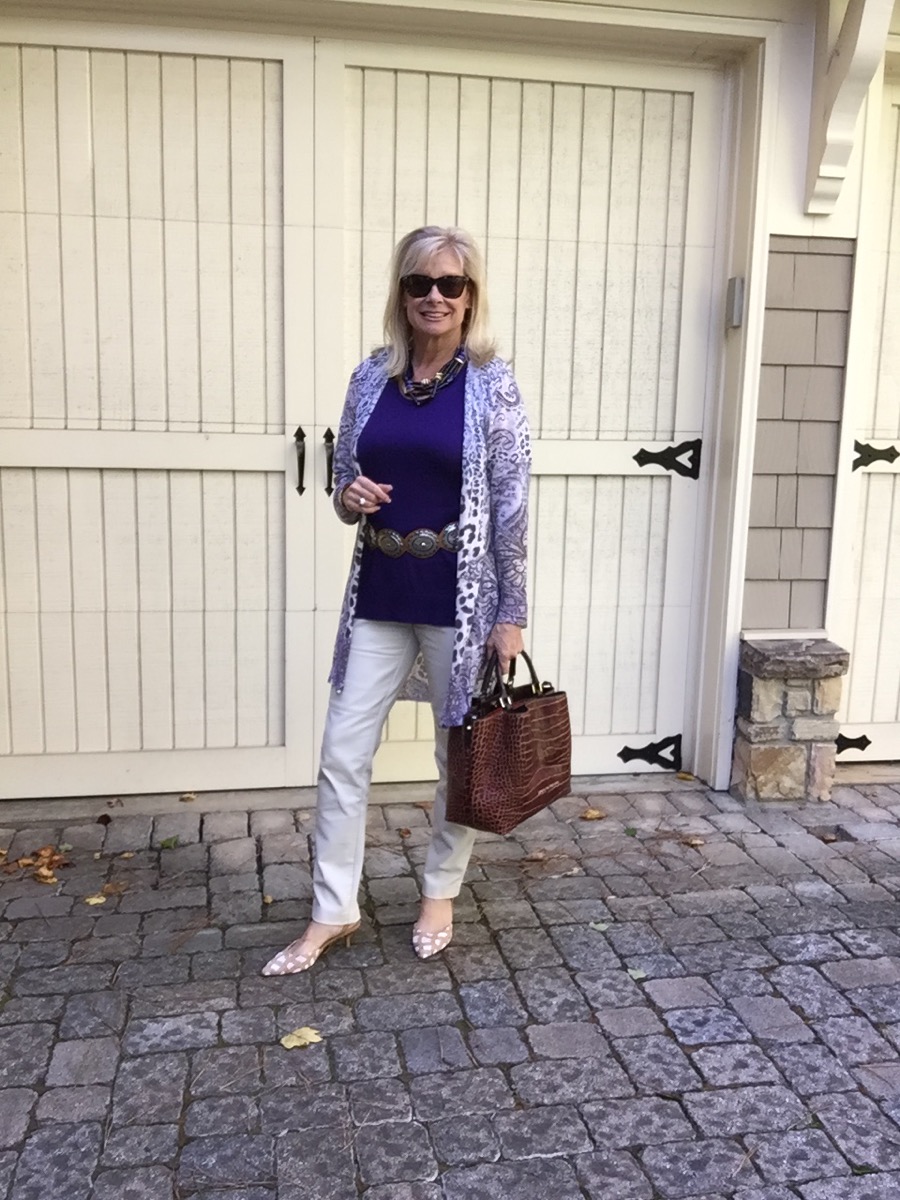 I am also blessed with a long neck but when I look down or bend over, gravity makes my wrinkles more pronounced. That why I love to look up!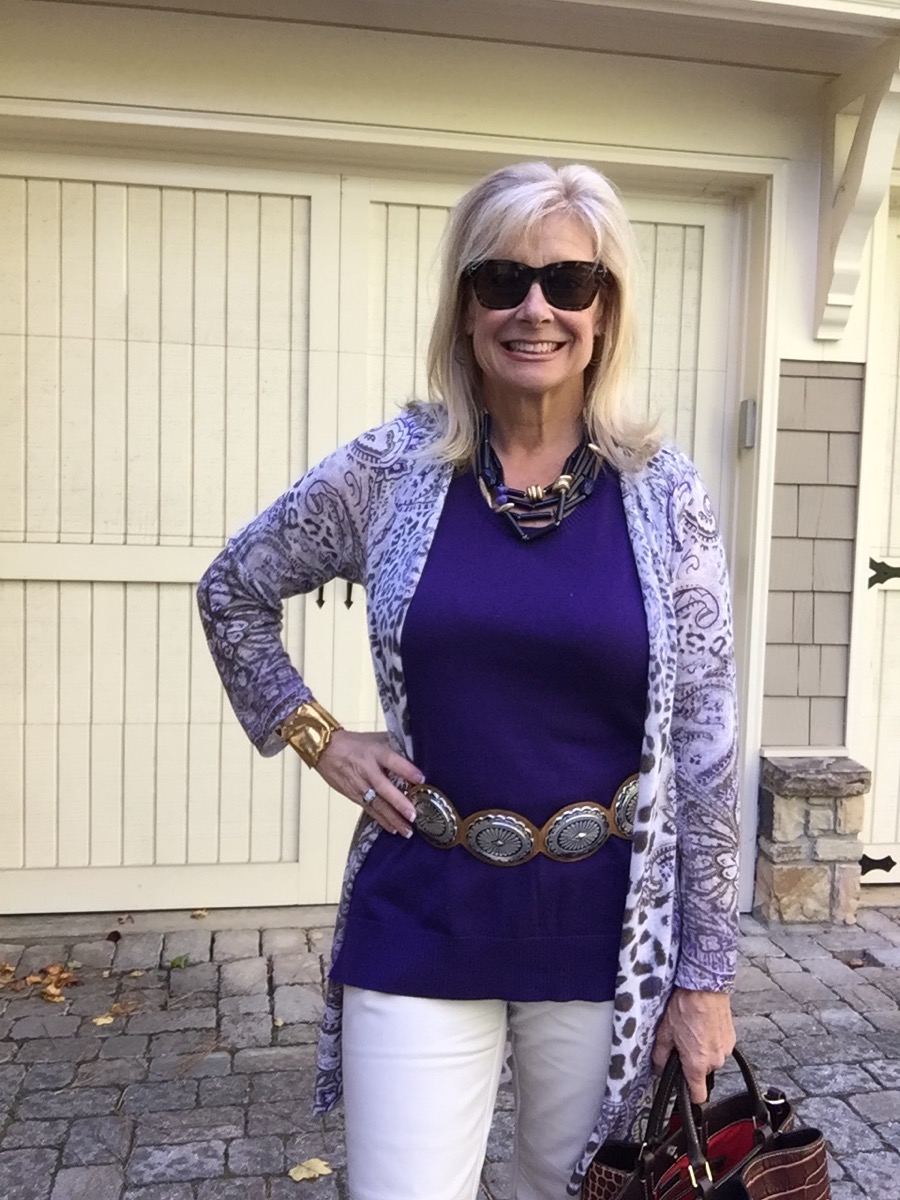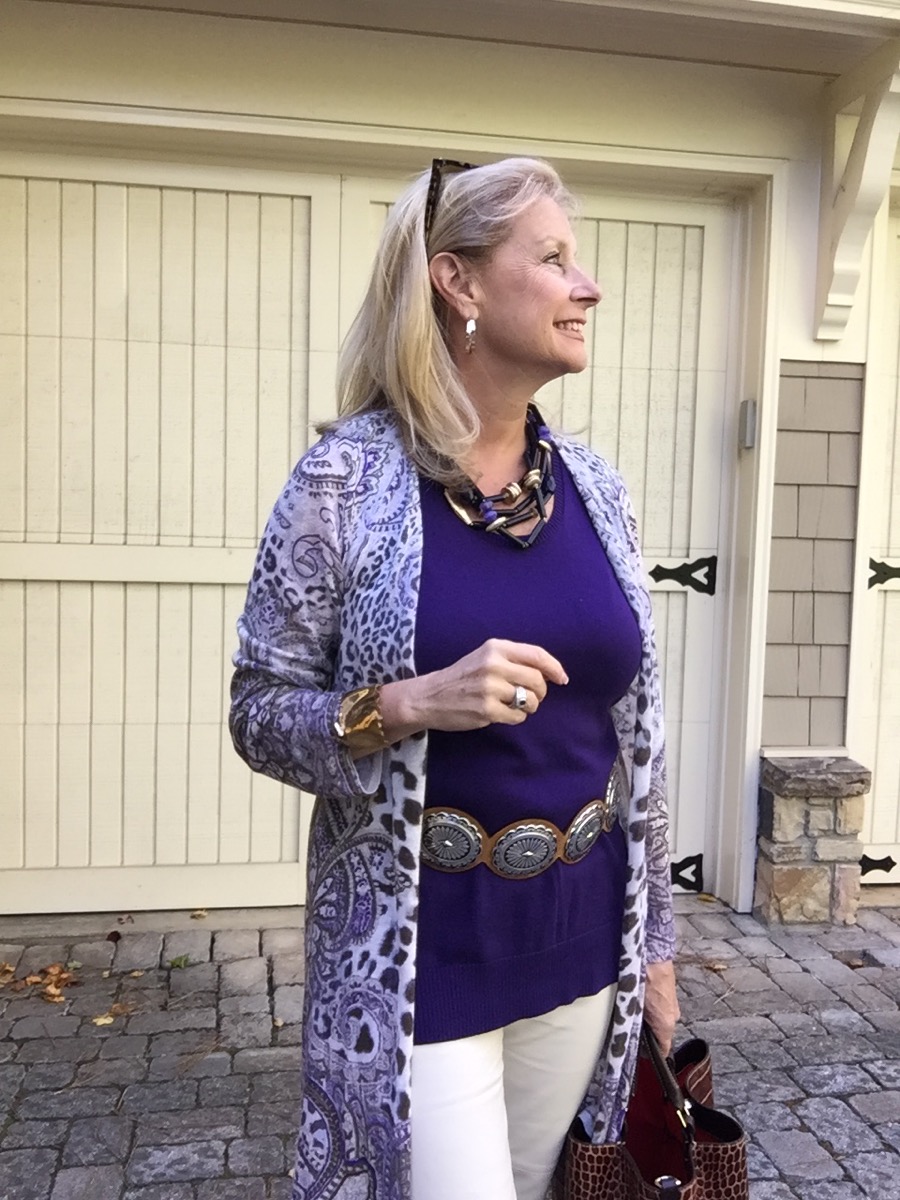 I am trying to embrace my body aging without any cosmetic fillers or surgeries, so I will continue to live as authentically as a 50ish woman can without resorting to turtlenecks! 
Many young fashion writers advise us to wear them to cover up our necklines. That is not the only option to cover our "turkey necks", but they tend to think of us as old.

                             Do they know who they're talking to?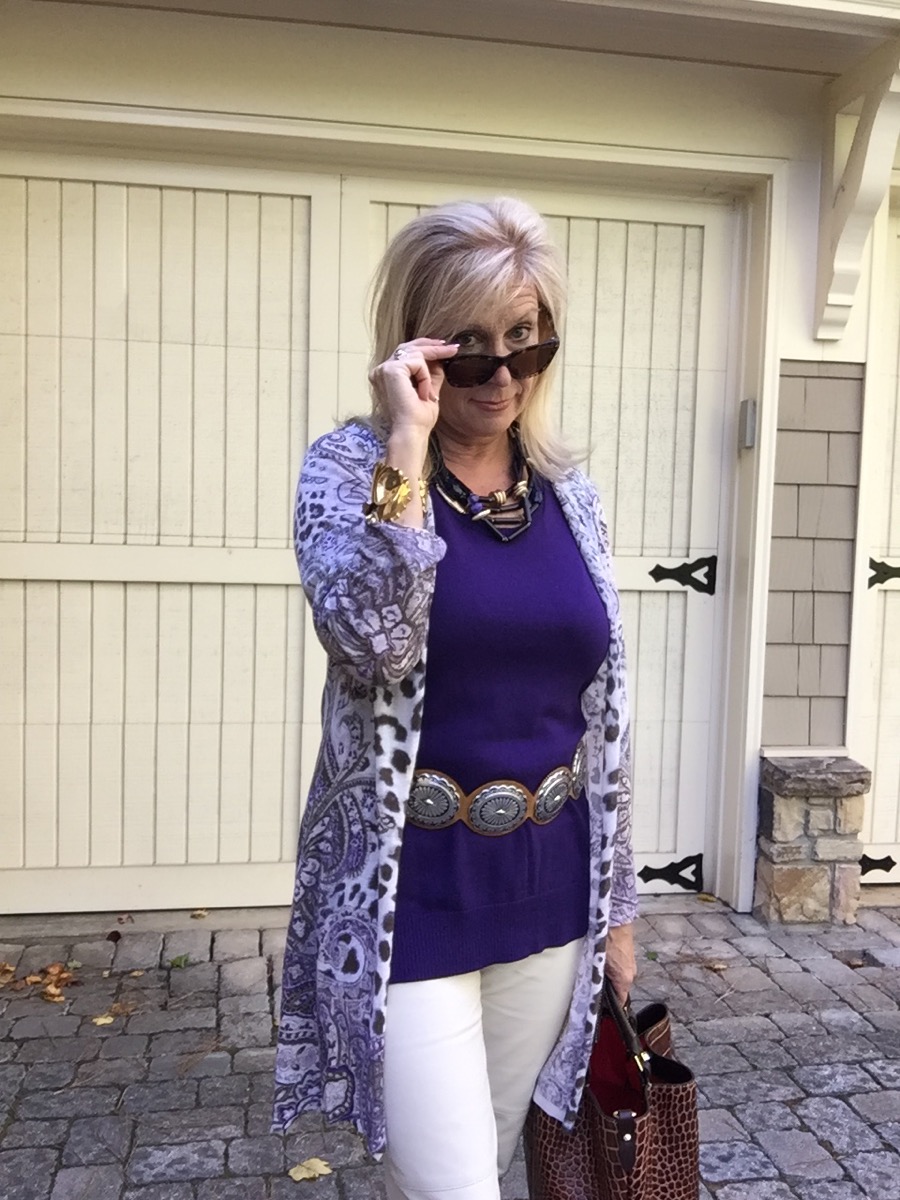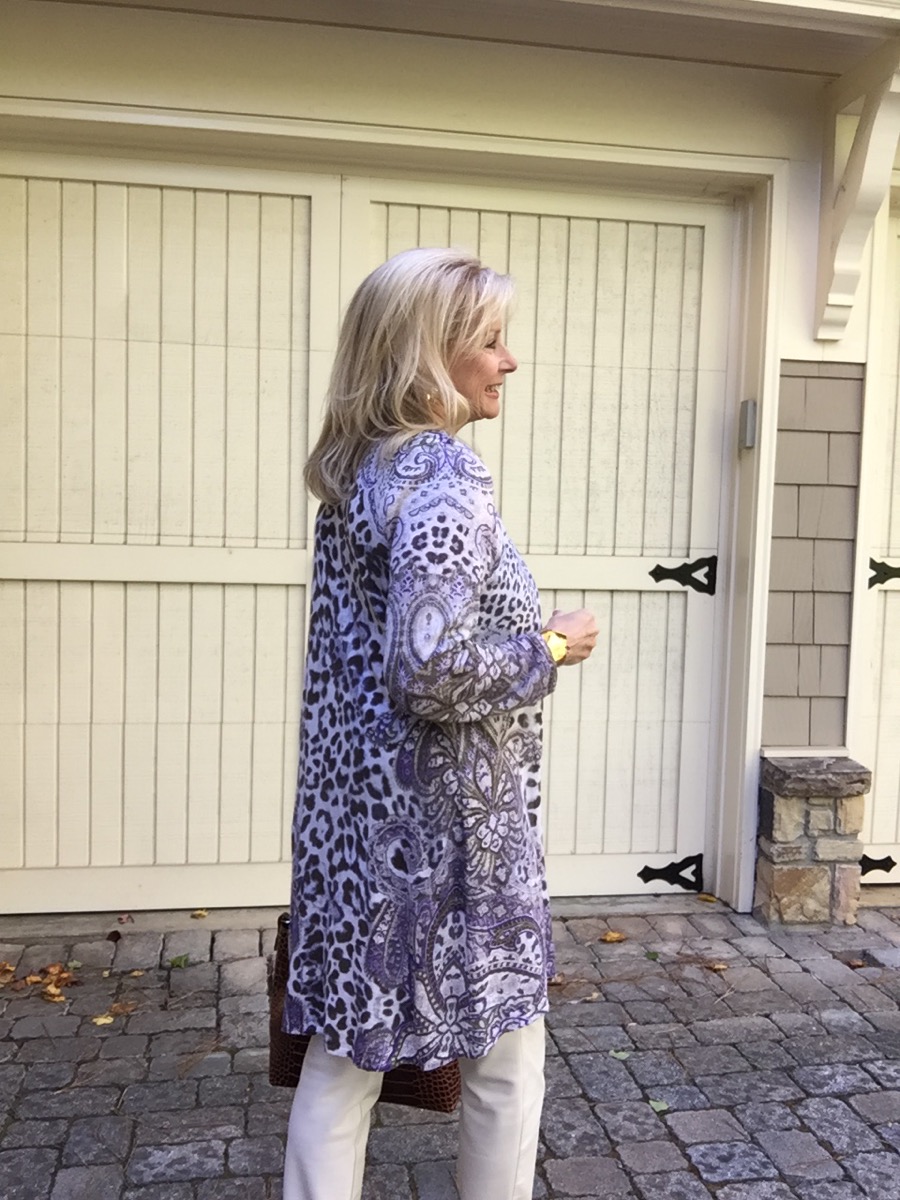 Live authentically ladies!

Thanks for stopping by!
I would love to hear from you!
Follow me on Instagram, Twitter, FaceBook, Houzz,LinkedIn, and Pinterest too!