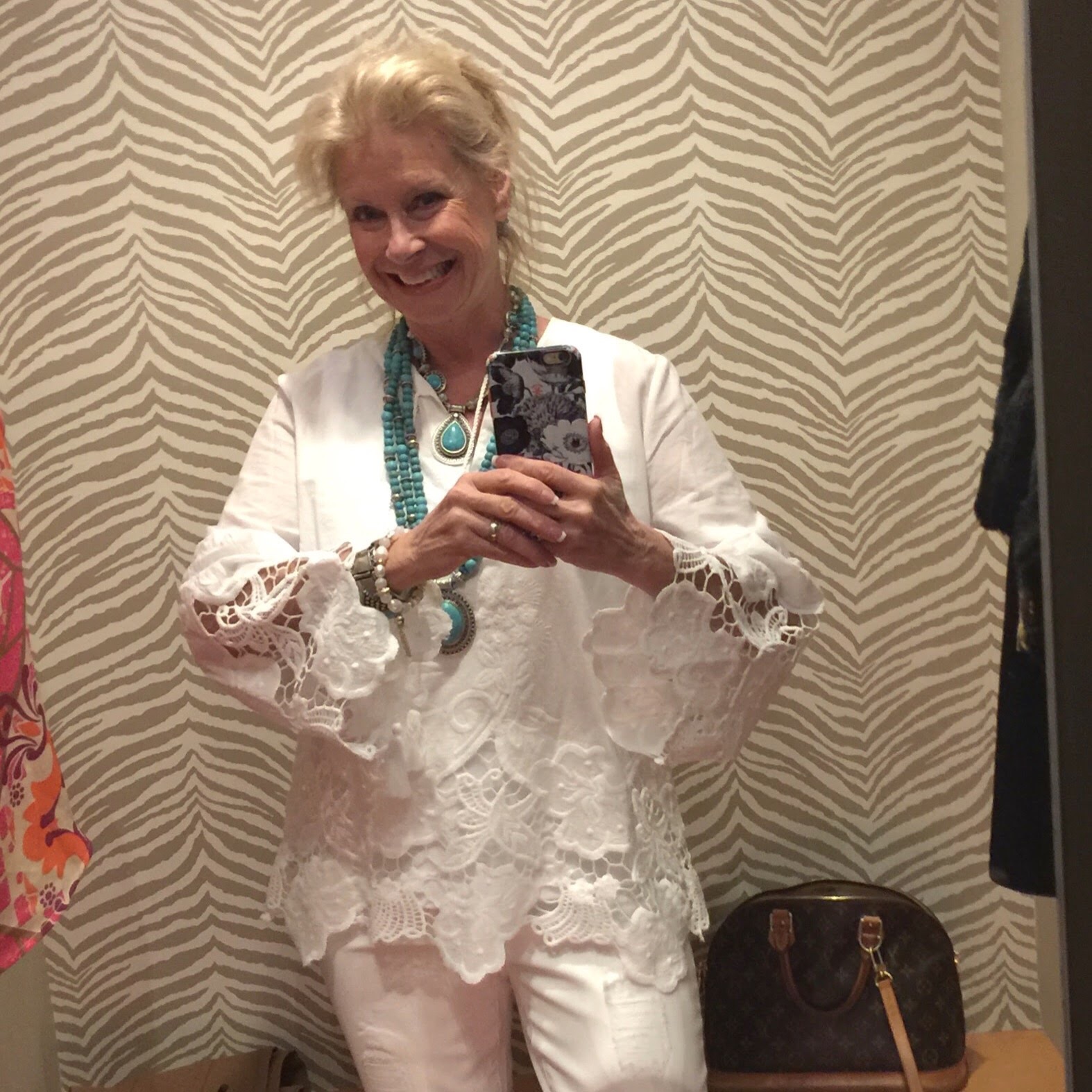 I can't resist wearing white before Memorial Day . When the weather starts to warm up in Atlanta, I start shopping for white outfits.
Do you wear white before Memorial Day?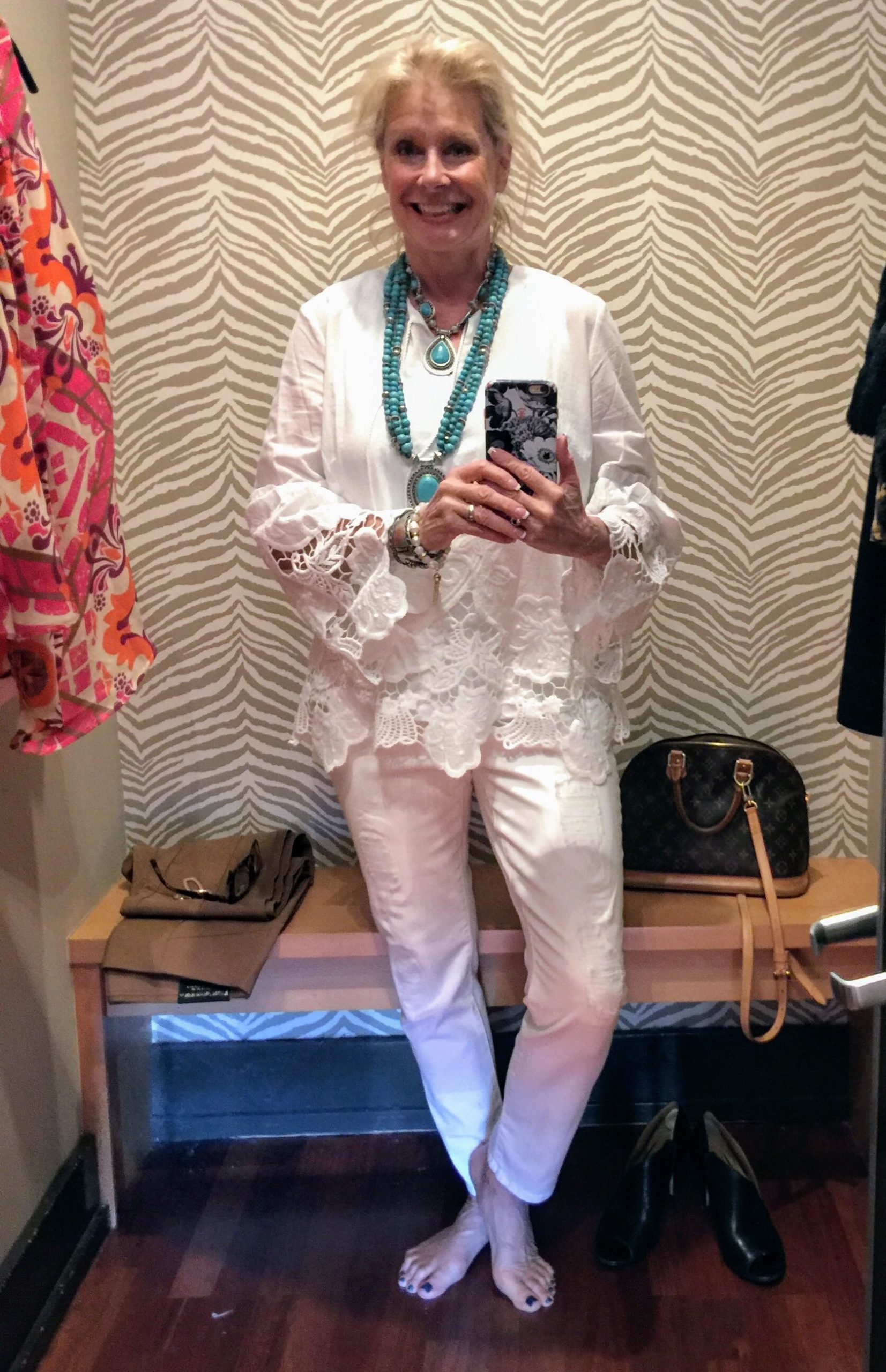 Warm weather requires me to bend etiquette rules and I fell in love with this white blouse with lace cut out sleeves, the white jeans, and great turquoise jewelry from Chico's.
I am going to the beach and I think the beach rule is, "All white, all the time!"
I will be writing from the beach so please bear with me if these posts are short and sweet.
I look forward to my vacation with my family but I promise to share with you my travels as a 50ish woman!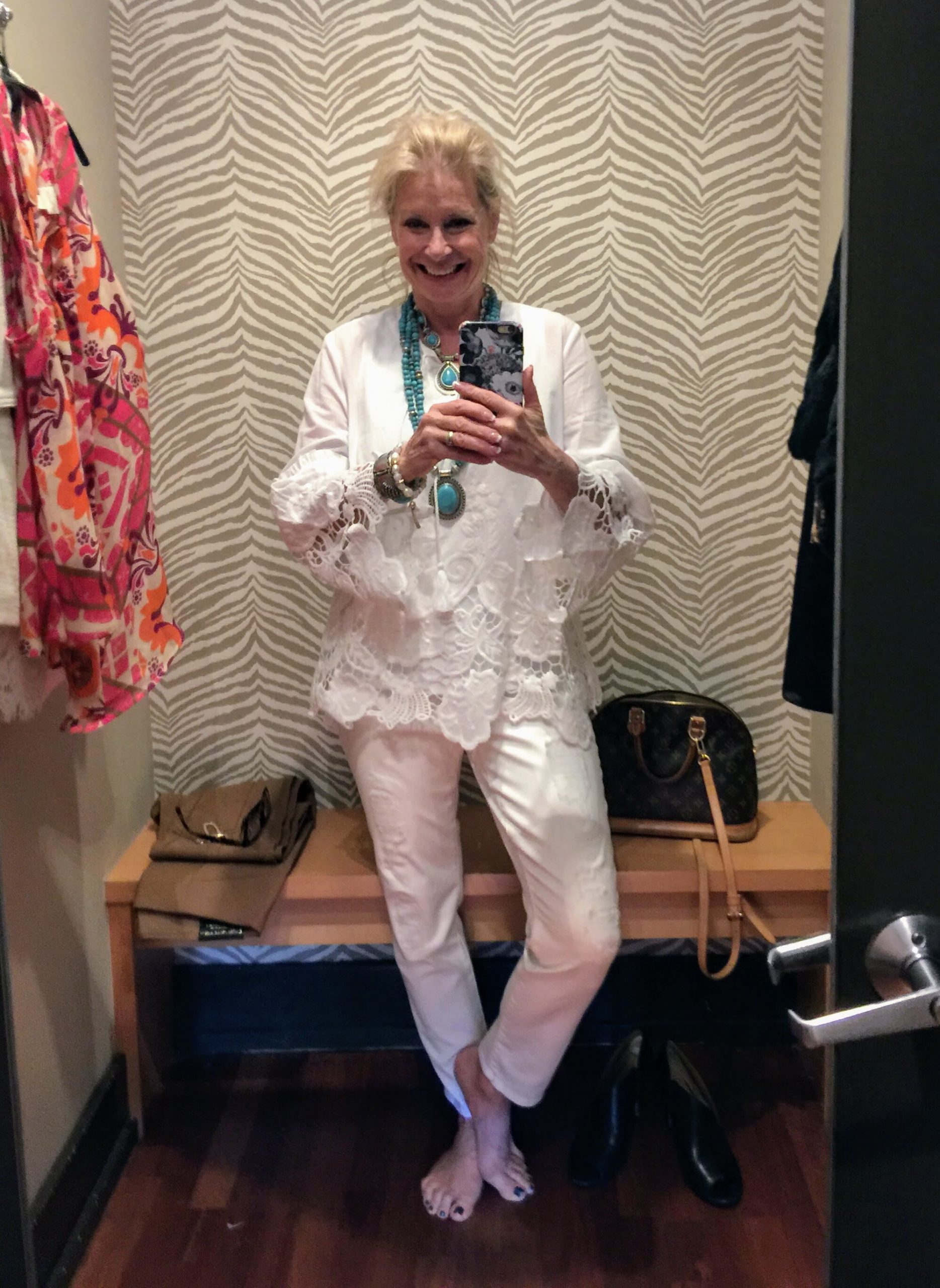 Be Fierce today and everyday!
Thanks for stopping by!
I would love to hear from you!
Follow me on Instagram, Twitter, FaceBook, Houzz,LinkedIn, and Pinterest too!