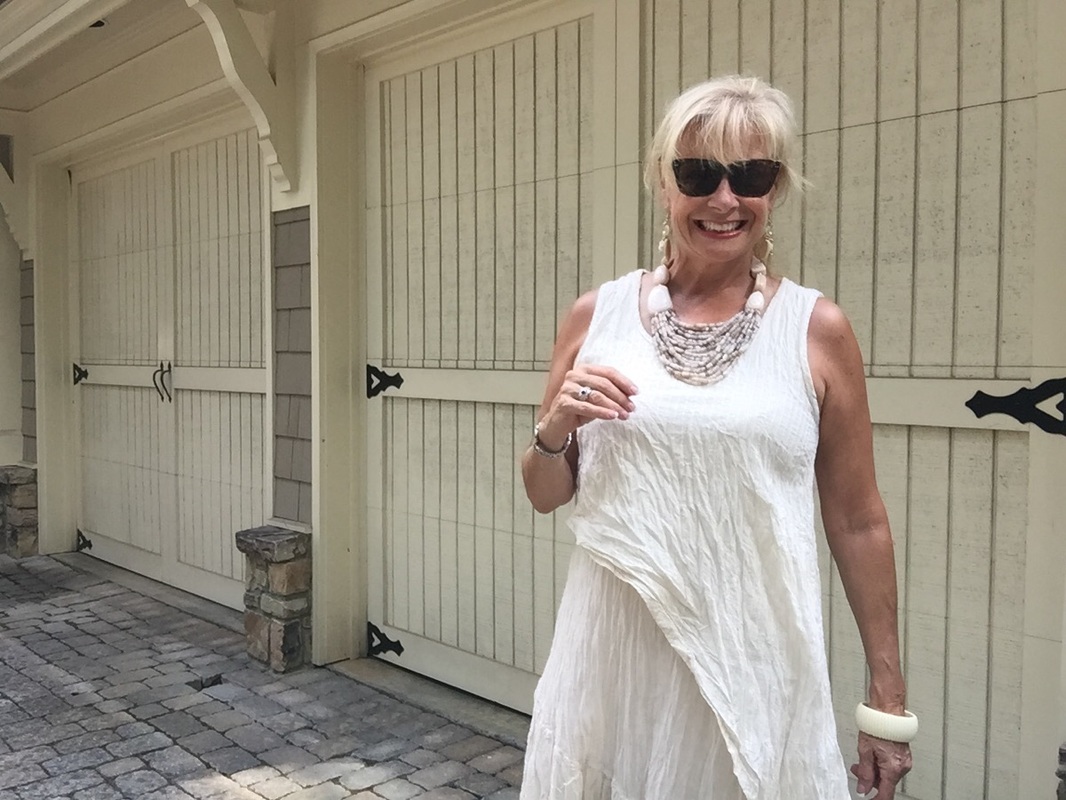 There is no secret trick to wearing monochromatic outfits. As long as you have tops, bottoms, and accessories in the same color (different shades of the color work too), dressing in all one hue is super simple and looks really chic. 
Designing your room around a monochromatic color palette is an incredibly simple way to bring a touch of elegance to your interiors.
As an interior designer, I love  monochromatic colored interiors.
They are clean, simple, and very sophisticated. Just like this all white bathroom.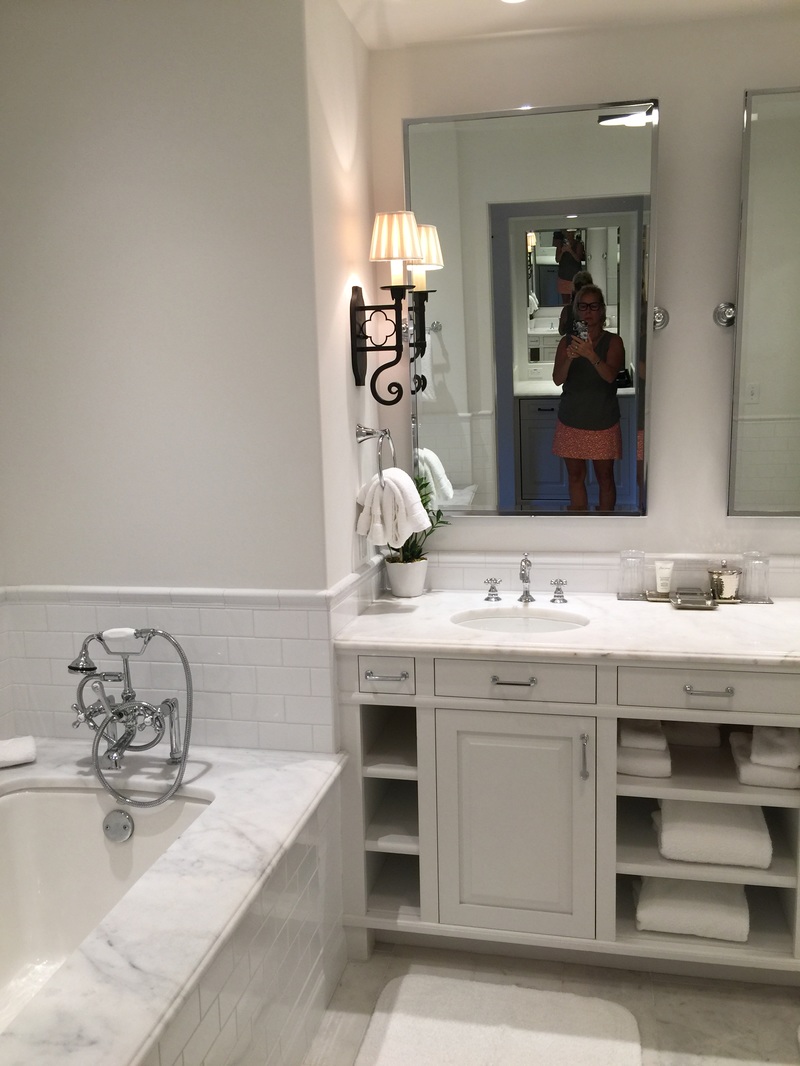 Since monochromatic designs have such a relaxing effect, it's often utilized in spaces that need an extra calming boost. Bedrooms are, of course, an excellent option, as are those too-often-stressful home offices. But you shouldn't be afraid to branch out a little. Experiment with monochrome in your bathroom to create a spa-like feel or use it in your children's playroom to help keep all that energy at bay.
You can easily create harmony with a monochromatic look. 
By choosing a monochromatic color palate, you have your unifying element right in front of you. Monochromatic simply means is that you take one basic color 
to create a whole palette of options by playing with the various tones, shades, and tints that can be created from the original.

Adding a "Pop of color" against a monochromatic background will really stand out. Your eyes go immediately to the flowers and limes in this all white kitchen.
In fashion terms, monochromatic dressing means wearing separates of one color that have different textures and/or similar shades of that color for an overall tonal look.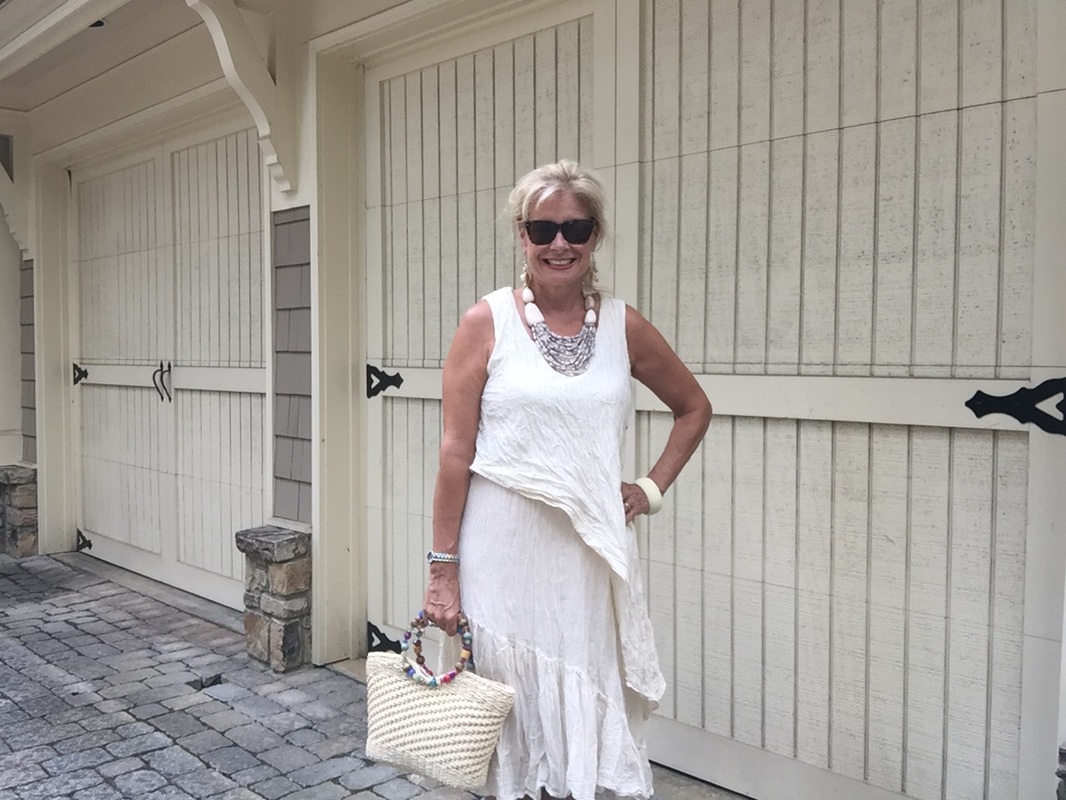 I added texture with the Landyn Multistrand necklace and the Landyn drop earrings from Chico's.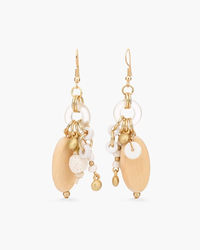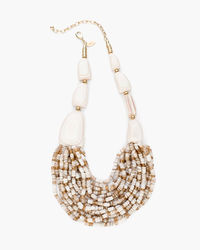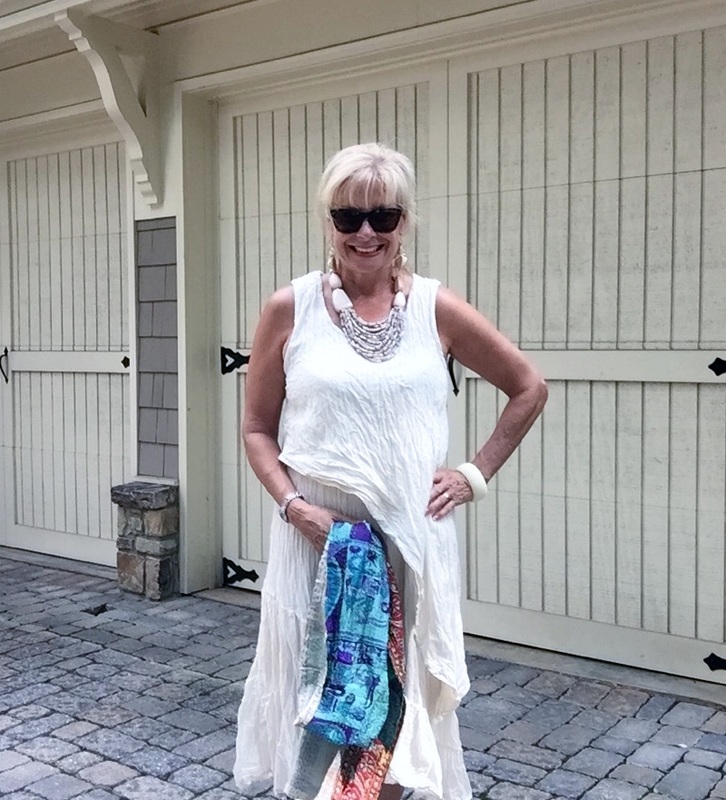 Wearing this monochromatic outfit, do your eyes suddenly go to my  blue silk wrap?
I introduced a  "Pop of Color" to my outfit just like I would as an interior designer. 
Monochromatic color scheme serves as a sophisticated backdrop if you want something to stand out, just like this silk wrap does.
If you want to draw attention to a special purse, necklace,  or shoes, wear a monochromatic outfit.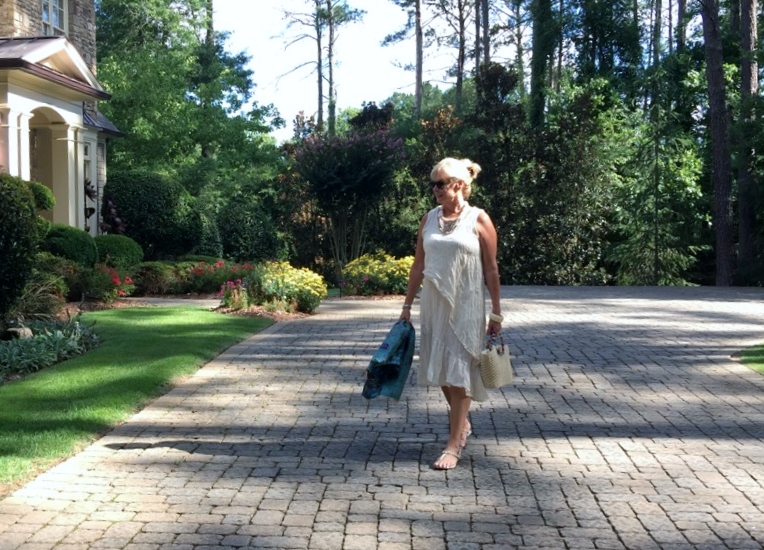 Whether it's top-to-bottom jewel tones, winter whites, or a neutral ensemble, monochromatic dressing definitely offers visual relief from the more frenzied trends of past seasons. No matter your shape or style, monochromatic always looks sharp, so don't be afraid to experiment!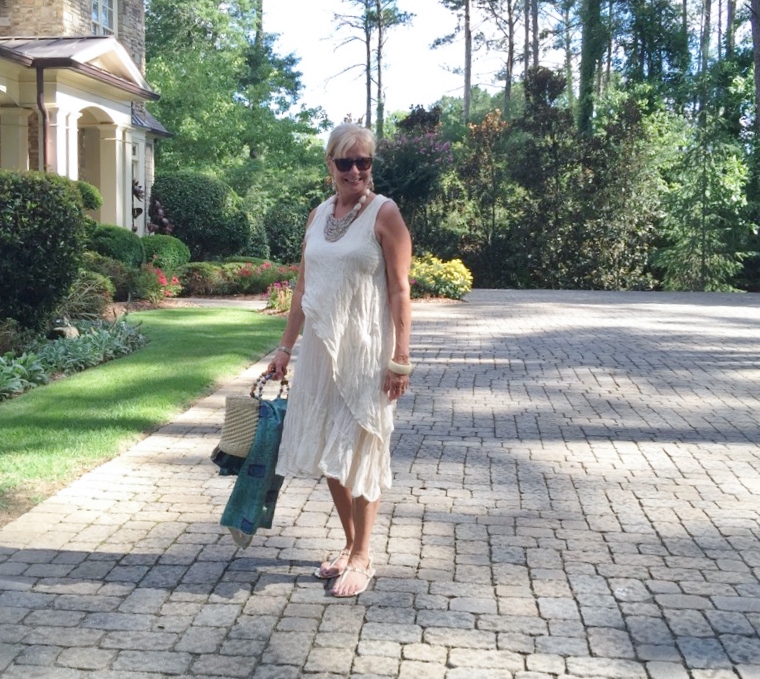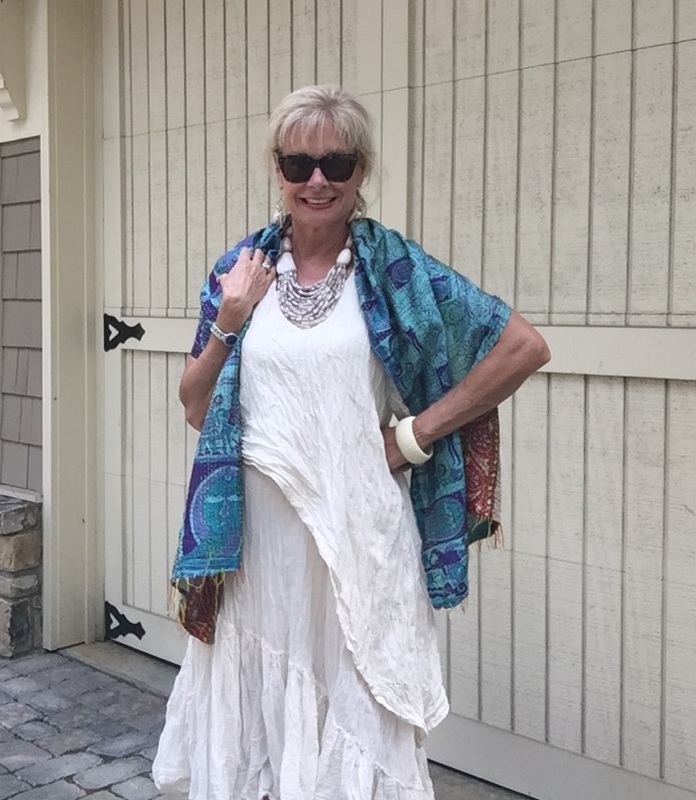 Thanks for stopping by!
Follow me on Instagram, Twitter, FaceBook, Houzz,LinkedIn, and Pinterest too!