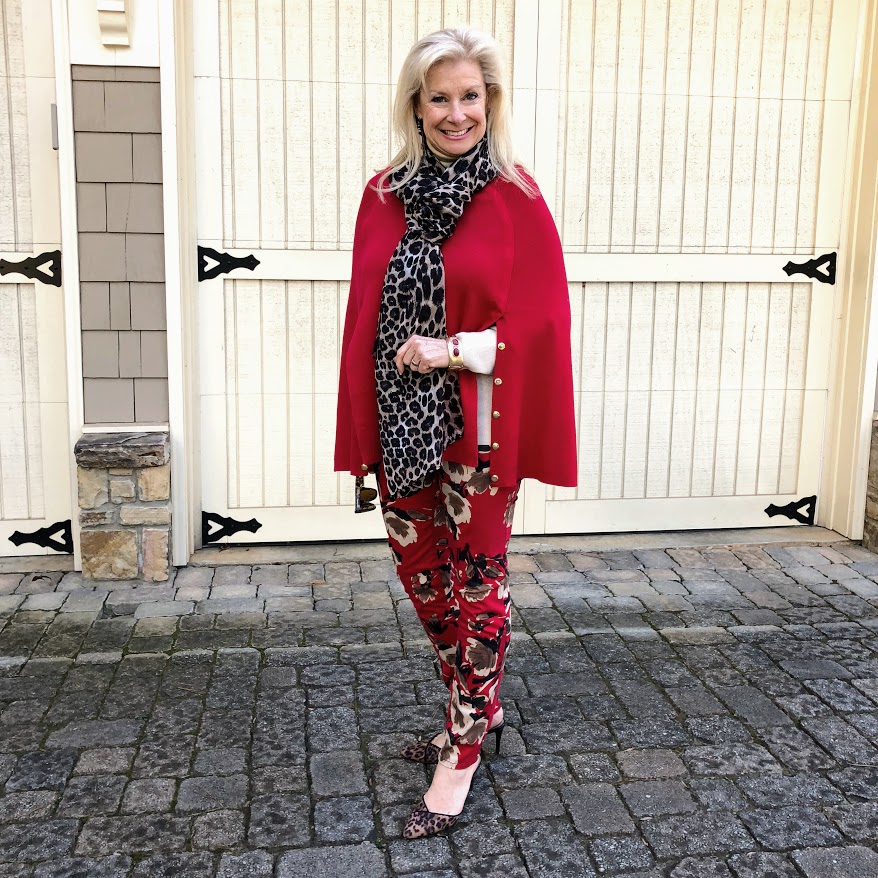 I have a secret to share with you my dear friends. When I interview my new interior design clients, I ask them to take a color personality test so that I will know as an interior designer, what type of personality my client has. Have you ever taken a Color Personality test?
This has nothing to do with skin type, or what colors look good on you ( different story). This is about your color personality.
Personality Color = Personality Type
I had heard another interior designer requiring her clients and her design team to take this color test a year ago and a light went on in my head! What a wonderful way to understand the people you will work with and who will work best with me!
There are 4 color personalities yellow, blue, green, and red in the test I took. Taking this test helps me to understand my clients and to build a better design team.
When I first looked at this chart below, I thought I was going to test out in the yellow personality. Or so I thought………..
If you are going to work with people, it helps to understand their color personality. I spend a lot of time with my interior design team and I quickly learned who was going to be my worker bees and who would be the ones who would rather sit in the office and answer the phone. Same with my clients. If their test results come back with a green personality, I know they will be asking me a lot of questions or demanding a lot of my time
This has nothing to do with the preferred color to wear, ( because I'm not a fan of red, I tend to wear a lot of blues and greens. Happy colors like my personality.)
I have a red personality, but I don't agree with everything on the chart but yes, I thought I was a yellow. Maybe I'm a red with yellow tendencies.
H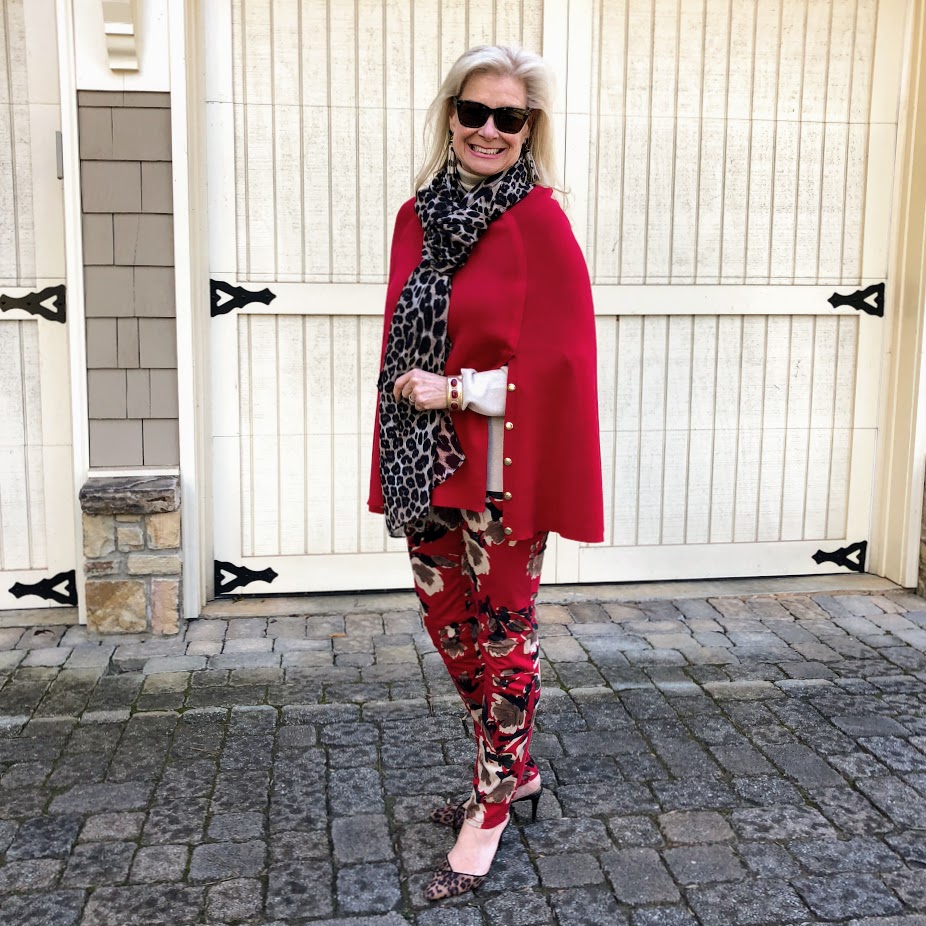 The Outfit
The entire outfit is from Chico's because I love shopping the after Christmas sales with gift cards. My adoring children know where their mother loves to shop.
I loved adding the leopard print scarf, the leopard tassel earrings, and my shoes as my accent color. Doesn't leopard print bring it up a notch?
I was looking for a great Valentines day outfit, but this cape will look great next Christmas too! Yes, you will see me wearing this again and again and again. The fun red floral pants can be worn all year round and you will see me transitioning into spring with these fun pants.
First we must try it on with the zebra print wallpaper as the background.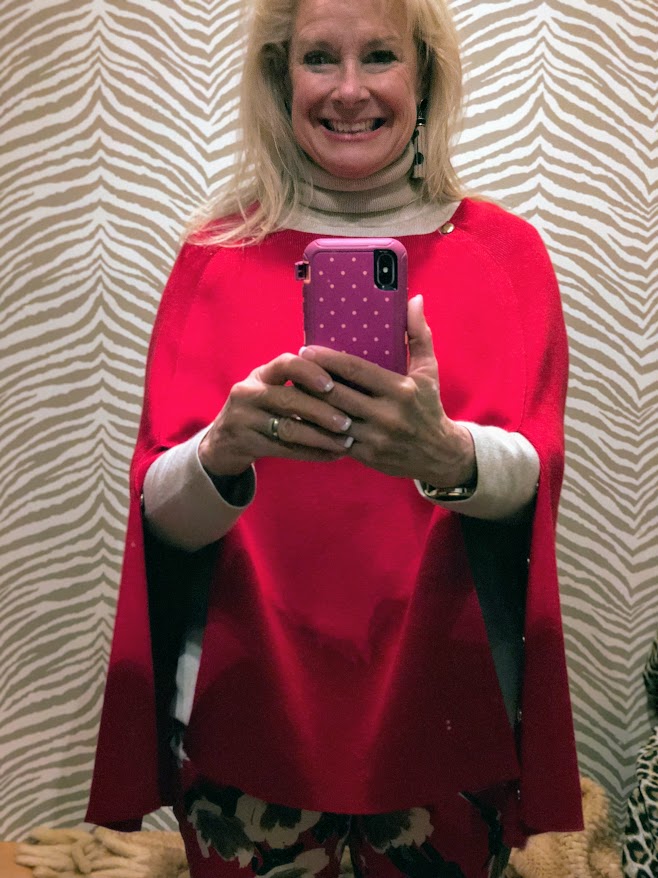 Then accessorize with abandon!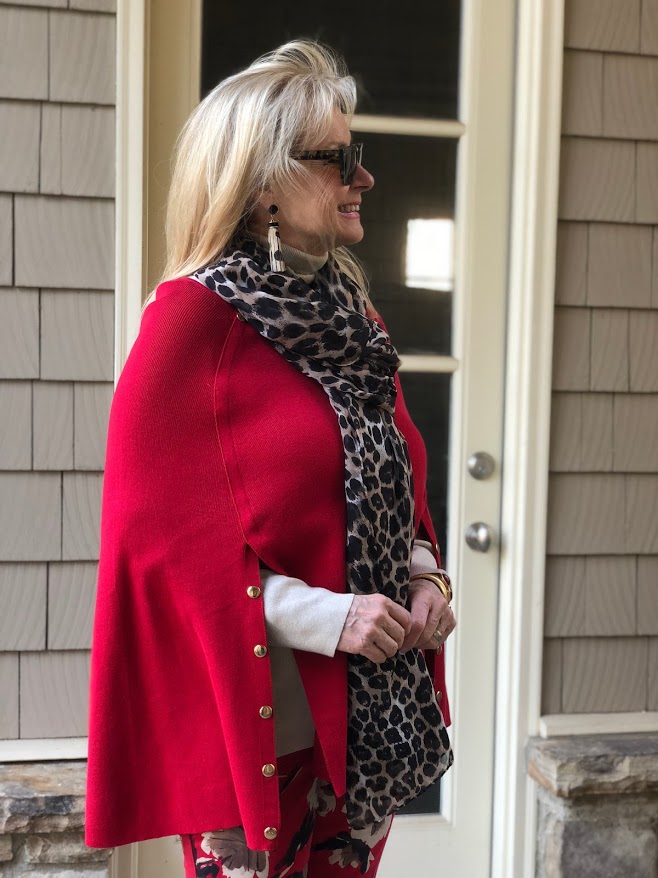 Would you love to know your Personality Color? Take the test here.
Love this look? You can shop it here!

This post contains affiliate links that may earn Hello I'm 50ish income.
Go out and be fierce my friends!
I hope you're living your best life now and that age is just a number to you too! I would love to hear from you!
Follow me on Instagram, Twitter, FaceBook, Houzz,LinkedIn, and Pinterest too!