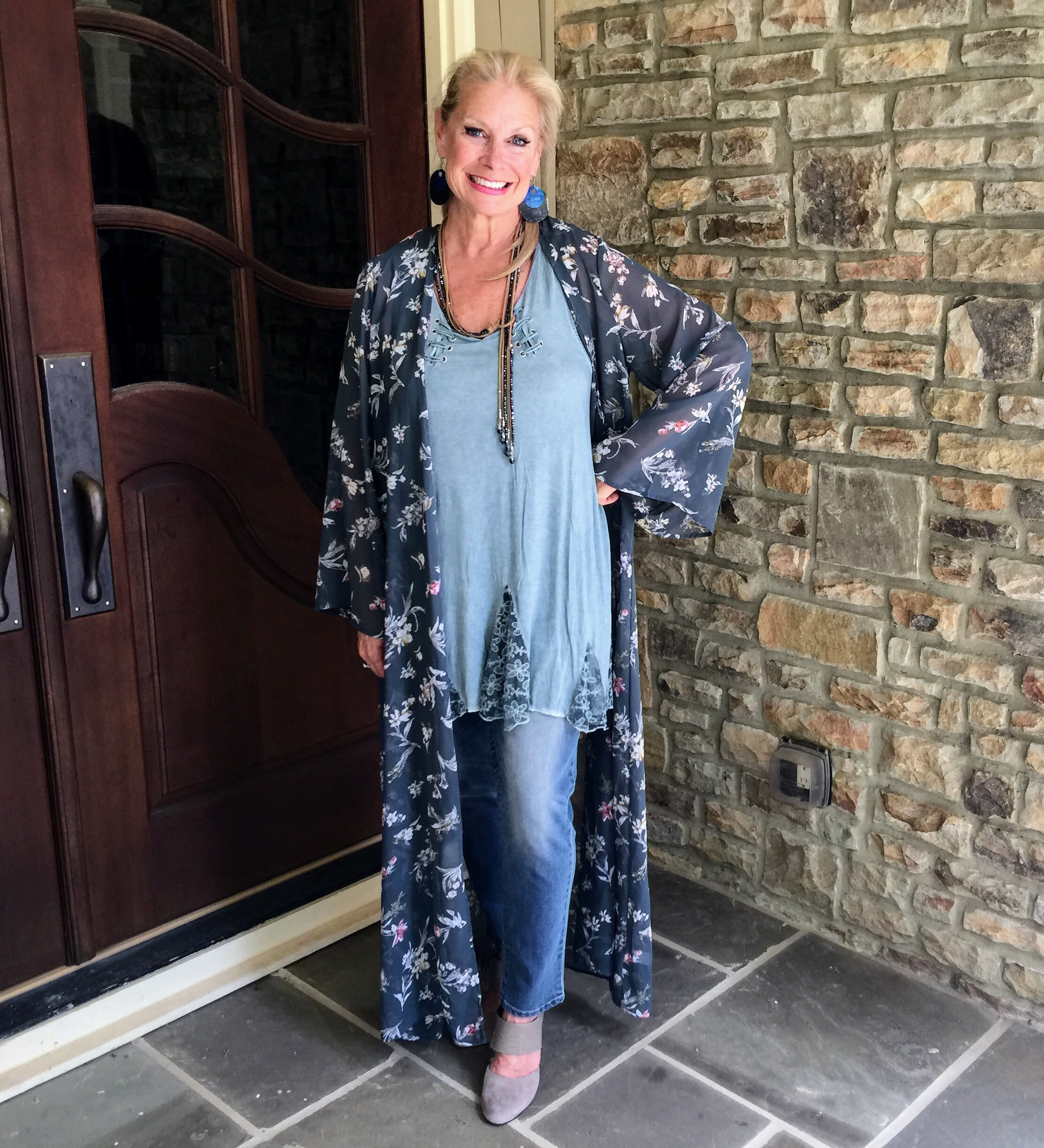 I cannot believe that fall is officially here! As  I welcome the changing of the seasons today, it reminds me of a quote I found on the internet that really rang true for me .
"There are seasons in life. Don't ever let anyone try to deny you the joy of one season because they believe you should stay in another season… Listen to yourself. Trust your instincts. Keep your perspective."- Jane Clayson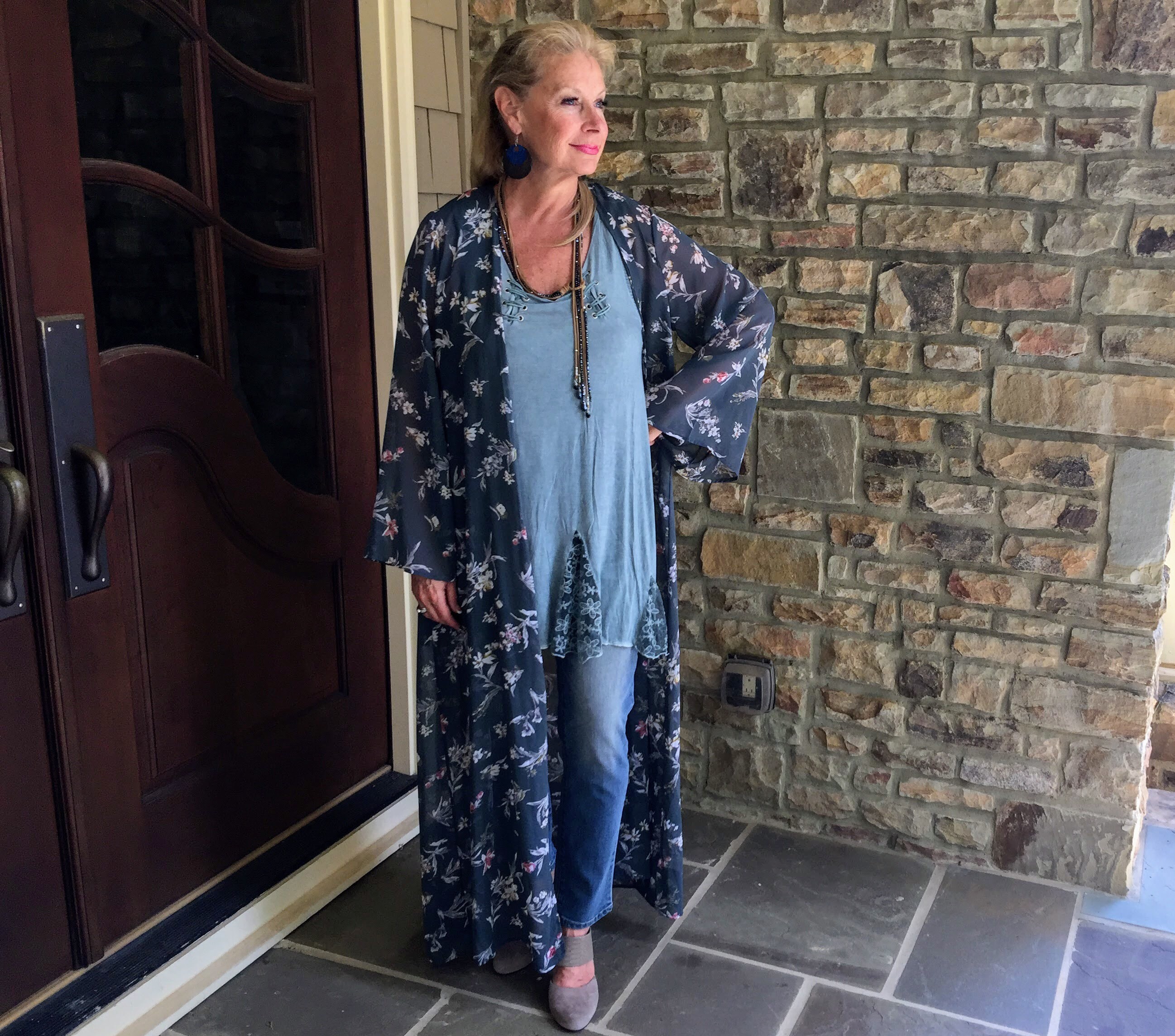 Many think of fall as a season where the trees shed their leaves as part of their life cycle and  our fall fashion is inspired by the autumn colors of the leaves. The summer bright vibrant colors now give way to the warm deep  rich colors of fall. We transition our fashion style with the seasons, but this is also the season where we can stop and reflect on what we consider to be outdated thinking within ourselves and to let it go.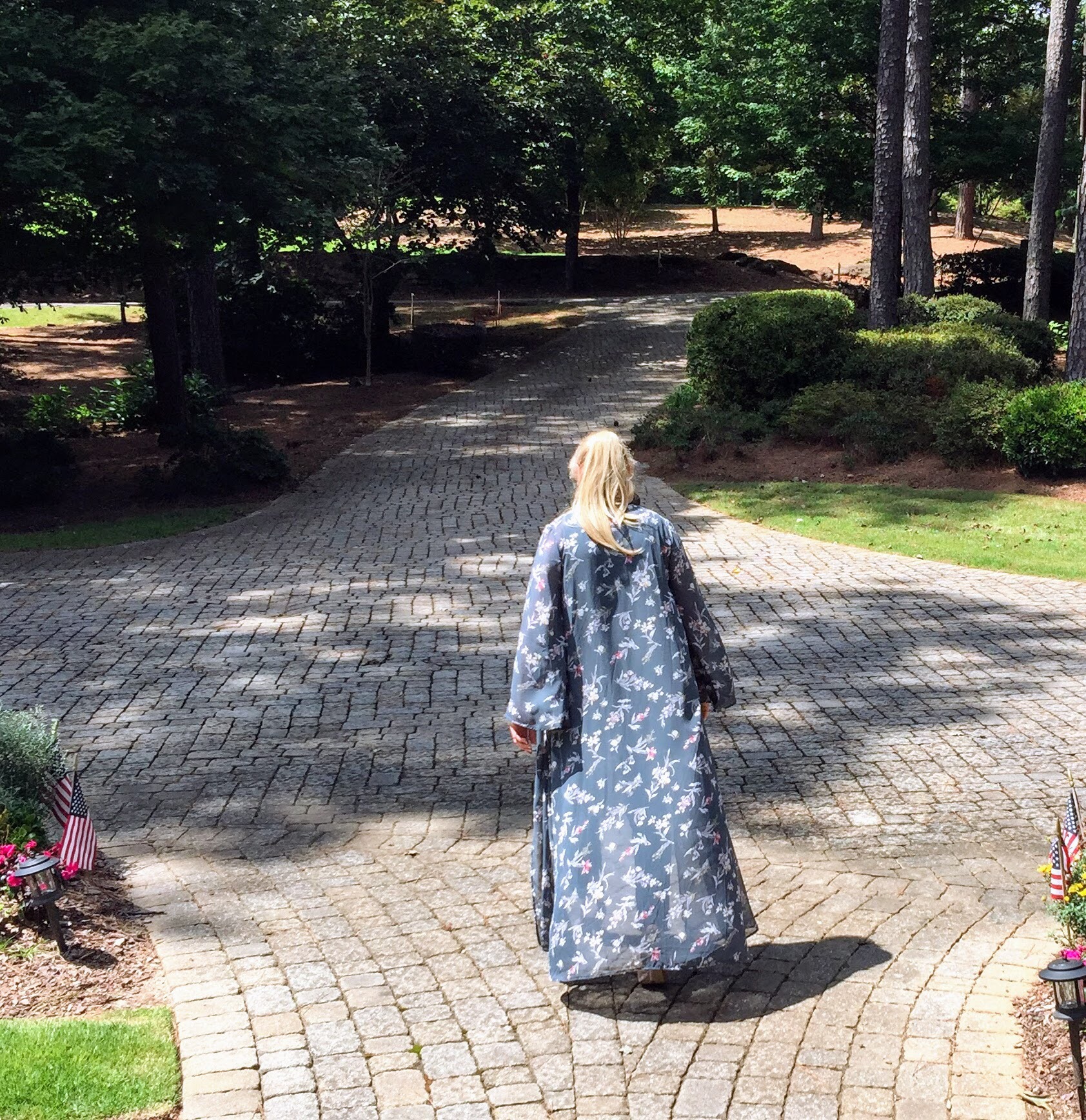 This is a universal principle – in order to grow, we must  be willing to let something go.
We need to let go of the perception and stereotypes of what being old really is.  Here I am in the autumn of my years and turning  60 this year was a poignant reminder that the road ahead is far shorter than the road already traveled.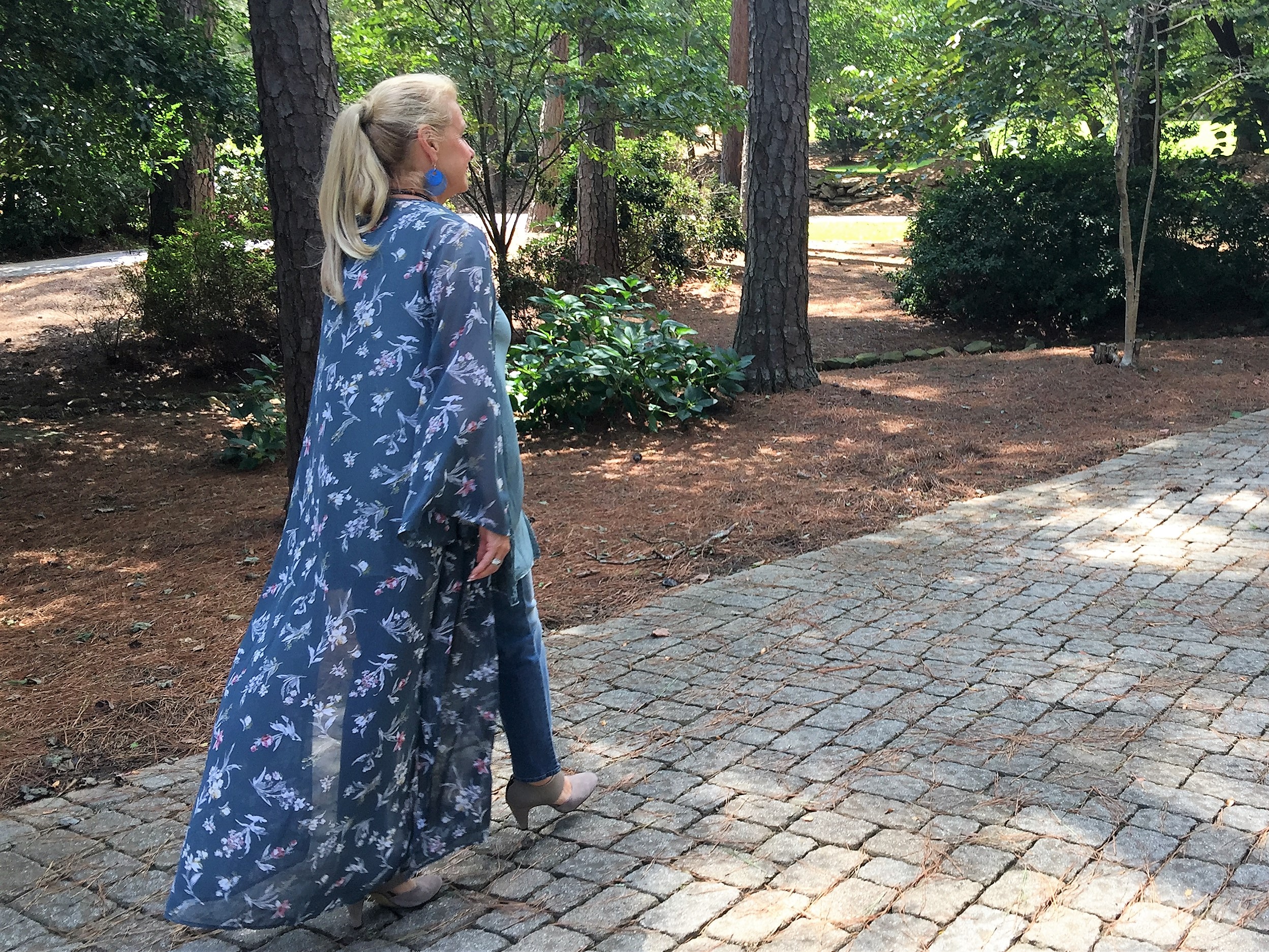 I embrace my life at full throttle  because I know my days will get shorter and I will have less time to enjoy my good health, but I am not "over the hill". Not by a long shot.
We need to redefine what being " over the hill" means. We need to stop judging others on how they are growing old and stop thinking  we are the gatekeepers of all who enter midlife. I saw this occurring on social media this week when people were judging Jane Fonda and how she looked at the Emmy's. It saddened me that so many people were extremely harsh, if not downright nasty about her youthful appearance. Being 79 doesn't mean she should not look the best she can possibly be. She knows how old she is, but her age doesn't define her.
We need to let go of the stereotyped idea that we need to look and act a certain way because of our number.
My age doesn't define me either. I like who I am now, I do not feel any different just because I am 60. I am doing more now as a 60 year old woman than I did in my 40's. I am moving forward in the autumn of my life  because I have confidence in who I am and I want to enjoy every moment while I still can.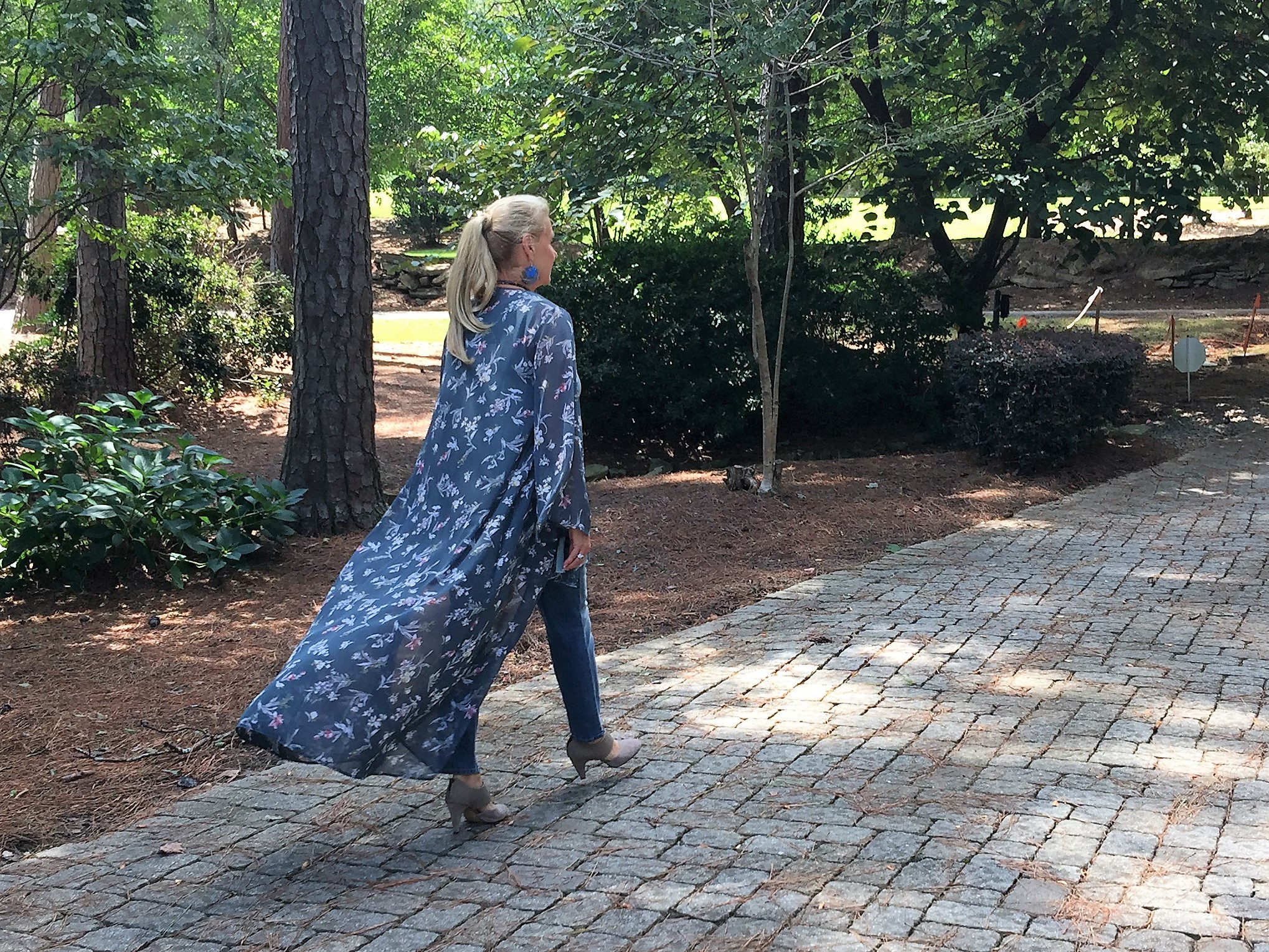 Why did someone coin the phrase, "50 is the new 30?"
We are still 50, but we are living a better 50,  just not acting like the stereotypical 50 year old.
I love learning and exploring new ideas. Just because I am 60 doesn't mean I am 60. Capish?
Many of us are reinventing ourselves because we know who we are and want to do more with our lives. I've got girlfriends running marathons, entering Crossfit competitions, learning new skills, traveling to destinations they couldn't when they were younger, starting up charities as a way of paying it forward, writing books, and starting new careers after they turned 50. We all believe "age is just a number".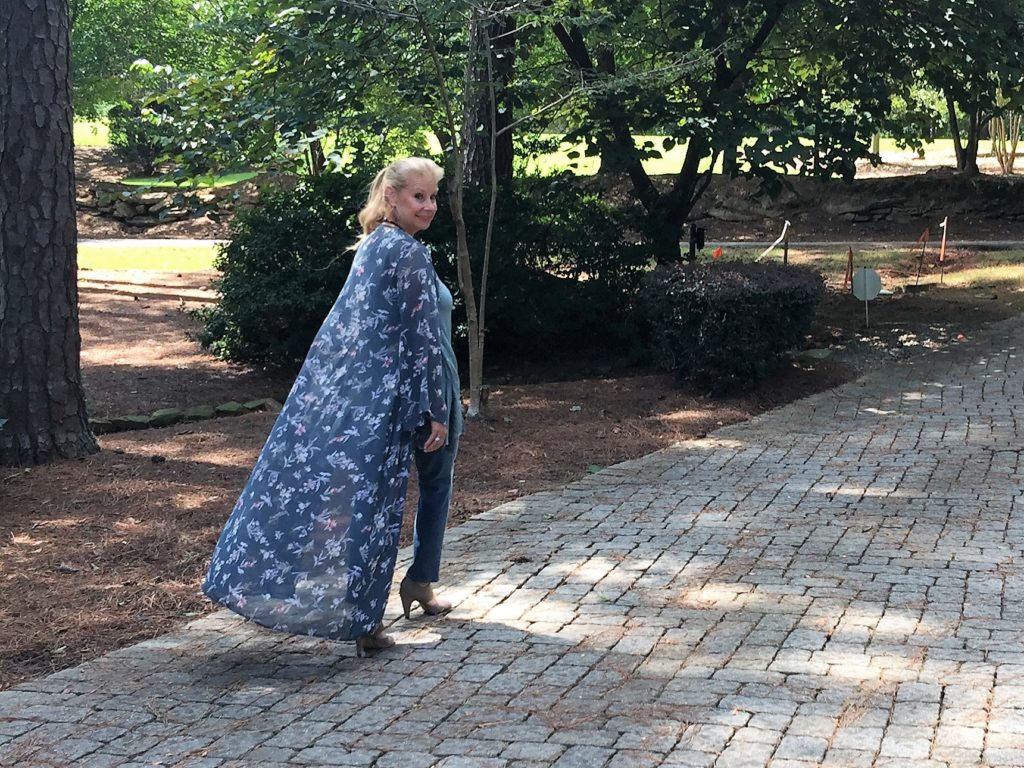 I would not have had the courage to write a fashion blog in my 20's but here I am a 60 year old woman sharing my life openly and honestly on the internet. I share my interiors as an interior designer on the internet for my business, but blogging has become my second business. I work harder at blogging than I do with interior design because I've been a designer for 15 years and have years of the experience and education behind my interior design business ( which began when I was 45.) I am new to the fashion lifestyle blogosphere and I am learning so much. I  still have so much more to learn but I am having a wonderful time.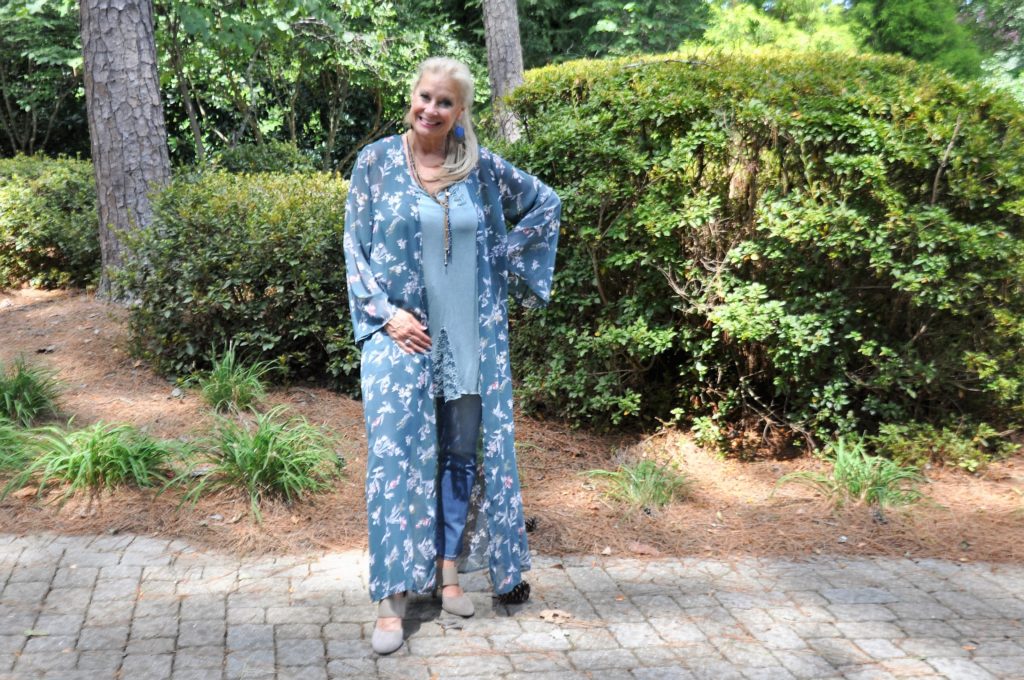 I  know some of my family and friends still don't have a clue at what I am doing as a fashion & lifestyle blogger and think this is a tad strange if not self serving. It isn't self serving , it is a connection to other women going through the autumn of their life and sharing knowledge as a community. Women empowering women. Topics are mostly fashion but we also discuss our changes after menopause, healthy living, relationships, divorces, and personal growth. It's a community of  wonderful women over 50 sharing our lives openly, honestly, and  many of our readers and followers are looking to us as guides to the unknown of what lies ahead. We are not growing old, we are growing better. We are changing the perception of what it means to be 50ish, 60ish, or 70ish. We are living healthier, more fulfilling lives after we go "over the hill."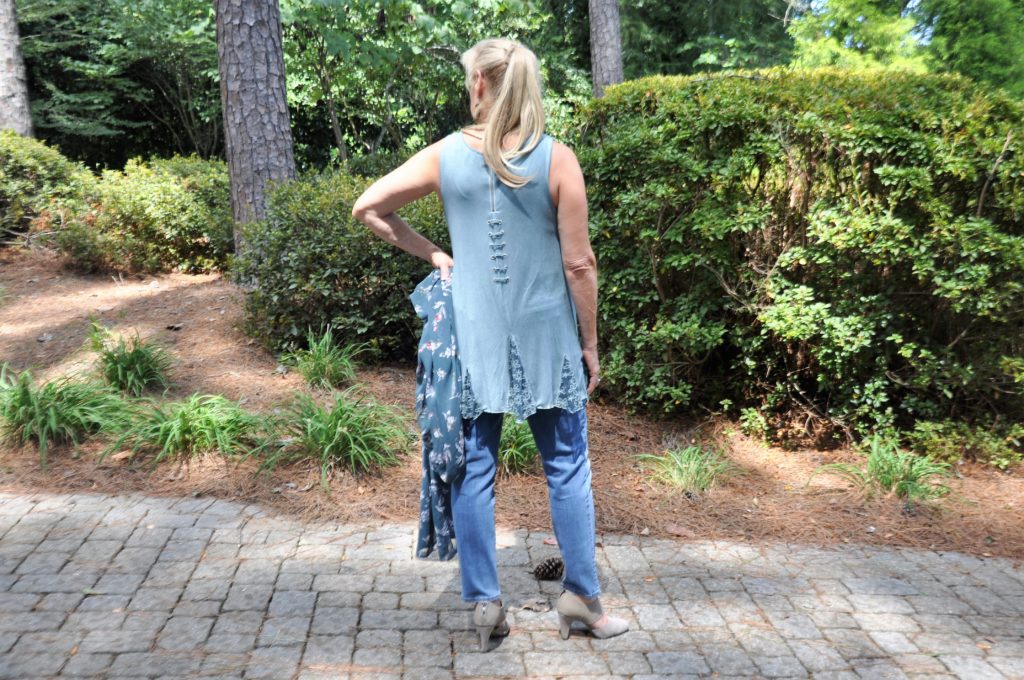 The brands are watching us now on social media and realizing we are influencing other women to live their best lives after 50 and are rethinking who their target market is.
I have  the confidence to dress the way I want to and to live the life I intend to do without someone telling me I'm too old to wear that or to do something new that is outside their comfort level. Life is too short to worry about what others think of you as long as you are causing no harm to yourself or to others. You need to live your life your way and to live it graciously .
The seasons of life are constantly changing as a result of the choices and decisions that we make on a daily basis.  For things not to change, we must stay the same.  This is where  you stop growing as a person and not allowing the cycle to take it's course. Each one of us can go through the seasons of life or stay in one.
This article is a very usual in explaining the cycles of life. Read more here:
Summer: A season for rewards, celebration and fulfillment.
Autumn: A season for survival, mistakes and problems.
Winter: A season for reflection, hibernation and planning.
Spring: A season for learning, opportunity and dynamic thinking.
We can all embrace the cycle of life and enjoy our time while we still can. Or choose to sit on the sideline and judge us for doing it  wrong.
I am disrupting age, can to join me?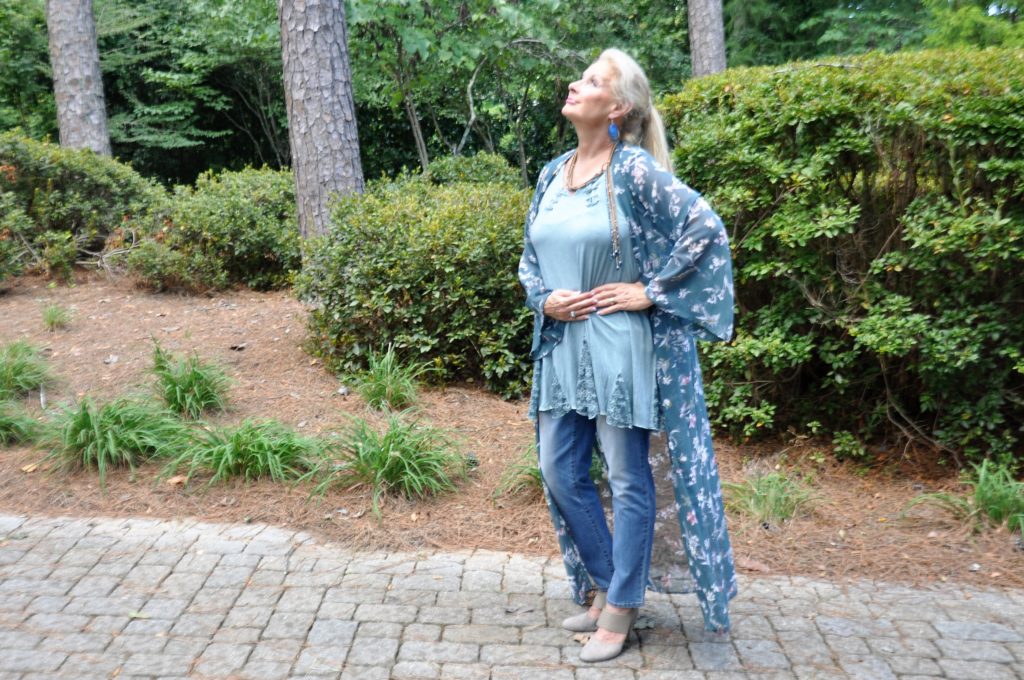 My look:
As you know, I love flowing tops because they hide my stomach so well and there is a freedom of not worrying about having a perfect 50ish figure when I wear a flowing top.
The cornflower blue lace top goes very well with the slate blue floral kimono that I received from Lizard Thicket in their fall collection . I threw on my skinny jeans and beaded leather necklace to finish the look. The grey suede shoes were purchased last year.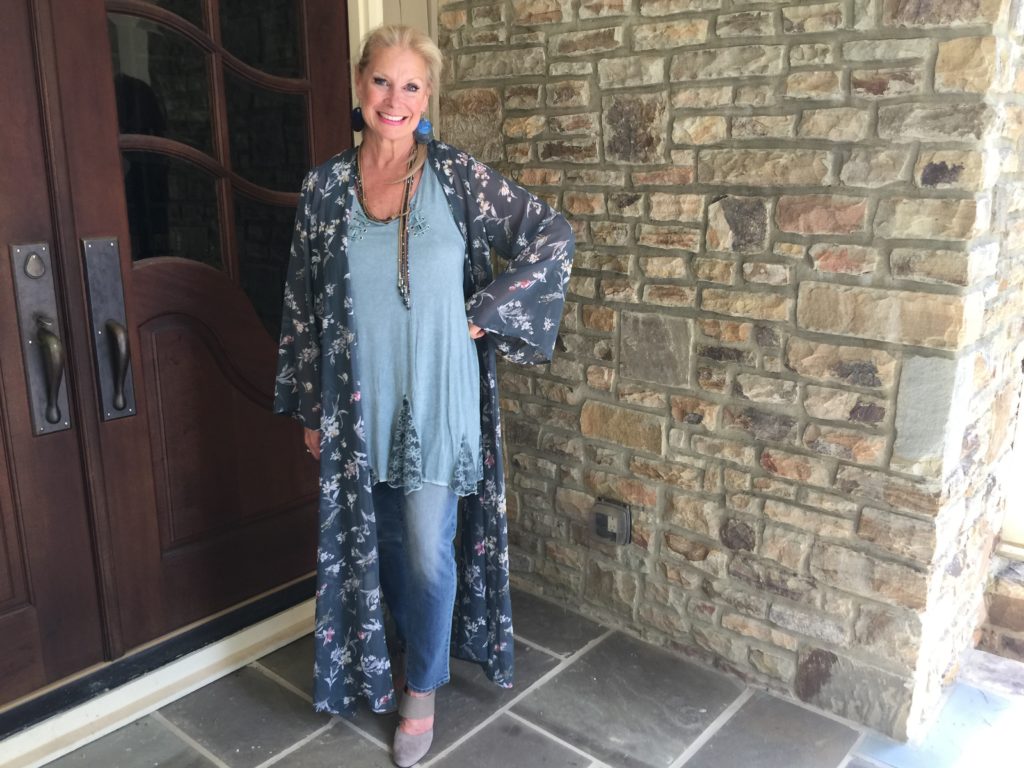 Have you ever shopped in stores where you think it might be for younger women? When I first started shopping at my local Lizard Thicket near me a couple of years ago, my first impression was that it was marketing to a younger crowd.
I still found many tops and sweaters that were very stylish for a 50ish woman and I love the boho chic style that Lizard Thicket carries.
Yes of course there are many things I will stay away from because I know it won't look good on me but I'm pretty confident in what style looks good on me.
Disclaimer: Thank you to the local Georgia Lizard Thicket stores in East Cobb, the Mall of Georgia, and at the Forum  for collaborating with me on my blog post today.
I hope you're living your best life now and that age is just a number to you too!
I would love to hear from you!
Follow me on Instagram, Twitter, FaceBook, Houzz,LinkedIn, and Pinterest too!