"Something Old, Something New, Something Borrowed, Something Blue, and a Sixpence in her Shoe"………Victorian Ryhme and Wedding Tradition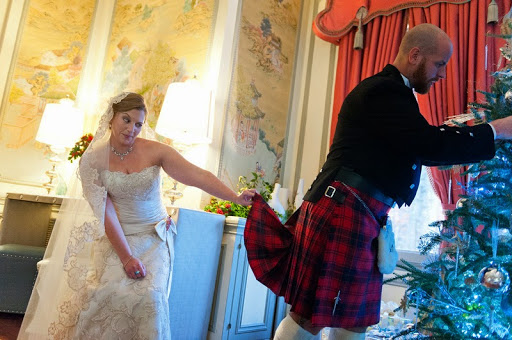 Happy Sunday everyone!
I was putting together photos for submission of my designer showhouse room for the upcoming ASID Design Excellence Competition in Georgia and on my Google search for "2013 Christmas at Callanwolde" up pops magical photos of a Celtic wedding that took place on a Saturday in December (12/14/2013) when the event was being held.
It is a very rare occurrence, if at all, that a Designer Showhouse allows weddings in the actual home the event is being held. Perhaps on the grounds in a large white tent, but within the rooms designed by adorable and talented designers! Holy Cow Batman! What a brilliant idea! Let fantastic interior designers create your environment (Not an event planner, sorry) and  heaven forbid you walk on the $60,000.00 custom silk area rug (on loan, mind you) with a glass of red wine.
Yes, I have participated in Designer Showhouses  that are open for private little corporate affairs inside the home, but not an actual wedding!!
Which brings me to tell you again, about my Music Room at the 2013 Christmas at Callanwolde, but this time the wedding of Tyra and Nathan McConkey through the eyes of the talented photographers, Andria Lavine , Jenni Pinola, and Nicole  Goodness who have shared these wonderful moments captured through their lens…..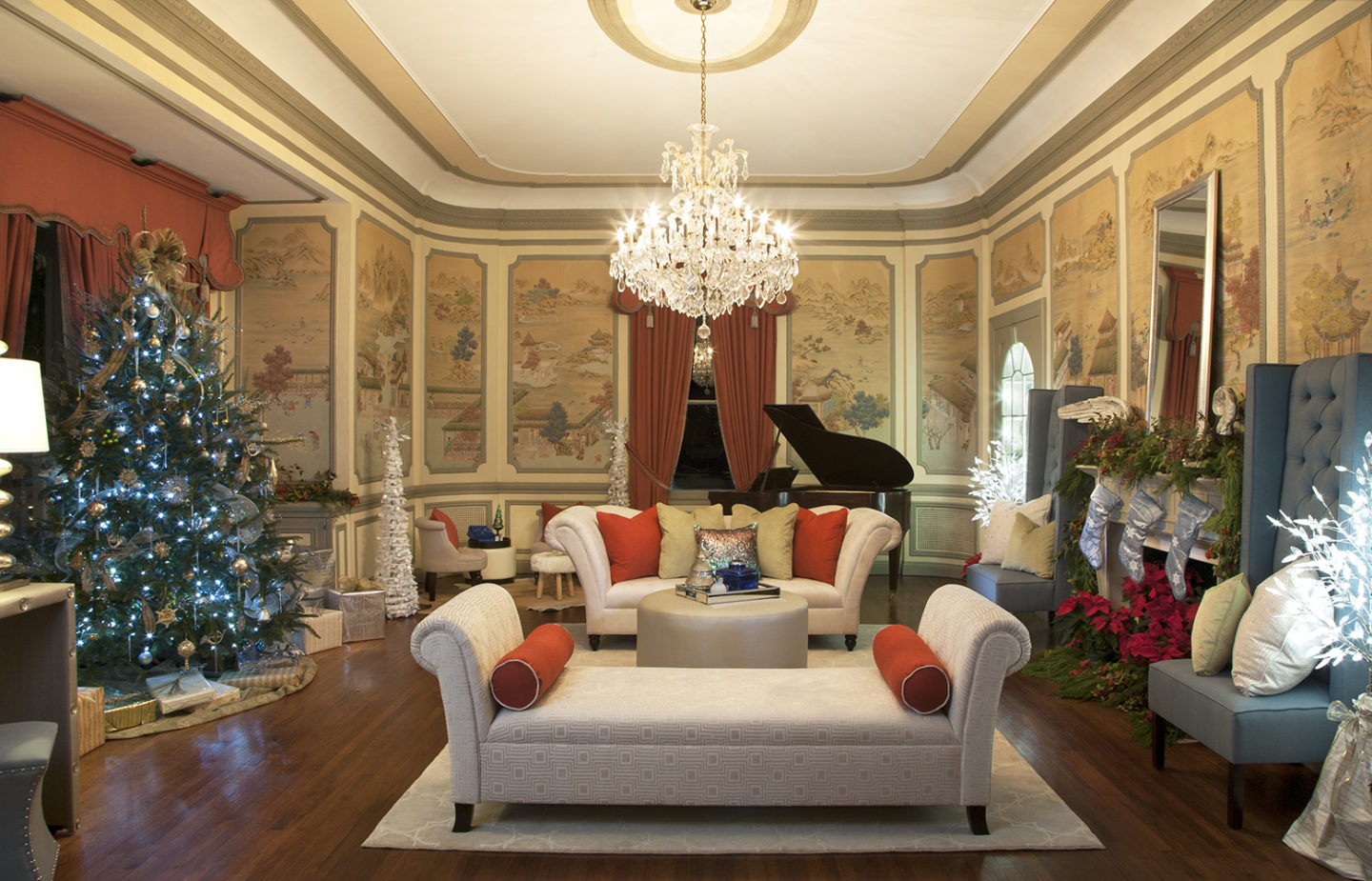 This was my room at the 2013 Christmas at Callanwolde photographed by Nicole Goodness.
The wedding of Tyra and Nathan McConkey (Clan of Donnachaidh) took place at Callanwolde on December 14, 2013,and I shall share with you their special day as it was blessed by the bride to share with all of you their private moments captured on this blog post.
Something unusual and very feline:  Tyra took advantage of a very old unknown Celtic tradition, Tyra asked Nathan to marry her on Leap Day!! You go girl!!
I didn't know that St. Patrick and St. Brigid were the two who started the whole tradition of enabling women to propose marriage on a leap day. Apparently St Brigid had a chat with St Patrick about letting women have the right to propose to a man. And the cautious St Patrick ruled that a woman could certainly propose to a man. But only on leap day which falls every four years.
During the wedding ceremony they did perform the handfasting ceremony and used a strip of his family's tartan as the fasting rope.
This society of impulsive, quick reactions, need to have it now, needs to step back sometimes and embrace the traditions and customs celebrated; passed from generation to generation.
I shall share what I know from the wedding that took place at Callanwolde and in my room on a beautiful Saturday evening in December…
 The Wedding Traditions 
Something Old:
As with Celtic traditions, something old is continuity in the marriage. The bride is given something to wear that was passed down from generations.
My Old is Callanwolde. Callanwolde is a Gothic English Tudor open to the public during the event. It can cause interior designers heart attacks, when sugar induced crazed children from Santa's Tea come running into your room and jump on the furniture. But as we say in the south, "It's all good."
Tyra's Old: The beautiful antique costume jewelry of her grandmothers.
Something New: 
Represents optimism for the future. The bride wears something new.
My New for the room:The furniture is new and transitional. And I am optimistic I will be returning to Callanwolde.
Tyra's New: her beautiful wedding dress.
Something Borrowed:
Symbolizes borrowed happiness. Which the bride borrows an item just for the wedding.
My Borrowed for the room: All the furniture was borrowed which made me happy.
Tyra's Borrowed: Her mother's diamond tennis bracelet.
Something Blue:
Symbolizes purity, love, and fidelity. Blue is considered a lucky color in Celtic countries. The bride usually wears something blue on her wedding day. Even bridal dresses can be blue in a Celtic wedding.
My Blue for the room: The room's theme, "A Dazzling Blue Christmas." I had blue in abundance for this room. Blue is my lucky color too.
Tyra's Blue: Her wonderful  Swarovski crystal ring she wore on her right hand.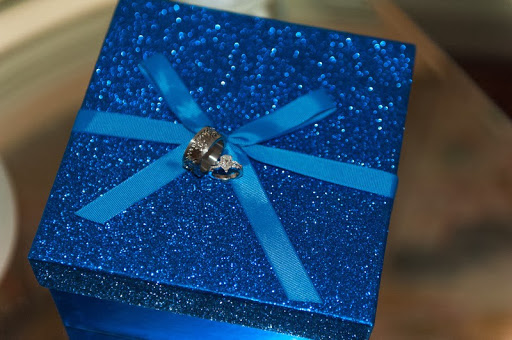 ANDRIA LAVINE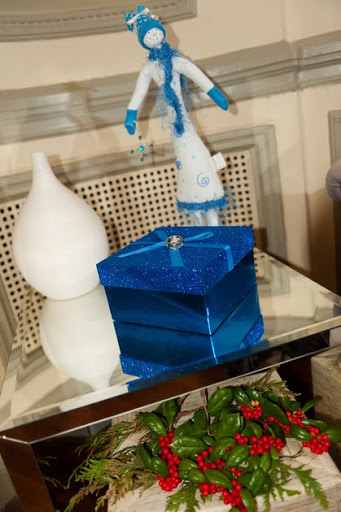 ANDRIA LAVINE
And a sixpence in her shoe:
Is a wish for the bride and groom to have good fortune and to be well off financially in their marriage.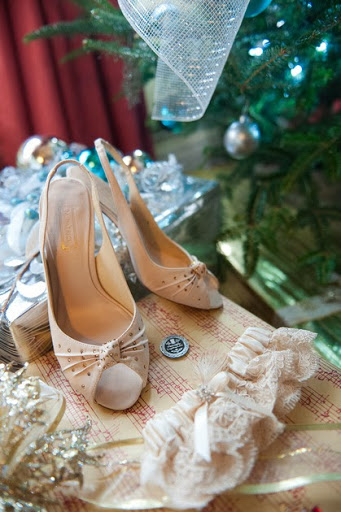 ANDRIA LAVINE

The Formal Kilt Attire:
Tartan Kilt, Prince Charlie Jacket, Tuxedo shirt, Black Bow Tie, Fur Sporran, Kilt socks with Flashes,Kilt belts, Sgian Dubh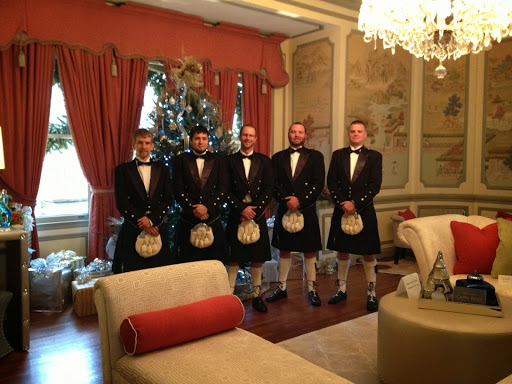 The groomsmen are wearing black watch plaid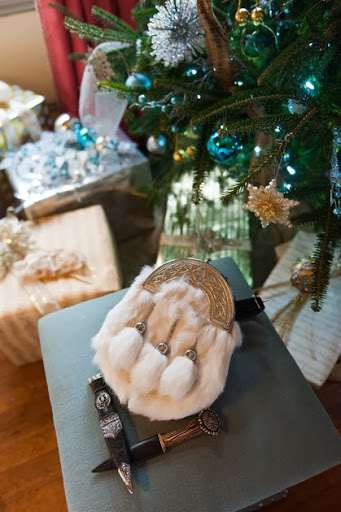 ANDRIA LAVINE
Fur Sporran
(fur pouch that is used like pockets) and the
Sgian Dugh
(small single edge knife with the sheath which is tucked in the top of the kilt sock)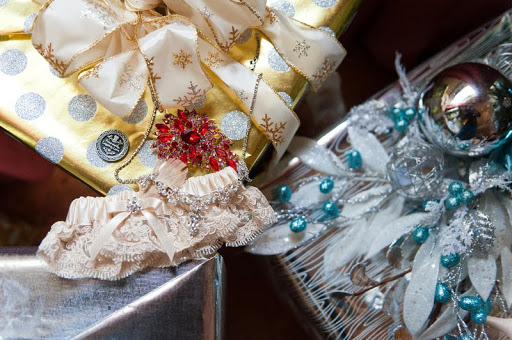 ANDRIA LAVINE
The 5 weddings charms all in one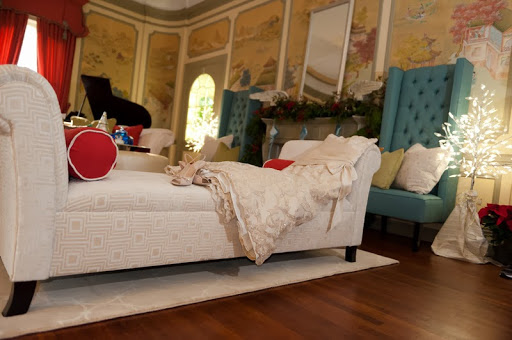 ANDRIA LAVINE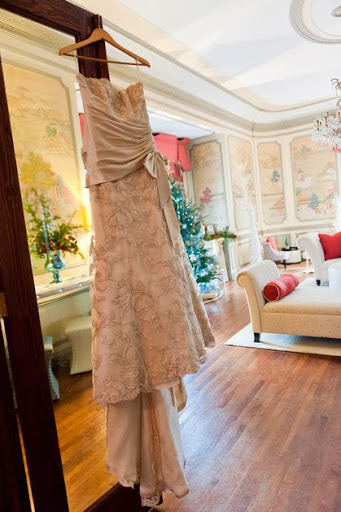 ANDRIA LAVINE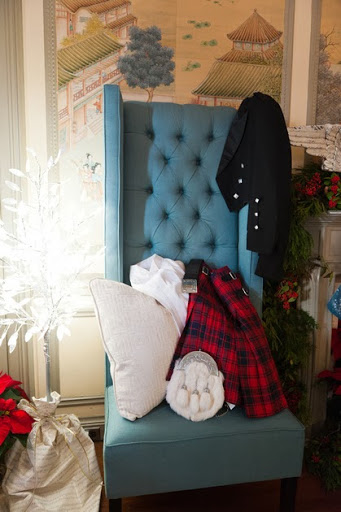 ANDRIA LAVINE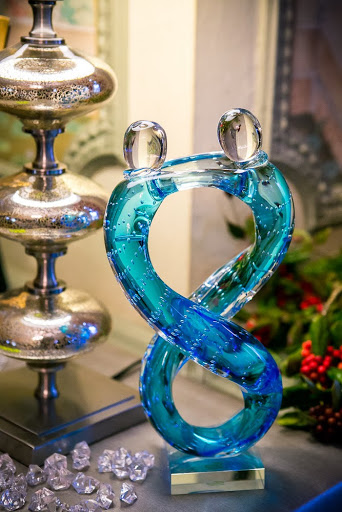 JENNI PINOLA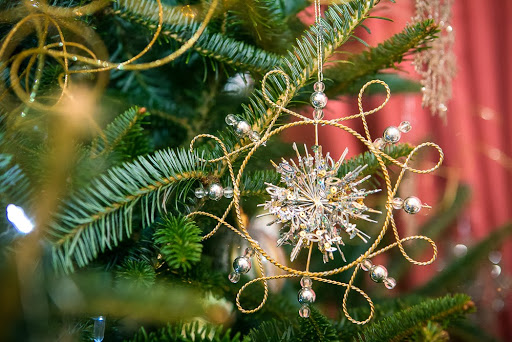 JENNI PINOLA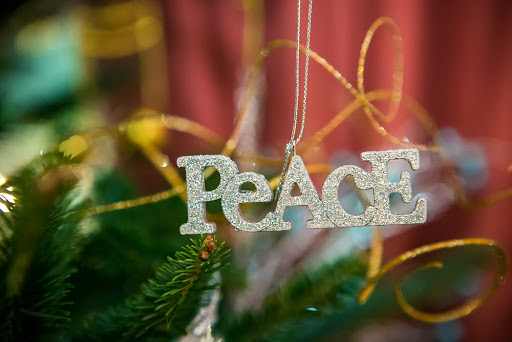 JENNI PINOLA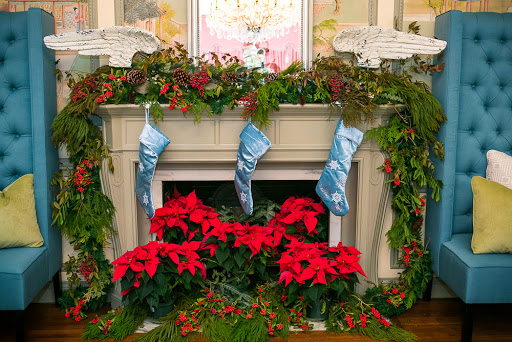 JENNI PINOLA
ANDRIA LAVINE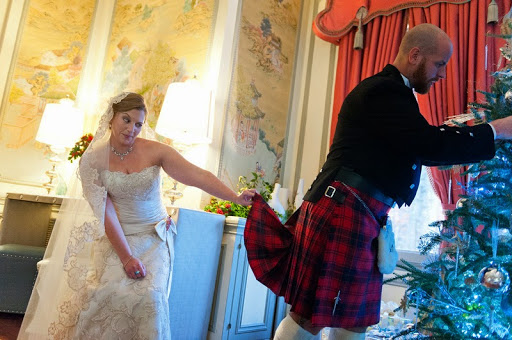 ANDRIA LAVINE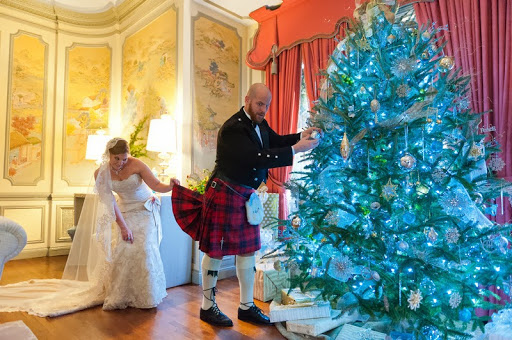 ANDRIA LAVINE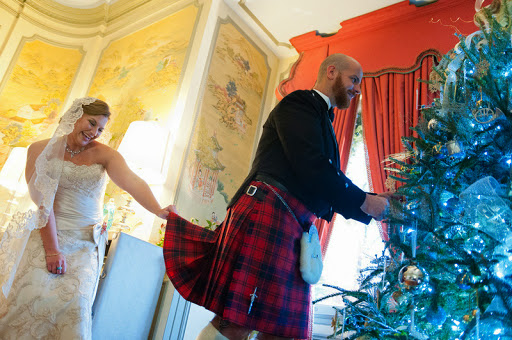 ANDRIA LAVINE
It looks like underwear was optional…….

To Tyra and Nathan:
Mi\le fa\ilte dhuit le d'bhre/id,
Fad do re/ gun robh thu sla\n.
Mo/ran la\ithean dhuit is si\th,
Le d'mhaitheas is le d'ni\ bhi fa\s.
Thank you Andria Lavine Photography, Jenni Pinola, and Nicole Goodness for making my room so Magical!!