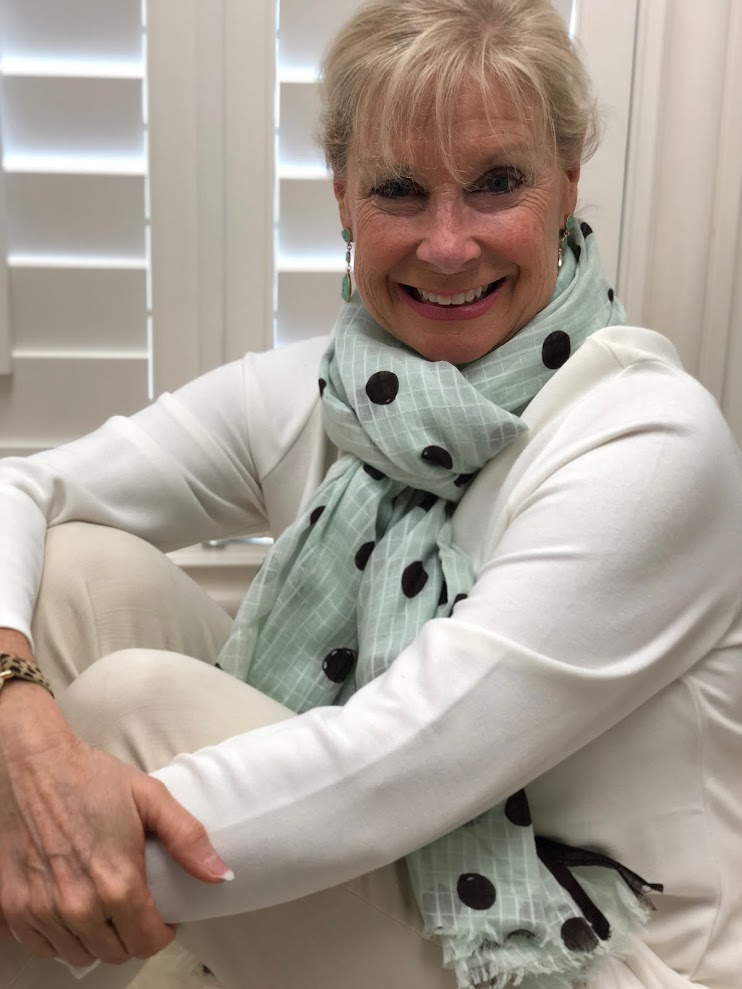 I hope you ladies have been taking good care of your faces and skin during this cold winter we have been experiencing. Cold weather can wreak havoc on skin over 50. The fact that as we age, estrogen levels decline, creating significant changes in how the skin looks and feels. Specifically, skin becomes dry, less elastic, and more fragile. The freezing-cold weather does the skin no favors, and going from your warm office, apartment, or house into the cold (then back) isn't helping, there is some good news: There are now more products than ever that work to replenish dry skin.
I have extremely dry skin now and I am on the quest to find products that will work to repair, replenish, and brighten my complexion even in the cold winter we've been having.
I was contacted by a lovely gentleman right before Christmas asking if I have ever heard of Emior skincare and if I would like to try their product and review it?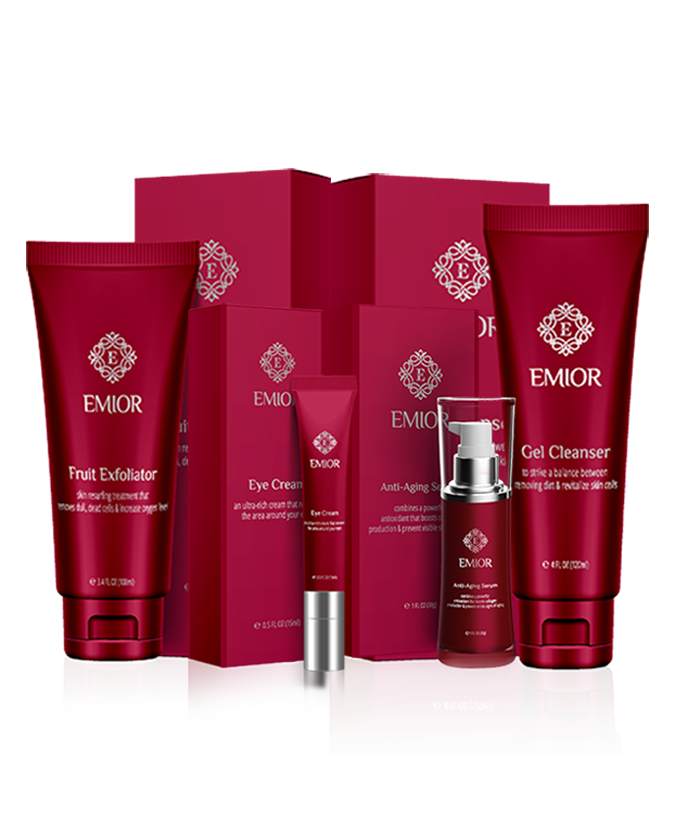 (I turn down so many brands who do not align with my audience of over 50ish) This is not a recognizable brand in the beauty and skin care industry, but I did my research before committing to review their product for 4 weeks.
Emior is based in California and I was intrigued to try a skincare line that had ingredients I wasn't familiar with. Most ingredients are fruit and plant based. There is even snow algae, whatever that is.
I didn't see the usual retinol , vitamin C or my favorite, hyaluronic acid listed anywhere in the active ingredients, but then again I'm not a scientist or a doctor. 
I gladly tried this product for 4 weeks and really liked it. I didn't have any reactions and my skin does look and feel healthier.
The four powerful anti-aging agents found in Emior are: 
Vitamolive protects your skin against dryness and keeps it moisturized throughout the day. It also acts as a natural skin protector and reinforces natural skin hydration, preventing it from skin damages caused by environmental and UV rays.
Perfection Peptides P7 is a new biologically active heptapeptide that stimulates the skin's own self-defense mechanisms against oxidative stress.
Ellagi ─ C is an Ecocert approved ingredient extracted from the bark of an African Tree and is known to protect your skin's youthfulness. This magical ingredient increases vitamin C incorporation and helps stimulate collagen synthesis underneath the epidermal layer of your skin.
DL Anti Glycation Boost  is developed to reduce the destruction of Glycation and cross linking of proteins in the skin. Its proprietary blend of enzymes boosters, potent antioxidants, and cross linking inhibitors block the formation of Glucosepance, reducing the hardening of skin and aiding with the normal function of collagen and elastin.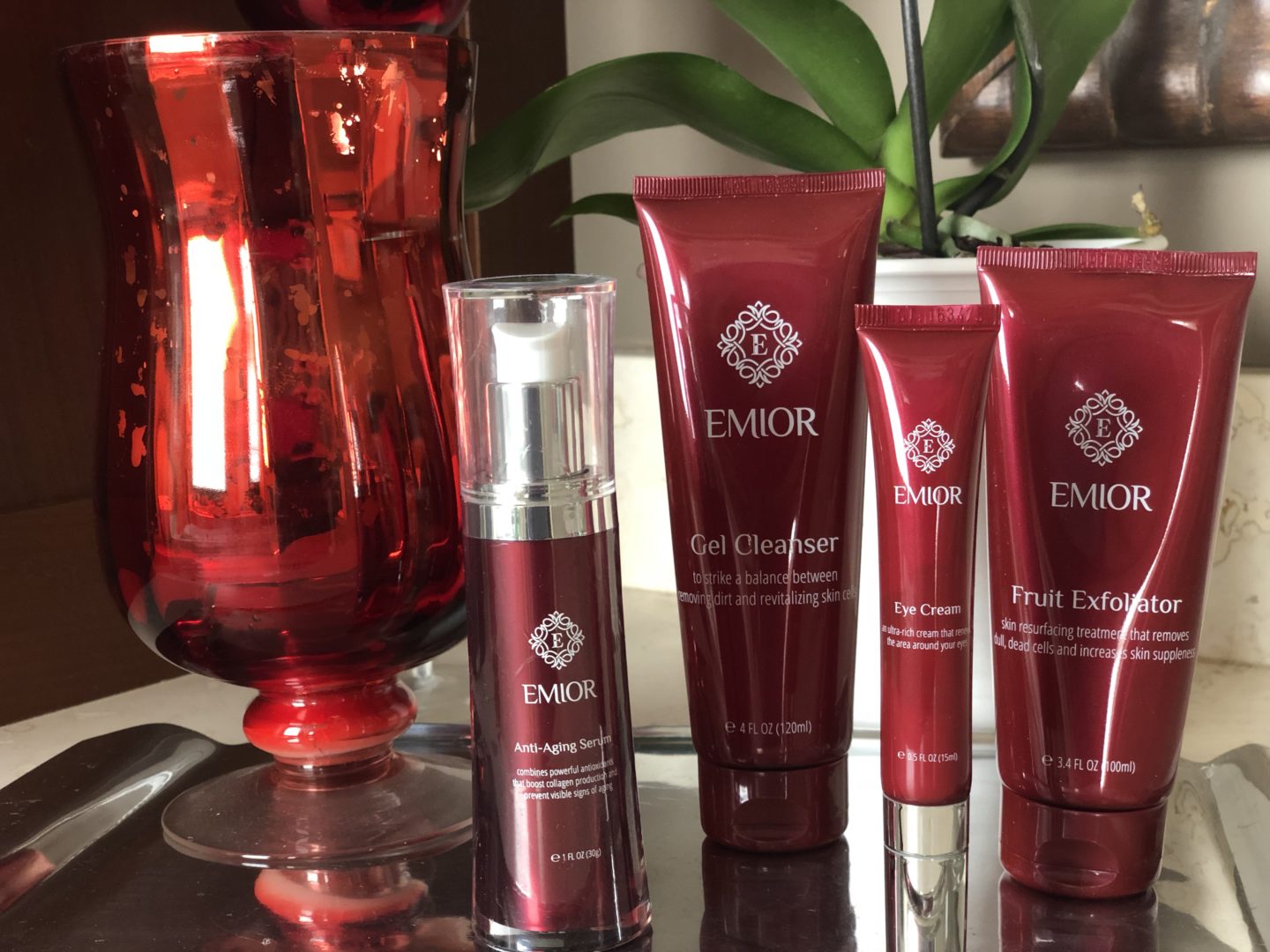 The 4 Step Anti-Aging (Skin Maintenance) Routine
Step 1: Gel Cleanser. 
I have no complaints about using a gel cleanser that has aloe and glycerin as ingredients. The bottle recommends using morning and night, but I'm a night person , once a day was how I used the cleanser.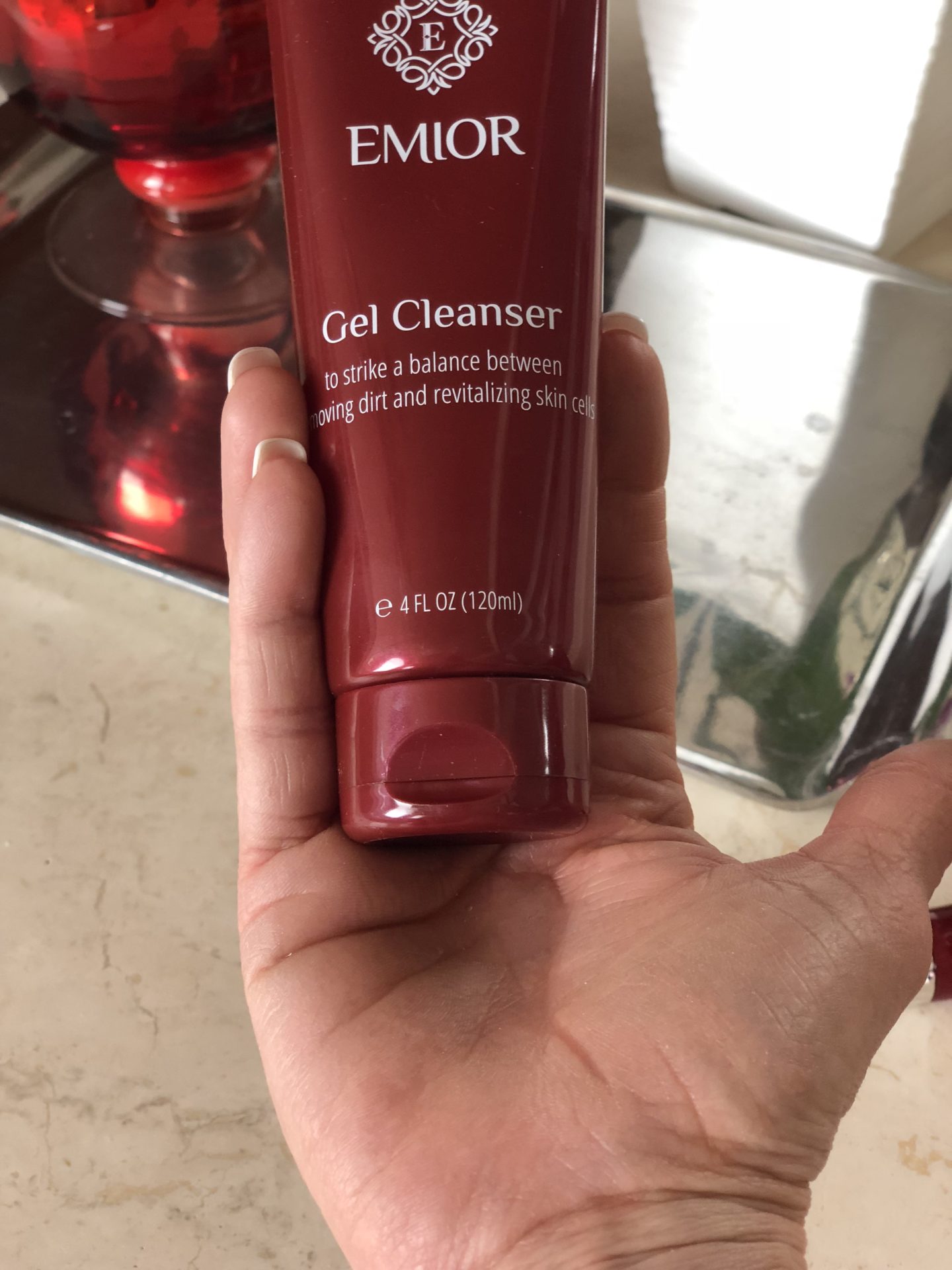 Step 2: The Fruit Exfoliator
I really like the exfoliator because the ingredients seem so natural and it does make my skin brighter by exfoliating the dead cells top layer. I only exfoliated once a day. The exfoliator is really light and doesn't make my face red after I used it.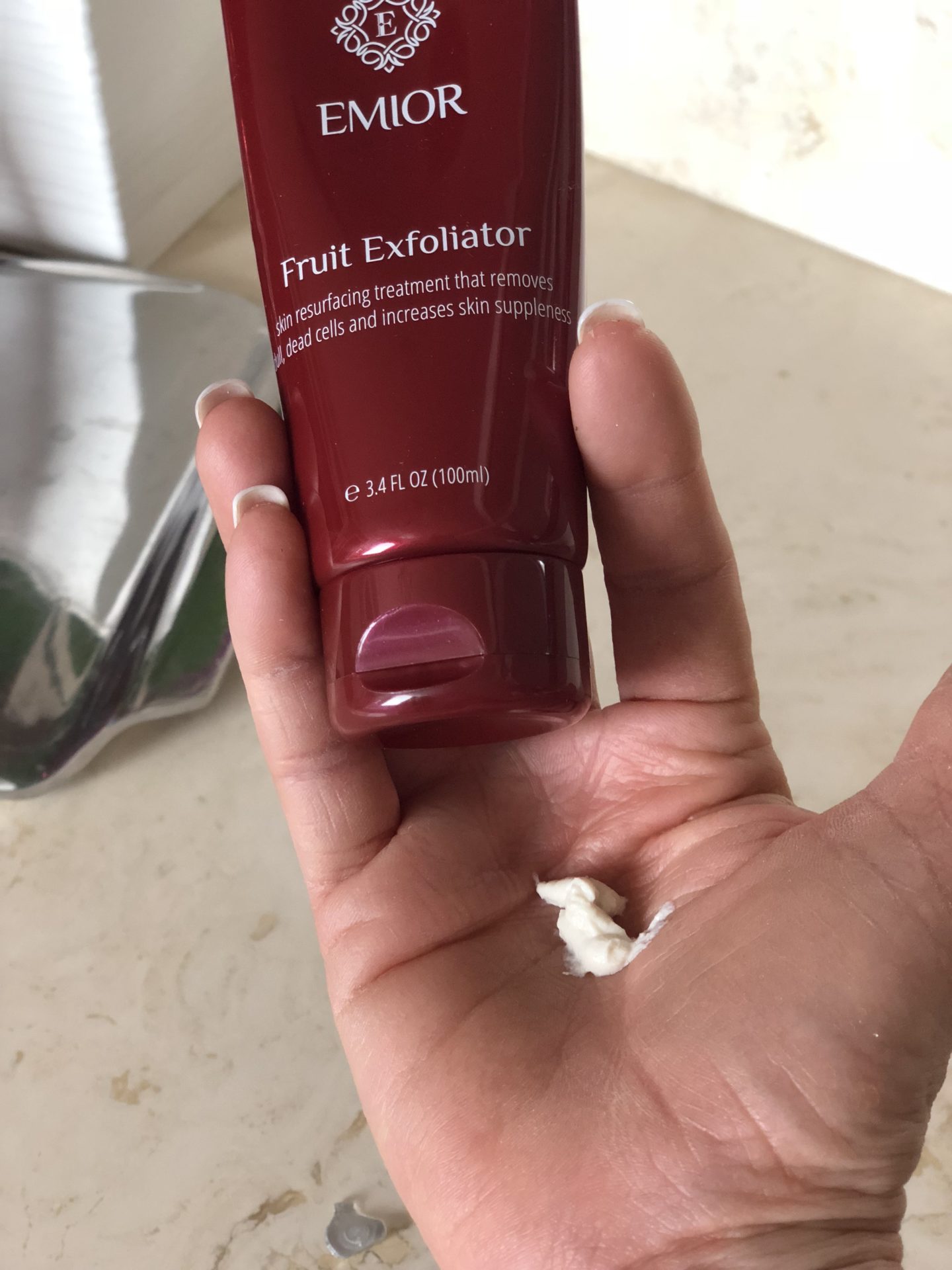 Step 3: The Anti-Aging Serum
This is a very nice product which contains the mysterious snow algae. The serum was used alone and I didn't apply any face cream after I used the serum. It is very rich and creamy not like the other serums I have tried in the past. They were more gel like, and I think this serum is fine to use alone. They state that the serum reduces age spots and fine line wrinkles, but I haven't tried it long enough to see that type of result. I will update this review in another few weeks. My skin looks more hydrated and brighter after using this product for 4 weeks.
Step 4: The Eye cream
I used the eye cream at night and I noticed my eyes were not as puffy looking in the morning.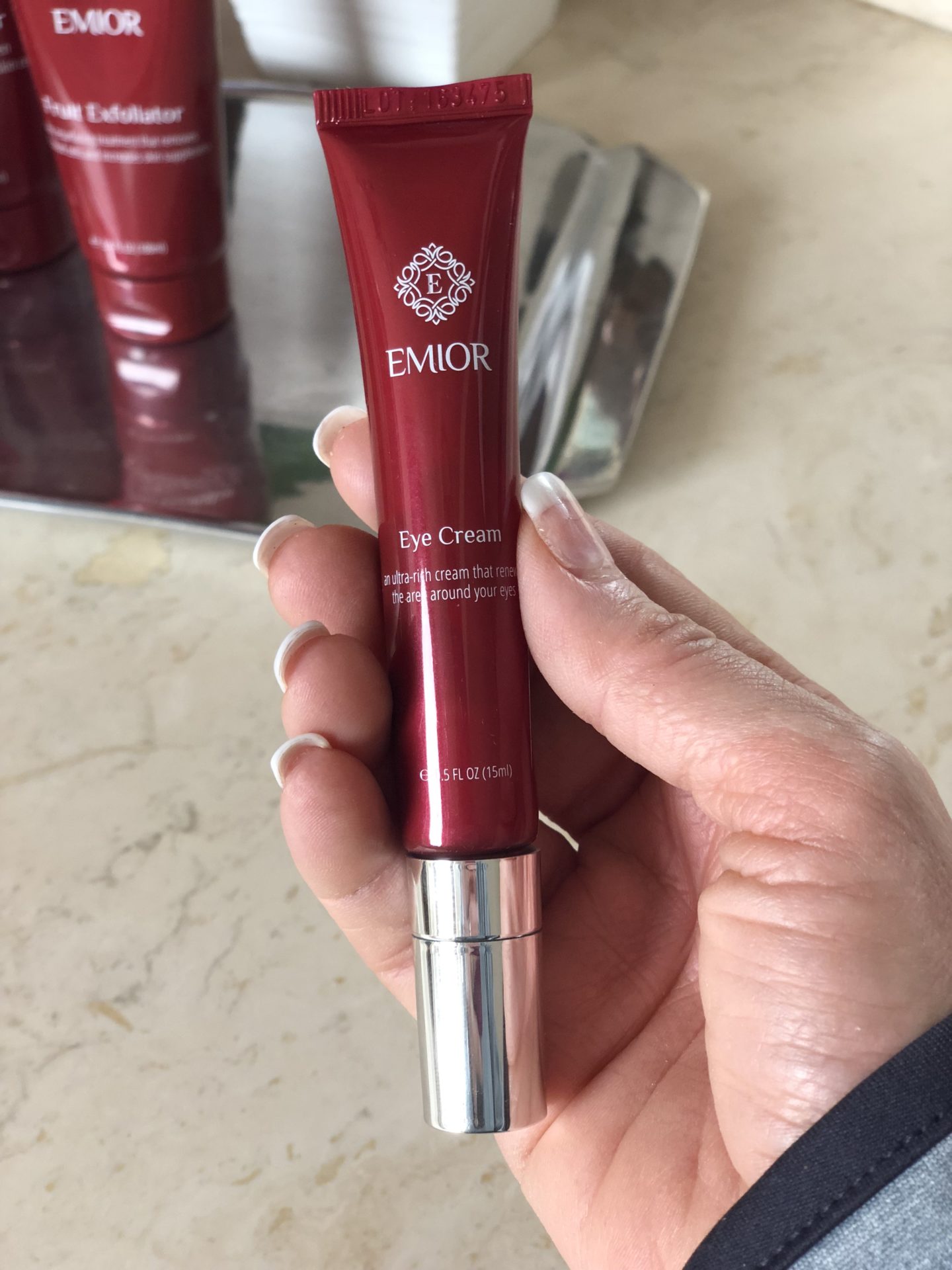 I really enjoyed using this product for 4 weeks and will continue to use it until I run out. I found that it did help my skin feel smoother and brighter. My face feels better but only plastic surgery will remove my wrinkles, but I'm okay making choices on how I take care of my skin, wrinkles and all!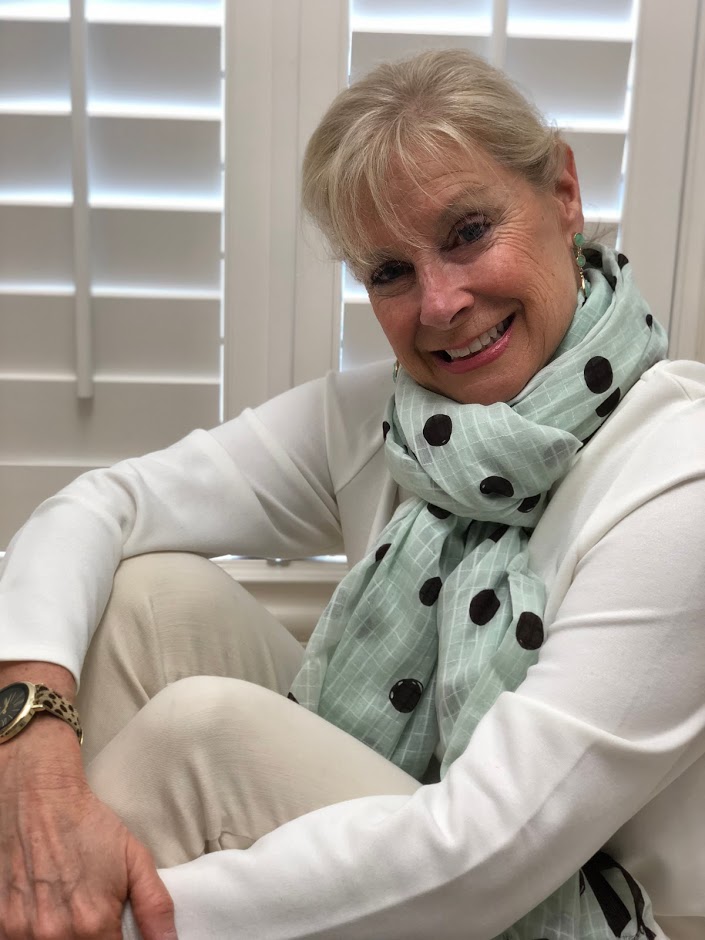 Emior offers free shipping and if you are not happy with the results they will refund your money in full with a  30 days money back guarantee no questions asked.
How are you taking care of your skin after midlife?
Thank you to Emior Skincare for sending me these products to review. All opinions are my own.
Go out and be fierce my friends!
I hope you're living your best life now and that age is just a number to you too! I would love to hear from you!