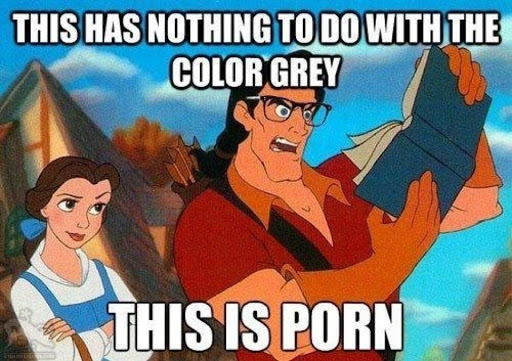 I had to update this post I wrote in 2013 because the male actor has been changed 3 times and the movie is finally coming out on Valentine's Day. 
I do not want to spend a romantic evening with my husband watching S&M. 
Anyway, here is an updated post………….
There has been so much hoopla over the upcoming movie, 50 Shades  of Grey, that I had to weigh in on the subject. 
Since I am a professional interior designer who attended a seminar from Sherwin-Williams for Color Mix 2014 at the ADAC in Atlanta, there was a lot of talk about the 50 shades of grey. Grey is the new black. Not once did we discuss a red room or how to tie a tie…….
Just today I was consulting with a young couple on their new home. They purchased a home with a different color in every room, but wanted to repaint the entire house in a great looking neutral, but not beige. Grey………
I selected Sherwin-Williams Dovetail Grey(SW#7018) for their living room, Mindful Gray (SW#7016) for the foyer, and Benjamin Moore's Revere Pewter (HC-172)for the rest of the house.
I love grey so much for rooms I even dedicated a Board on Pinterest called 50 shades of grey showcasing great rooms by designers using different shades of grey. 

Good ahead and look at the board, in broad daylight, in front of others, you will not blush I promise you.
Grey interiors look fantastic and it is the hottest neutral color. Beige is over. Grey is in and so is Greige.(Brown grays)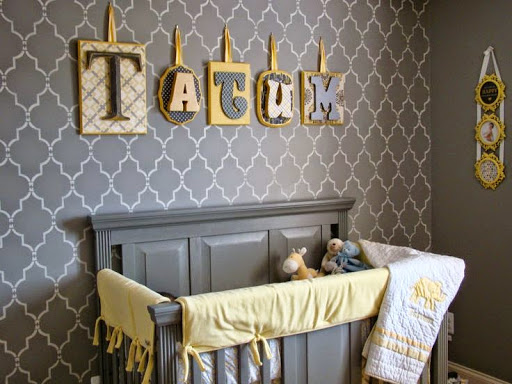 I love this grey and yellow nursery I found on Pinterest.
Or the modern kitchen below designed by Glen Peloso.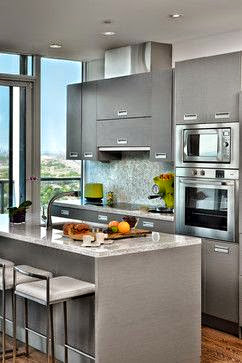 Arnal Photography
What looks good on walls doesn't necessarily translate to fashion. This bedroom is so sophisticated in grey.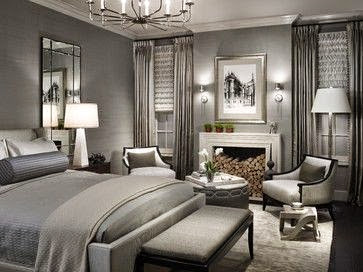 by Michael Abrams Limited
Which brings me back to the uproar over the upcoming movie about the color grey. 
I still do not get the 50 Shades of Grey, if it was meant to be about 50 Shades of Christian Grey. I read three books and still didn't come up with 50 shades of Christian. He wasn't that weird, just kinky weird and had a possessive personality.
Maybe he wears 50 different shades of grey?
Since I will not be seeing the movie, is anyone going to count if there really are 50
 different shades of grey the actors will be wearing?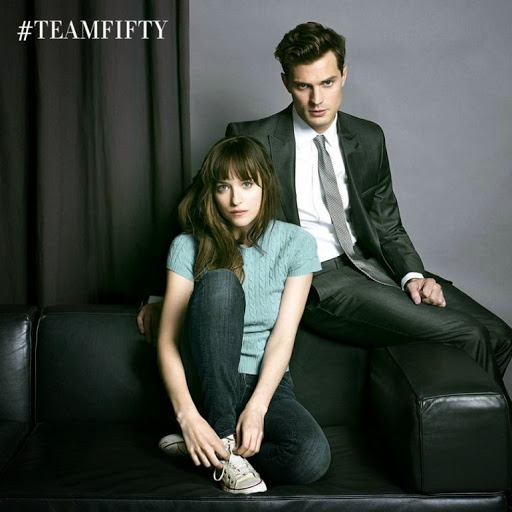 What I don't understand is how Hollywood could screw something up so easily as to confuse the color black with grey! These people are not wearing grey! Except for that grey tie….
Maybe he will wear 50 different shades of grey ties? I saw the trailer and he does have a drawer full of grey ties…
Well perhaps the little grey tie with a black suit looks better on Jamie Dornan than this grey suit he is wearing with a grey tie. It's just not working for me.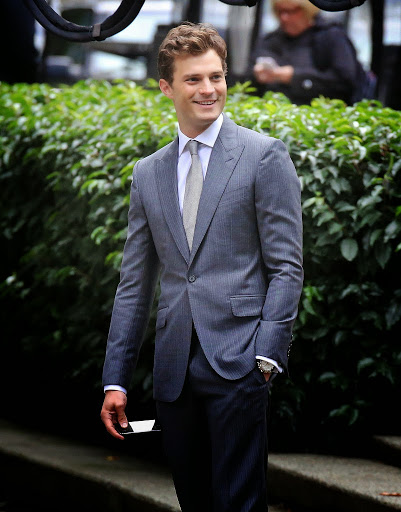 Dakota Johnson is wearing a greige wrap dress and she even looks concerned that it may not be a good choice for her. See, she is biting her lip so that she doesn't cry over this wrong color choice for her.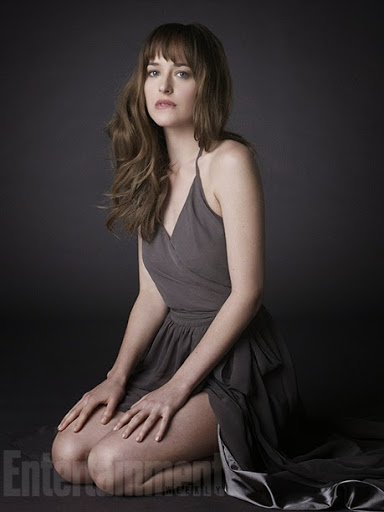 Grey is a tough color to wear and not everyone looks good in grey, which concerns me over the selection of the above actors. I can't imagine either of them will look good in grey, not unless it is charcoal grey. Closer to black. 
I think grey looks wrong on both of them.

I have collected actors, in my opinion, who could have played Christian Grey because they wear grey very well: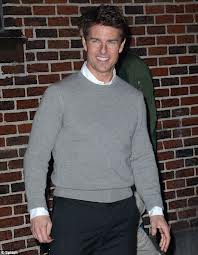 Tom Cruise looks good in grey. I wonder if he will bring a date to see the movie?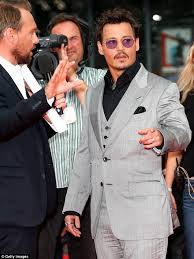 Johnny Depp looks handsome in this grey suit. Love it when he cleans up. Not into greasy hair draped over your face look.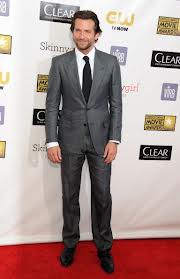 Bradley Cooper is so handsome in grey, I wonder if they had asked him first to do the movie?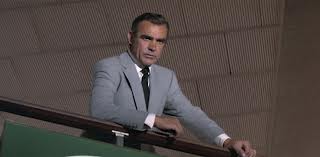 Sean Connery as James Bond, was smoking in grey. I would have enjoyed listening to his rich Scottish accent, but I would have worried about his heart and the sex scenes (85 this year). I still do not want to see a naked 85 year old man on a large scene..
And here are actors, who don't wear grey very well…………………..
 So glad these actors passed on the movie. They are just not pulling off wearing grey.
Brad Pitt and Channing Tatum would have been wonderful in the movie if they only looked good in grey.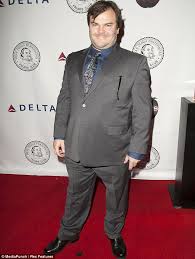 Jack Black, not so much. And the sex scenes would have been hilarious, but that isn't what the book was about.
So in a few weeks, the whole world will know if Jamie and Dakota look good in grey…….

In the meantime, please enjoy these YouTube videos of Ellen Degeneres and SNL did for the upcoming 50 Shades of Grey…..


https://youtube.googleapis.com/v/_H_xYo9UD5I&source=uds
  SNL's 50 Shades of Grey Audtions! Funny!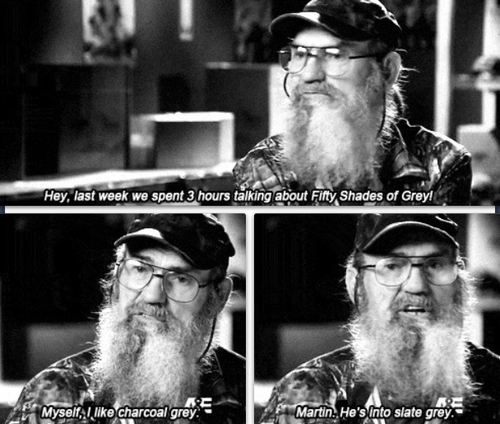 Laters, baby………..

Follow me on Instagram, Twitter, FaceBook, Houzz,LinkedIn, and Pinterest too!