Could be, but this room was completed in the summer of 2014.
All because my New Jersey clients contacted me.
I love getting emails from my clients in New Jersey. They are usually asking me about the project we did together in the past and had misplaced the color schedule or the phone numbers of my contractors.
No problem, I've got it.
Then I get an email from one of my favorite couples with an SOS flag assigned to it. They want me to recommend another interior designer(New Jersey based) to help them with a few new projects in their home since I have moved to Atlanta and can I recommend someone just like me?
The only problem; there is ONLY one me, so I asked for more details.
They needed the master bathroom renovated with some universal design elements added to it, for the "just in case moments" we run into as we age in our homes.(More on the bathroom after it is published next summer in Design NJ– WooHoo!) 
They wanted a few minimal updates in the kitchen (my botox renovation).
Needed to get rid of the ugly green carpet and revamp the living room. Whoopee! 

New furniture to replace the large sectional that had overstayed its welcome.
Okay,I've got that.
After discussing how we can work together long distance, my clients got it too.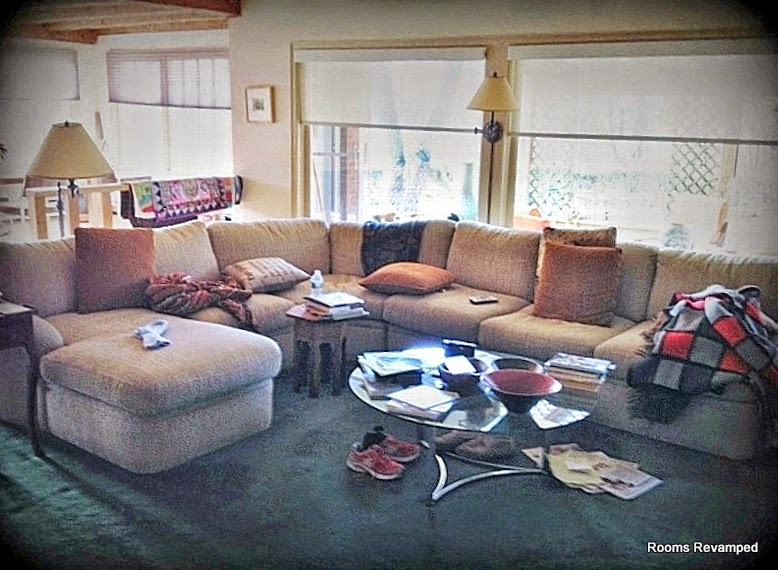 Before photo of the large sectional and dark green carpet
What unfolded was a gazillion emails, a few phone calls to clarify and reassure we were going in the right direction, and a Pinterest board to share ideas on..
This project was designed and specified completely online and executed in New Jersey. It is my online interior design service I offer to clients. My New Jersey clients sign up for this service with no questions asked, because we have an established relationship and they trust me. 
Or as one of my clients said to me this year when I redid their family room in New Jersey online with them , "I was saving their marriage".
What made this project so much fun was that this couple loves and appreciates mid-century modern and an Eames Lounge Chair jump started this project..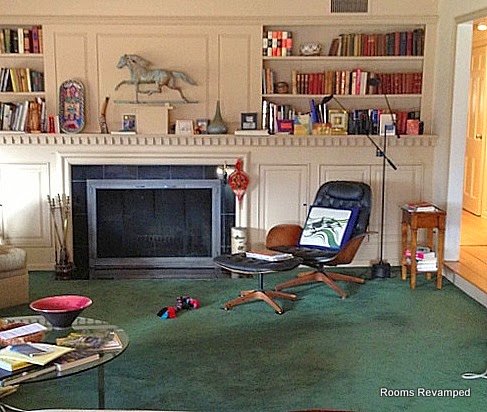 Eames chair started this project and ugly green carpet was the catalyst
Have you noticed lately that Mid-century Modern is making a comeback with the younger  crowd under the age of 40?
And it's not because of Madmen either……….
Just pay attention to rooms in interior designer's portfolios and see Midcentury modern furniture sprinkled among rooms and many people look at it as modern furniture, not furniture that was created  mid century..
 The clean, minimalist, designed styled furniture is now the rage, and my client is well versed on this design style. She even can beat players on Jeopardy on the subject of mid-century modern! I didn't have to educate them, they knew.
Becky Harris has written over 331 articles/ideabooks on Houzz about Midcentury Modern but my favorite article is about Mid-century Modern chairs. Please read her articles to be enlightened. Or I can completely plagiarize her articles…
The only way to accomplish working with my client is to select retail stores that specialized in Mid-Century Modern. If they need to see, feel, and sit in it, it has to be specified by a retail store. 
My go to store for this project was Design within Reach since there was a store in Princeton for them to actually see our selections. I did my research and selections at the Atlanta location.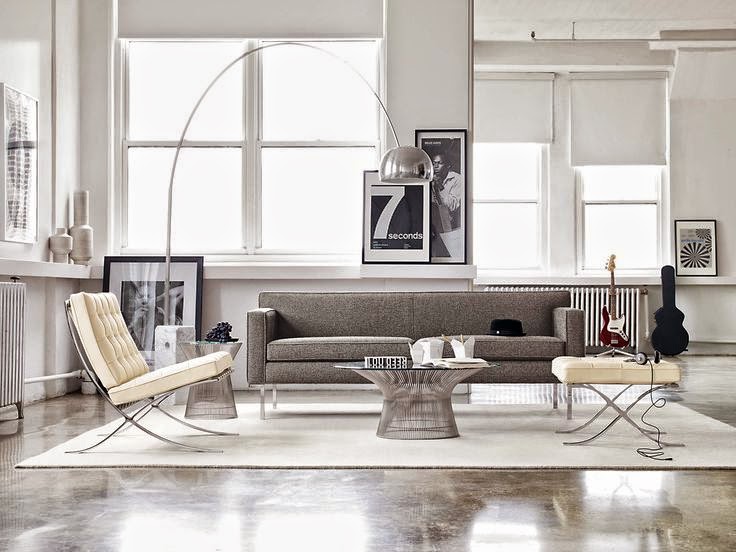 Design within Reach
3 Chairs that are popular for interiors

.

You can also add these little gems to your room to give your space a modern look with a bit of history in each piece.
1. Barcelona Chair 
Ludwig Mies van der Rohe ca.1929
 is used quite often in interiors. Designed in 1929!! Amazing!!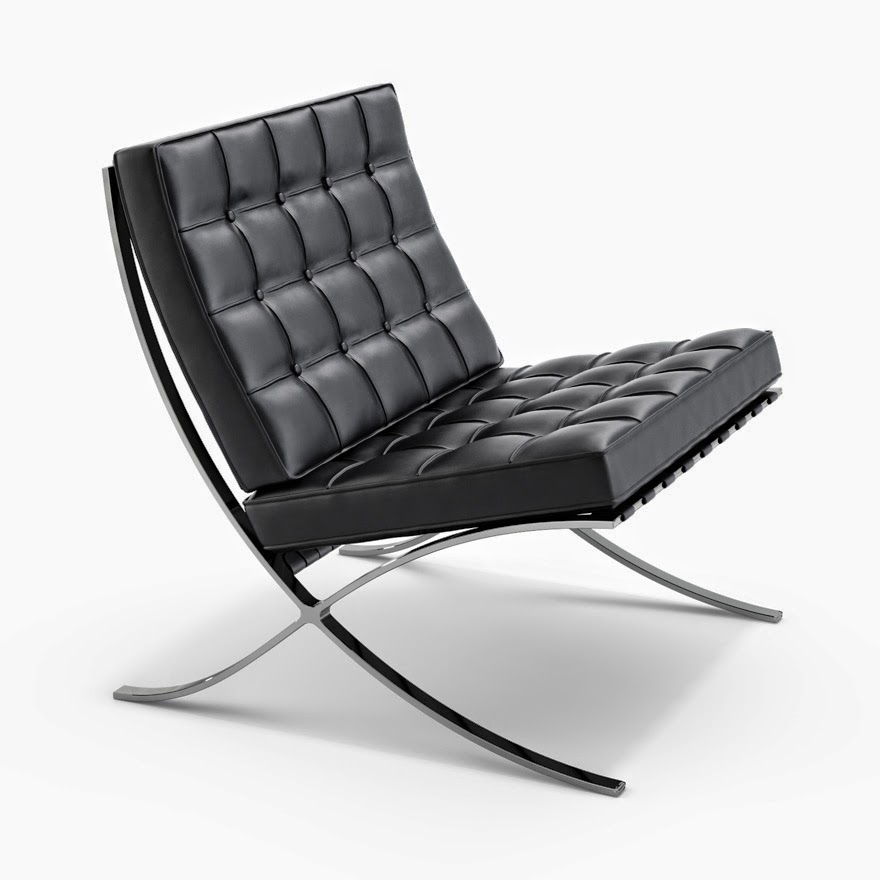 Barcelona Chair
Ludwig Mies van der Rohe ca.1929
3.) Egg chair by Arne Jacobsen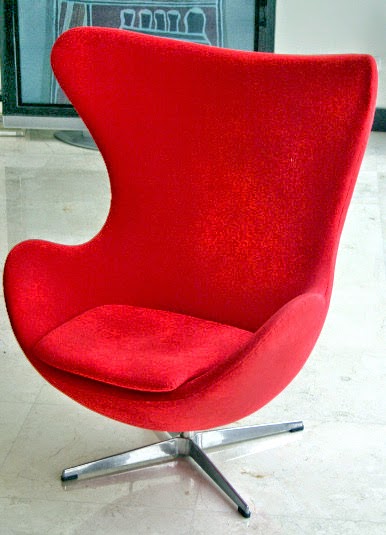 Egg Chair by Arne Jacobsen 1958
The living room selections:
The Final results: Simple, minimalist Mid-century Modern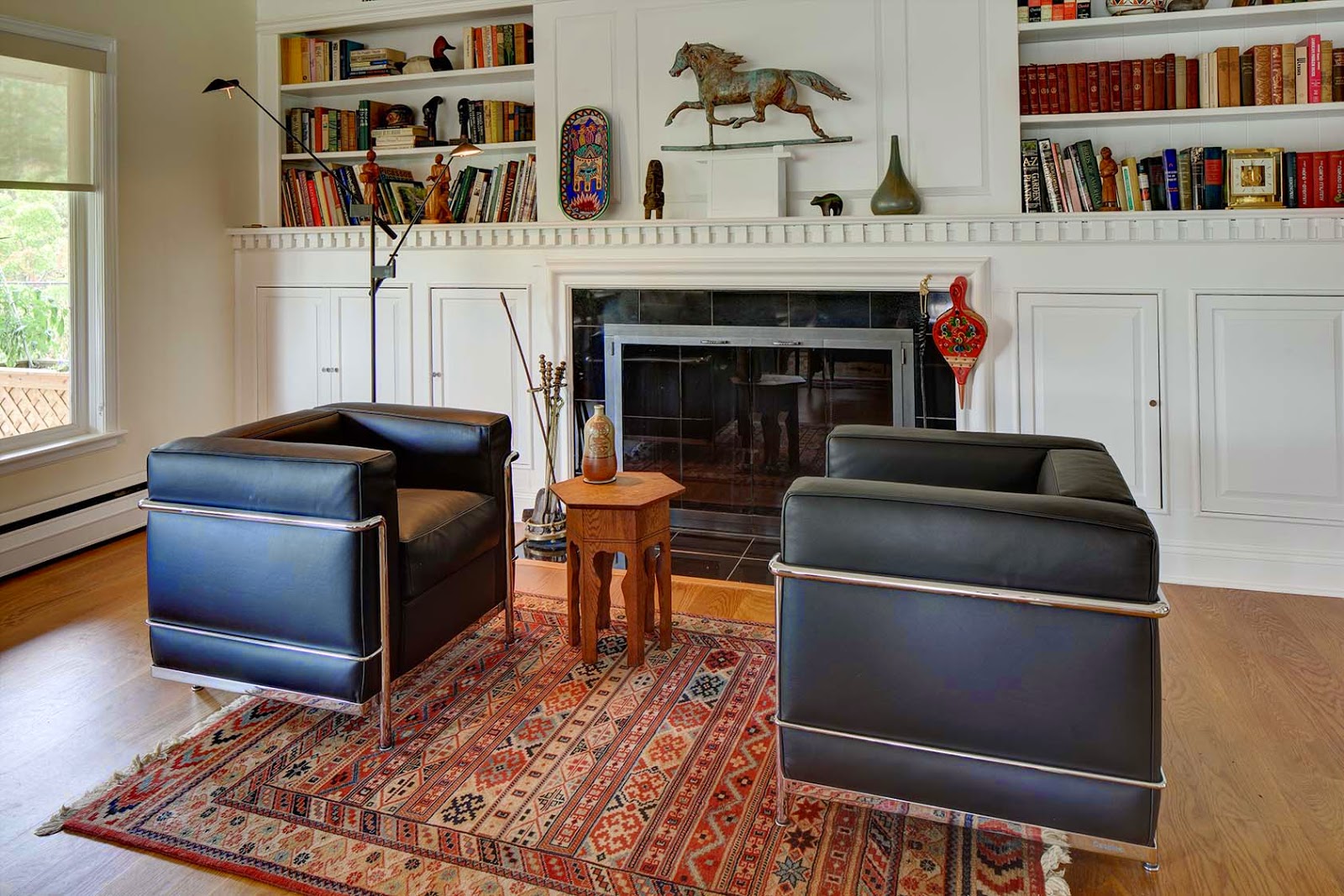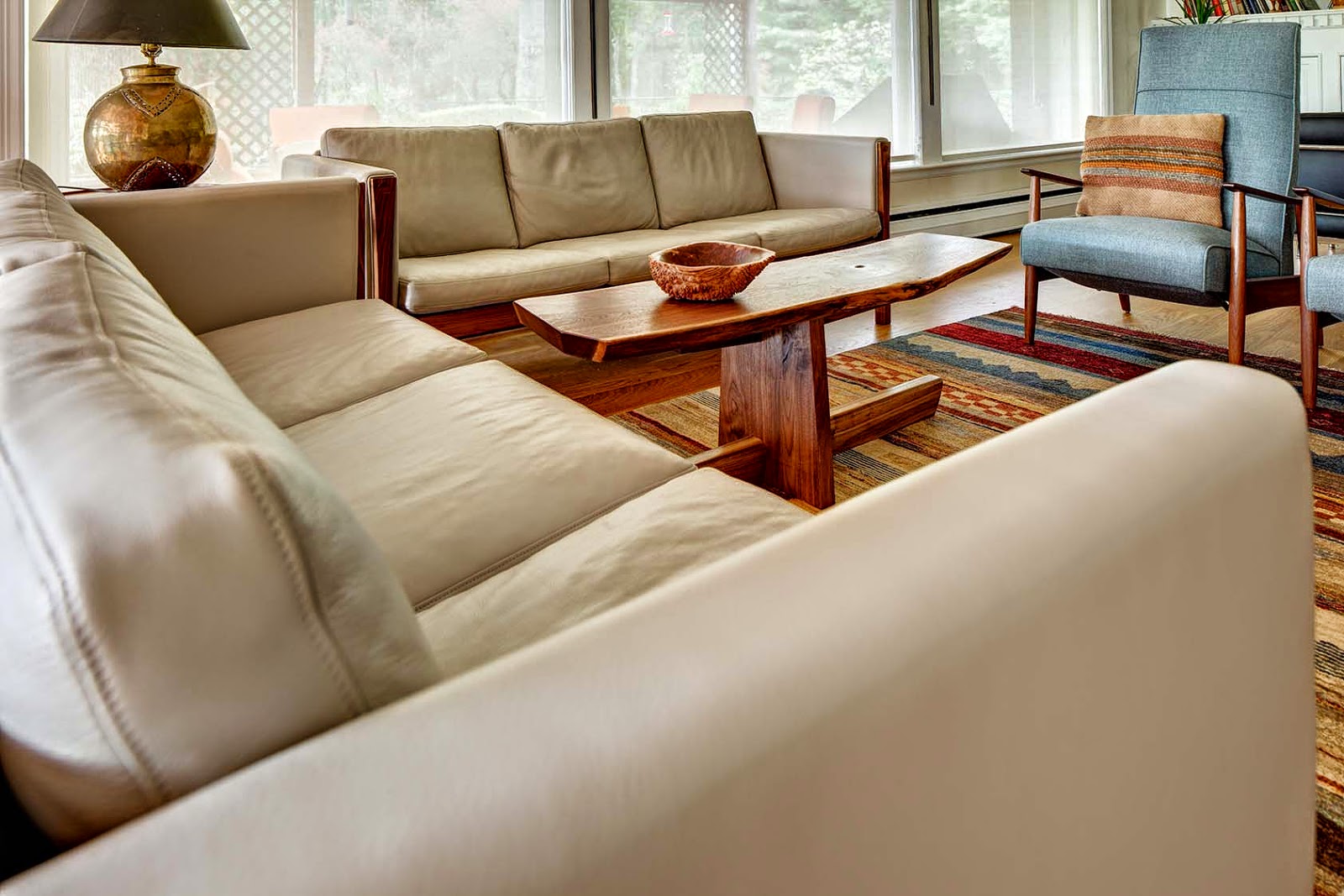 The single plank coffee table was custom designed by the Willard Brothers of Lawrenceville, NJ.
The rug was purchased at Bloomingdales.

Online designed by Robin LaMonte with so much help by my Mid-century modern loving clients.

I will be busy cooking up a storm next week so I share my post from last November with you!


Follow me on Instagram, Twitter, FaceBook, Houzz,LinkedIn, and Pinterest too!
Happy Thanksgiving!!