I have this wonderful male executive client who wanted me to decorate his apartment and he had only two requests:
Make it modern….
Make it easy to maintain…
Make I introduce to you a minimalist modern luxury bachelor pad…..
Since my client works from home a few days a week, I added his office space into the living room area instead of hiding it in his second bedroom.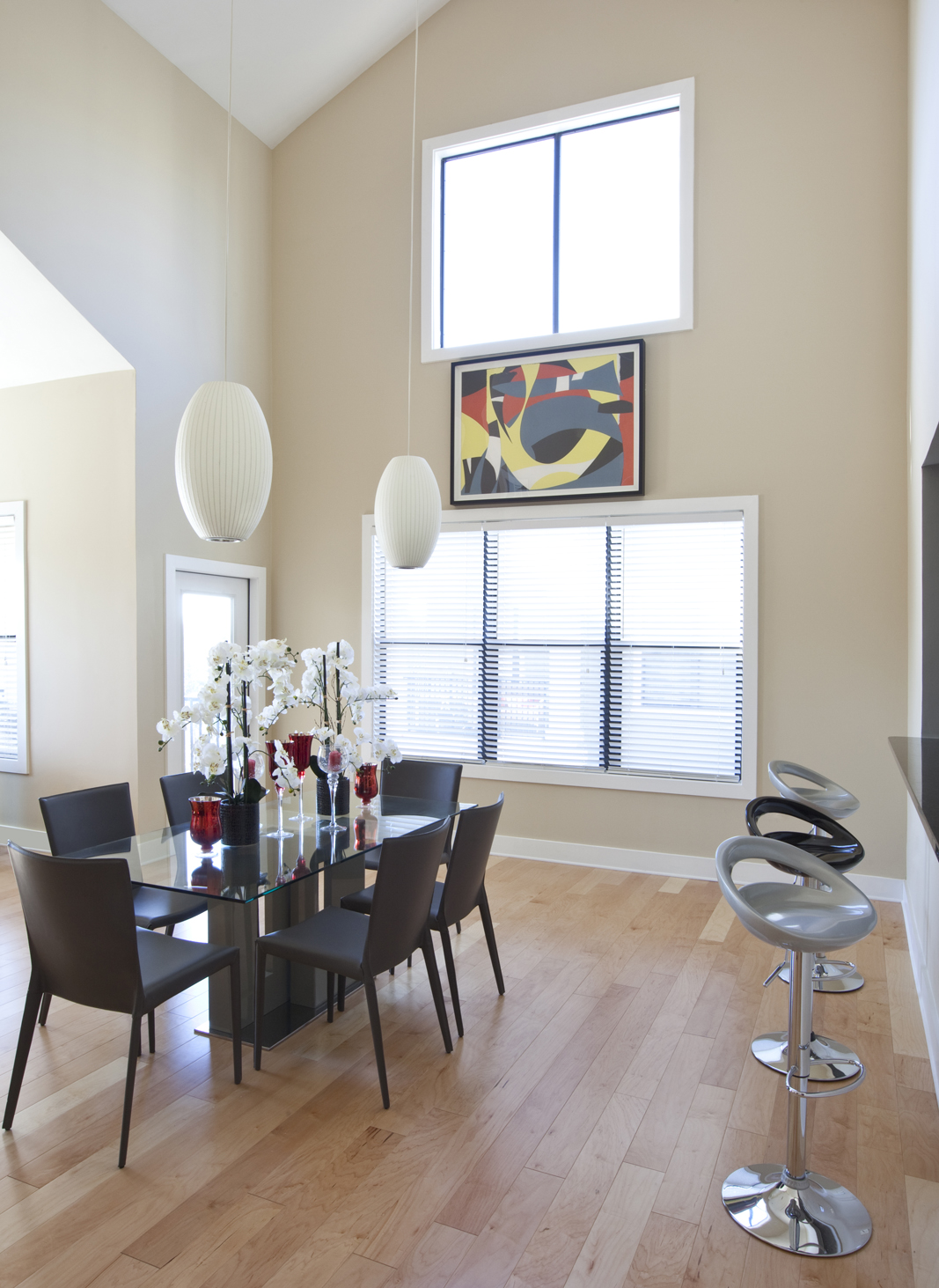 I used a small bachelor's chest that fit perfectly in this little niche as his mini bar area.
In his kitchen we replaced his black tile with copper penny tile and painted the walls grey.
The copper penny tile picks up the copper flecks in the granite.
And when he has guests over, his coffee cups speak for him….
In his master bathroom I removed the standard one large frameless mirror and installed 2 black tiled mirrors, modern lighting, and wallpaper to update his bathroom.
My client's favorite part of this project was replacing his builder grade closet with a custom built in closet. We even took the door off so that he could admire the closet!
 All photos were by Christina Wedge Photography 
Follow me on Instagram, Twitter, FaceBook, Houzz,LinkedIn, and Pinterest too!