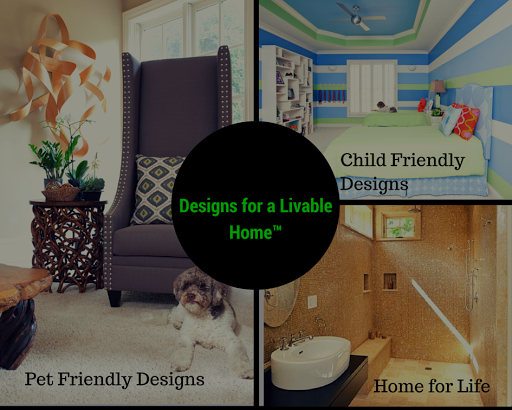 Someone recently inquired how to incorporate my design concept, Designs for a Livable Home™ after seeing my YouTube video (shown at the end of this post) in their home project. They lived in Chicago and needed tips on creating a Child and Pet Friendly Home. 
We spent 20 minutes discussing their children and their dog's behavior and came up with some decorating solutions. 
I will share with you decorating tips based on the different design concepts I integrate into my designs for my client's home.
Even if you do not have specific issues, by incorporating any of these design tips, you will increase the value of your investment in your next project by avoiding redesigning, repurchasing, or renovating your home down the road if you adopt a pet, become parents, become a multi-generational home, or plan to live in your home for a very long time.
Each design concept addresses my client's needs based on their daily lifestyle. This is not a one size fits all design for all my clients, this is a custom designed plan.
I design to make my client's home more livable for THEM. And for you too…
1. Child Friendly Homes
When designing for a family with small children I take into consideration the age of the children, are they budding artists, or future gymnasts, and where do the children eat, sleep, and play?
In December I decorated a room for the 2014 Christmas at Callanwolde and little children are encouraged to attend this event because of the breakfast with Santa event held every weekend.
People loved my room, and many commented that they would NEVER purchase a white sofa because they have children!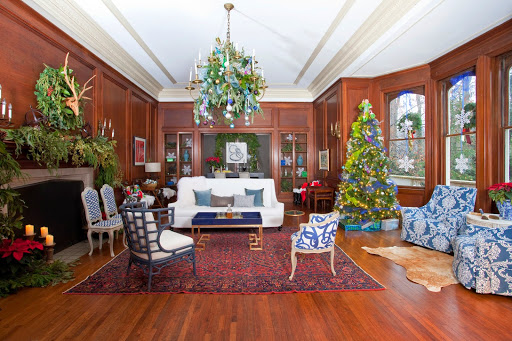 Every fabric on the furniture in the showhouse room was Teflon treated because the risk of damaging the furniture is higher when in a public format. I knew little people high on sugar laced candy canes would visit my room with their parents in tow. 
Considerations in designing child friendly homes:
Use durable fabrics- leather, outdoor fabrics, high performance fabrics, stain resistant,Teflon treated, washable or slip covered furniture.

Round edges on furniture to prevent bumps.

Use built in bookcases, not stand alone for your little gymnast.

Create a play area within your family room that has a "10 second tidy" rule. The living room below has a large storage ottoman that is the "10 second tidy" for the young family. Or consider it a "dump and hide" storage solution.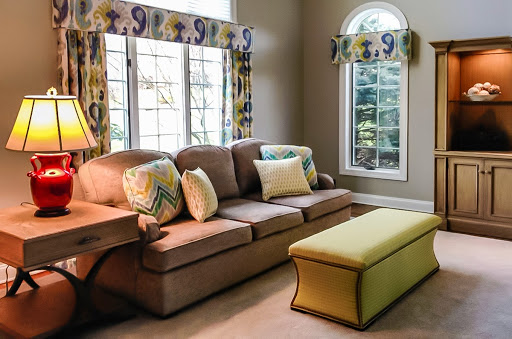 Well built frames on furniture- 8 way hand tied is best,springs alone do not last with gymnasts.

What type of flooring is used in child friendly homes? Carpet for crawlers.Tile or vinyl hardwood for spillers. Hardwood floors for the Tom Cruise playing air guitar while wearing underwear performers.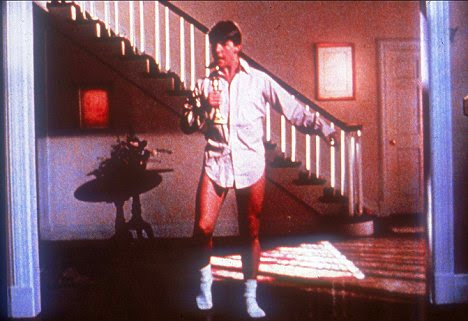 Scrubbable paint for walls for the little artists. Eggshell and semi gloss finishes works best.

Use their art and craft pieces to tell their story in your home.

Create a safe home by putting toxic chemicals in high cabinets in the laundry room, kitchen, and your bathrooms. 

Use low VOC paints in a nursery or child's room. 

Stay away from furniture that a child wants to crawl up on and jump off.

Use monitors and sensors always around babies and children. Bathtubs, pools, beds, and kitchens are health risks.

Be a minimalist decorator if you are worried that you gave birth to Destructo Man. Less is more and they get bored in rooms they cannot destroy.
2. Pet Friendly Home
This family room photo above needed to address little girls and 3 cats (with claws). Teflon treated high performance velvet fabrics and cotton from Kravet were used as well as nail heads to prevent the cats from clawing the edges of the furniture. Plus a squirt bottle for the misbehaving cat.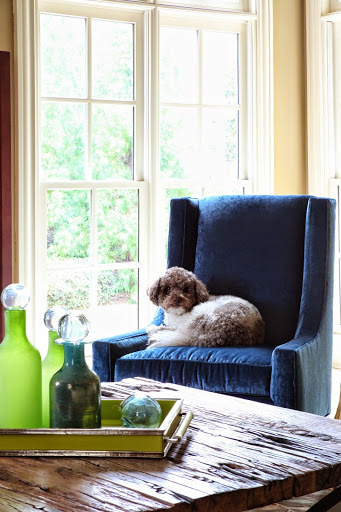 I get more requests to redesign homes with dogs than I do cats with claw families. 
We have Bruno, and my home is very pet friendly. We have leather, and high performance velvets on our furniture,hardwood and travertine floors. Bruno is not allowed to sit on furniture when we are home but that doesn't stop him from enjoying it while we are away.
Considerations when designing for pets:
Again durable fabrics- Stain resistant or leather (which is a great fabric for dirty paws and easy removal of pet hair, but it needs to be tested with a fork for claw marks), no loops in the fabric to snag with claws, washable slip covers, washable fabrics, or choose fabric that matches you pet's color.

What type of flooring?  Hardwood and tile for the untrained pets. NO Wall to Wall carpet (soiled carpet is costly to replace). L

ow pile area rugs -no loops in the rugs to catch claws with. Stay away from shag area rugs if your pet thinks it is outdoors (think about it)! Easiest way to remove pet hair and surprises from pets is a no carpet home but hardwood floors get beaten up with dog claws. Opt for engineered or laminate wood flooring. Tile is best for pets.

Invest in a good vacuum.

Scrubbable paint for walls- you would be surprised how dirty walls get from the dog's coat  or when they drool.

Where doe the pet stay when you are away? Create a destroy free safe room. Or not…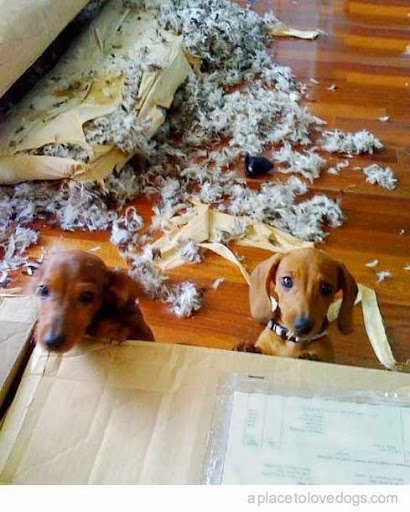 Window treatments are questionable if your cat likes to crawl or your dog wants to look out the window. Even the window sill will get destroyed from dogs who love to look out the window. Rubber pad or use plastic protection on your windows if your dog tends to hang out there while on the look out.

3. Home for Life Design
Probably the most valuable design

 concept is creating a home that is safe,healthy,will adapt to your needs as you retire and/or encounter physical challenges.

 I witnessed this first hand two years ago when I had to

recover from foot surgery after playing tennis.

 This design concept is also used for people who live in a mult-generational home. 
Consider the following
 design solutions that come under my umbrella of Home for Life Designs:
Stepless or mimimal steps at one entry that is covered against weather, with hand rails.

Wider doors, stairways, and hallways 

Well lit hallways and stairways

One bedroom and bathroom on the main floor- add a bench in the shower and reinforce the shower walls for possible grab bars in the future.

Walk in- zero threshold entry shower

Overhead lighting in the shower

Raised height toilets

Slip resistant flooring in the bathroom

Illuminated light switches for night time strolls 

Adjustable handheld showerhead in shower, it's also great to clean your dogs too!

Lever handles on the doors

Pullouts or drawers in base cabinets in the kitchen

Pullout spray faucet in the kitchen sink

under cabinet lighting in the kitchen

Table height counter area for people who need a chair or use a wheelchair
HVAC filter located at floor level

Carbon monoxide detectors outside the bedrooms

Exterior motion sensor lighting at the exterior doors

Fire extinguishers on every level of your home
Or watch my YouTube video
Better yet, call me when you need help designing your livable home!


Follow me on Instagram, Twitter, FaceBook, Houzz,LinkedIn, and Pinterest too!