The 2015 Atlanta Symphony Decorator's Show House is now open to the public and it has been a wonderful experience meeting the interior designers, show house committee, media, bloggers who have posted photos on Instagram, tweeted, and are showing off my kitchen.
TV crew for WSB shot a 30 second commercial in the showhouse while we were still painting the floorcloths.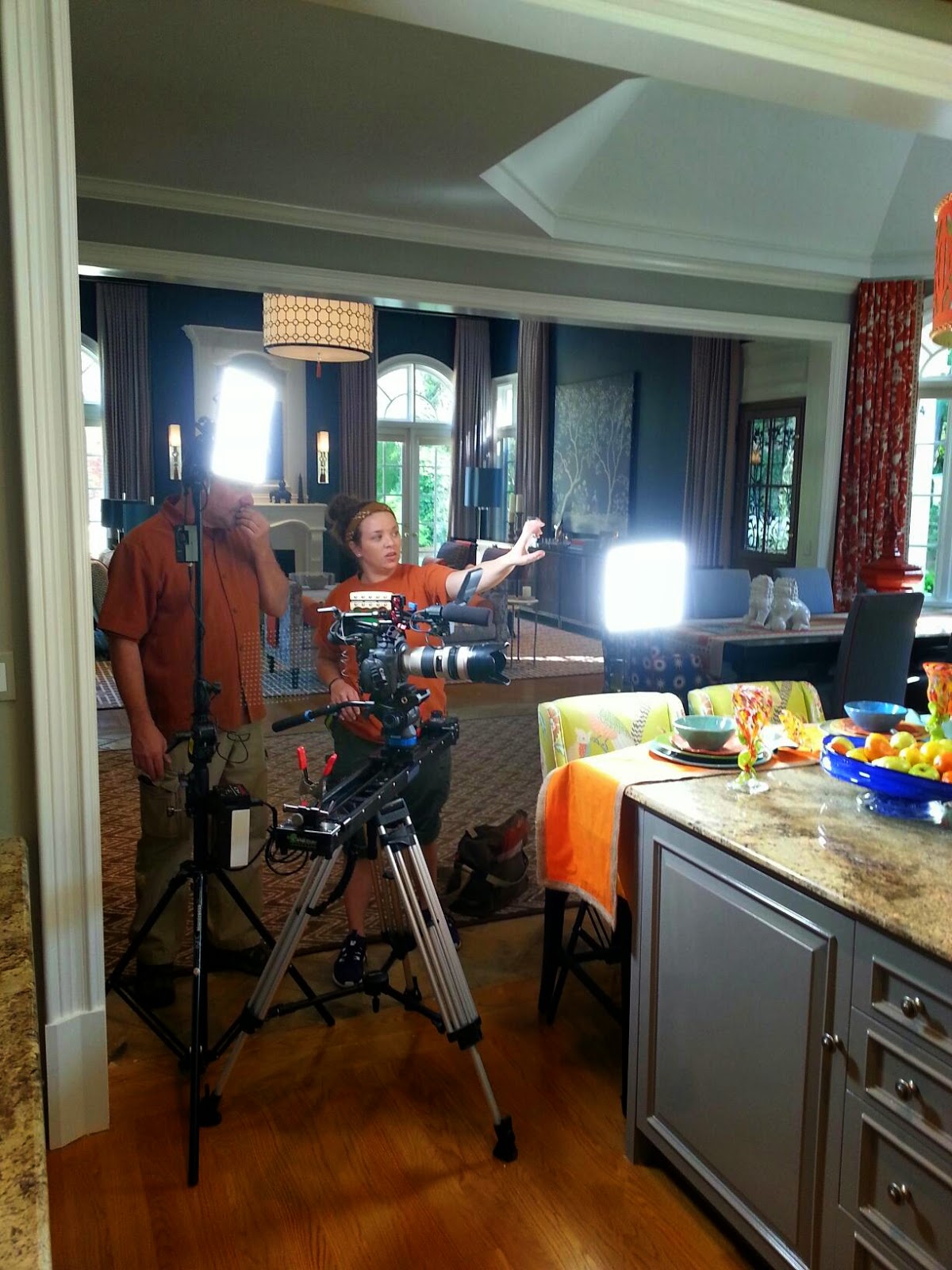 Media people come in and move everything around to create their perfect shot.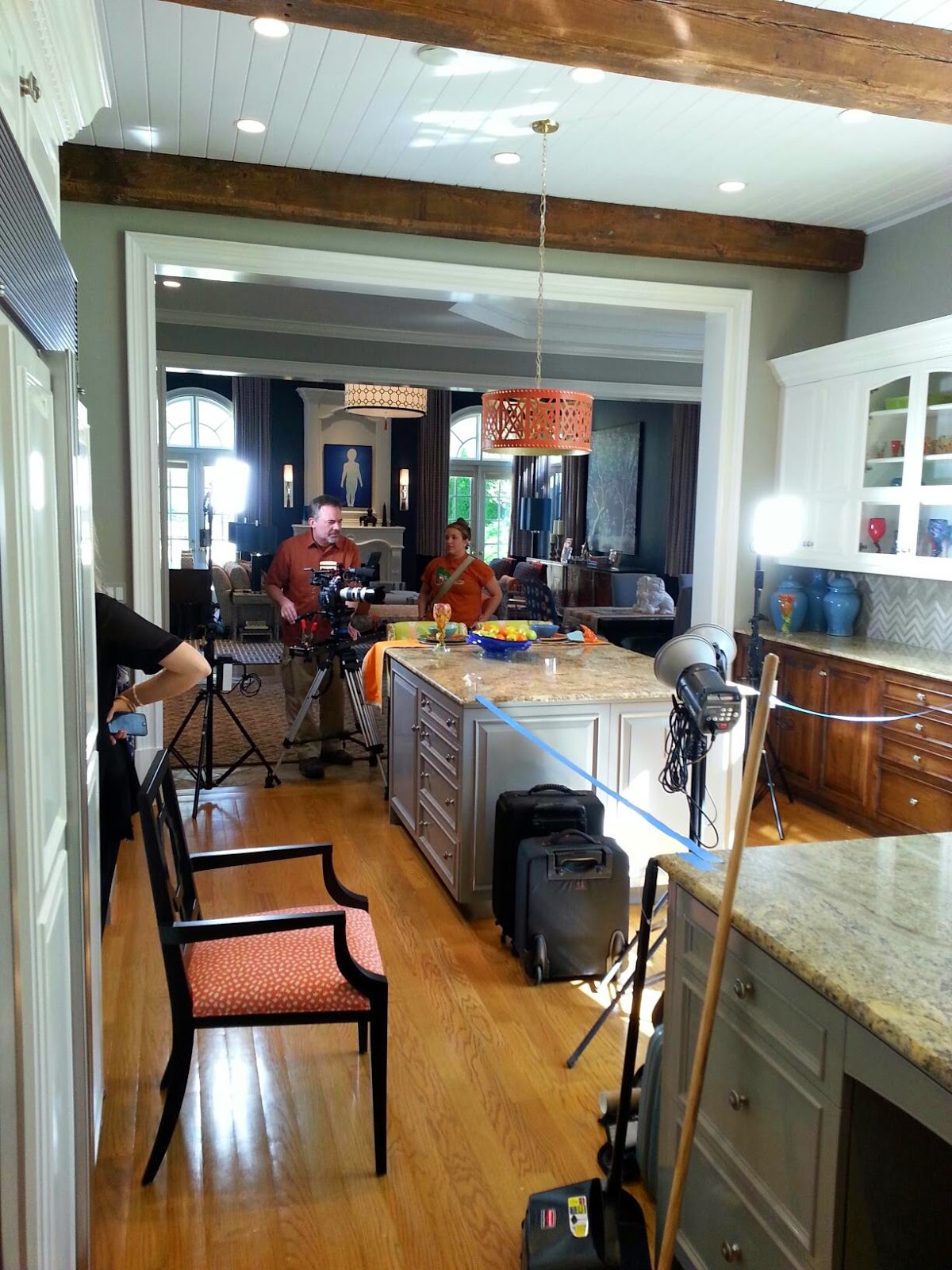 See the blue taped off area? The floorcloths were wet and we didn't want anyone walking on them.
In the
 30 second commercial  you can catch a glimpse of my kitchen looking into Vern Yip's breakfast and family rooms. We looked like we co-teamed on our rooms for the East wing but we never knew what the other one was doing until installation day.
His blues, grey, and orange accent colors complimented my kitchen and vice a versa.
Many thanks to the wonderful people who helped me create my
Botox Renovation™ 
On The Surface Faux Finishes

Thibaut Wallcoverings and Fabrics

TileBar

Benjamin Moore 

Gregory's Paints and Floorings

Taylor Burke Home

ISD Custom Designs

Williams Sonoma

Nate Nardi

Whimsical Wares

R Wood Studio

Fortunata

Melanie Royal Stencils

Wonderful ASO Show House team and committee, especially Tom Torrey and Allyson Kirkpatrick