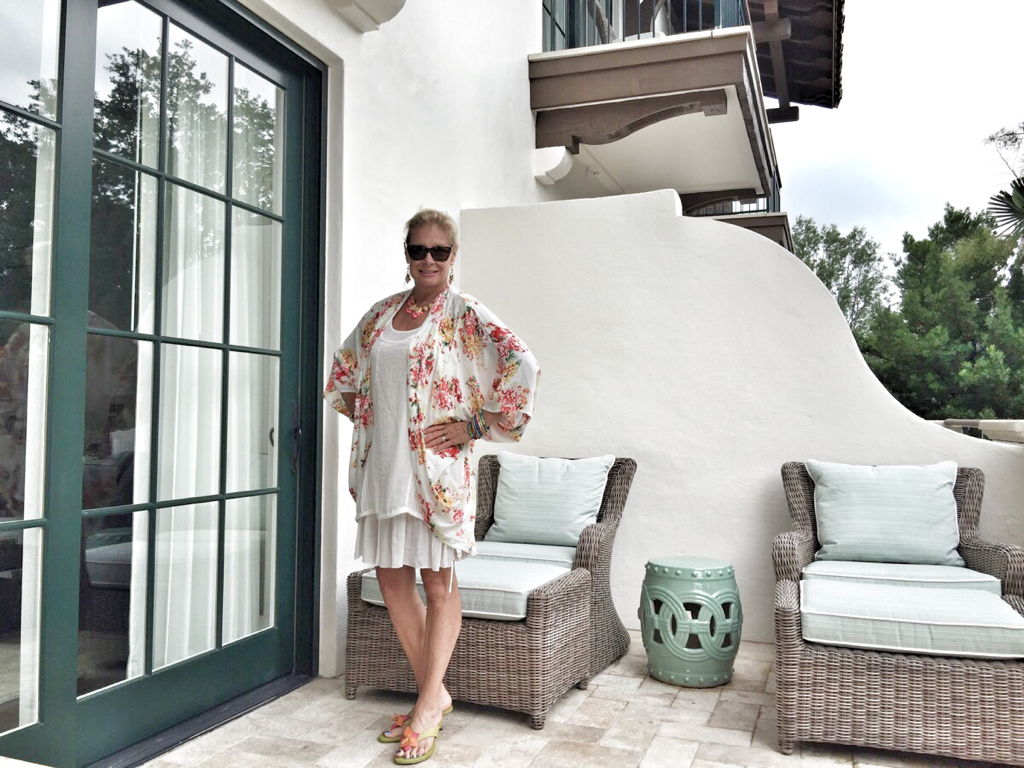 My husband treated me for our anniversary to a wonderful week at the Cloister on Sea Island, Georgia.
This 5 star hotel is also home to a 5 star restaurant, the Georgian Room.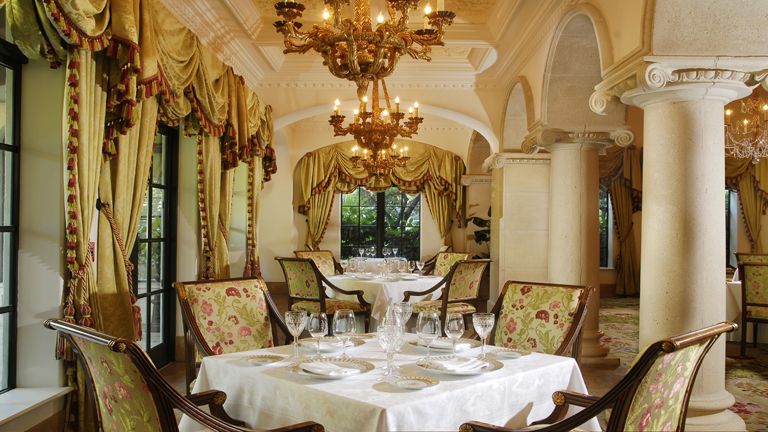 This dining experience requires a suit or jacket for men and dresses preferred for women.I packed my summer white 2 layered gauze dress(already wrinkled, which perfect for vacation) and this great kimono jacket I purchased from Fabrik in Atlanta.
I am not fond of wearing sleeveless dresses in a restaurant and always bring a wrap or lightweight jacket to cover my shoulders. The air condition is always set to freezing in restaurants where they require men to wear jackets.
I wore a Kate Spade necklace that was given to me by my son for Mother's Day last year and fun thong style  sandals .
I also prefer to wear loose fitting outfits when on vacation because eating while on vacation is just    too much fun! I'm not cooking!!! it?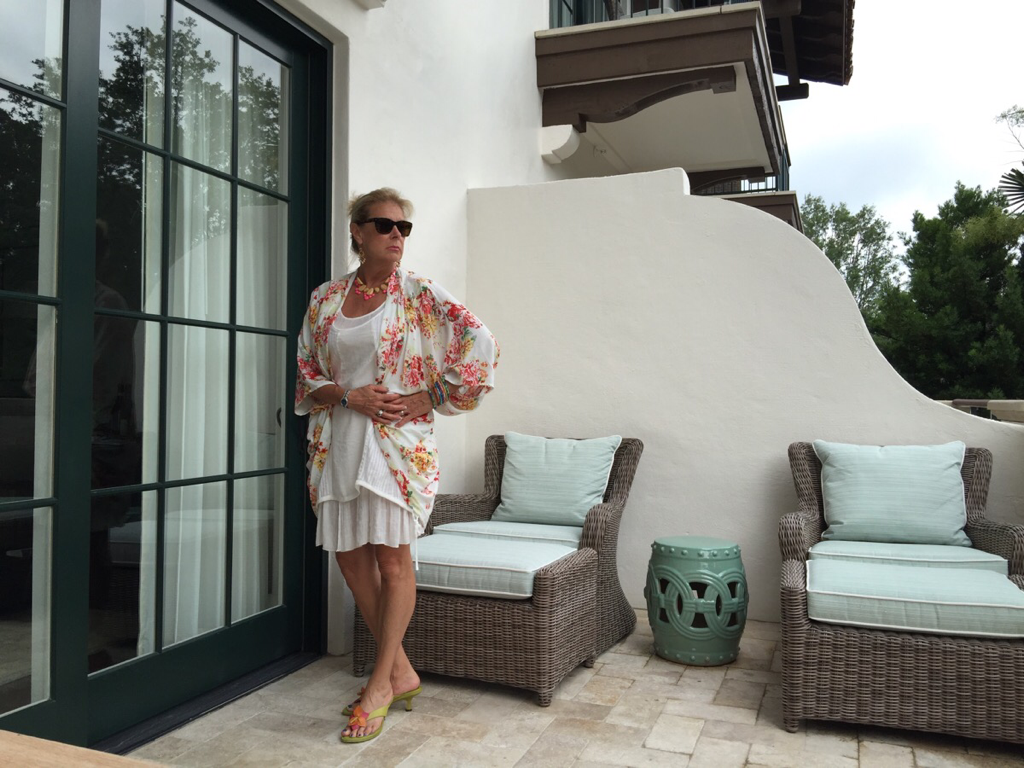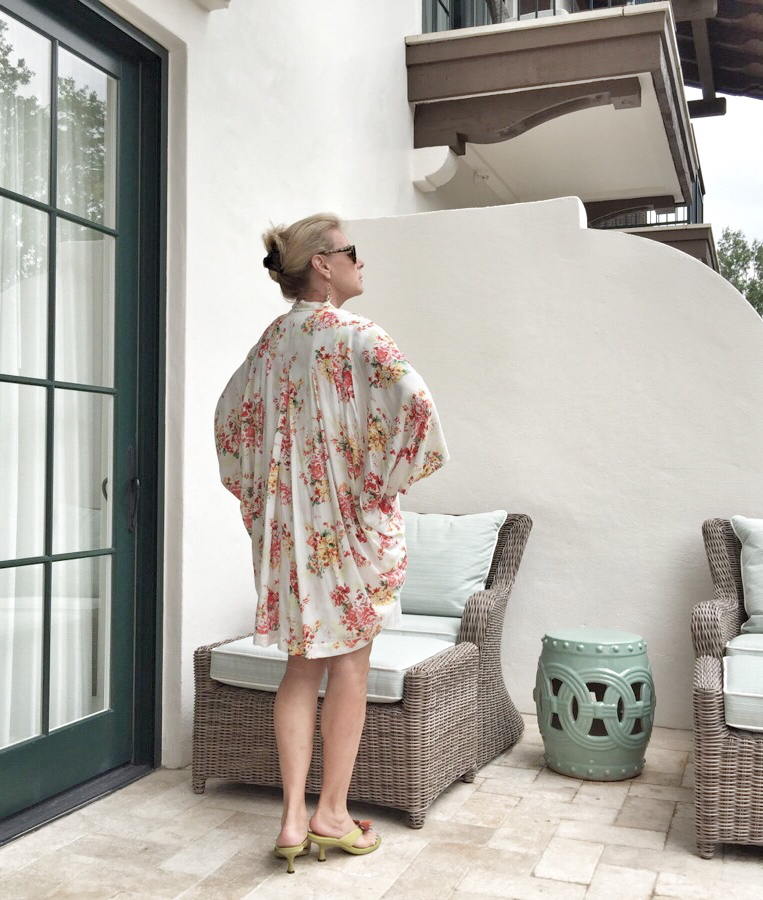 Do you see the pleats on the back of the kimono? Sometimes the details of an outfit are on the back and not the front.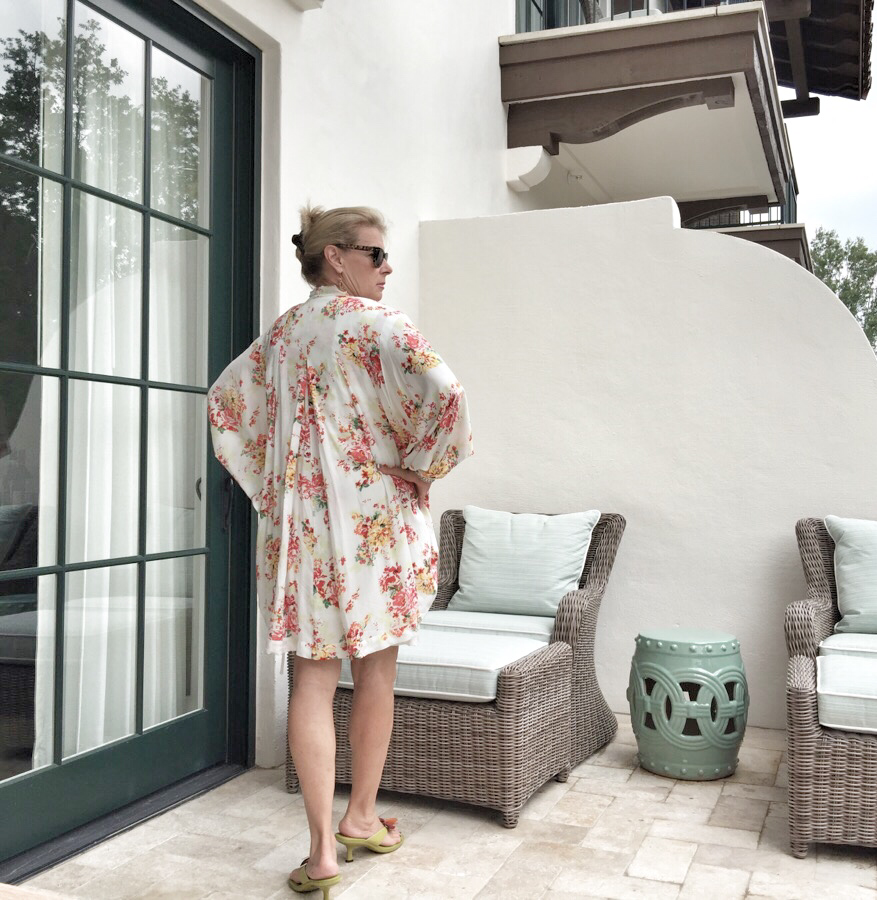 Gotta run! A delicious meal is waiting for me!
Ciao!
Thanks for stopping by!
Follow me on Instagram, Twitter, FaceBook, Houzz,LinkedIn, and Pinterest too!