Ladies,
Do you shop in the Junior Department or do you feel the styles are too young for you?
I normally bypass the junior department section and make a beeline to the Misses/Women's department.
Sometimes the stores are laid out where you never see the Junior section because the Women's section is next to the Spanx display on the second floor and the juniors are on the top floor, next to the thong underwear display. (Which I say, why bother?)
Anyway I was in a department store on a mission to buy my favorite Chanel blush and this outfit caught my eye on a mannequin. (My mother is known for buying everything on a mannequin these days because it makes her shopping decisions so much easier. And did I day she's 80ish? "Life is too short to figure out how to pull an outfit together that's what the store stylist is supposed to do. That's their job for goodness sakes!" Would be her response to me after I complimented her on her newly acquired Chico's outfit.)
So without skipping a beat I purchased the dress and marched right out of the junior department feeling that this outfit would look good on a 50ish woman.
I wear leggings when the dress is a tad shorter than my preferred length and my open toe booties complete the outfit.
I think department stores should have a trendy section not a junior section. I am old enough to decide for myself what style appeals to me. You will never see me in ripped jeans because that's not who I am, but I like to think I am fashionable without being too old to wear some of the current trends.
This dress would have been lovely in the women's section but I wonder if marketing it as a "Junior label" sells the dress better.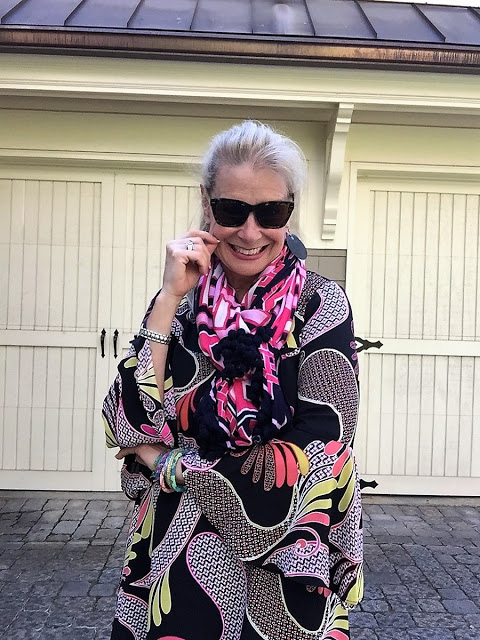 No worries, I can share this outfit with my 28 year old daughter.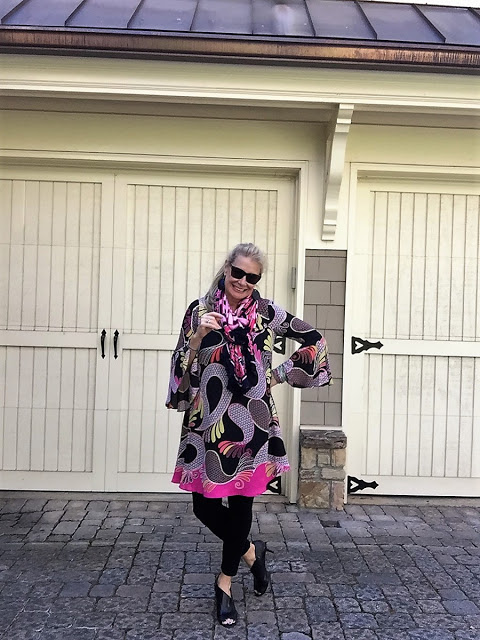 So what do you think ladies?
Thanks for stopping by!
I would love to hear from you!
Follow me on Instagram, Twitter, FaceBook, Houzz,LinkedIn, and Pinterest too!