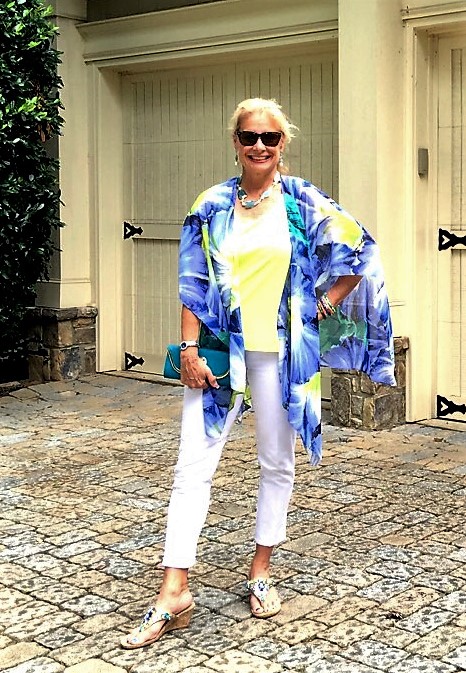 I am off to meet with two clients today and I love this this outfit (from Chico's ) as a way of introducing myself to new clients.
Happy bright colors and flowing tops.
It is my signature style: easy breezy, just like my personality.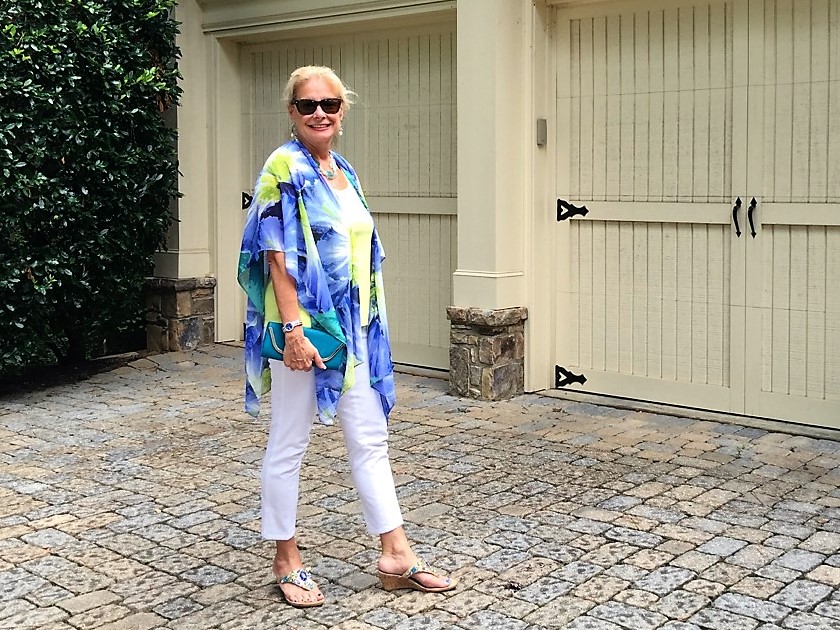 I have discussed on my blog before about how important first impressions are and my appearance is a  very important part of my interior design business.
How you dress and how you look in front of the general public, whether on social media, or on your website is all a part of marketing yourself . I don't care if you're an interior designer or in another professional field.
First impressions really do matter and may be the determining factor on whether a  prospective client will pick up the phone and call you.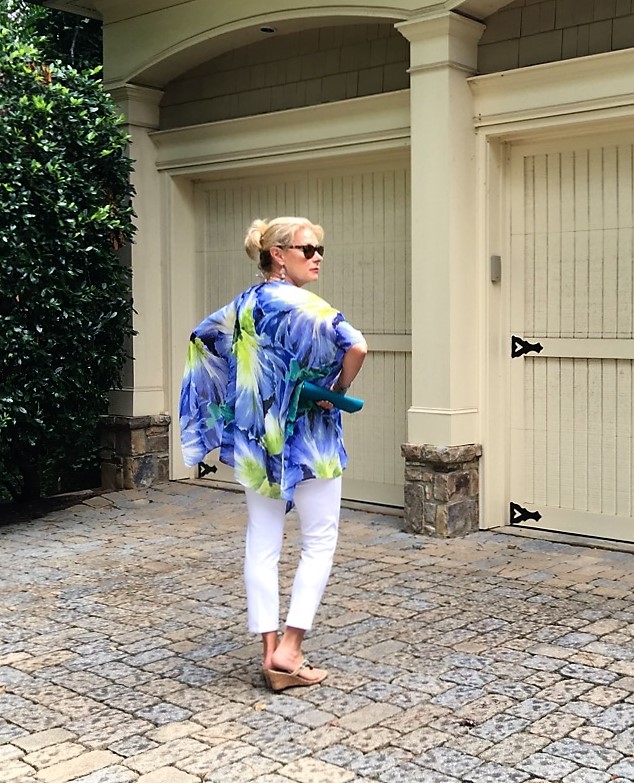 I may be at a disadvantage as an over 50ish interior designer, but I want to project  a fun and youthful personality to my clients, whatever age they may be.
Happy colors fit my personality, flowing hide my flaws, and chic lets my clients know I am a really good designer because I know how to dress! LOL!!
Well, wish me luck!!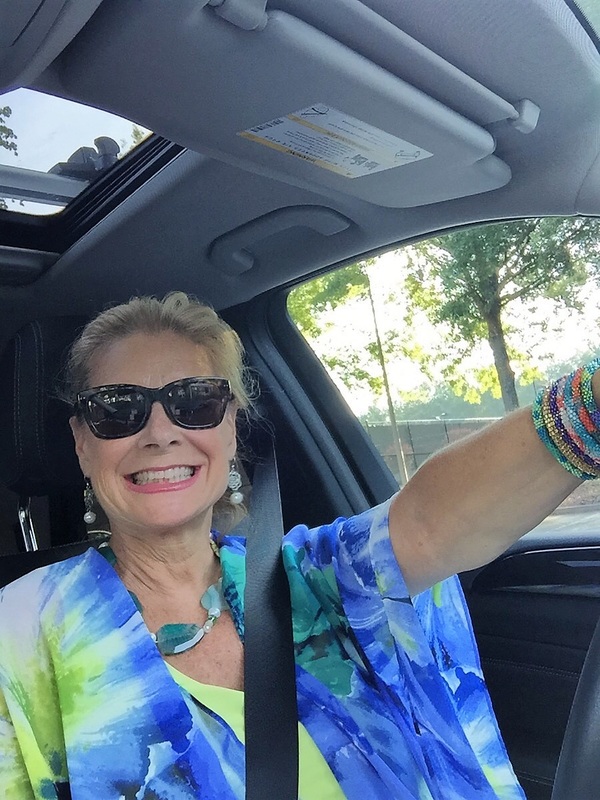 I should learn to photoshop like my wonderful photographer CatMax did for my photoshoot. Pearly whites and less wrinkles!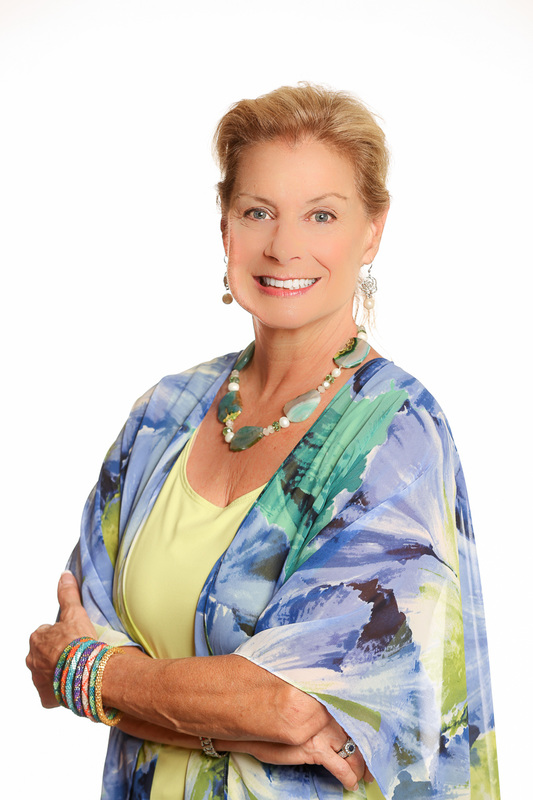 Thanks for stopping by!
Follow me on Instagram, Twitter, FaceBook, Houzz,LinkedIn, and Pinterest too!