It depends on my mood and the time of year………
But I have no way of telling this person that the flowers are real. But does it really matter if that person thinks the flowers were fake?
There is a secret oath among interior designers never to shoot interiors without real floral or vegetation in each photo if possible . "Thou shalt not fake a flower in a photo shoot."
That is why you see so many professionally shot interiors with flowers or vegetation in every photo.
I especially love the kitchen shots overloaded with vegetation and sprinkled raspberries on the counter.
 I can hear photographers, stylists, and designers discussing why green apples in a bowl looks good in the bedroom shot.
 Kinda like Adam and Eve lying in bed saying to each other, "You gonna eat that?"
ROOMS REVAMPED, INC-Christina Wedge Photography
                                  ROOMS REVAMPED, INC-Christina Wedge Photography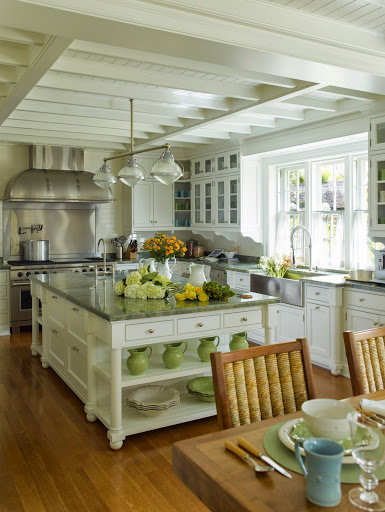 CULLMANKRAVIS.COM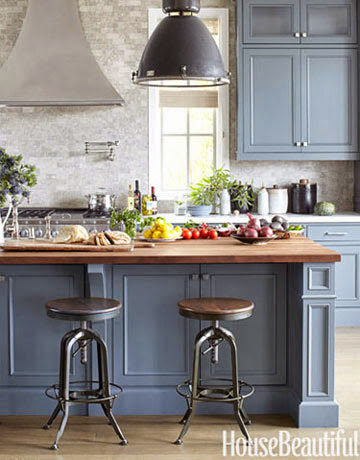 HouseBeautiful.com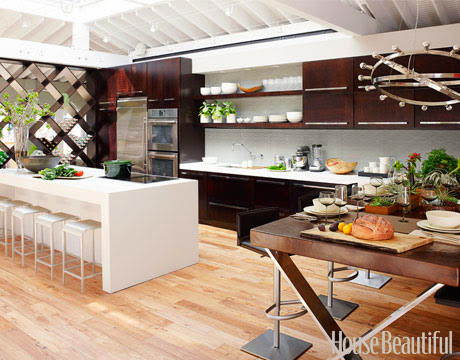 HouseBeautiful.com
I love real flowers and nothing says springtime than flowers in your home.
Many people do not have a green thumb, have allergies, travel,  have cats and live in climates that prevent them from using real flowers without having them destroyed by the heat.
In your yard or in a planter.
Faking it in Las Vegas….too hot for geraniums.
Faking it by the pool………
Faking it in the  flower bed……
Faking it Gone too far…Looks like a set designed for the Wizard of Oz…..
Still an acceptable tradition many people  hang a  silk floral wreath on the front door to announce Welcome.
ETSY.COM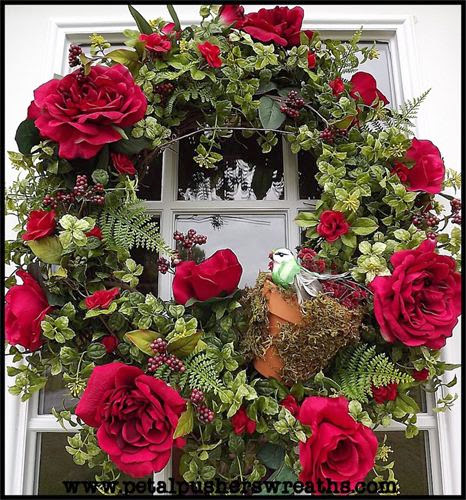 It is perfectly acceptable to put artificial flowers on a grave site as a loving gesture to those we have lost.
Flowers take a large chunk out of a wedding budget and many brides are opting to be more budget conscious and if done well, we cannot tell if the bride is faking it on her wedding day…….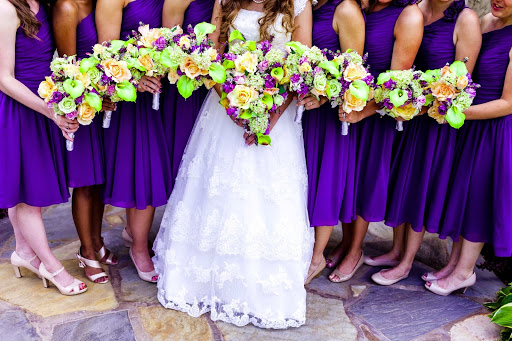 jcaro.com

Jane Caroline faked it on her wedding day……..
                                                                            weddings-place.com
                                                                       weddings-place.com
I absolutely believe that faking it during the holidays has it merits.
Reusable, less of a mess, lasts as long as you want the holiday theme , and it doesn't need water. I use artificial greens and flowers for my holiday decorating projects and I am not ashamed to admit that I fake it during the holidays.
I fake it at Halloween….
I fake it at Christmas………..
I even faked it outdoors on my terrace and at Christmas……