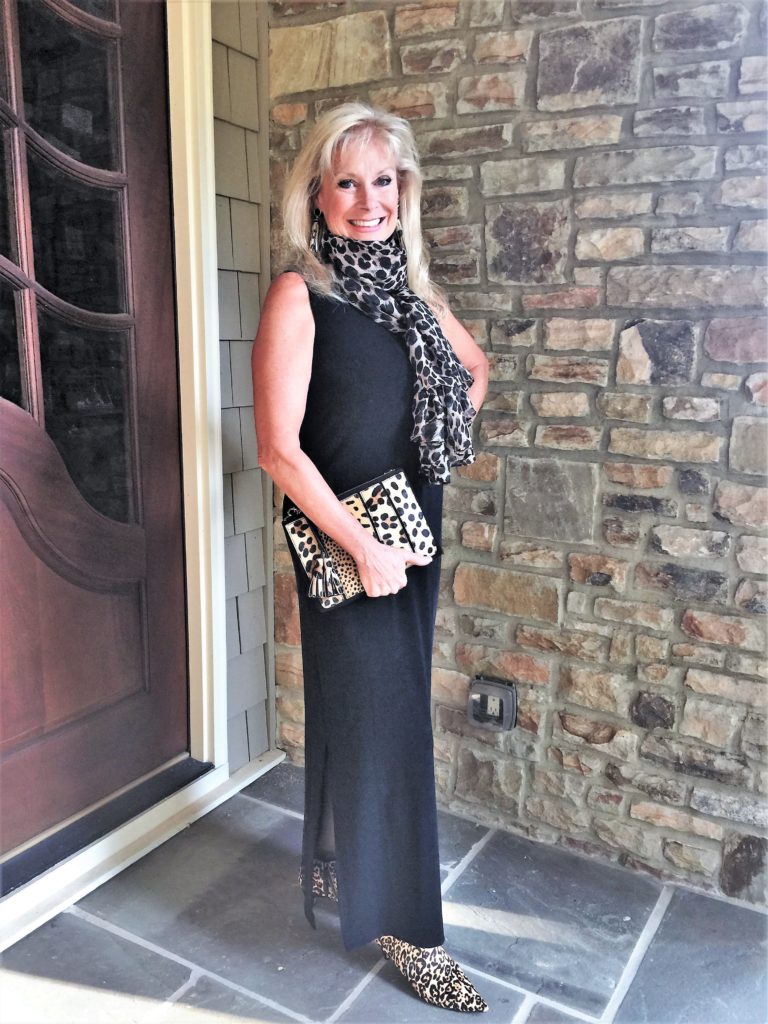 Well my friends we are heading into 2018 next week! Where has time gone? 2017 sure came and went in the blink of an eye!
Have you made any New Year's resolutions yet? I'm thinking of changing the name of my blog since I am now longer 50ish. What do you think? Keep the name or come up with a new name that doesn't have a number in it. Maybe just my name? A catchy name? You want to help me decide?
Anyway, I forgot what I was writing about, I get distracted so easily. I was up at 5:30 this morning trying to figure out a new name or just stay with Hello I'm 50ish. Oh yes, here are my favorite fall and winter styles I will share with you in this fashion review. I'll catch up with you at the end….
September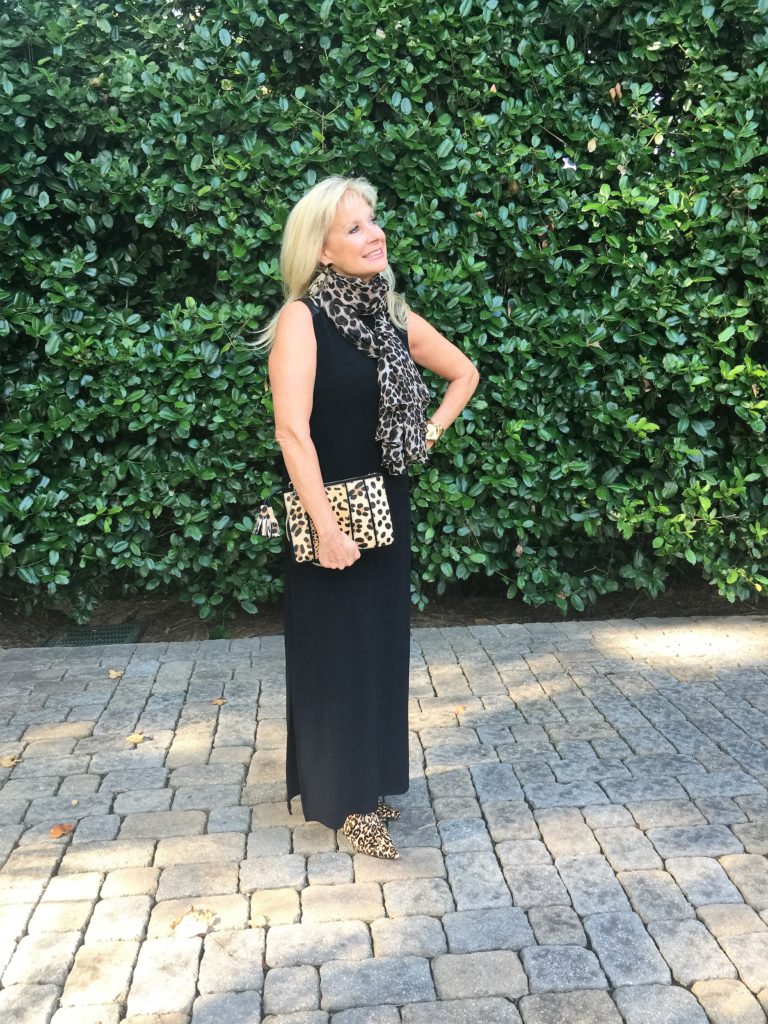 I was so honored when Chico's wanted to do a collaboration with me to celebrate the 20 year anniversary of the Traveler Collection. I love a wrinkle free dress that you can pack in your suitcase don't you?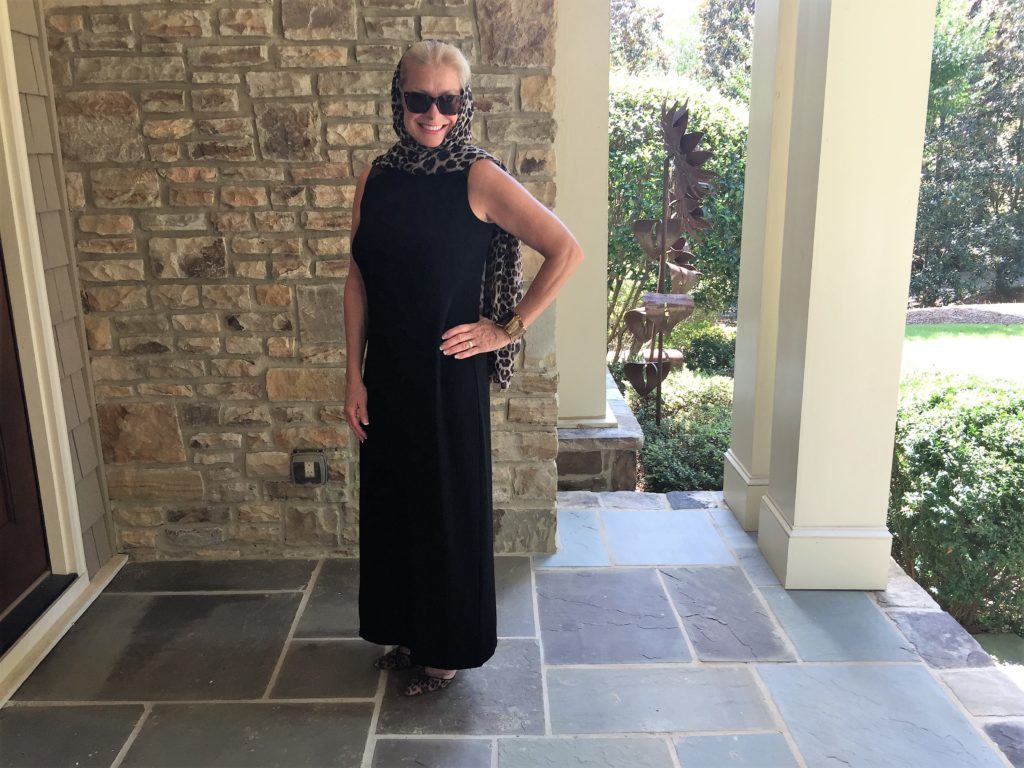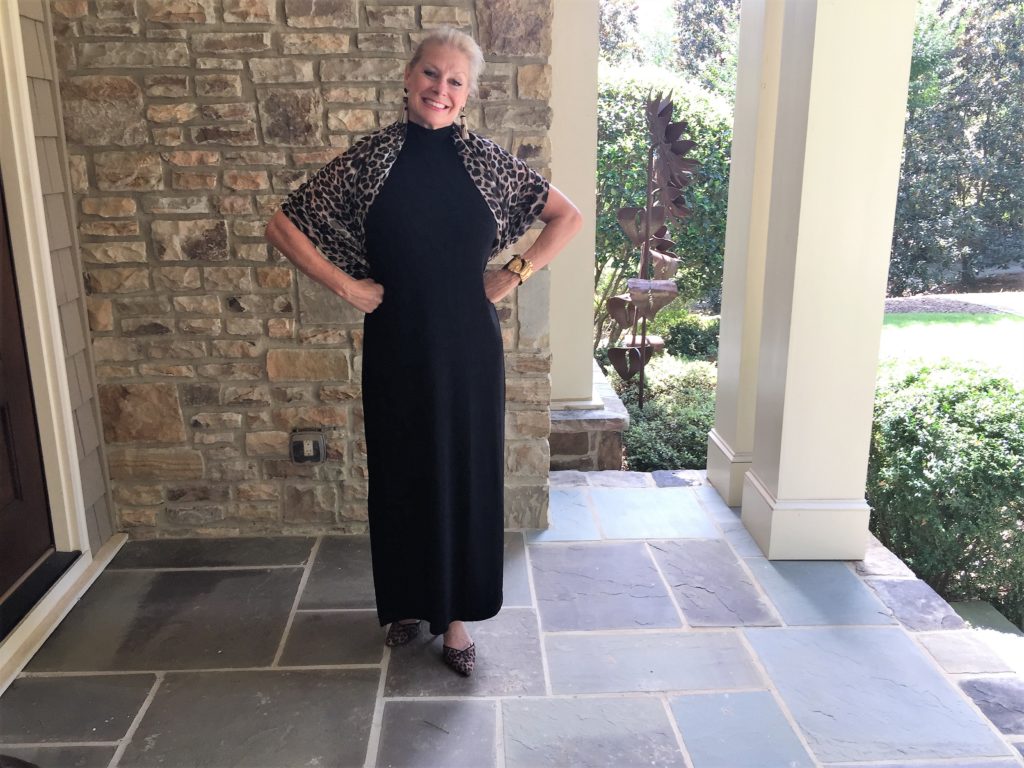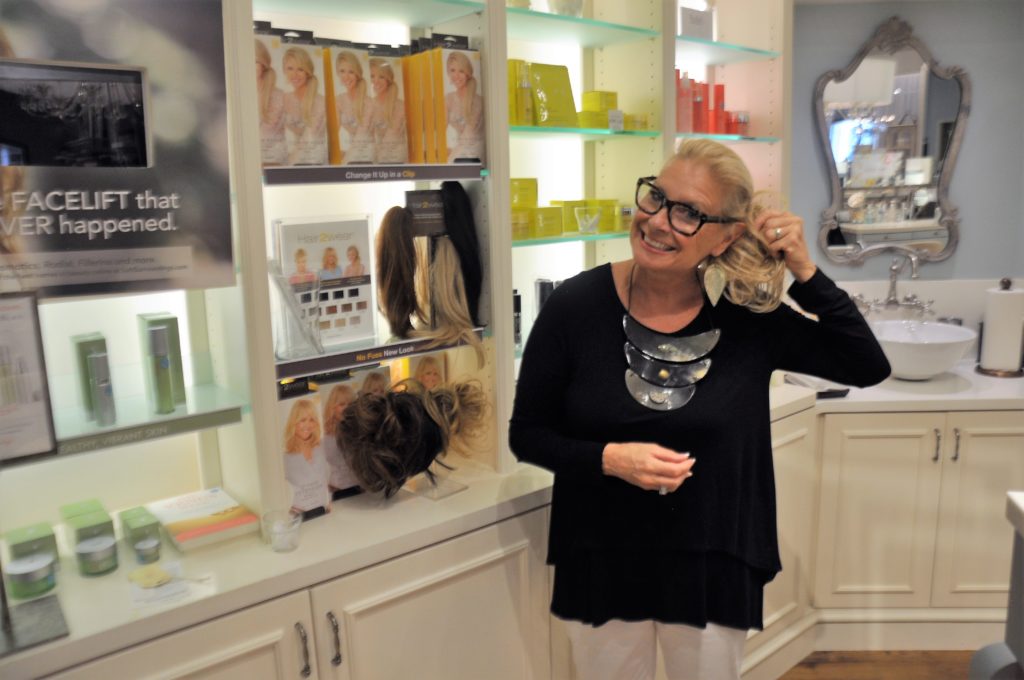 Who doesn't love to try on things when you shop? I stopped into Soft Surroundings during a collaboration with them in September to pick up some skin care and jewelry, but left with a new hair piece from Christie Brinkley's hairline.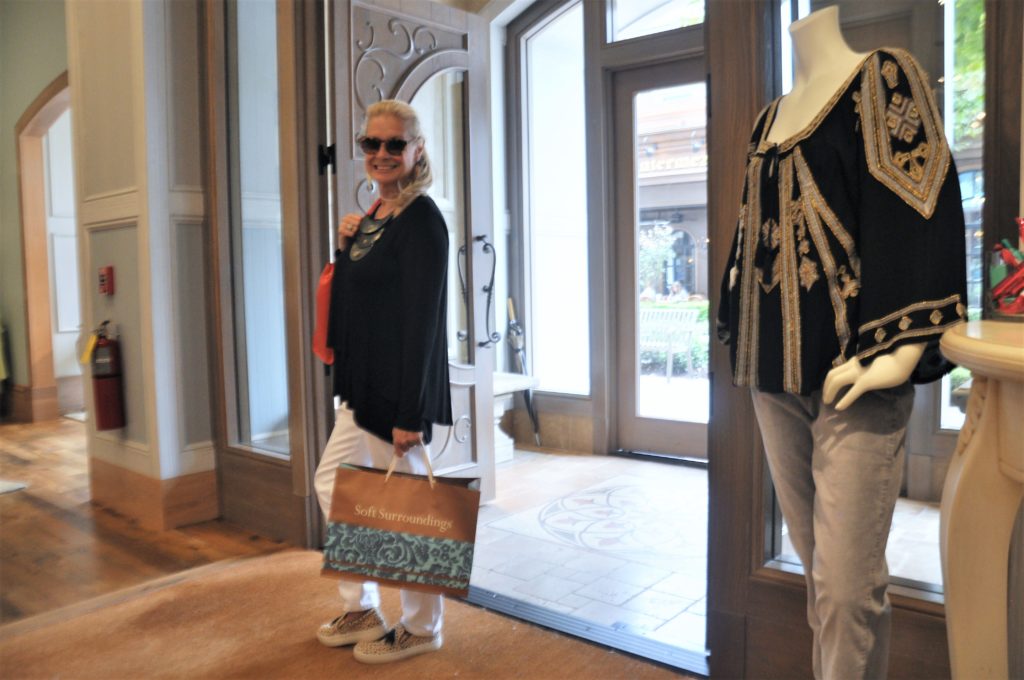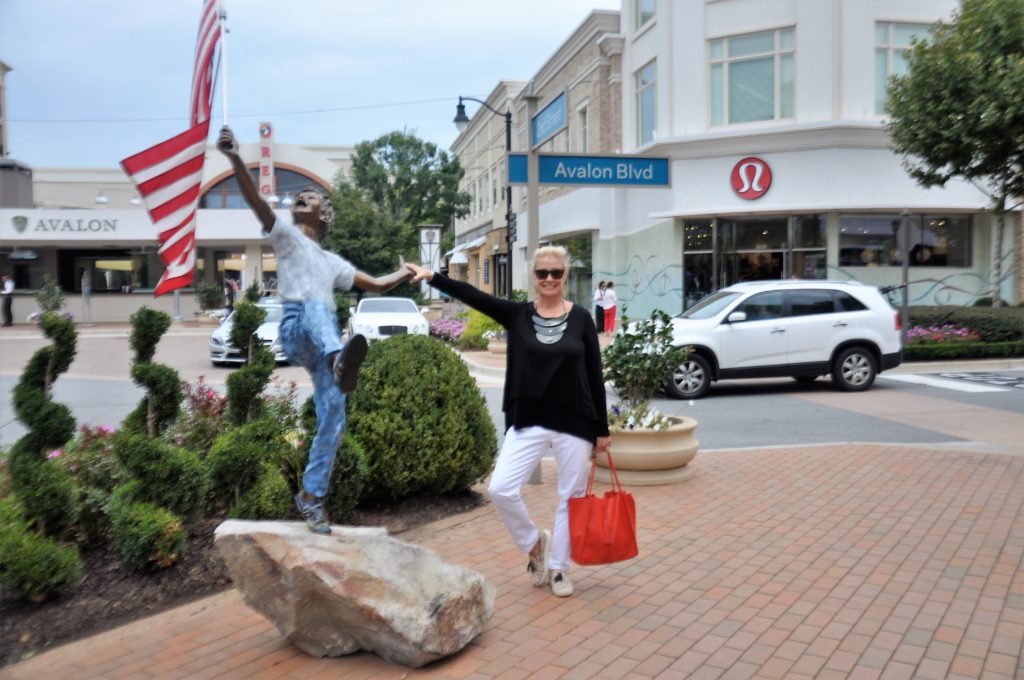 One of biggest fashion trends for women over 50 was the kimono this year. I have a few short kimonos in my closet but nothing compares to this fabulous long kimono from the Lizard Thicket. I also talked about being a 60 year old woman shopping in a boutique that caters to a younger crowd.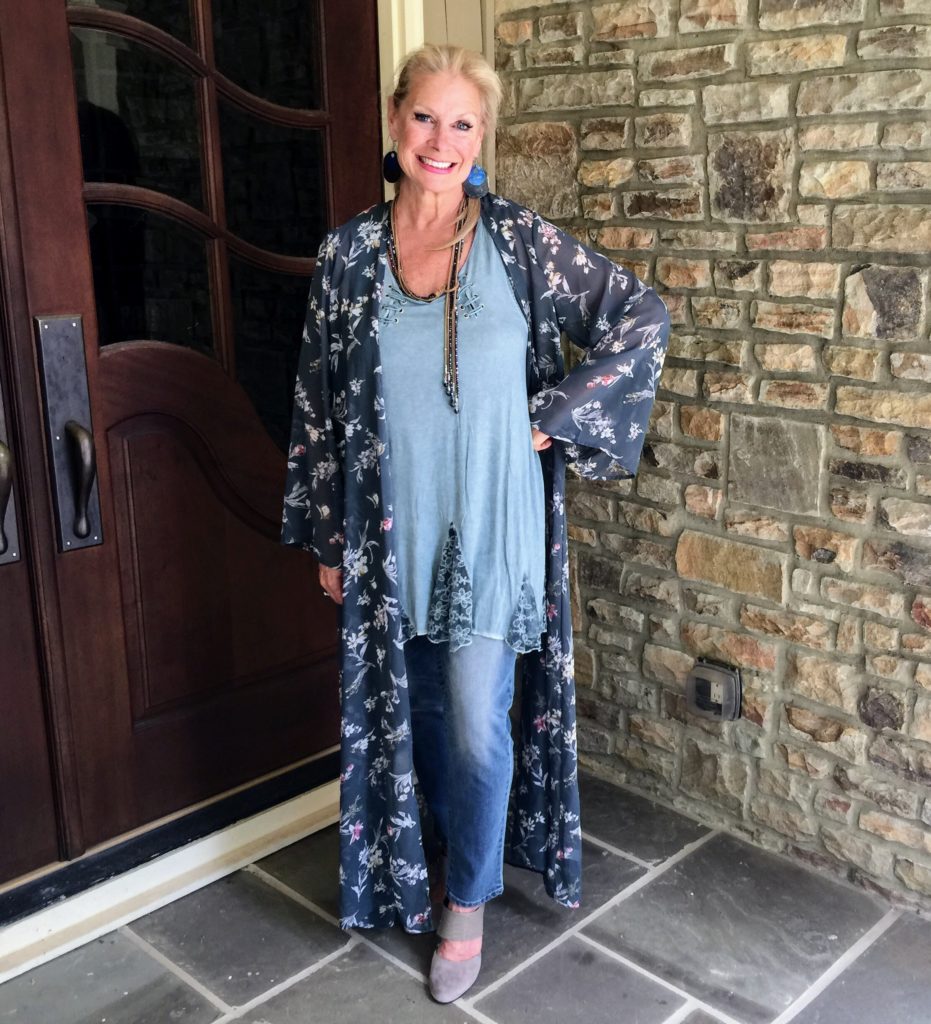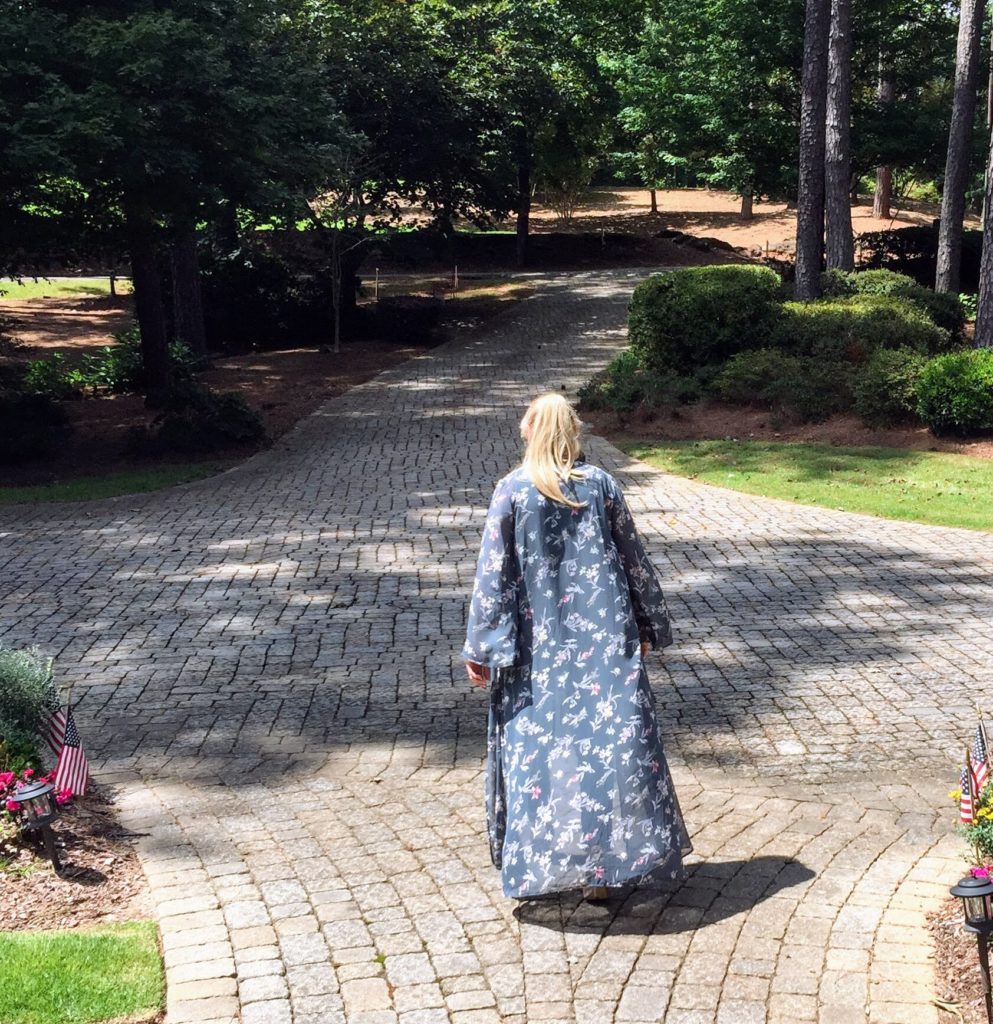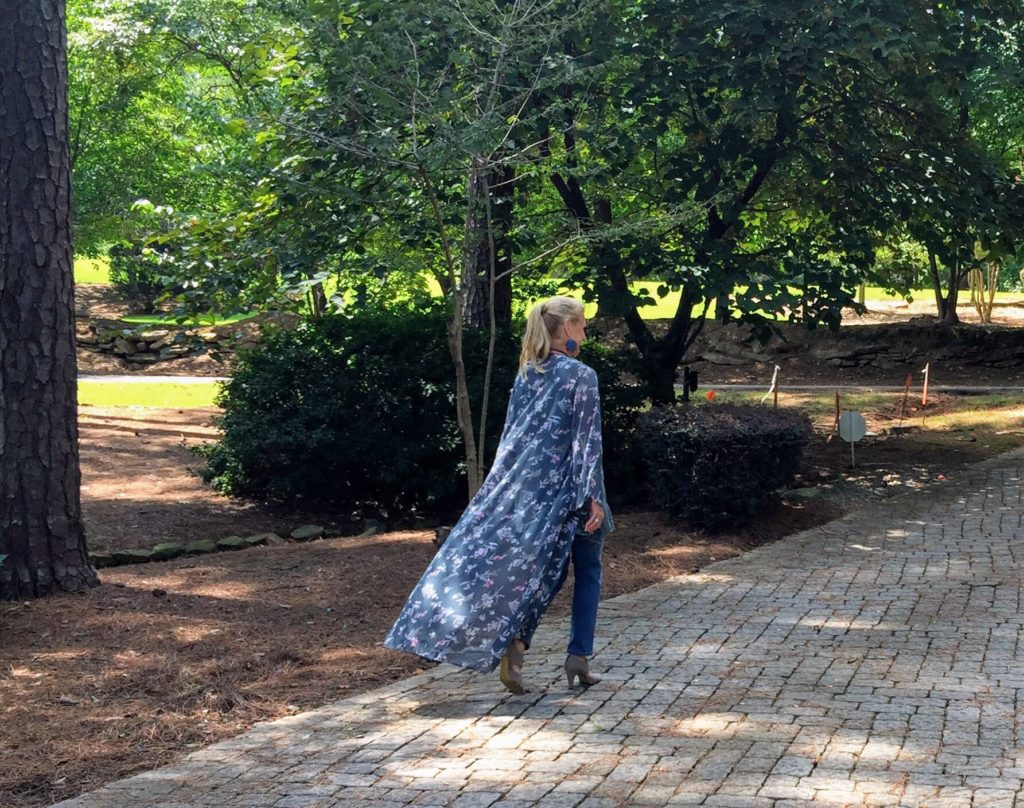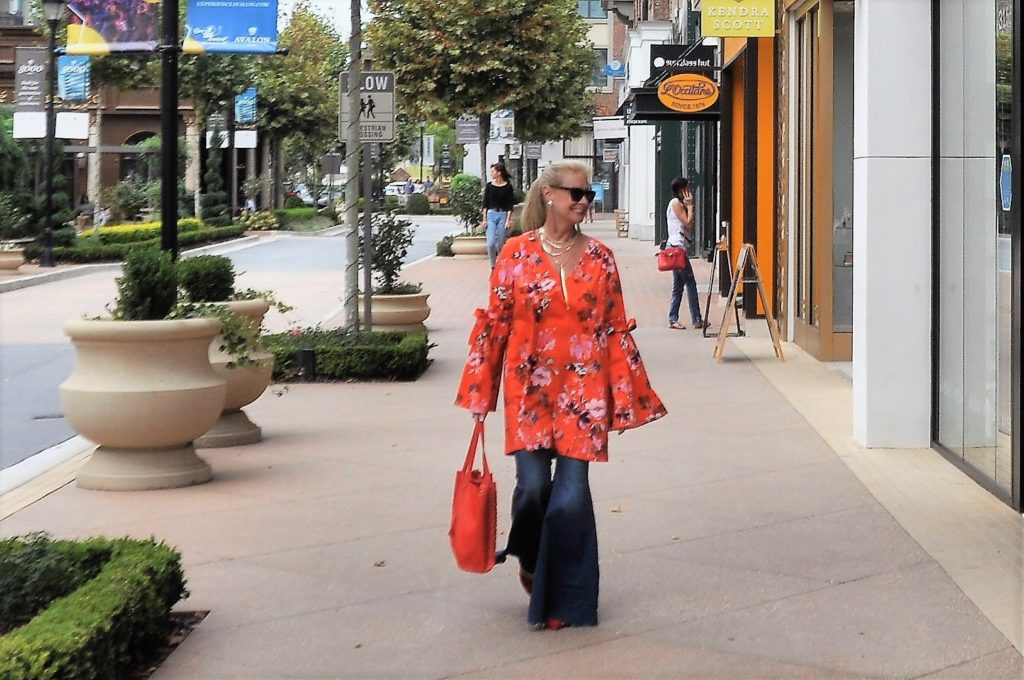 This was a wonderful outfit that many women over 50 on Instagram felt I either looked great or it was too young looking for me. Funny how people have opinions on what is an age appropriate style for women over 50. What do you think? Likey or no likey?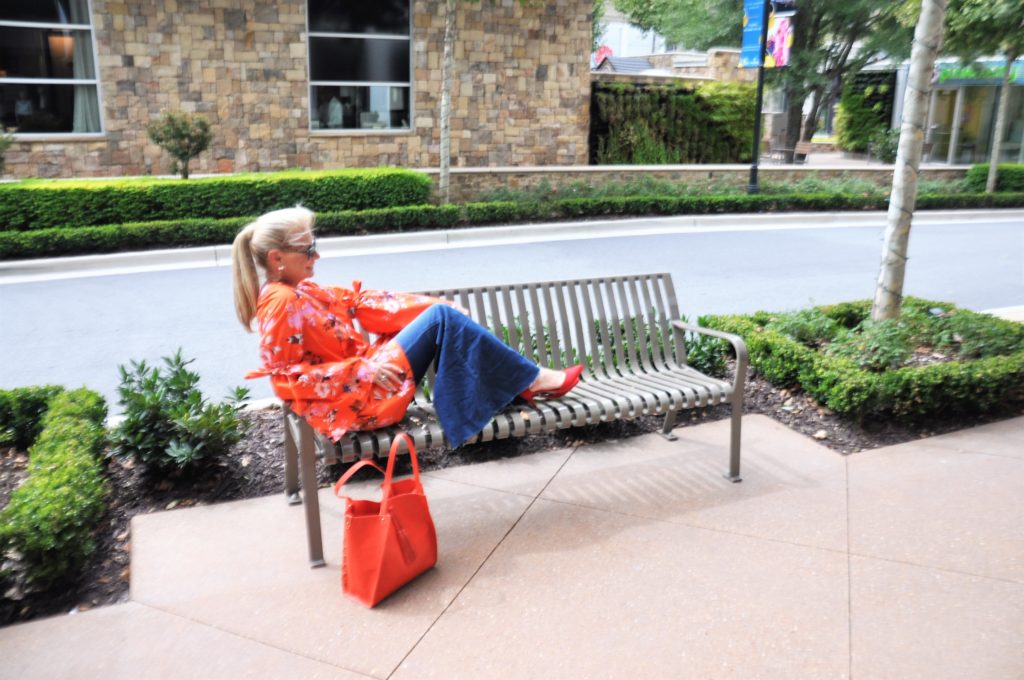 Once I took off the wide bell bottom jeans, I received many compliments about the dress. Fickle women of Instagram!!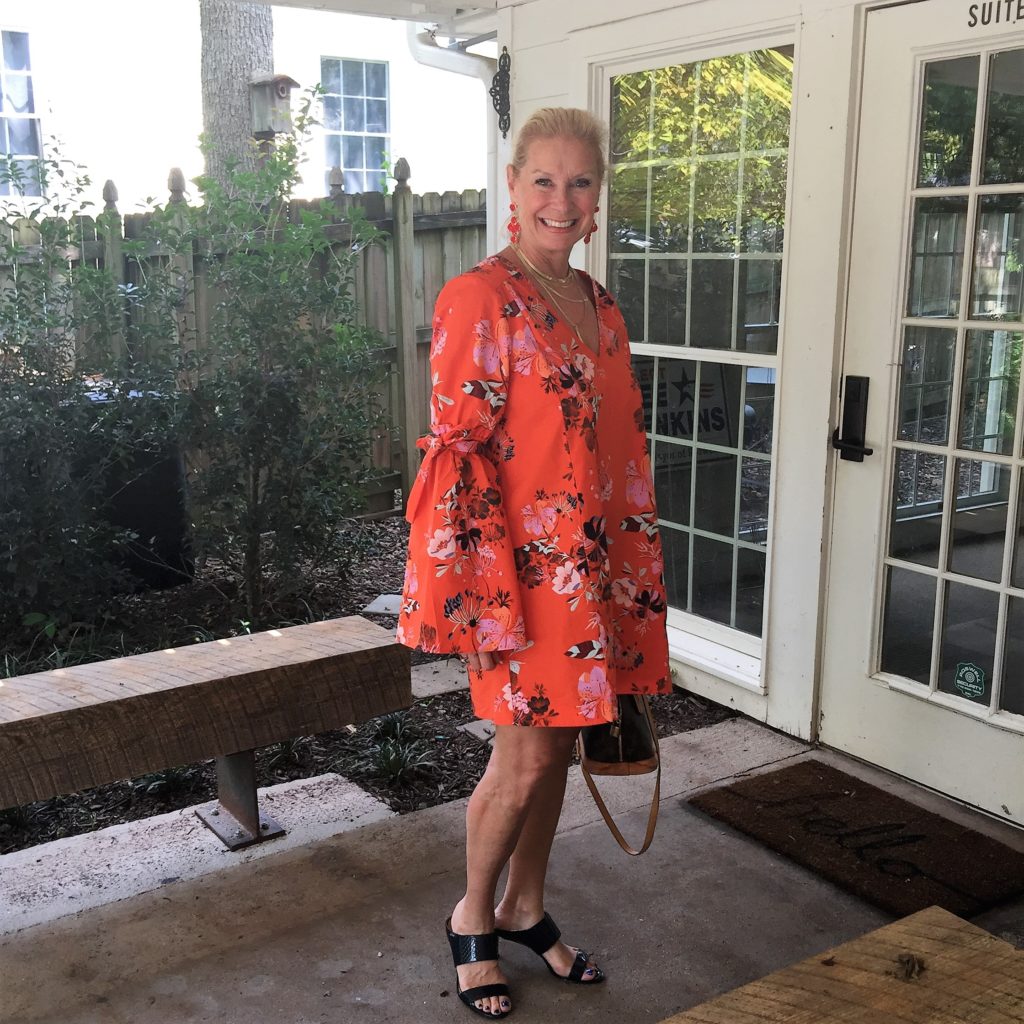 October
Have you heard of Misook? Now here is a brand that I didn't know before until they contacted me for a collaboration and I fell in love with their clothing line!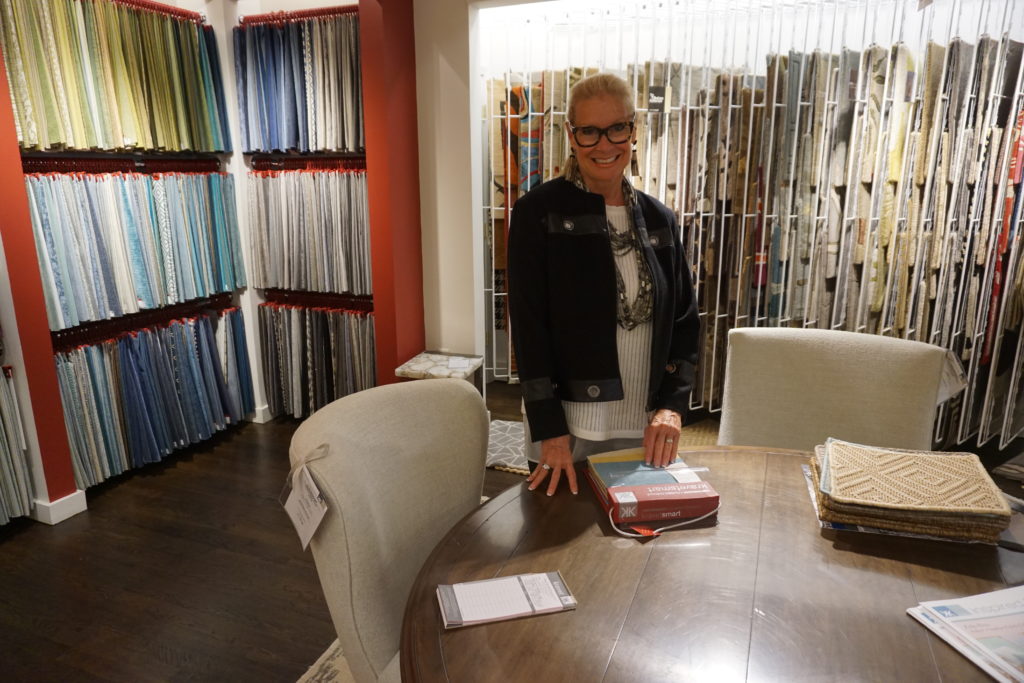 I wore this outfit while meeting with my clients and the wife exclaimed how she looks forward to seeing me because she loves what I wear. I love receiving compliments from 40ish women, dont you?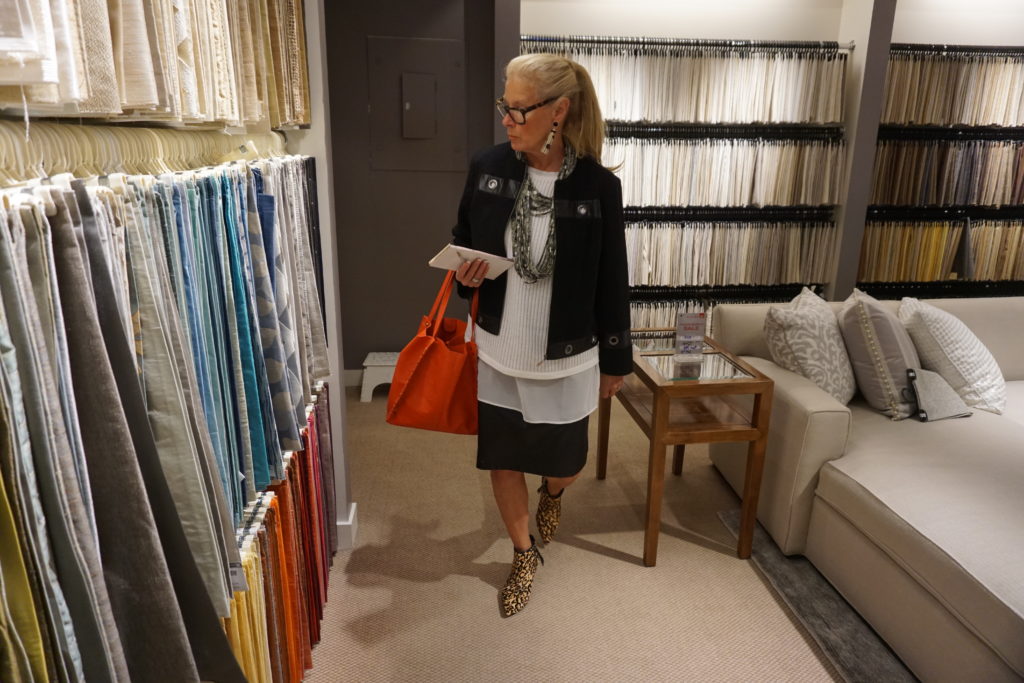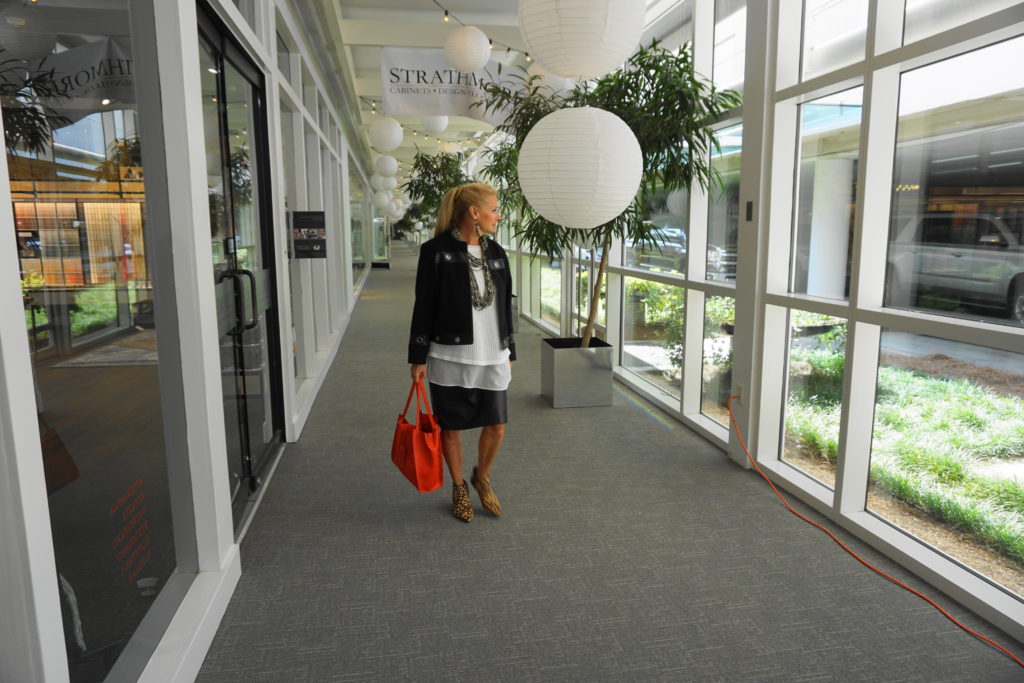 At the same time Misook had contacted me, I received this great versatile necklace from Necknots and loved how many ways I could style it. I wore the necklace for the Misook post and again for this post.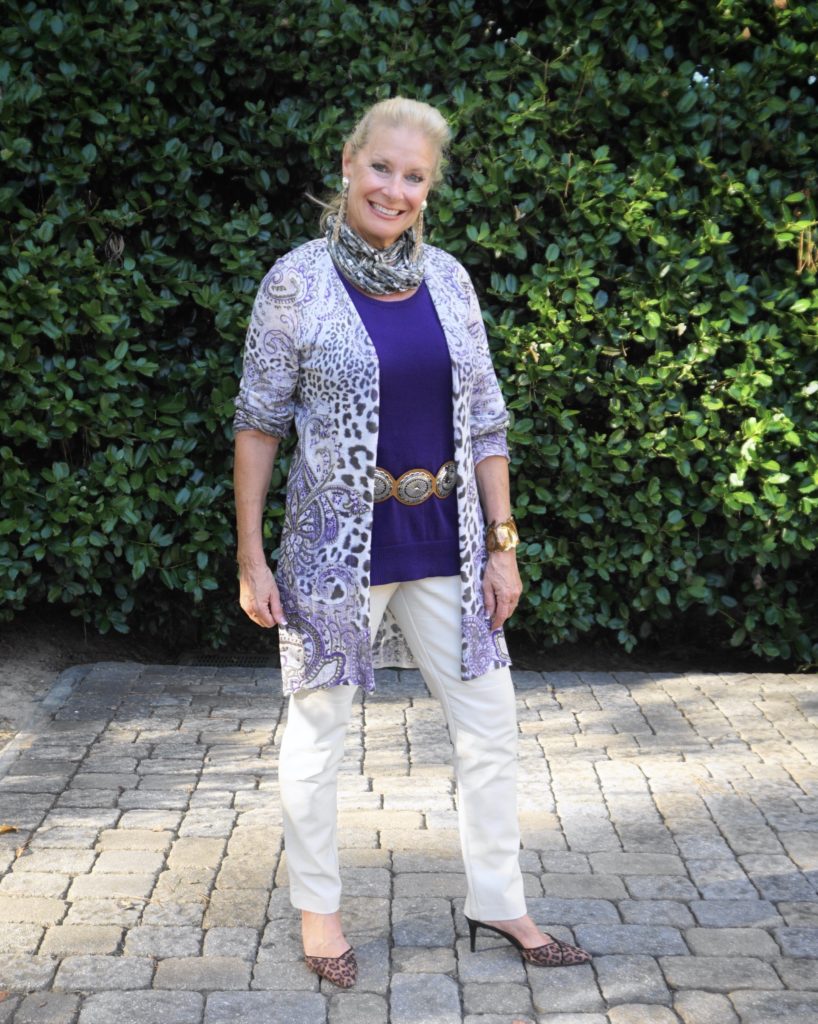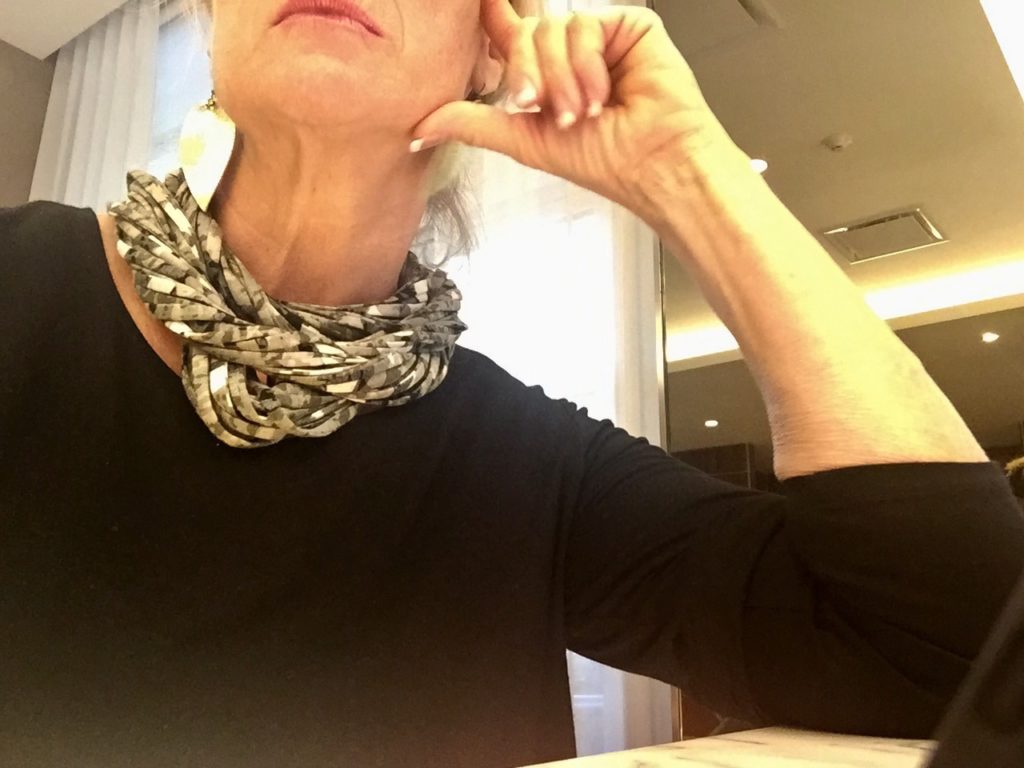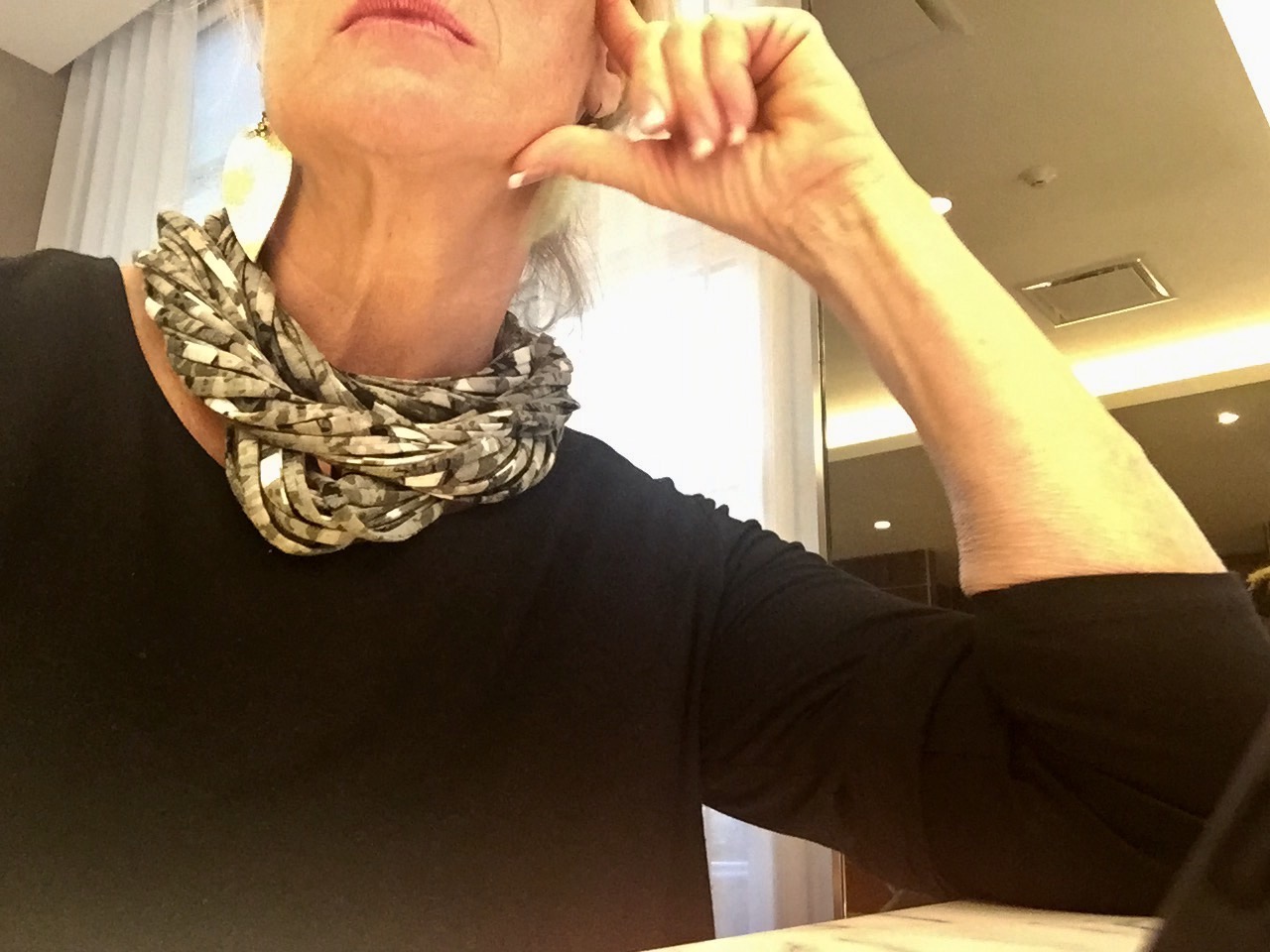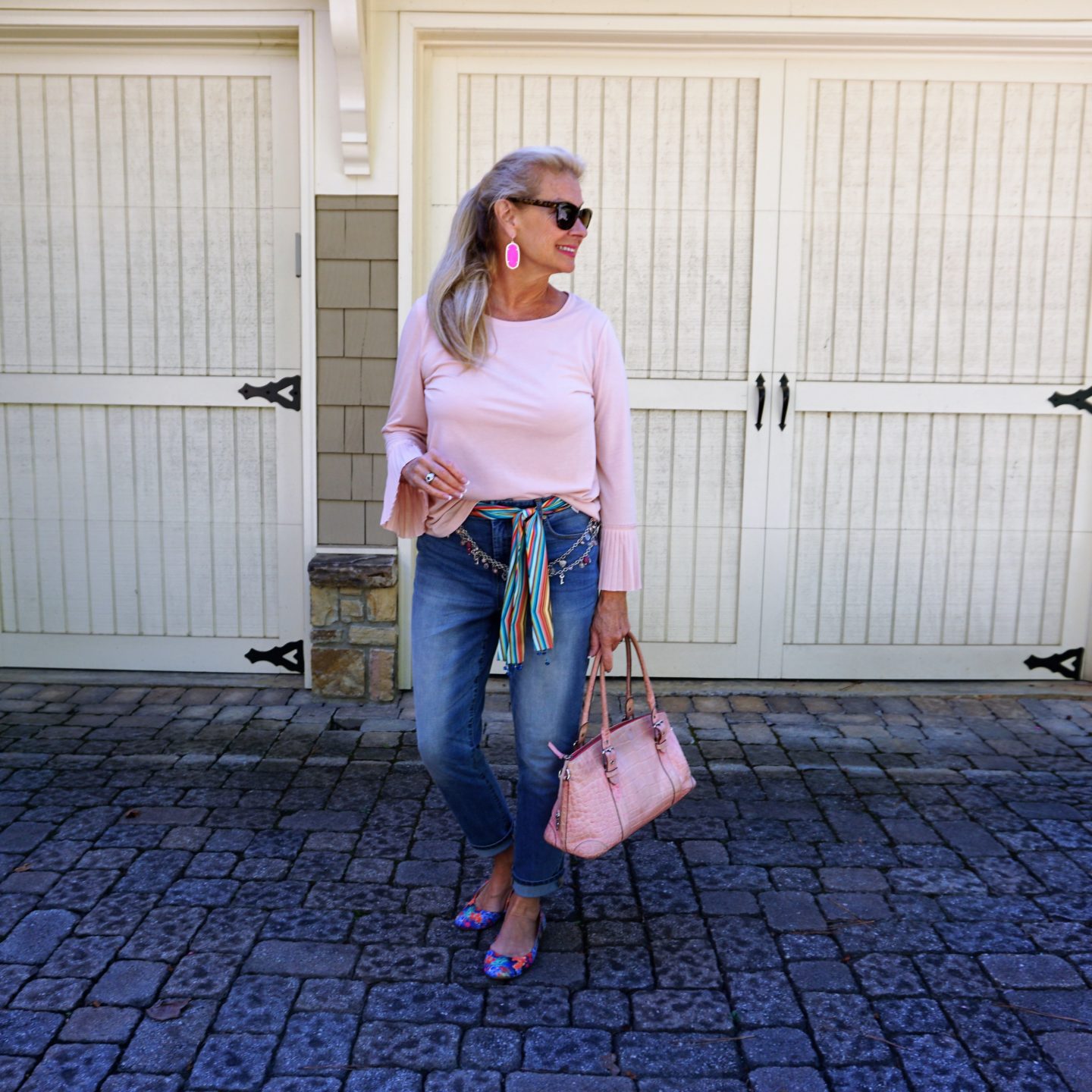 October is Breast cancer awareness and this is what I wore to honor breast cancer survivors in this post.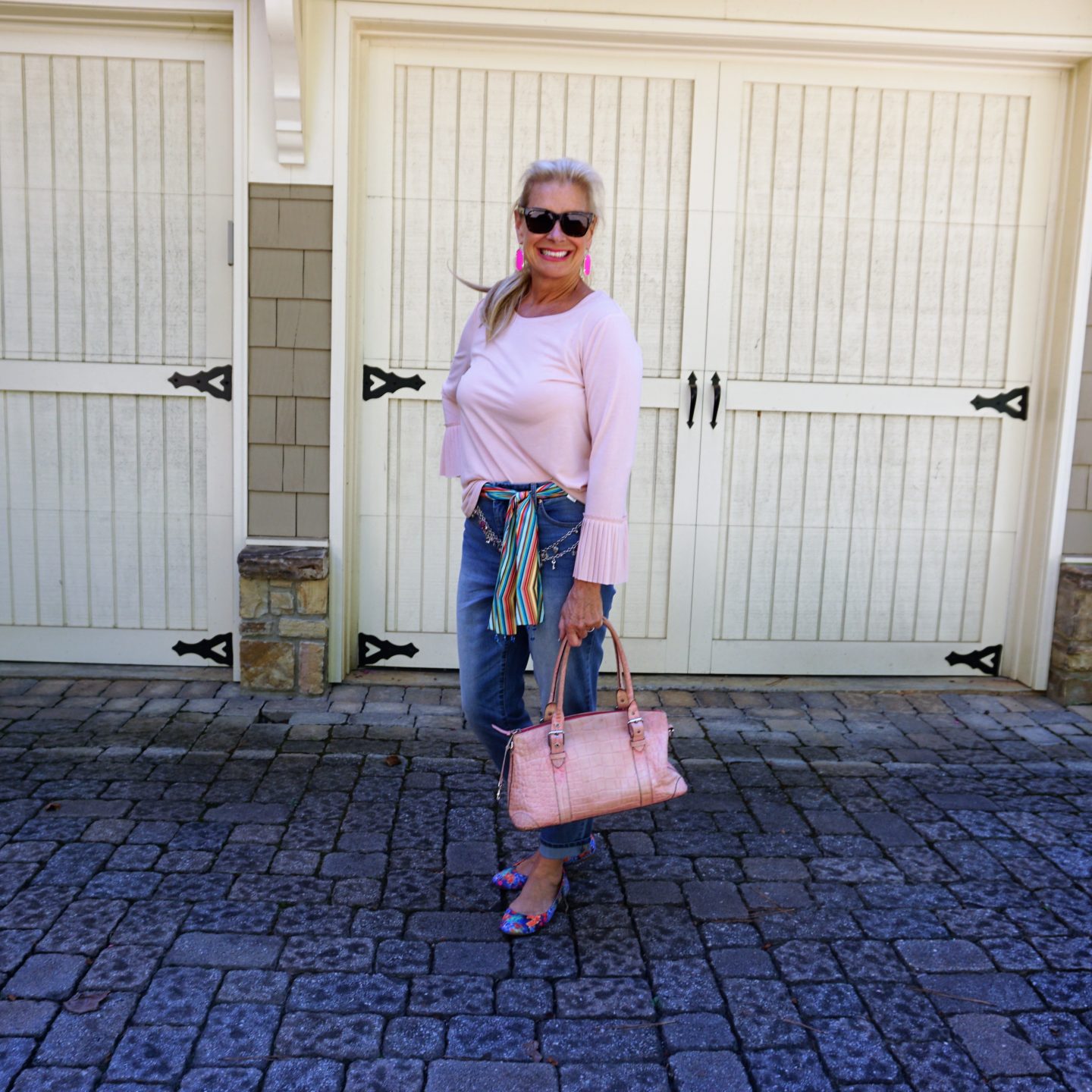 November
How fun to wear a reversible tank from Chico's that had 2 different colors that completely changed my look. The floral jacket and the faux suede pants from Chico's stayed the same but I switched out my necklace to that fun infinity necklace from Necknots.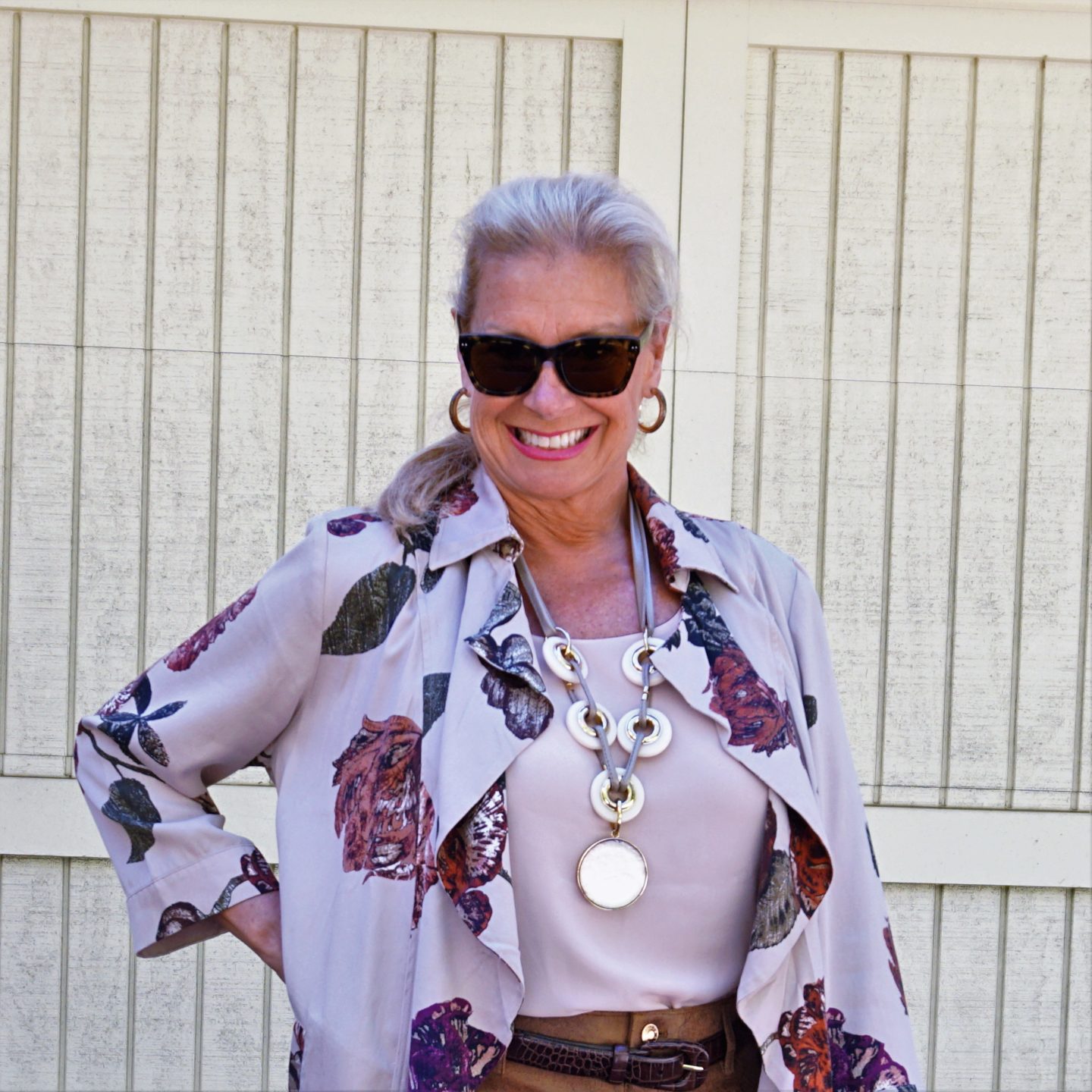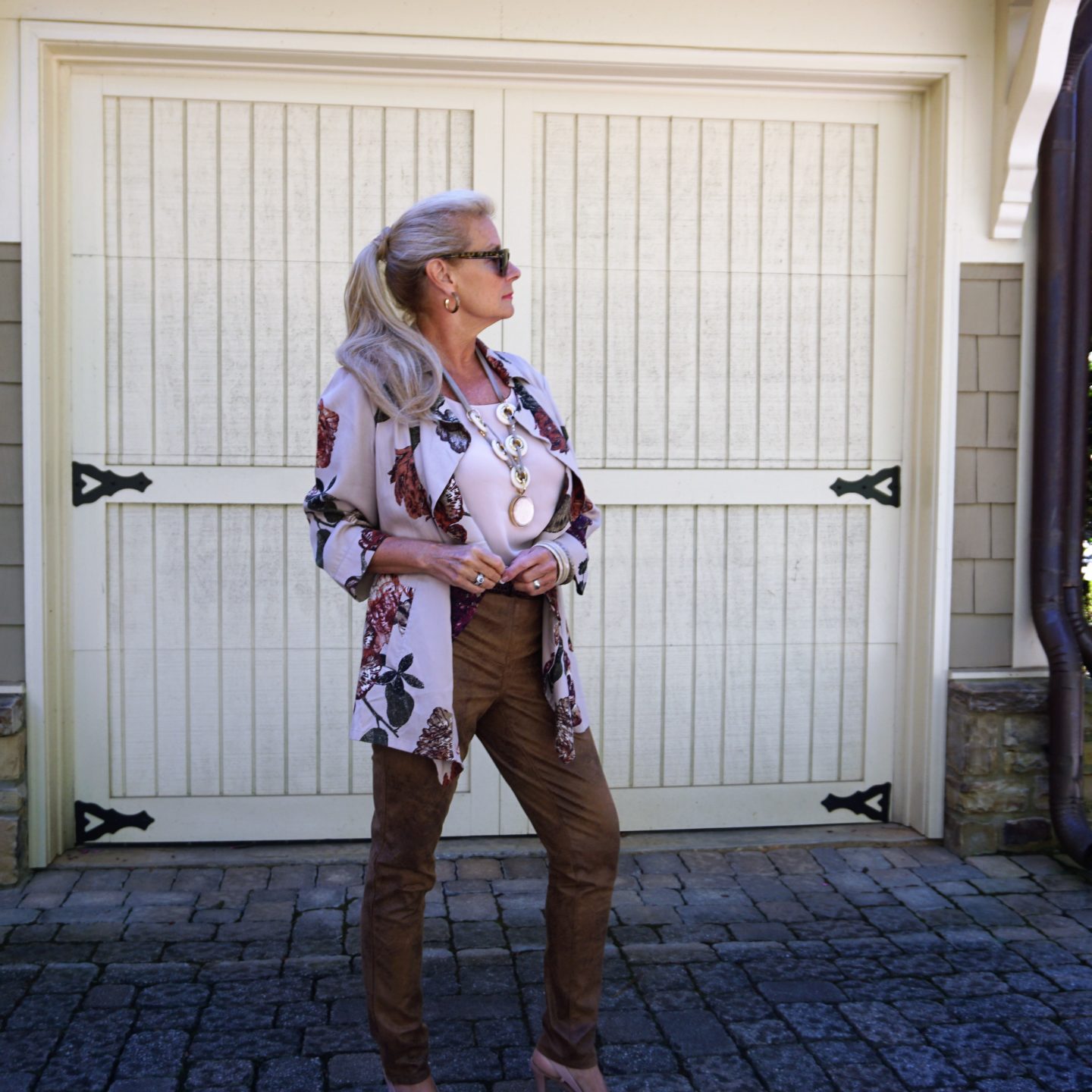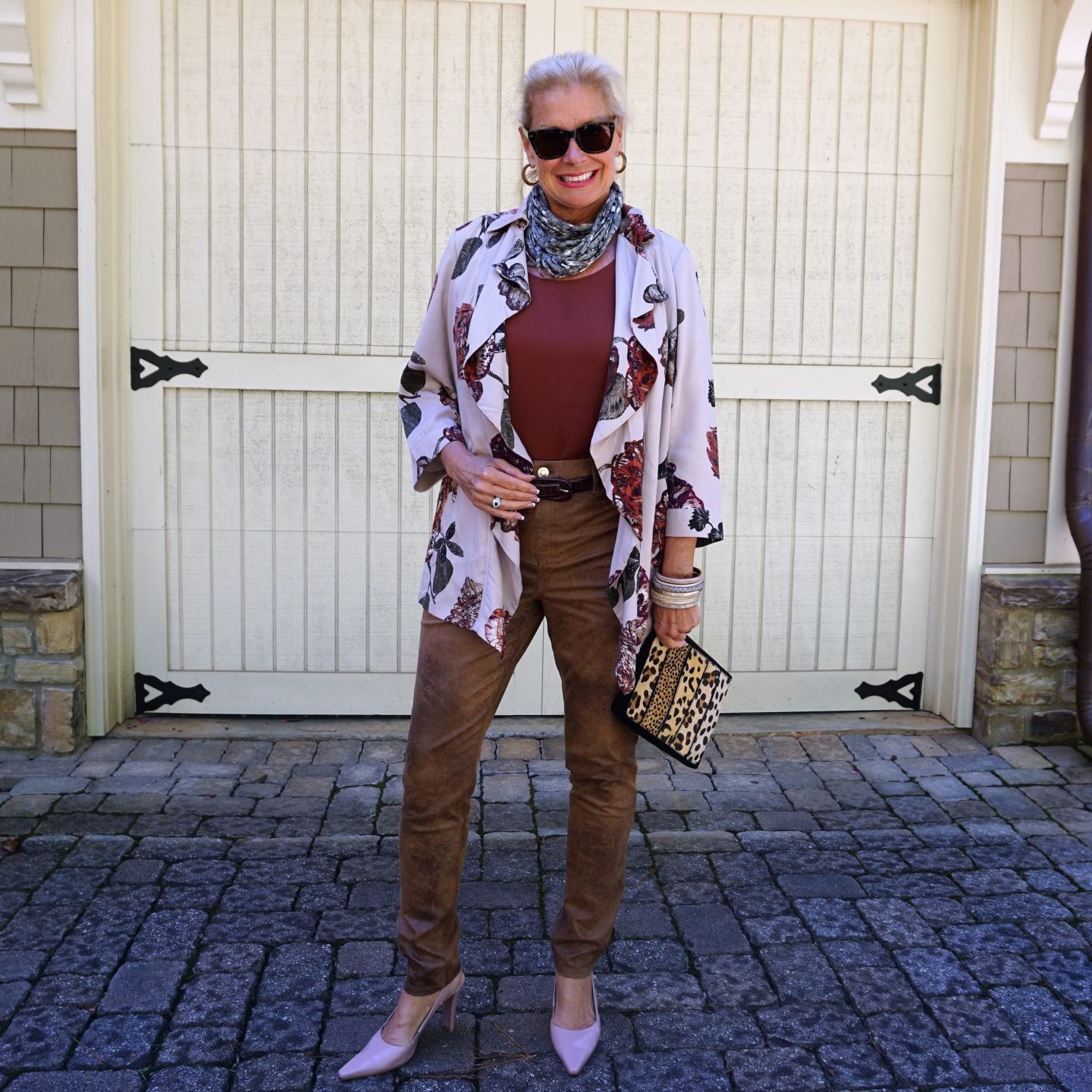 Who doesn't love a great wrap? I styled this buffalo plaid poncho from Soft Surroundings 5 ways in November, while using clothes already in my closet.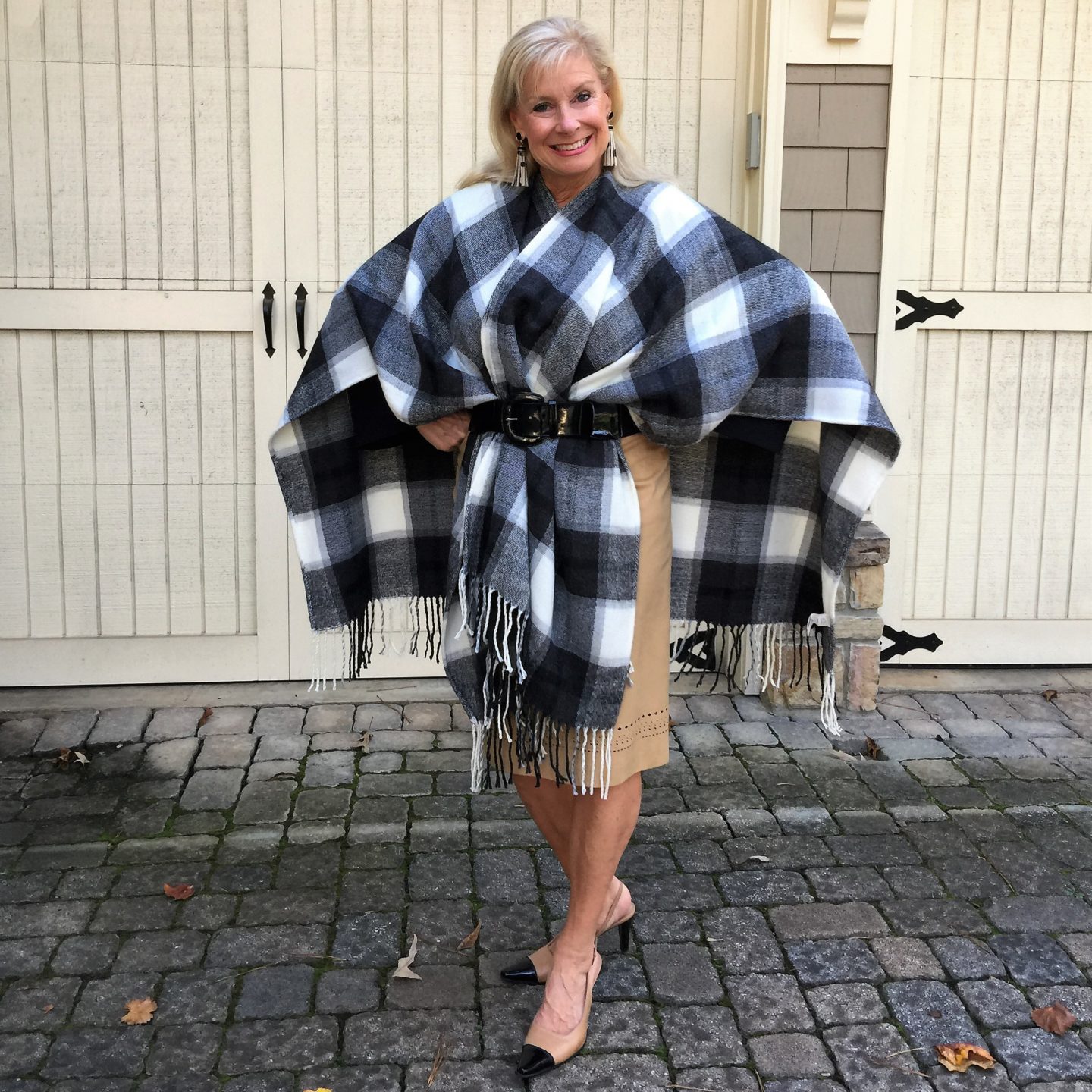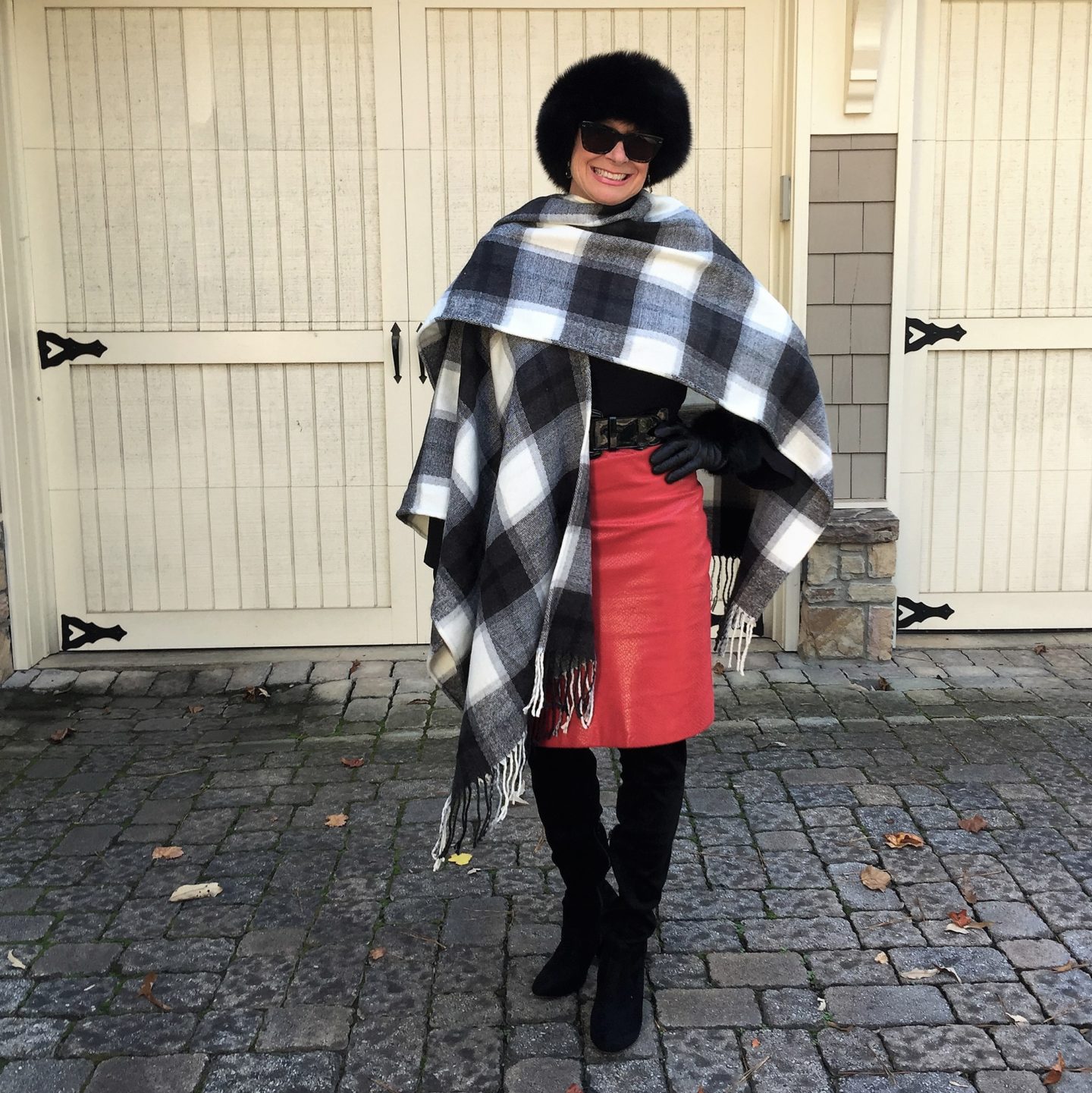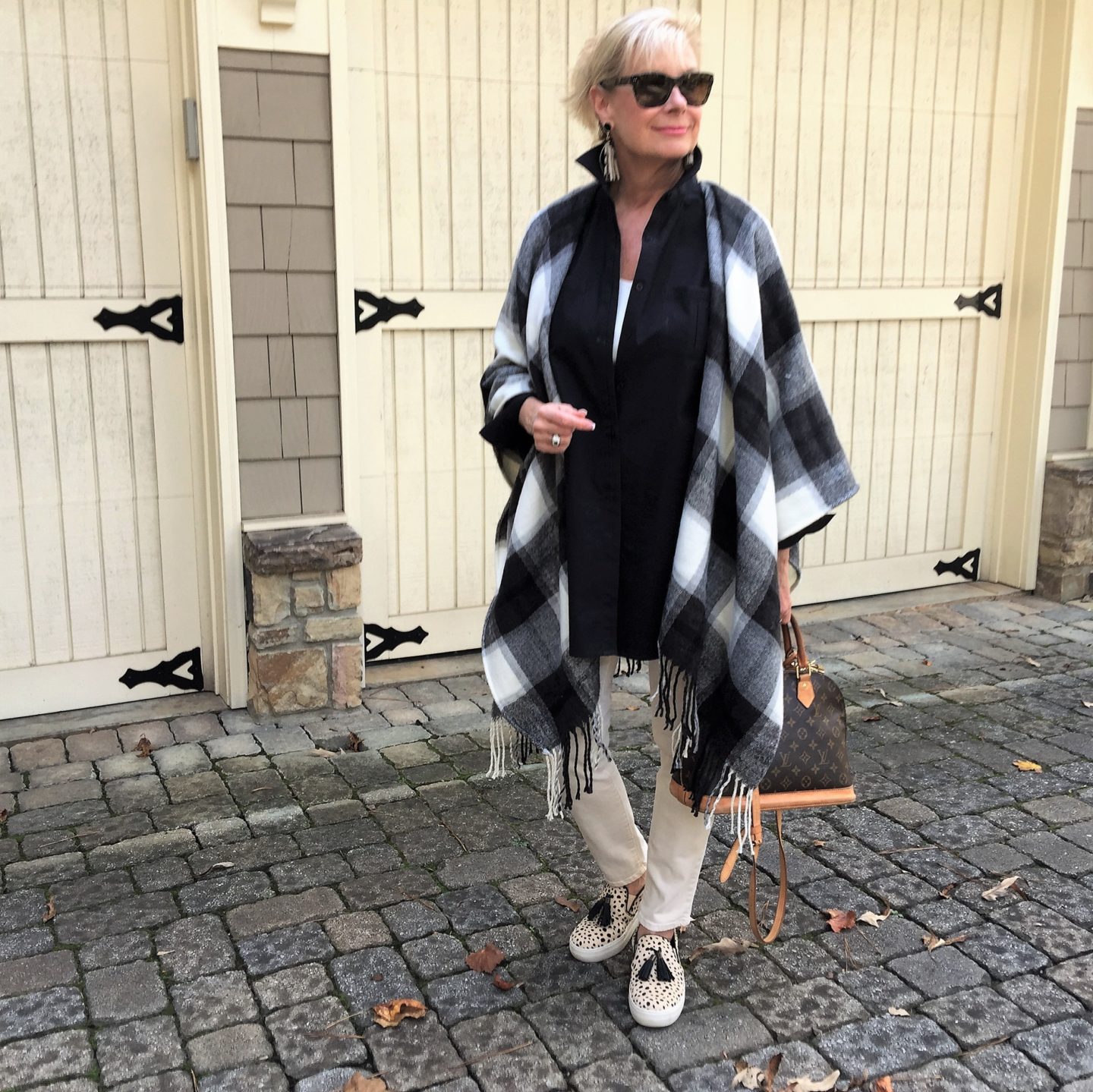 December
My home is decorated for Christmas and I'm ready for the holiday season. I only wear my red plaid scarves in December and so of course I wrote a post featuring my red plaid.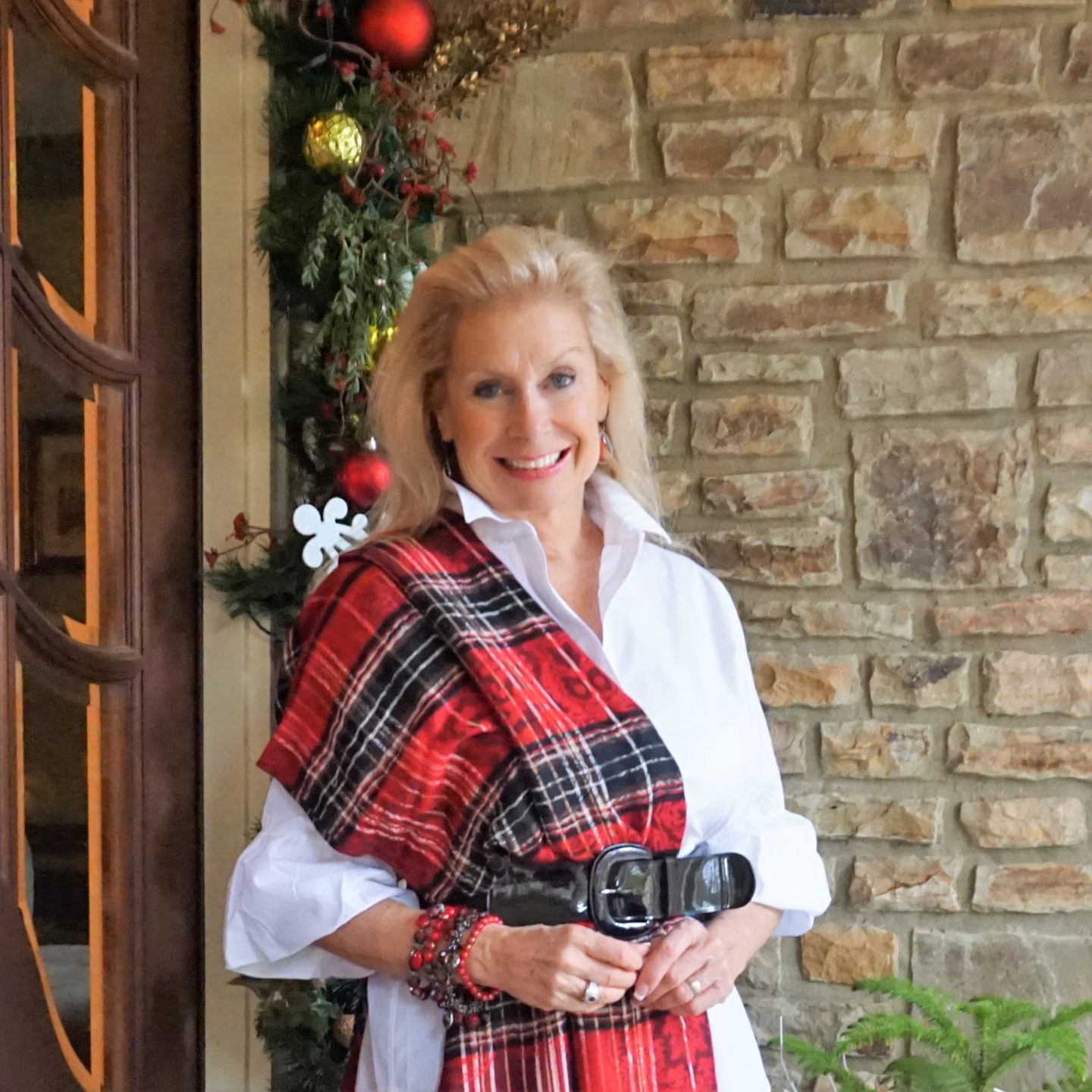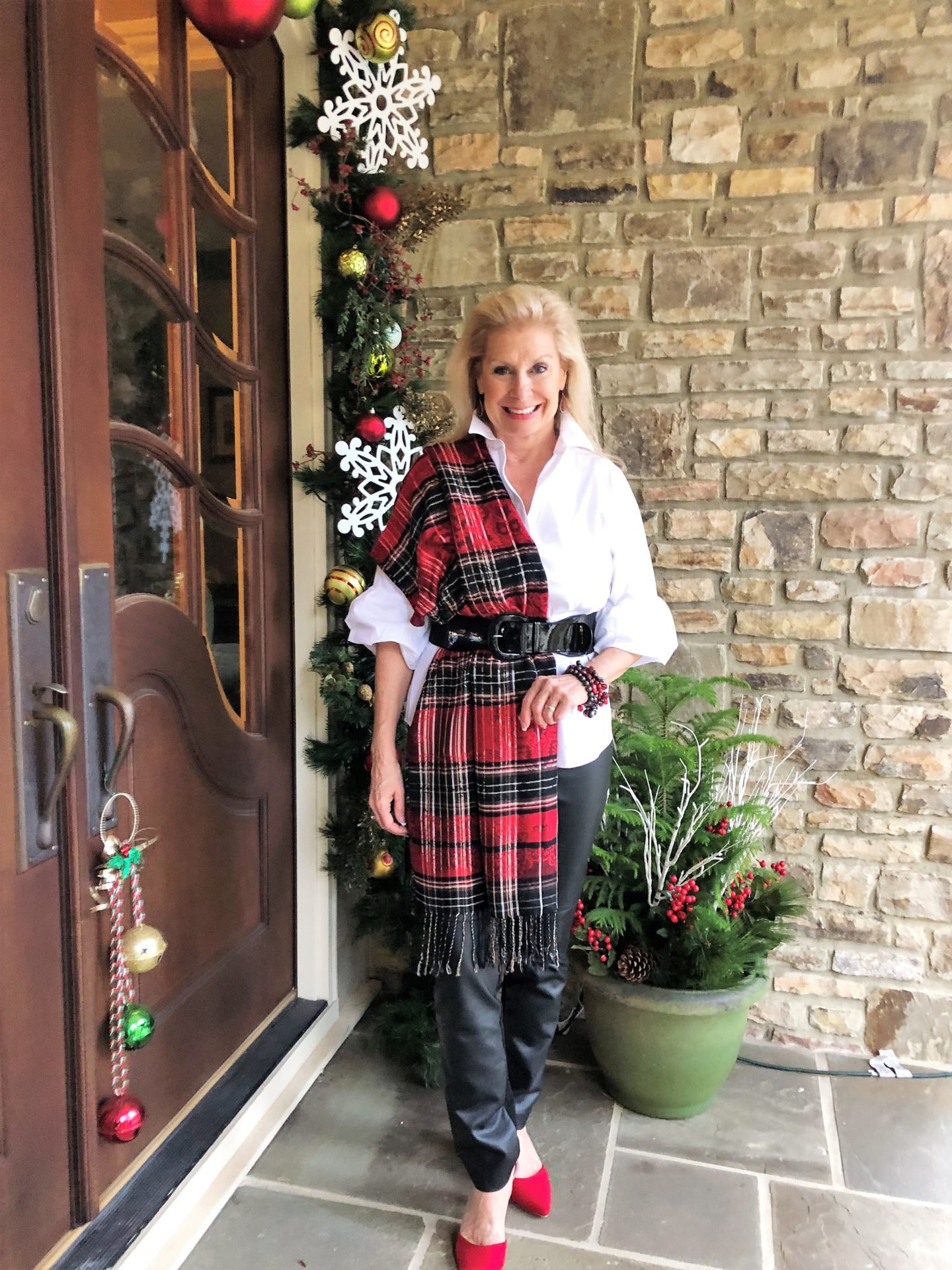 I wrote about a phone scam that happened to my daughter while she was working with me on a Christmas decorating project. It makes me sick when people try to victimize innocent people out of their money. Sad world we live in.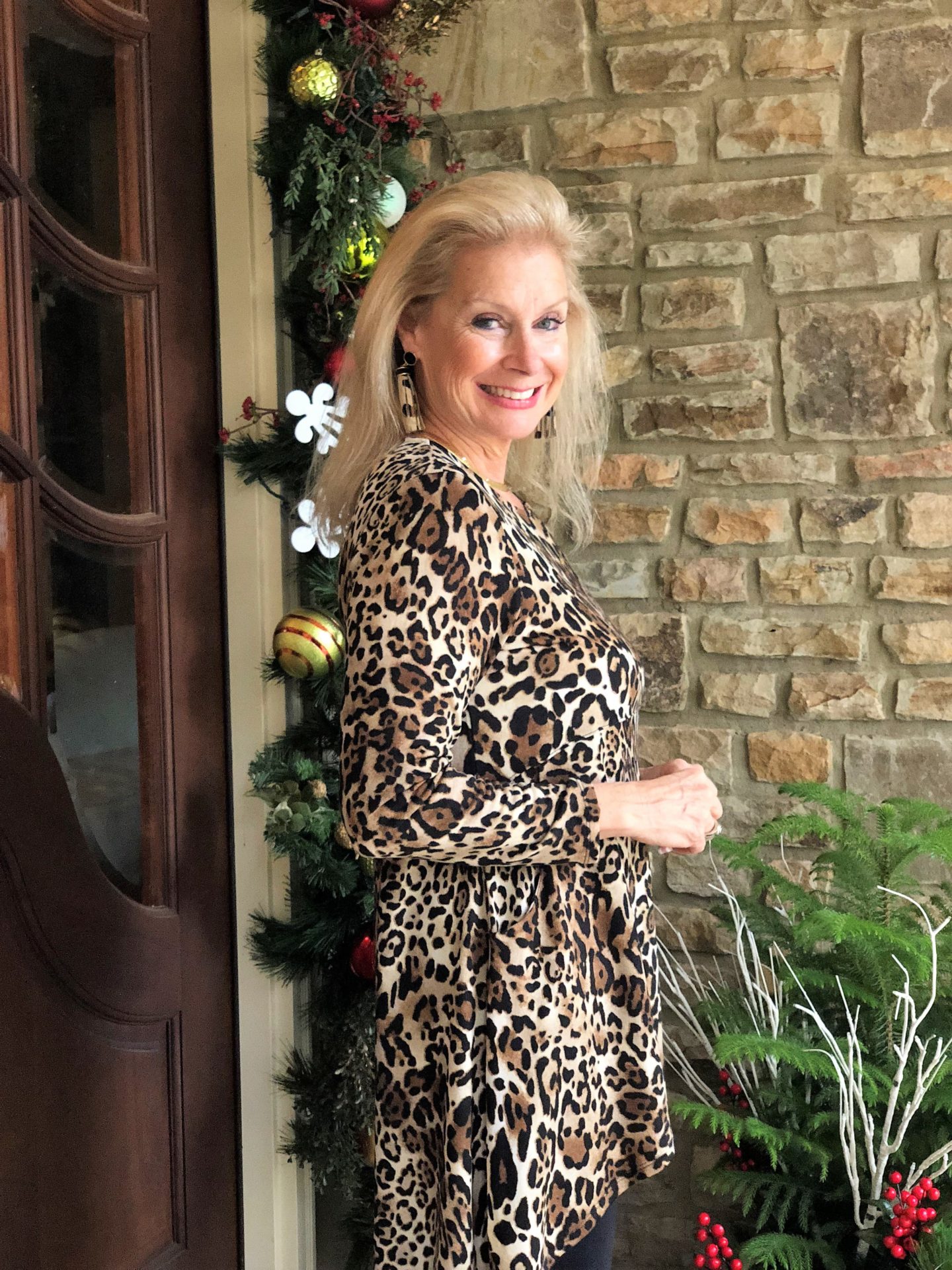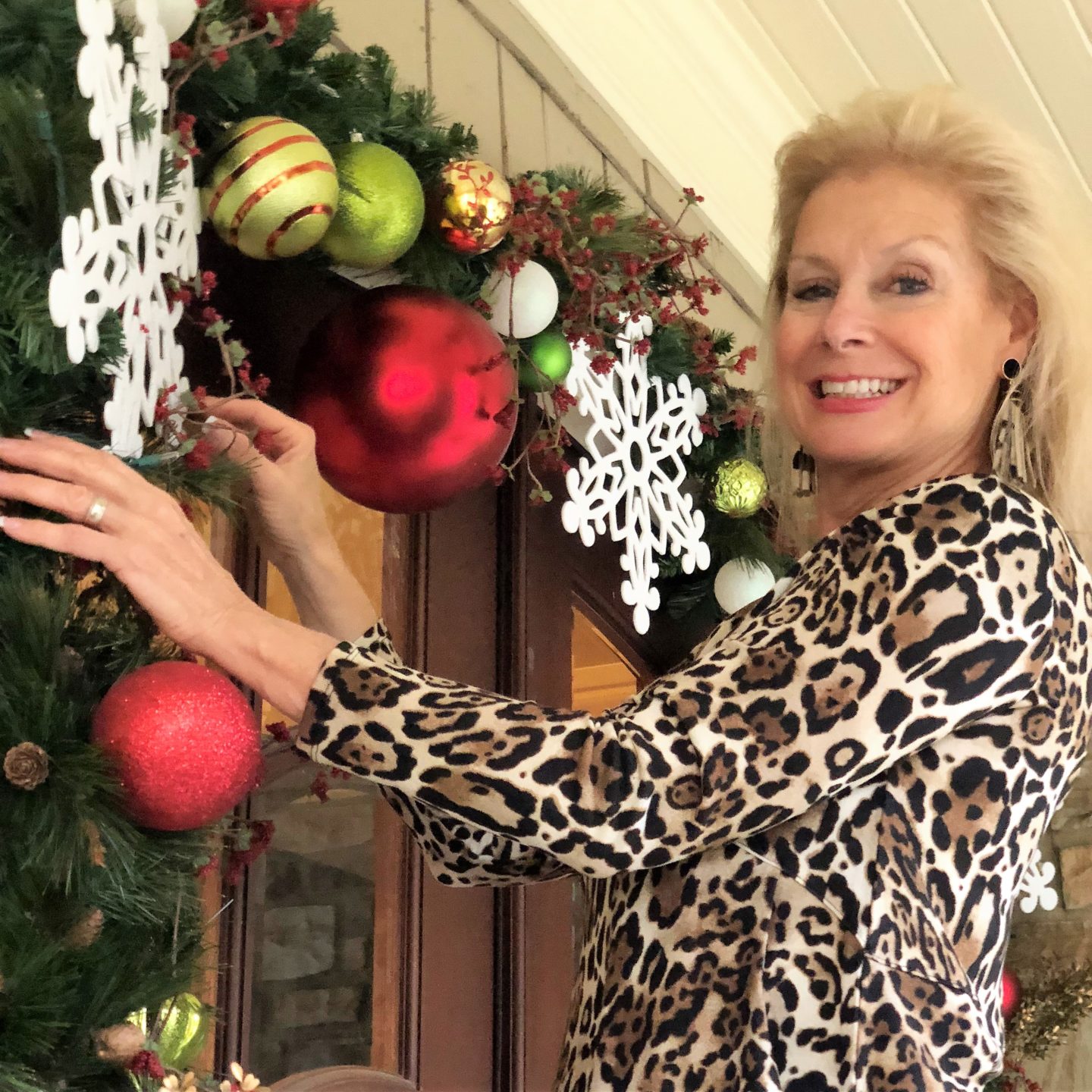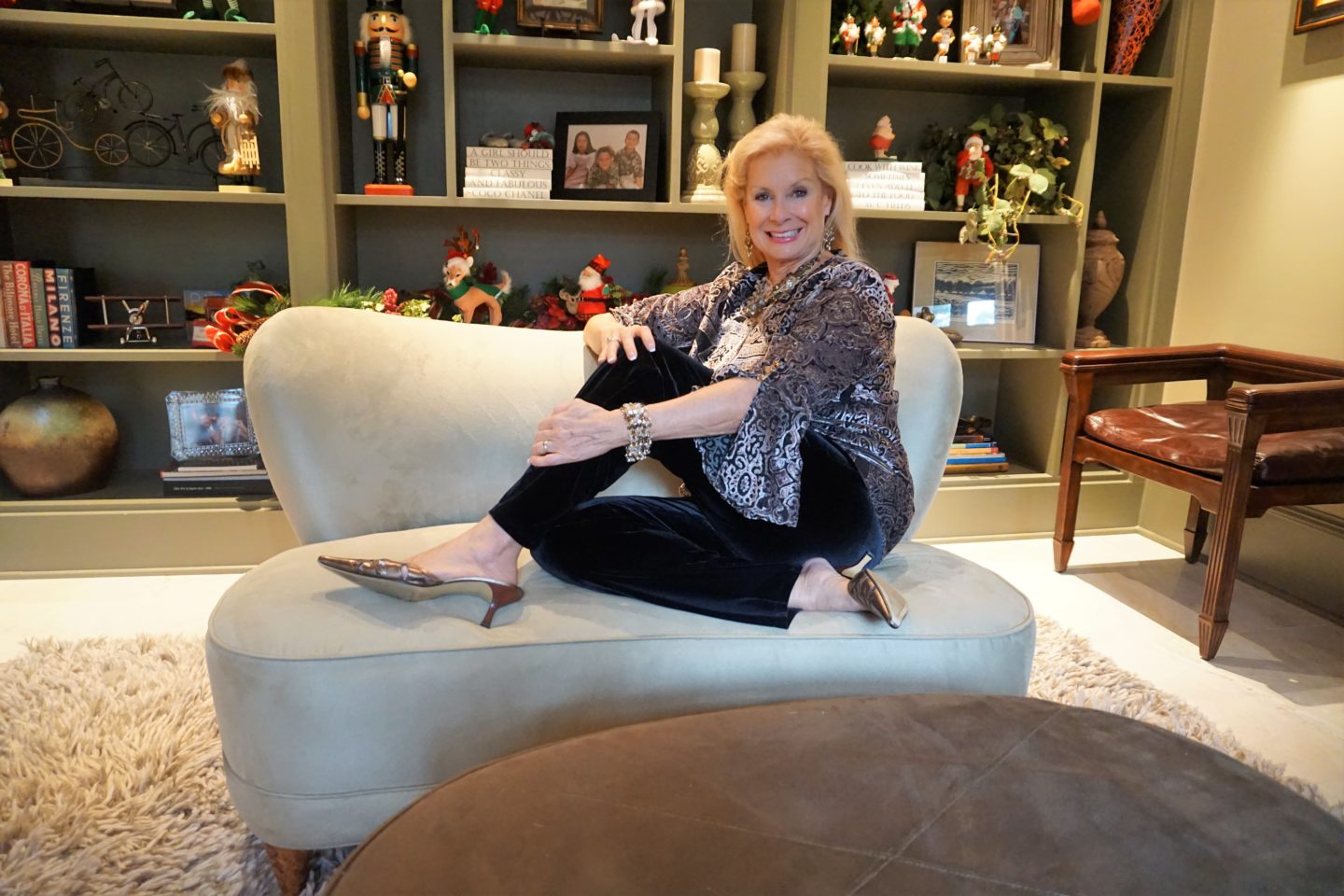 My holiday fashion and home was featured  in this post.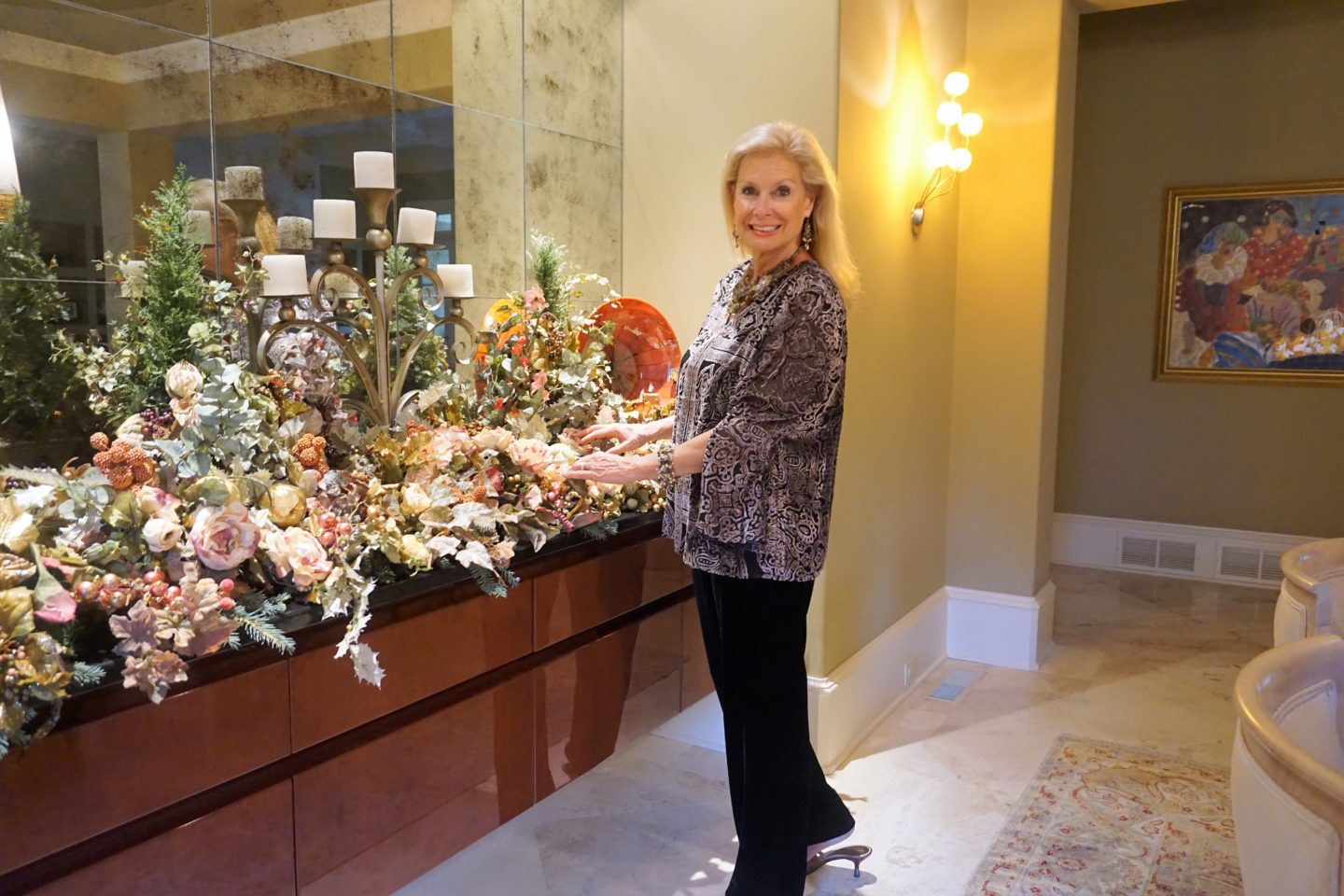 Have you ever been told, "You look good for your age?" I discuss why we should just say to someone, "You look great!" Period.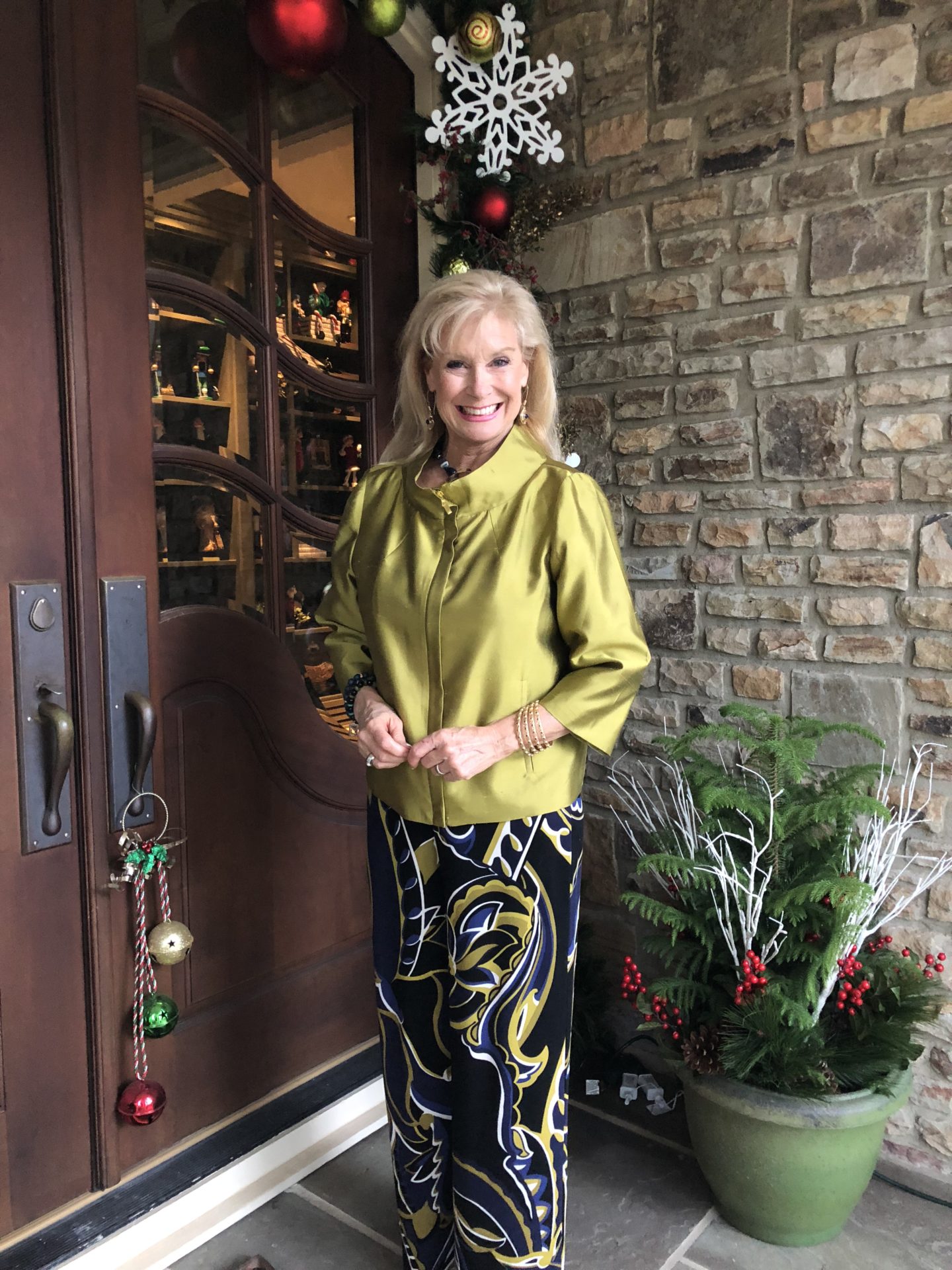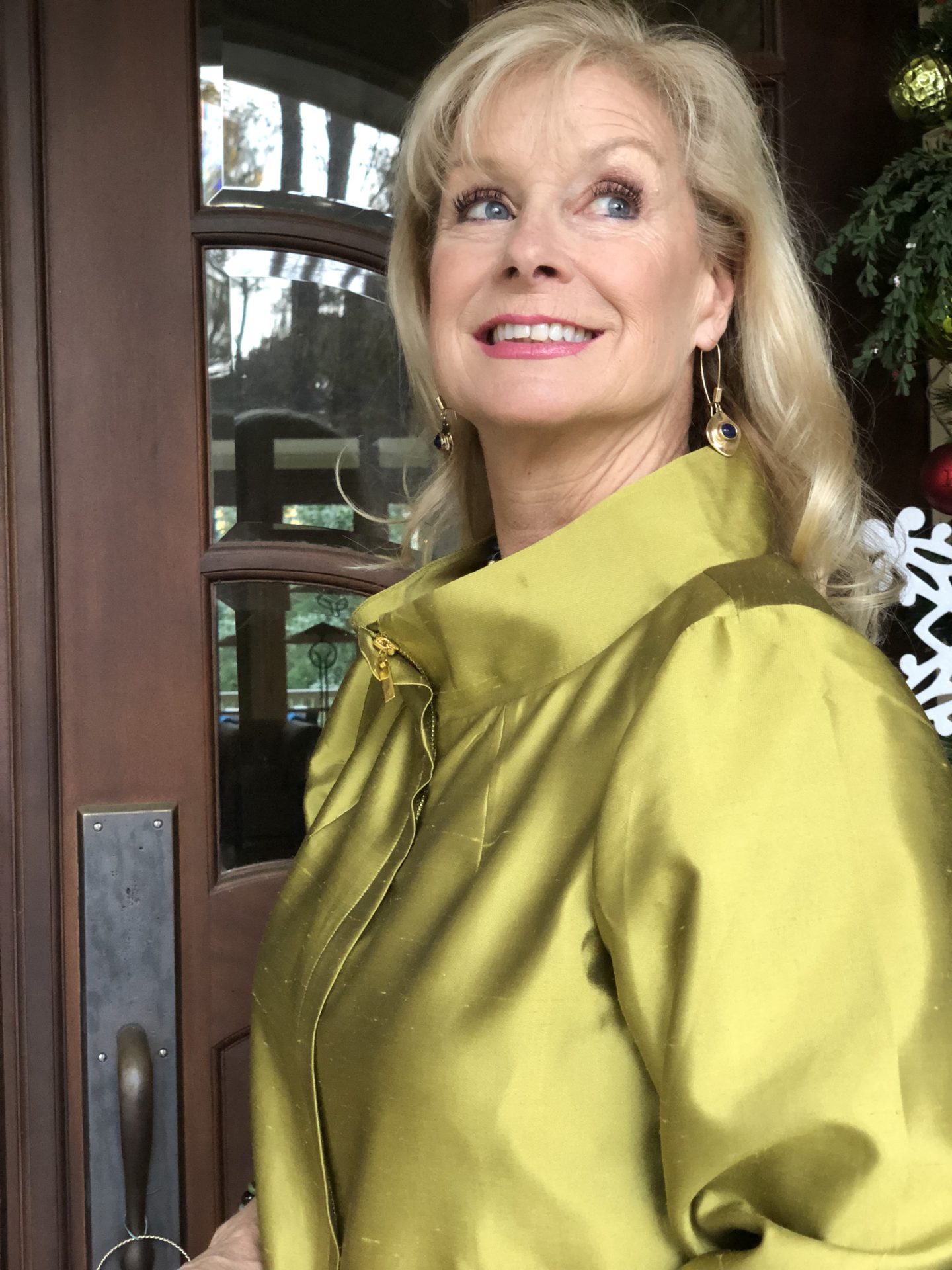 Well friends that's a wrap! I left out all my other beauty and lifestyle posts from 2017 and thought you would enjoy my fashion posts more.
What did you find enjoyable in 2017? What do you plan to change as you go into 2018?
I will be working harder on my social media as a blogger and will combine my 2 Instagram accounts into one. I may rename my blog to remove the age number, but I am still thinking about it.
I find I work so much harder on my blogging, than I do as an interior designer. I am still learning to maneuver to world on social connections but I am so happy you stop by on blog and join me on my social media.
Want to know what my highest rated post on Instagram was for 2017? I was going to write about body image and body acceptance for women over 50, but so many of my friends thought I shouldn't post myself in a swimsuit, because they thought it wasn't appropriate for a 60 year old woman, so I didn't write a story. I never thought that being 60 and having a body that wasn't thin and a tad out of shape would have me pause to write about accepting my body that wasn't thin anymore.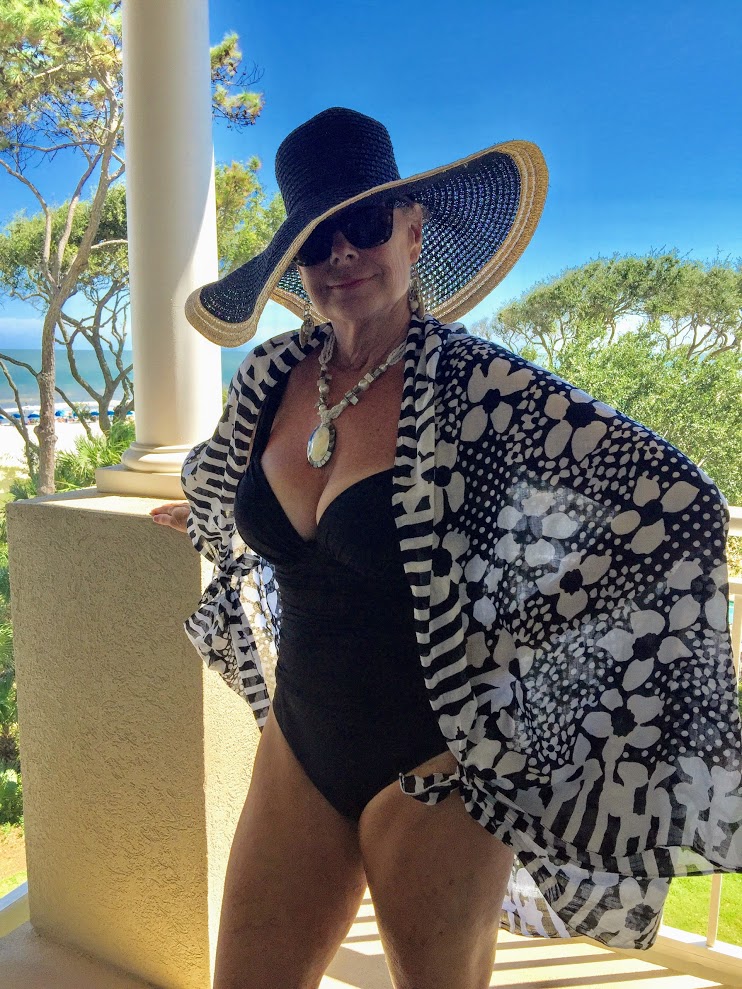 My friends still don't understand why I write a blog in the first place, but it's because there is a larger audience of women who do understand . I make connections with women  daily that I haven't met but we share our journeys as women over 50.
Thank you for stopping by my blog in 2017 and I hope you continue to find my stories interesting and authentic.
I hope you're living your best life now and that age is just a number to you too! I would love to hear from you!
Follow me on Instagram, Twitter, FaceBook, Houzz,LinkedIn, and Pinterest too!
Happy New Year friends!