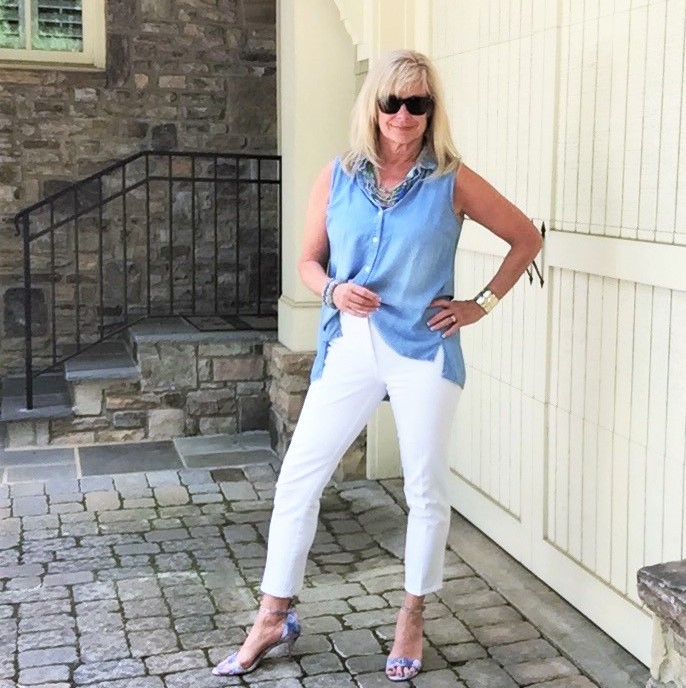 May
Spring fashion began with the inside or outside debate on whether  a shirt looks better on me half tucked. I tend to wear long shirts that cover my stomach, but many of you liked the half tuck look.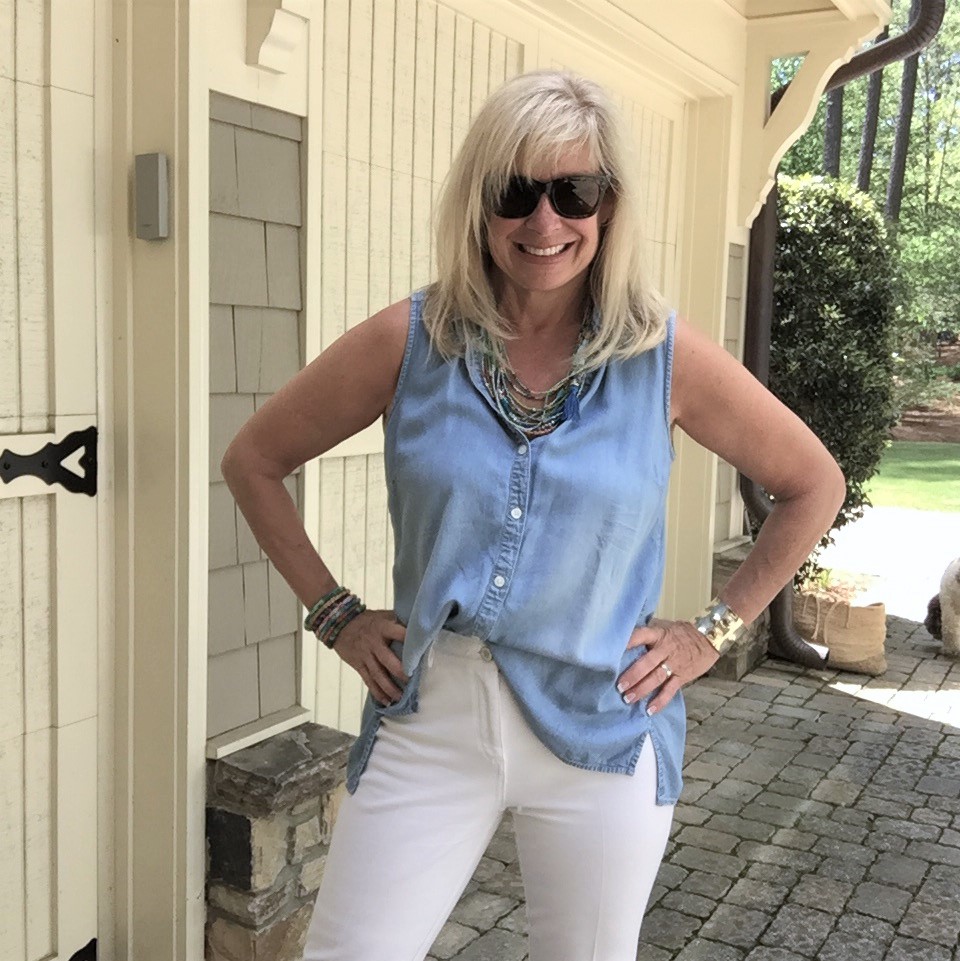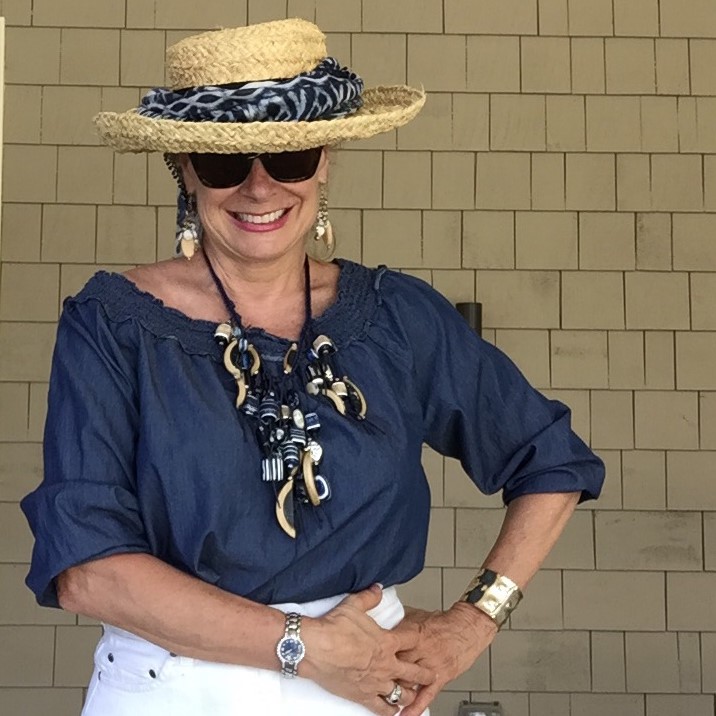 Who doesn't enjoy wearing a hat on Derby Day?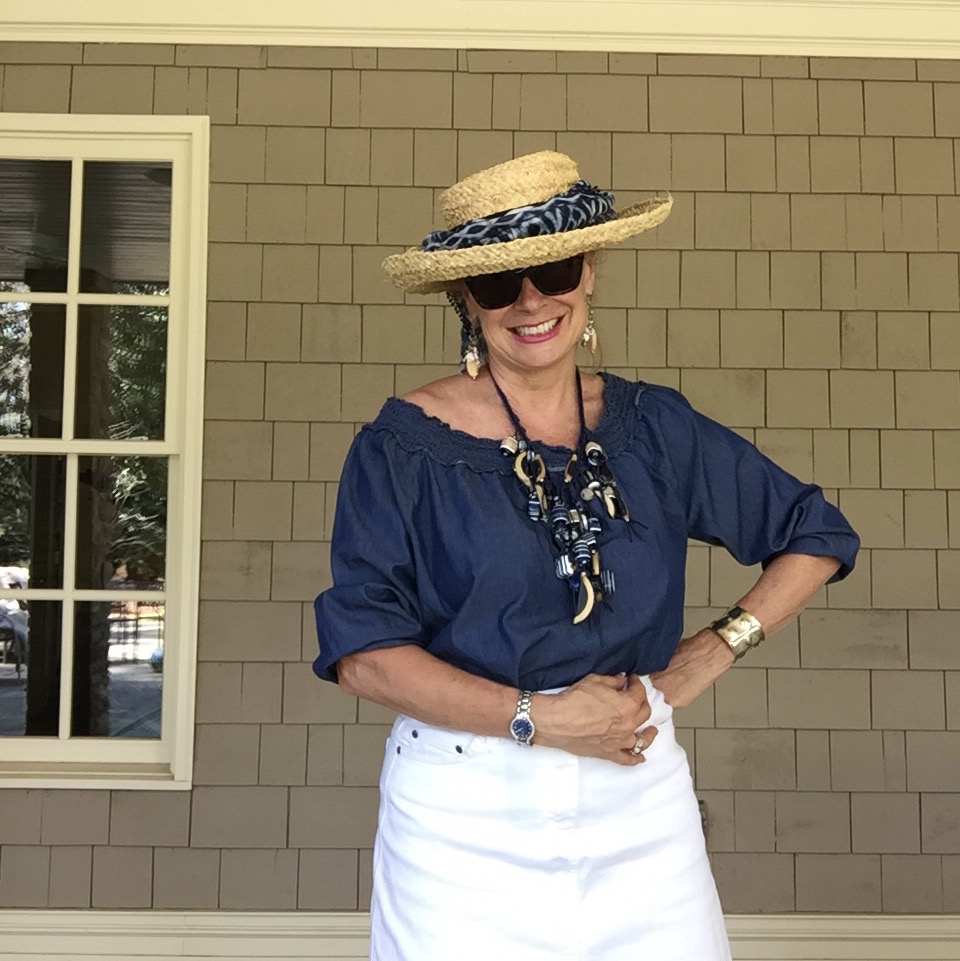 I wrote about the 7 bracelets I wear everyday as a tribute to my 4 children and the colleges they went to, except Sammy, who sits at the top of the bunch because she is our special little girl.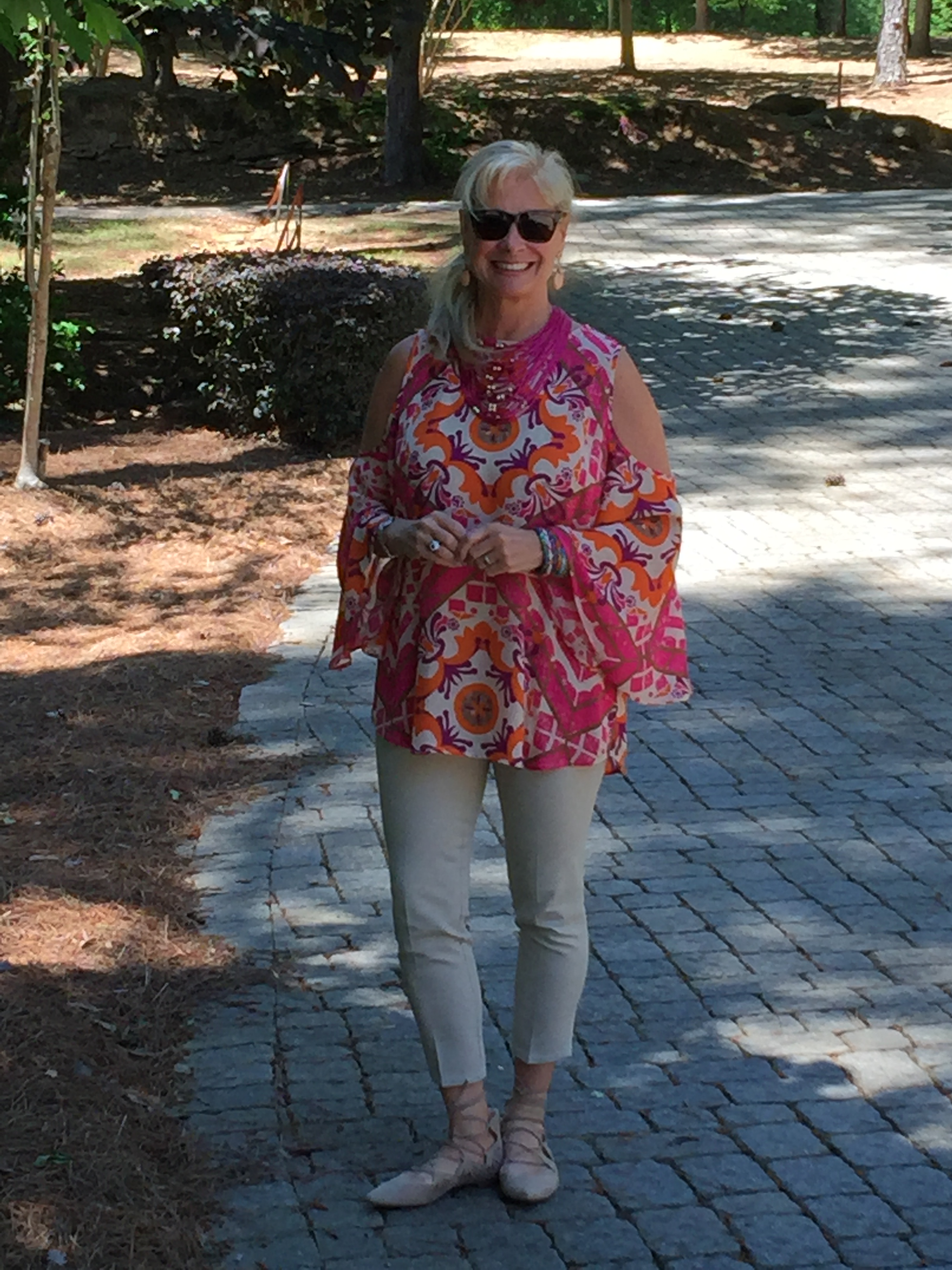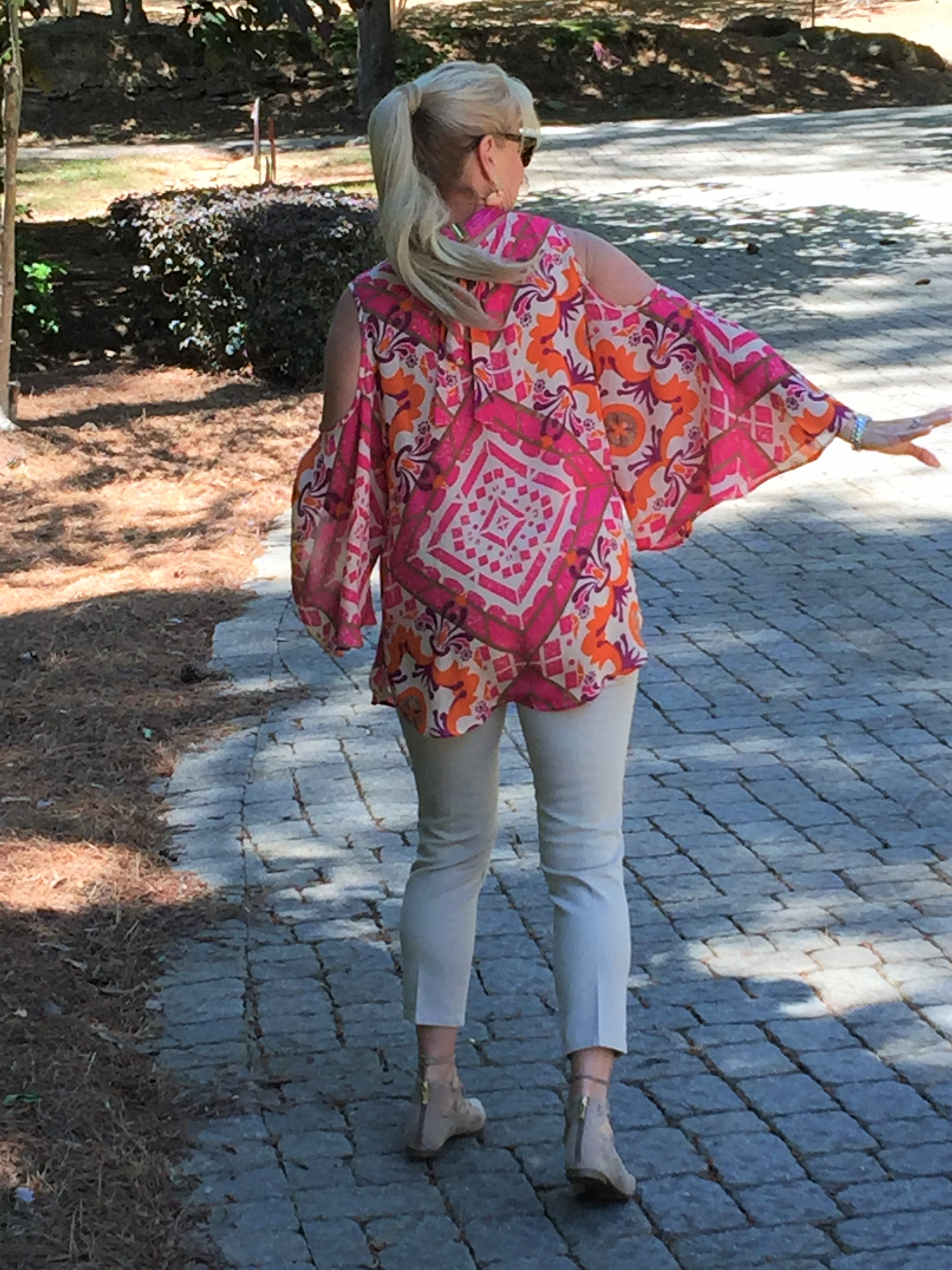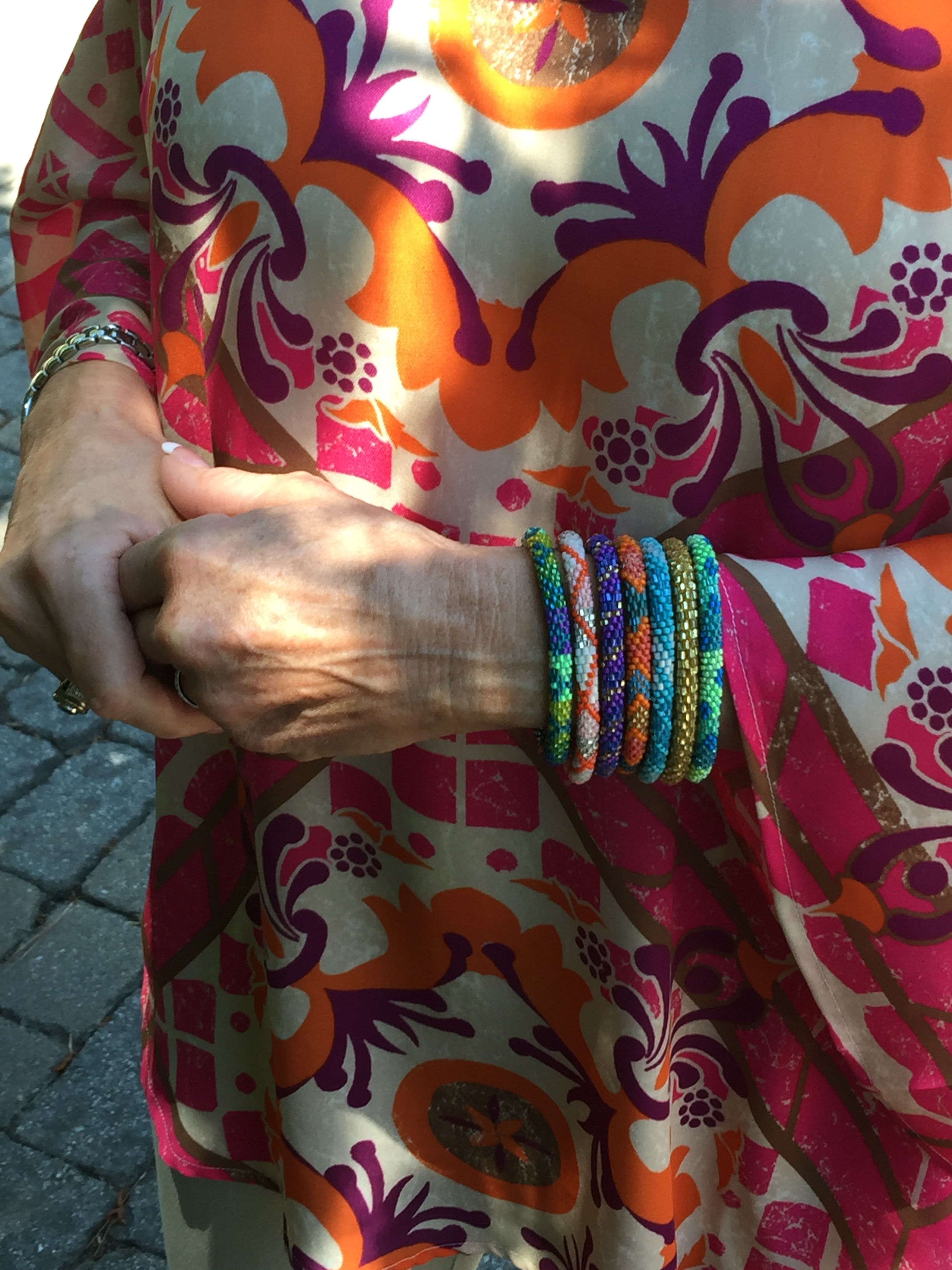 I love going out with my girlfriends on date nights while our husbands are off on a boy's golfing trip. It's wonderful having good authentic relationships with women over 50.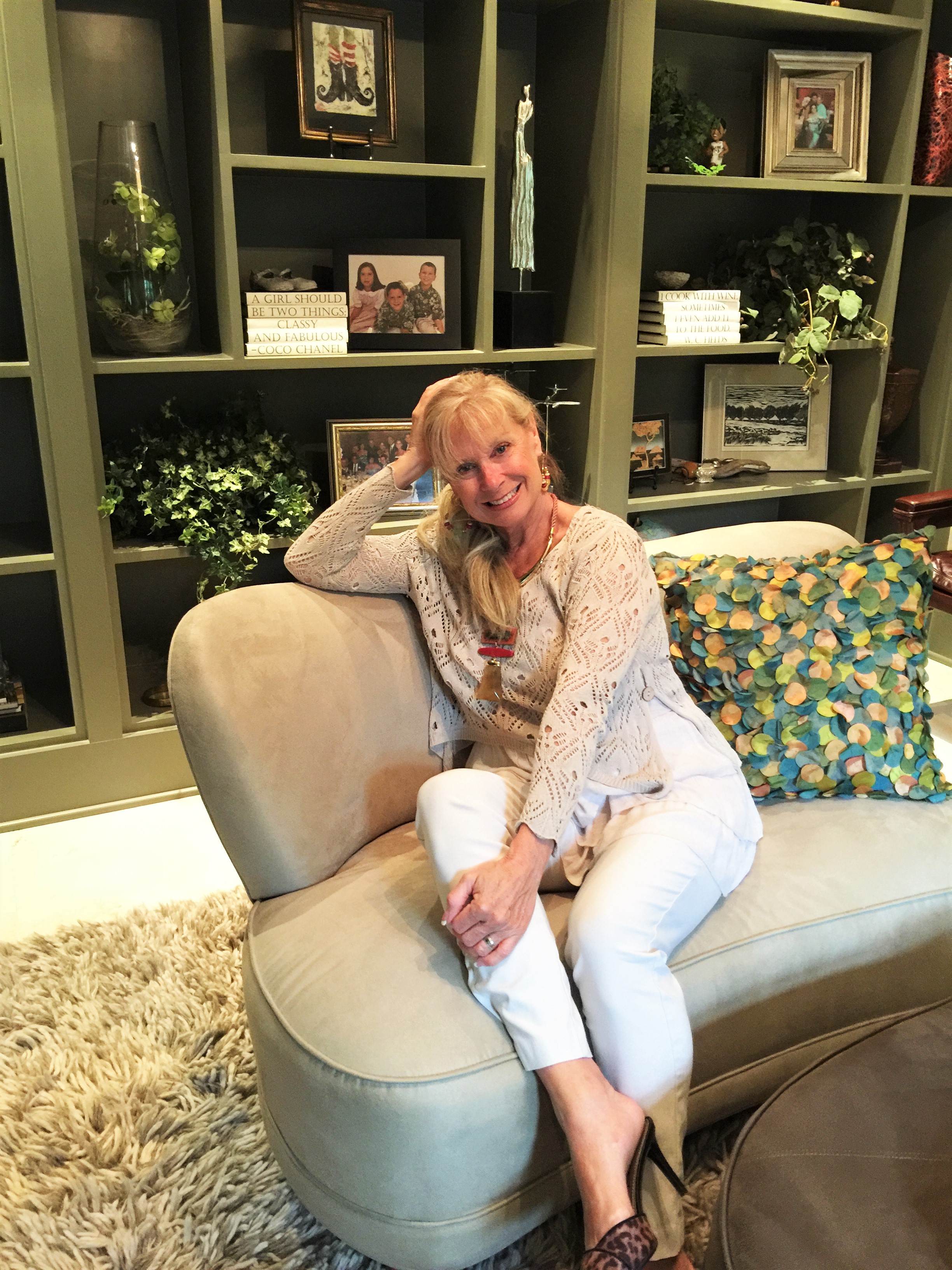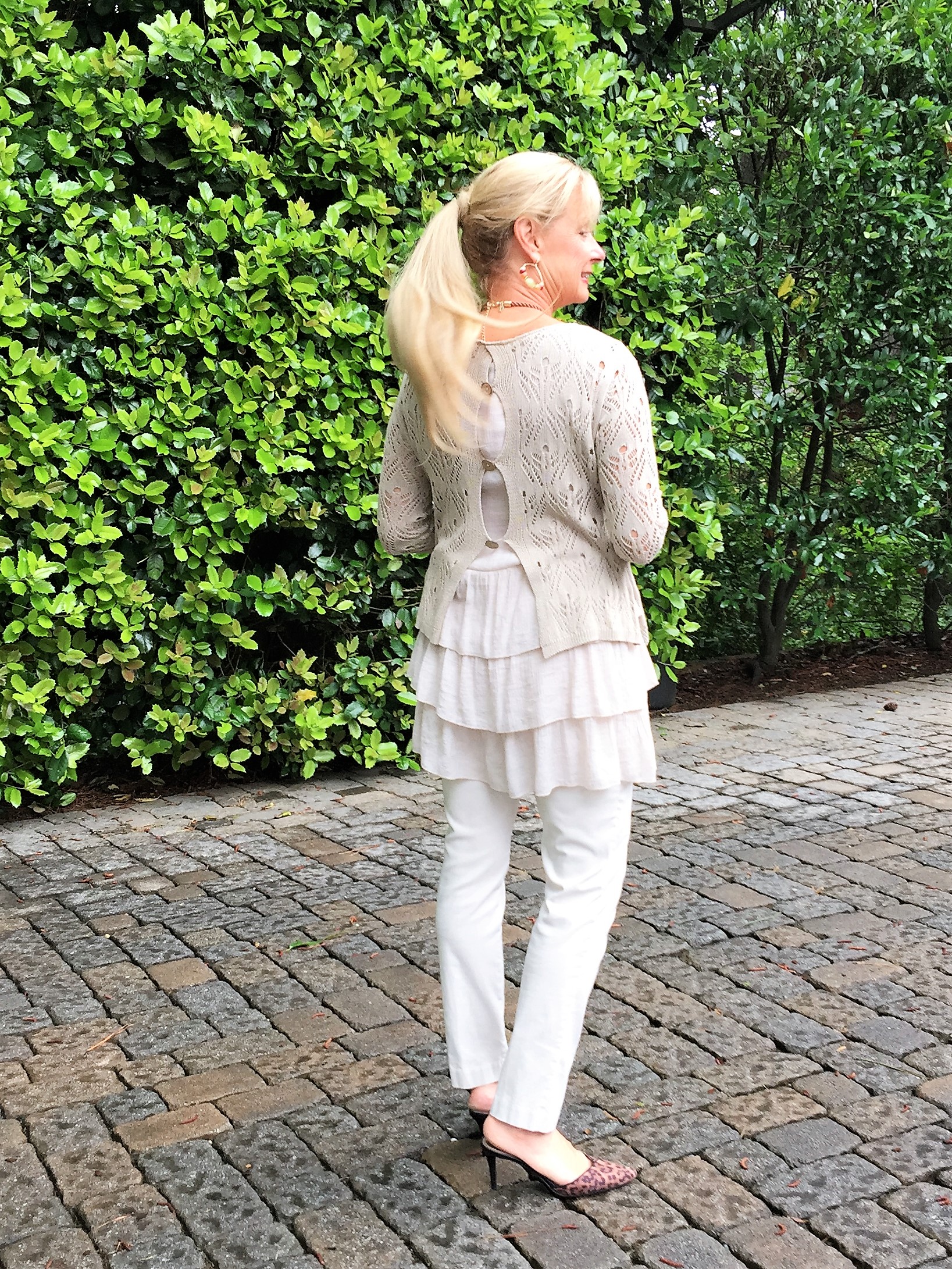 Do you reinvent your clothes or accessories to update them? I made a long necklace into a choker to create a different look. Kind of boho chic don't you think?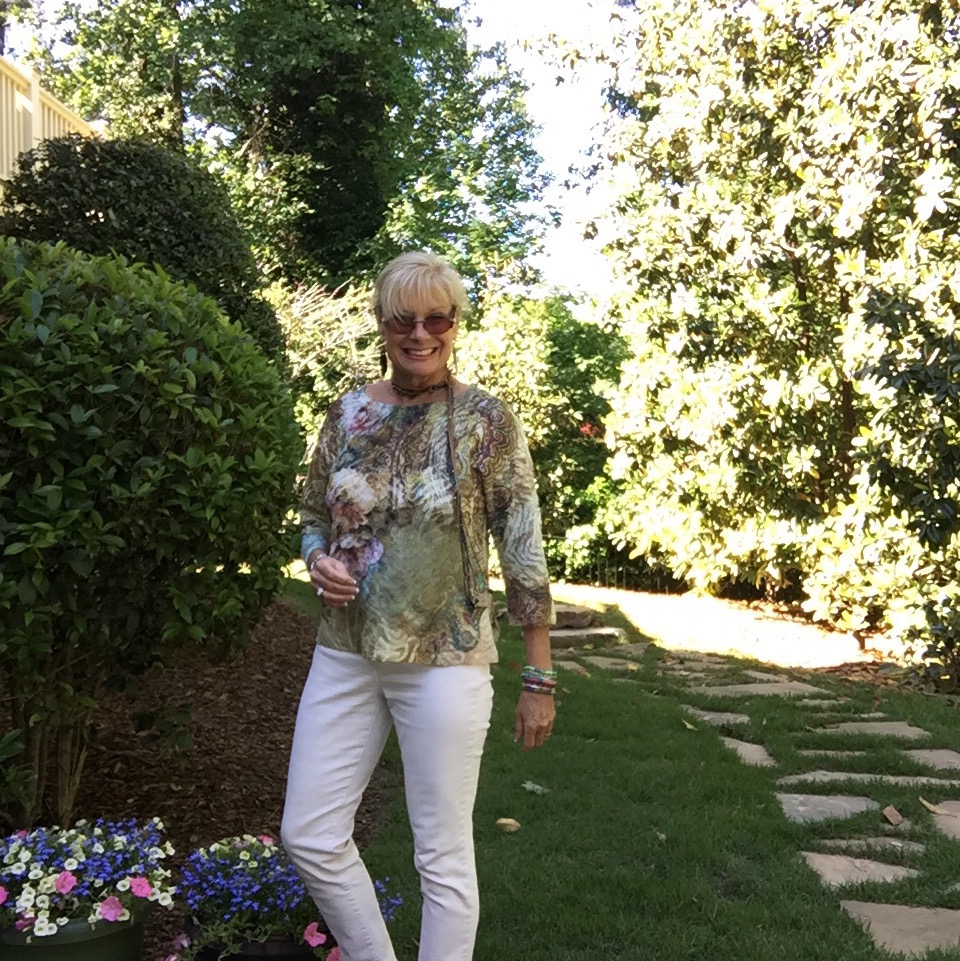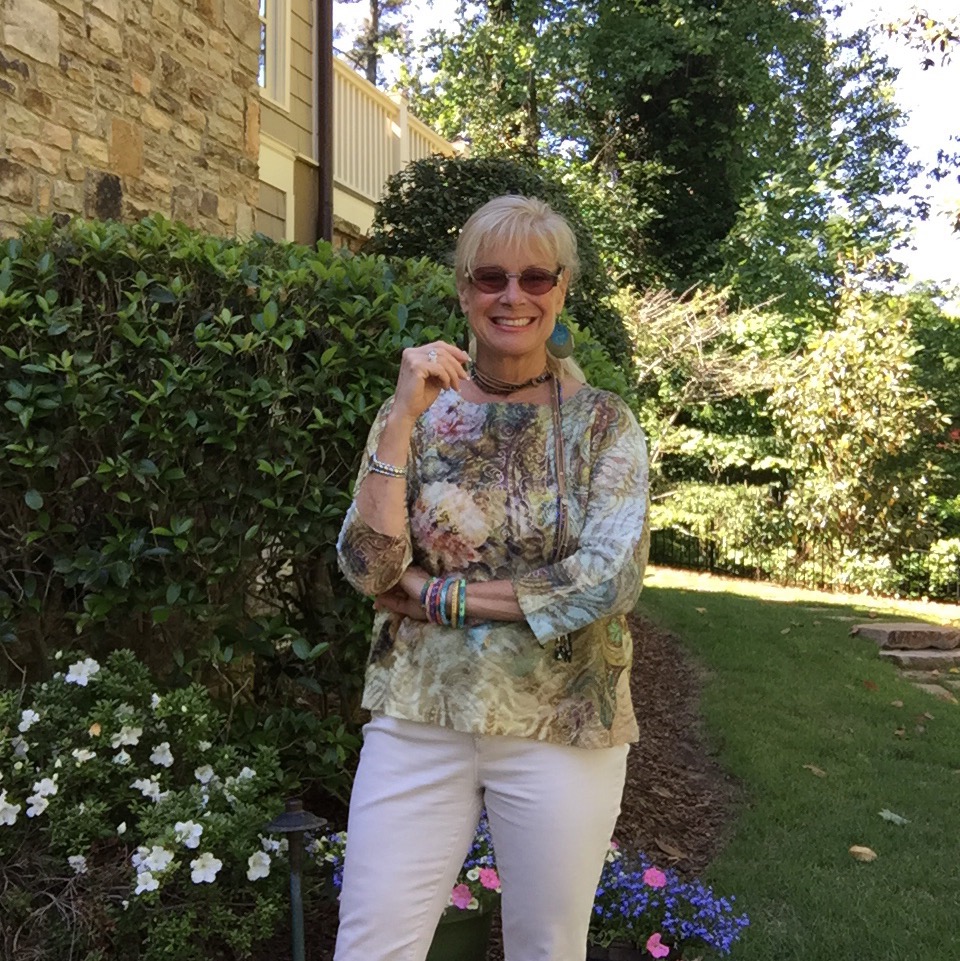 Last spring embroidered tops, pants, and jackets were trending for the summer. I fell in love with this outfit from Soft Surroundings.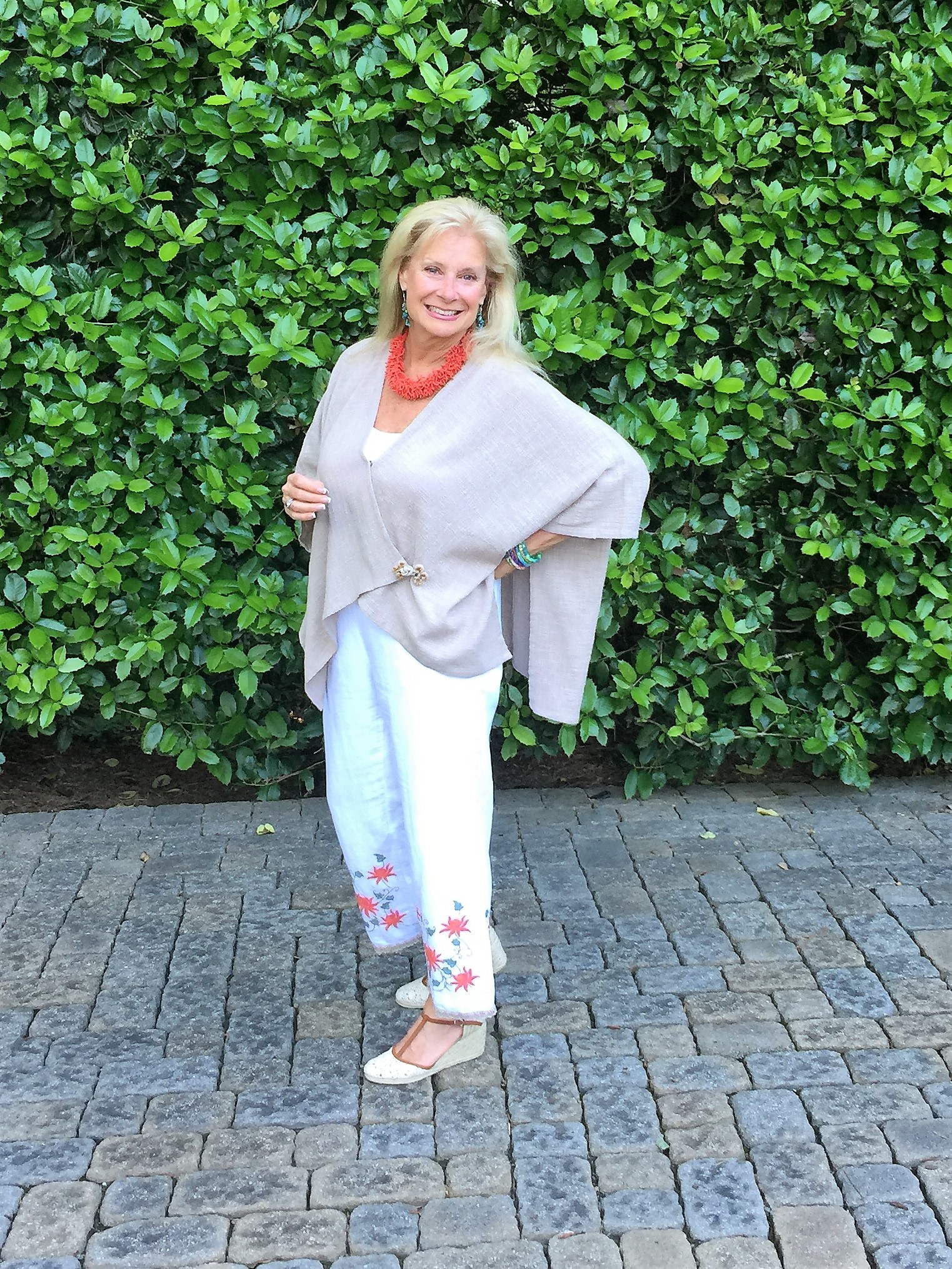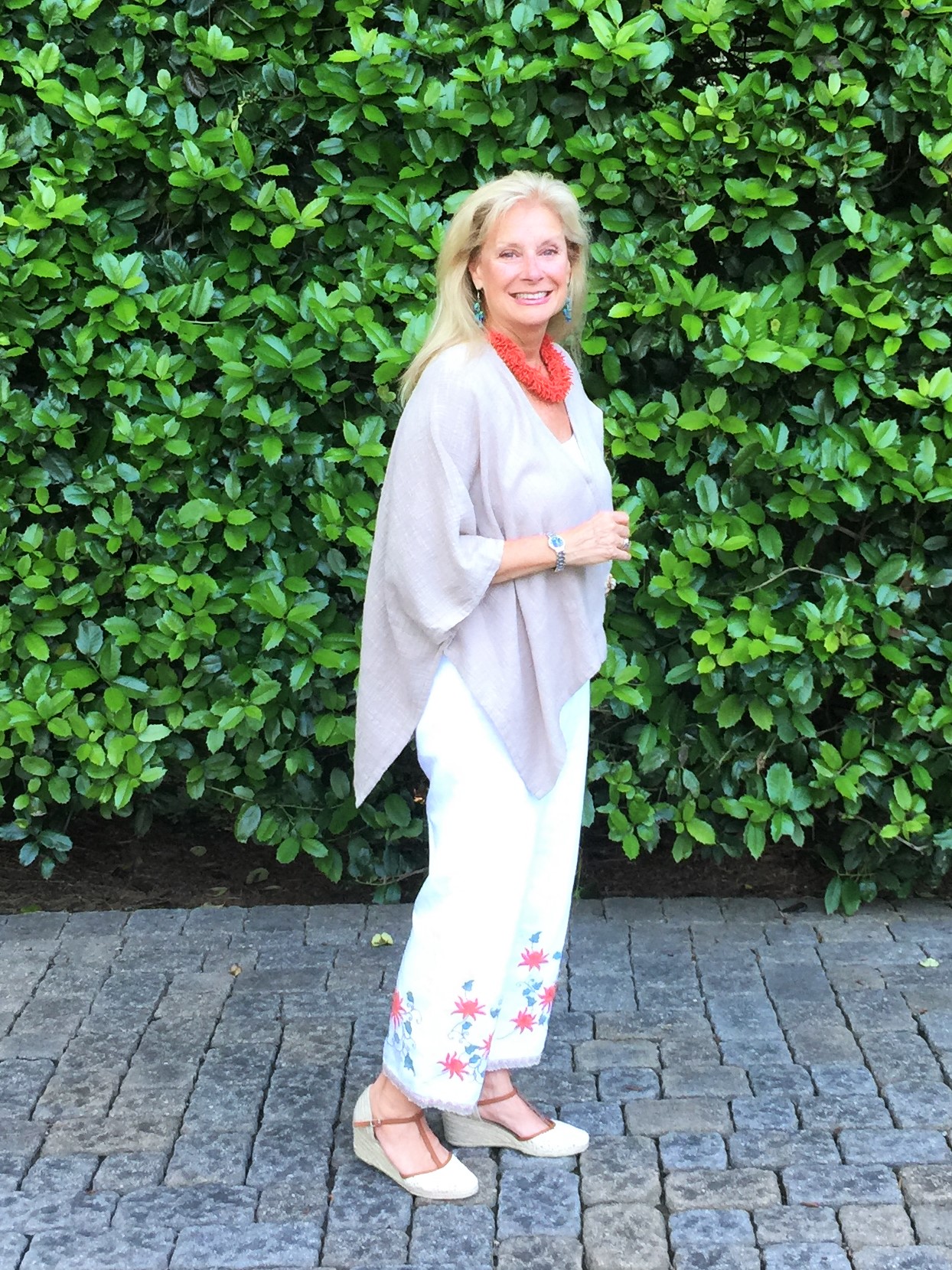 June
Speaking of Boho Chic, I have a tendency to purchase boho stylish clothes from little boutiques around the country. I love to embrace different styles that look good on me without being outside of my wheel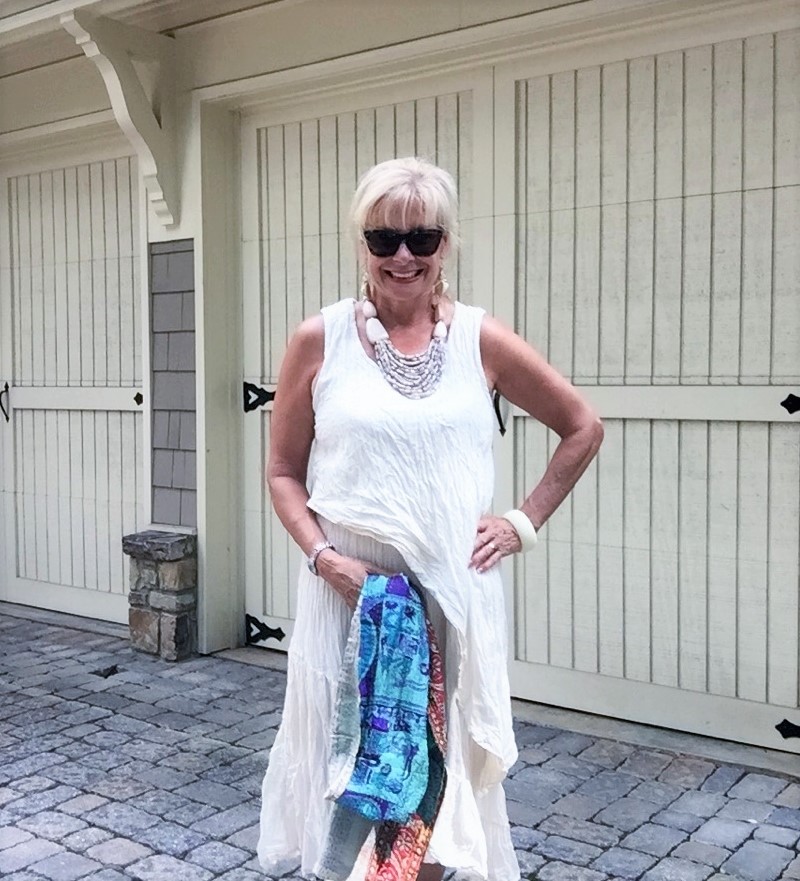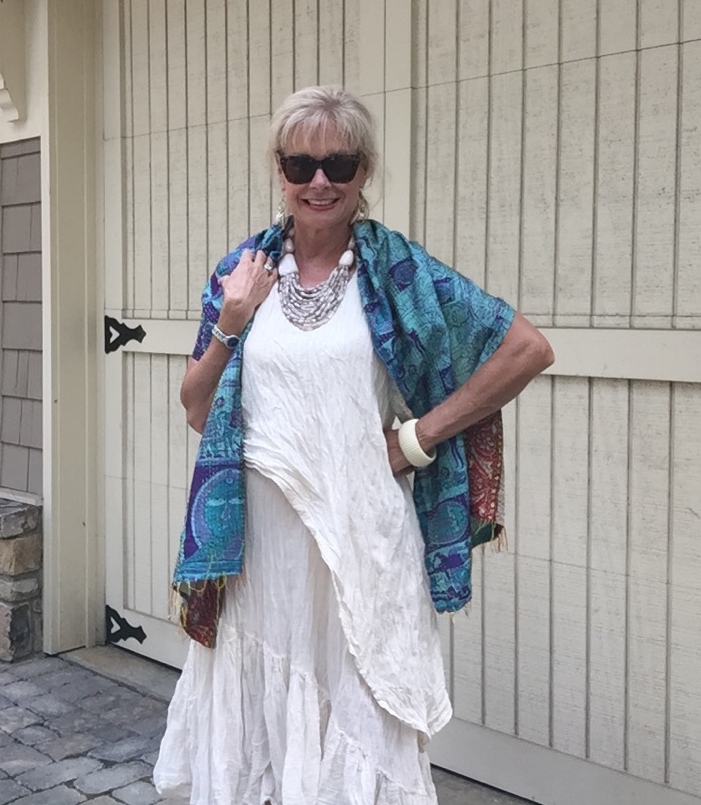 I wore this outfit a lot for dinner on the river boat cruise we took in July from Paris to Normandy Beach.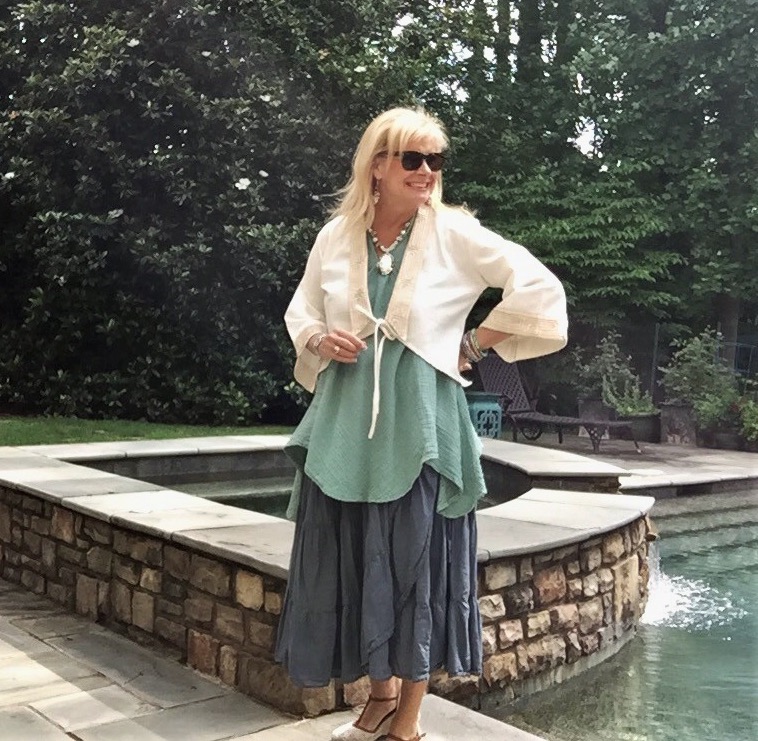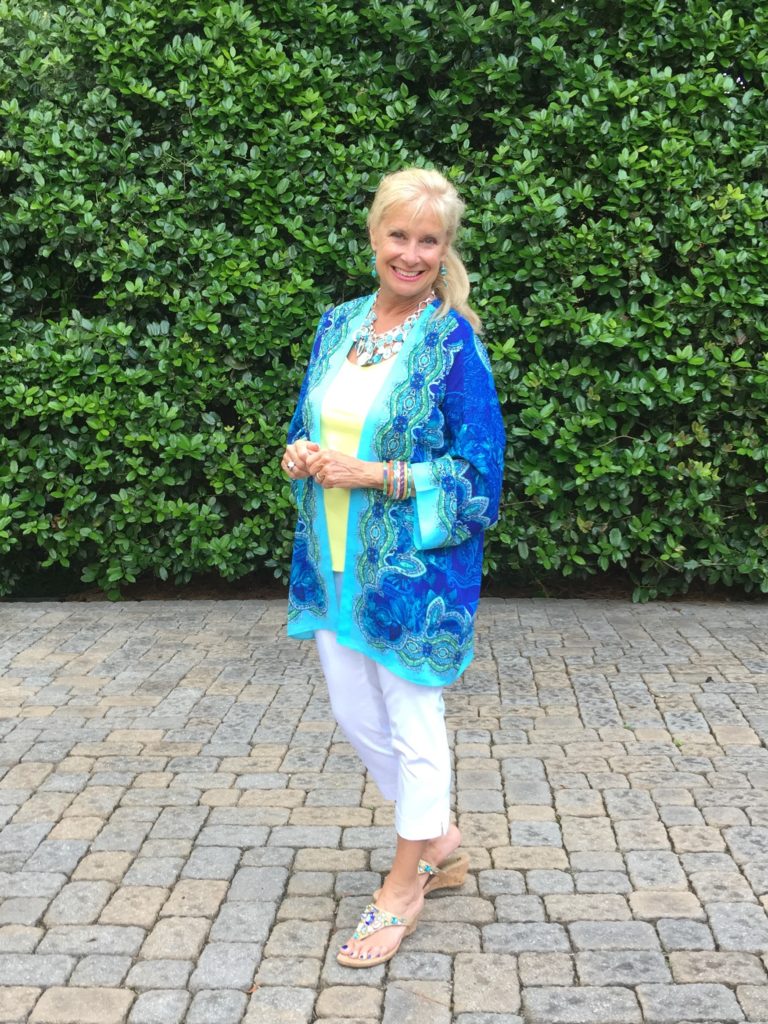 July
July was a big travel month for myself and my husband as we celebrated our 30th wedding anniversary in Paris and on a river cruise on the Seine River.
I highly recommend you put a river cruise on your bucket list. However it's hard to leave your pets behind when they depend on you to take care of them. Bruno gets a bit depressed when I leave him, even for a short trip. He doesn't eat or drink for the first couple of days even when our children are taking care of him.
Does your pet miss you when you leave for a few days?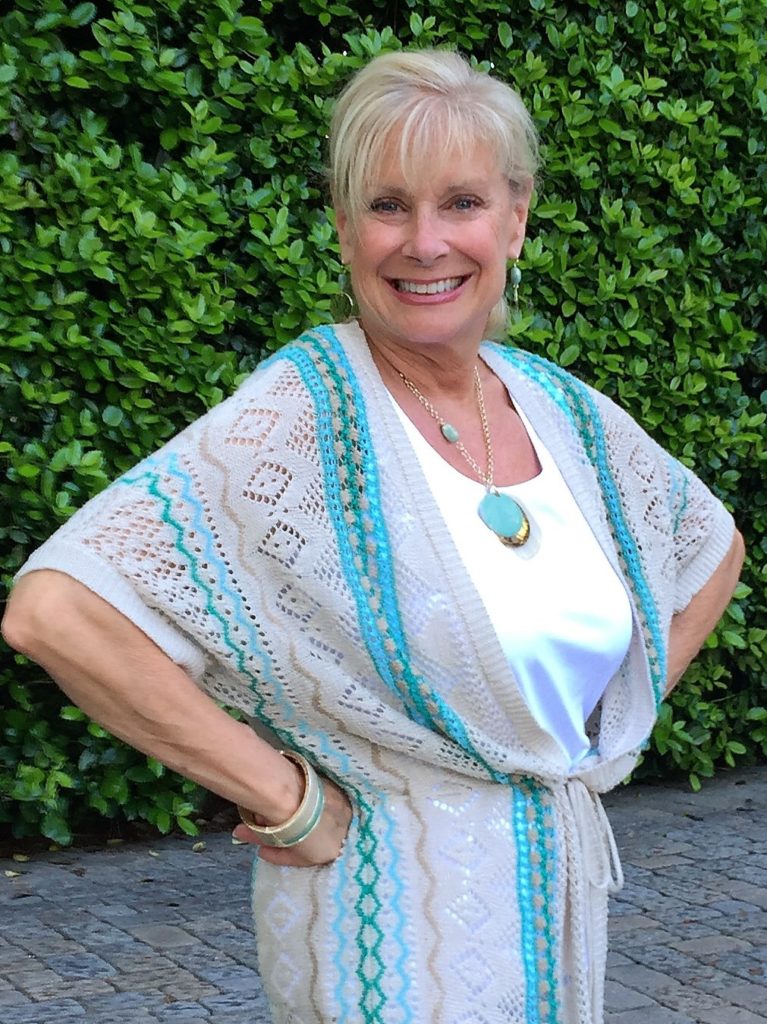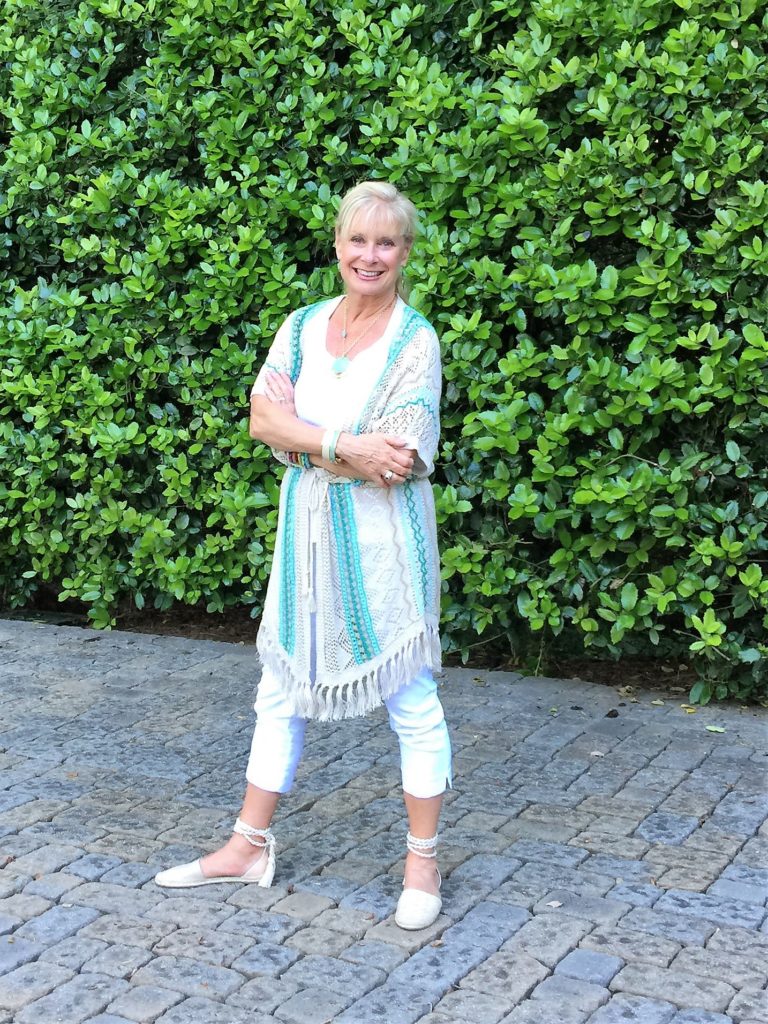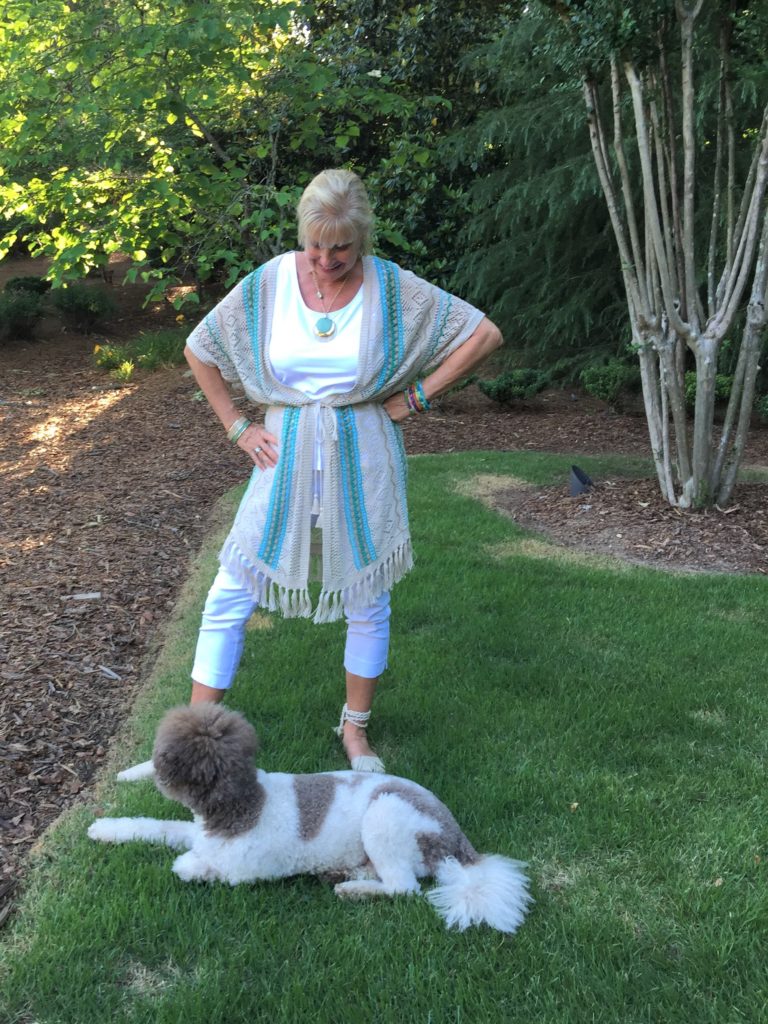 On this post I share this beautiful wrap I picked up on my shopping trips in Paris.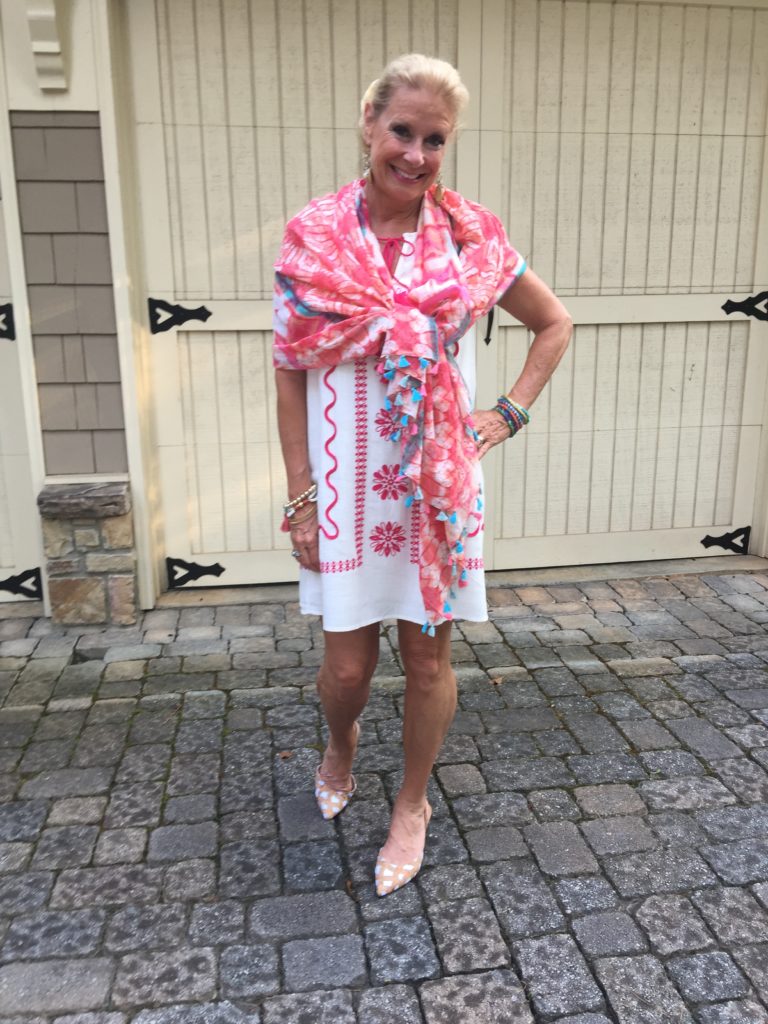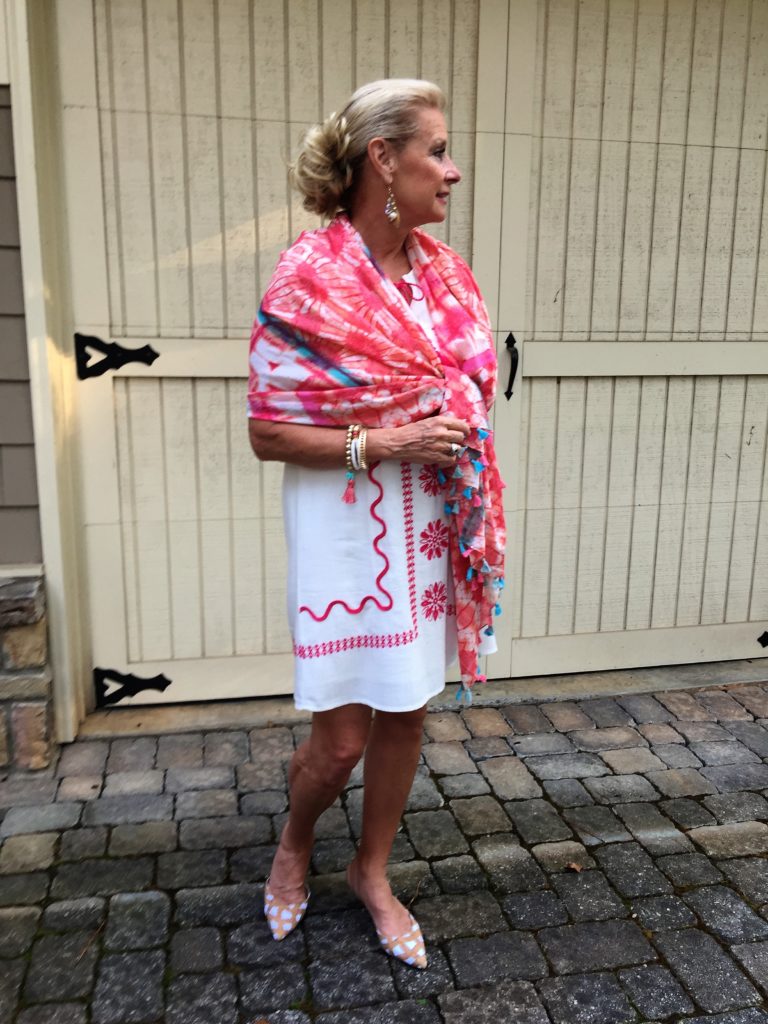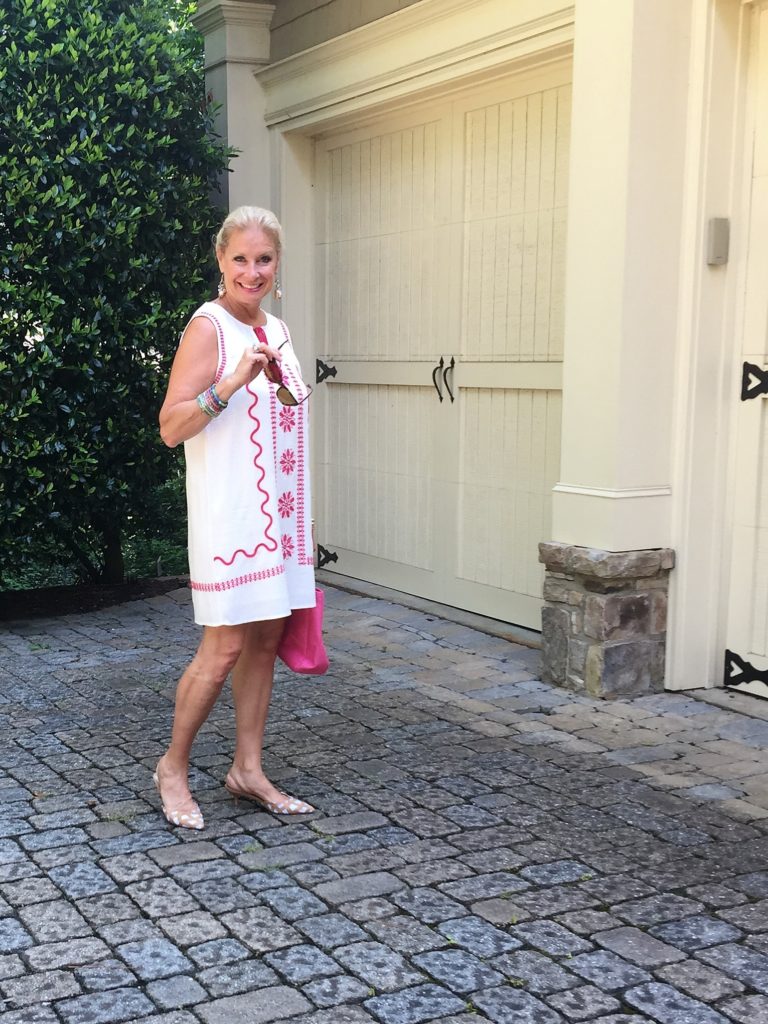 August
I stepped into trends that were perhaps unwelcomed by my followers because they thought I was trying to be young? What exactly is a "young fashion" for a woman over 60?
Most everything is too young for a 50ish woman because the brands market to a younger crowd. But my harshest criticism came from women over 50.  I thought I looked great, they thought I was trying to look young for my age. As an age disrupter, I tend to have people confused about what a 60 year old woman should look like.
Your thoughts?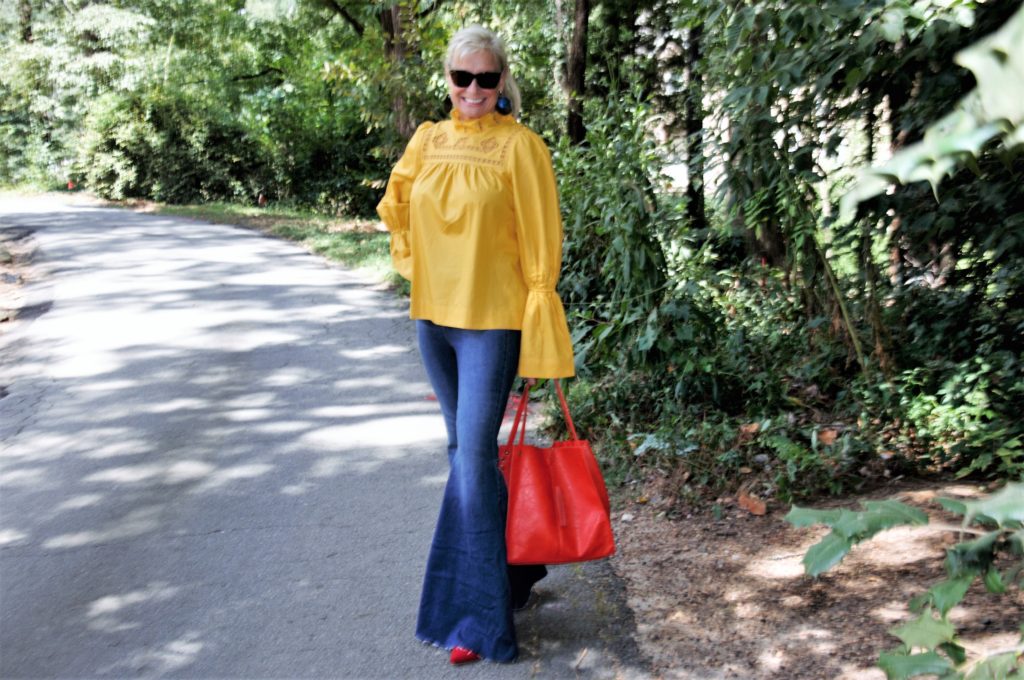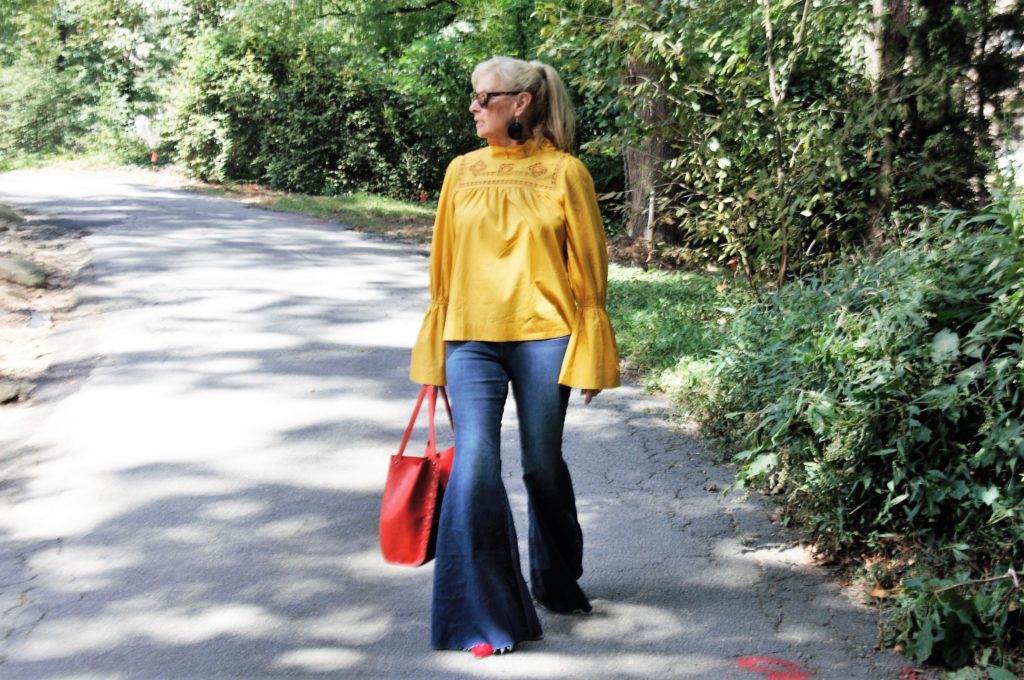 I had so much fun hosting a Kendra Scott party to launch their home collection. Bruno wasn't invited.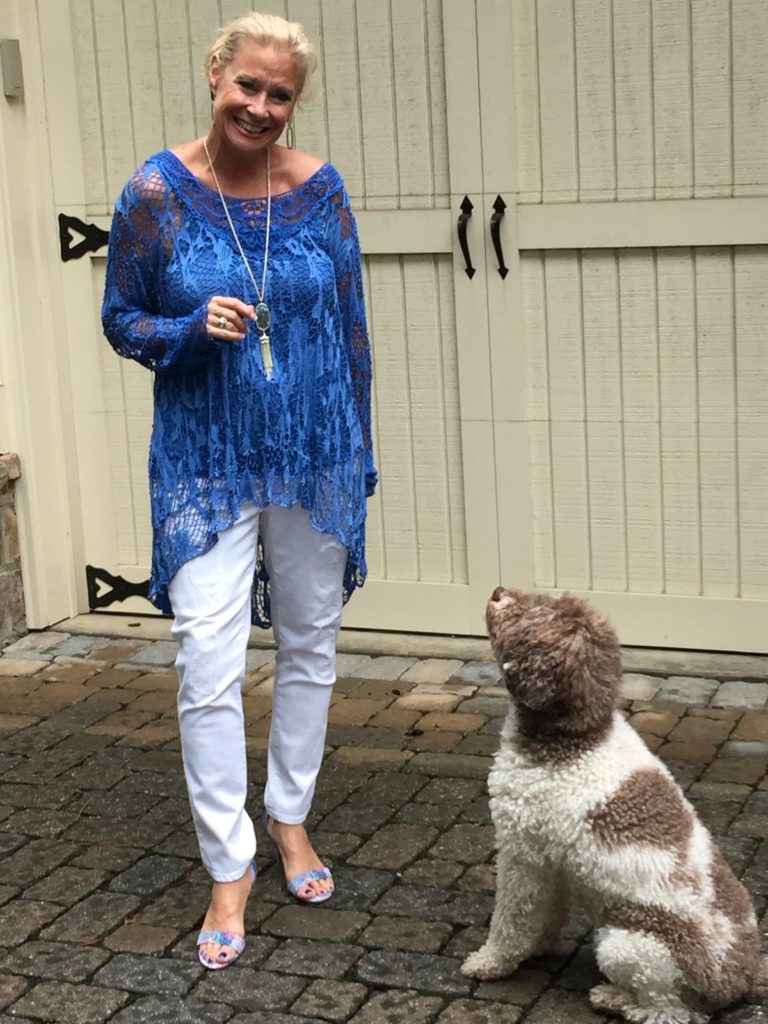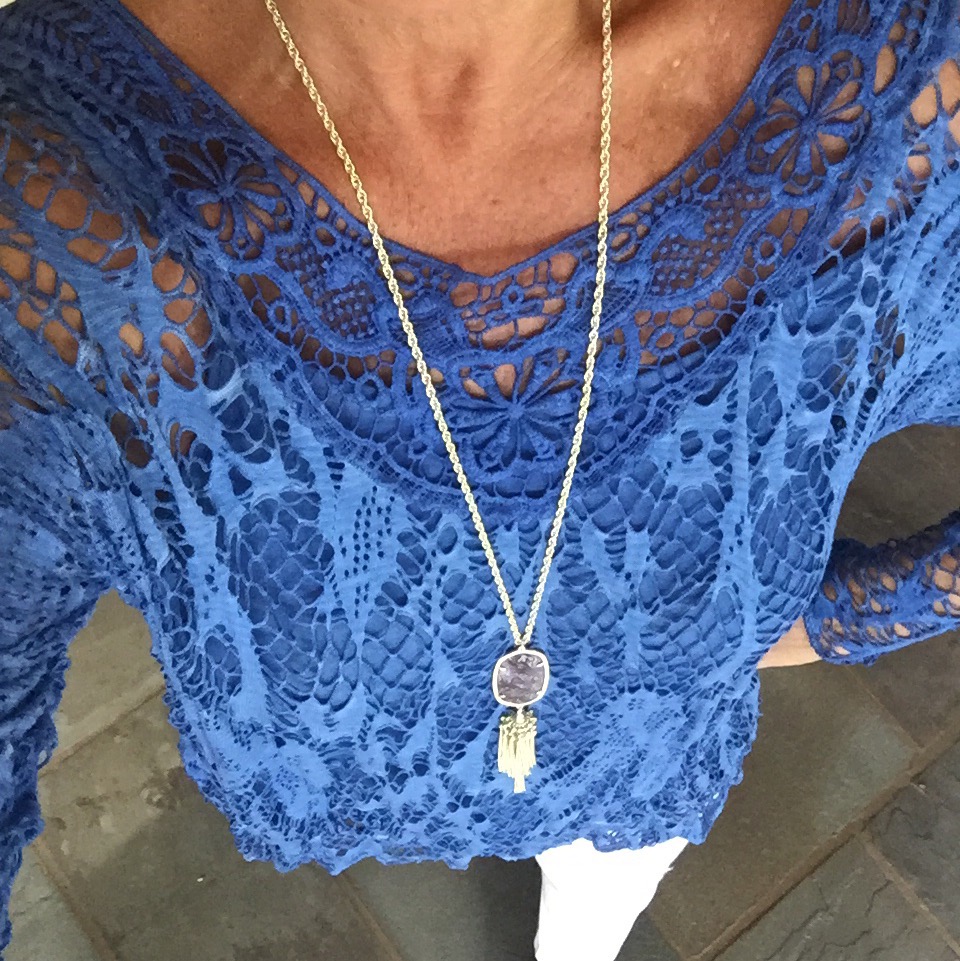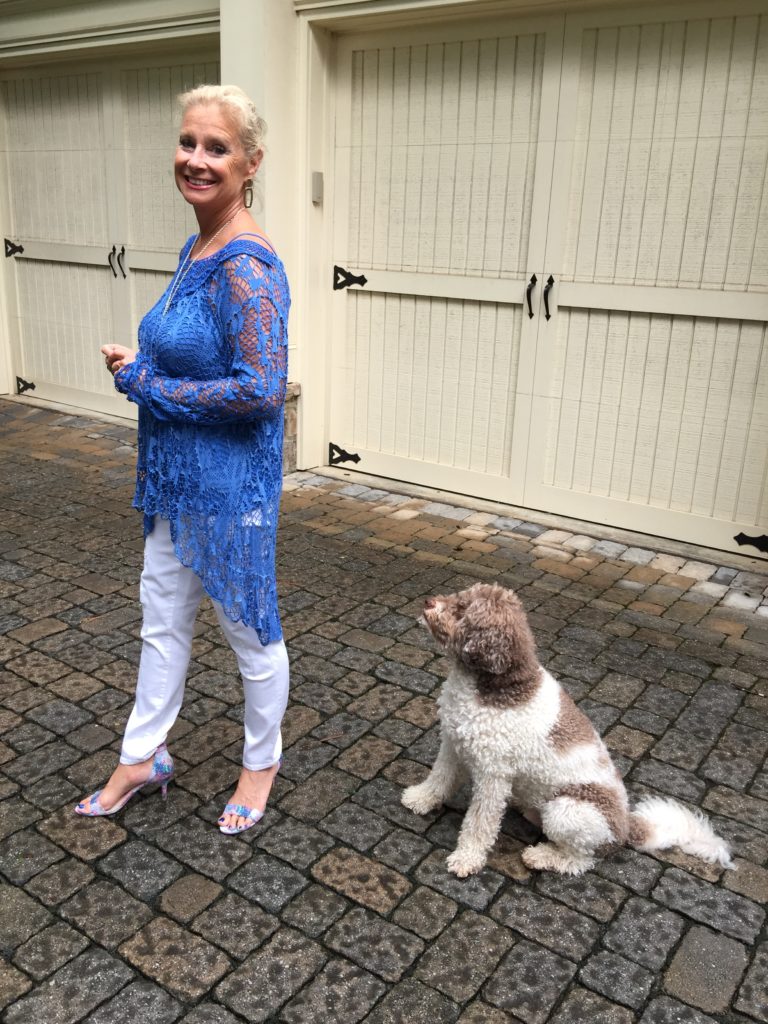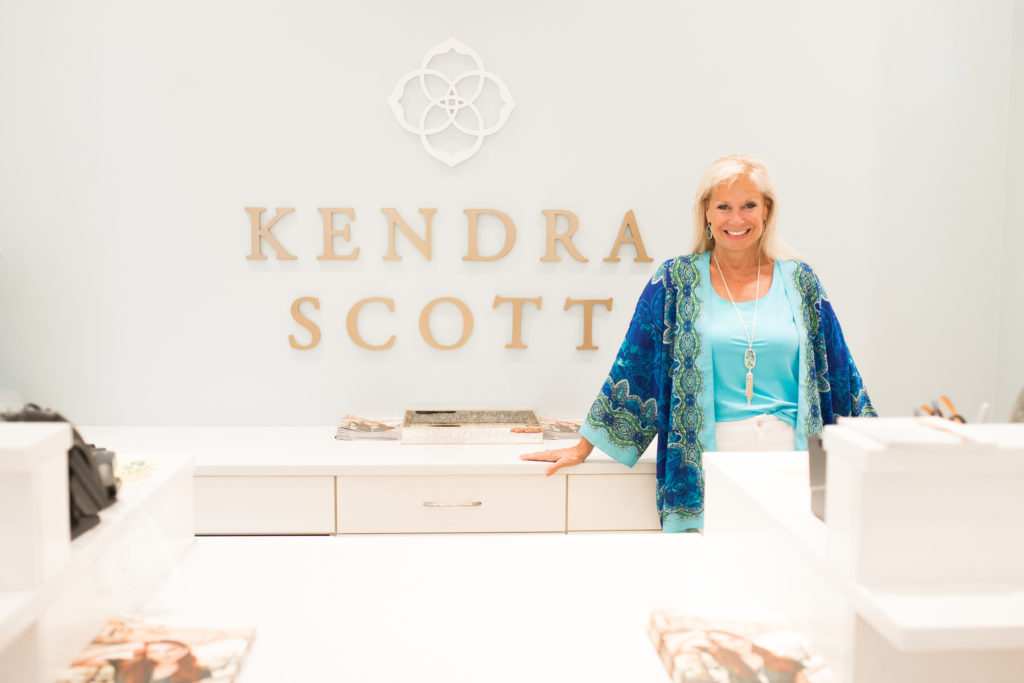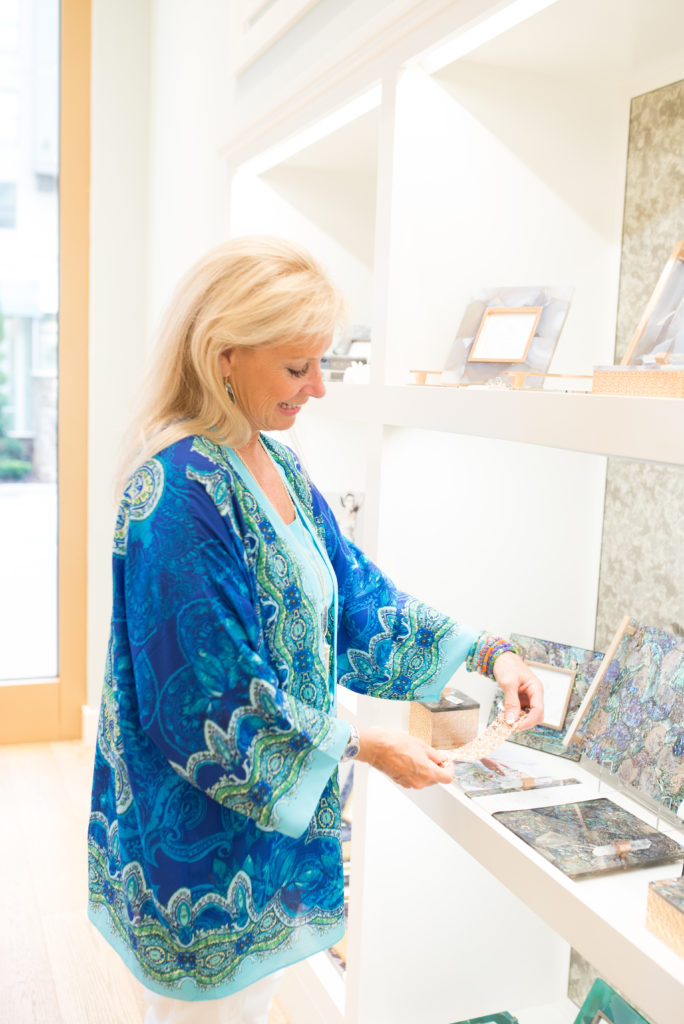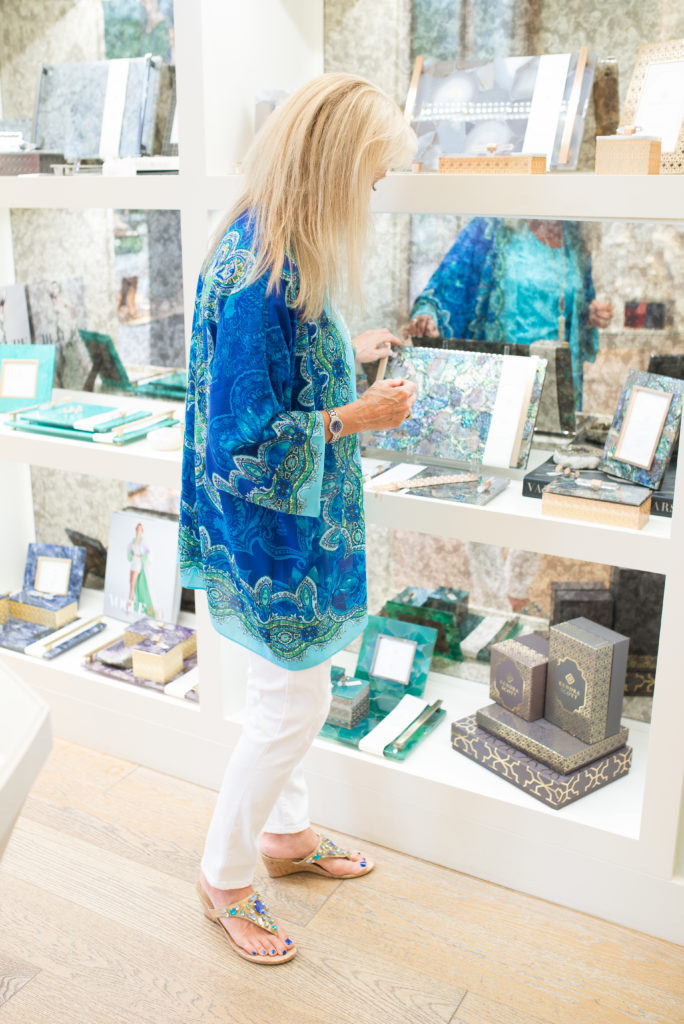 Can you believe 2018 begins next week? What are your plans to ring in the New Year?
I hope you're living your best life now and that age is just a number to you too! I would love to hear from you!
Follow me on Instagram, Twitter, FaceBook, Houzz,LinkedIn, and Pinterest too!
Happy New Year friends!